2004 AEC Wayfarer Worlds
the World champion Scavenger up close
photos by Thomas Vendely and John de Boer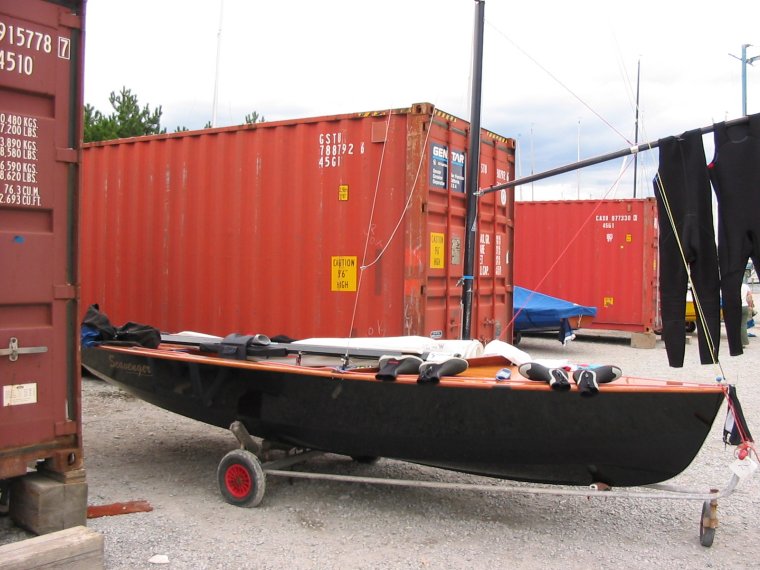 There she is: Ian Porter's Scavenger ...
...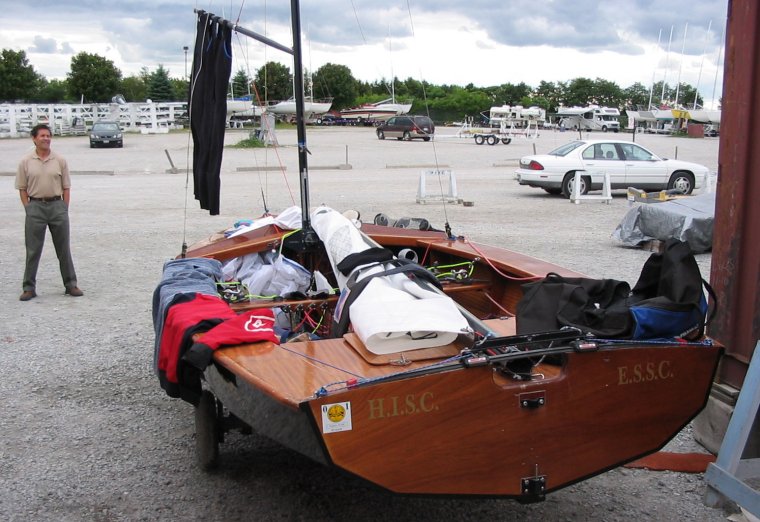 ... our 2004 Wayfarer World Champion - with Steve Szenasi doing the admiring.
...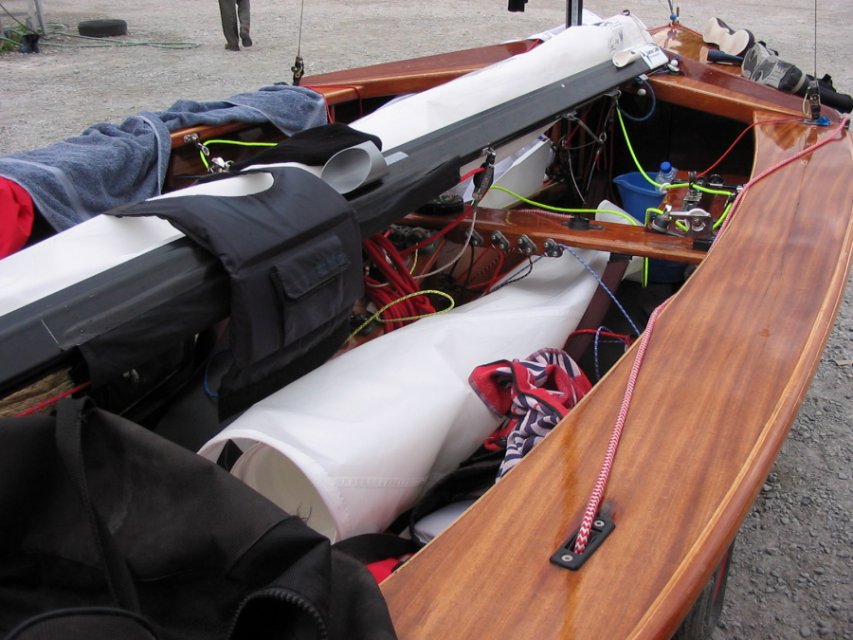 Lots of interesting control systems to be seen here but unfortunately, Thomas couldn't find Ian and Kevan
who would doubtless have cleaned up a bit to make things easier to see.
...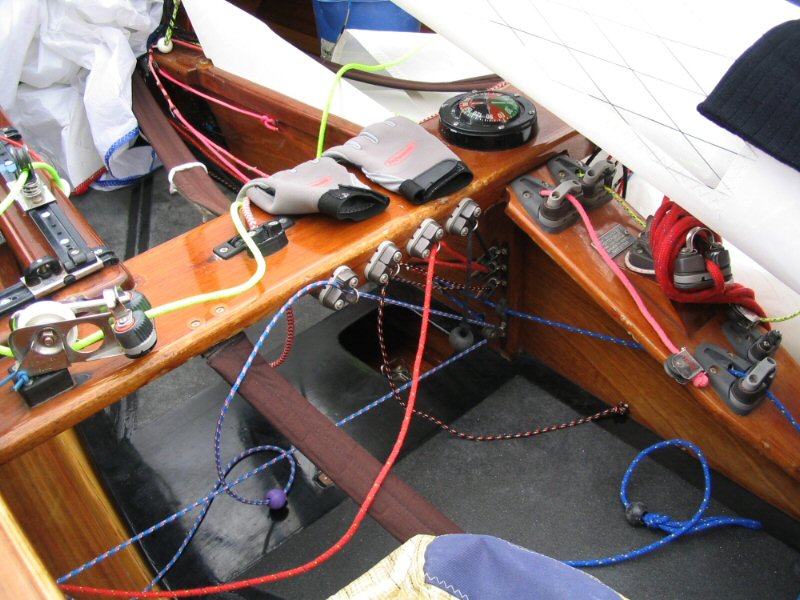 John de Boer got Scavenger at a neater moment.
...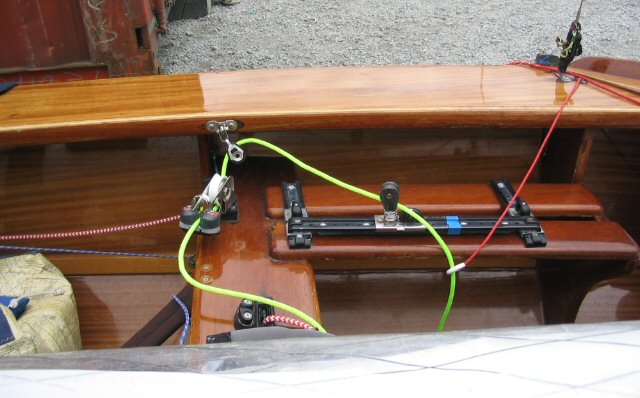 a good shot of Ian's jib sheet arrangement - complete with barberhauler!
...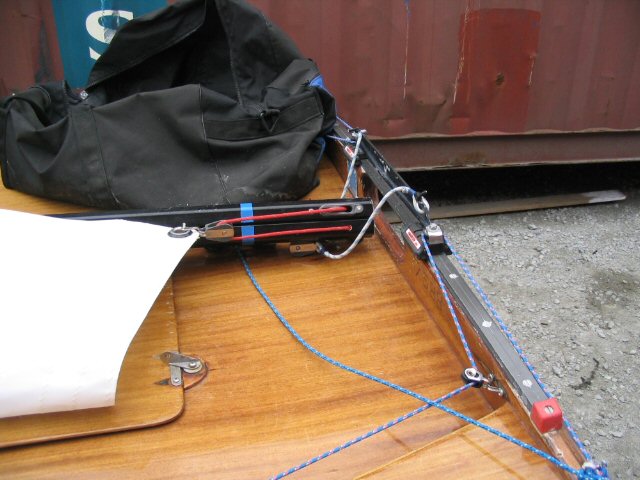 a nice outhaul set-up!