2004 AEC Wayfarer Worlds
the third day of racing - 2
photos by Bob Thayer
(note: all of these photos were - in larger size - on the competitors' CD created by Bob)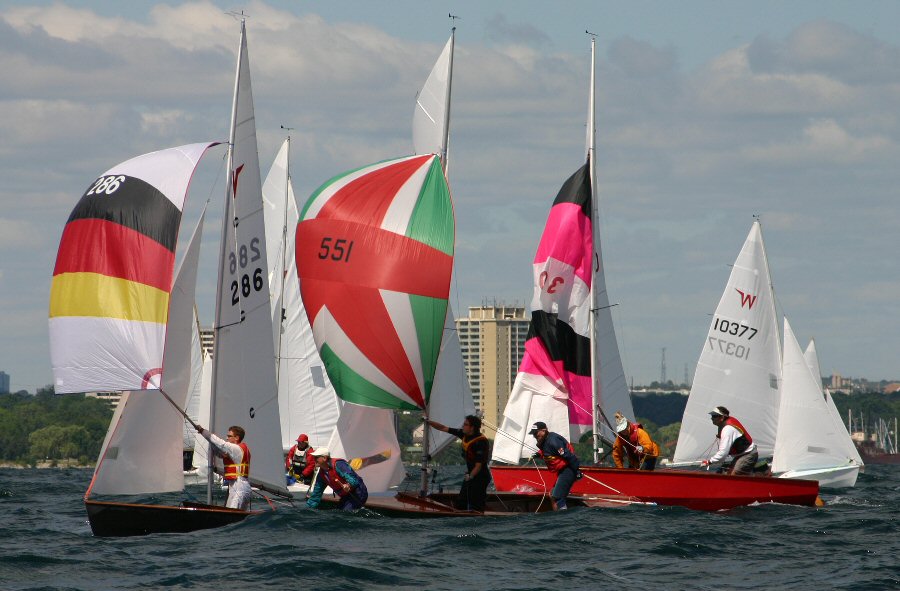 While Graham Barker and Michael McKechnie (10377) proceed up the second beat on port, Peter Rahn (286) opens the floodgates by gybing to port so that Mike O'Malley (551) and Liz Feibusch beside him, as well as Peter Kozak can finally gybe and head for the gate.
...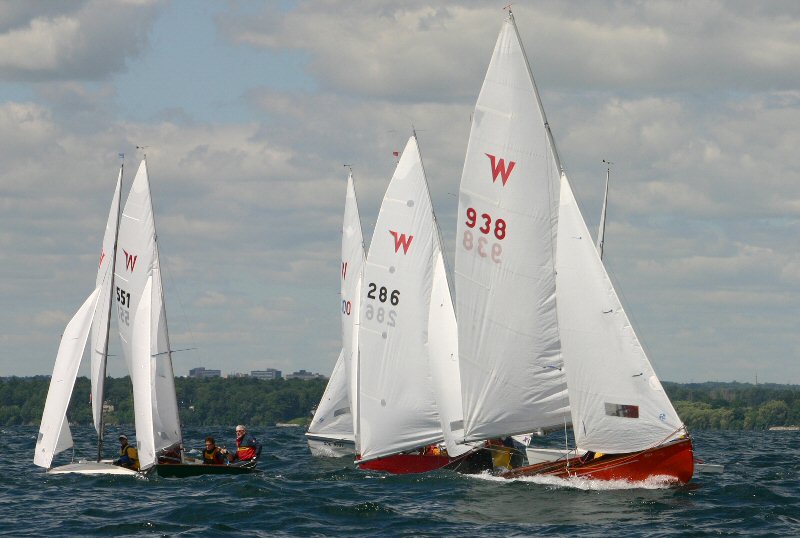 Looks like Hans (938) and Liz (just visible off Hans' quarter), Peter Rahn (286), Peter Kozak (300) with Geoff Edwards off his transom, Mike O'Malley (551) and John de Boer will all opt for the left-hand gate. It's amazing how favoured a gate mark can look when going for the other mark ...
...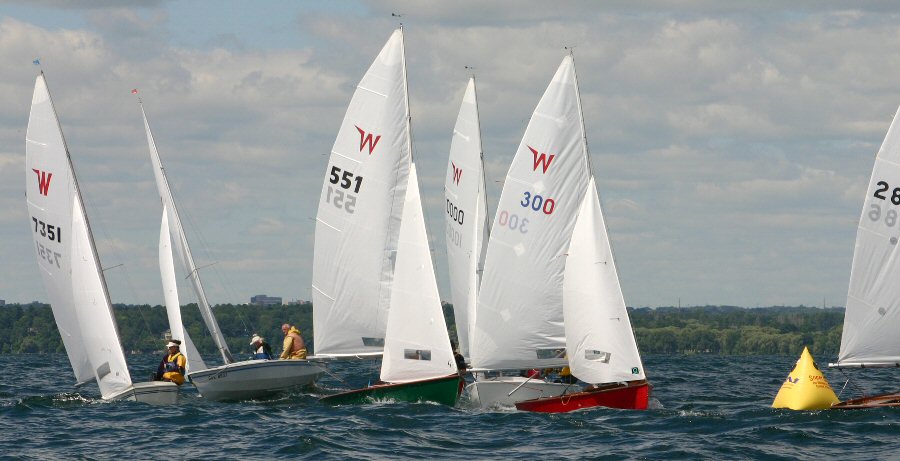 ... would involve gybing!!
...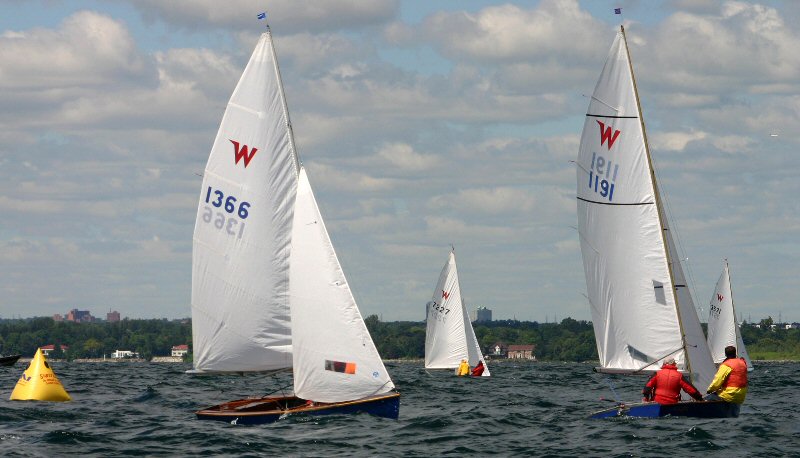 (r to l) Bob Kennedy (3571), Peter Ayres (1191), Reg Bunt (7227) and Doug Netherton (1366) start their second beat.
...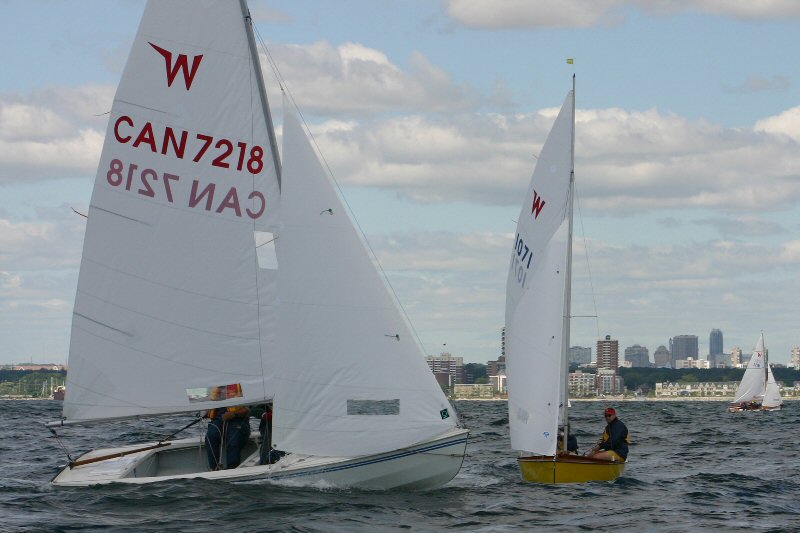 Dave Platt and Lou Scaglione (7218) and Peter Ayres (r) are off up the second beat
while Kevin Pegler has hauled in his sails (too) early as he prepares to round onto the beat.
...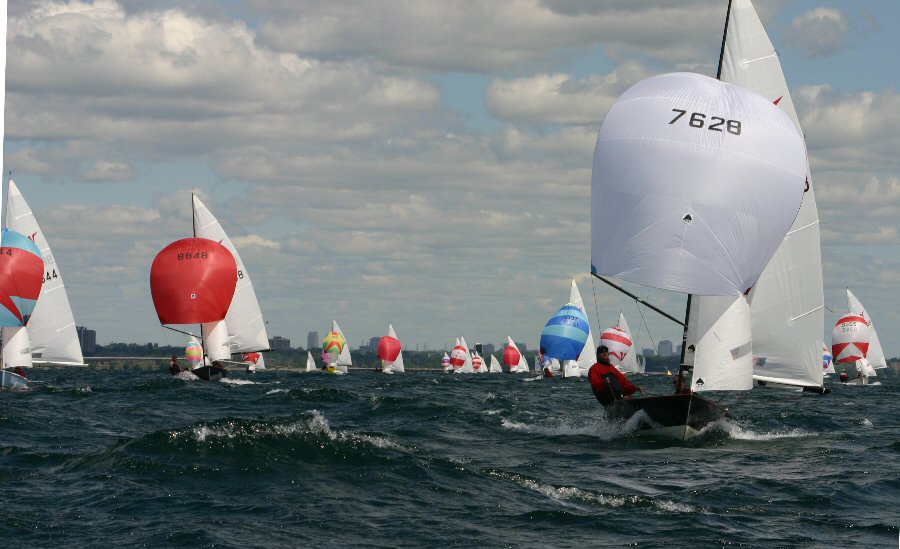 This has to be the final run of race 4 (the day's first) where John Hartley and Nick Philp in Fantasia (7628) sailed to a splendid 2nd. Their closest pursuers are - from left to right: Neil F (644), Toby M (8848), Kit Wallace (double-blue spi), Guy Hacon (red & white spi) and, on the far right, Søren Jensen - click here for full-size pic
...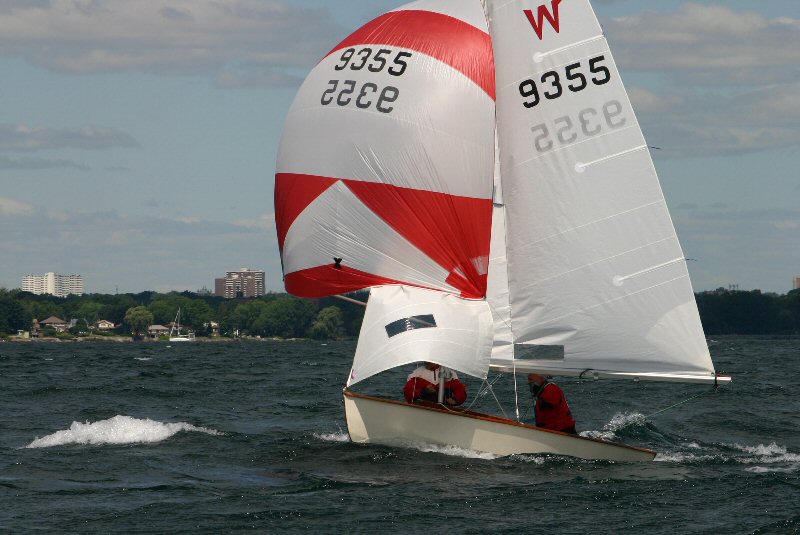 Søren Jensen and Jesper Friis on their way to s fine 4th in Ed Tait's wooden W825.
...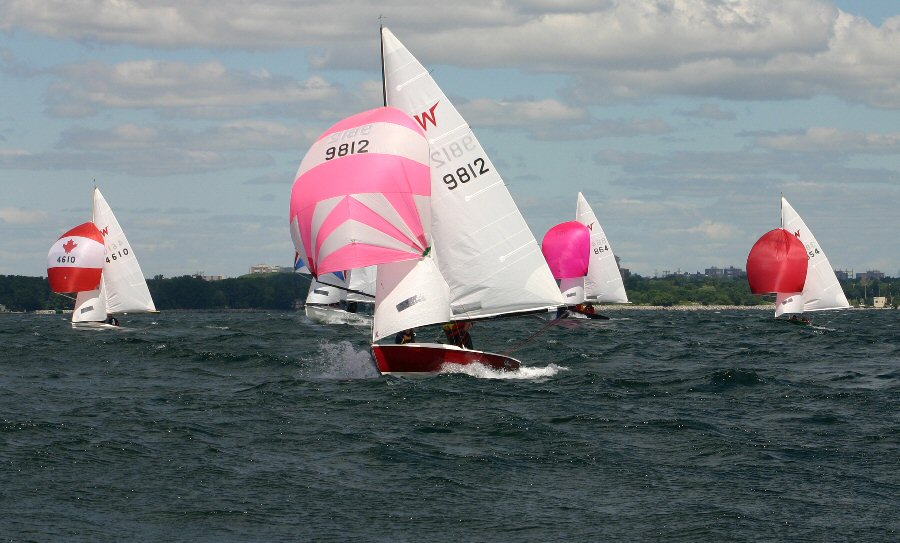 (l to r) Andrew Gumley, Brian Jeffs behind John Goudie, Nick Seraphinoff and Uncle Al
zip right along as another healthy gust sweeps through from the north.
...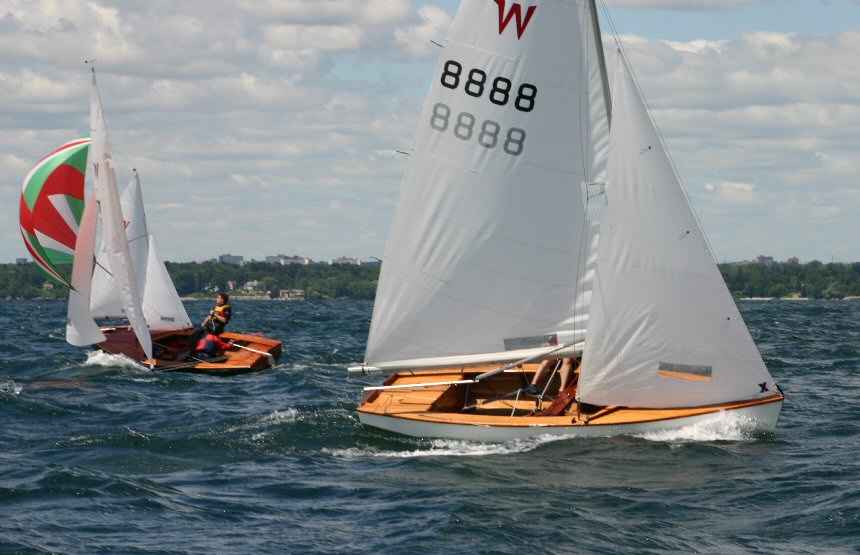 It's a close race up the final beat as Graham Barker (8888) and Jay Colville (partially obscured) fight over 9th place while Mike O'Malley (551) does his best to keep the hull under the mast tip in the gust.
...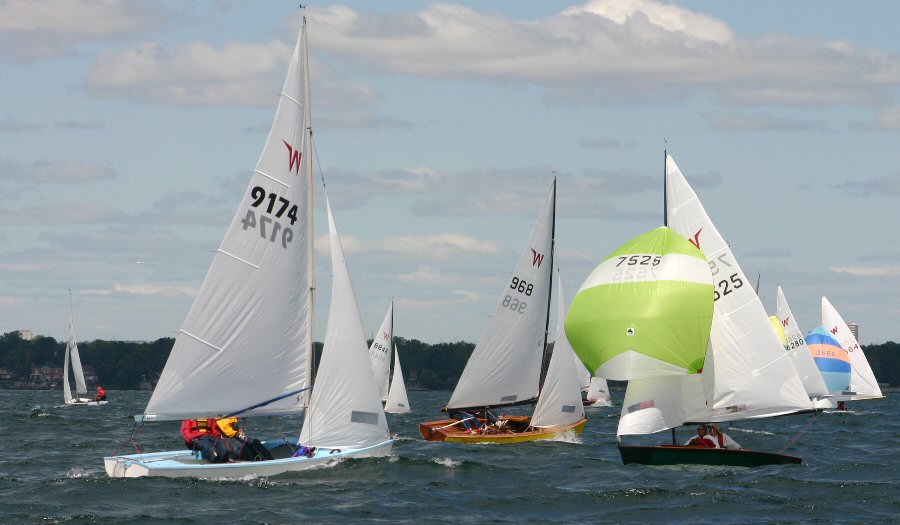 Near the finish line, Neil Fletcher is on his way to a 3rd (l), while his nearest competitors (l to r) Roger Challis (9174), Toby (8848), Gordon (968) Kit Wallace (to windward of Gordon) and an unidentified mast behind 7525's main, thread their way on port tack through starboard tackers, Ed Gillespie (7525), Doug Honey (6280) and Chris Purtle (3664).
...

Michael McKechnie (10377) approaches the finish from the left side as Doug Honey (yellow & green spi) completes a gybe to port. Doug will now have to keep clear of Chris (3664) who remains on starboard as do John Dowling (8322) and Peter Kozak beside him.
...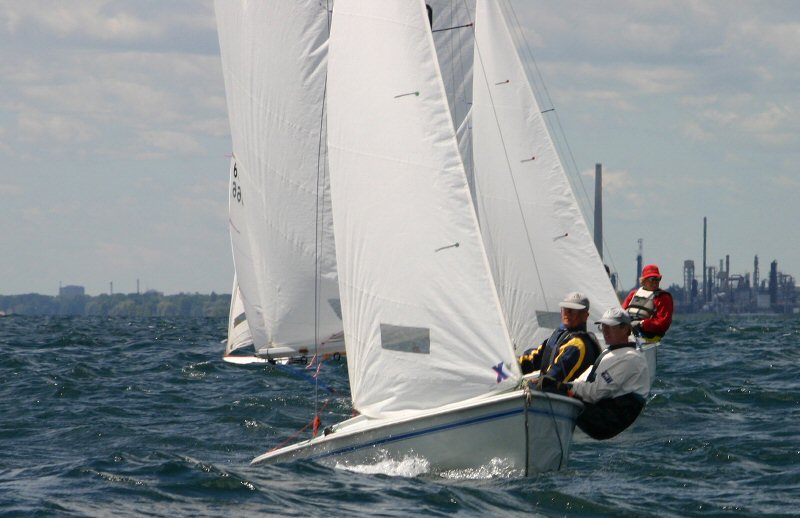 Completing his run is Steve Carroll (6066) as Brian Lamb with Tony Hunt (nearest the camera) battle
with Liz Feibusch and Frances Lilley early in the following beat.
...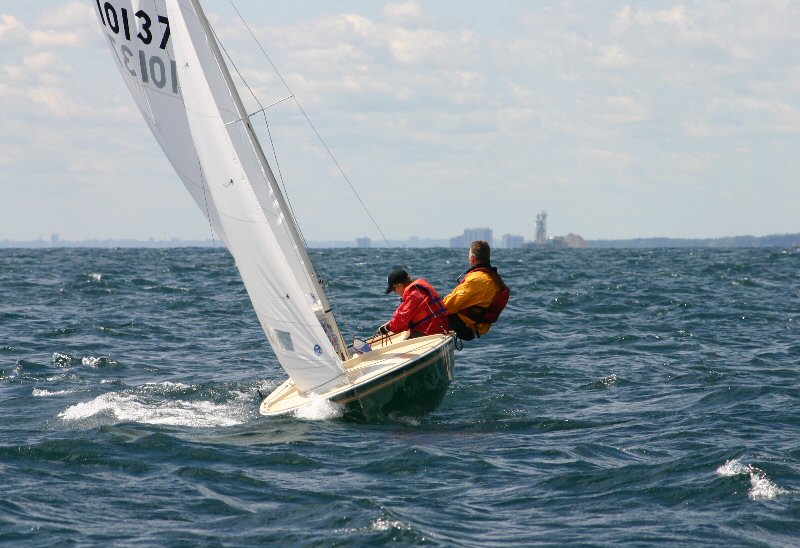 Alastair and Andrew complete a tack in a breeze that shows no sign of tiring.
...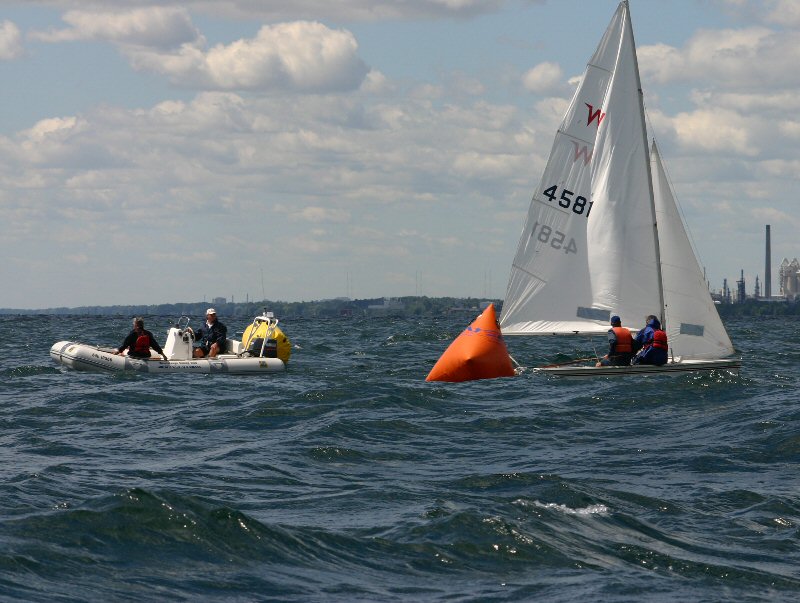 It's the right-hand gate for Alan Simpkins and Paul Earley.
...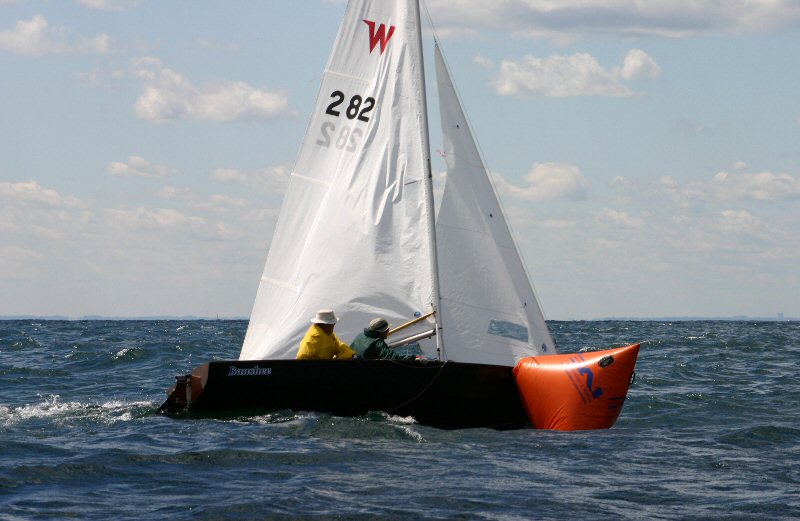 Full marks for courage as Dave Hansman and his dad gybe to round the right-hand gate mark - with a rudder that does not look like it's fully down. No wonder Banshee ran out of control a bit!