2004 AEC Wayfarer Worlds
reloading the containers and then, the Banquet
photos by Dave Hansman, Uncle Al, Liz Feibusch and Sid Atkinson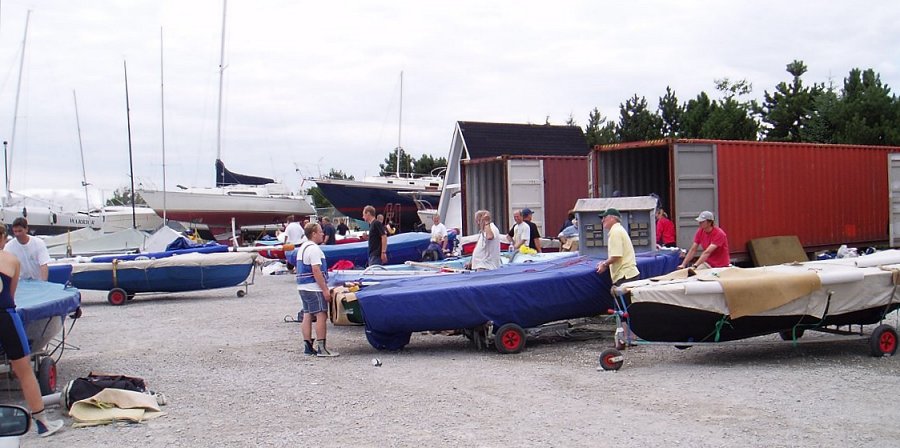 A somewhat sad Saturday afternoon as our overseas friends ...
...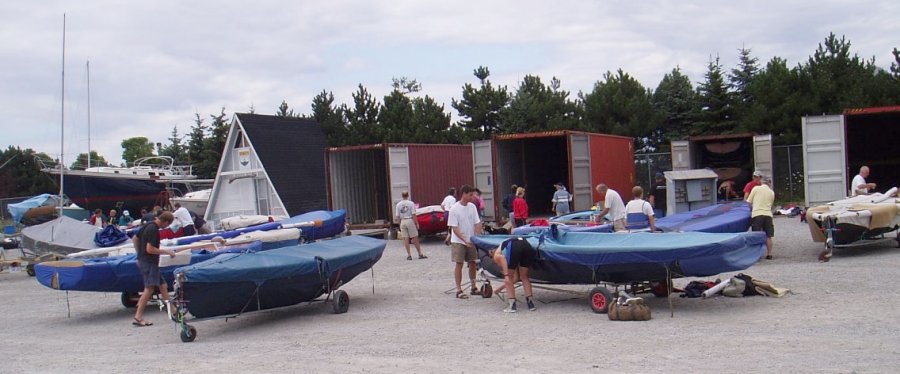 ... pack up their Wayfarers for the long container ride home ...
...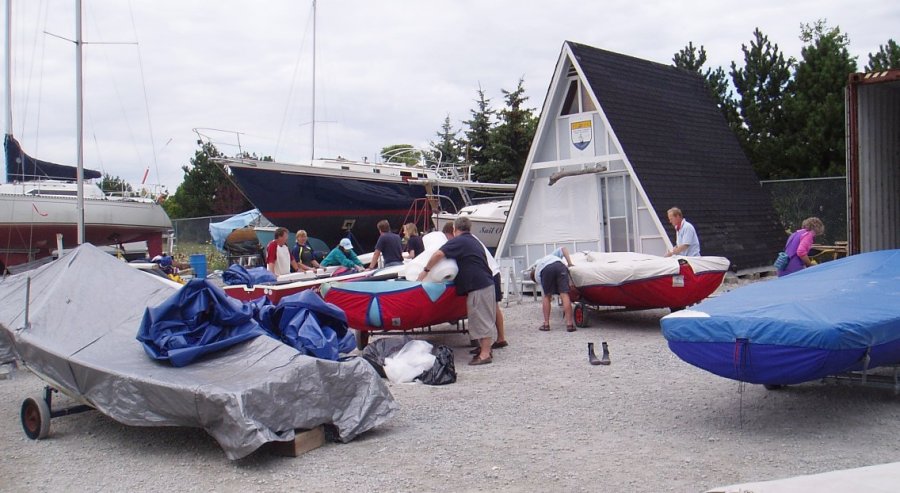 ... across the Atlantic.
...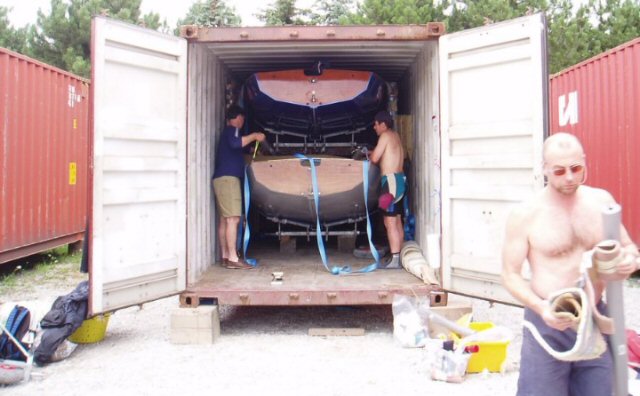 And a lot of work ...
...

... it is, too!
...

Team Ireland with their "half" container: (l to r) Gordon Reid, Ian Harley, Alan Bell, Jay Colville
...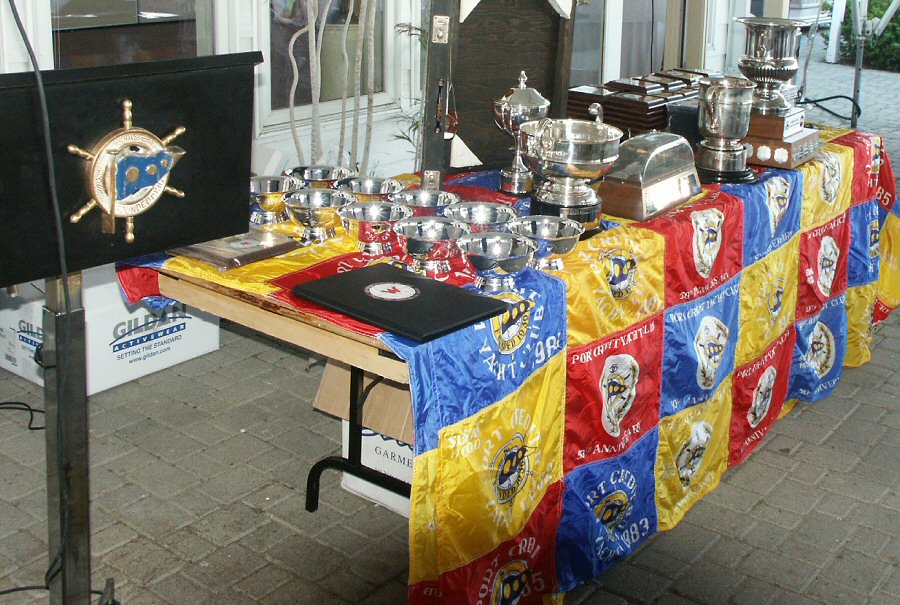 The awards are poised and ready, but first ...
...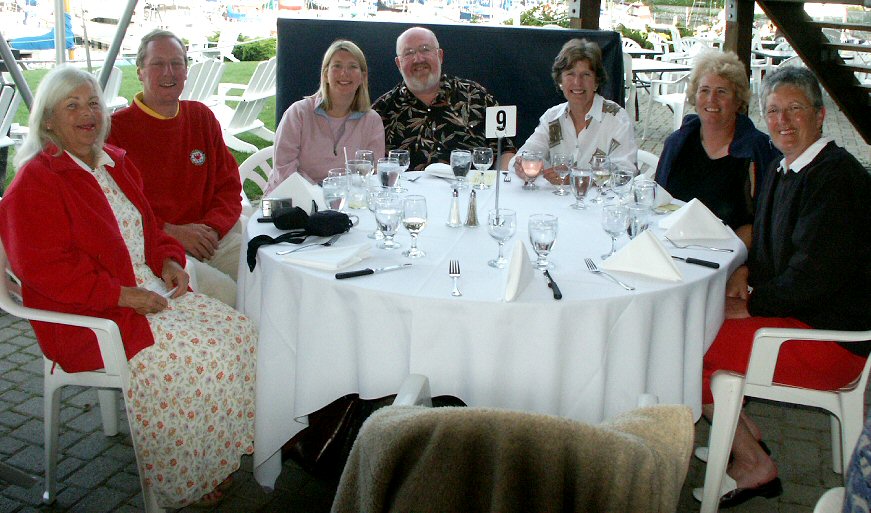 ... sustenance.
...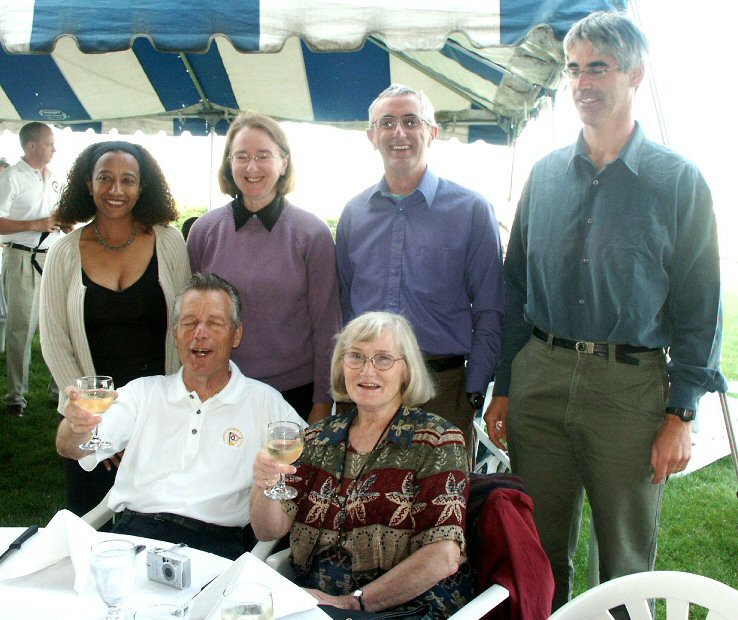 Hans and Mudl Gottschling toast their Isle of Man "buddies", John Dowling and Terry Holt (r).
...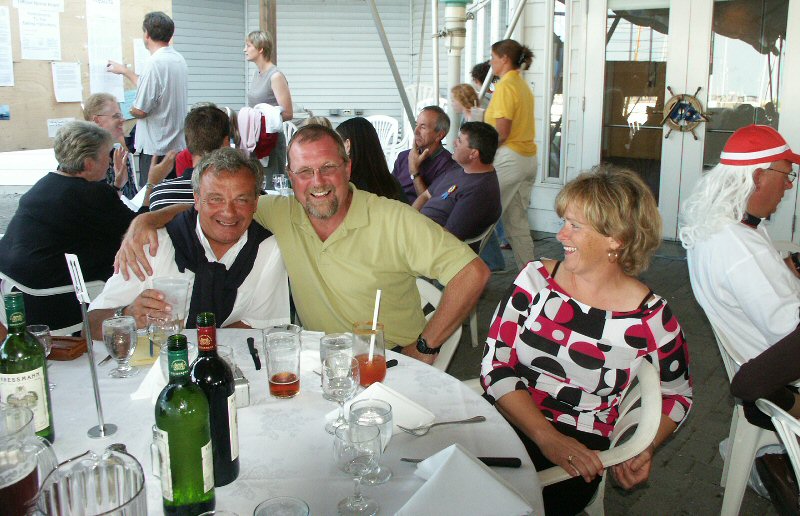 Our 2004 World champion, Ian Porter, and his former crew, Roger Shepherd, and a spiffed up Joanne
...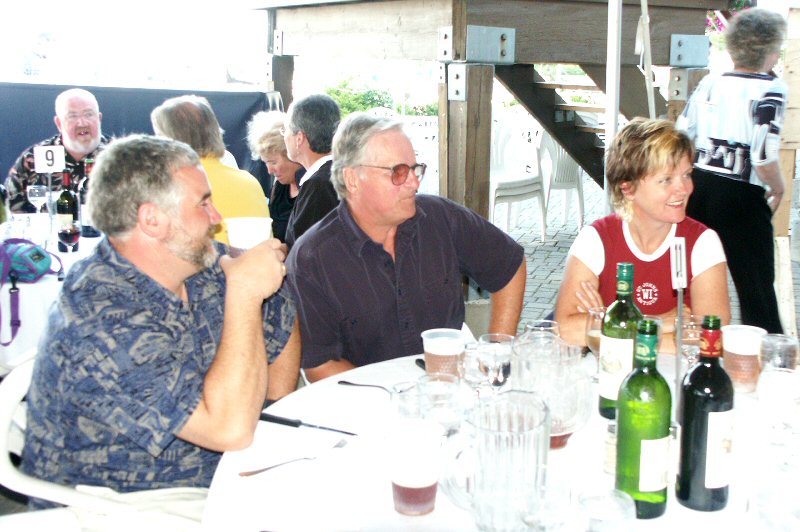 (l to r) Robin Albert, a mystery man, and Jane Porter (Ian's wife and sometimes crew)
...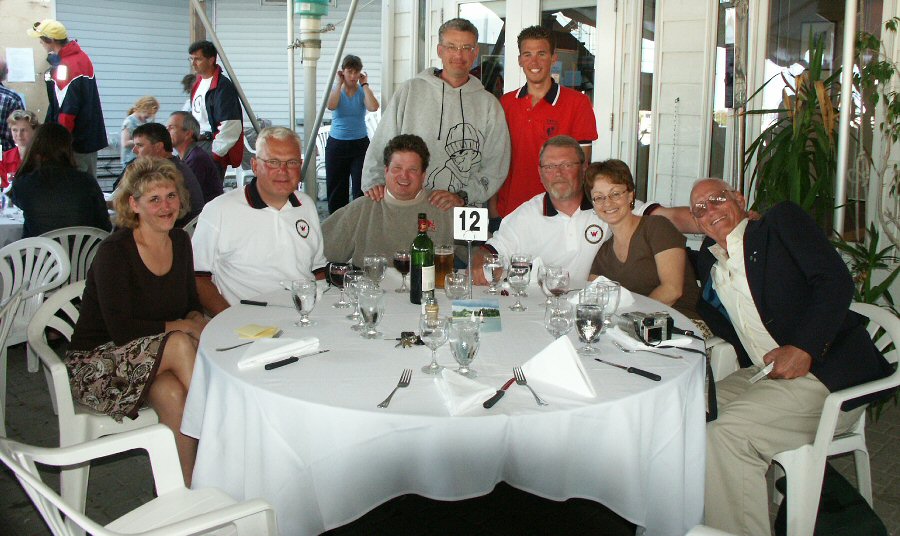 Frank Goulay tears himself away from Kim (briefly) to immortalize Table 12, a classy group if ever there was one!
(l to r) Kim Bergevin, Søren, Marc and Jesper with Peter and Alex behind them, Julia and a rarely dressy Uncle Al
...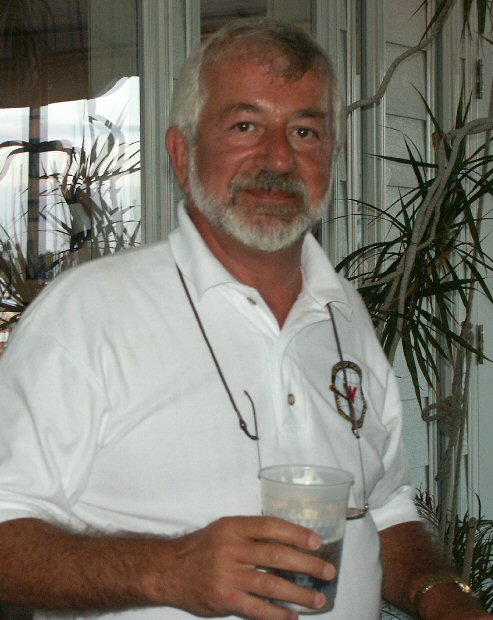 our very efficient AEC-Worlds Treasurer, Jim Wilkinson
...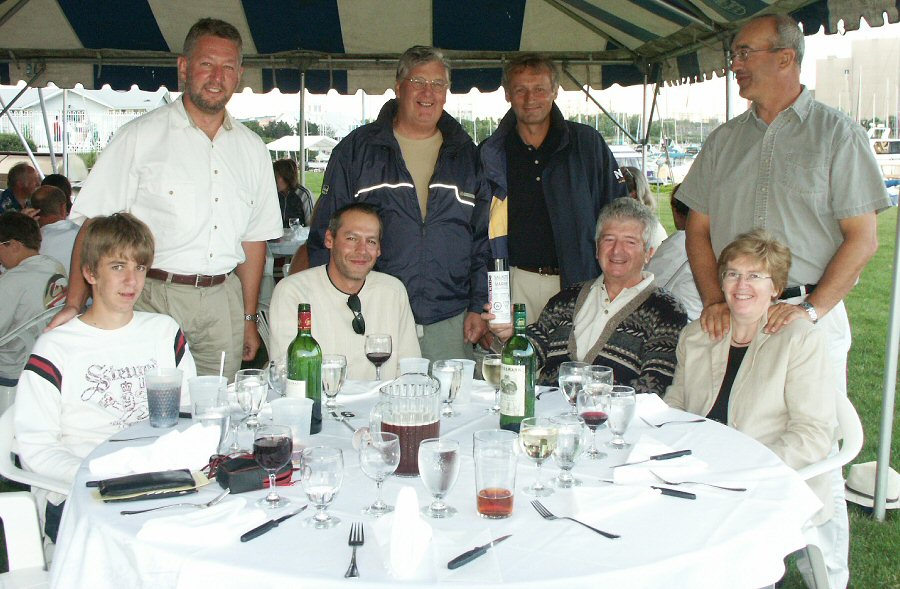 a tableful of TSCC: (l to r) David and Alastair Ryder-Turner, Christopher Bunt, Ted Lacelle,
Thomas Vendely, Red Bunt. David Platt and his wife(?)
...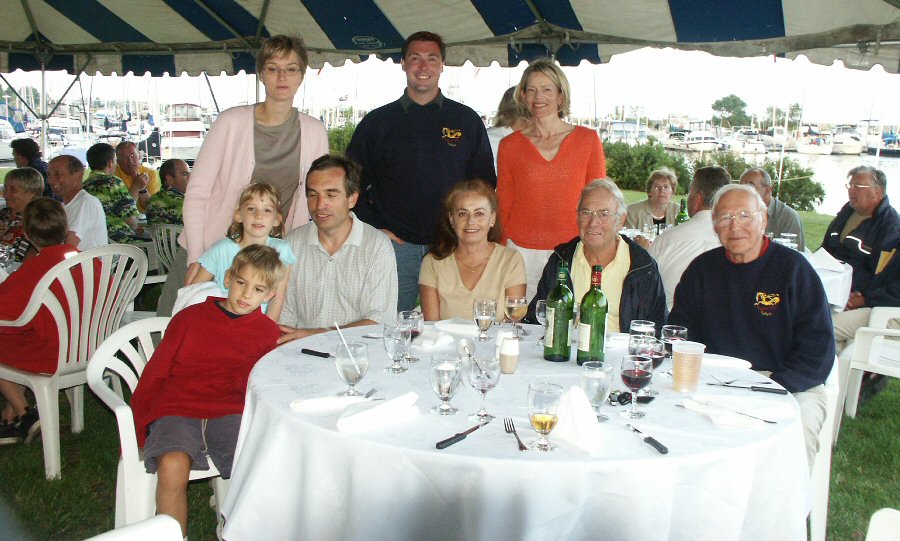 More TSCC: (l to r) Benjamin, Natasha, Linda and Peter Kozak,
Jon Ayres, Regina Hanley, Annelies Groen, Charlie Owen and Peter Ayres
...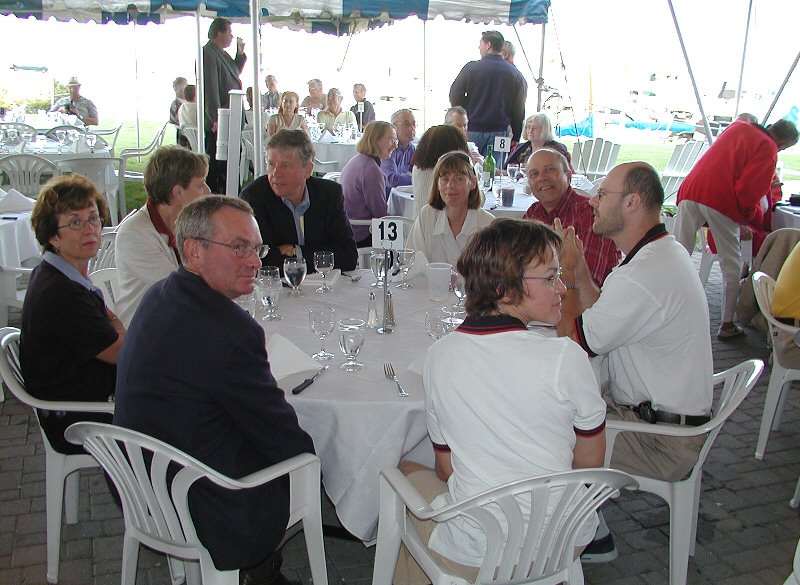 TSCC meets Conestoga at Table 13: (starting at front left and going clockwise) Al and Carol Nichols,
Pat and Dwight Aplevich, Anne and Gary Armstrong, Ed Morysiak, Karen Fairbairn
...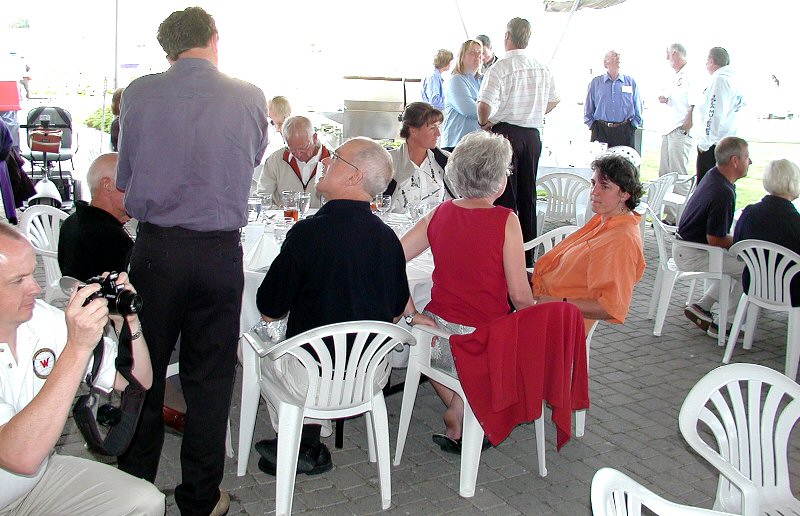 Waiting for the food to arrive
...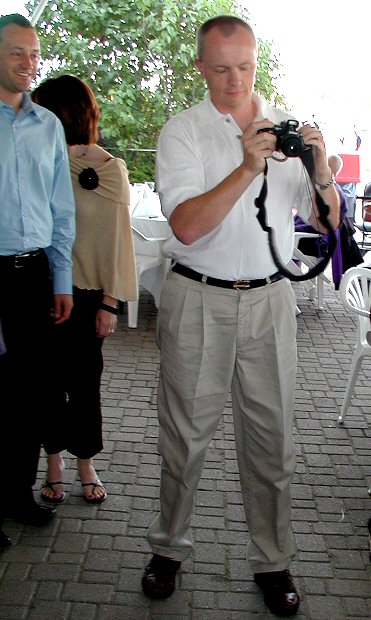 Paul Taylor (l) checks out Paul Robinson's photographic technique.
...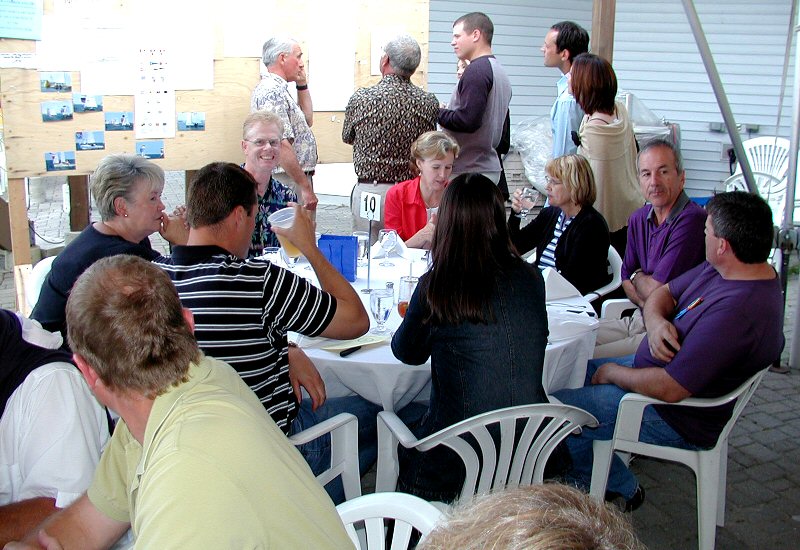 Some current and former Fanshawe sailors at table 10 and I don't know who else. ID's welcomed! In the background, (l to r) Brian Mills, Nick, Joe (with Holly) and Paul Taylor (and spouse) ...
...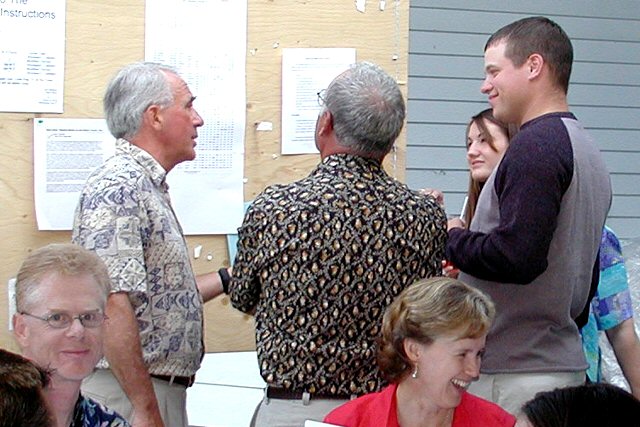 ... check out the final standings. Steve Carroll and his wife, Margaret in the foreground.
...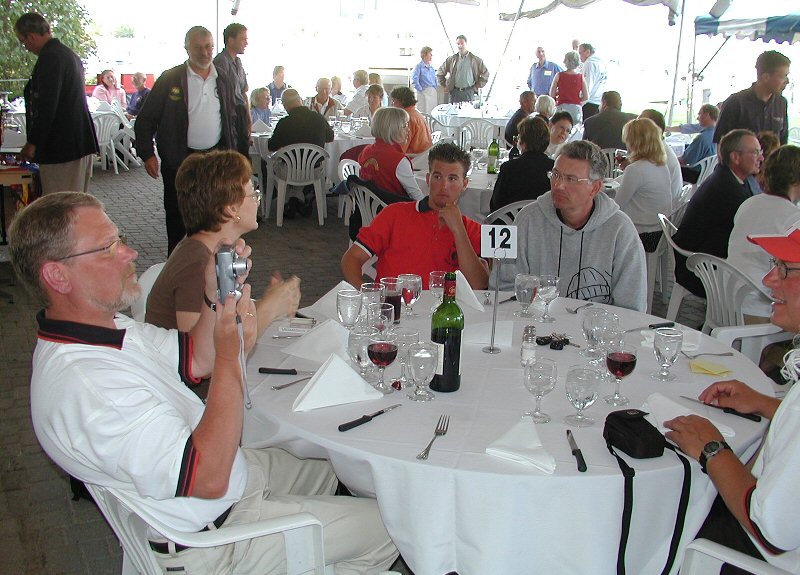 The wine drinkers of table 12 are off to a slow start, but Jesper is taking some of the promised pictures!
...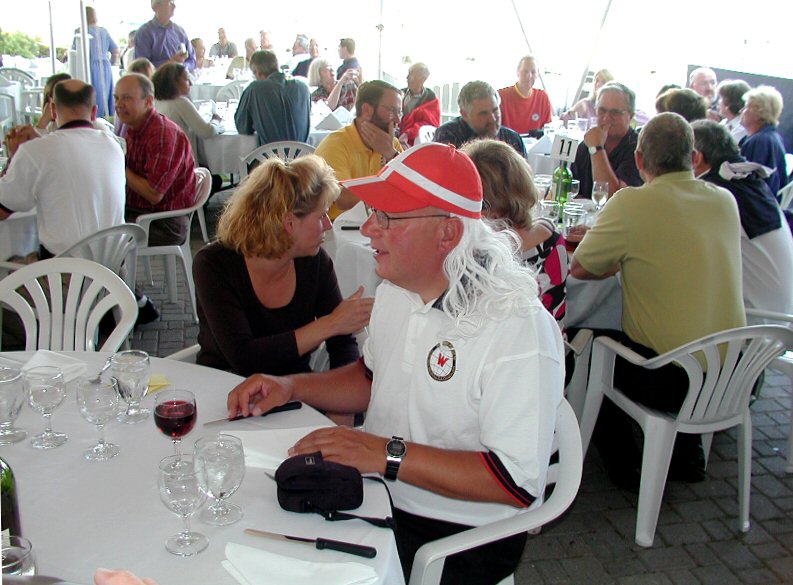 White-haired, distinguished Danish elder statesman, Søren Jensen, is captured for posterity in his patriotic cap.
...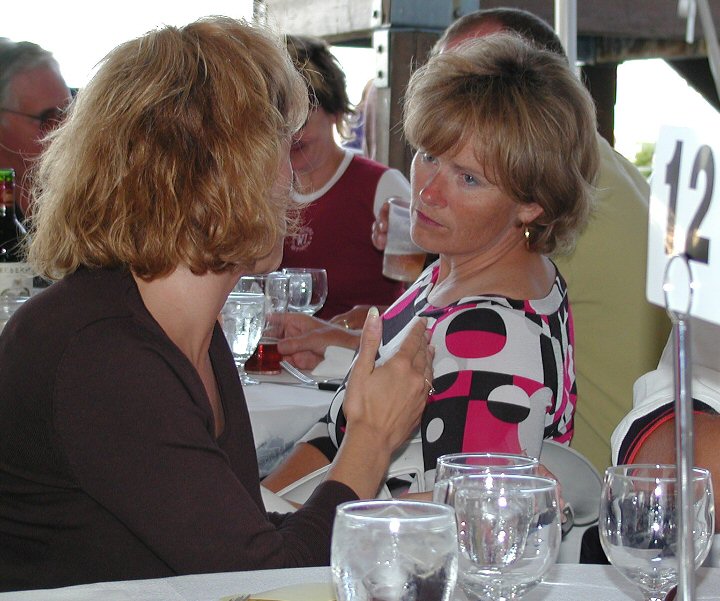 Kim (l) and Joanne in serious conversation