Dick Harrington Takes the Wayfarers Cruising on Chesapeake Bay:
Crisfield - Smith Island - Tangier Island - Crisfield
June 3-4: the trip back home
pics mostly by Uncle Al
...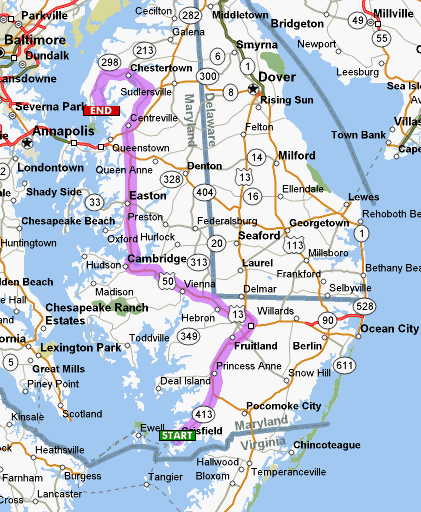 Having quickly hauled out at Crisfield, Richard, Hans and I fled to the air-conditioned comfort of the car, leaving Dick to cruise solo for a few more days (click here for Dick's report). We were now headed for Rock Hall (see map above) where we ...
...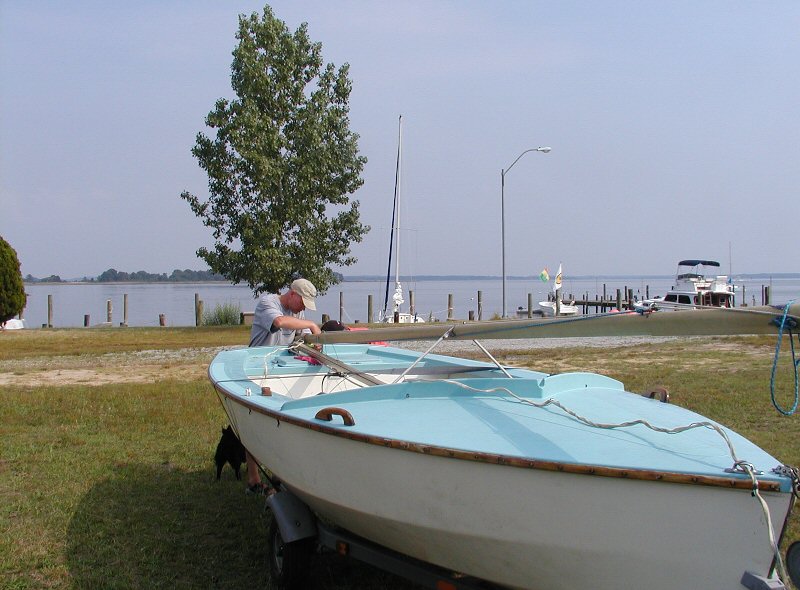 ... left W2526, more or less ready for Bill Harkins to sail in the Chester River Race two weeks later.
...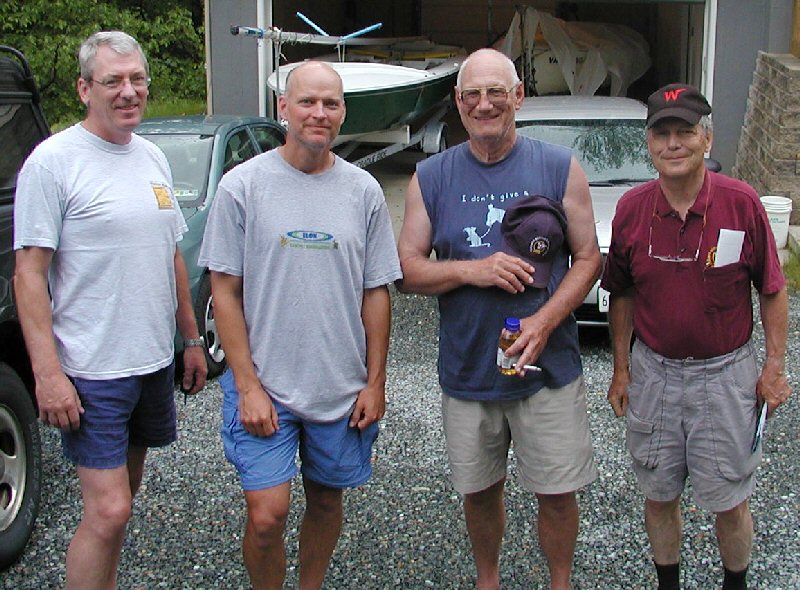 A mere hour and a half later, we were back chez Tony and Mary, ready to be housed, watered and fed.
(l to r) Tony, Richard, Al, Hans
...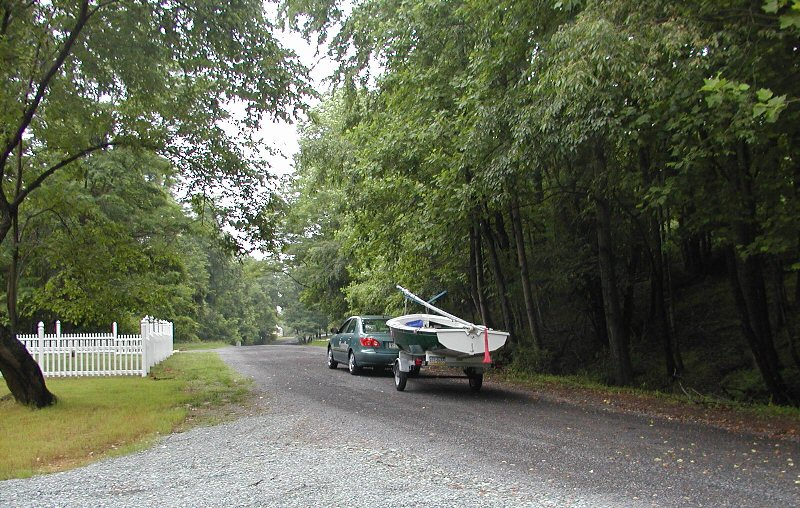 The next morning - after breakfast - Richard headed back to Harrisburg.
...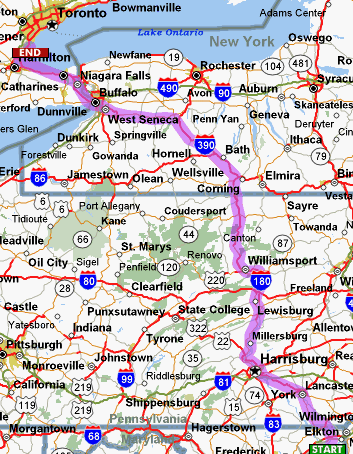 Hans and I soon followed, hoping to make the long trip home (map above) in one shot.
...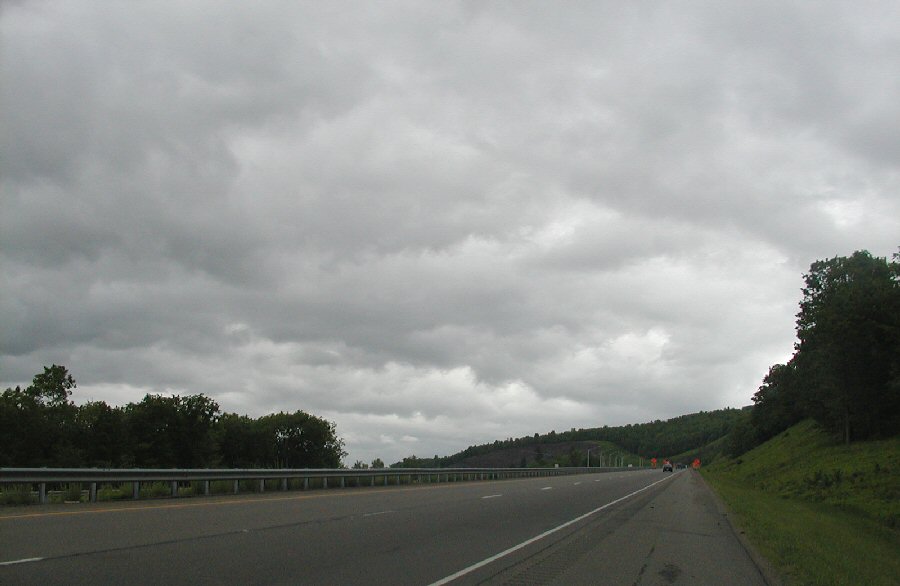 A huge front was coming through from the NW, bringing very welcome much cooler air and ...
...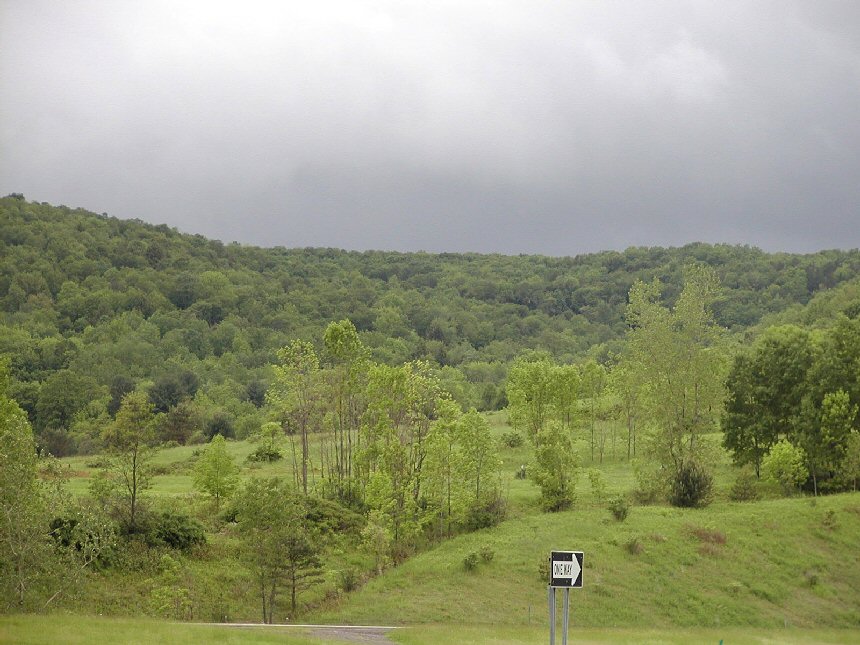 ... not too much rain!
...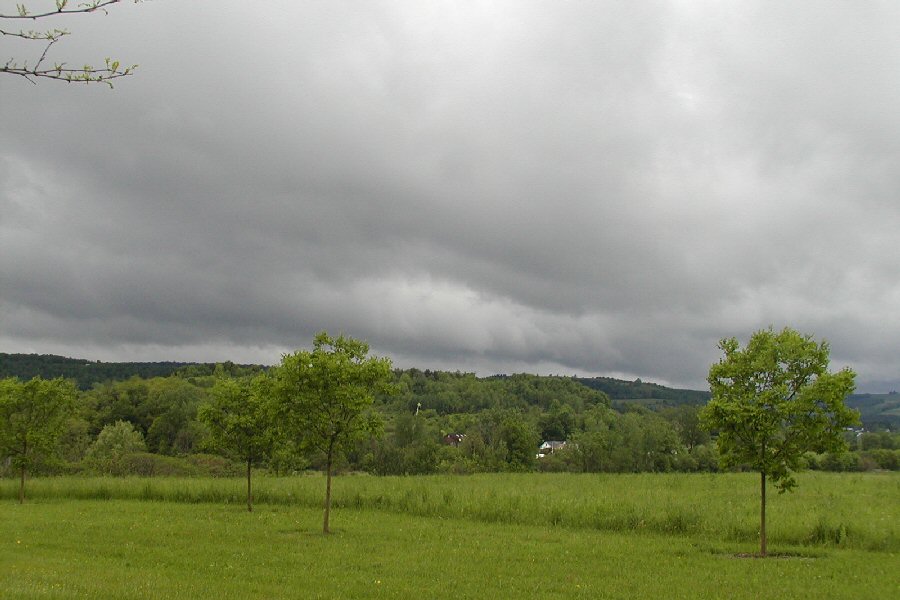 The freshly watered spring greens of Pennsylvania and ...
...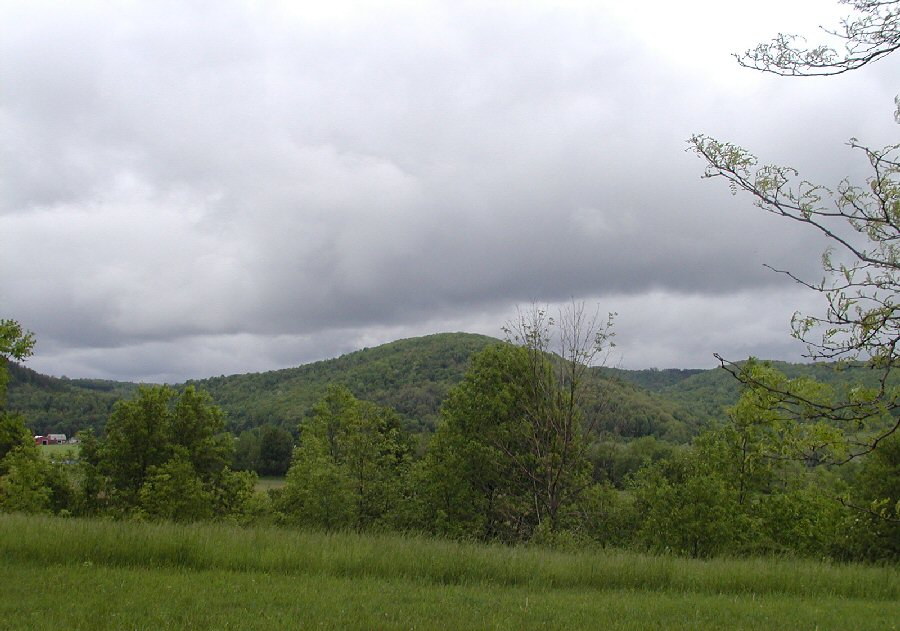 ... New York state were a never-ending treat to the eyes. We were glad we had taken the roads less travelled and only took about 15 to 30 minutes longer to get home than if we had stuck to the Interstates and paid tolls. Footnote: We saw road signs in southern Pennsylvania that read Beware of Aggressive Drivers. Which prompted me to observe to Hans: "They're welcoming me! How nice!!" Not on this trip, though. Just as we neared Niagara Falls during the trip down, I discovered I had forgotten my driver's license at home, and was a very good boy regarding traffic laws throughout the whole trip.

All in all it was a trip that was a ton of fun - one I would be happy to take again. Many thanks to Dick Harrington for getting everything organized and making the cruise much easier for the rest of us! Sincere thanks as well to Mary Abel and Tony Krauss who not only watered and fed Hans, Richard and me on the way down and on the way back, but also housed us very nicely. Finally: thank you, Bill Harkins, for letting Hans and me sail your lovely W2526, thus saving Hans and me the need to drag one of our own Wayfarers all the way down to the Chesapeake and back! My personal thanks to Dick, Richard, Tony, Mary and Hans who were great company throughout - not unexpected among Wayfarers, but still worth noting!

We definitely must do this again!! I myself could do this cruise well into the fall?? A different atmosphere??

-30-