Dick Harrington Takes the Wayfarers Cruising on Chesapeake Bay:
Crisfield - Smith Island - Tangier Island - Crisfield
Thursday 2 June: Smith to Tangier Island - 2
pics mostly by Uncle Al
...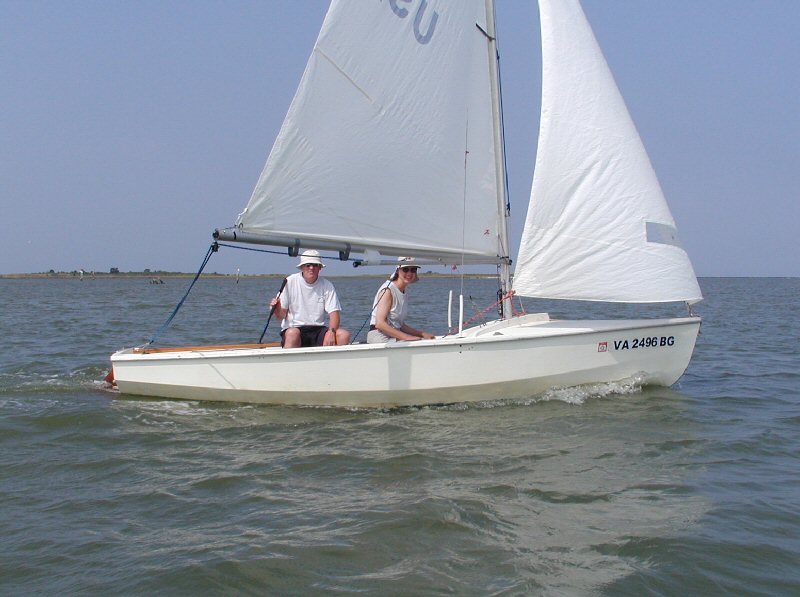 By 1000 hrs, we were heading west out of Ewell's harbour in a lovely 8 to 12 knots of southerly breeze. Tony and Mary (above) took a long look at the beat to Tangier facing them and decided on discretion ...
...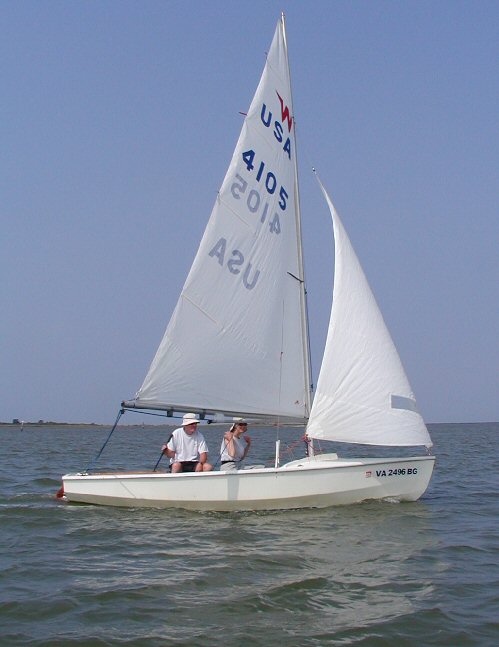 ... waving farewell as they headed ...
...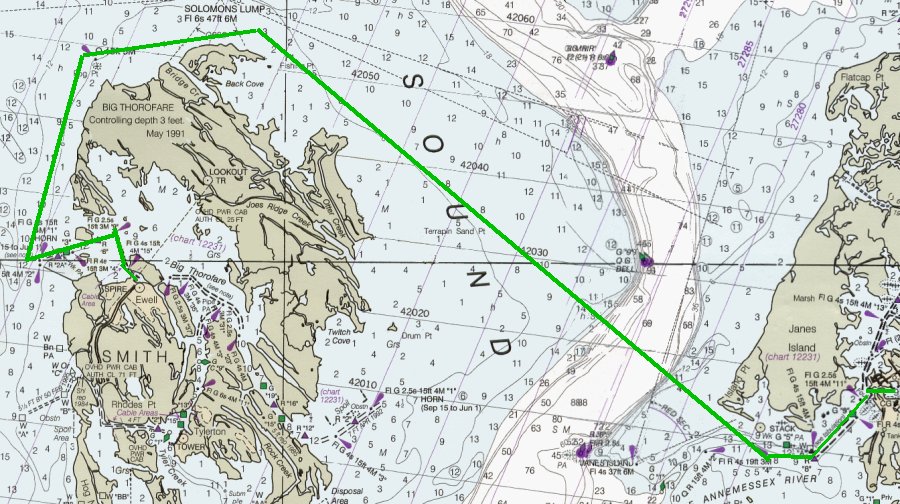 ... for the north end of Smith and a close reach back to Crisfield.
...


Dick and Richard added a lovely touch to our ...
...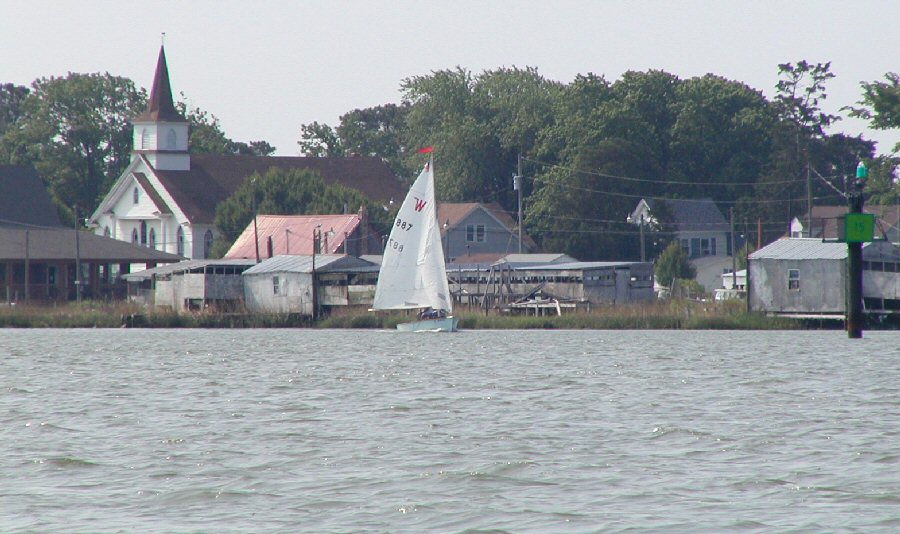 ... view of Ewell as we left after a short but very enjoyable stay.
...

It was a good three and a half hours' beat to our "destination du jour", Tangier Island.
...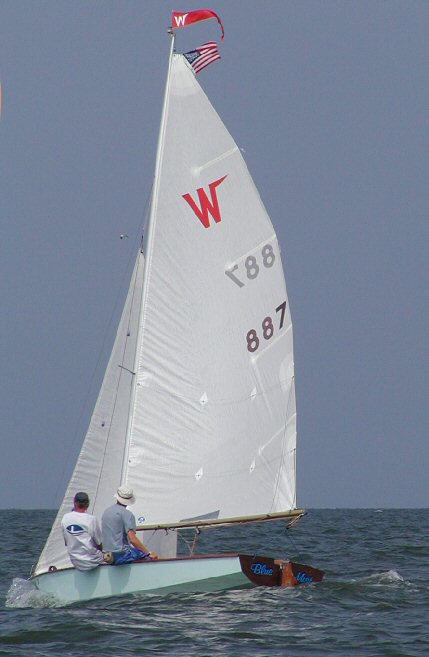 By 1030 hrs, we ...
...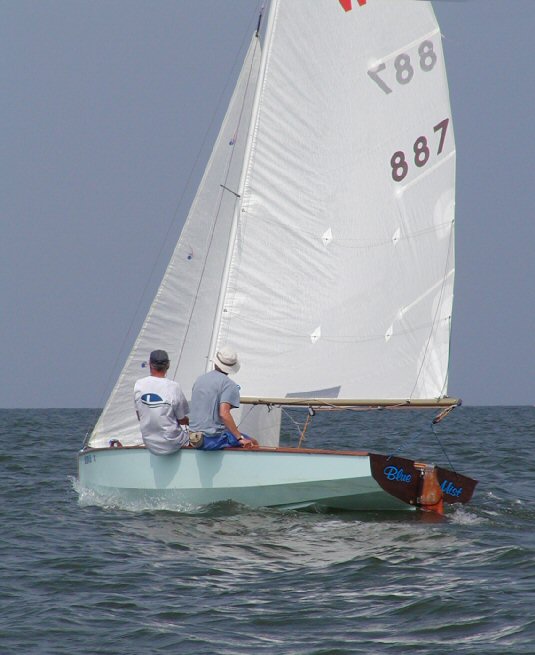 ... were beating towards Tangier in a lovely hiking-strength breeze.
...


At 1410 hrs, some three and a half hours later, we were entering the harbour on Tangier ...
...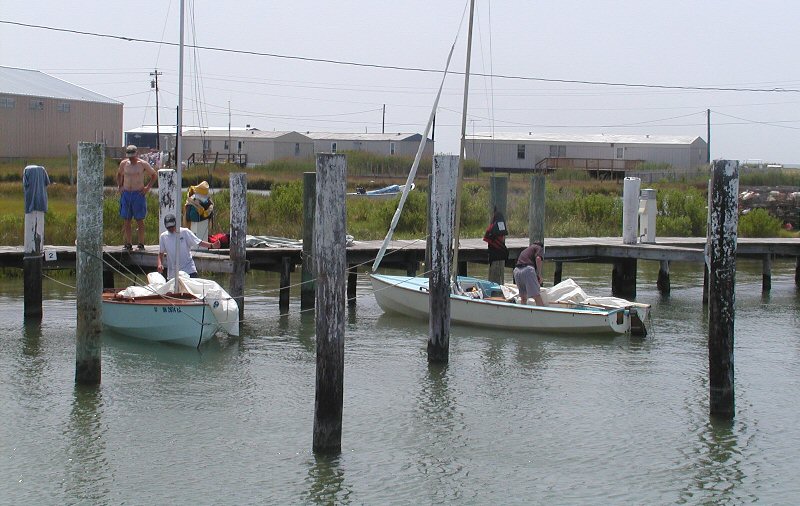 ... making our landfall at ...
...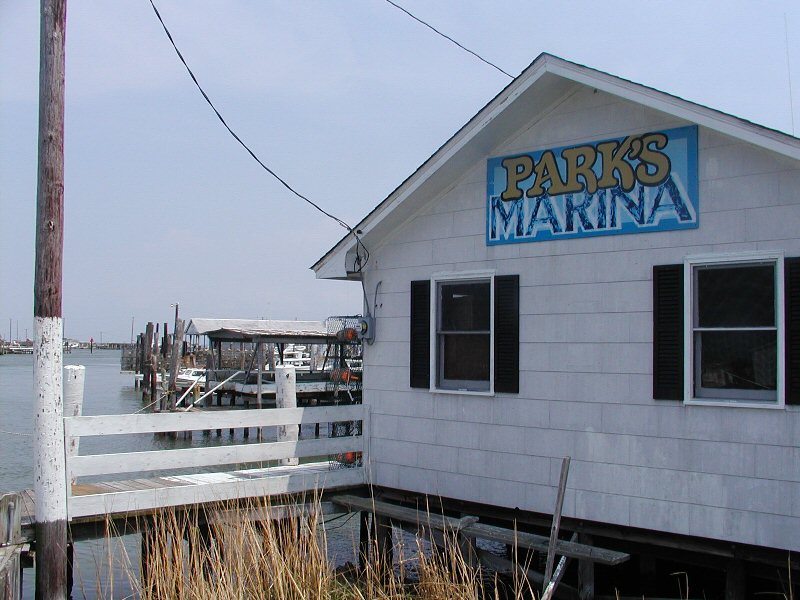 ... Park's Marina.
...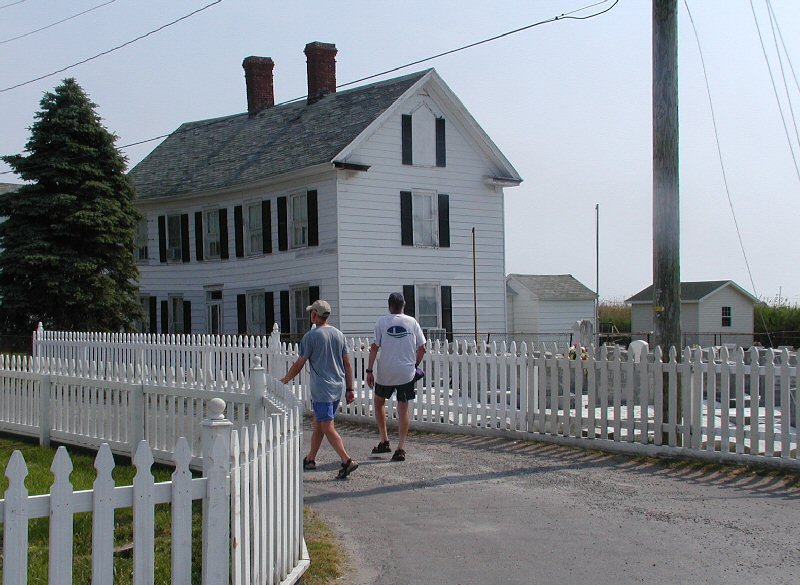 We took our time getting the boats moored, sipping drinks and using the marina facilities, so that it was nearly two hours later when we finally let our growling stomachs propel us through the 90F heat and into action. The computer tells me that the above picture was taken at 1558 hrs - which meant, as we soon discovered, that we had about two minutes before all the shops and restaurants closed. We should have learned from our Smith experience, I guess!! But for the moment, we remained happily and hungrily oblivious as we dawdled past ...


...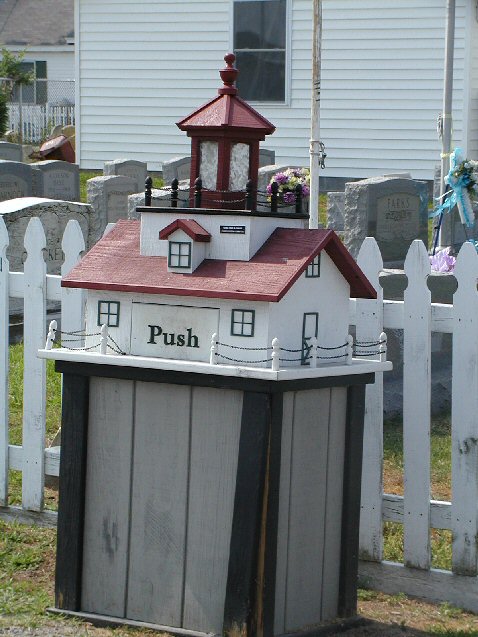 ... cute trash bins, among other sights, which included business after business that had just closed!
...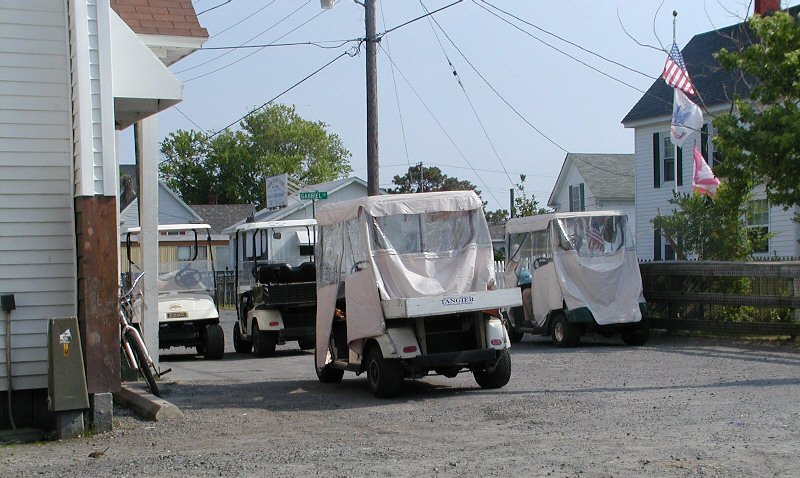 Aha! A full parking lot in front of the grocery!! Could it be open?
...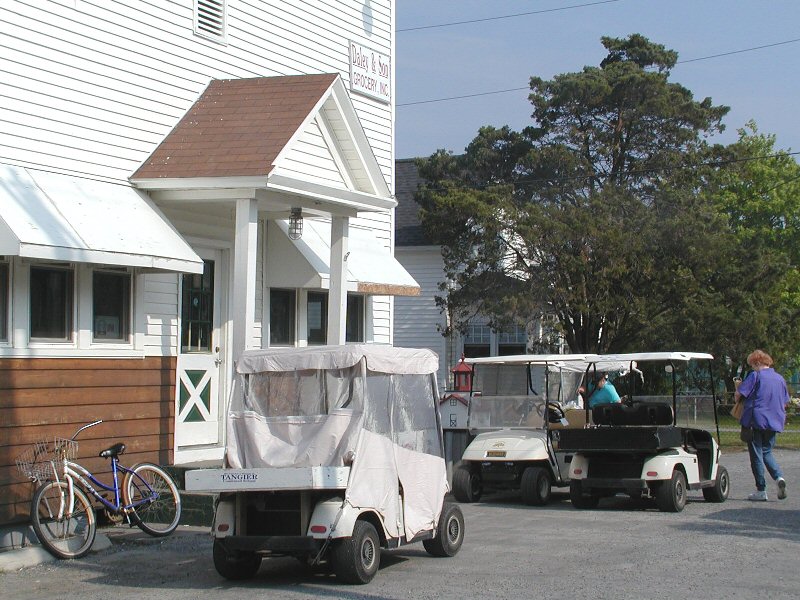 Indeed it was! Air conditioned, too! We duly dawdled some more as we chose some food and drink that would tide us over until the restaurant used by the locals opened at 1800 hrs.
...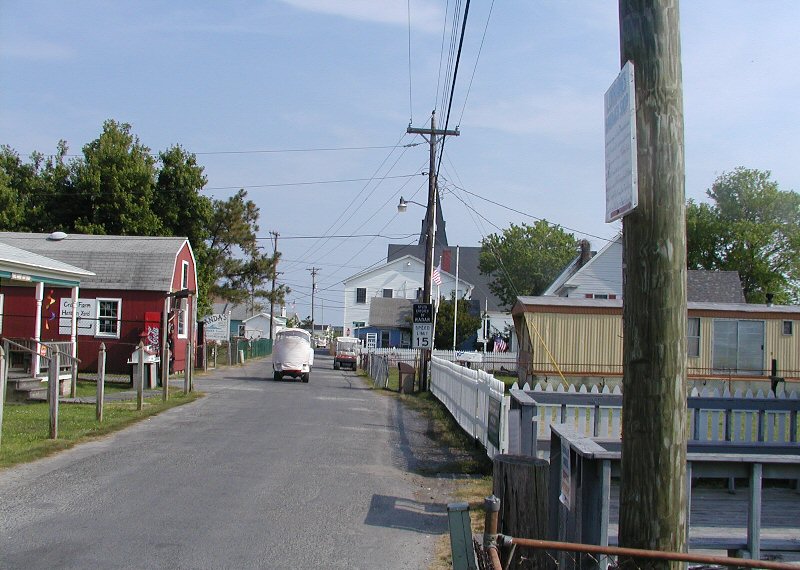 Back into the heat, which, away from the cooling harbour breezes, was truly oppressive! Apart from a pick-up truck or two, we saw no cars, just golf carts as we continued to explore the main street. And you had to love ...
...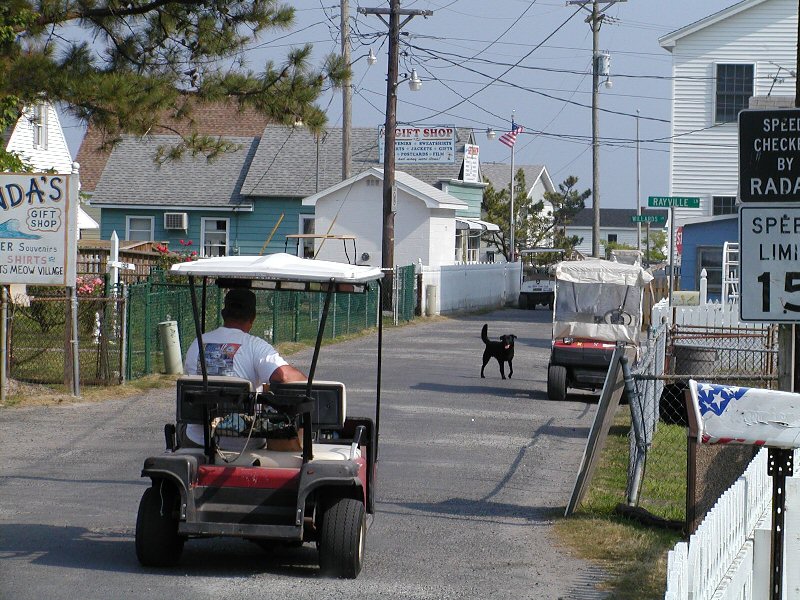 ... their speed limit signs, complete with ...
...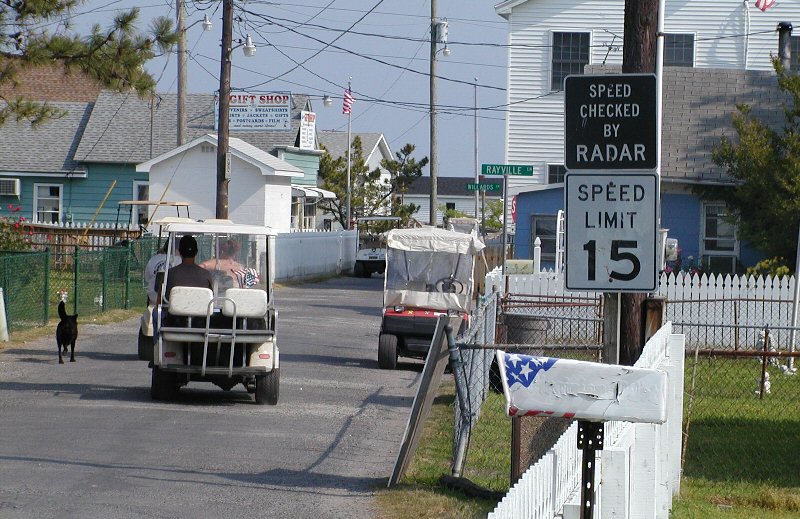 ... their attendant warnings of speed traps!!
...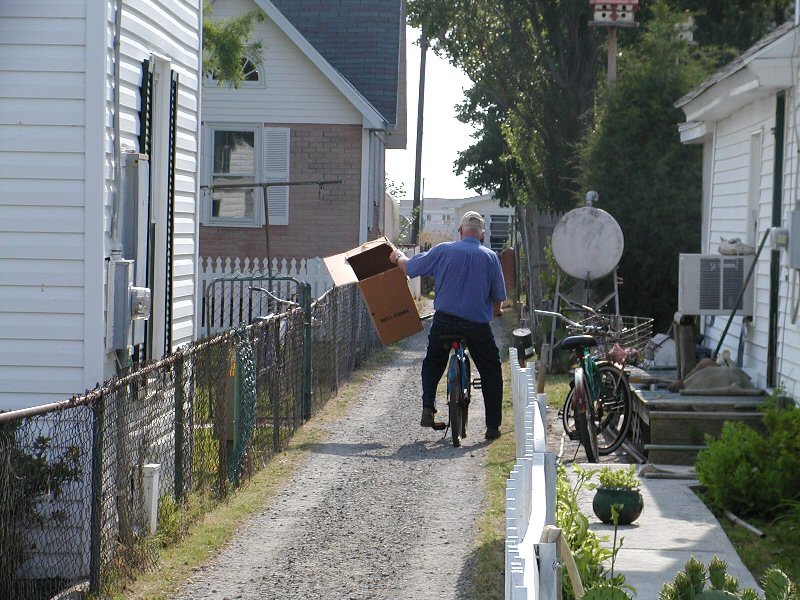 A fine place for bikes!
...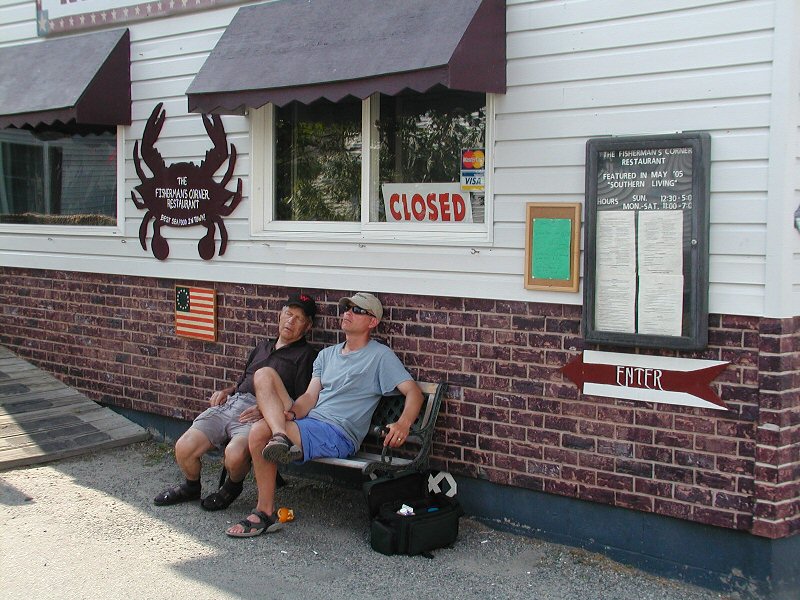 Shade was at a premium on this hot day: Hans (l) and Richard quickly adapted to the southern life as we awaited the restaurant's opening. And the ladies even arrived a bit early, so we were soon gorging ourselves on sea food and beer.
...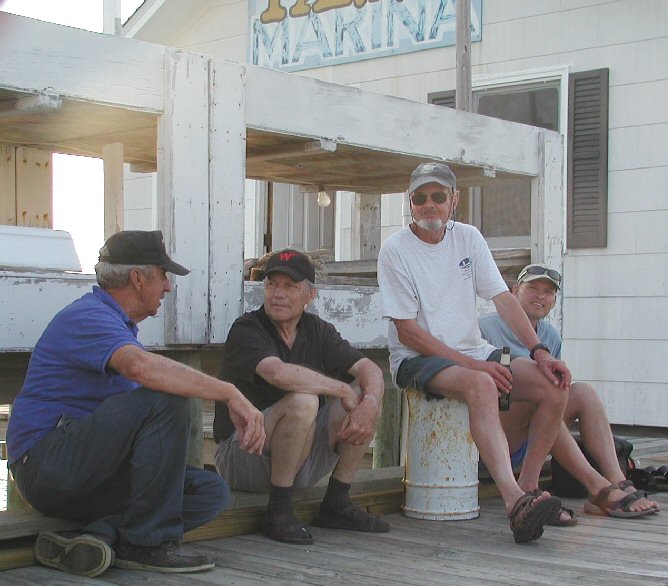 A quiet evening at the marina followed where we swapped stories with Waterman, Milton Park.
(l to r) Milton, Hans, Dick, Richard
...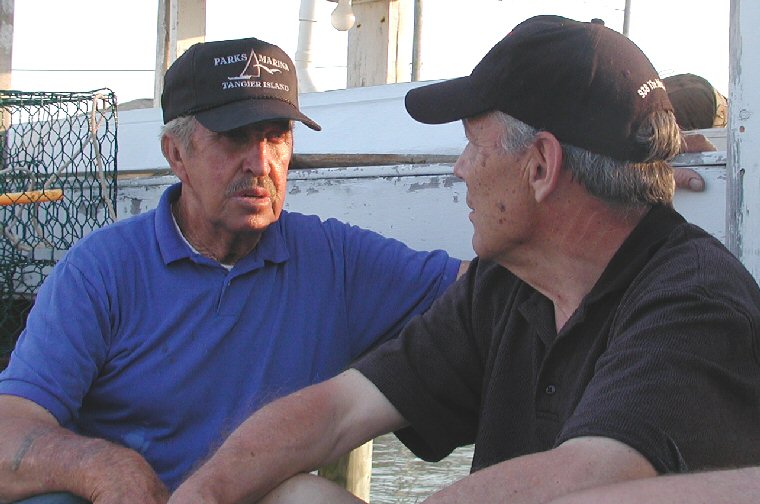 Milton and Hans trade tales of German background.
...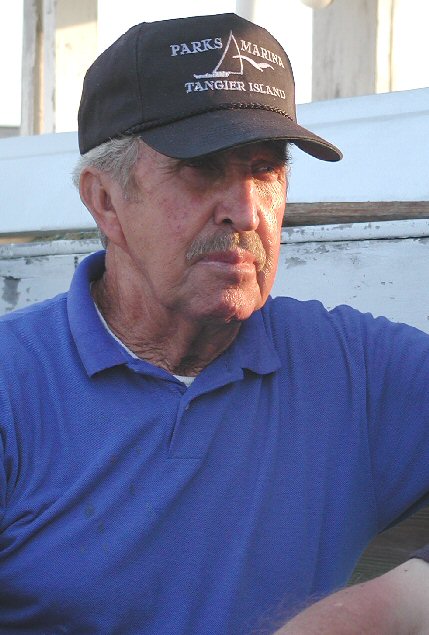 Milton
...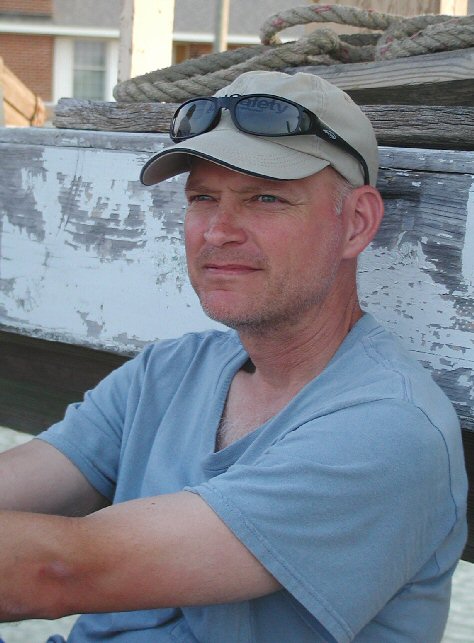 Richard
...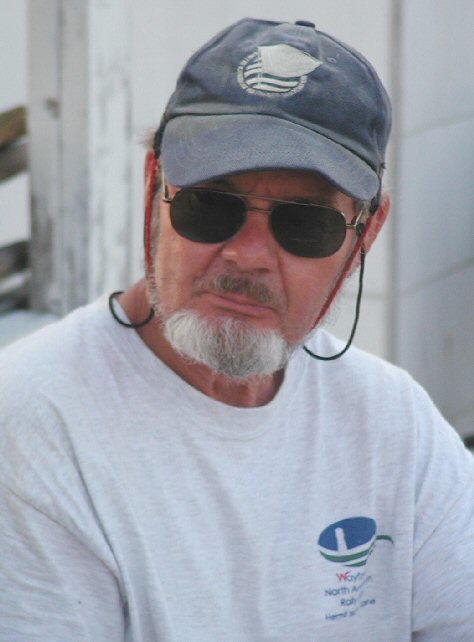 Dick
...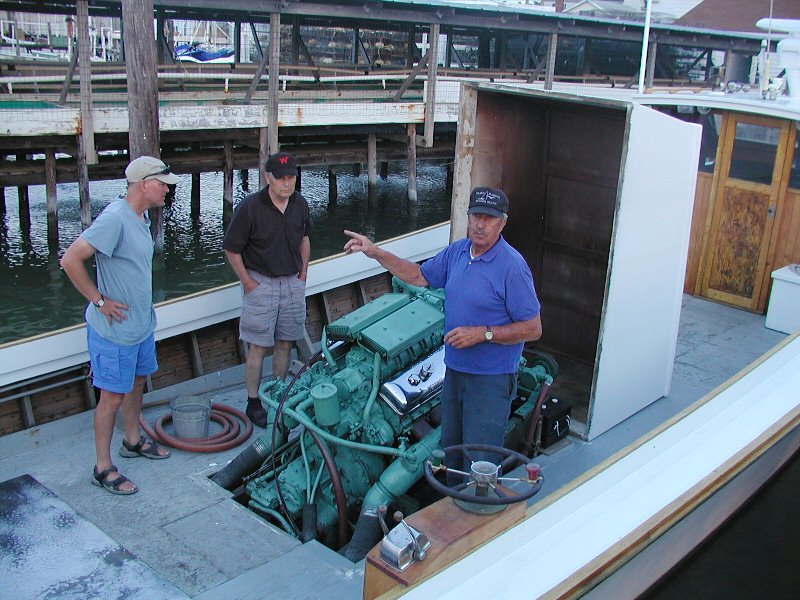 Milton gives Richard and Hans the "tour" of his souped-up crabber. (It was interesting watching these long boats doing their docking, especially those carrying tourists: They would approach their slip at good speed, and turn away from the slip which was barely wider than their hull. They would then reverse at startling speed into the slip before gunning the engine forward at the last second! The one I watched near us, never touched either side of the slip and stopped just inches from hitting the "wall". Pretty darn impressive!!! Word is that they have a docking competition at one point in the year, so I guess it's all practice!!)