Dick Harrington Takes the Wayfarers Cruising on Chesapeake Bay:
Crisfield - Smith Island - Tangier Island - Crisfield
Wednesday 1 June: Crisfield to Smith Island - 1
pics mostly by Uncle Al
...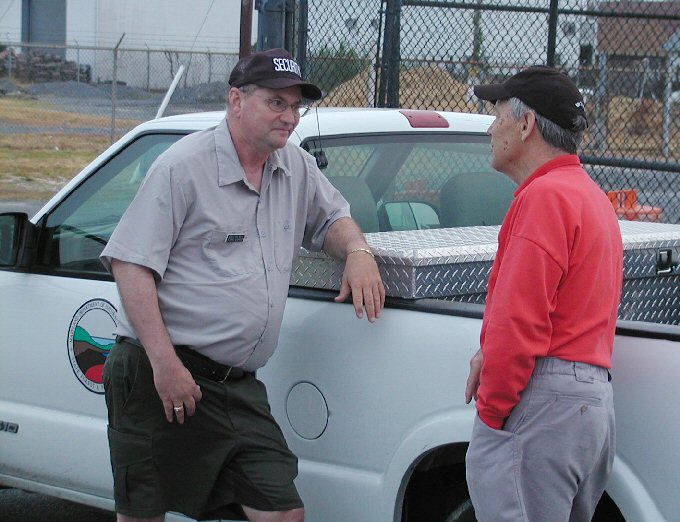 Just before 0600 hrs on Wednesday morning, Hans (r) and I were up and ready for coffee after a tolerably comfortable night on the floorboards. A source just a couple of blocks away was promptly suggested by our friendly night watchman.
...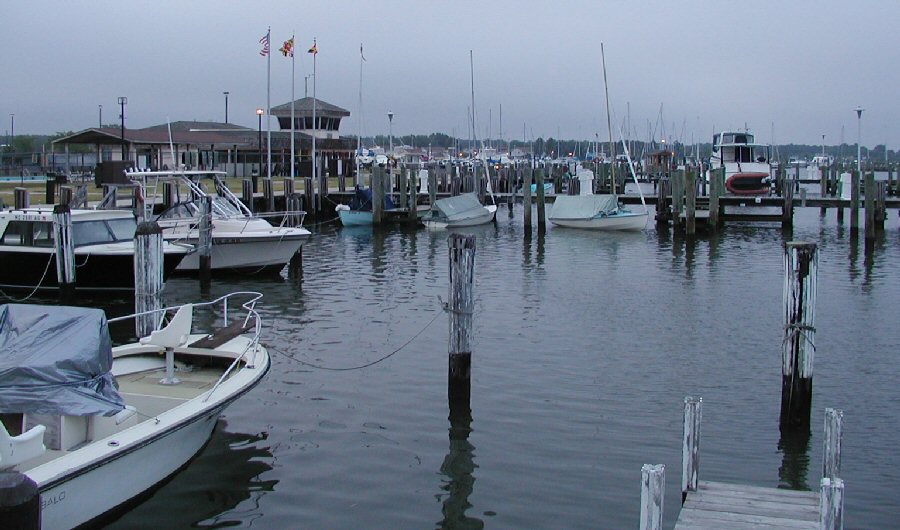 Not much else was doing in the marina at this hour, but by the time we got back from our coffee run ...
...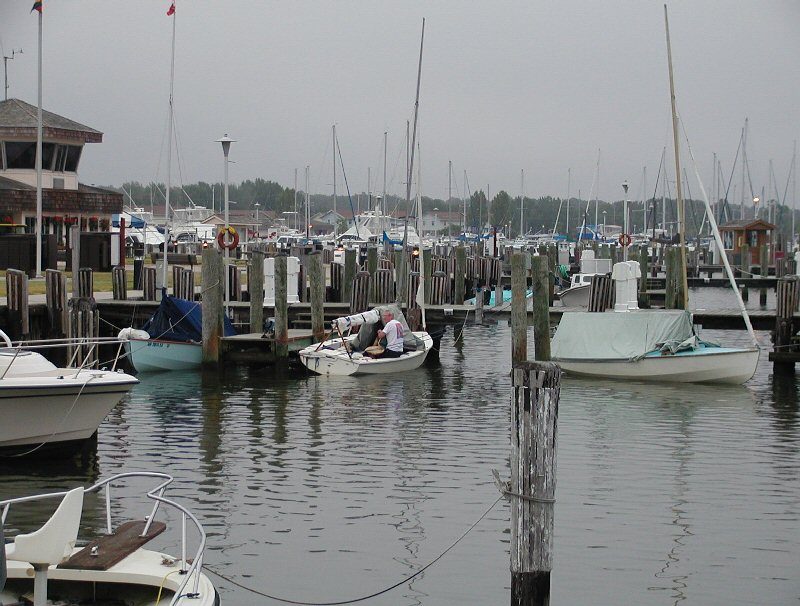 ... Tony and Mary were stirring.
...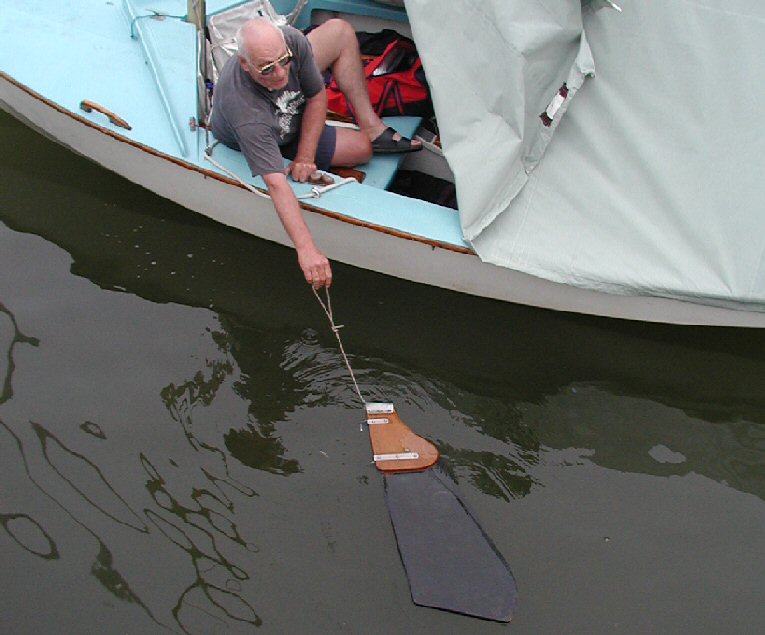 Oops! Dick had been right. It was not safe to leave the rudder attached while moored. As Al was rolling up the boom tent for the day, the rudder went floating past on the outgoing tide. Lucky that (a) I saw it, and (b) it hadn't floated off in the night!
...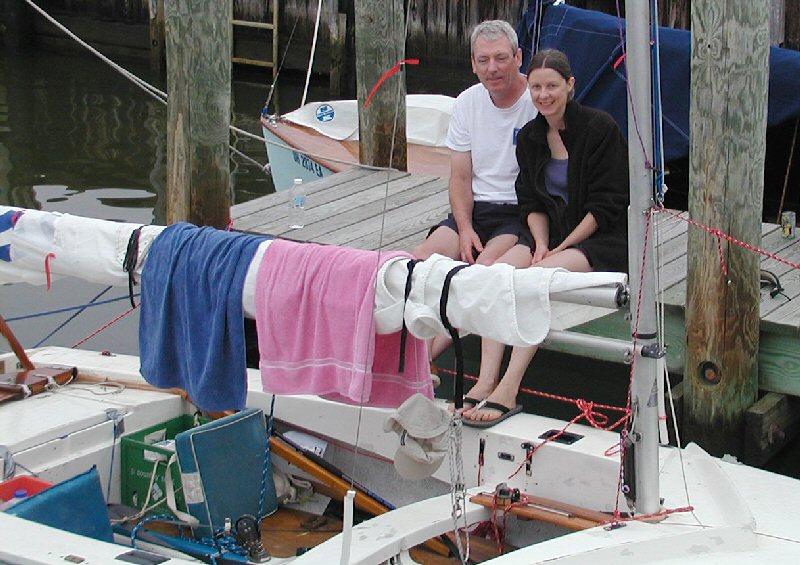 Tony and Mary ...
...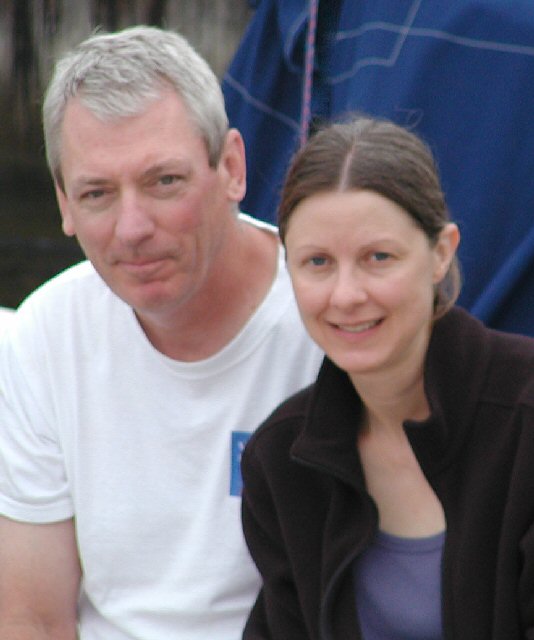 ... bright-eyed and ready for breakfast at ...
...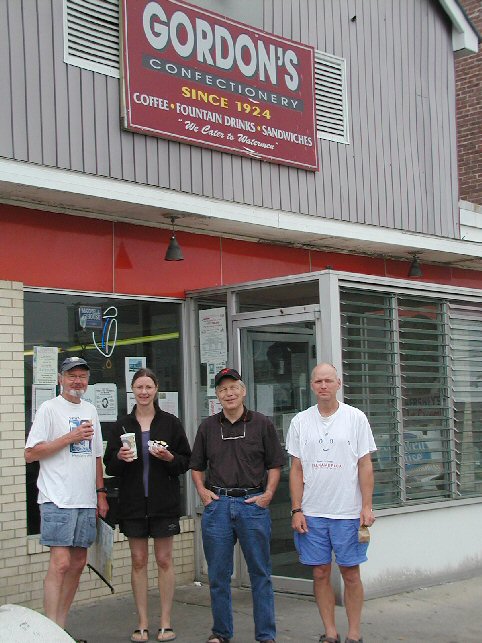 ... Gordon's, the local greasy spoon, where Hans and I had gotten our coffee earlier.
Breakfast survivors: (l to r) Dick, Mary, Hans, Richard.
...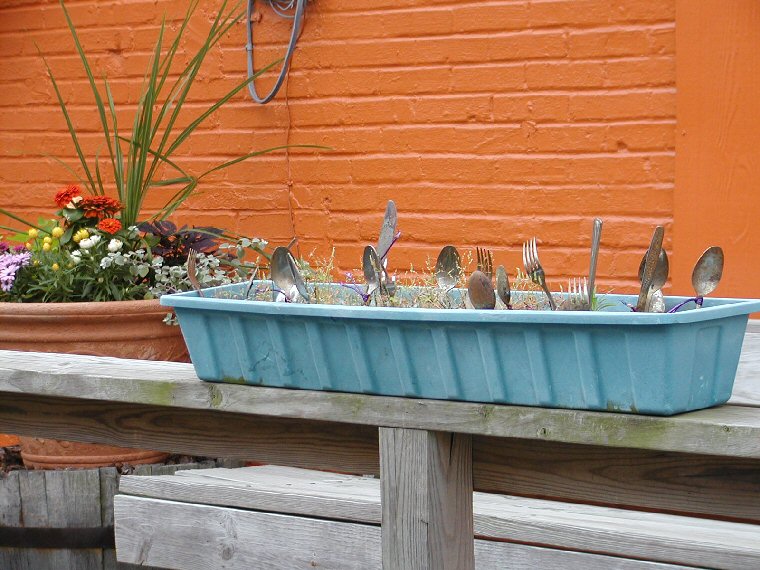 On the way back to the boats: a gardening approach that Uncle Al can relate to.
...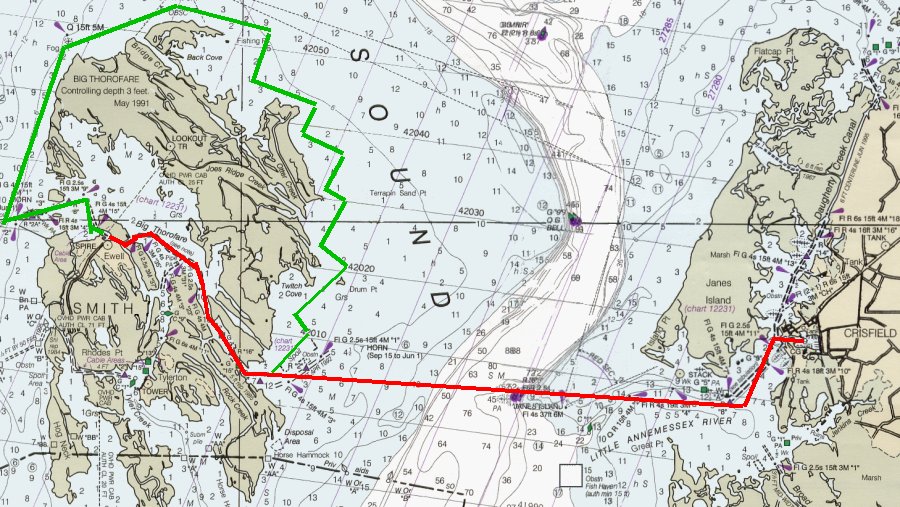 With what little wind there was, coming from a generally southerly direction, Smith Island was to be our day's destination - see red line. (The green line represents a foolish gamble taken later in the day as Uncle Al and Hans circumnavigated the north half of the island and barely made it back before dark.


...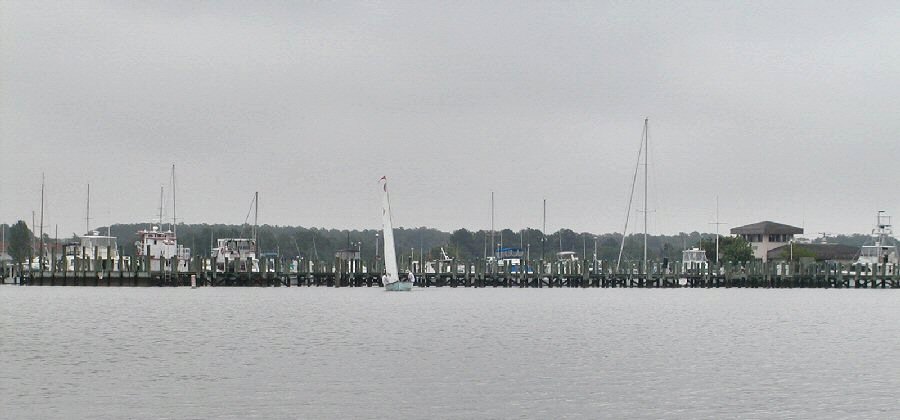 We departed Somers Cove about 1030 hrs in a light SW wind, looking fondly at ...
...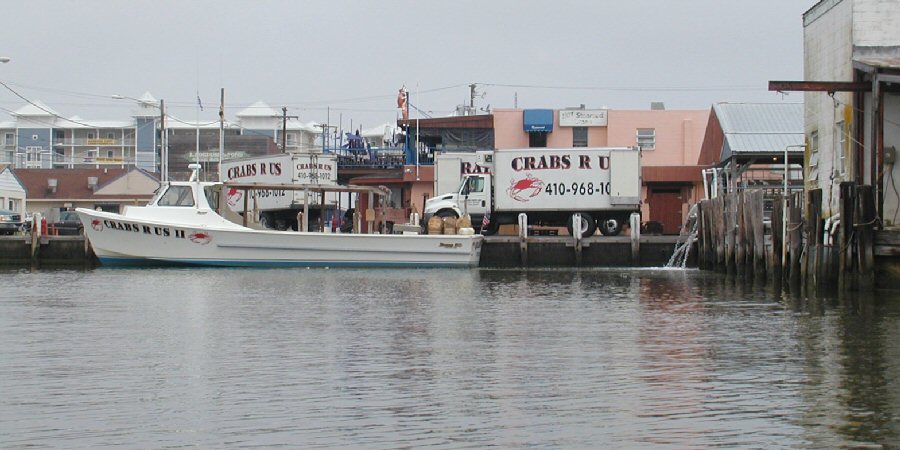 ... the scene of ...
...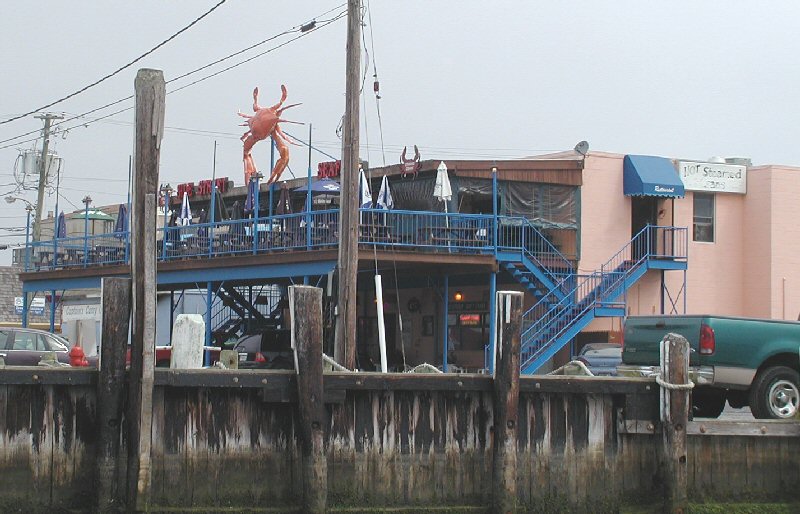 ... our previous night's crab feast. We had sat on the deck just by the top of the near stairs.
...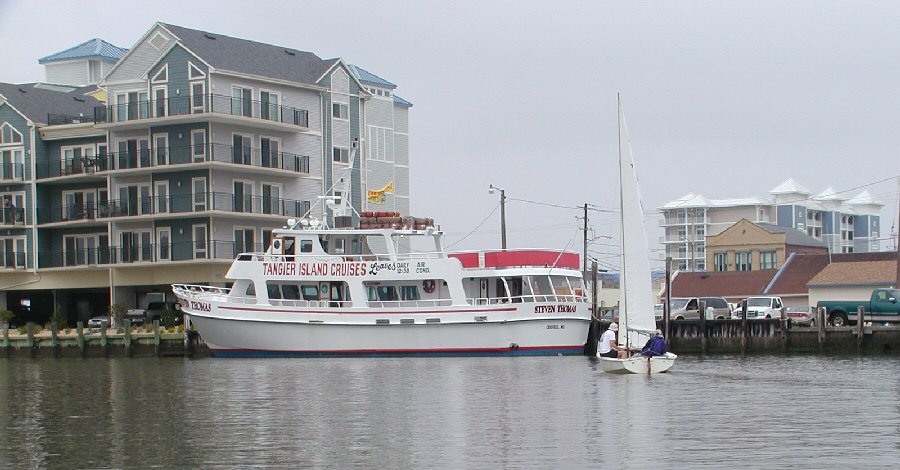 Condos are beginning to infest ...
...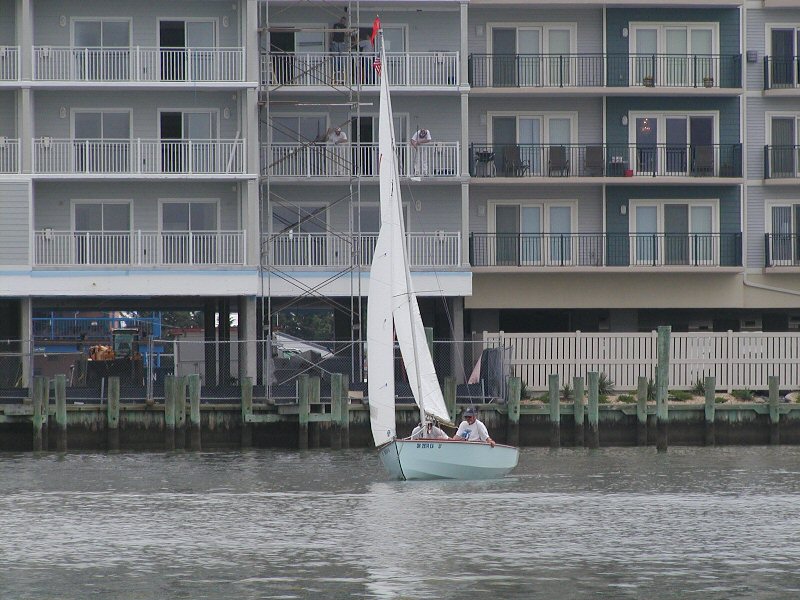 ... even here!
...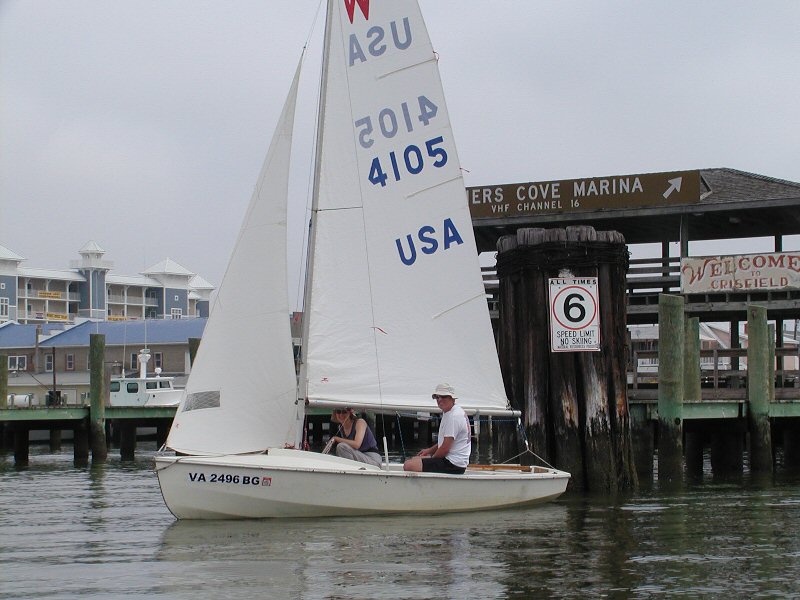 Tony and Mary ...
...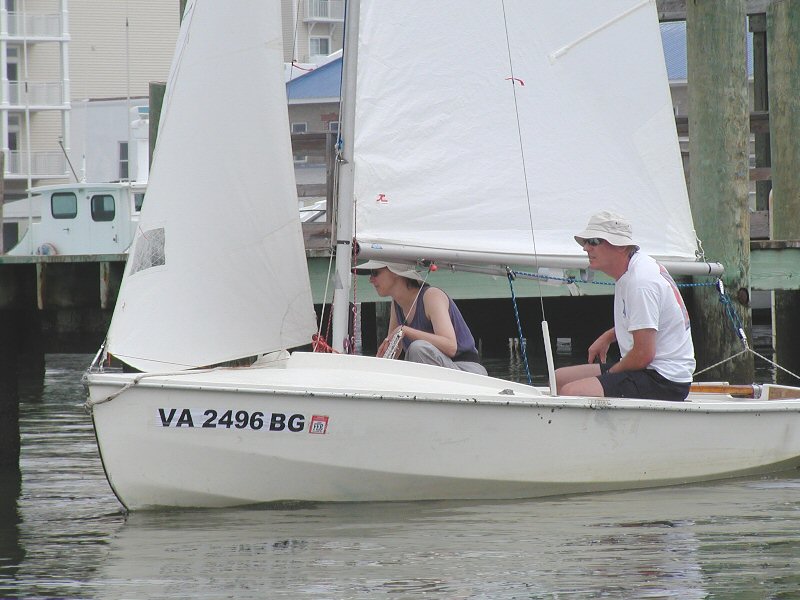 ... exit the Cove.
...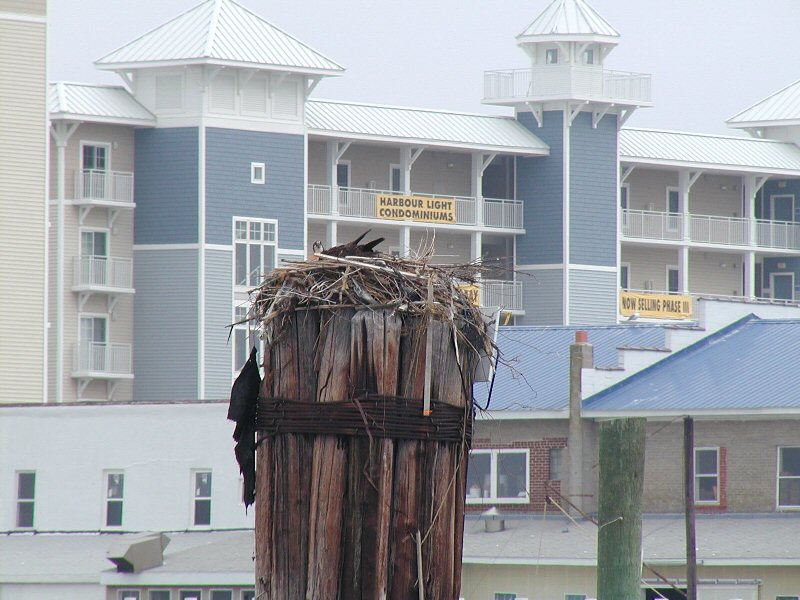 A single-family (Osprey) dwelling
...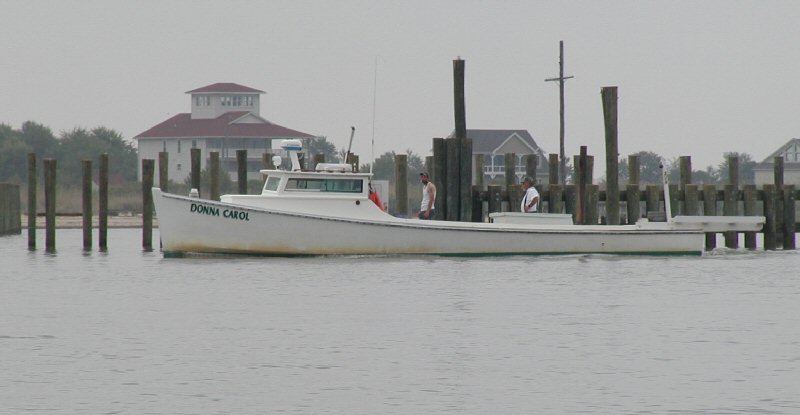 The crab boats were already ...
...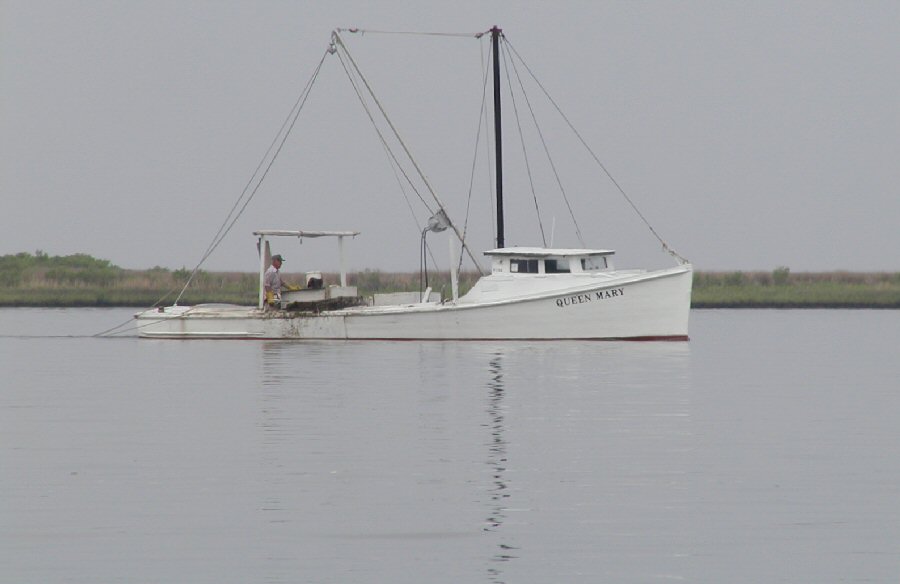 ... busy.
...


It was hot - 30C - and marginally misty as we ...
...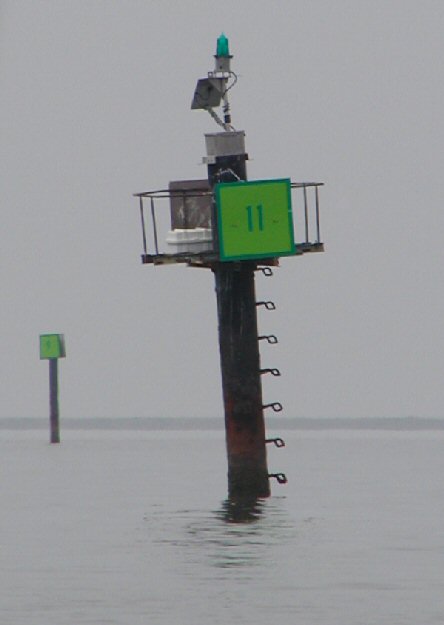 ... drifted past some of the harbour's channel markers.
...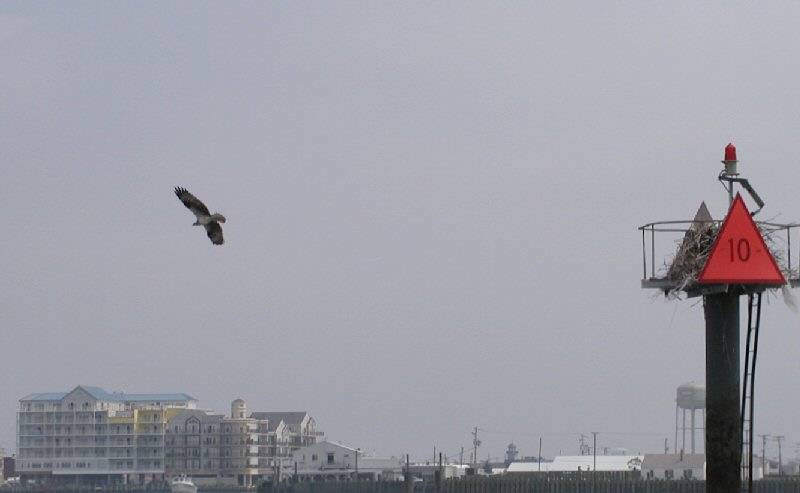 An osprey goes out for lunch.
...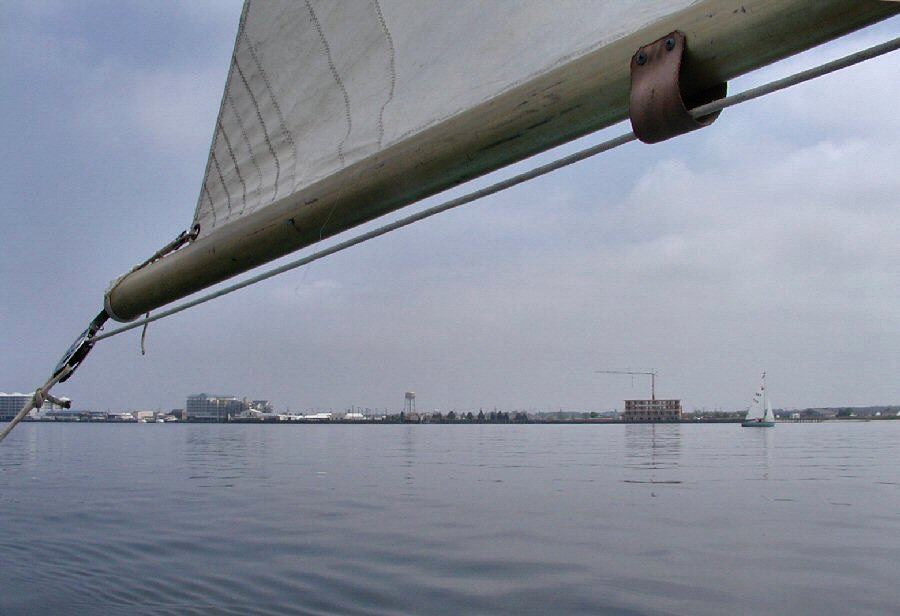 Would this be a day for Dick's oars? No such temptations aboard the other two Wayfarers!
...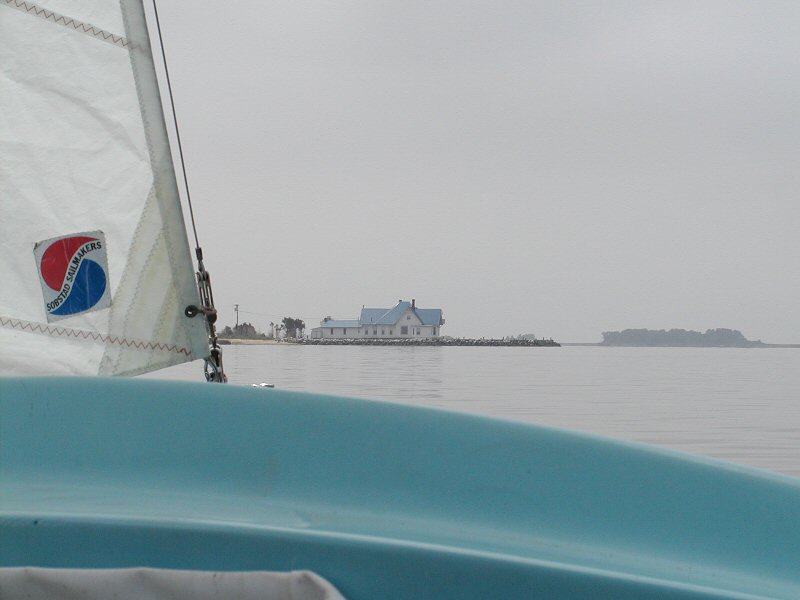 Just a nice, patient dawdle as we waited for wind while ...
...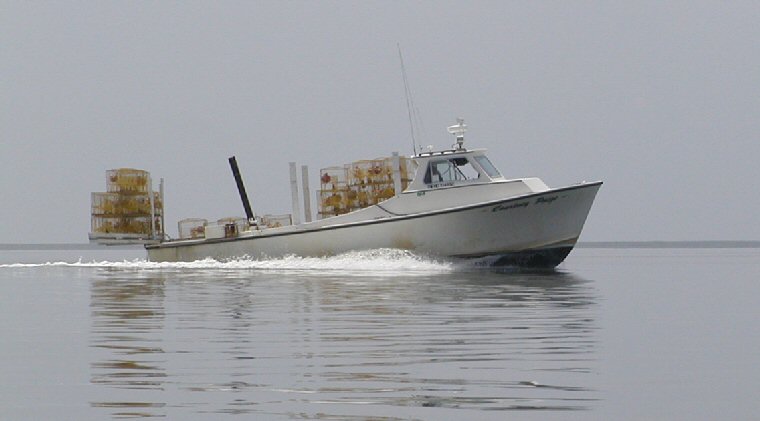 ... others sped off to work!