Dick Harrington Takes the Wayfarers Cruising on Chesapeake Bay:
Crisfield - Smith Island - Tangier Island - Crisfield
Sat 27 May - Tues 30 May: Getting to Crisfield via Tony's and Mary's - 1
pics mostly by Uncle Al
...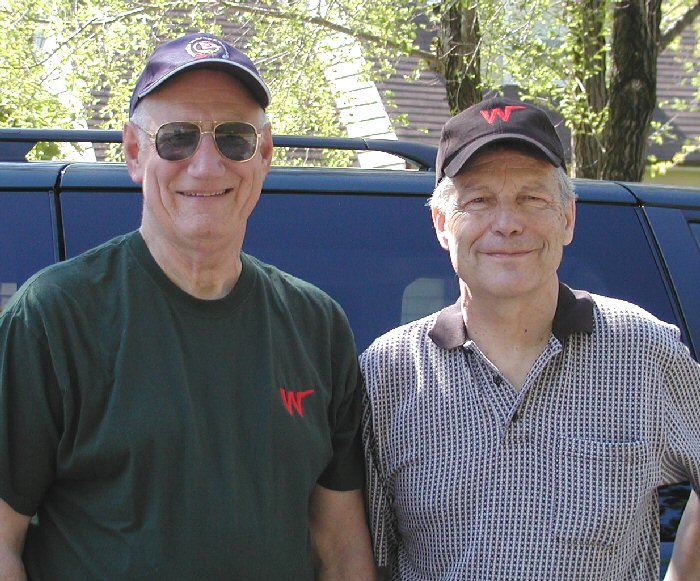 Hans Gottschling (r) arrives with his van at 0930 (half an hour early! how's that for keen??!!)
to pick up Uncle Al at his Oakville home.
...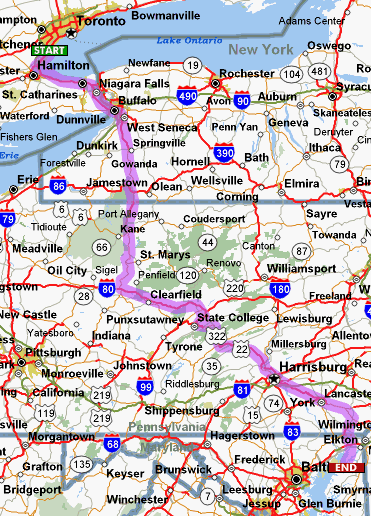 For this trip down to the Chesapeake, we let MapQuest choose a scenic route that avoided tolls. The drive was lovely and quite speedy, allowing us to reach Harrisburg by evening, and leaving us only about two hours' drive to reach our first destination ...
...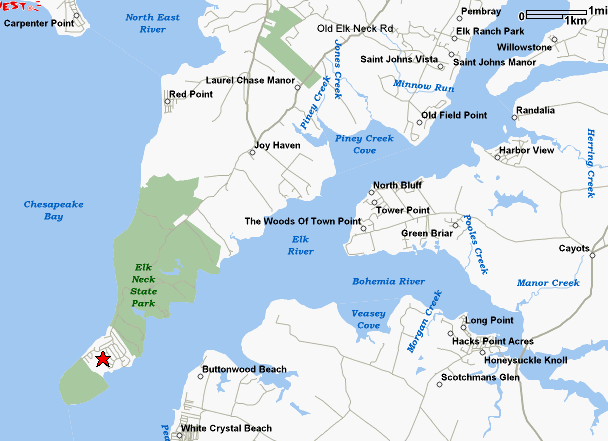 ... Tony Krauss and Mary's new home, right in the middle of Elk Neck State Park at the very head of Chesapeake Bay.
...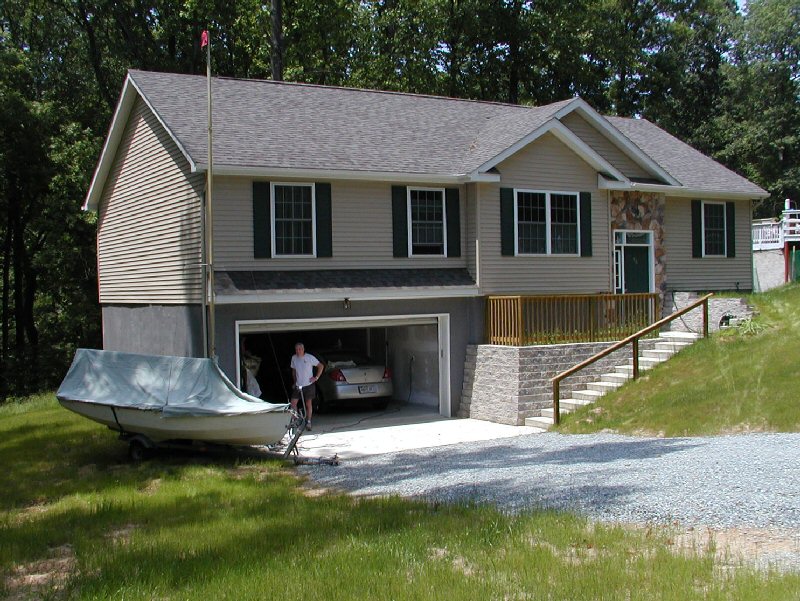 Awaiting us at Tony's was W2526, kindly being loaned to us for the week by Bill Harkins. After Tony had provided us with beers to combat the heat, we wasted no time fitting the boom tent which Hans had made for Uncle Al in 1978 but which had never been used. Of course ...


...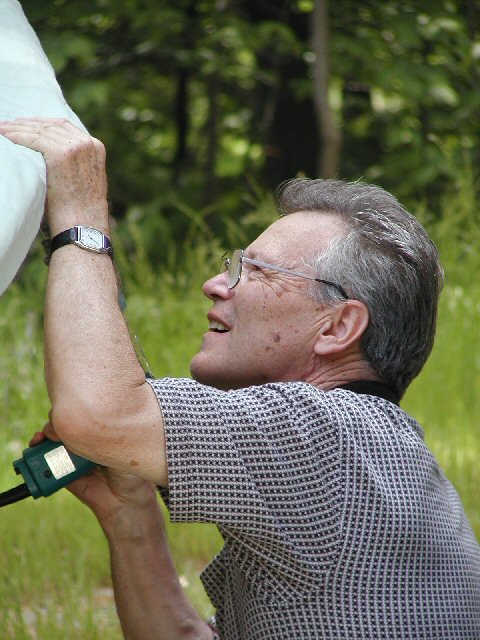 ,,, the master himself insisted on installing the snap buttons in just the right spots himself.
...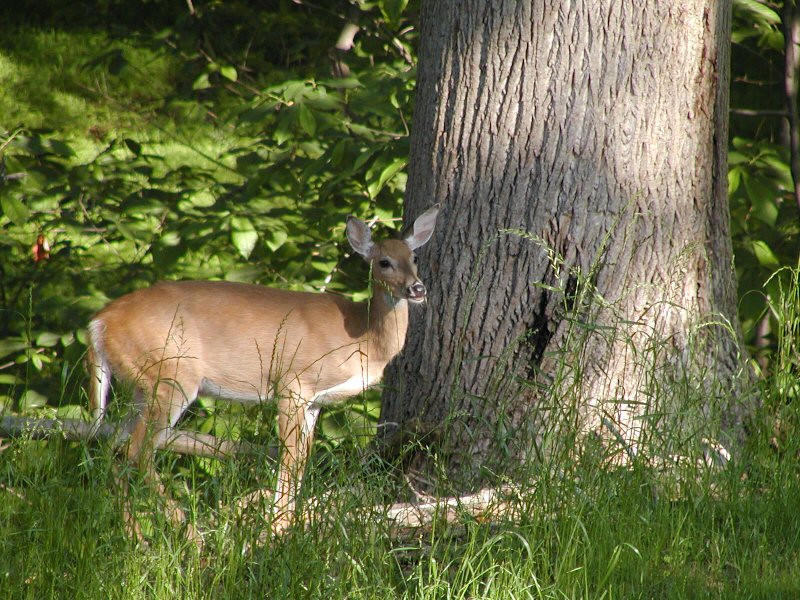 One of Tony's and Mary's more frequent guests in the Park.
...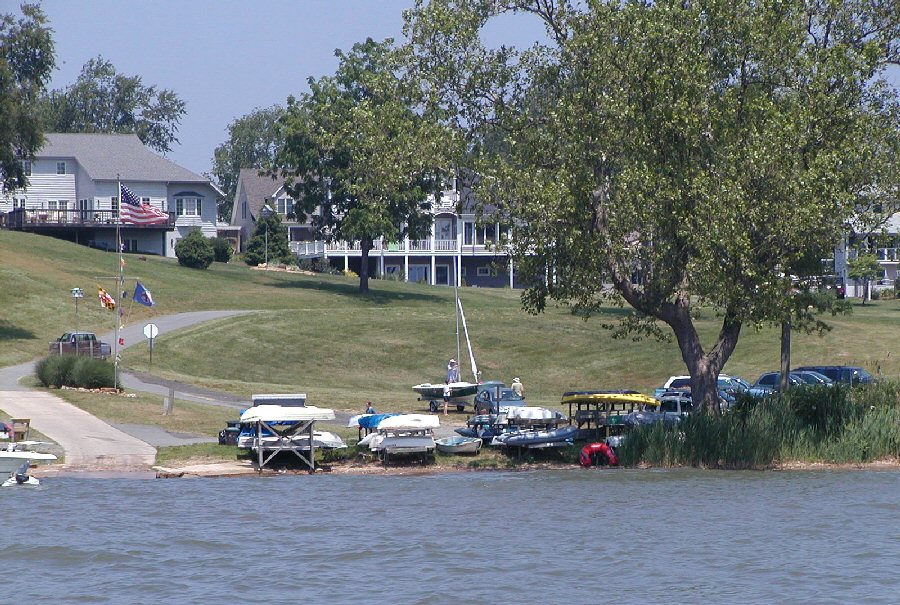 The small residential area in the Park includes this lovely launch area where on Monday, we launched W2526 and W10245 ...
...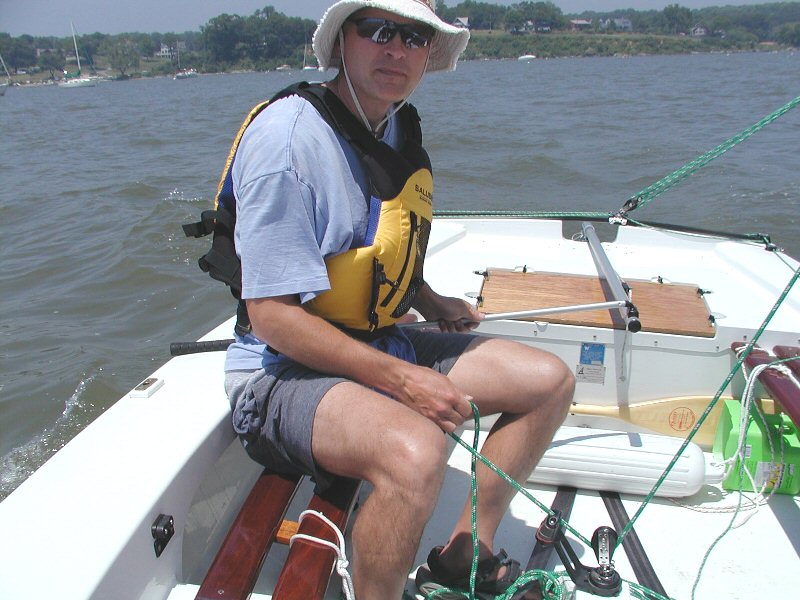 ... which had been trailed in from Harrisburg by new Wayfarer, Richard Watterson, who would cruise aboard Blue Mist with Dick Harrington, but wanted to use this weekend to get some advice about his Mark III from us veterans.
...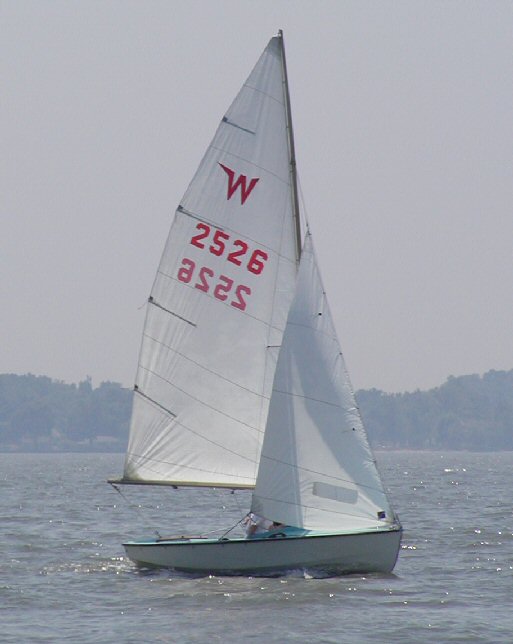 While Uncle Al was sailing with Richard, W2526 was getting warmed up by ...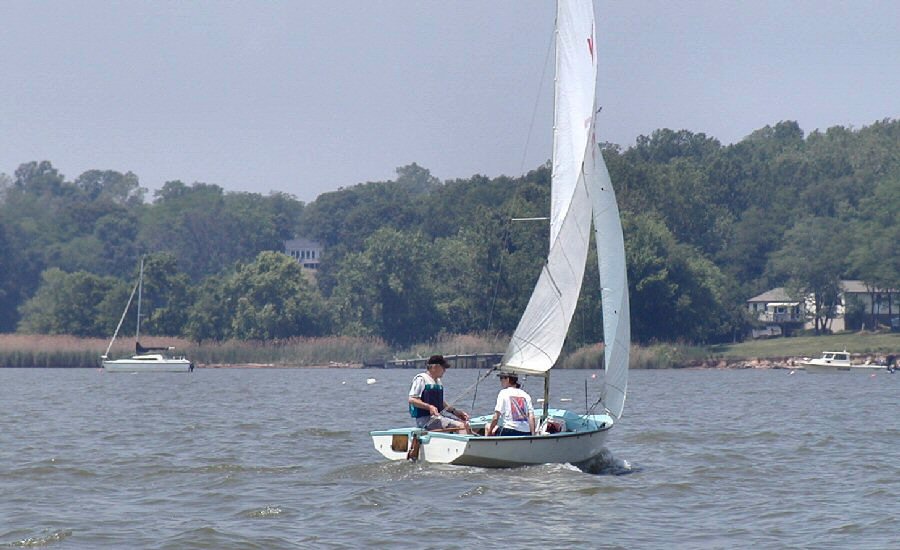 ... Hans and Mary. Tony, meanwhile, stayed ashore, treating a sore leg with cold beer.
...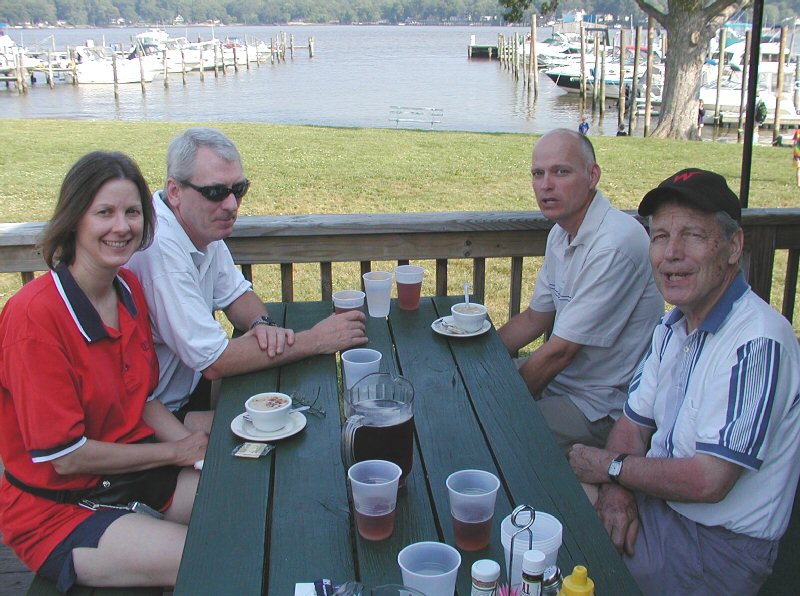 Monday evening, we treated our hosts, Mary and Tony (l) to supper at Welsh's Dockside in Elkton. Looks like Hans (r) has been enjoying his beer liberally, while Richard has the look I'm more used to seeing when I have the camera on a topless beach!
...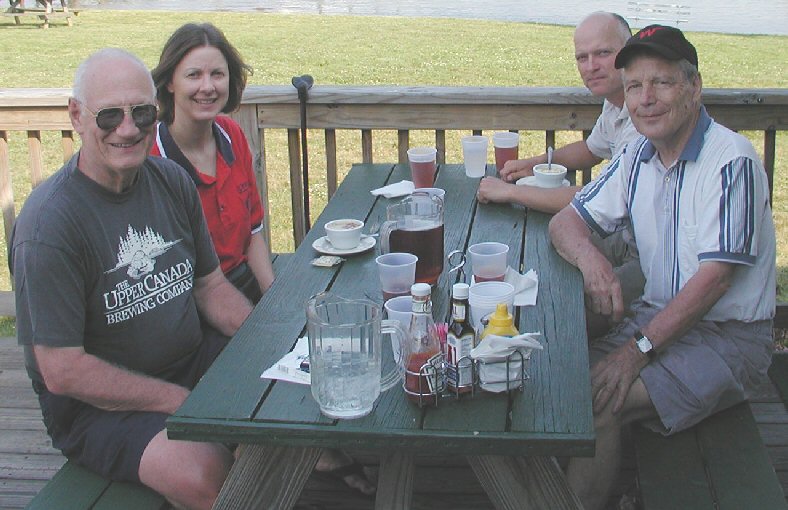 Just to show that Uncle Al was there, too! Richard looks a bit more like his usual self here.
...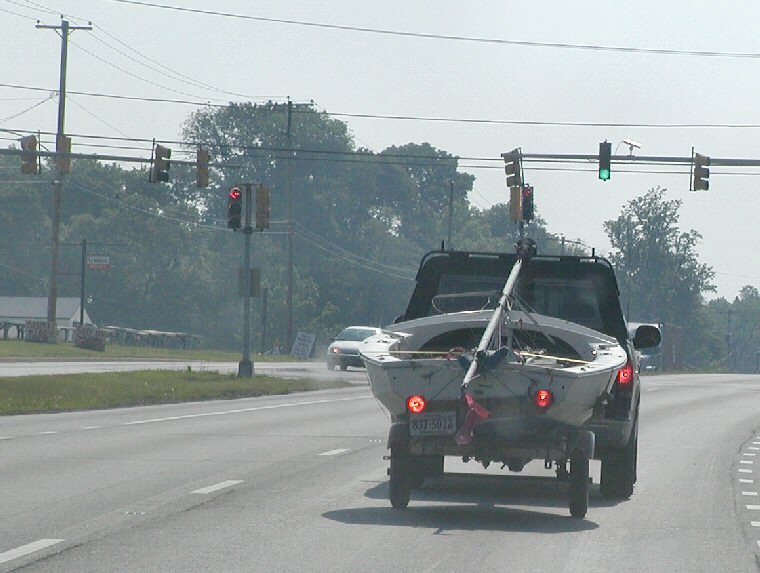 After a hearty breakfast at a local diner, the two-boat convoy set out ...
...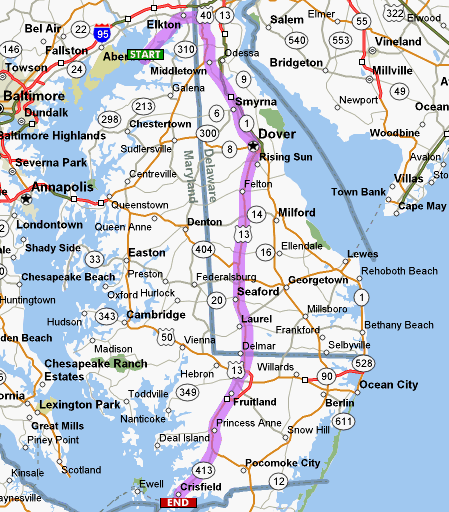 ... for Crisfield where we were to meet Dick just past noon.
...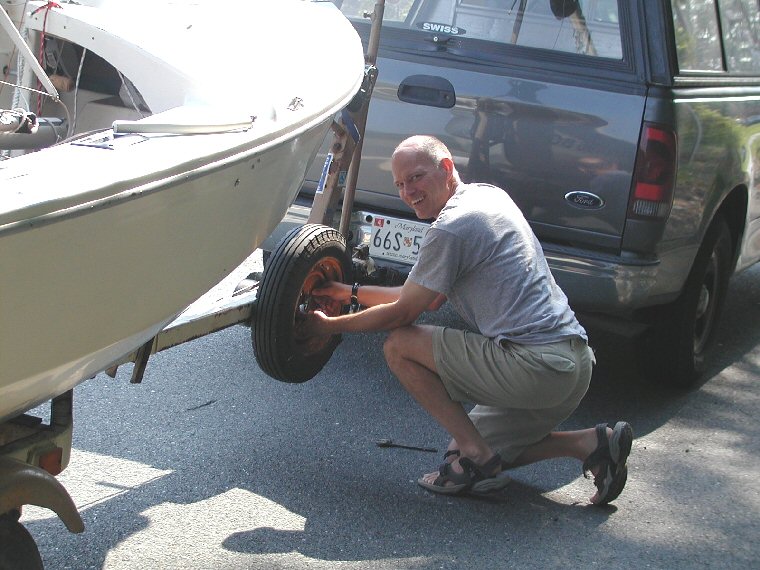 We weren't even out of Elkton when Tony's trailer tire ...
...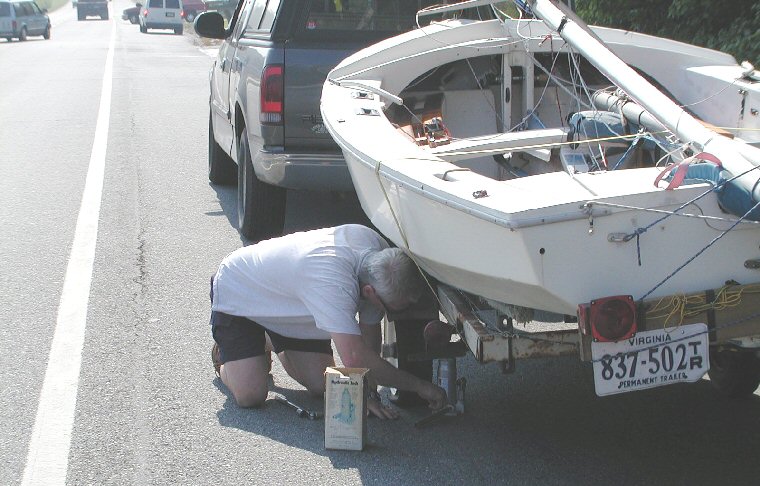 ... exploded. While Uncle Al used the opportunity to have a quick smoke by the side of the very busy road, Tony (above) and Richard did a very quick and proficient replacement job, and a mere three scenic hours later ...
...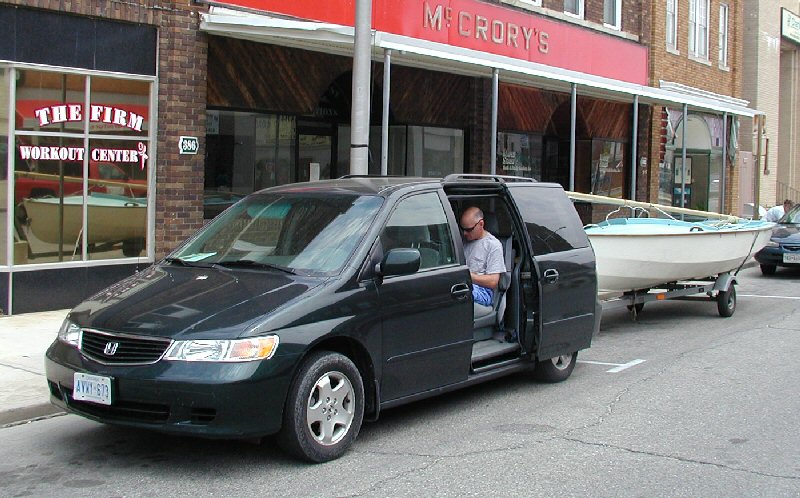 ... the Hans-mobile had reached Crisfield. Navigator Al did the impossible by getting us lost in a town as small as Crisfield. Richard came to the rescue with ...
...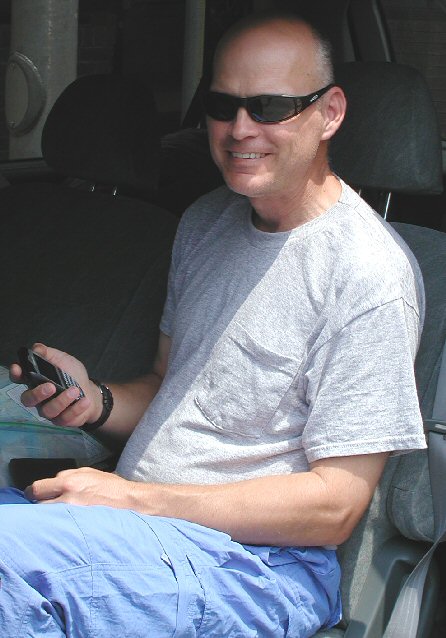 ... his Blackberry, and soon had us at ...
...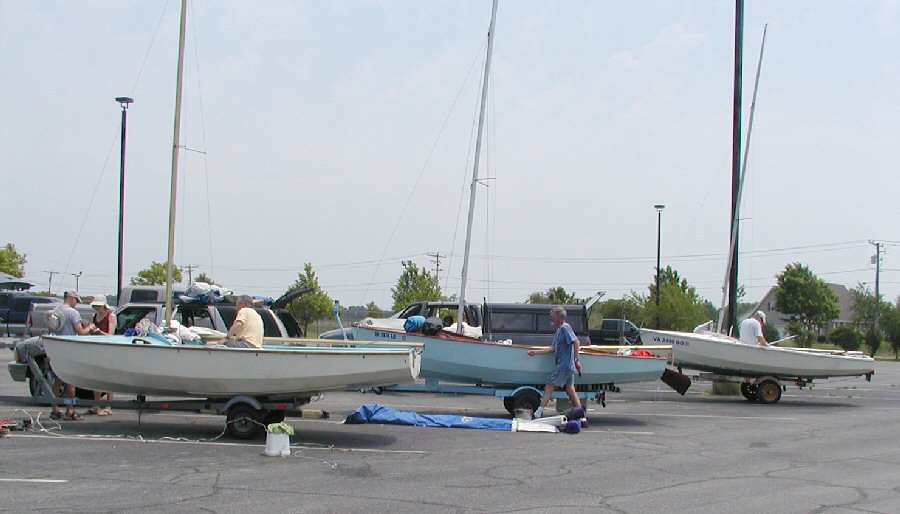 ... the spacious public launch area opposite Somer's Cove Marina where we would start our cruise to ...
...
... Smith and Tangier Islands (see red circle above).
...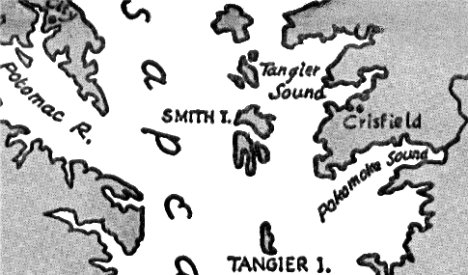 Depending on the wind direction, we would go Crisfield-Smith-Tangier-Crisfield or Crisfield-Tangier-Smith-Crisfield, whichever gave us the easiest first day's sail (i.e. no beat!)