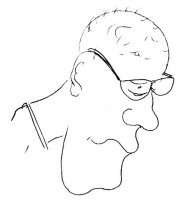 Uncle Al's Corner: Hi, gang! As CWA Class Coach, I get requests for W rigging information, for copies of the May 1990 Whiffle (in which Mike McNamara, the 1992 Wayfarer World champion, goes through everything you need to know to make your Wayfarer go fast), Rules-related stuff and so on. Therefore, I have decided to put such educational stuff on line.
There is now so much material that people have contributed, that I've decided to try to reorganize the W.I.T. by subject matter - as you will note below. I hope this makes it easier for you to find what you are looking for.
Please feel free to request any other stuff and I'll try to post it for you.