Bill Harkins' photos of the
2004 International Rally
----- Original Message -----
From:
William D. Harkins
To:
Al Schonborn
Sent:
Sunday, August 22, 2004 10:55 PM
Subject:
Wayfarer Killbear Rally
Hello Uncle Al,
... Here, and in the following e-mails are a few pictures from the Killbear Rally--we missed you! They are from our new digital camera that I'm still trying to master. I know you can deal with the odd sizes. I never got a roster from Dick so I'm not completely sure of the names. More to follow,
Bill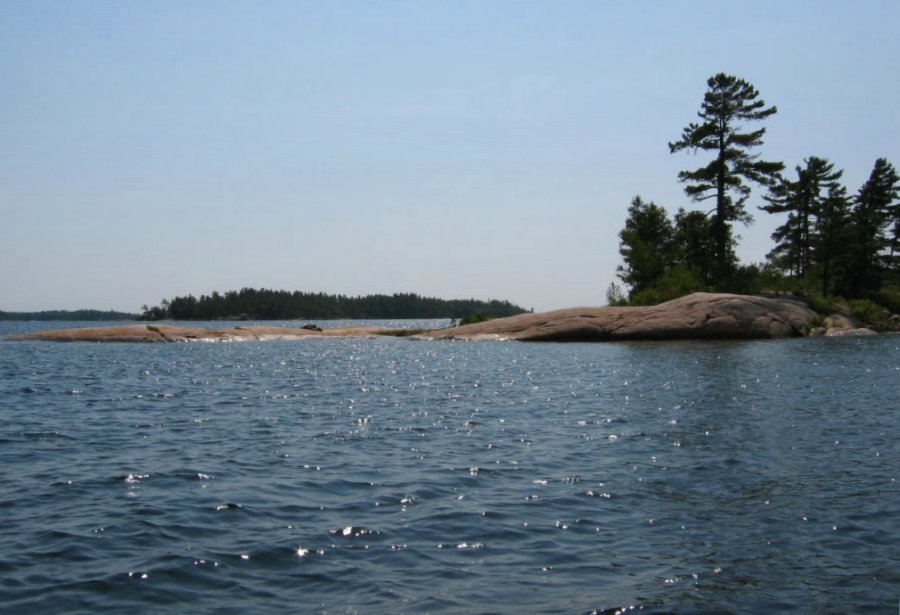 A typical island at Killbear Park
...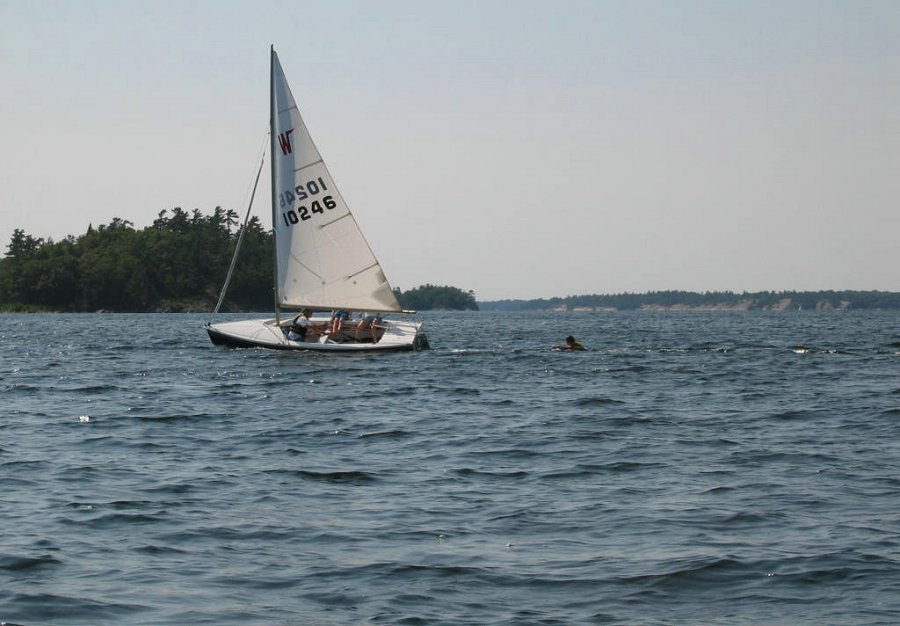 Lisa Nelson and her husband and son pulling their daughter, Crystal, on a boogie board. They were having a great time.
...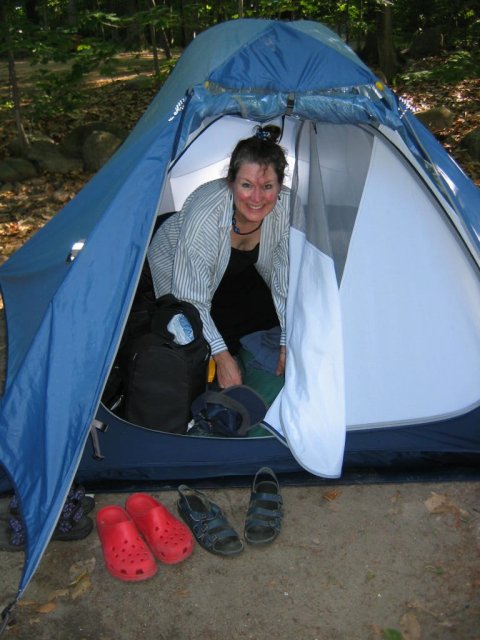 Margie Mckelvey getting ready for dinner.
...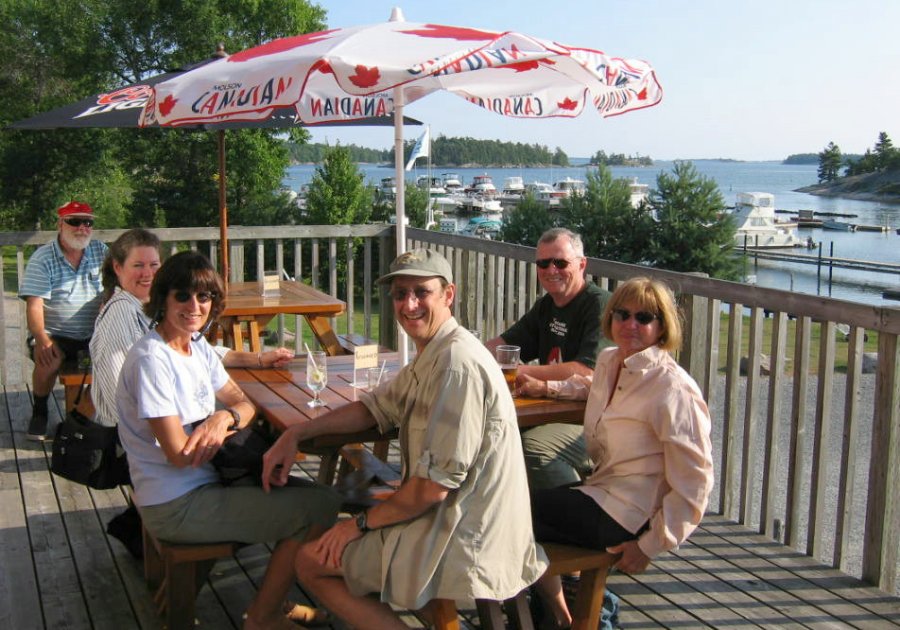 Nell and Tom Graefe, et les Girard, outside for a drink outside before dinner.
...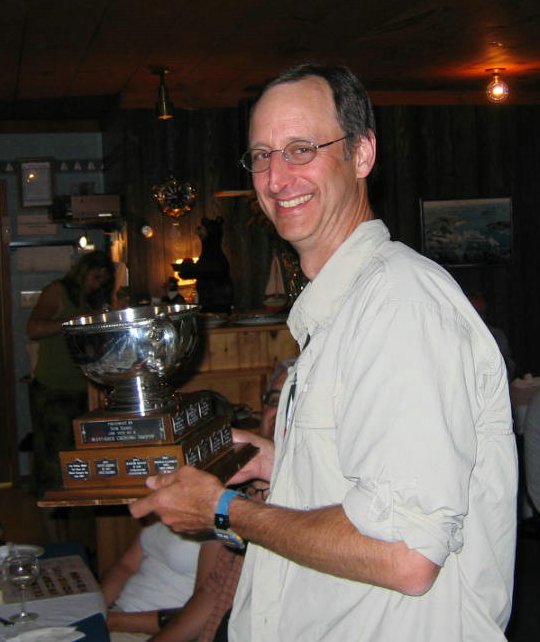 The Ted Davis Memorial Trophy for the best cruise log of 2003 was won by New England's Tom Graefe for his fine record of a week-long cruise on the coast of Maine with Dick Harrington in early September 2003. Neither last year's winner, Dick Harrington (Cleveland) nor Tom were able to attend the CWA's January 2004 AGM due to bad weather, and the Trophy was presented with due ceremony at the International Rally.
...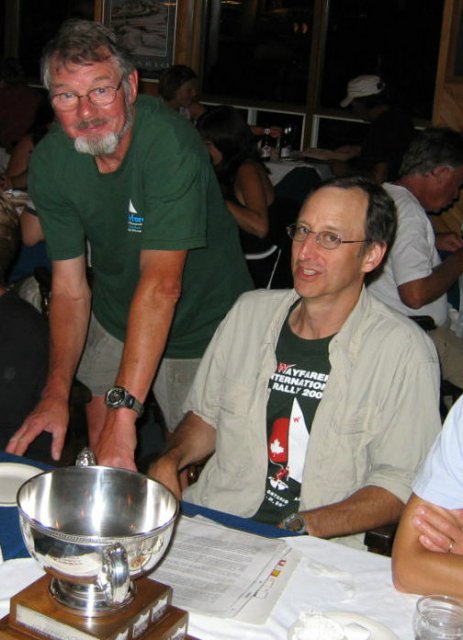 The 2002 Ted Davis Memorial Trophy winner, Dick Harrington (l) poses with this year's winner.
...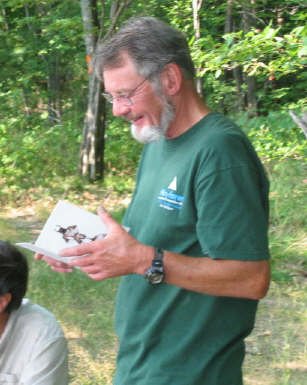 Happy Birthday, Dick Harrington!
...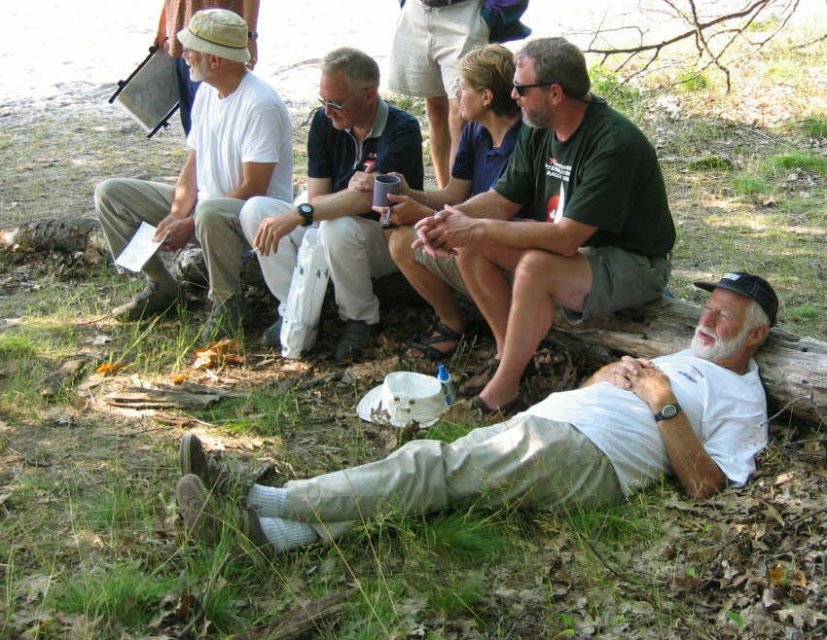 ... and now to the excitement of ...
...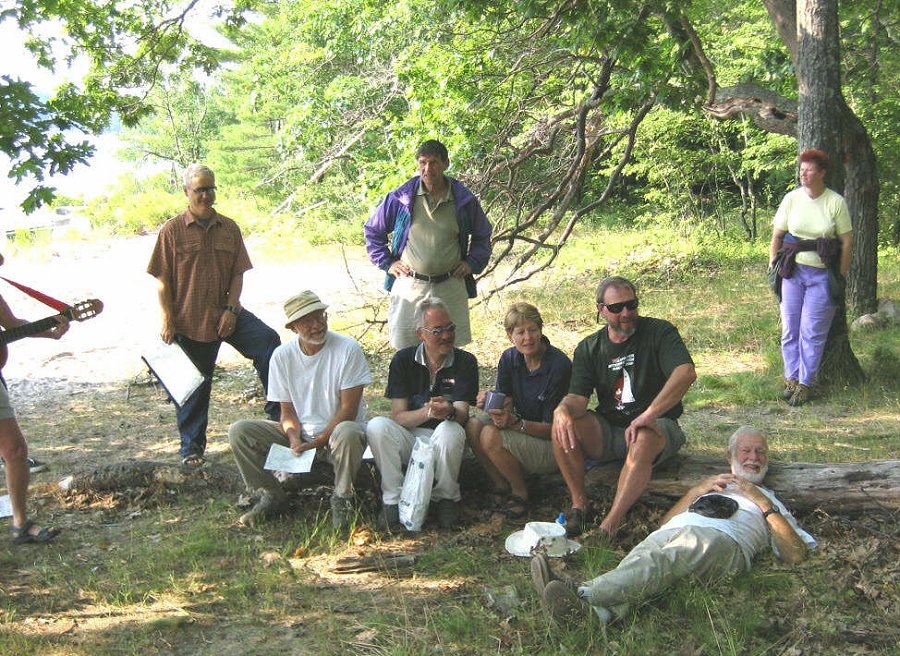 ... the one and only ...
...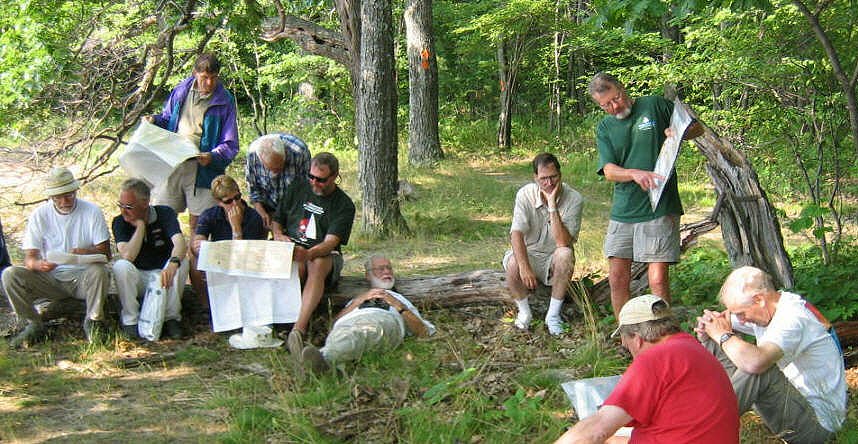 ... Skippers' Meeting.
...

Not everyone appears to have come through a night outdoors in the best of shape!
...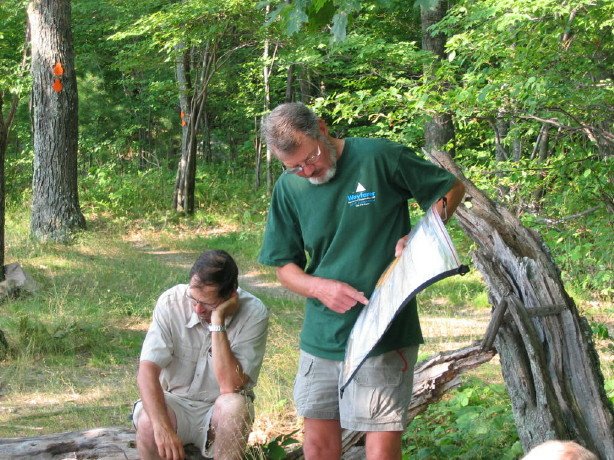 But Captain Bligh will show no mercy!
...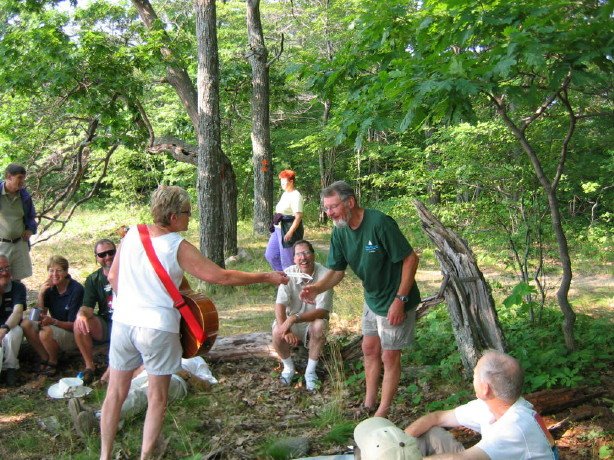 A list of grievances is presented to the Captain by Sue Parry. Well,,, actually... I gather it was sing along practice for those evening campfires, with song sheets courtesy of Sue.
...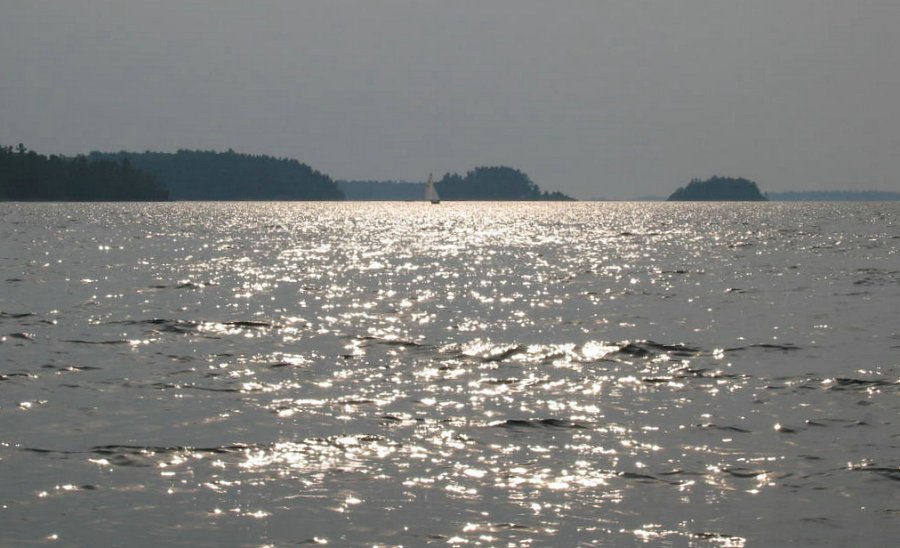 Tom Graefe and Nell returning from a day's sail...
...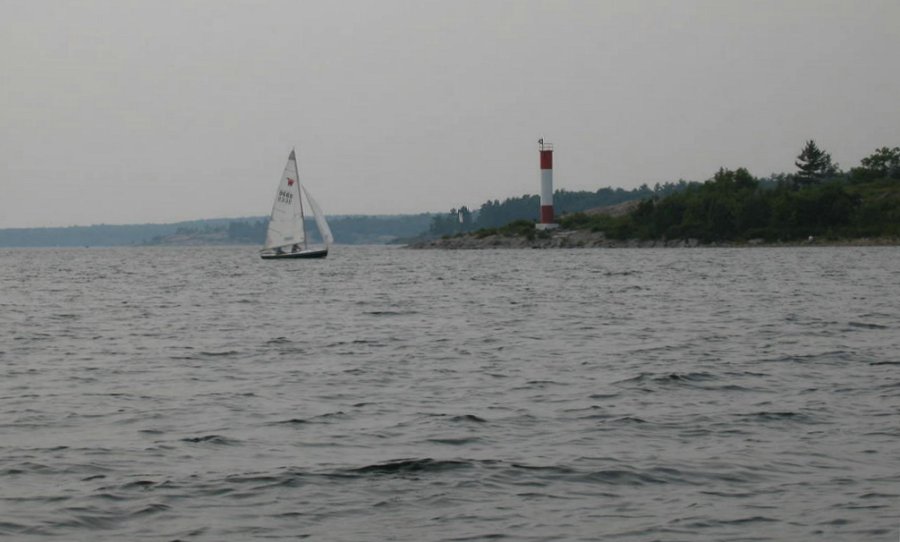 ... in light air.
...


The boat near the entrance to the Hole in the Wall is ...

...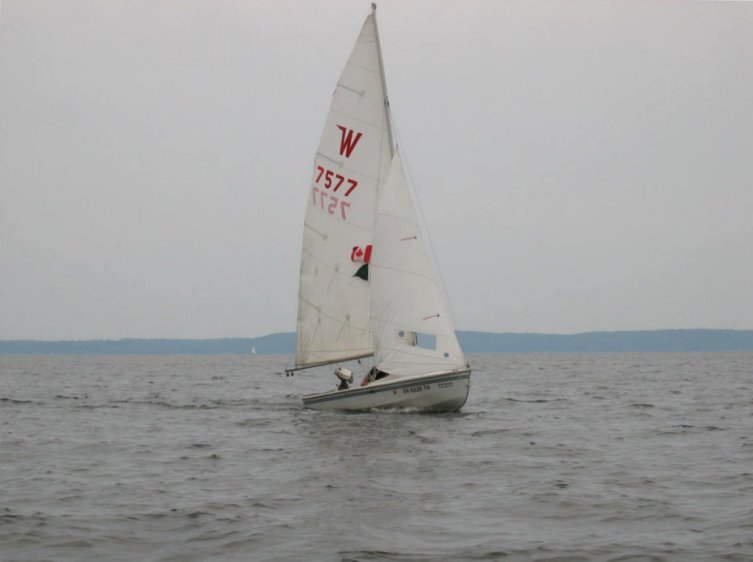 ... the one with the outboard hung on the stern of his boat ...
...

... Dennis Figley, I think ...
...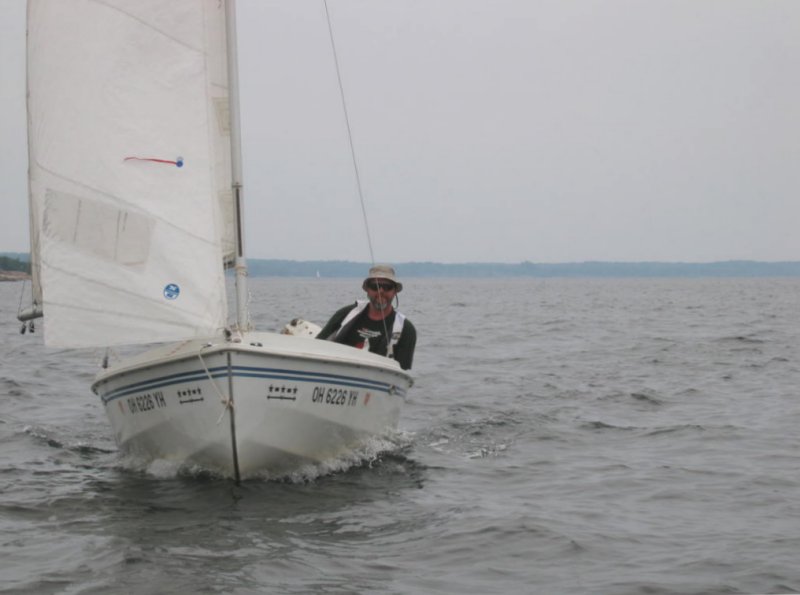 ... from Ohio.
...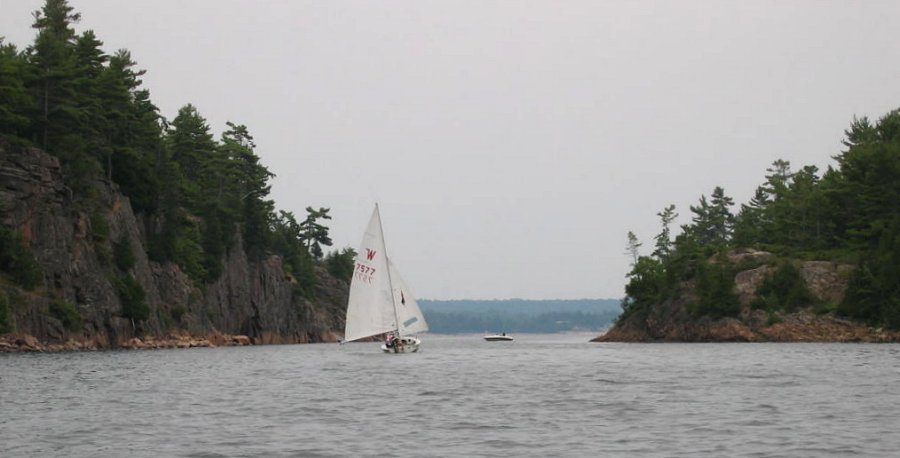 Entering the Hole in the Wall.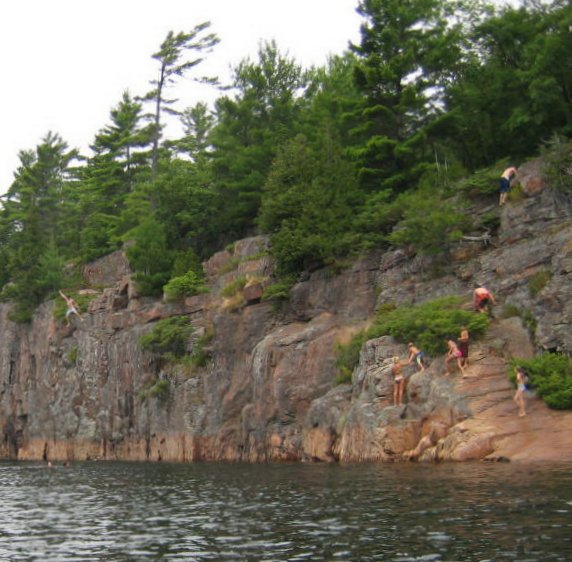 The old swimming hole (in the Wall): the crazy and brave kids jumping off the high rocks into the water.

...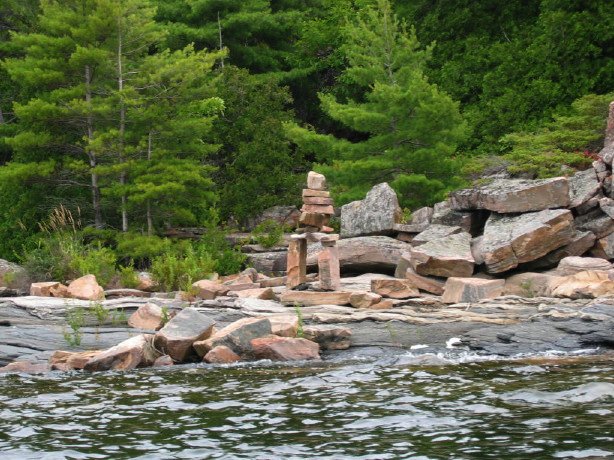 An inukshuk near the entrance.
...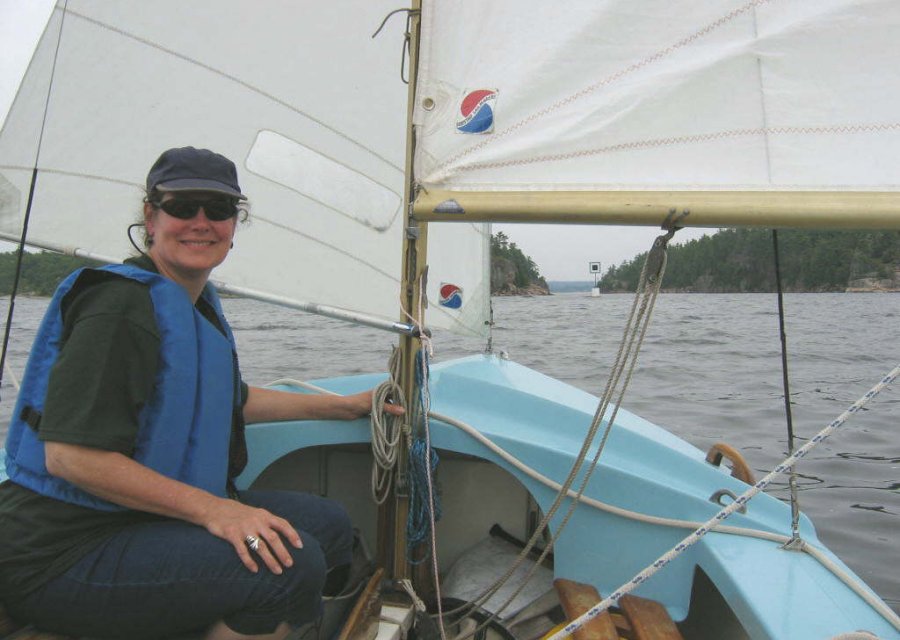 Bill's faithful crew ...
...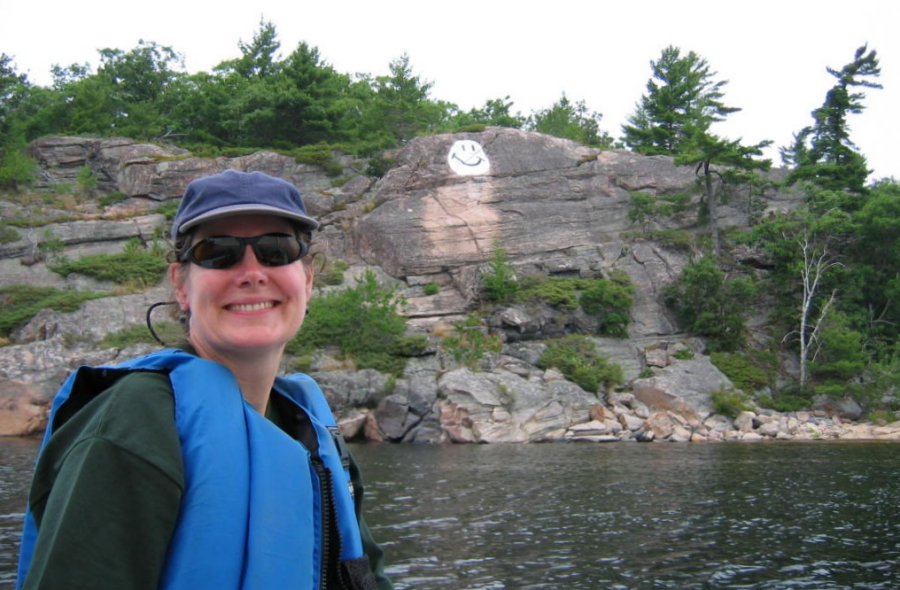 ... Margie, and the happy face at the Hole in the Wall,

...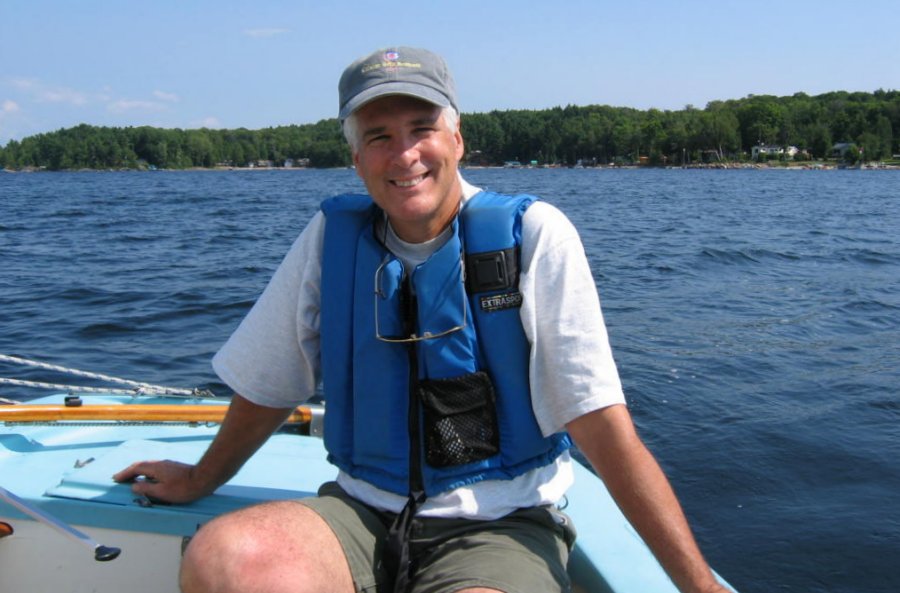 The skipper and photographer, Bill Harkins.
...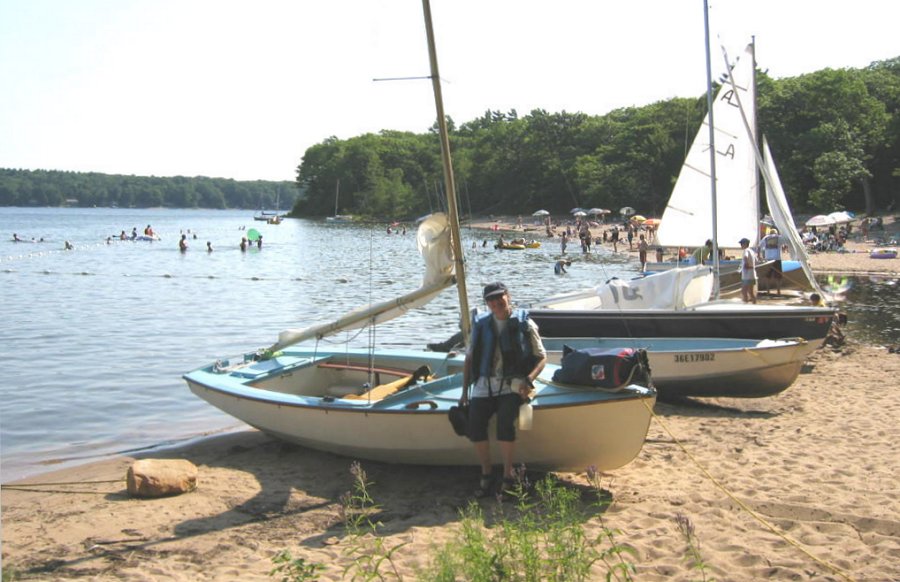 The beautiful beach on the north side of Lighthouse Point.
...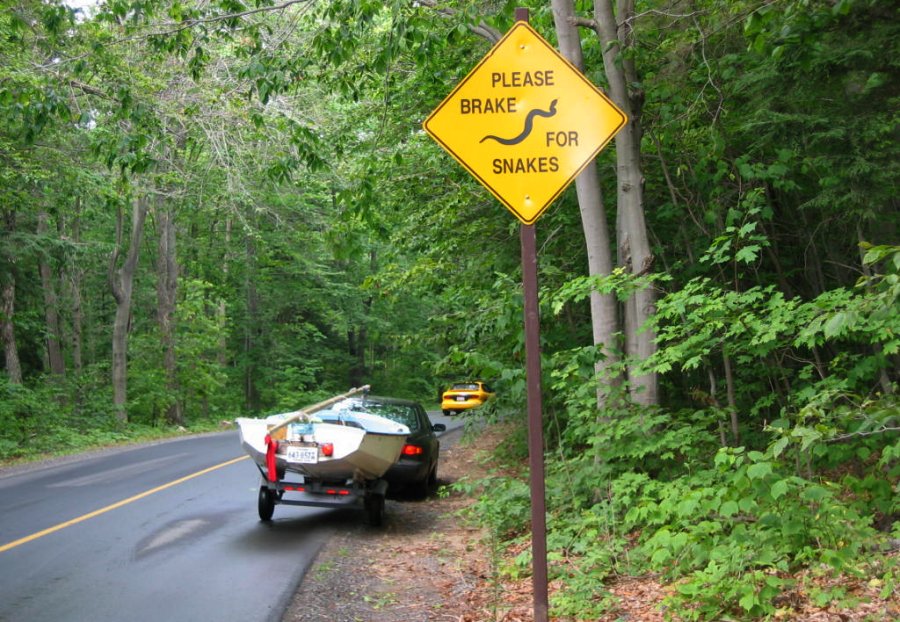 The wonderful sign along the road in Killbear Park, as we leave in the rain.
Dick's Post-Rally Log: letters and photos from the 2004 International Rally
the Rally leader's post-Rally assessment
Ron Baker's Rally report
an illustrated report from Kit Wallace
photos from Bill Harkins
nostalgia previous International Rallies