Lee Hughes and Wanderer visited by Marc and Al - 2
photos by Marc and Al
..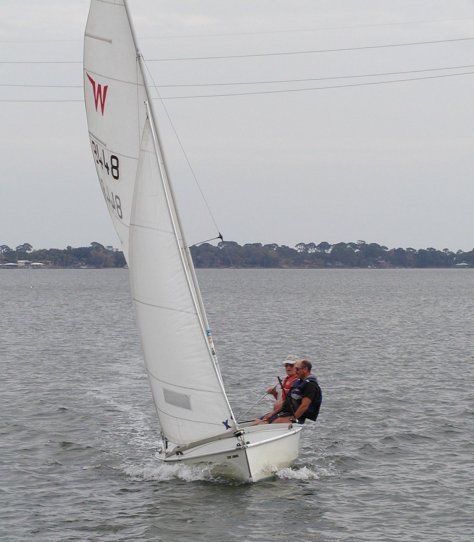 One more shot for good luck
..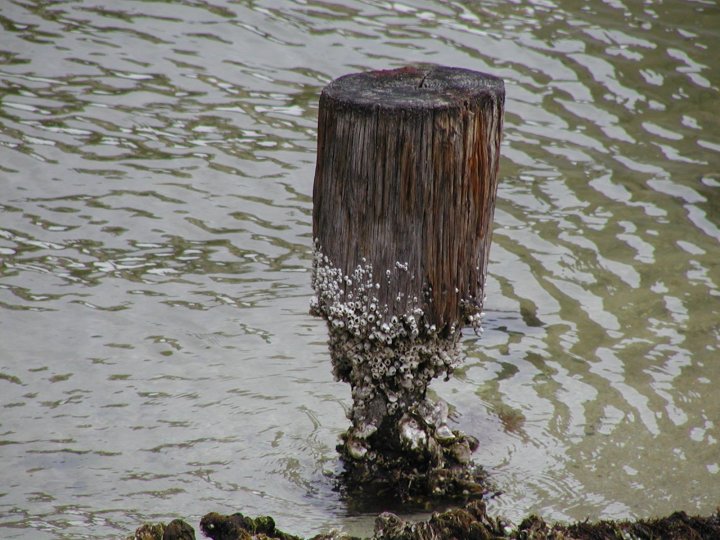 Not a good mooring post!!
..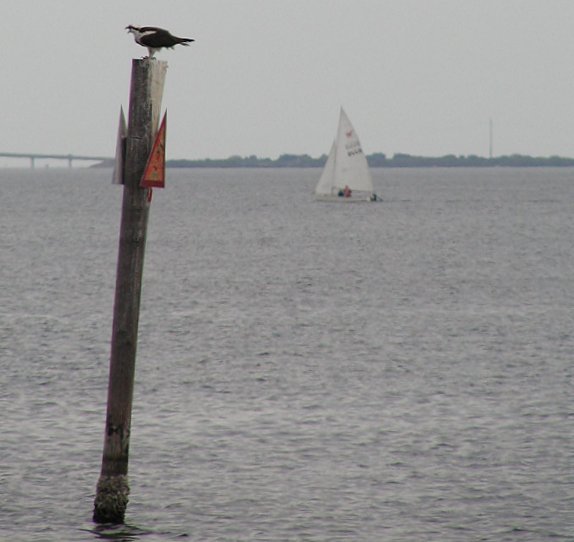 Marc Bennett, the wildlife photographer
..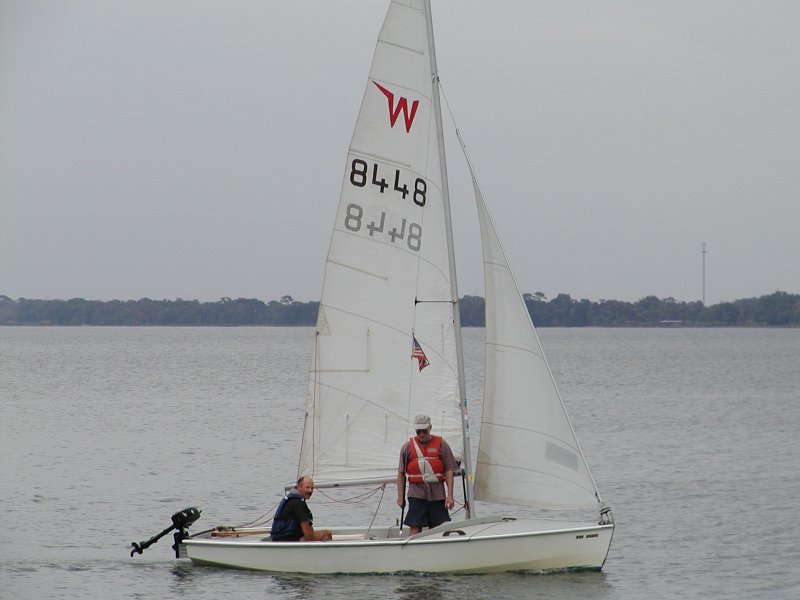 We sailed around a bit...
..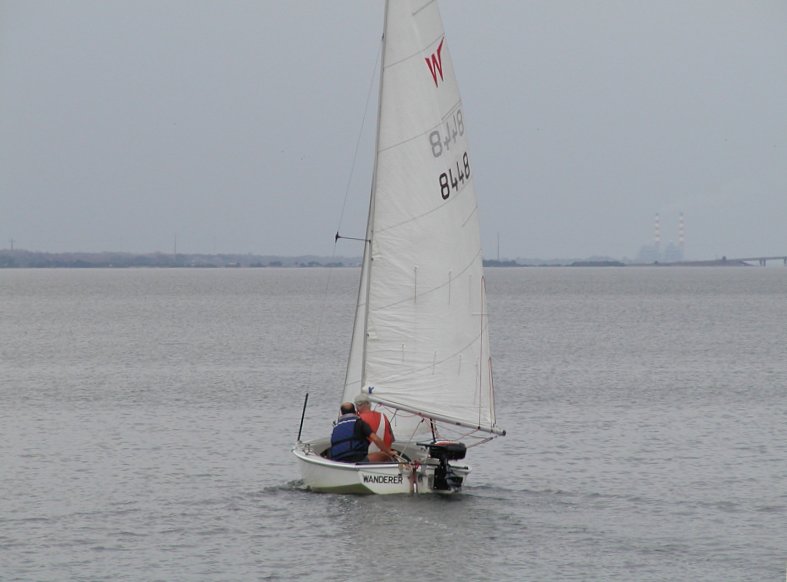 ... to give Marc some ...
..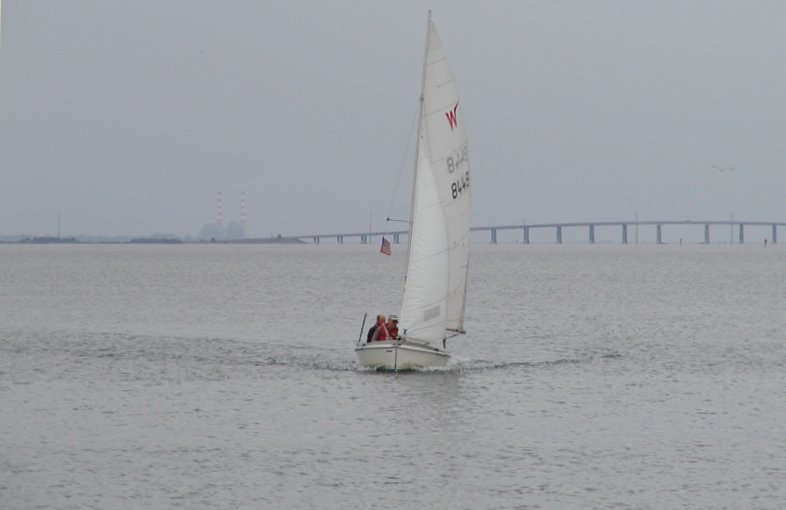 ... photo ops.
..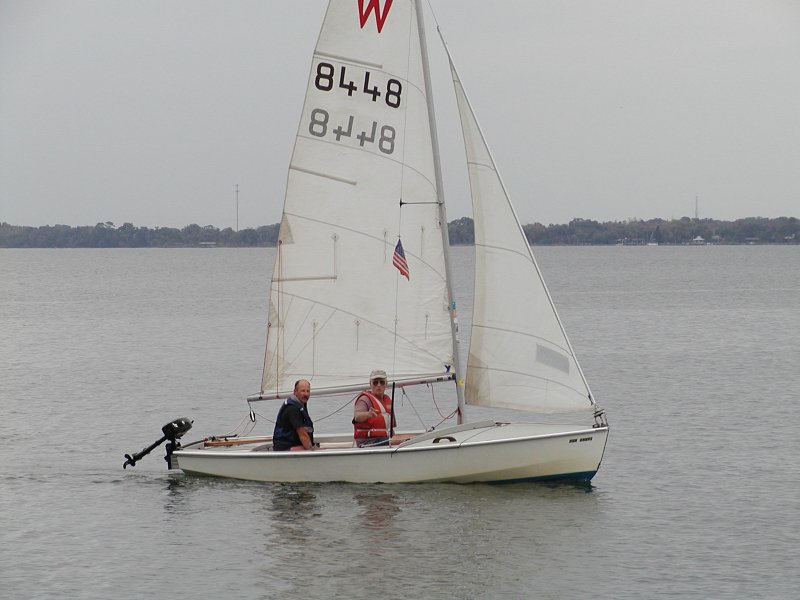 A couple of hours later, we returned - as had Marc after a forage around downtown Cocoa.
..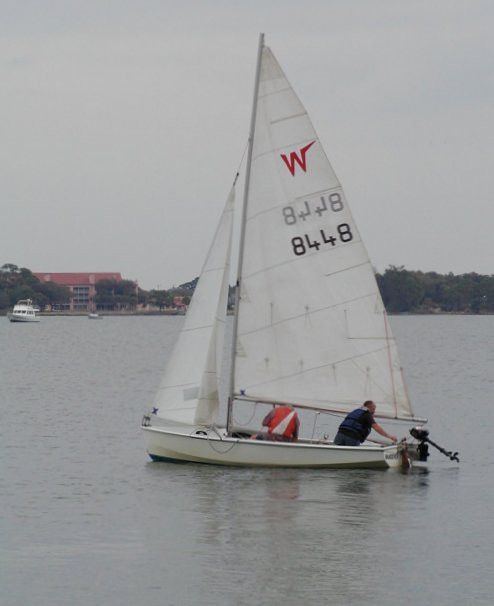 We didn't run aground until right near the dock where the wind had died.
..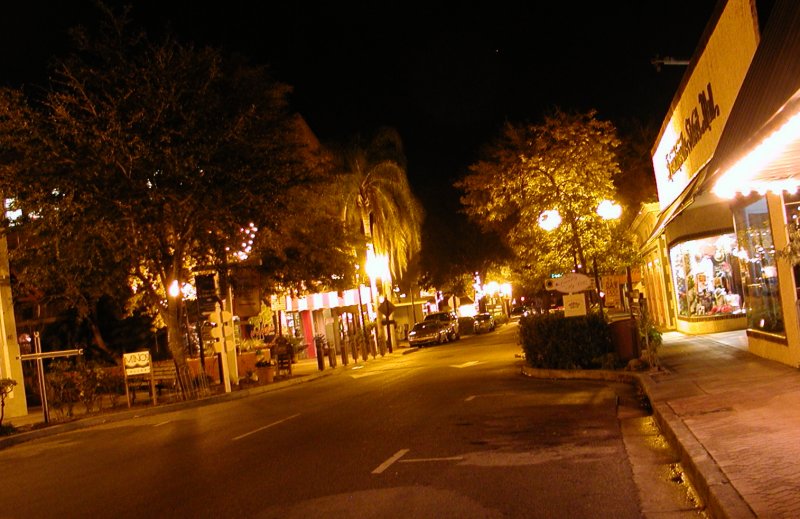 By 7 o'clock, it was already dark as we headed over for dinner at ...
..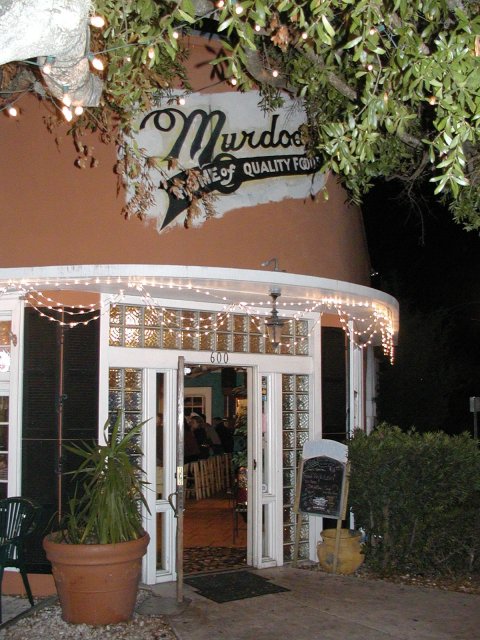 ... Murdock's which the tourist bureau had recommended.
..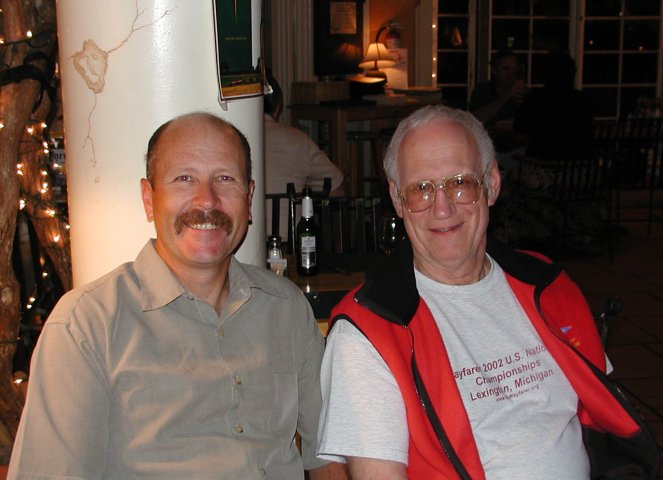 The food, beer and music were very good according to these two satisfied patrons. Lee also used this opportunity to present Uncle Al and Marc with a signed copy of the book he wrote about his earlier horseback ride from Calgary, Alberta to Mexico. As you can see from the title below, the man has a fine sense of humour. The book itself is great reading. It was first published in 1996 by Random House New Zealand Ltd. and has already been reprinted four times! Flash! Lee plans to do a book on his Key West to Eastport, Maine adventure in Wanderer as well.


..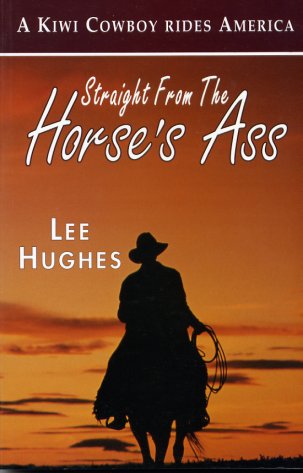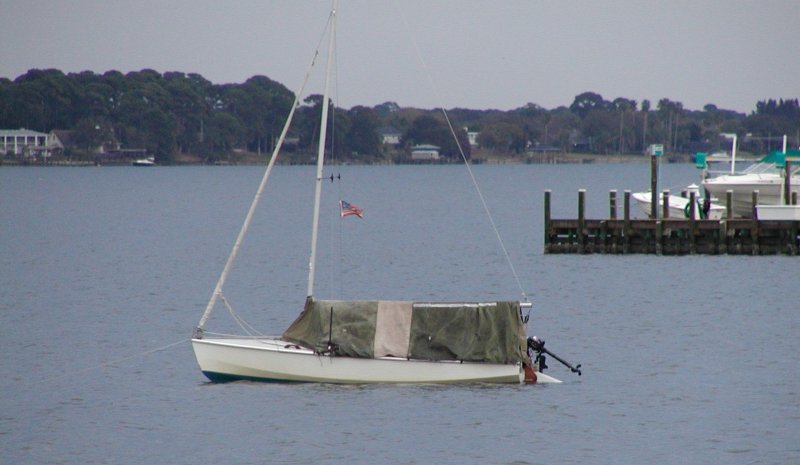 The next morning, we wanted to surprise Lee with an offer of breakfast
since it was raining off and on and Denny's seemed a better choice than eating aboard.
..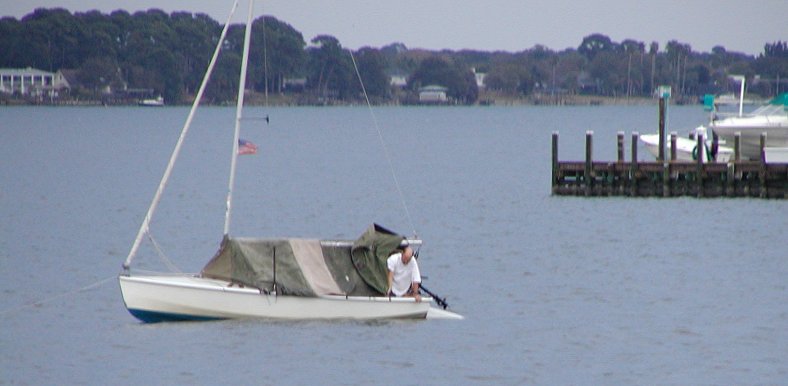 We put the camera on extreme zoom and spied on Lee as he dragged his sleepy self out of "bed".
Note the freshly painted rudder blade!!
..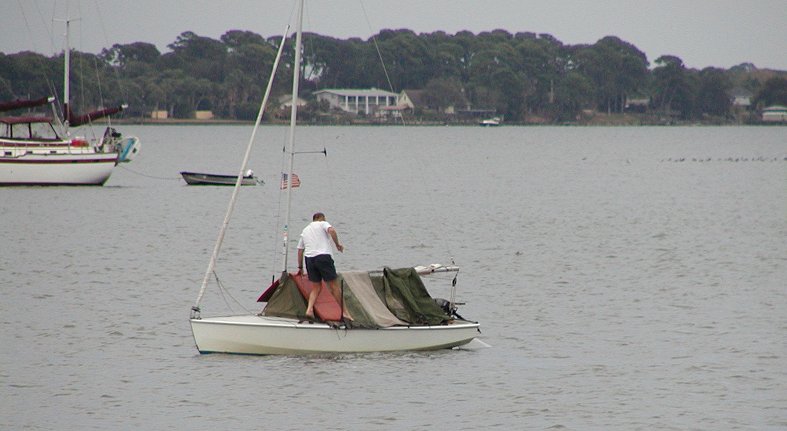 The bedding is briefly aired out and before you know it ...
..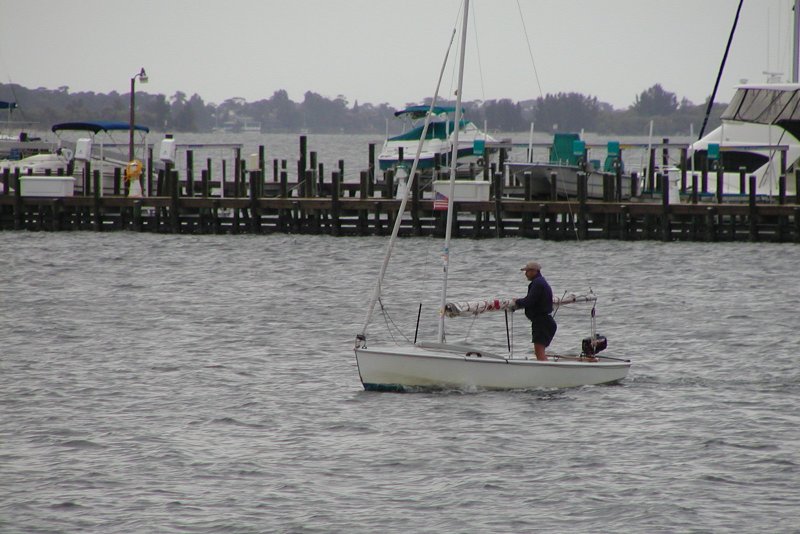 ... Lee has everything neatly stowed away and ...
..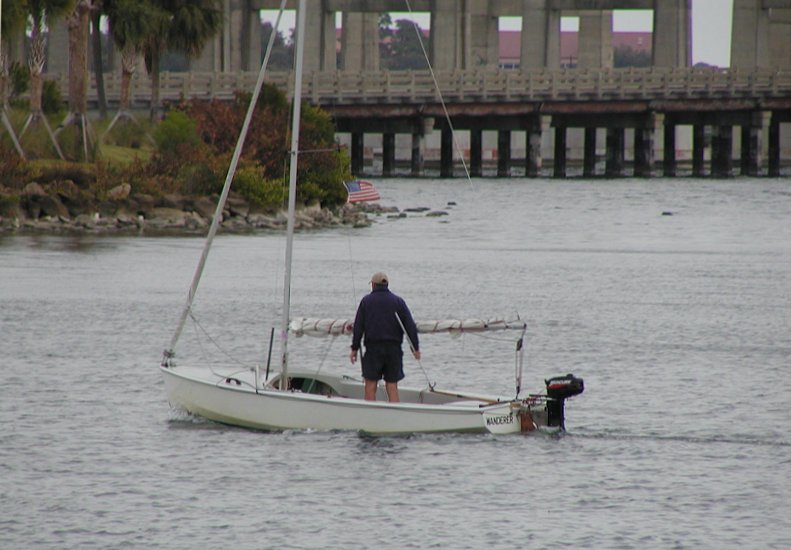 ... his trusty motor moving him quietly, cheaply and at a good 4.5 knots...
..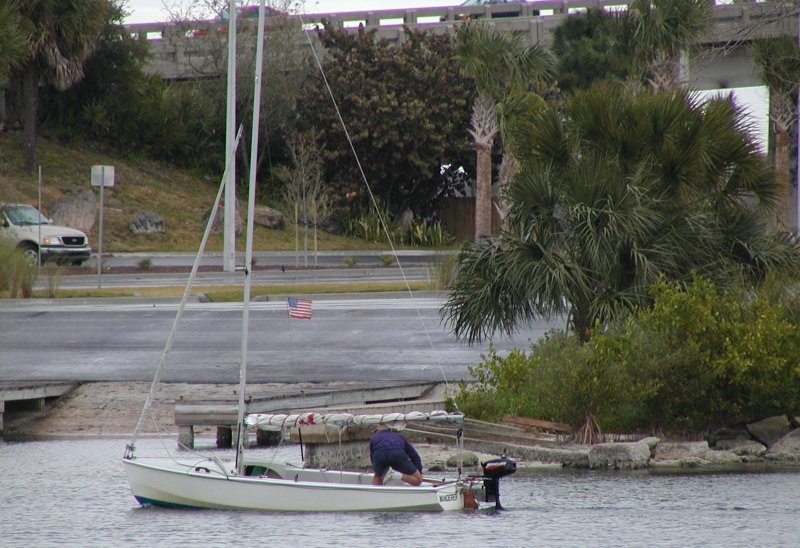 ... back to his spot ...
..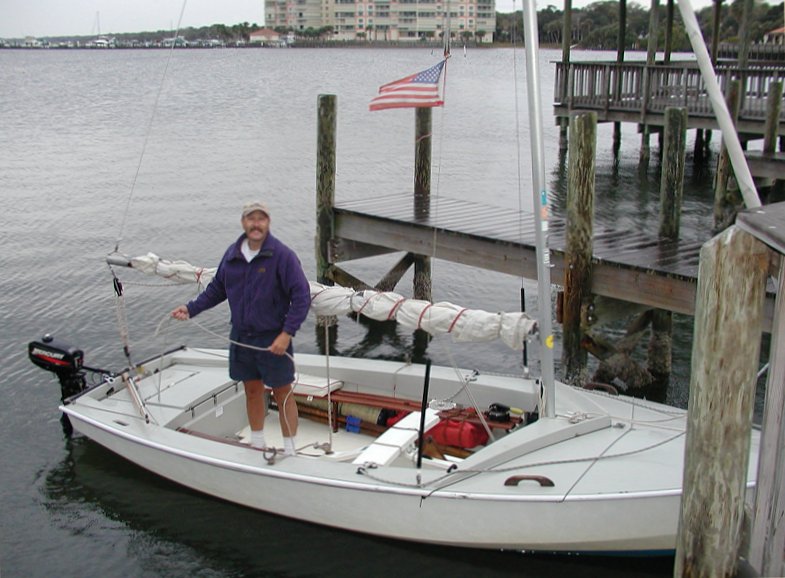 ... at the public dock! "See! Nothing to it!!"
Note how neatly everything is stowed! Impressive!!
..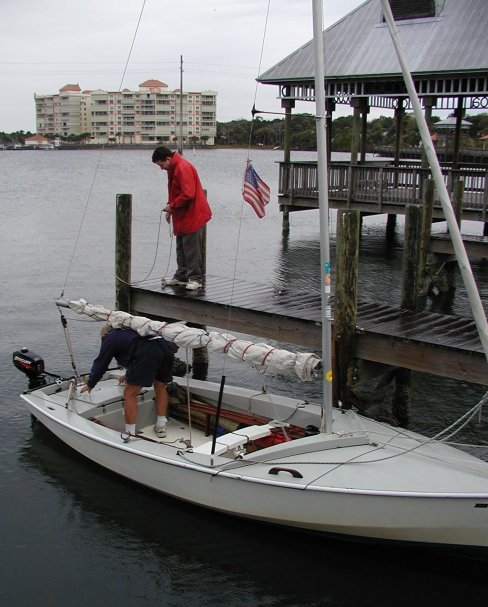 As the rain starts again, we're just about ready to have breakfast.