Lee Hughes and Wanderer visited by Marc and Al - 1
photos by Marc and Al
..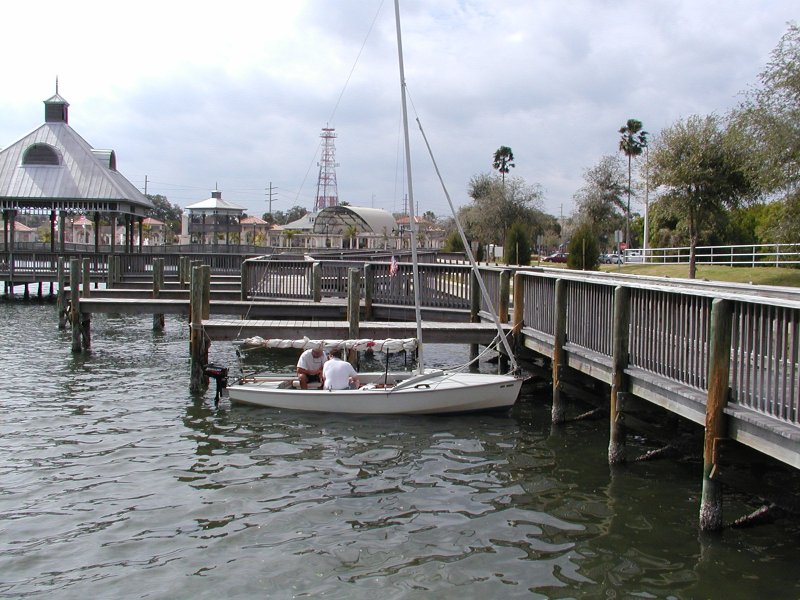 Marc Bennett (r) and Uncle Al caught up with...
..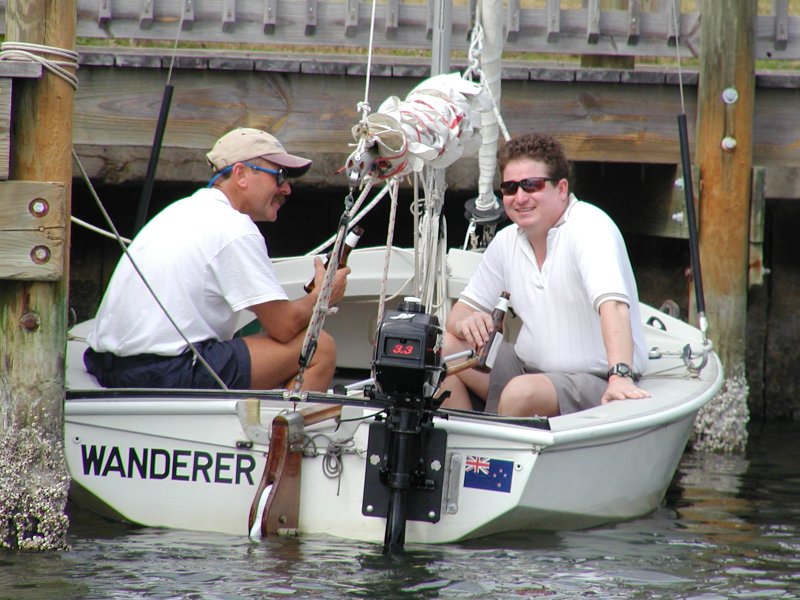 ... Lee Hughes (l) and Wanderer at the fine public dock in Cocoa.
An Outer Banks beer was consumed in honour of the event.
Note the New Zealand flag on the transom.
..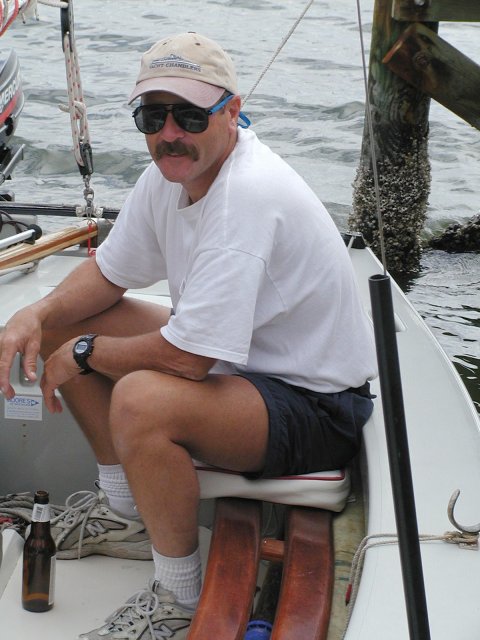 The skipper sits in a comfort that racers rarely enjoy.
Note the re-done floorboards which really do look spiffy.
..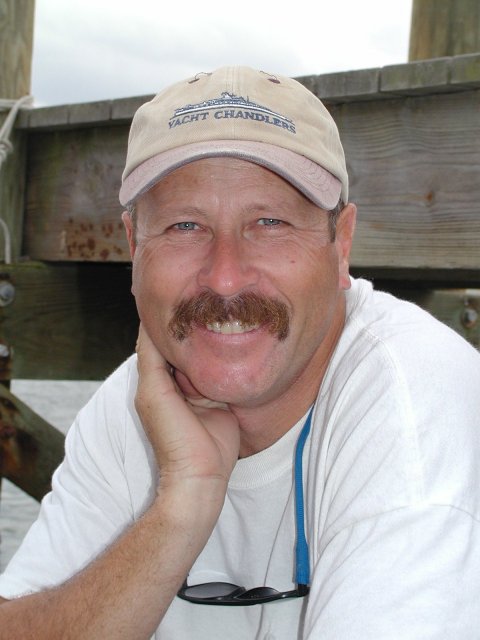 Enjoy this now - it's the last Lee pic for a while in which he has all his teeth!!
..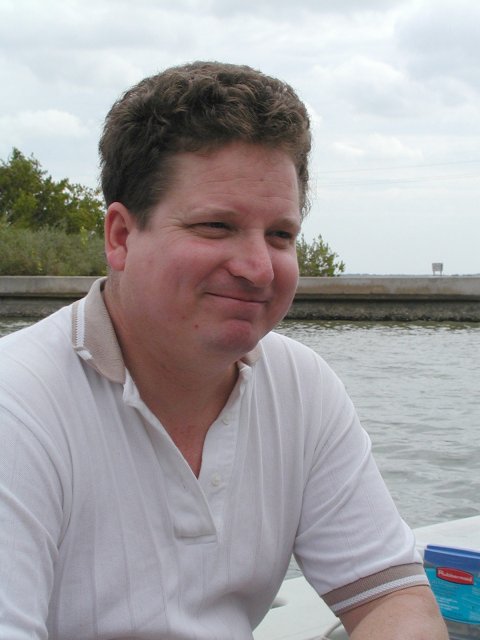 Does Marc look happy to have escaped the Toronto winter or what??!!
..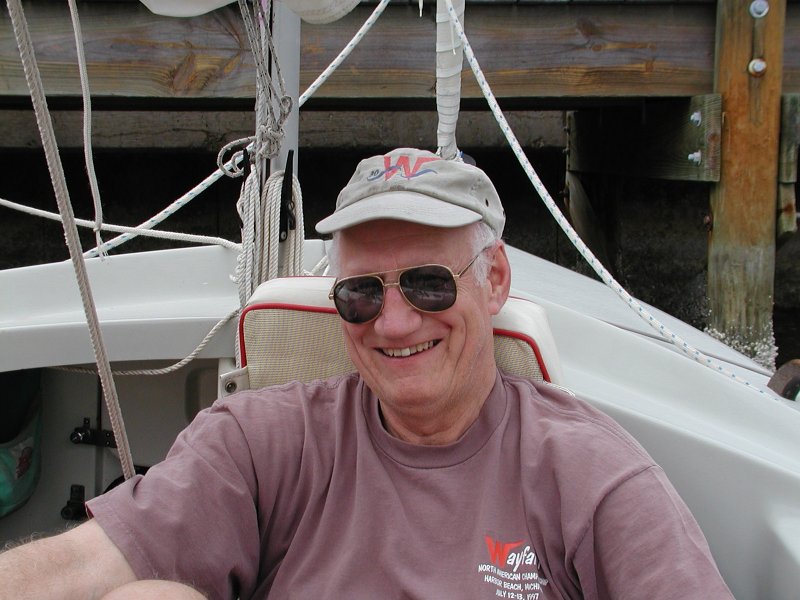 Uncle Al lounges aboard Wanderer which is impressively ship shape!!
..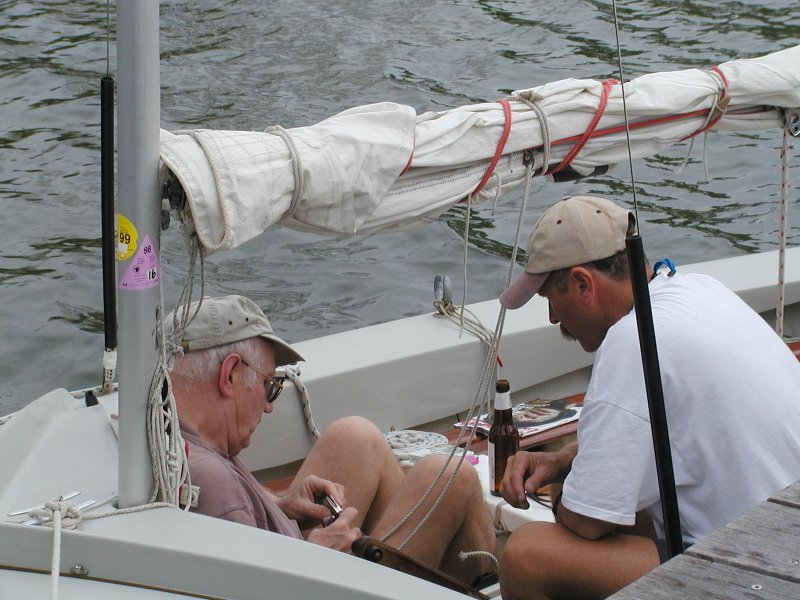 Uncle Al gives Lee a critique of Frank Dye's boom vang...
..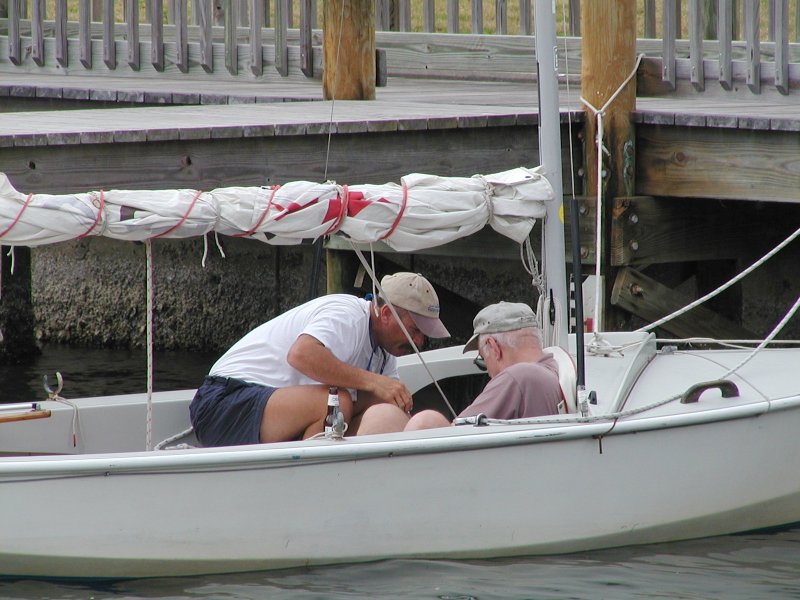 ... but thick (3/4 inch?), salt-encrusted mainsheet (l) which did not run freely through its large number of purchases and was on the short side really got Al's attention ...
..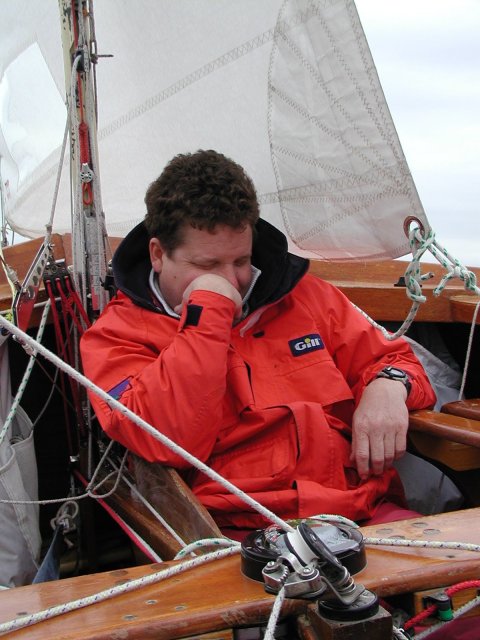 ... used as he is, to his 5-mil mainsheet (above) that runs very freely!
..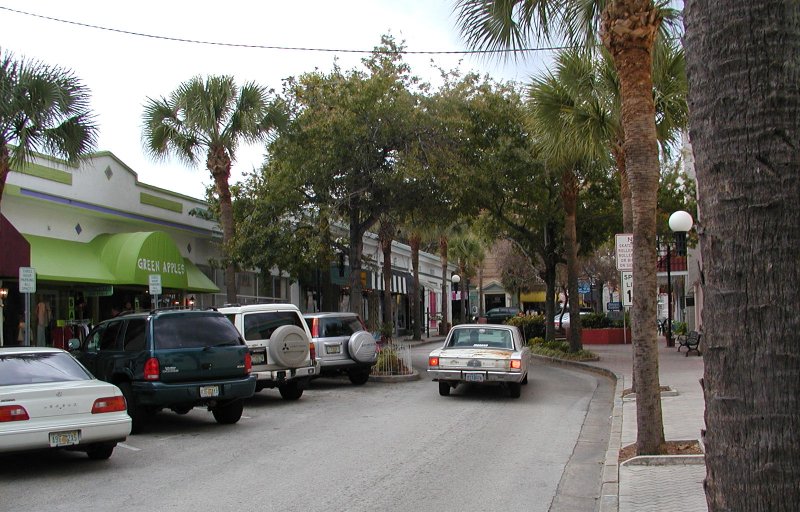 Before we went off sailing, there were a few errands to run
in Cocoa which has a very pretty waterfront!
..
We returned with some used books and headed towards Wanderer.
..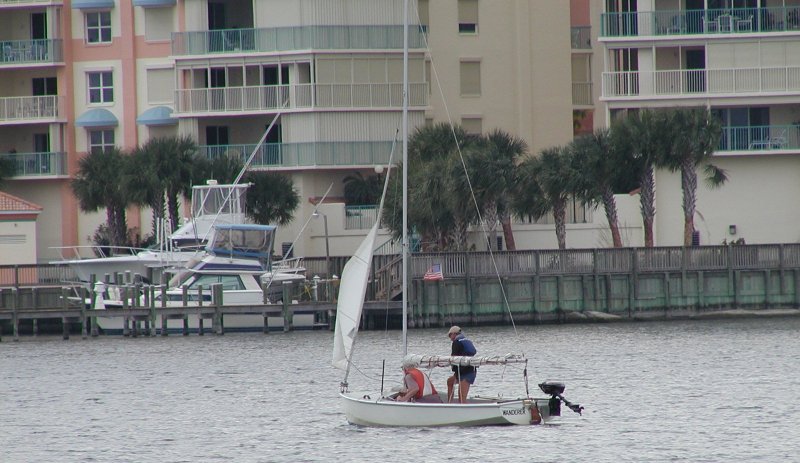 Uncle Al (l) gets a quick lesson in using the jib furling gear.
..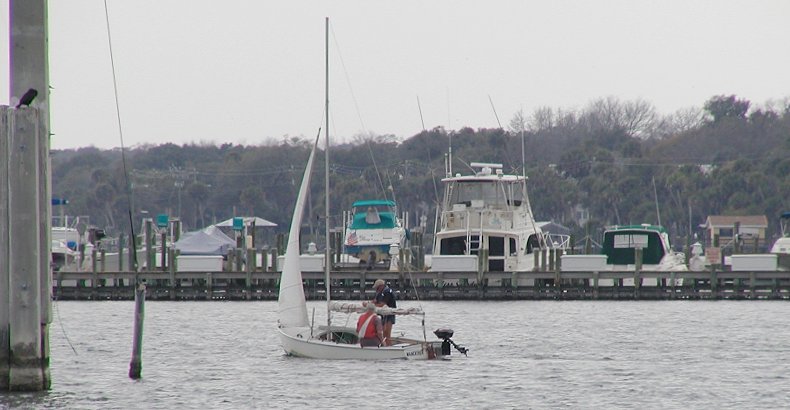 Ultimately, Lee decided it was simpler to just let Al sail under jib alone
while Lee prepared the main for hoisting.
..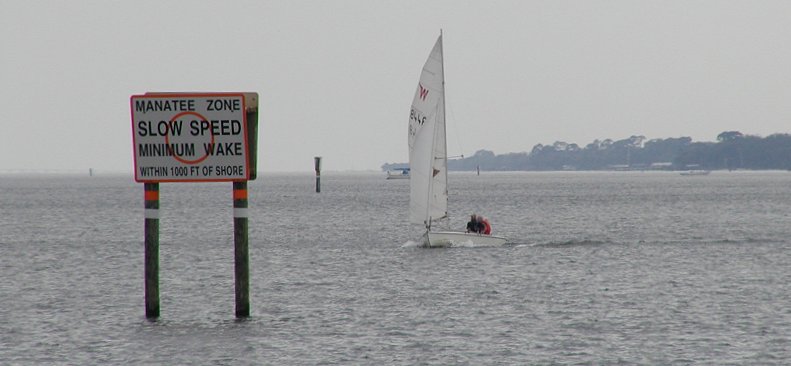 Soon we were off, doing our best not to run over any manatees!
..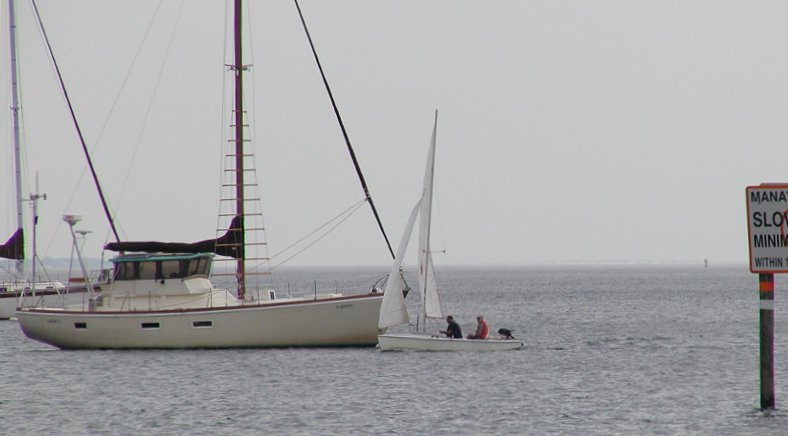 This is about as far out as the main would go.
..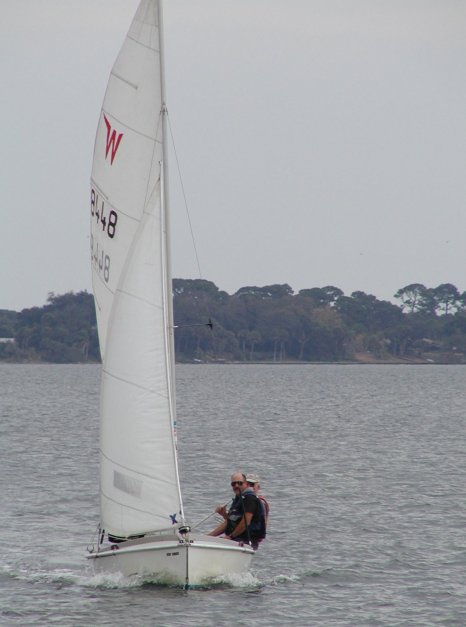 The intrepid mariners sail in towards a dock where Marc was poised with the camera.