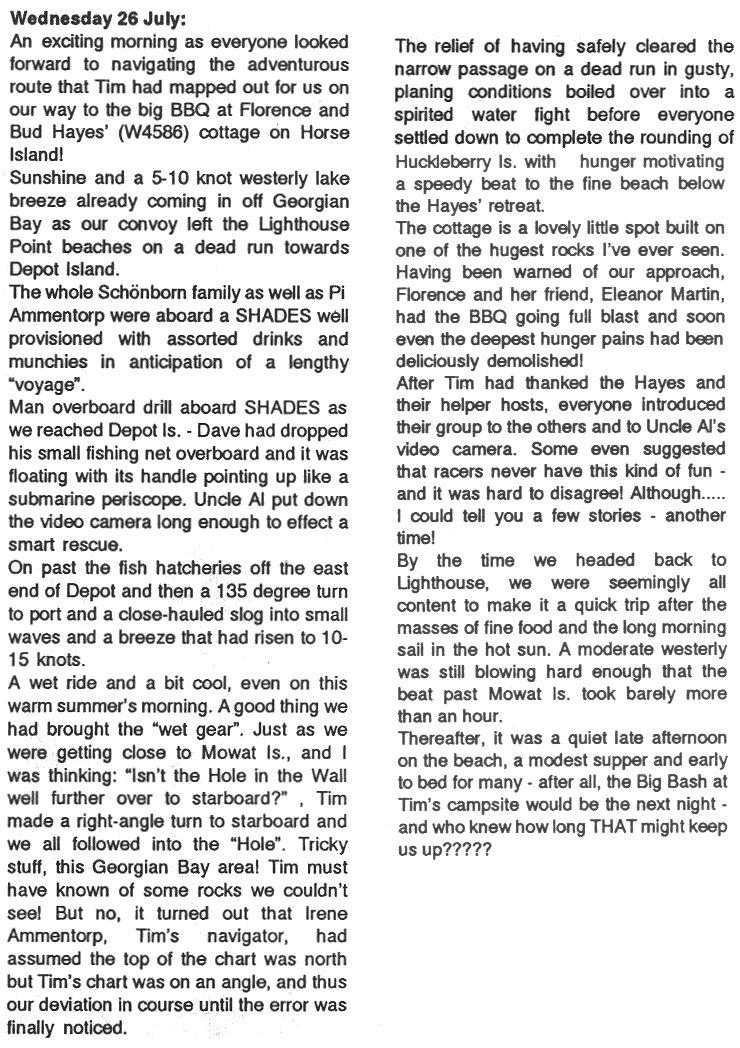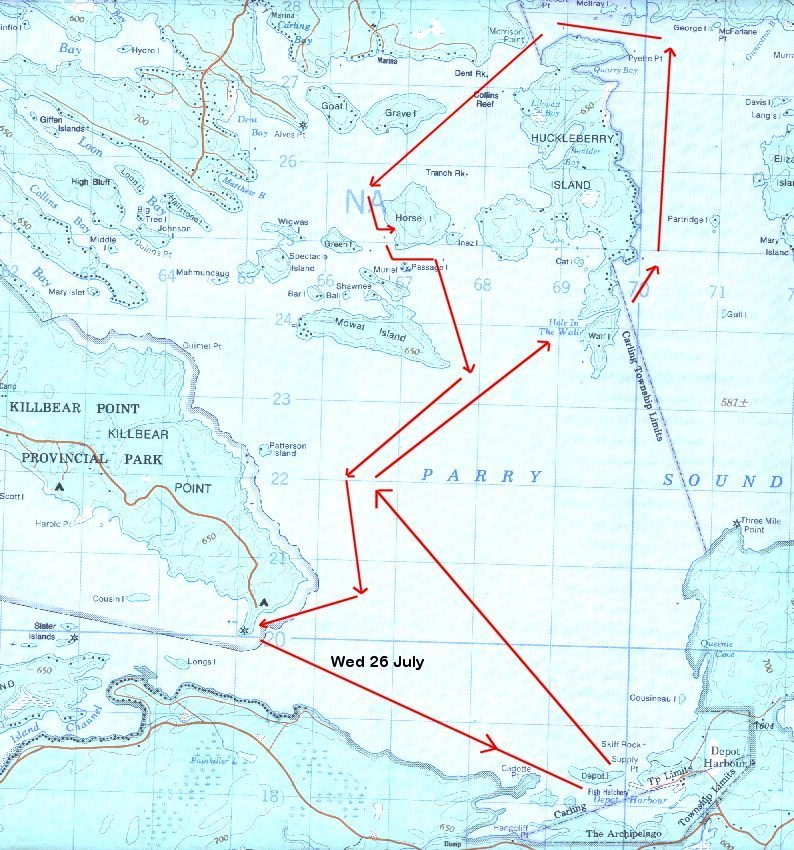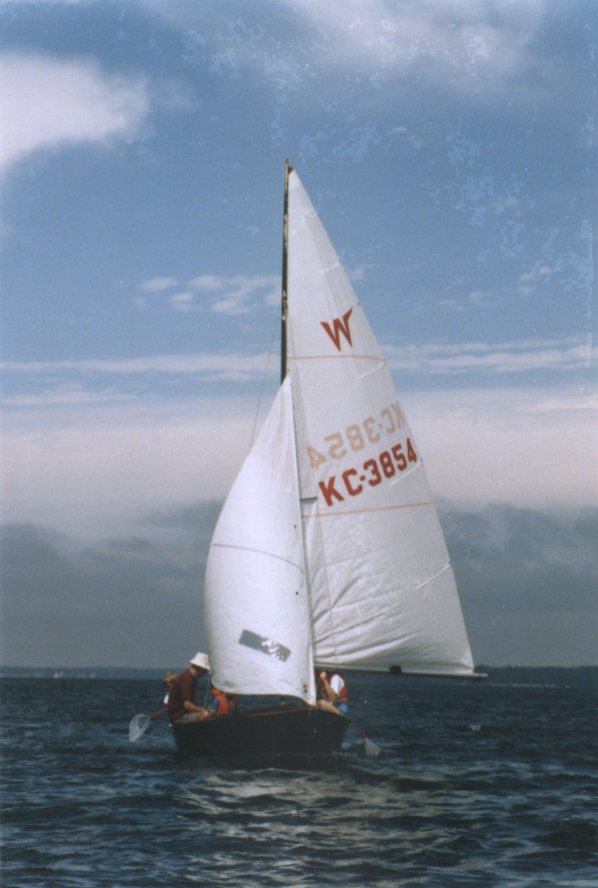 A rare sight: SHADES dragging a cooler bag to port and a fish net to starboard.
..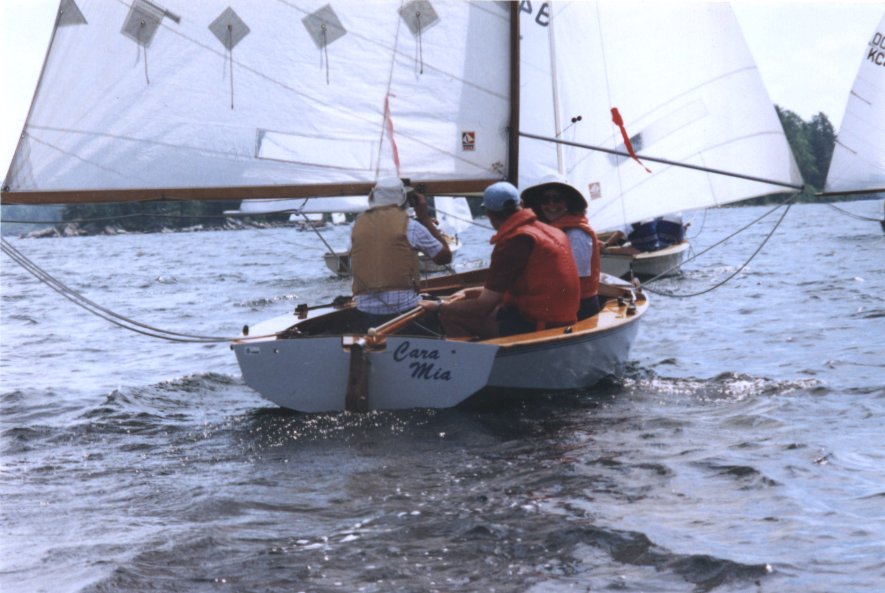 Of course, the veteran cruisers like Don Davis (left) carry a whisker pole.
Cedric Clarke has the helm under Trudi Davis' watchful eye.
..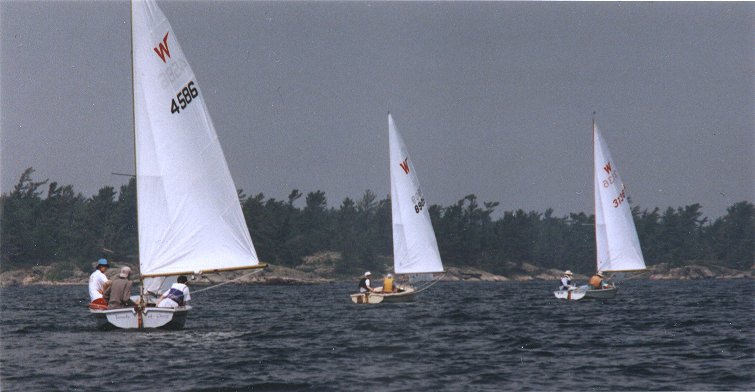 A very nautical-looking group with everything shipshape and well trimmed!
..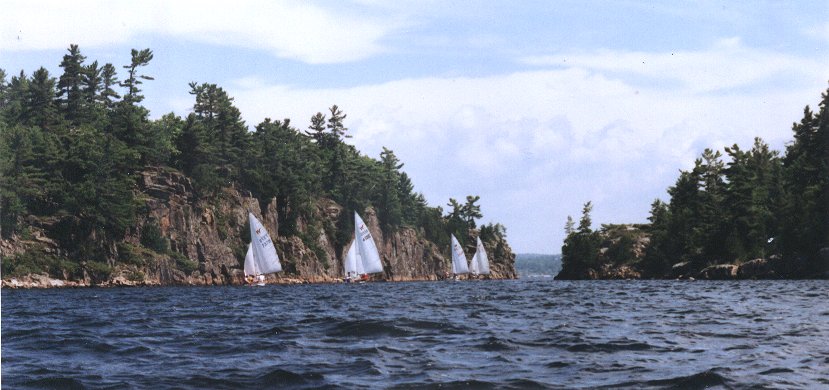 A nice run through ...
..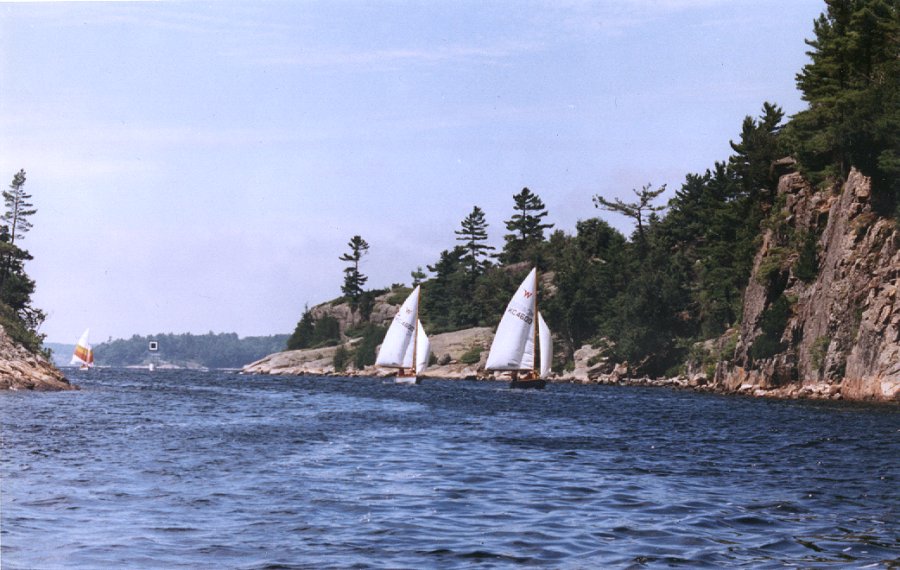 ... the Hole-in-the-Wall Channel.
..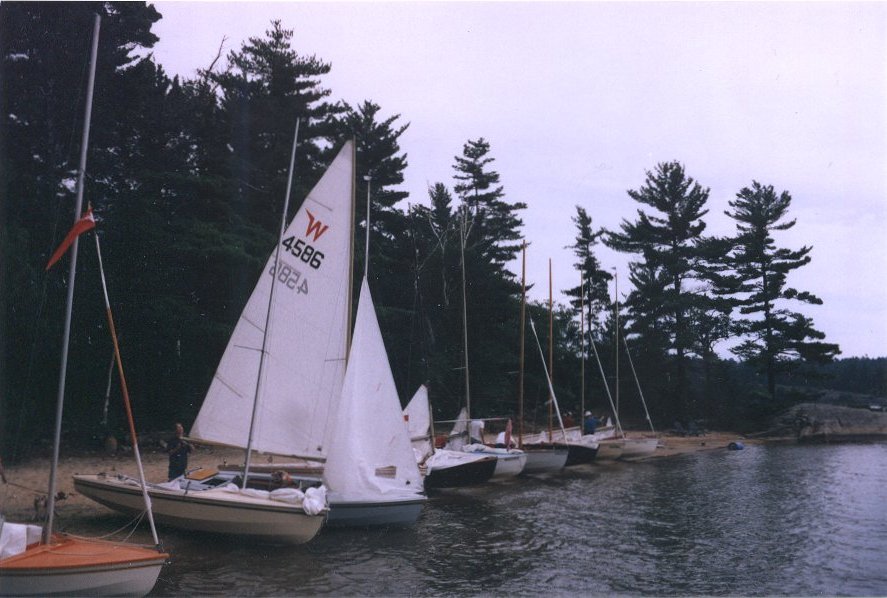 The flotilla finds just nicely enough room to beach ...
..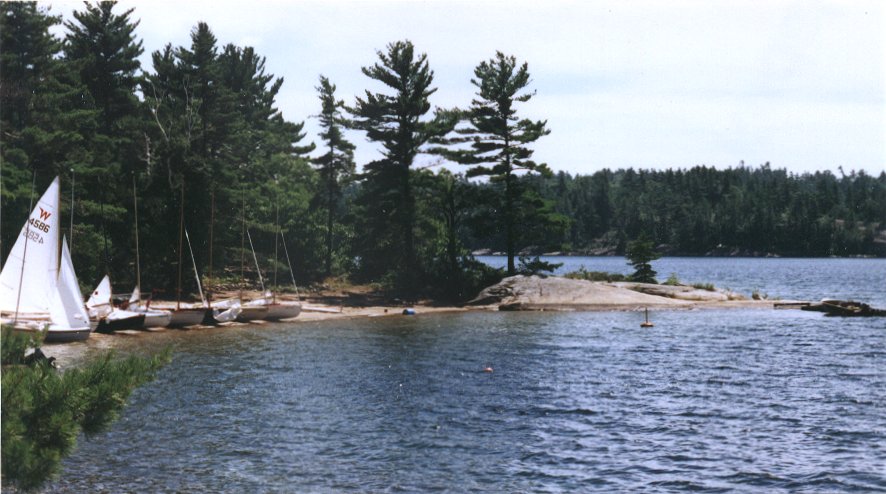 ... at the Hayes' cottage on Horse Island.
..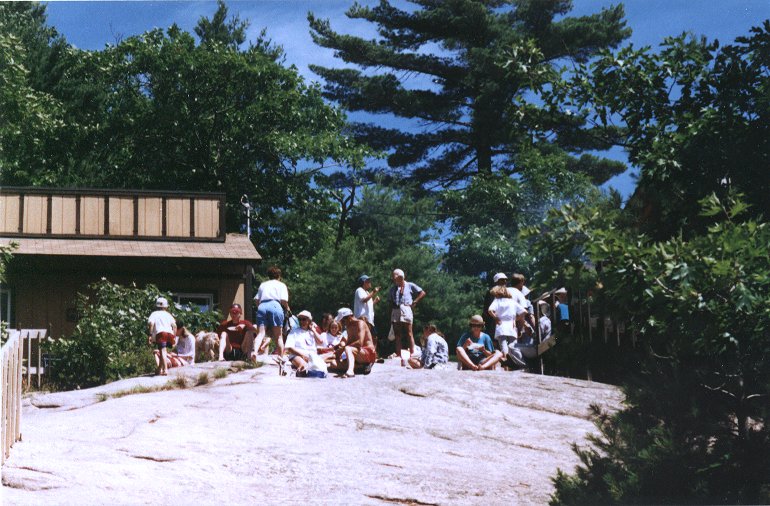 Lunch time!!
..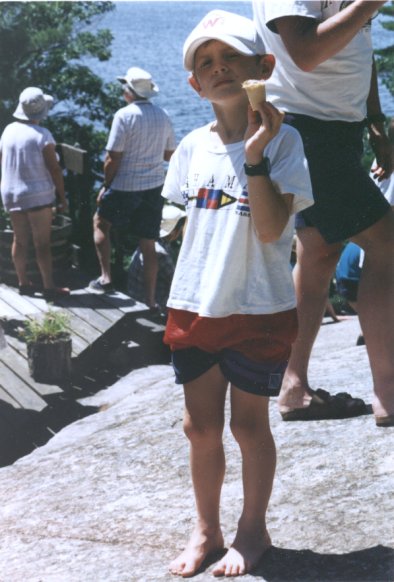 David S. as David Cone (you had to be a 1990's Toronto Blue Jays baseball fan to "get" this reference)
..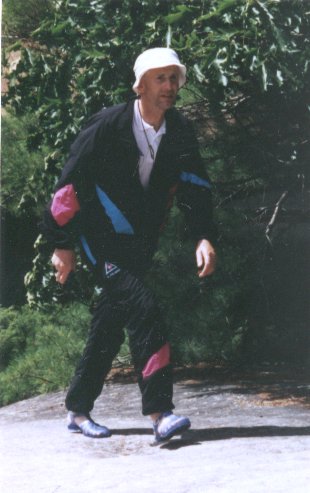 Ralph Roberts: a man striding purposefully towards his beer??
..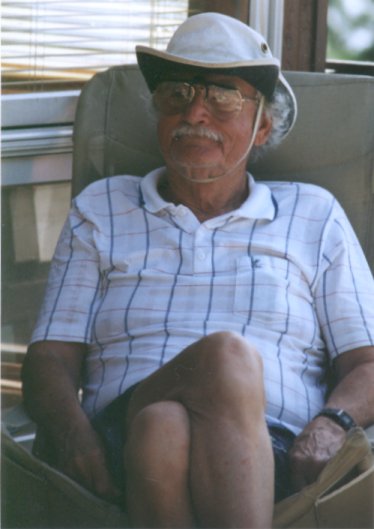 Wayfarer cruiser emeritus, Don Davis, demonstrates the proper relaxation technique!
..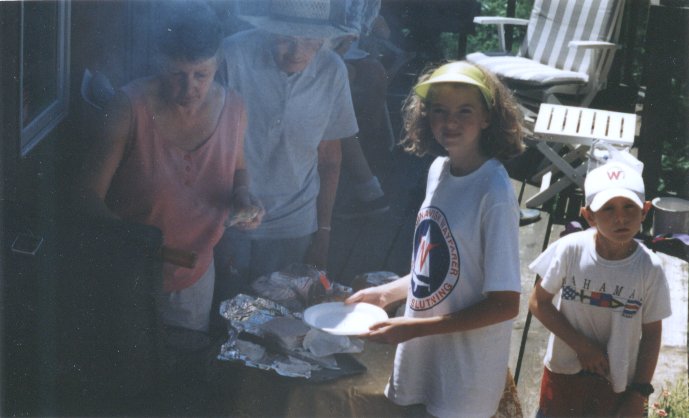 Thanks to our gracious hosts who fed us extremely well! Now this is cruising!!!
..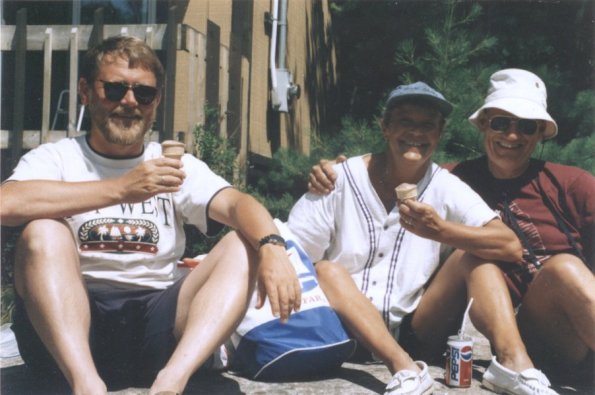 Jesper, Aida and Uncle Al looking pleased with life
..`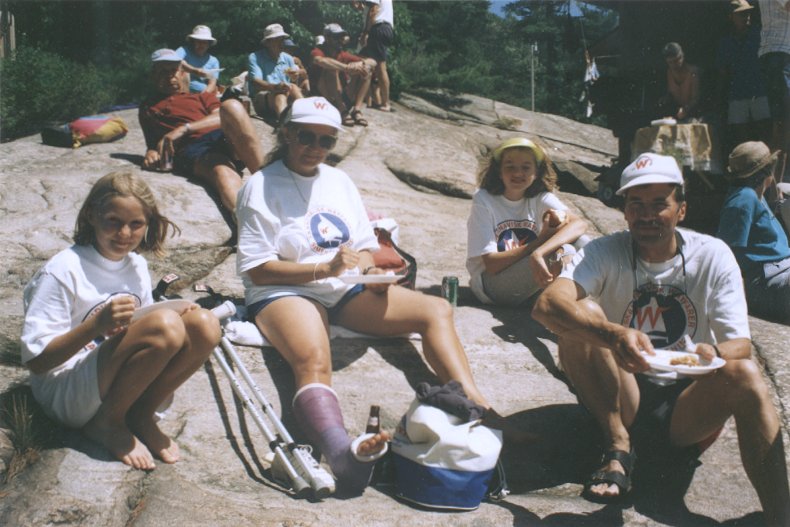 The Ammentorps at lunch - note the size of the rock
which extends well over to the right, providing the foundation for a large cottage!
..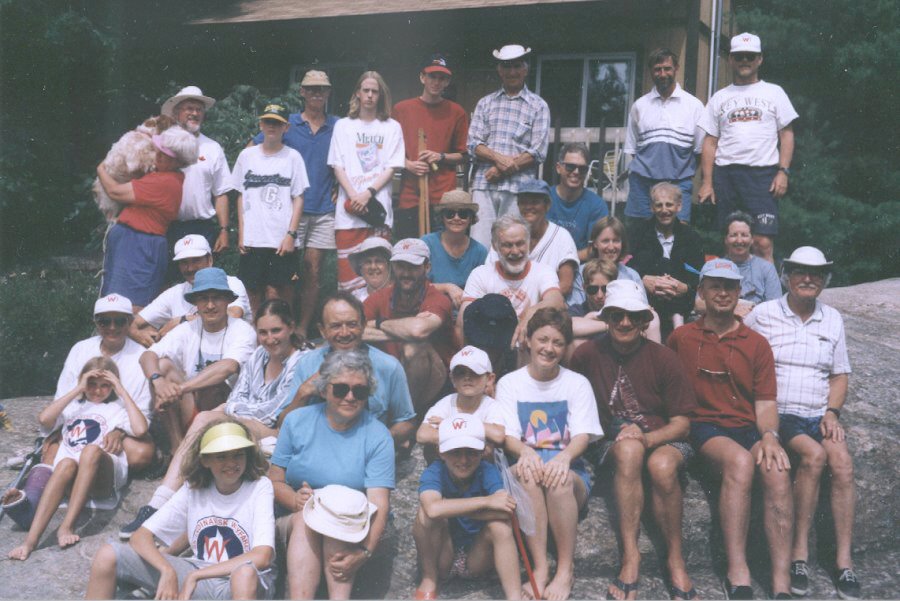 The sailors and their hosts: a motley crew indeed!