Farewell,
Frank Pedersen W8705
May 30, 1933 - February 15, 2013
.....

.....

Our cherished friend and Mr. Rock Hall himself, Frank Pedersen of Chestertown, Maryland passed away unexpectedly on February 15th, 2013 in his 80th year. Word is that Frank went in for an apparently normal heart by-pass operation, made it through OK, but then his kidneys shut down and nothing could be done. Frank has been cremated and his ashes will be laid to rest in his beloved Brooklin, Maine.

When I first met Frank at the 1972 Spring Regatta at the Podickory Point YC on the Chesapeake Bay near Annapolis, he was in his second year in Wayfarers after sailing International 14s. Through the 70s we would see Frank at Podickory as well as much further away from home on Lake St. Clair, Tawas Bay and for what seemed to be the last time, at the 1978 Wayfarer Worlds in Denmark at the end of which regatta, Frank moved to Aarhus in Denmark. It was a pleasure to sail against Frank who was a very capable, keen competitor and yet a fine example to ideal sportsmanship.

Frank's and my paths did not cross again until 25 years later. An electronic crossing it was. I got an email from Frank asking me to post a for sale ad regarding his Mark II W4270. I did so but not much later Frank asked me to retract the ad. He had decided he did not have the heart to sell such a lovely boat. And then, the next thing I knew, this fateful email crossed my desk and change the face of our Calendar:


From: frank a.pedersen
To: wharkins@capaccess.org
Cc: al schonborn
Sent: Friday, March 12, 2004 6:40 PM
Subject: Another Wayfarer in the Bay area


Hi Bill:

I saw your name and email address on the CWA web site. I am another Wayfarer owner in the area, though I have been a bit inactive. I am located in Chestertown, Md., and I spend my summers in Brooklin, Me. (where the water is really cold). One thing you should know about: There is a terrific club over here, the Rock Hall Yacht Club, and they would welcome a class like the Wayfarer. Driving time is about an hour from the Bay Bridge, and that might pose a problem, but there are
offsetting, appealing features: it is inexpensive, there is good boat storage space, camping is allowed, there is a hoist for easy launching, and there is an excellent food service (and bar) for members and guests either Friday or Saturday throughout the year. RHYC will host the Highlander Nationals and the International 14 Nationals this year. If you can gather up about 5 boats (do you hear me, Uncle Al?) (Al's note: I do! I do, Frank!!!), there is an event June 18-20 for which Wayfarers would be welcome. June 18 is the Down River Race (about 12 miles) sailed from Chestertown to the RHYC area. June 19-20 is the annual One-Design Regatta, raced on Lankford Bay (a wide portion of the Chester River) near the club. Even if this would not work out, I would enjoy meeting you and showing you the facility; maybe we can work out something for Wayfarers at a later date.

Frank Pedersen, W4270



This year would have been our 10th year at Rock Hall where Frank's daughter, Sarah, would fly in from out west to sail with her dad. Most years, the only time we saw Frank and his new wife, Sue, was at Rock Hall, but what fine, quality times they were - usually with a great Wayfarer party to start things off at their home in Chestertown. In these later years, I discovered that Frank was also a fine boat designer and a superior craftsman when it came to building wooden boats, activities that Frank pursued out of his summer home in the world-renowned boat-building town of Brooklin, Maine.

We never were able to talk Frank into doing some cruising although he and Sue came to Crisfield in May 2010 to see us off onto our by now traditional Chesapeake Bay cruise. And for the 2008 International Rally in Hermit Island, Maine, Frank and Sue drove for three hours to bring W4270 over from Brooklin for our use. In 2010, Frank had the distinction of completing the last wooden kit Wayfarer ever to be built, W8705. What a glorious work of art she is!!



Thanks for the lovely times, Frank! We will miss you but always have the great memories.

Your Wayfarer friend,

Uncle Al (W3854)

PS: Pics to follow below:

the 1978 Worlds at Hellerup SK in Denmark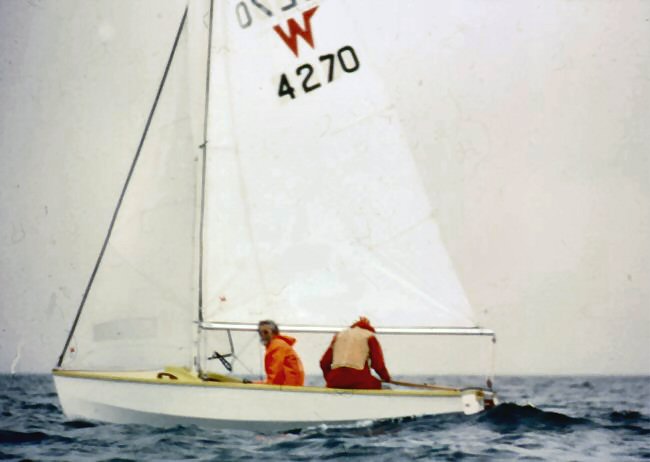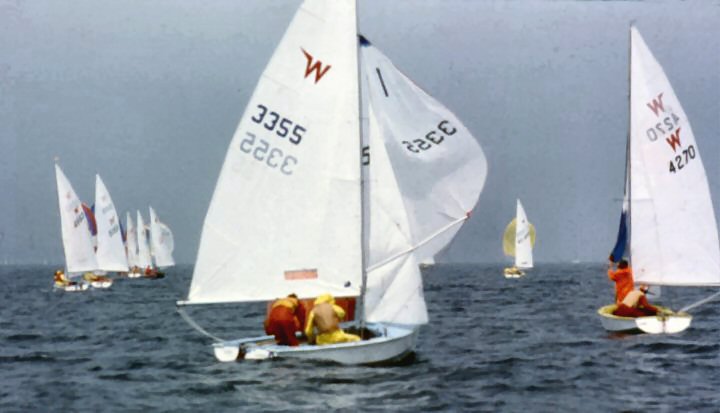 Frank (4270) sailed a borrowed boat with Dave McPhee and placed 14th of 27 boats. Five North American W's took part.
......

After a 25-year hiatus,Frank invited us to share his beloved Rock Hall YC with him in 2004: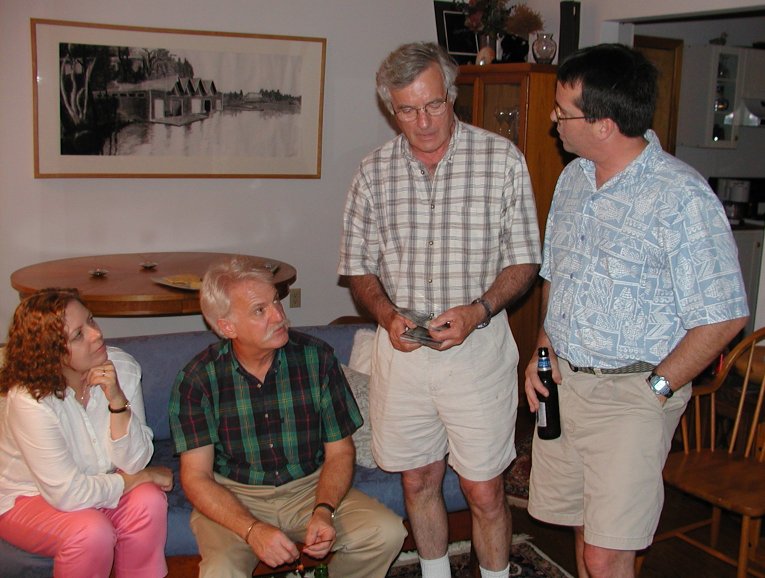 Frank and his wife, Sue, started things off with a lovely party at their home in Chestertown.
......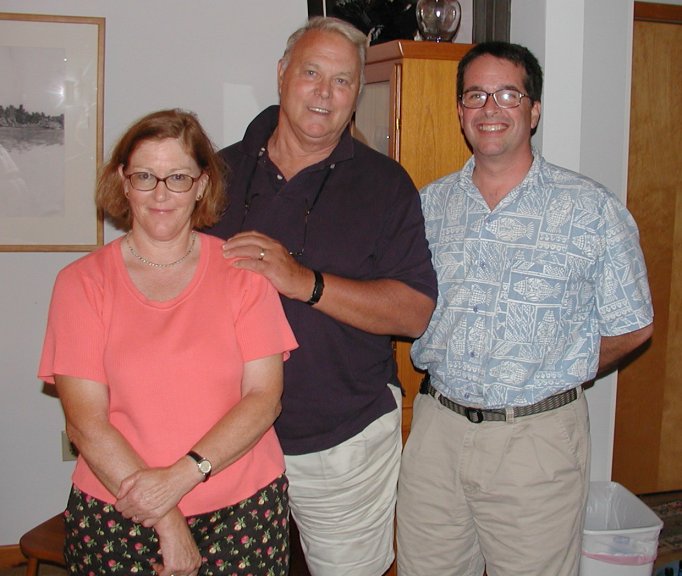 Bill Bagwill (r) seemed happy enough - though bruised - after being my crew for this inaugural Rock Hall Weekend, but sadly I have not heard from him or seen him since. Not so Lee and Karin Cowperthwait who had volunteered to have me and Bill as guests in their fabulous old home (below). They have ever so kindly let me make staying with them a cherished tradition for me every year since then.


......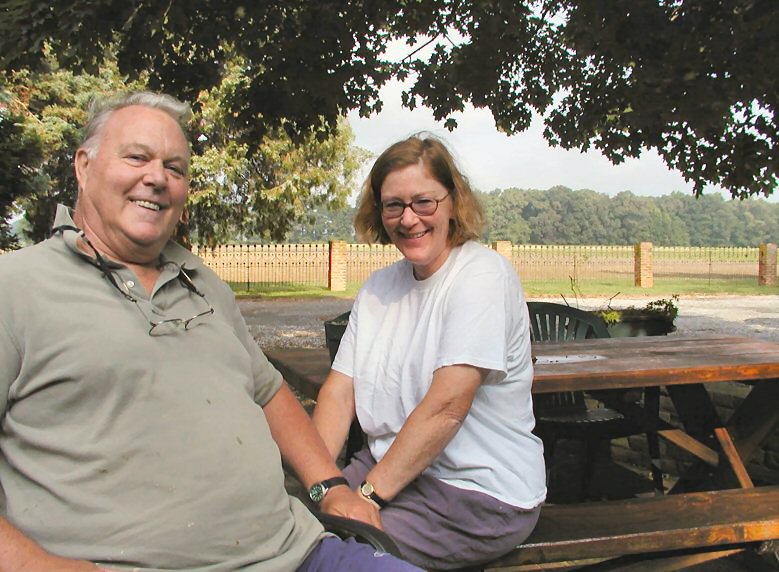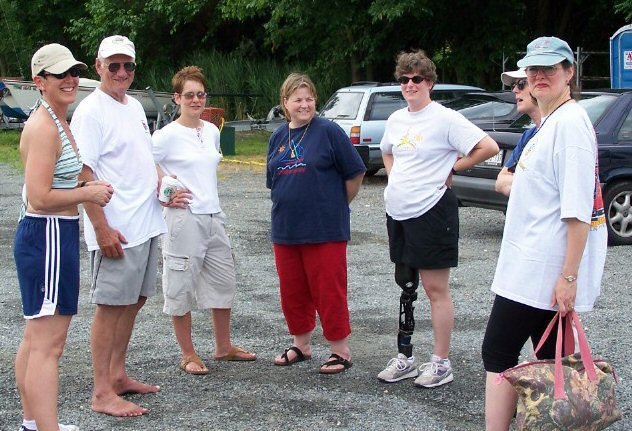 Four Wayfarers in our first visit, all represented in the boat park of the Chester River Yacht & Country Club above.
(l to r) Julie Seraphinoff (W864), Uncle Al (W3854), Sue's daughter,
Mary Seraphinoff, Sarah Pedersen (W4270), Sue Wright, Margie McKelvie (W2526)


......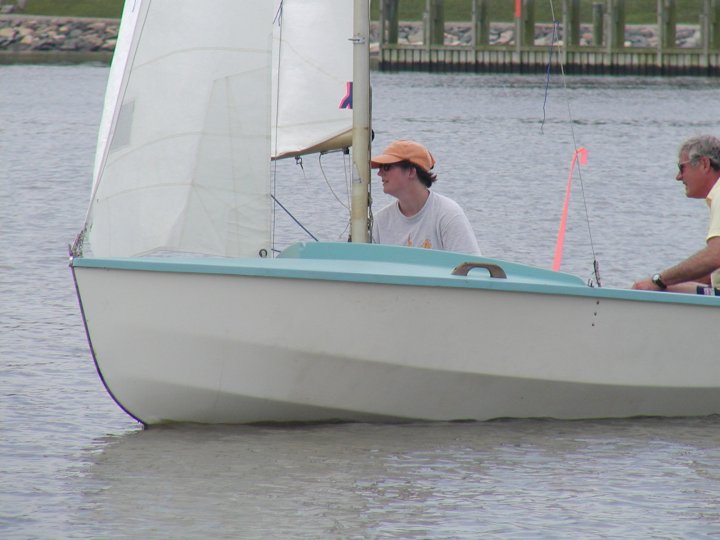 Frank and Sarah start their 2004 Down the Chester River Race in first place!
......

Bill Harkins and Margie made their River Race more of a cruise.
......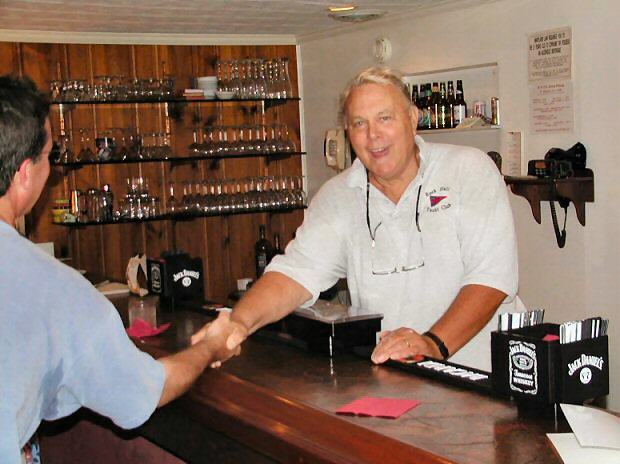 Our host, Lee, was also the very genial RHYC bartender who changed my ...
......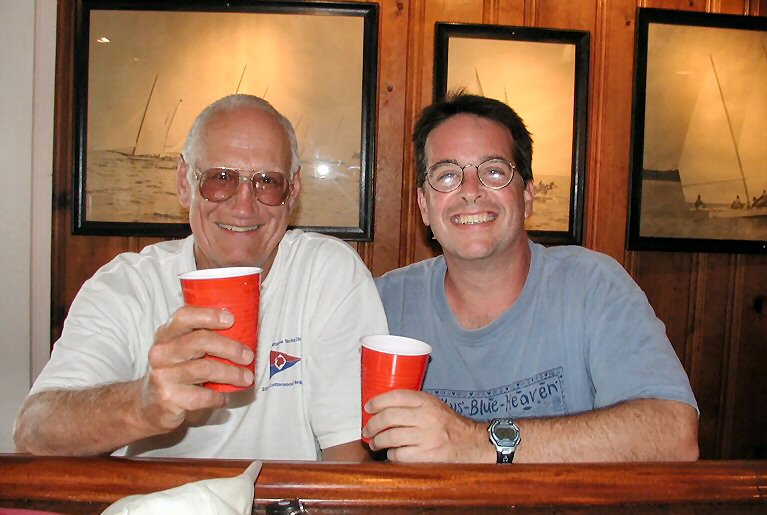 ... life when he insisted I try a Dark and Stormy. And the rest, as they say, is history!!
......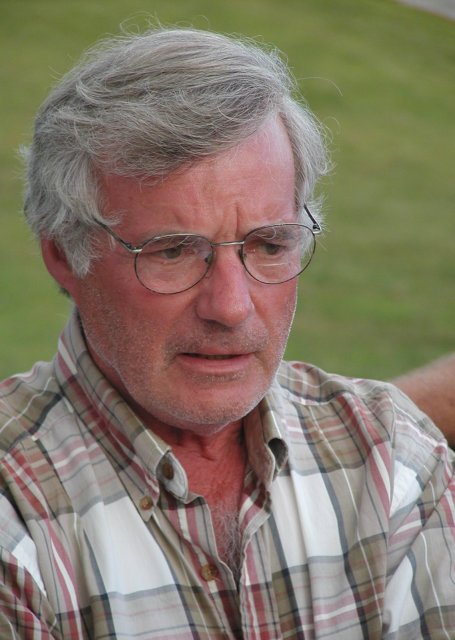 Frank was ...
......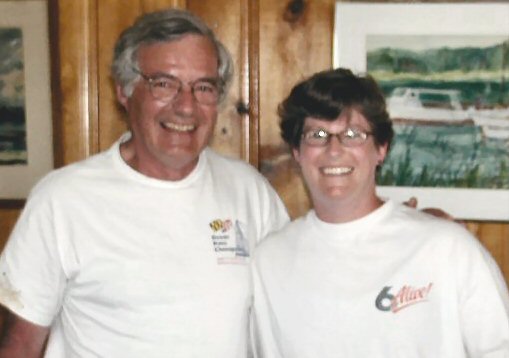 ... pretty ecstatic that Sarah had come all the way across the country to sail with him.
......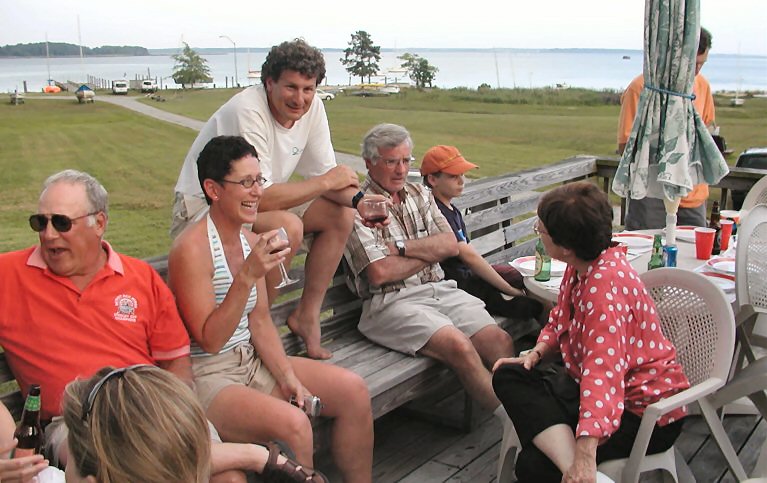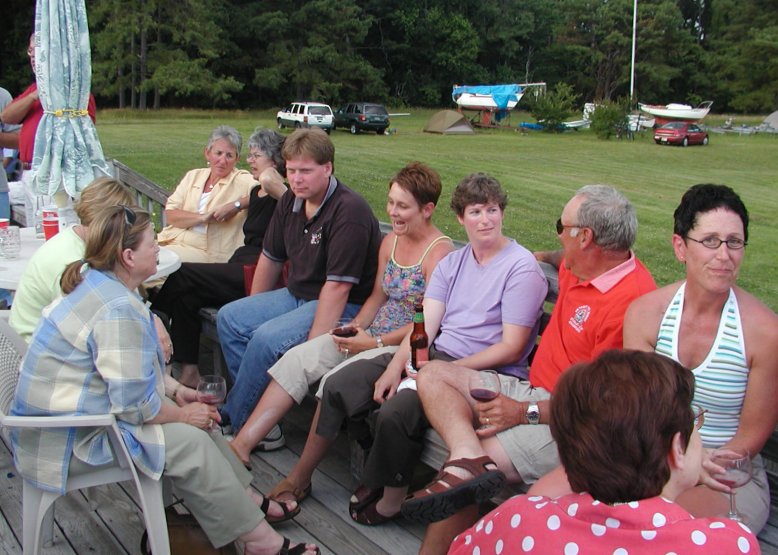 What an ideal spot in which to renew old acquaintances and meet new ones!!
......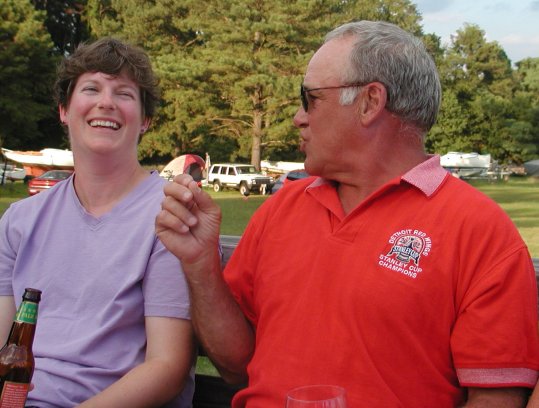 Nick recalls a bit of Sarah's no doubt misspent youth.
......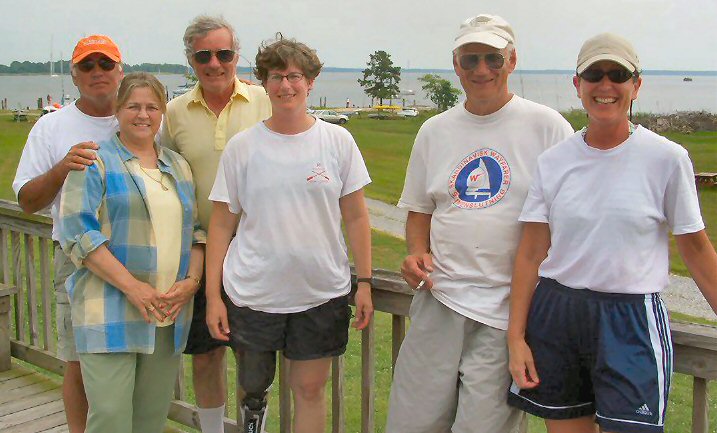 The inner circle (of sorts): (l to r) Nick and Mary, Frank and Sarah, Uncle Al and Julie
......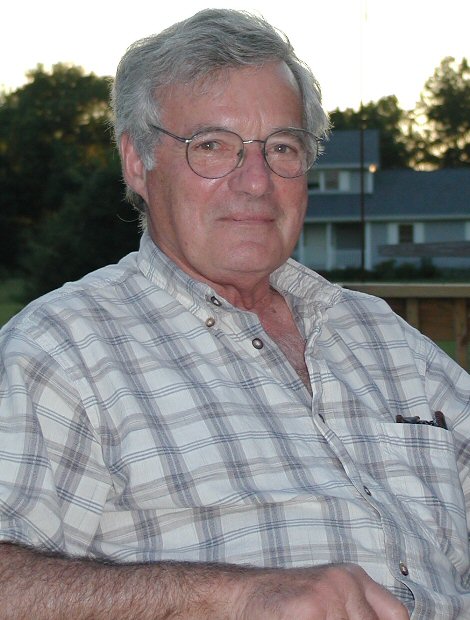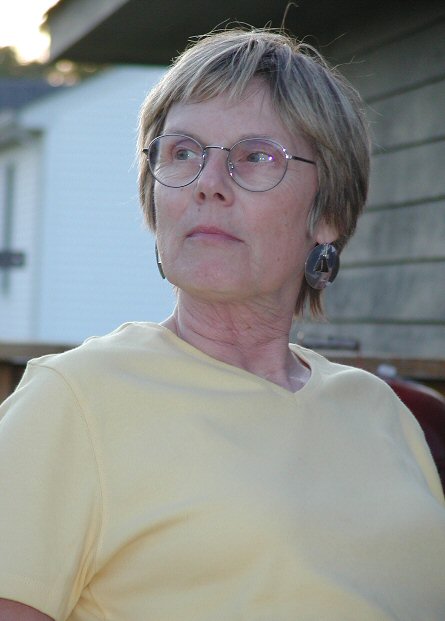 Frank and Sue
......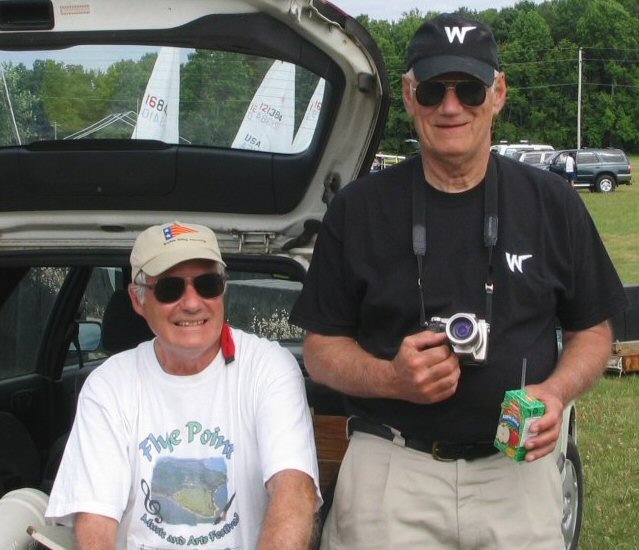 Frank with Uncle Al
......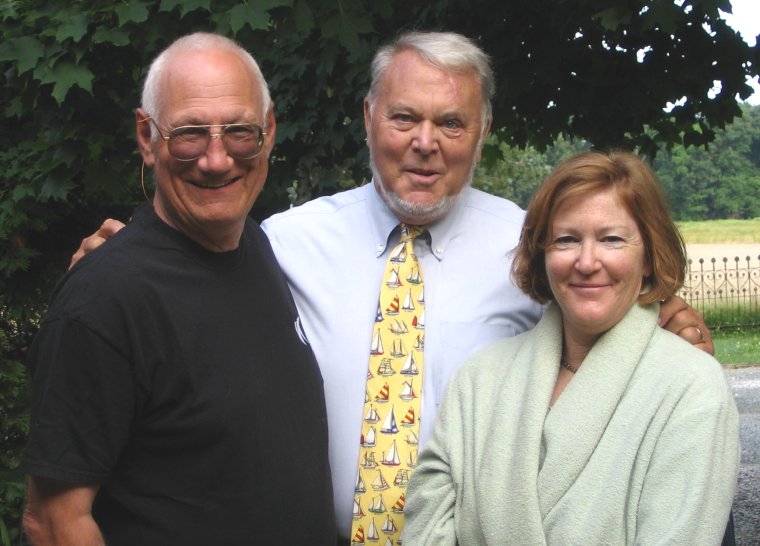 Still tolerating Uncle Al as their annual house guest are Lee and Karin.
......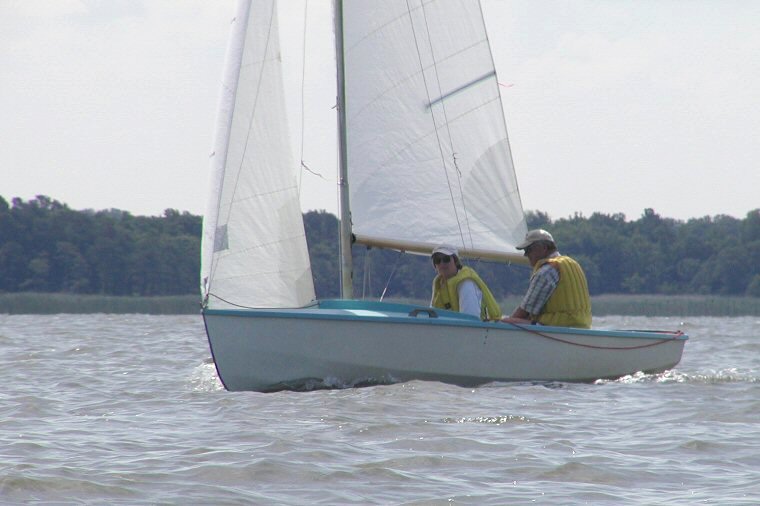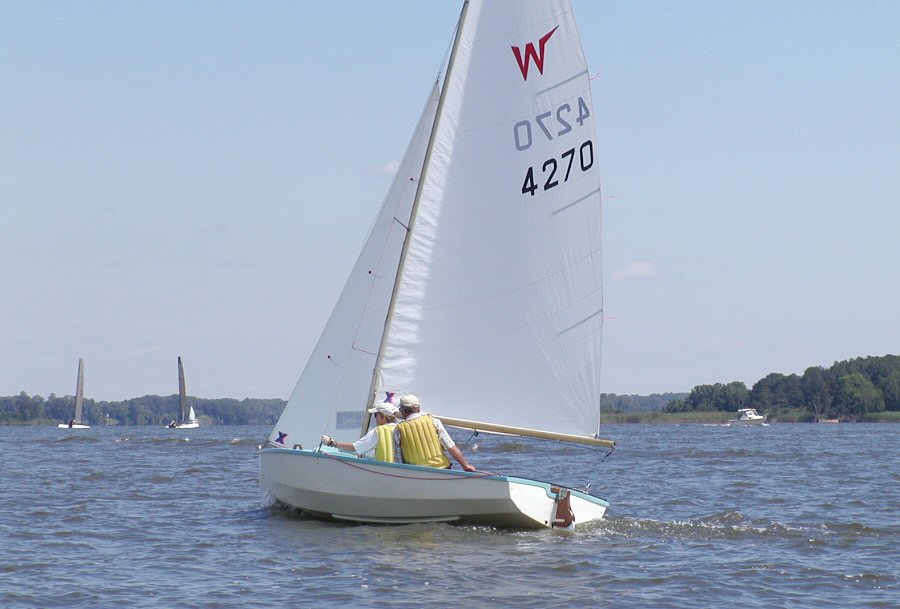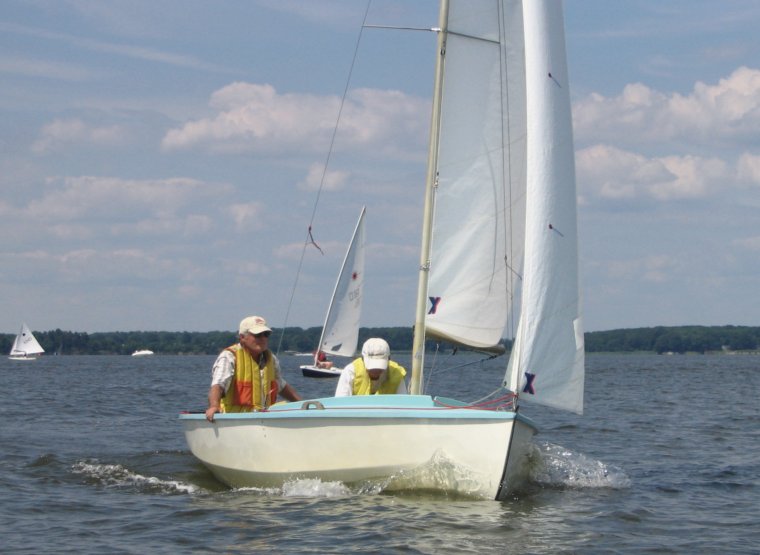 New Mike Mac sails for W4270 in 2005!