the 2008 International Wayfarer Rally *

Hermit Island, Maine
Friday 15 August - 4
...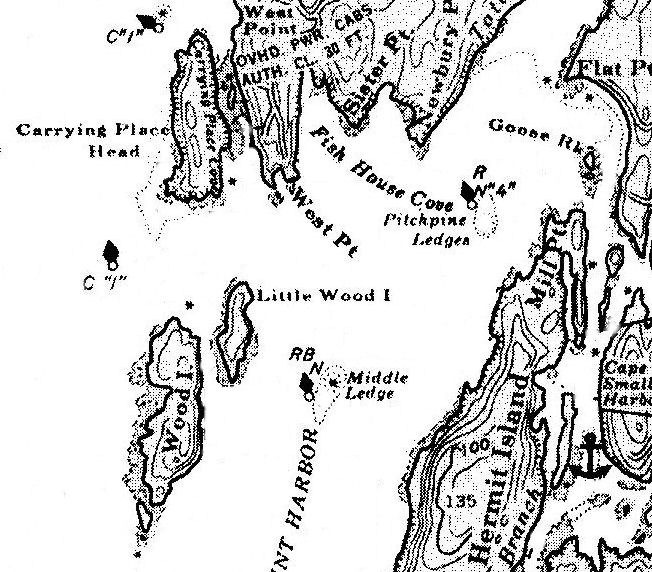 Chart copied with the kind permission of Curtis Rindlaub, author of the Maine Coast Guide for Small Boats.
...

Our return trip to Hermit: the SW corner of West Point Island (Carrying Place Head)
- for full-size pic, click here


...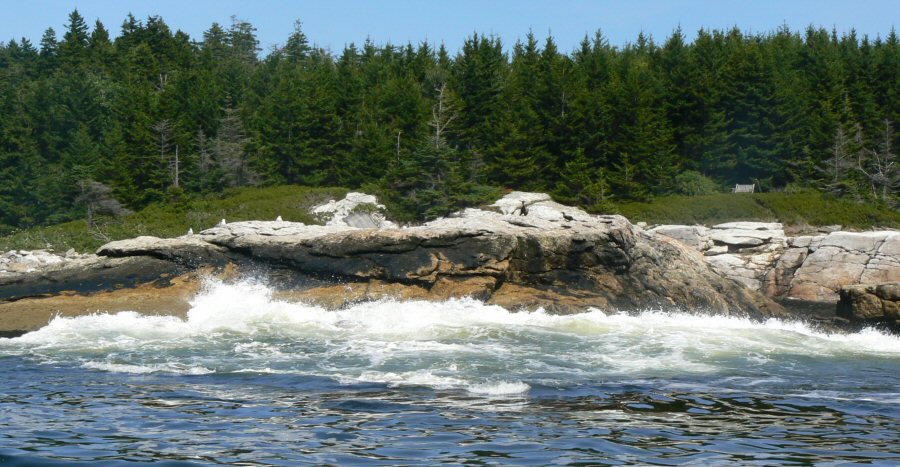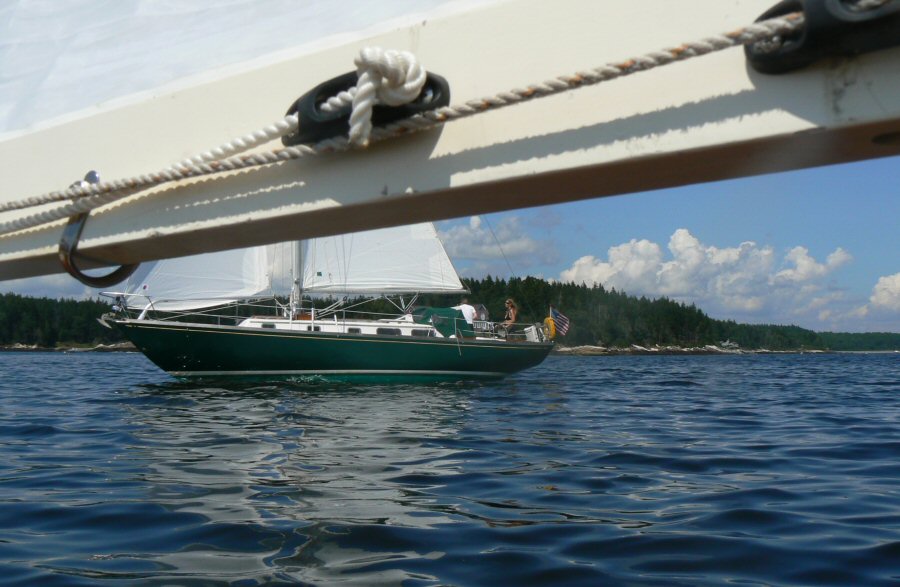 Our final day is providing us with another ...


...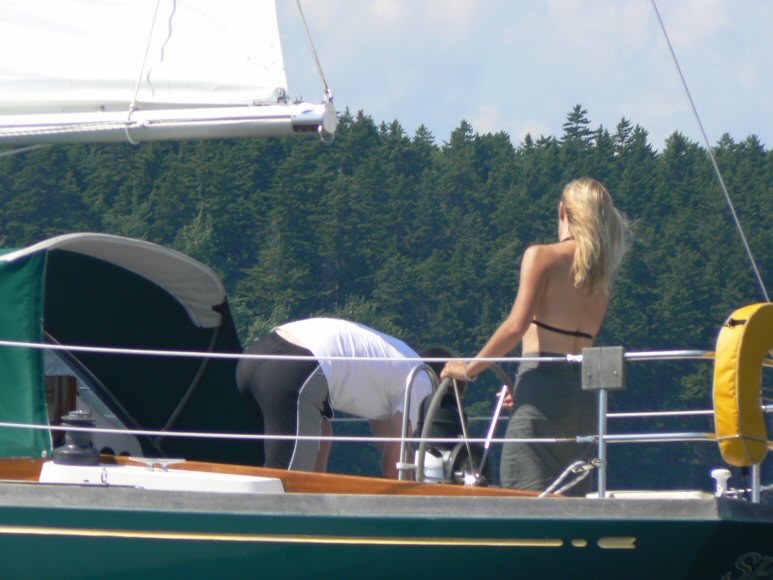 ... lovely breeze!!


...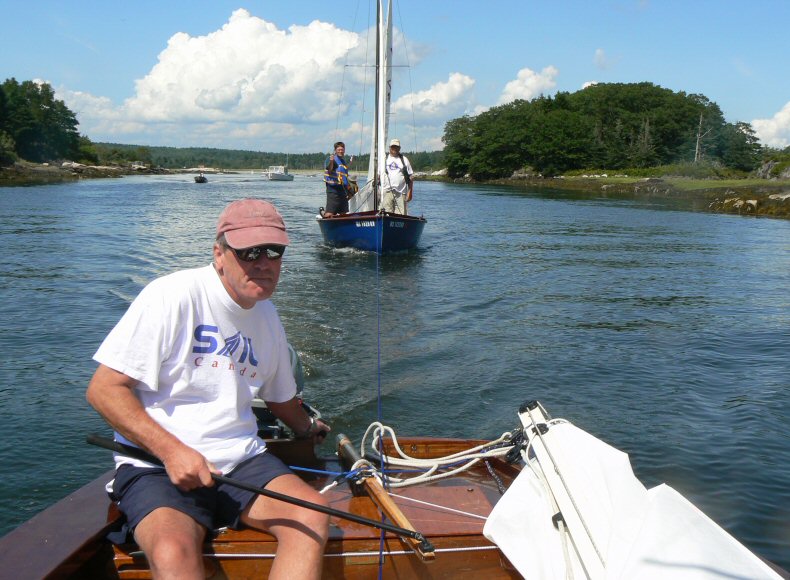 The tidal cycle had moved enough that today we still had significant outgoing flow as we returned.
So we fired up the old motorized mainsail and gave tows as needed.


...



Andrew

(l)

and Kit: A hopeless task - even with Andrew letting Kit stay on his tack as long as possible by keeping ...


...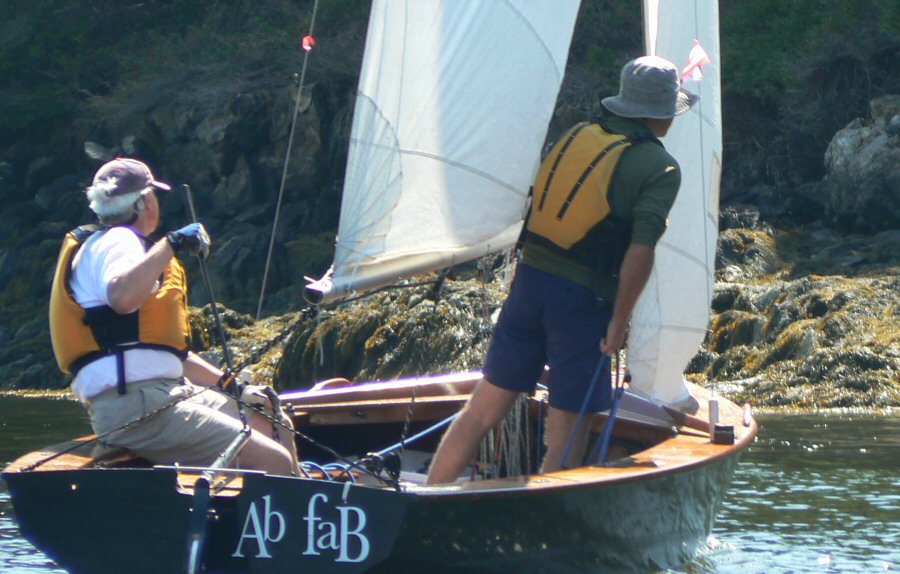 ... a vigilant watch, there needed to be more tacking than sailing in this narrow stretch.
The lads were grateful for the tow when we came along.


...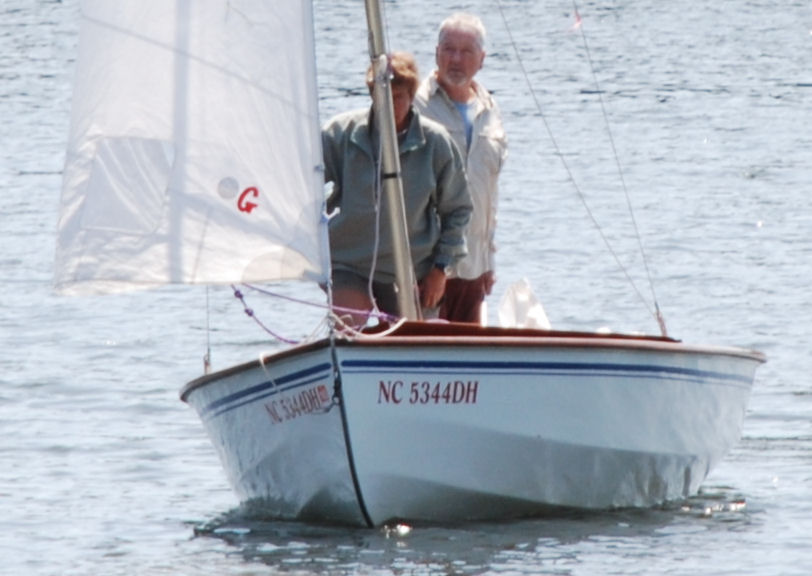 Earlier: Jim and Linda head for haul-out under the watchful lens of Conny Jaspers.


...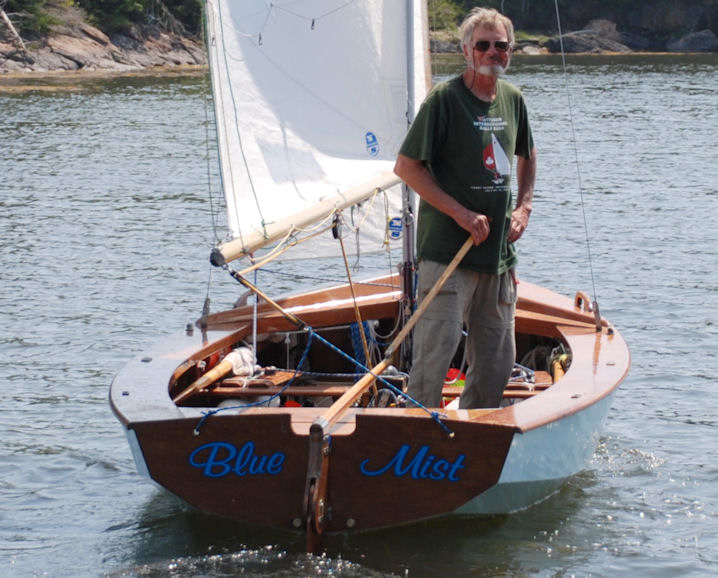 But first, Dick gets his turn. Age, as they say, before beauty???


...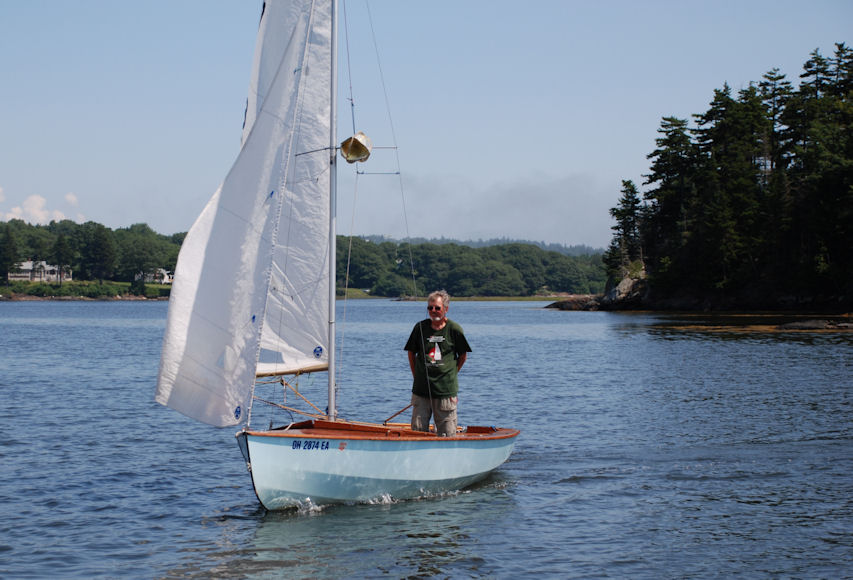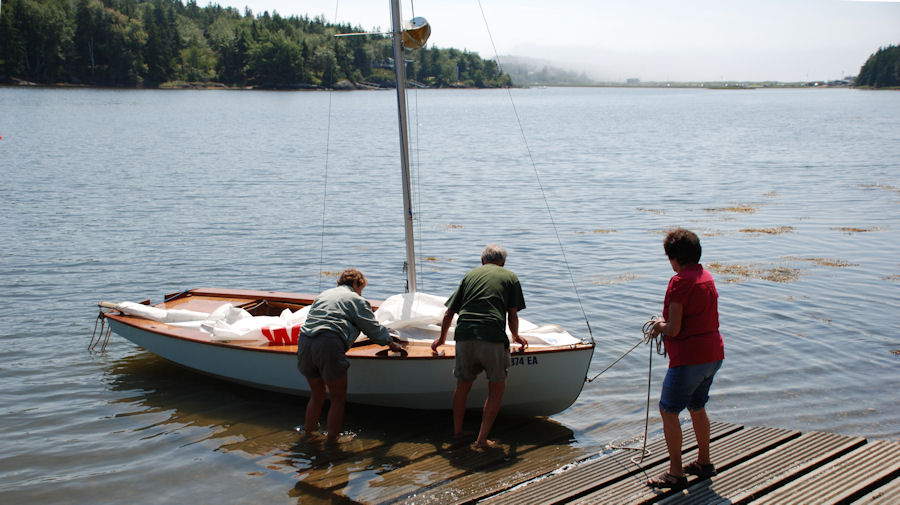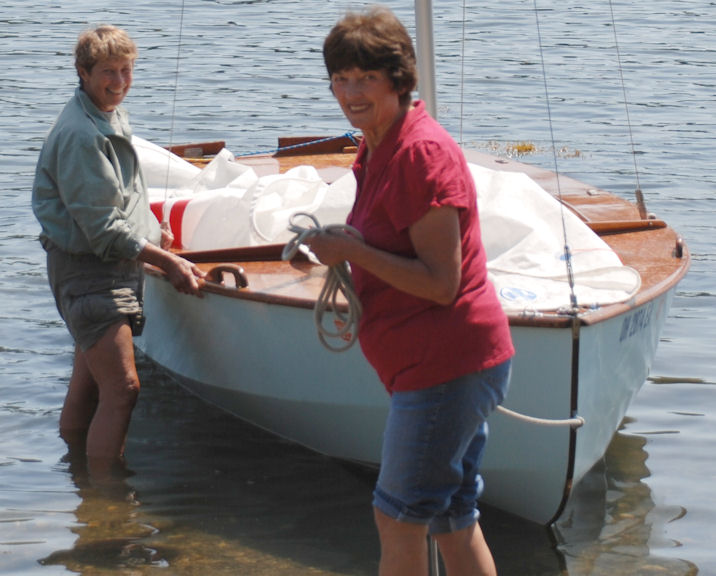 Linda with Jane

(r)

who appears to have enjoyed her first sailing experience very well.


...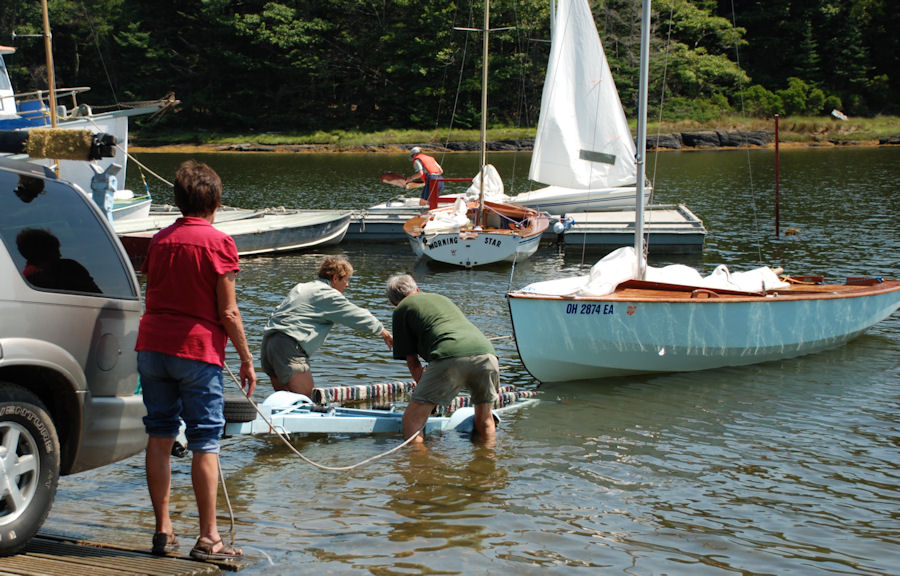 The fog still lingers right off Head Beach.
- for full-size pic, click here


...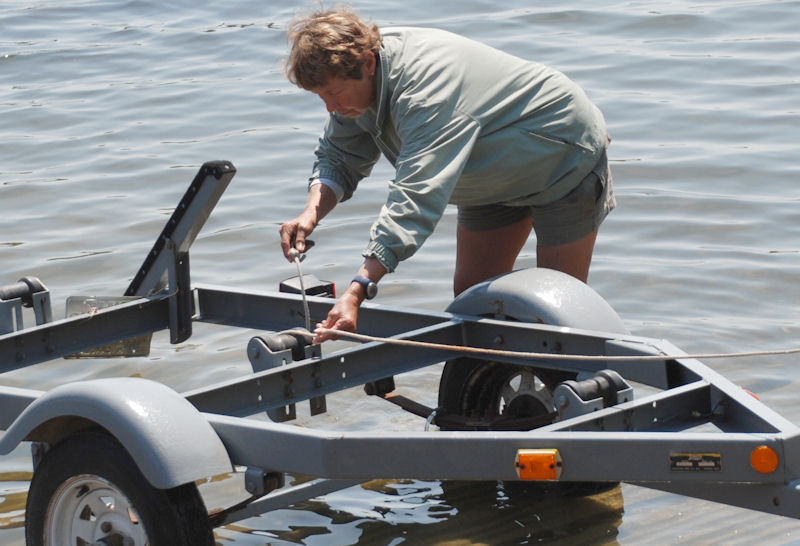 Linda gets it all lined up for

Morning Star

.


...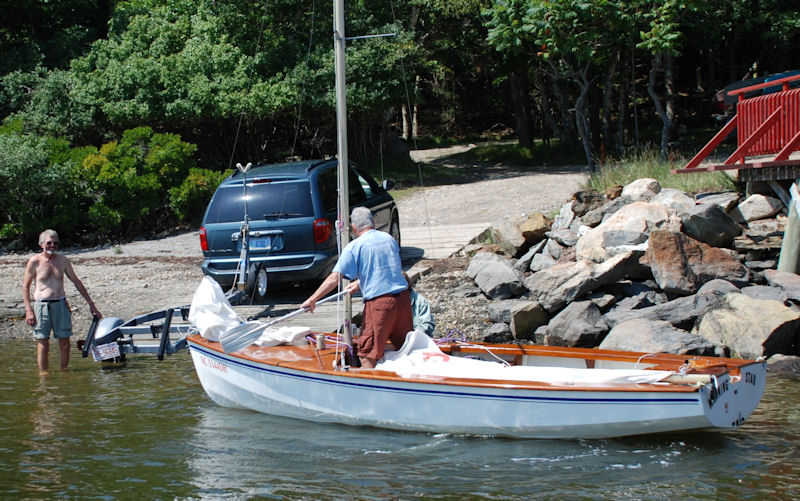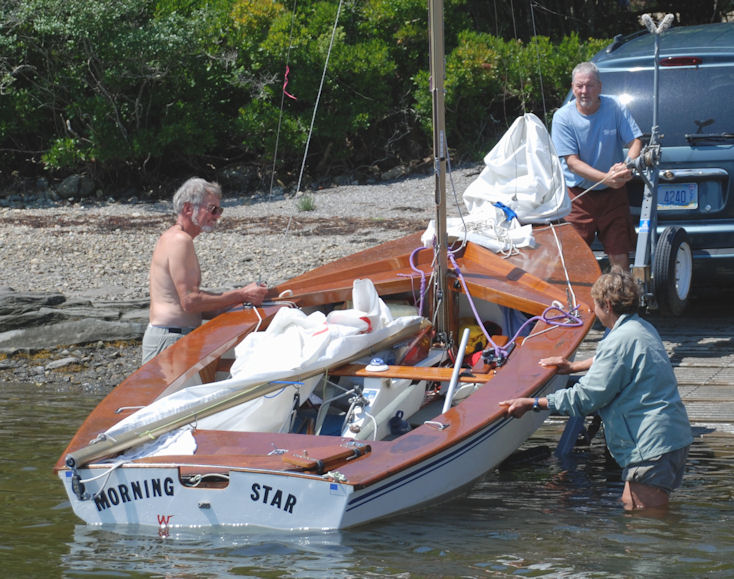 The rollers for the keelson don't force the boat to straighten out. Here. Jim does what we do with our boat: From his well-angled vantage point, he calls lining-up instructions to his assistants, Dick and Linda. Trying to winch at any angle at all invariably results in the boat sliding off its intended rollers.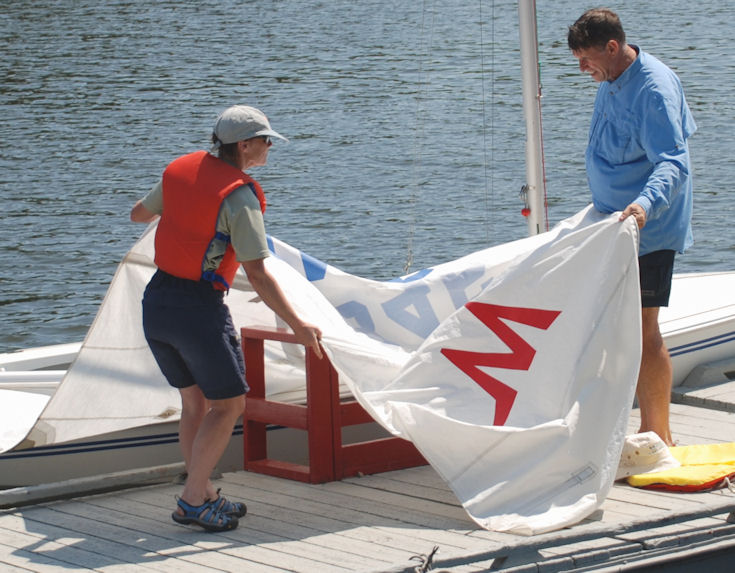 Lori and Alan put their waiting time to good use.


...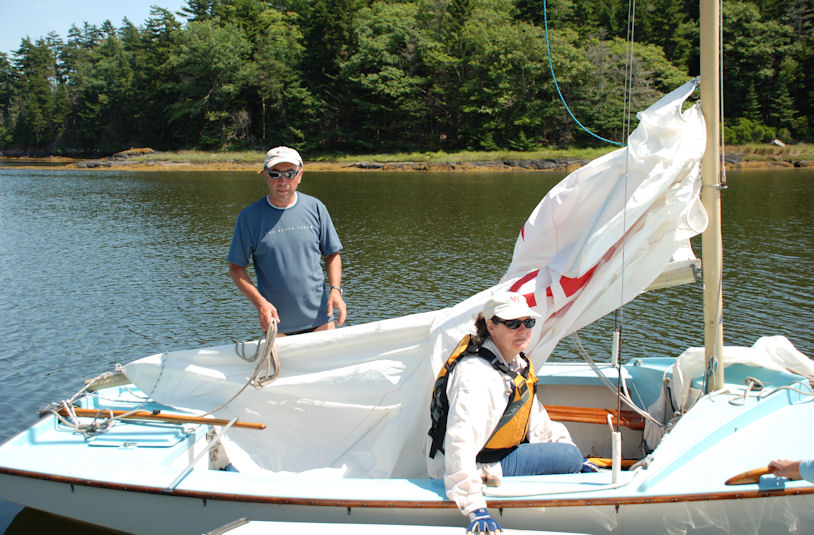 Gilles and Margie wait at the dock while Bill Harkins retrieves the W2526 trailer from the lot.


...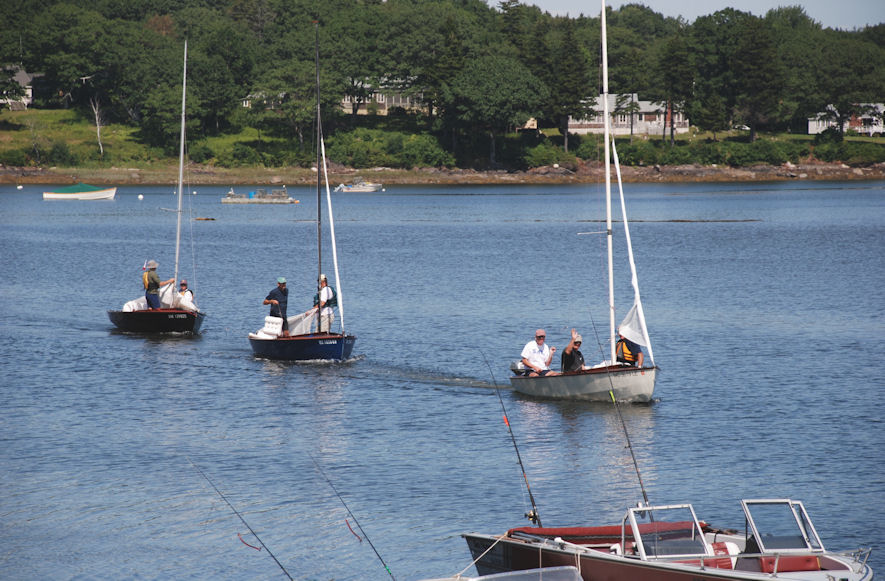 The

Solje

tow arrives.


...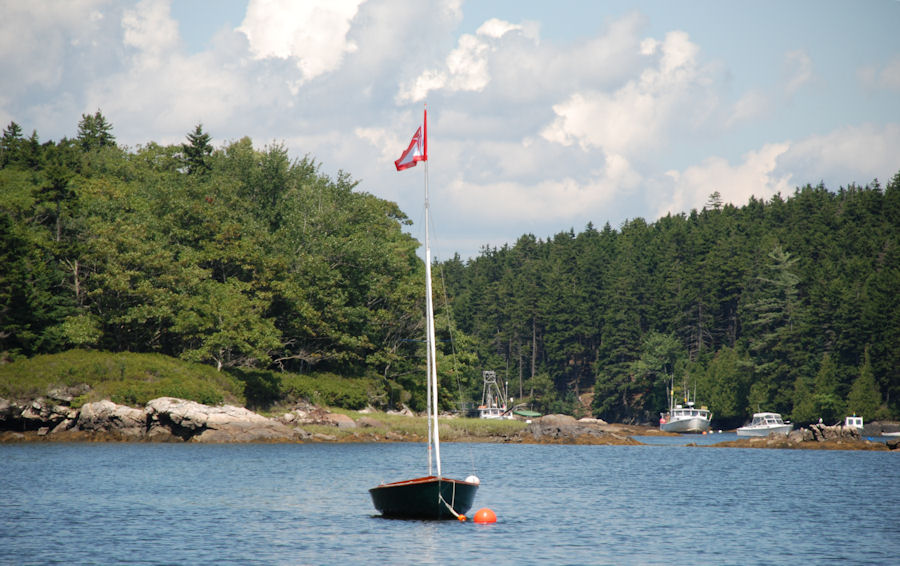 My beloved W3854 still patiently waits as we pass.


...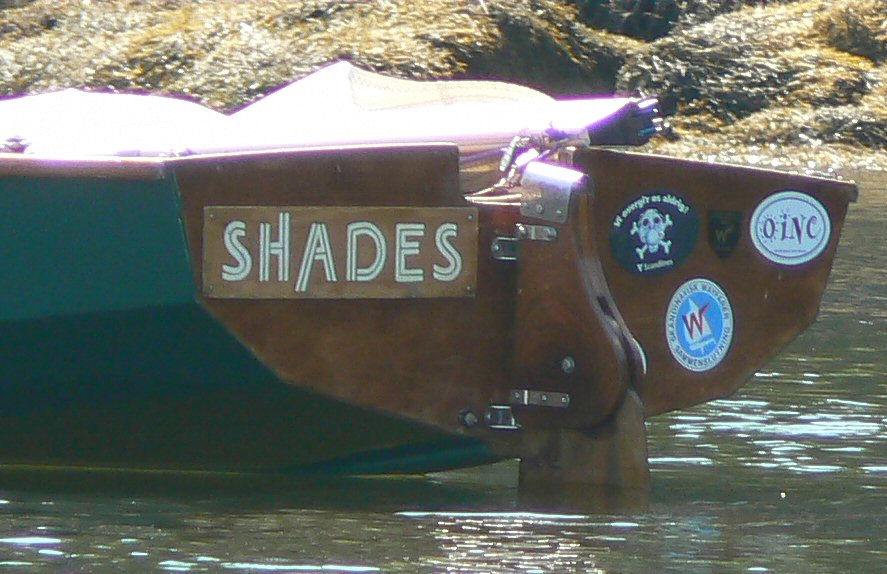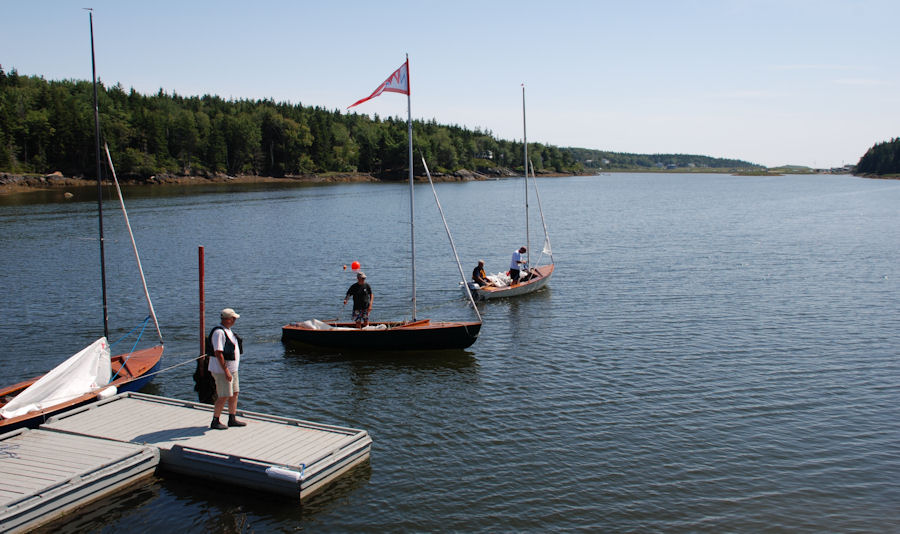 Curb service??


...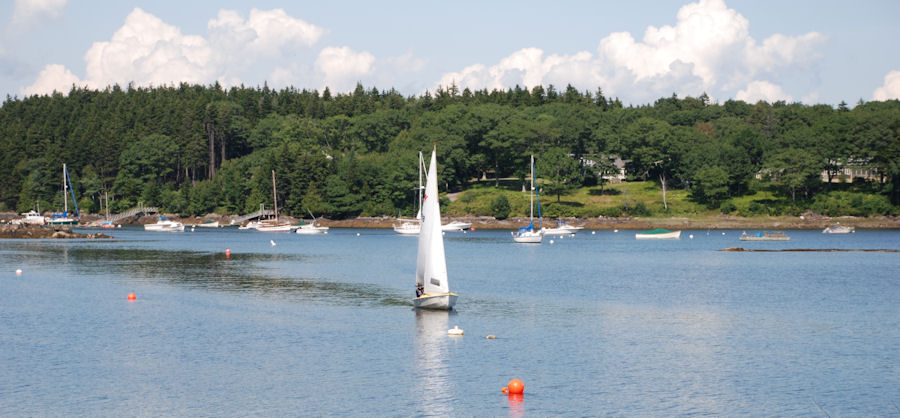 André and Ralph enjoyed their sailing until the last possible moment.