the 2008 International Wayfarer Rally *

Hermit Island, Maine
Friday's Lobster Feast - 1
...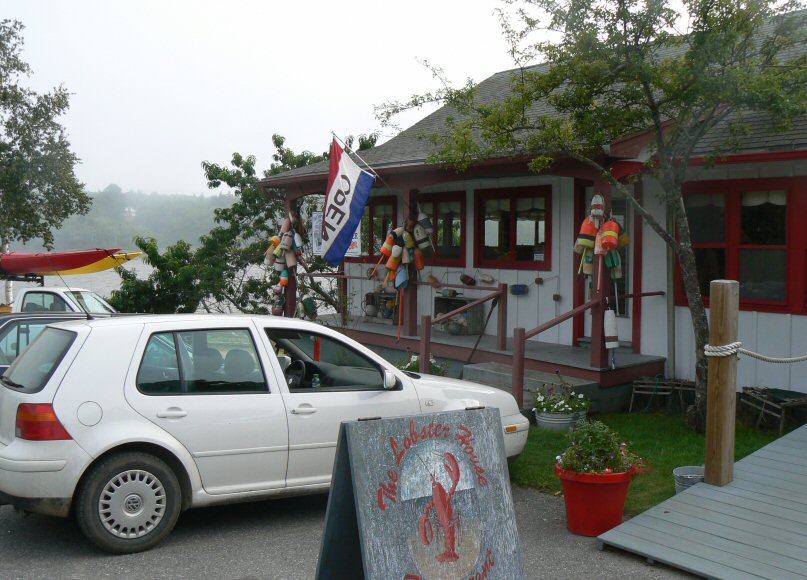 Being no great lobster fan, Uncle Al has driven around to get a personal pizza.
And where would he get that? Why, at the

Lobster House

of course!!!


...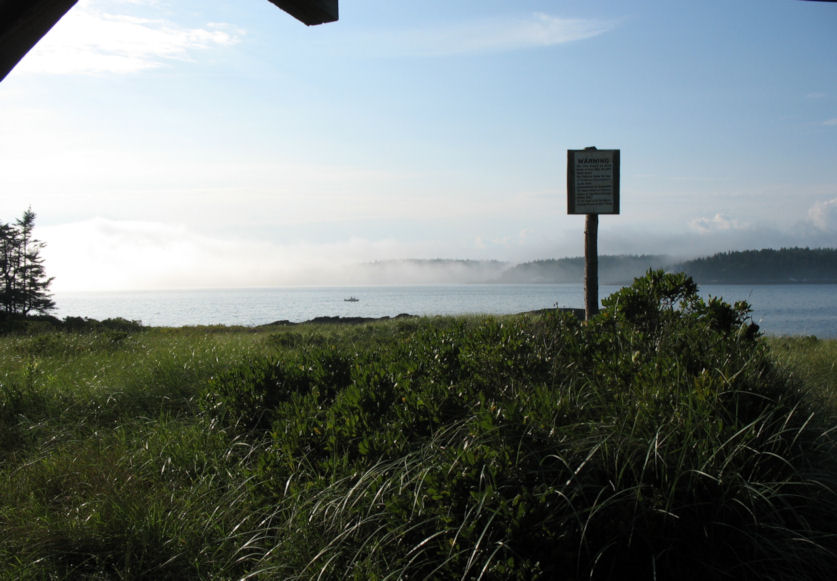 Our Feast will be held at the north end of Hermit. Lucky us! The fog continues to stay just far enough away.


...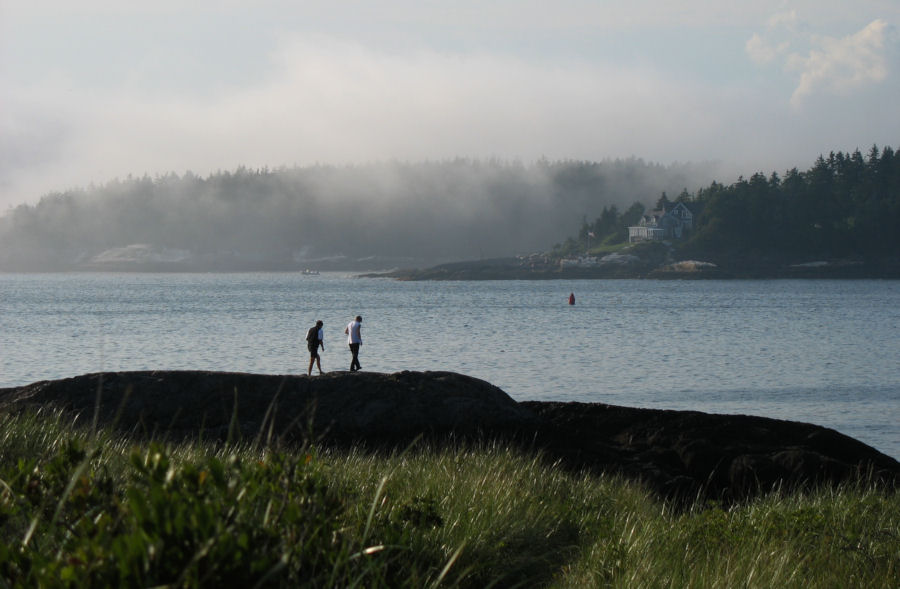 for full-size pic, click here


...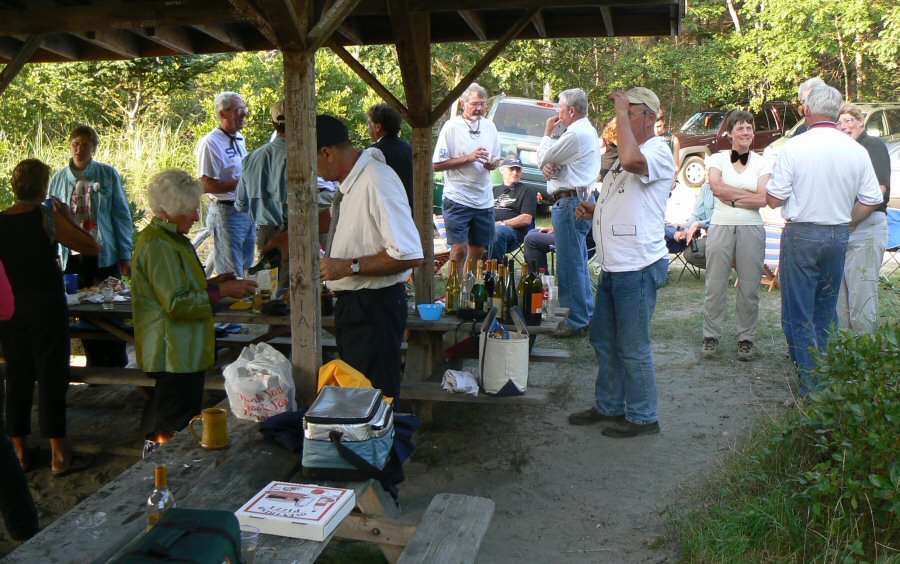 It was a "black tie" event in the tradition started by Carol Hansman and Lori ... at Killbear last year.
Note Al's lone pizza front and centre. It was very nice and, for a while, the only sign of dinner, because our caterers arrived late.
- for full-size pic, click here


...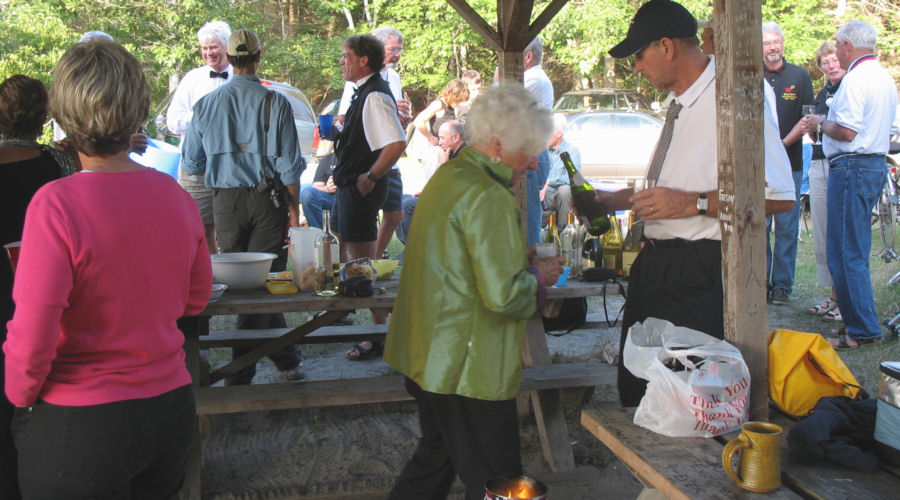 The caterers may have been late but the wine was ...


...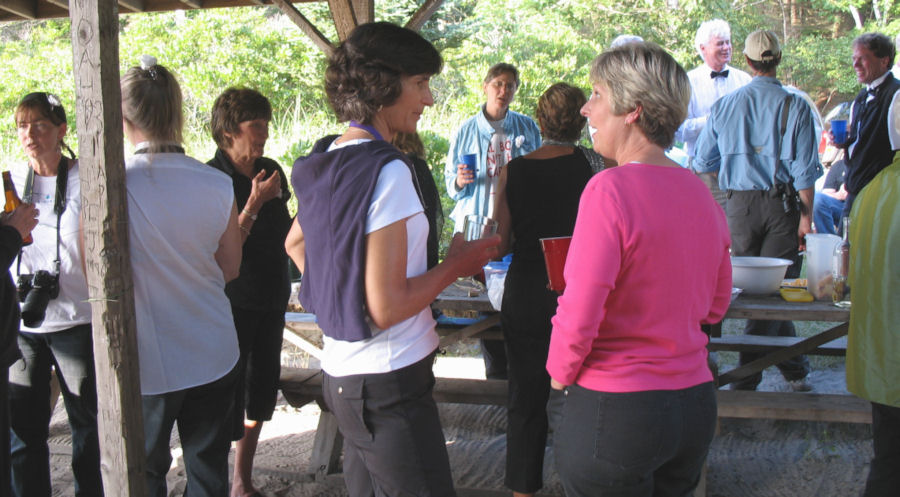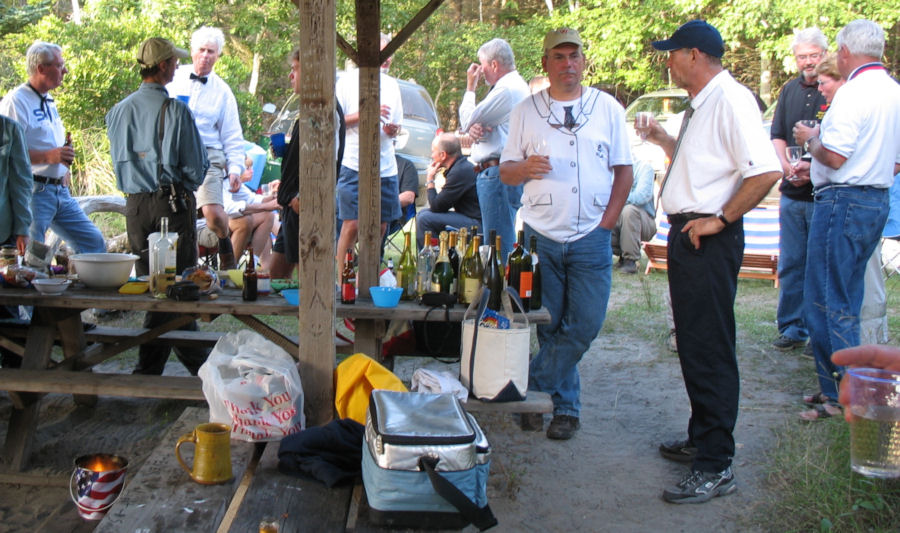 ... on time!


...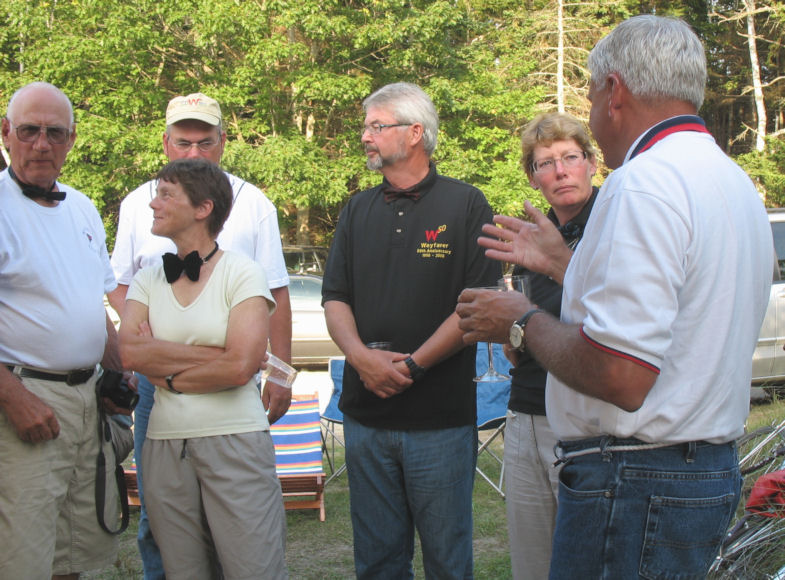 (l to r)

Al, Anne, Ton, Ray, Jill, Gary


...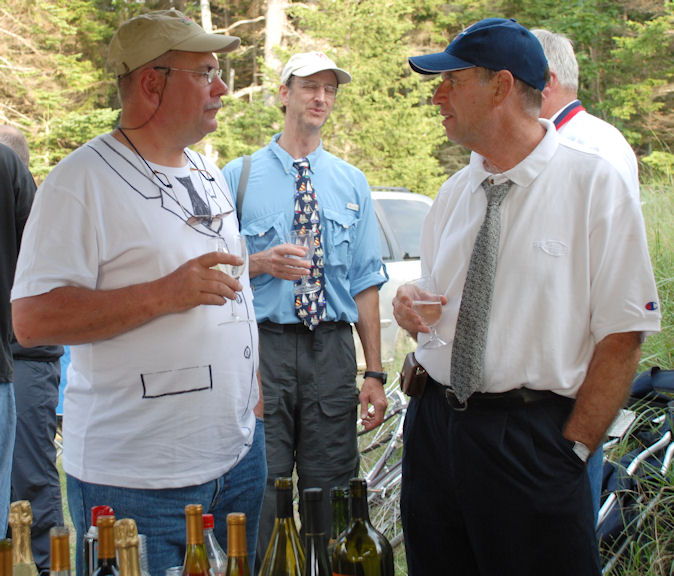 Ton displays the latest in European formal fashions, created by the great Monsieur Ton himself!!


...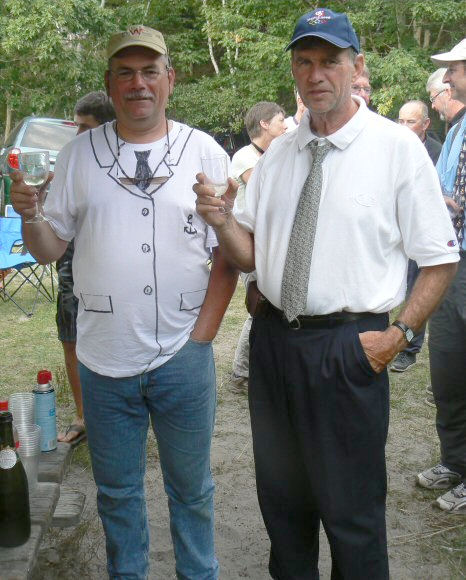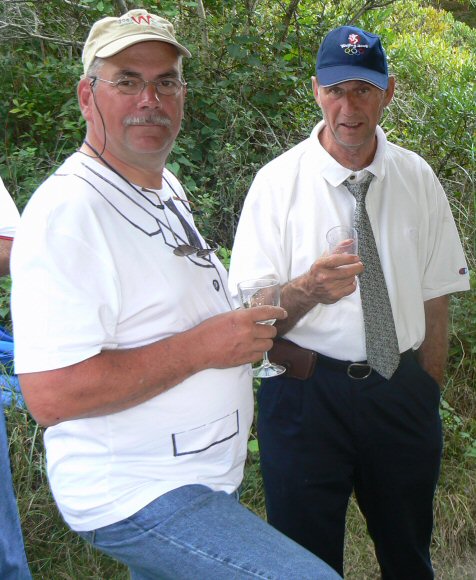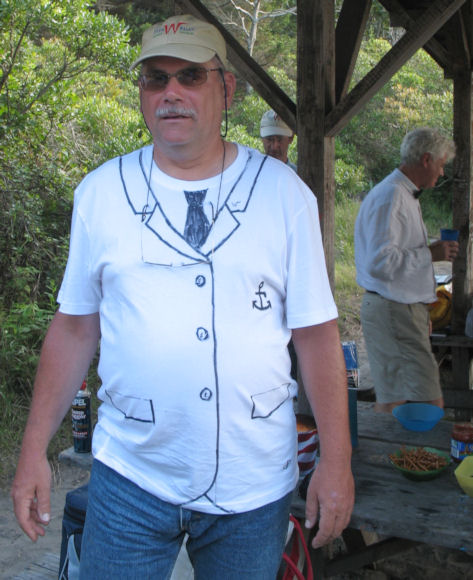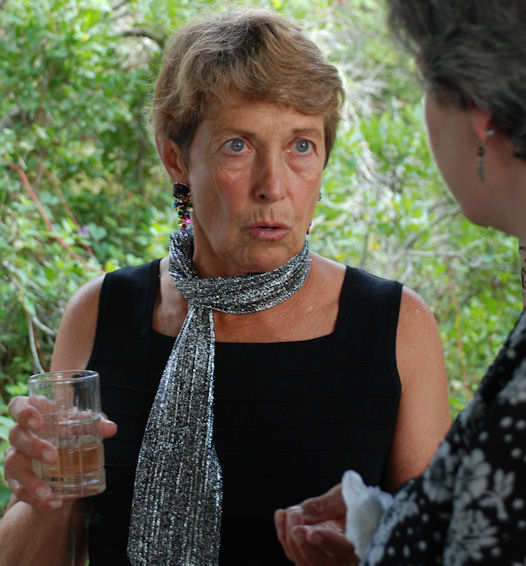 Genuine elegance, too: Linda Heffernan


...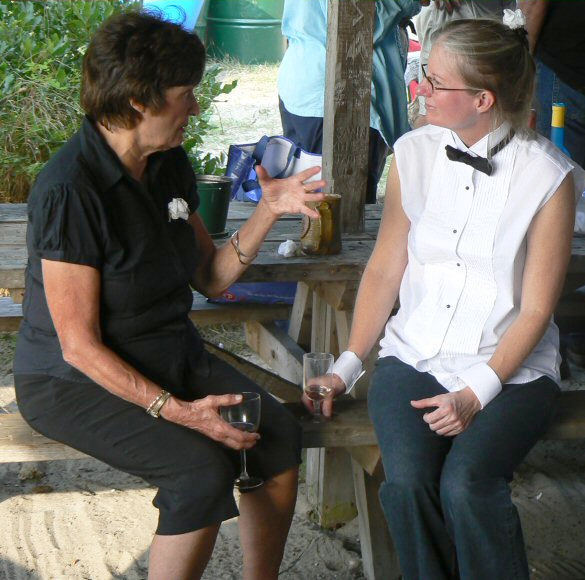 Jane and Lori

(r)




...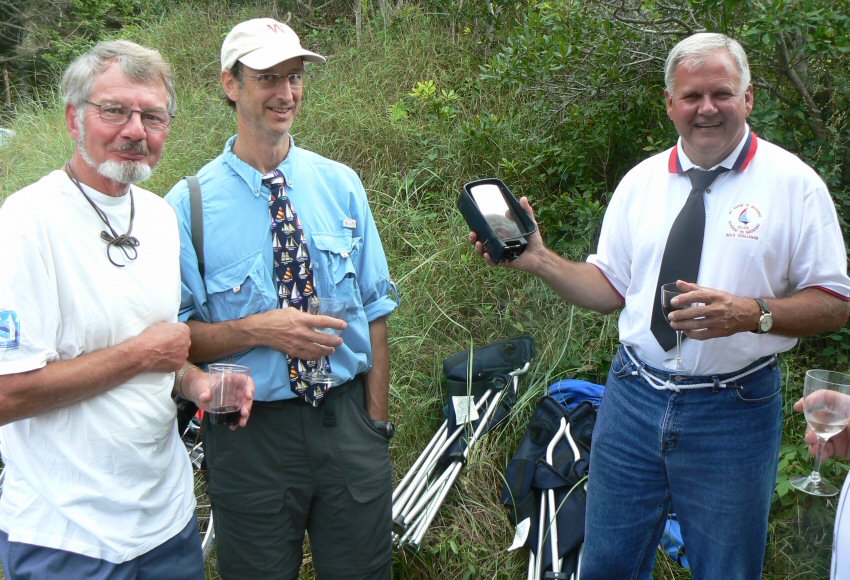 (l to r)

Dick, Tom G, Gary


...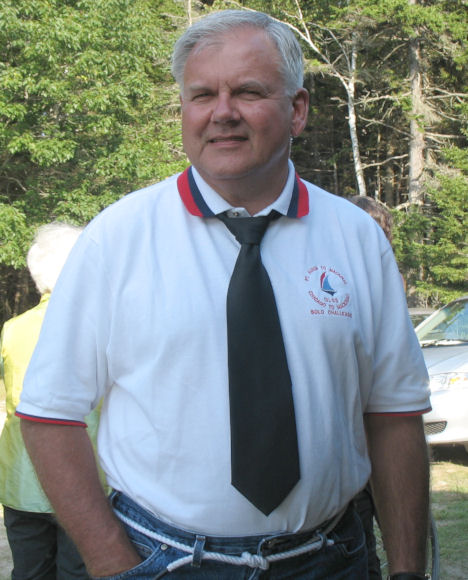 Gary


...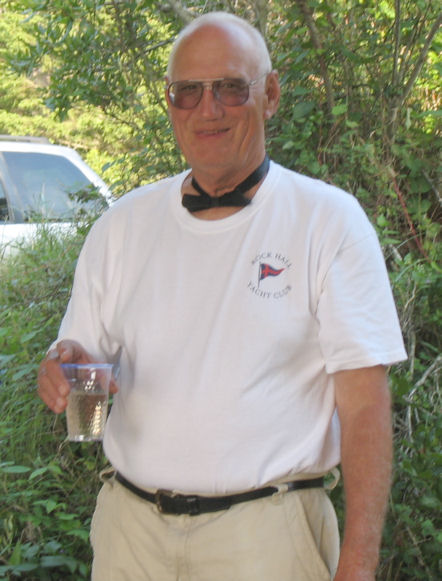 Uncle Al models his birthday present, given with a view to this very occasion.


...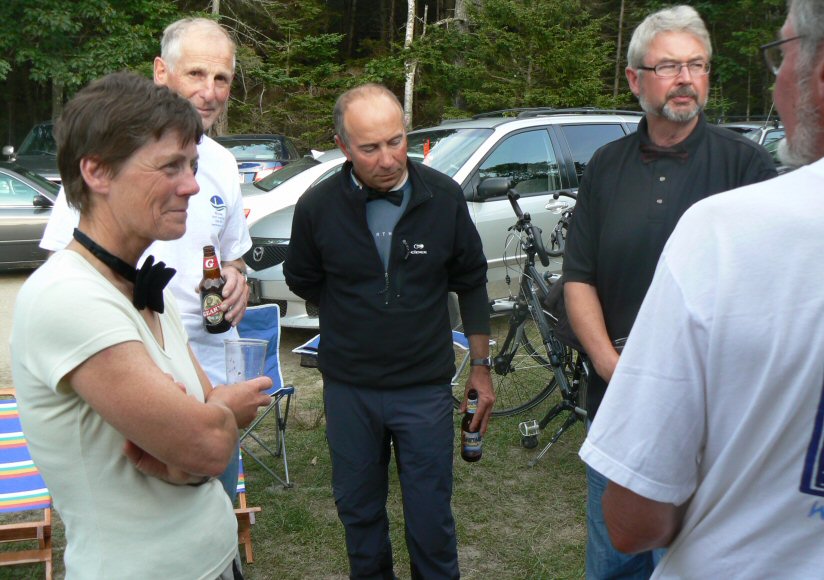 (l to r)

Anne, Ralph, Gilles, Ray, Dick


...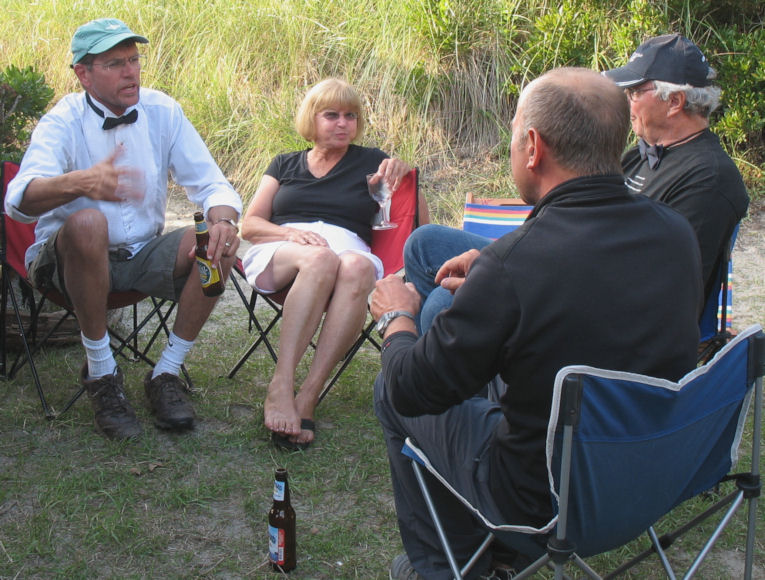 (l to r)

Tom E, Monique (resting a sprained ankle), Gilles, André


...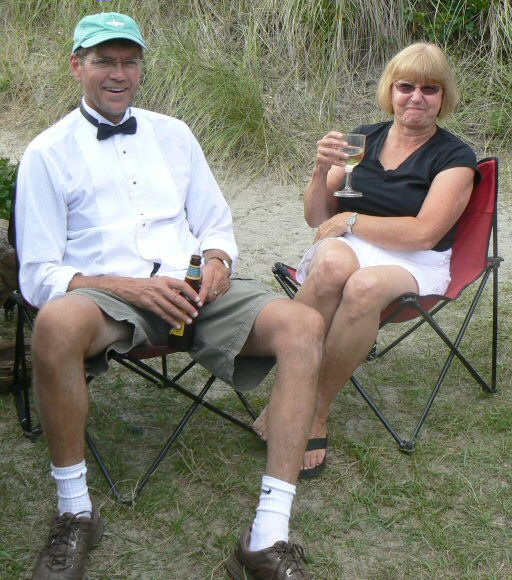 Tom looks quite content. Monique, meanwhile, puts a brave face on her suffering
for which Dr. André appears to have prescribed wine!!


...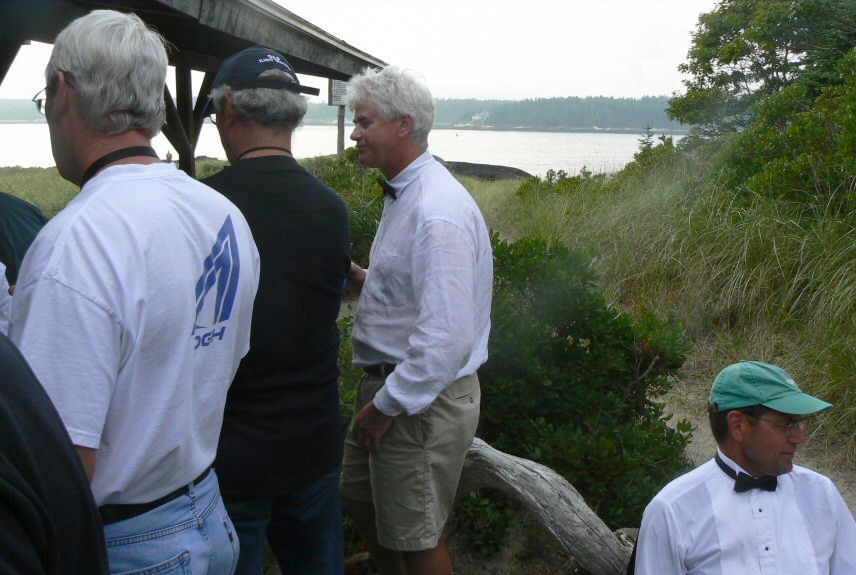 (l to r)

Tony, André, Kit, Tom E


...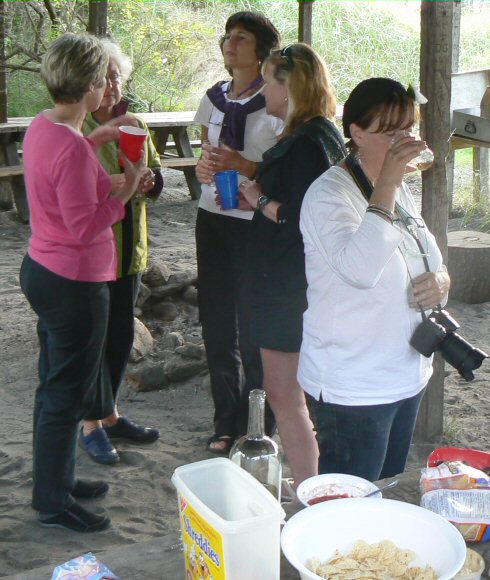 (l to r)

Diane, Mary Asselstine, Nel, Patsy, Conny


...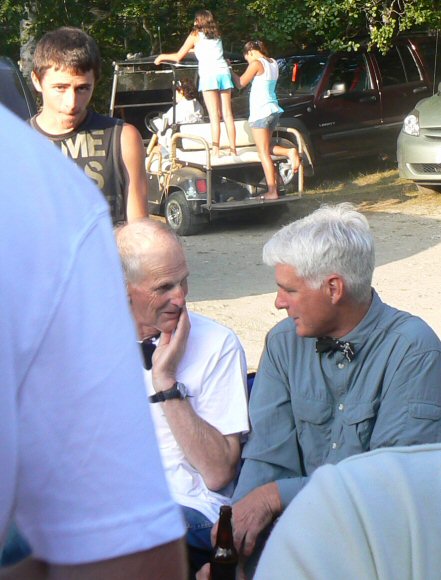 (l to r)

William, Ralph, Bill - not to mention the two/three sweeties in the electric cart


...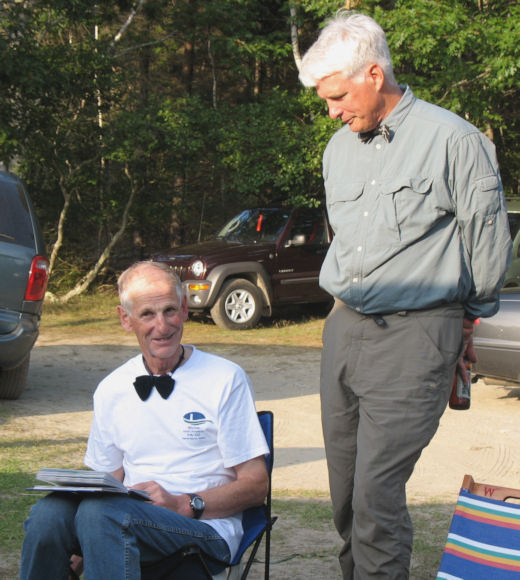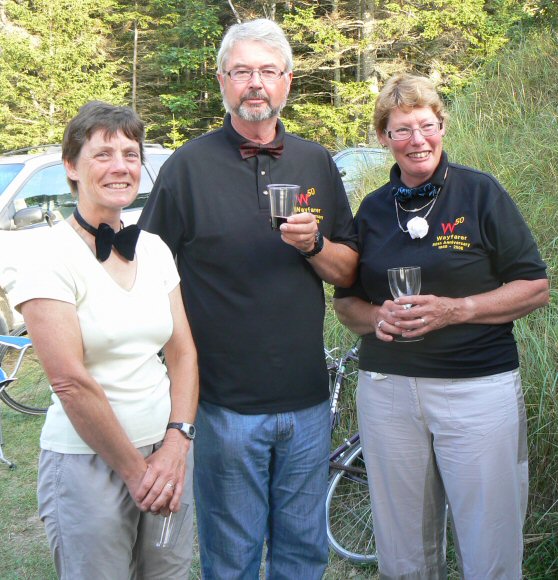 Anne Kell with Ray and Jill in their spiffy

W 50th Anniversary shirts




...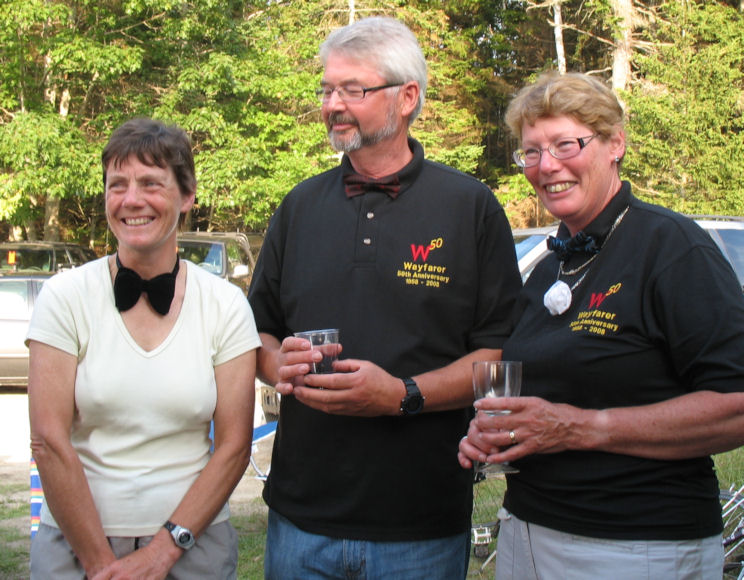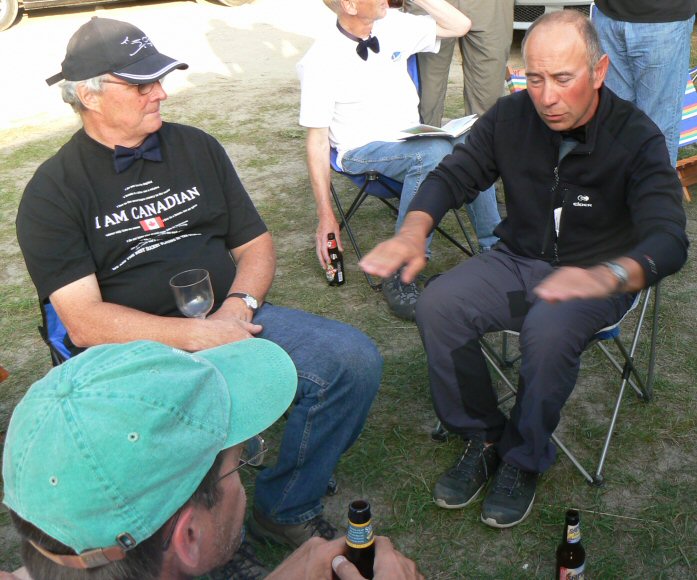 Using his formal shirt, André states the obvious.


...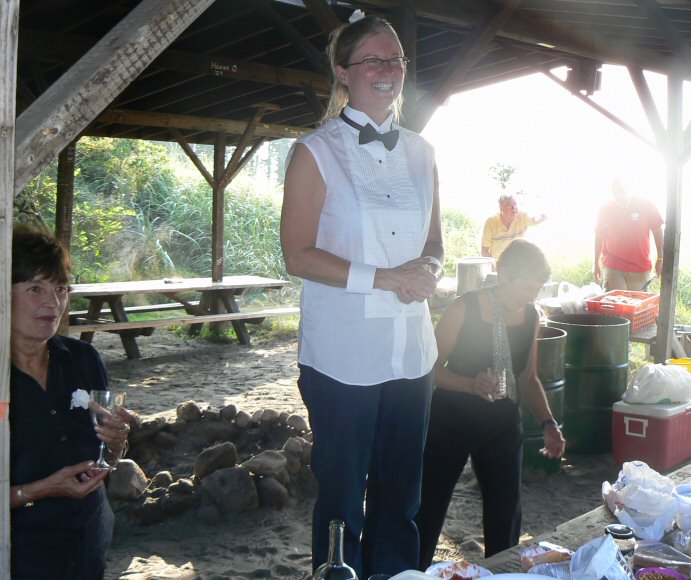 As the caterers at last arrive and swing into action, famous

Bruise Sister

Lori ... gets the entertainment started.


...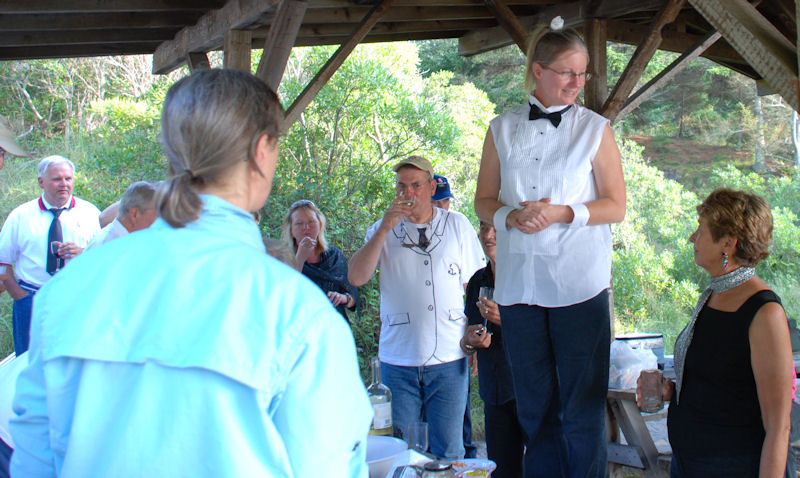 The entertainment being us: We get a little while to come up with interesting W-stories, preferably from this week.


...