the 2008 International Wayfarer Rally *

Hermit Island, Maine
Thursday 14 August - 6
...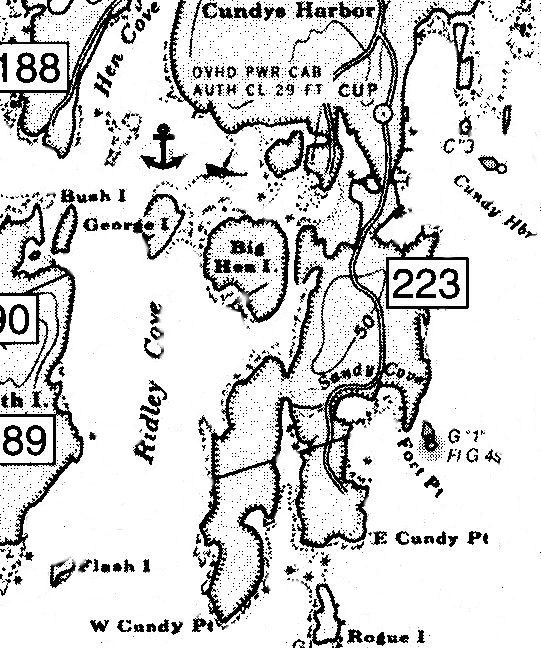 Chart copied with the kind permission of Curtis Rindlaub, author of the Maine Coast Guide for Small Boats.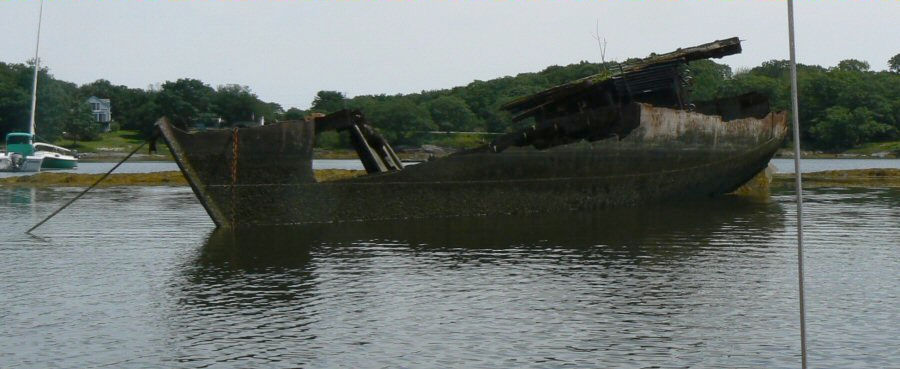 Yup! The shipwreck shown on the chart is there all right!!
...


To the poor guys hard at work in this working marina, we must have looked like a regatta that had lost its way??
...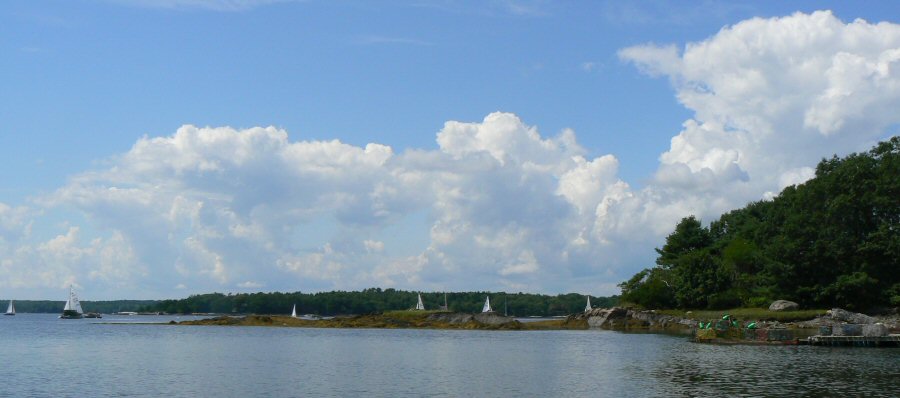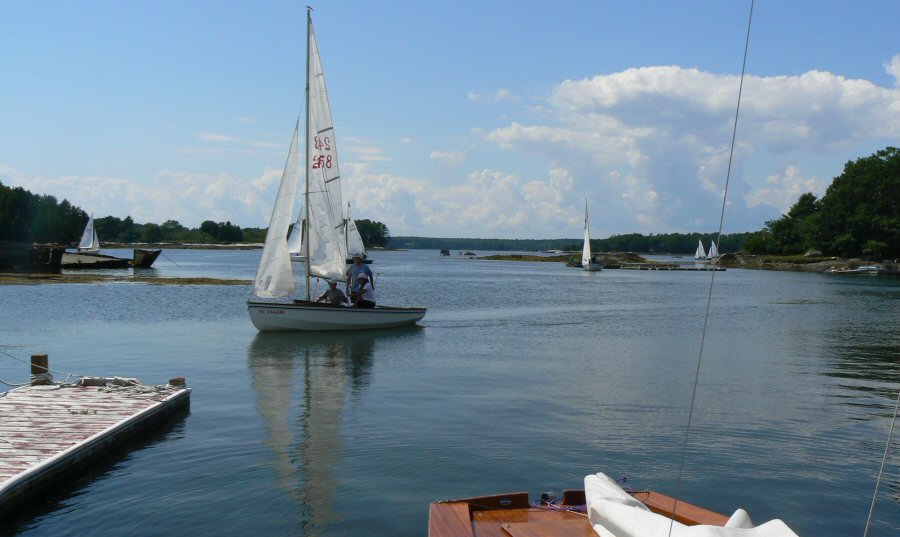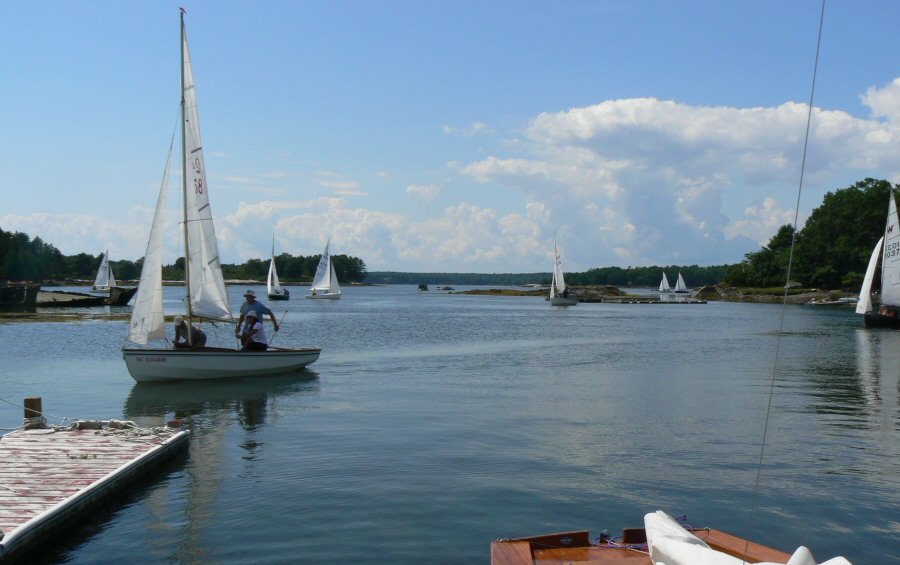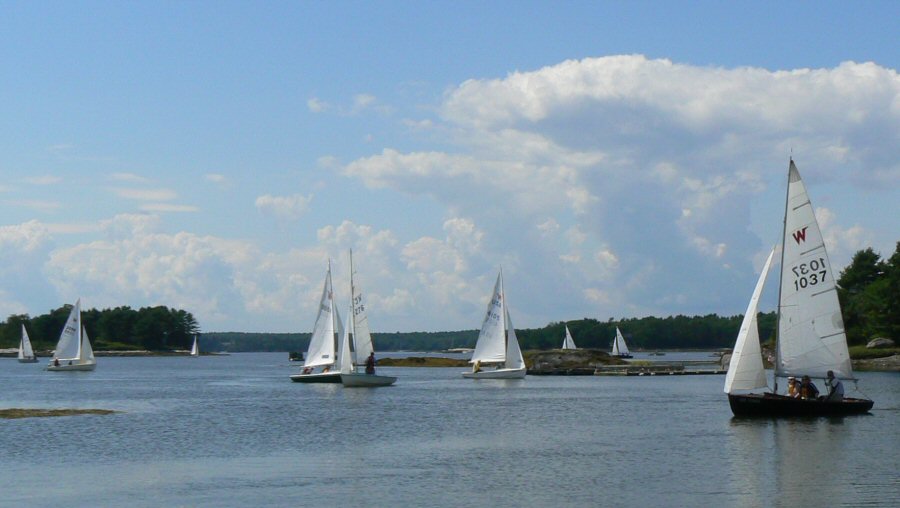 Or perhaps the marine version of locusts???
for full-size pic, click here


...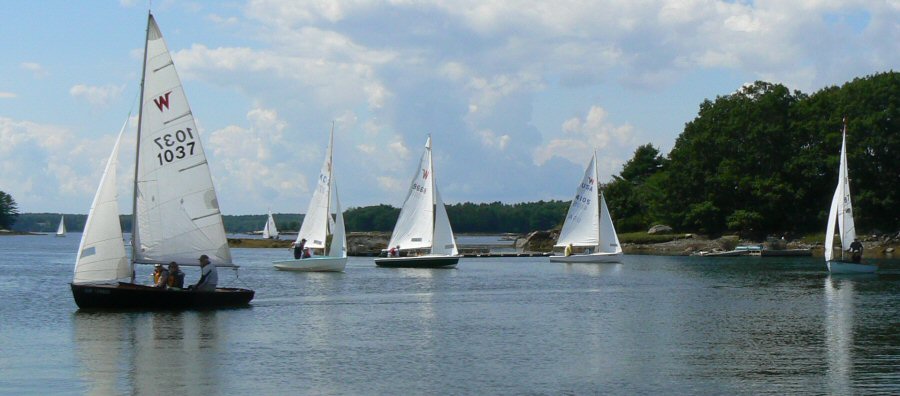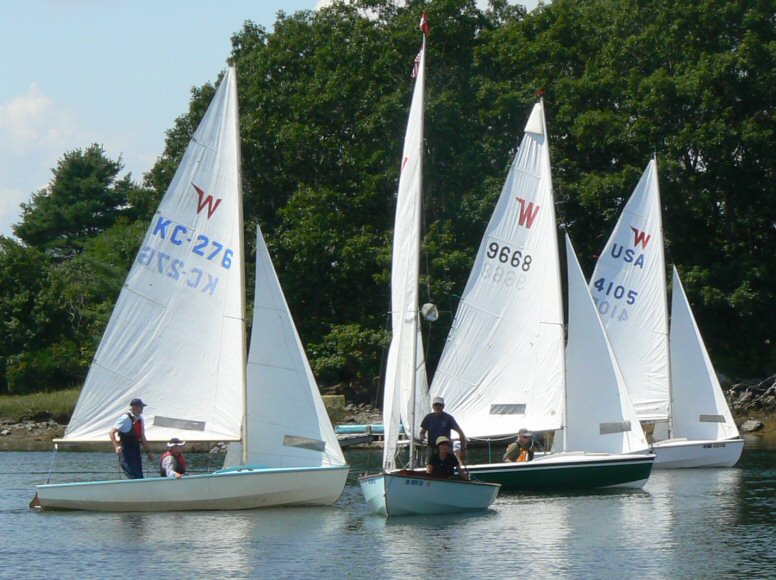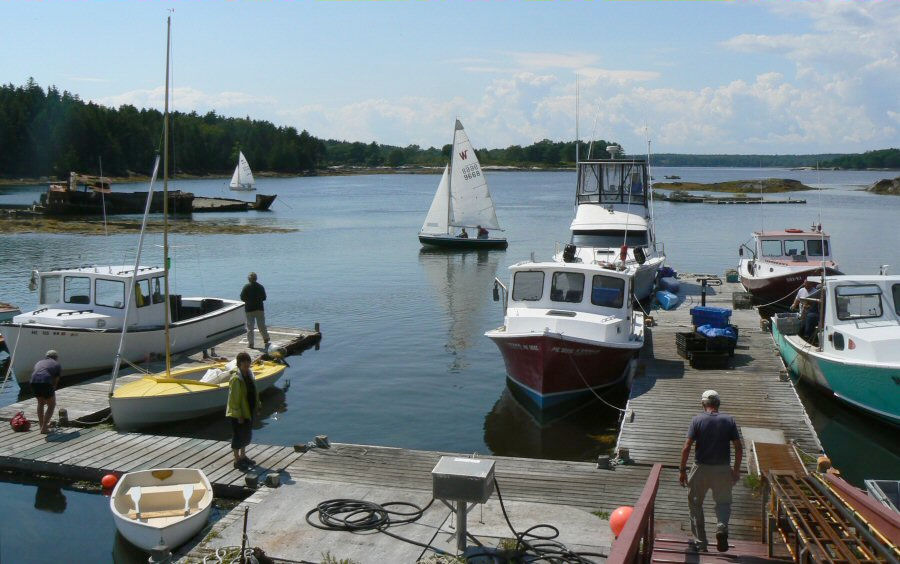 The owner, though, was very polite and welcoming - provided we didn't stay overly long
and get in the way of the working boats expected in half an hour.
- for full-size pic, click here


...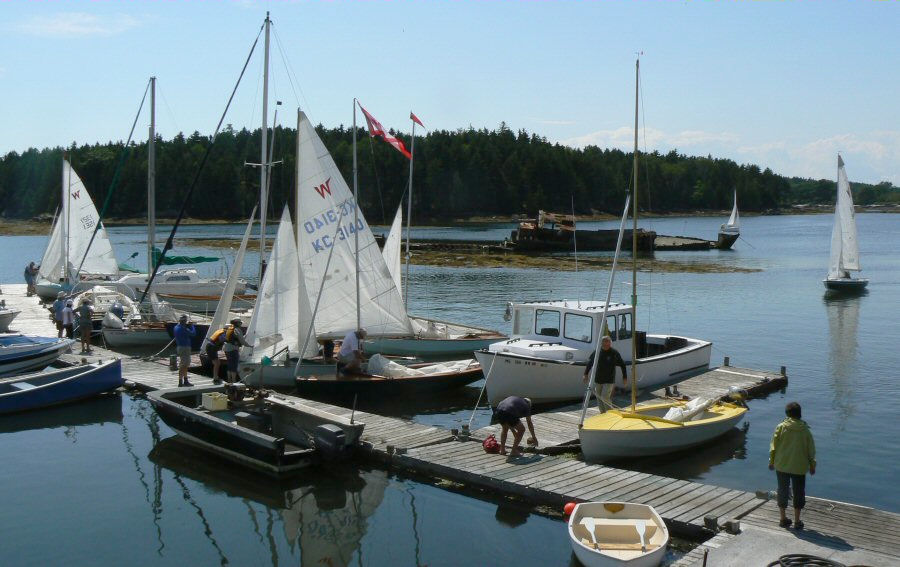 for full-size pic, click here


...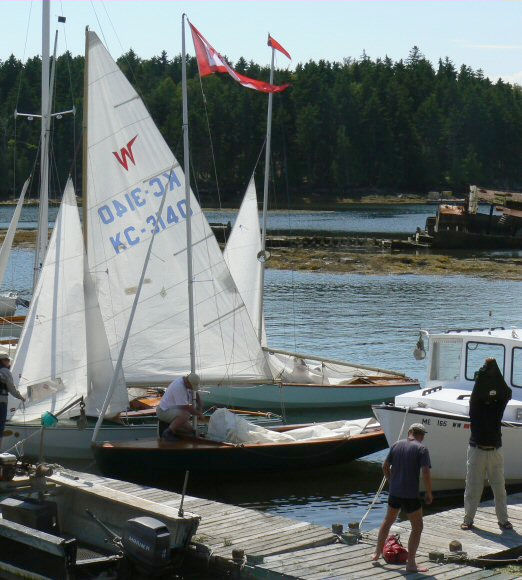 That flag fancier, Ton, has raised the NedWA pennant on

SHADES

.


...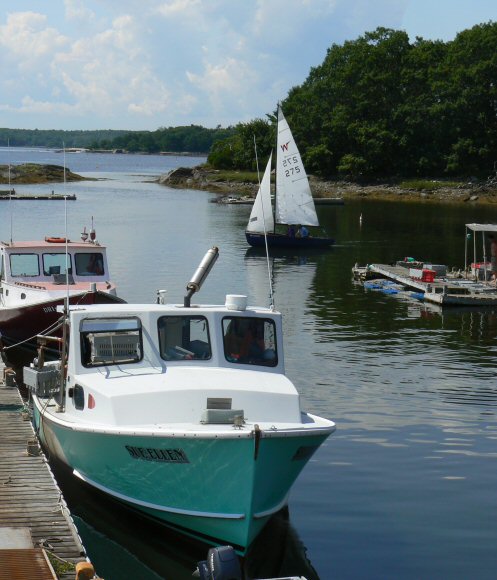 Tom and Diane arrive to complete the picture.


...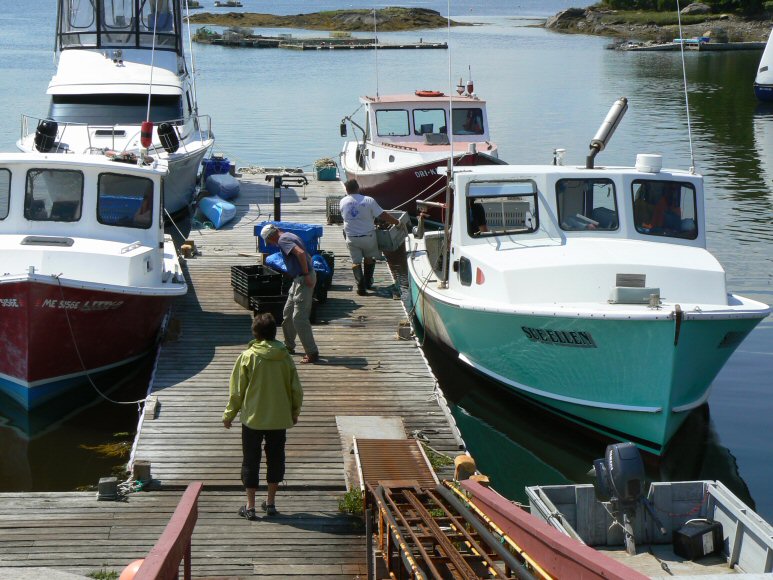 They even let us use their bathroom which was ...


...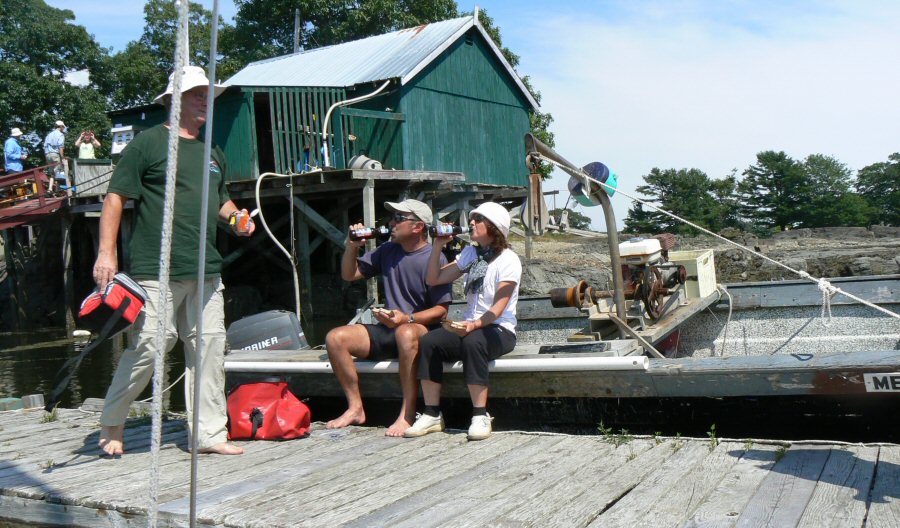 ... up the ramp. Kind people!


...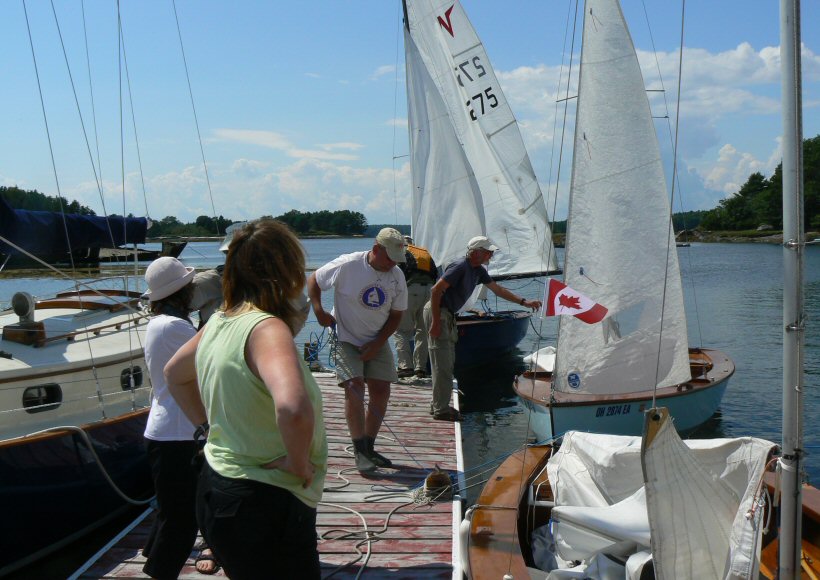 Their main concern seemed to be, understandably, that we not scratch their paying beauties like the one on the left here.


...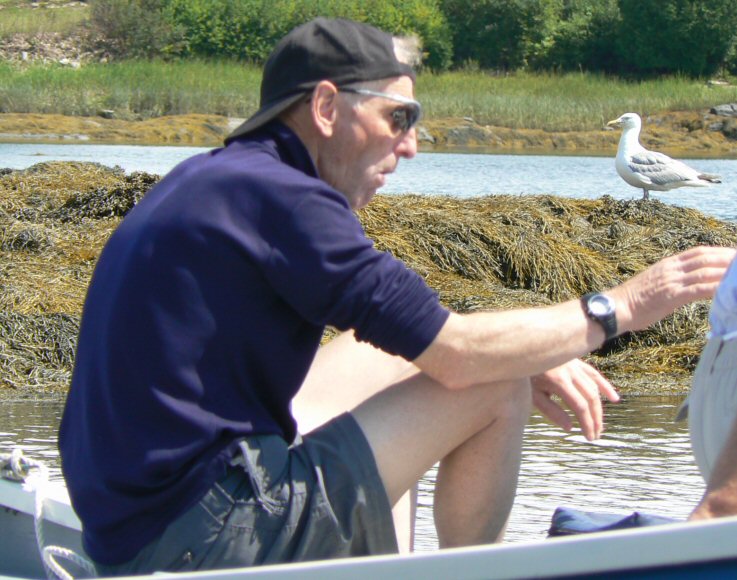 Ralph, the gang banger


...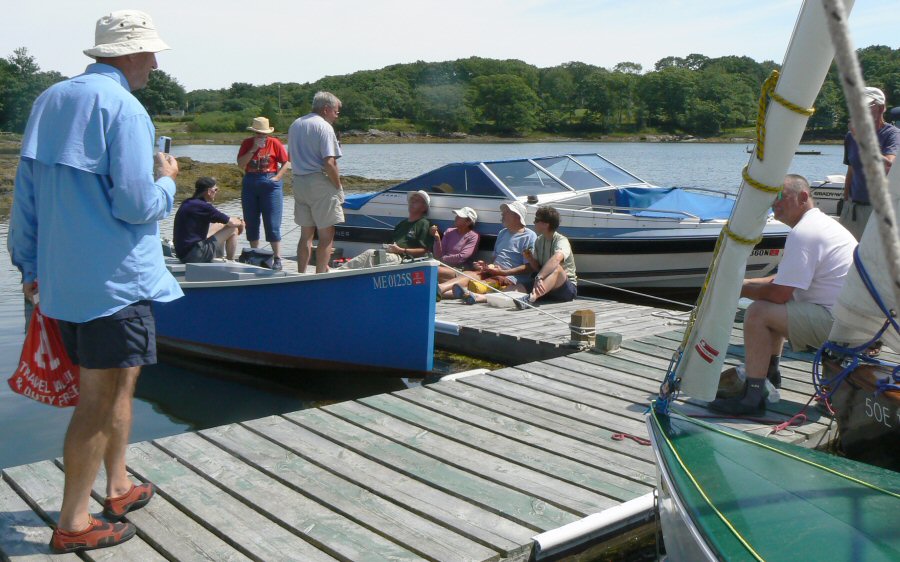 Lunch time!! eat up, guys, we only have half an hour!!


...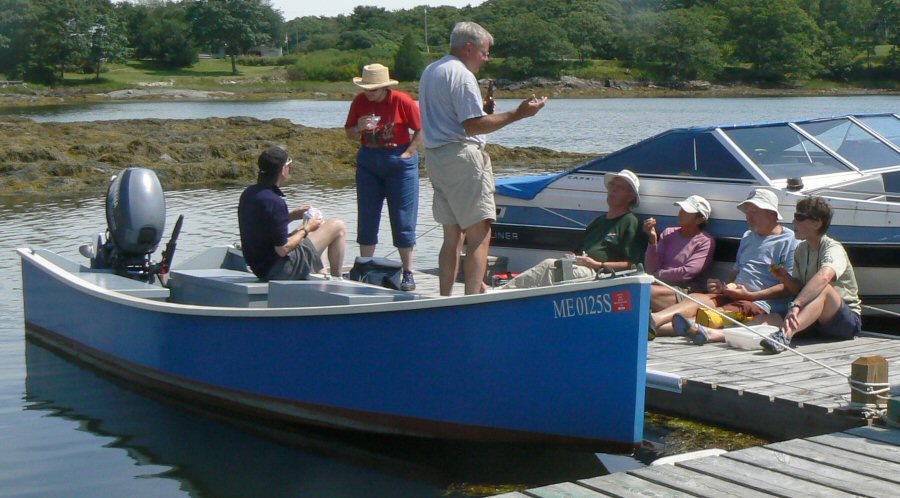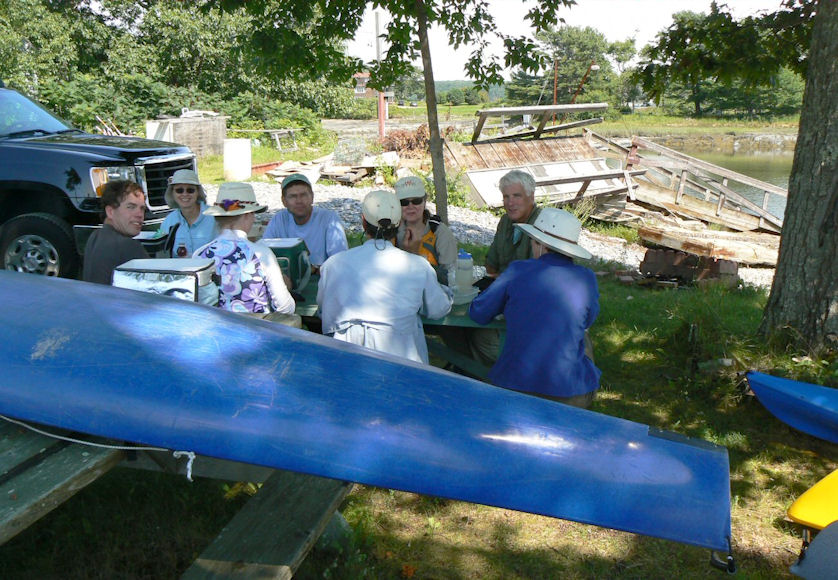 Some of us got to use the employees' picnic table! It had become quite hot and the shade was welcome!!


...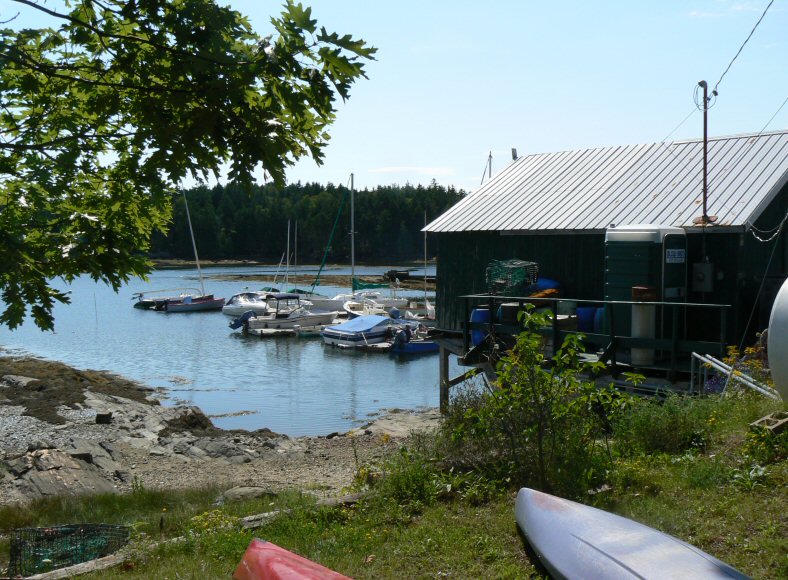 View from the picnic table