the 2008 International Wayfarer Rally *

Hermit Island, Maine
Tuesday 12 August - 1
...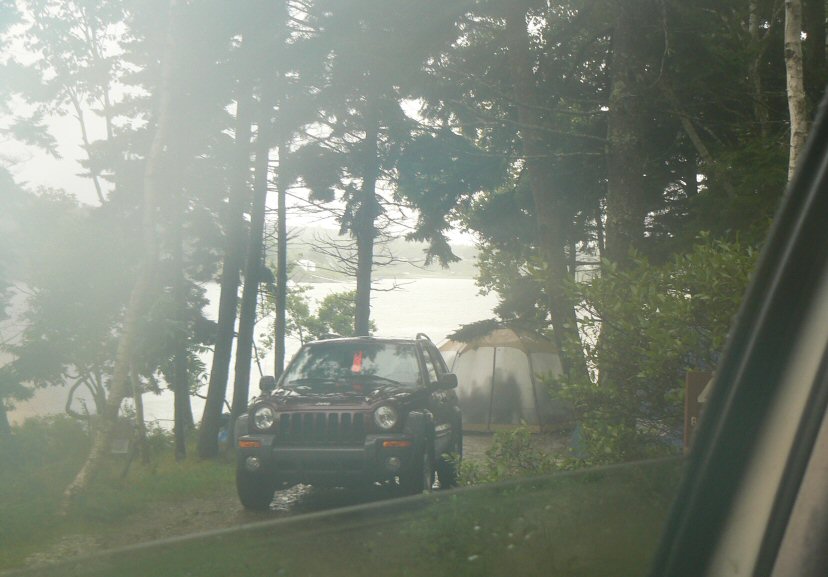 Tuesday morning: It has poured much of the night, but my tent made it through the ordeal relatively bone dry.
As I backed out of my "driveway", I got this view of the Hirsch headquarters.


...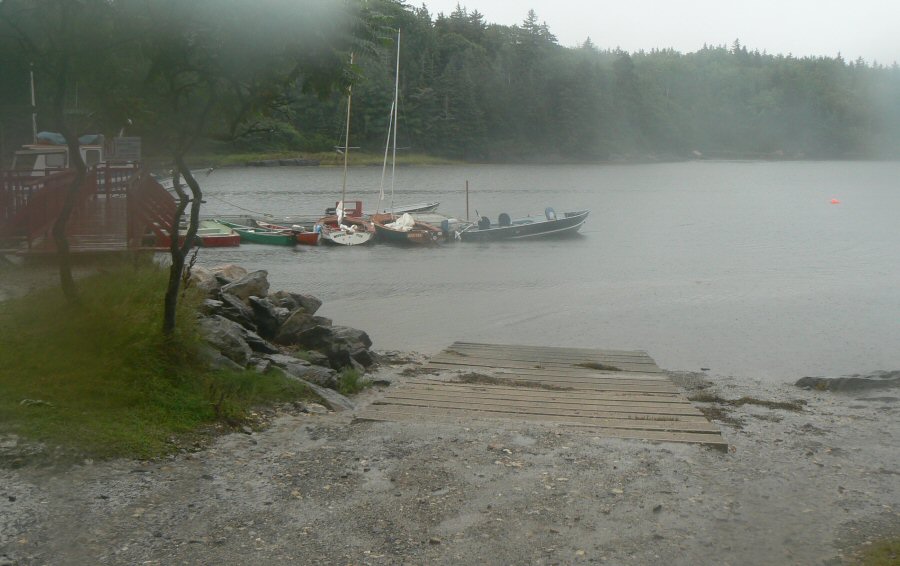 Before heading off to Popham for breakfast, I quickly had a look - from this distance - at our boats through ...


...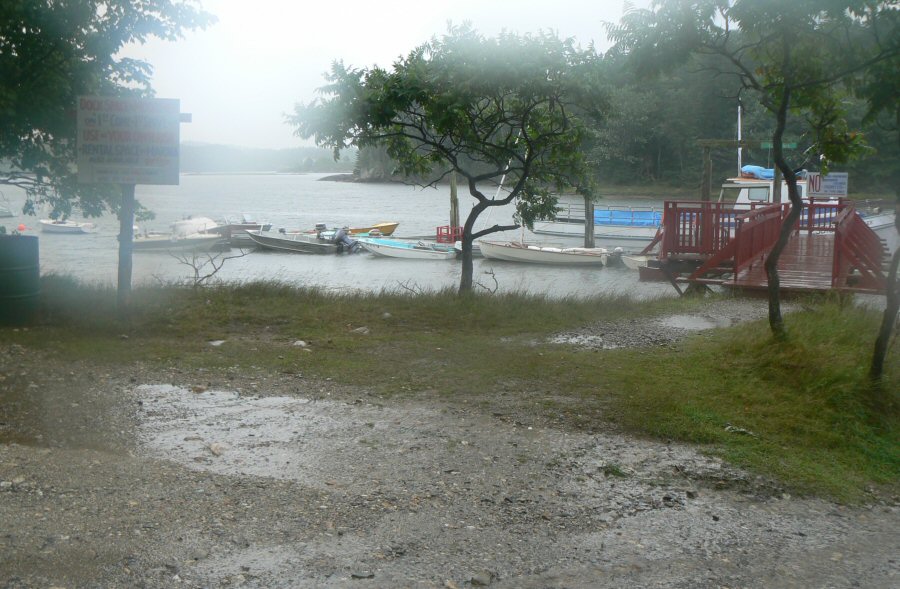 ... the downpour. At breakfast, some of the locals were talking about Popham neighbours whose entire driveways
had been washed down the hill during the night. I think I drove over some of the remains on my way into town.


...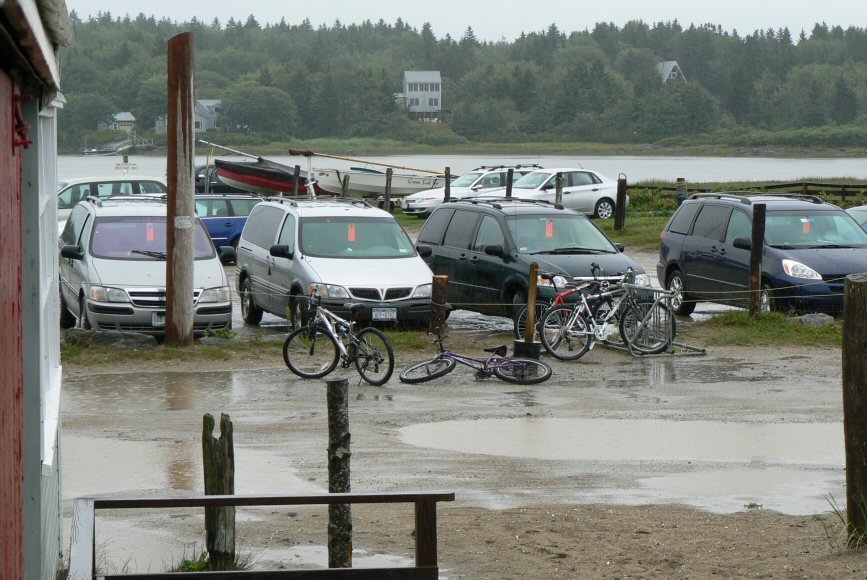 View from the camp store's front porch: During the night, two more Wayfarers arrived from Ottawa, Ontario to a wet welcome:
Andy Douma's

Port Tack Too

(red and white) and Lori Beehler's

Green Side Up

.


...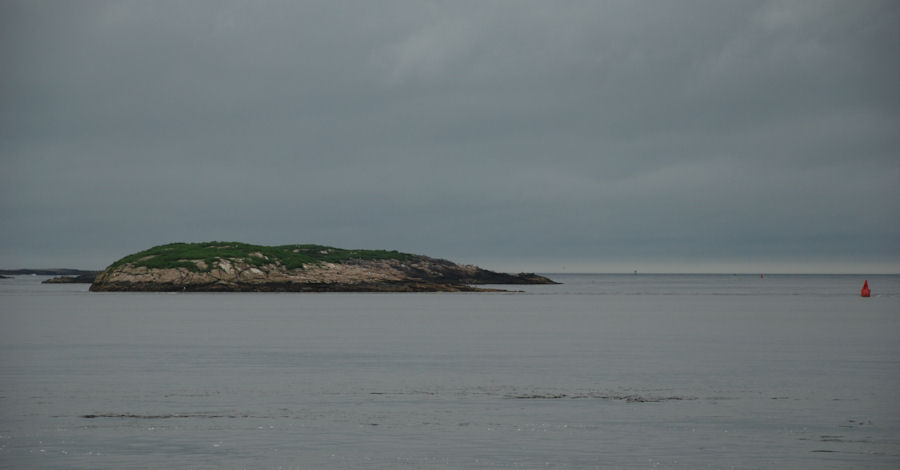 Mid-morning: The worst of the rain had stopped by about noon, and Conny went out and got a picture or two.


...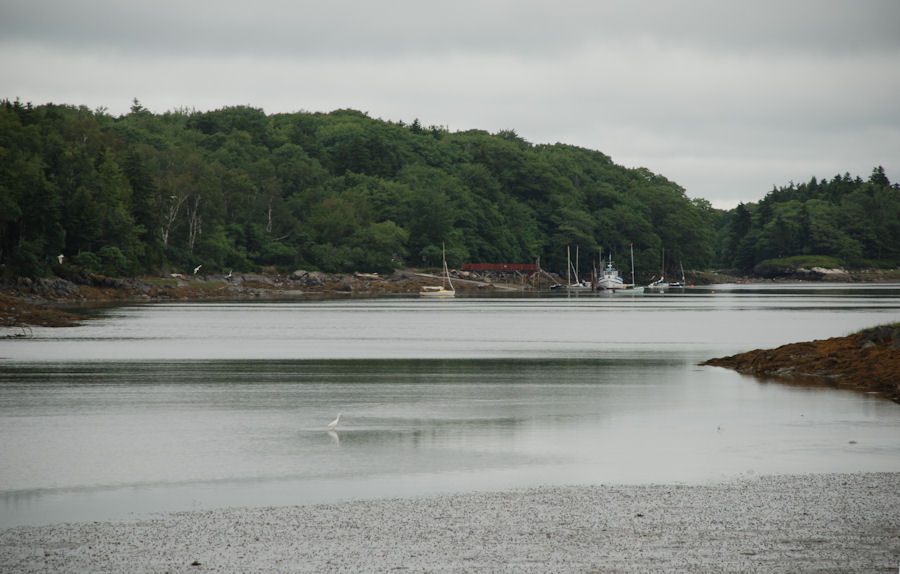 Looking north along The Branch towards our moored boats from the "neck" that connects Hermit Island to Small Point.


...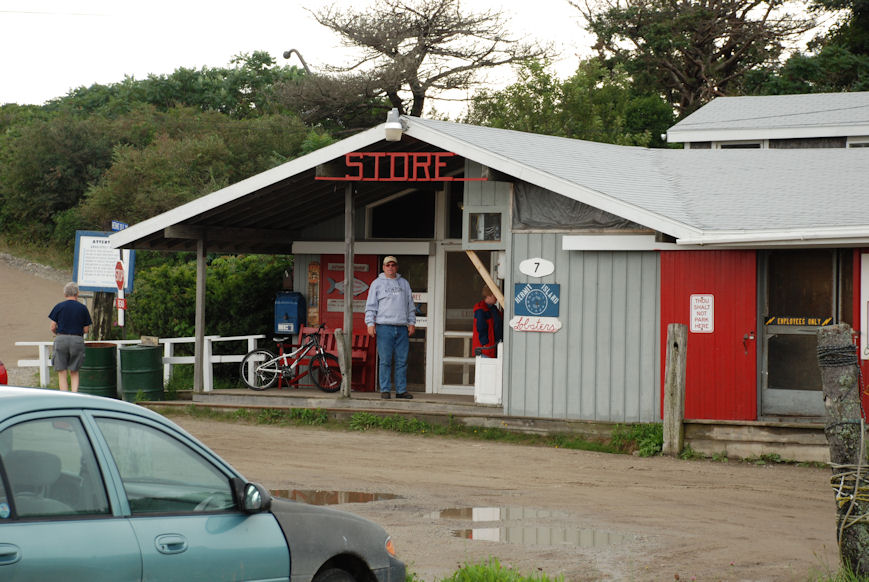 That neck being the location of our all-important camp store and ...


...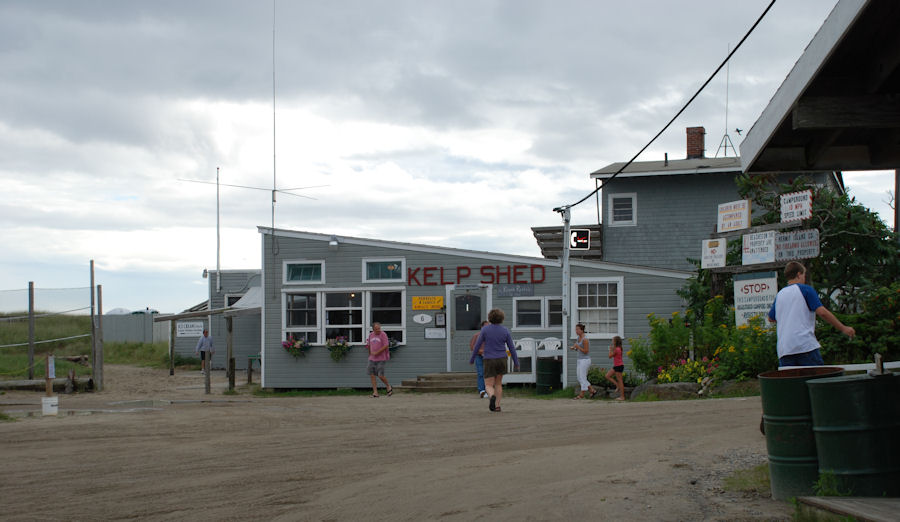 ... the Kelp Shed where campers can get out the rain and amuse themselves and/or eat at the snack bars.


...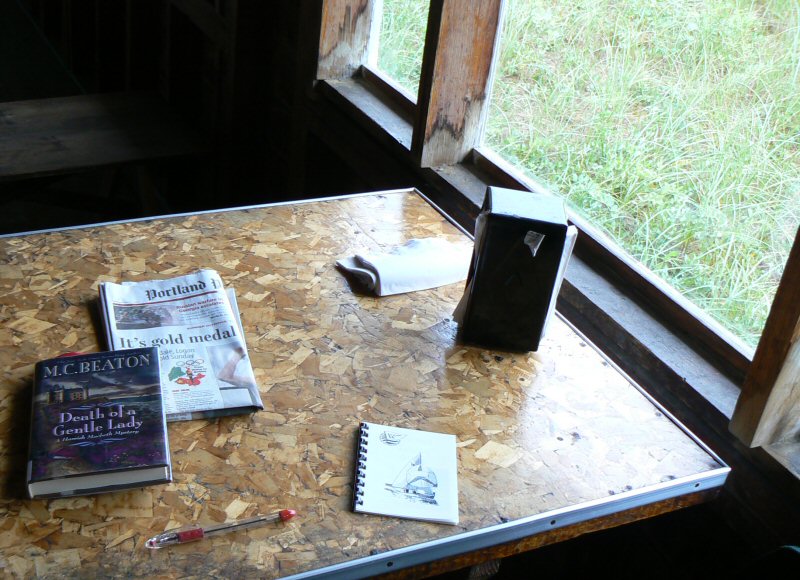 Racing - oops, I mean organized sailing having been cancelled for the day, Uncle Al soon got himself a nice window booth
where he was all set to read about the Olympics or a Hamish Macbeth mystery, but first he inaugurated his gift from Anne Kell ...


...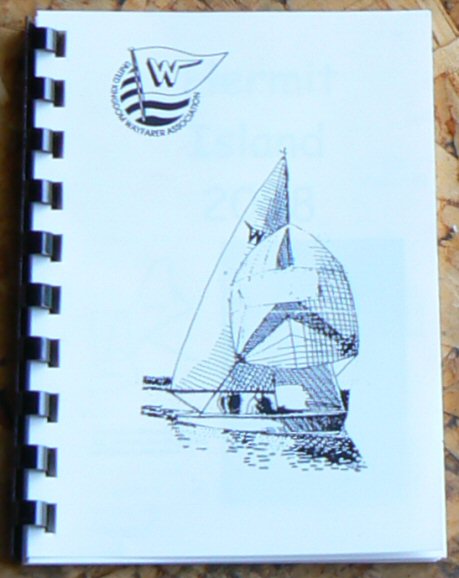 ... by updating his Rally log (which is coming in very handy right now).


...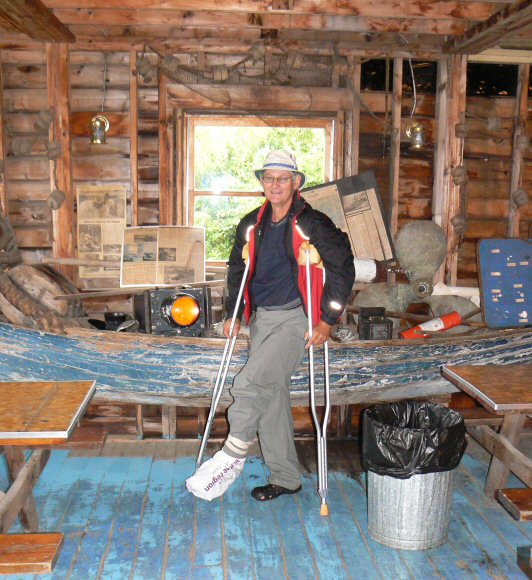 Being incapacitated, Andy Douma, has showed up just to loan his boat to anyone who might need it.


...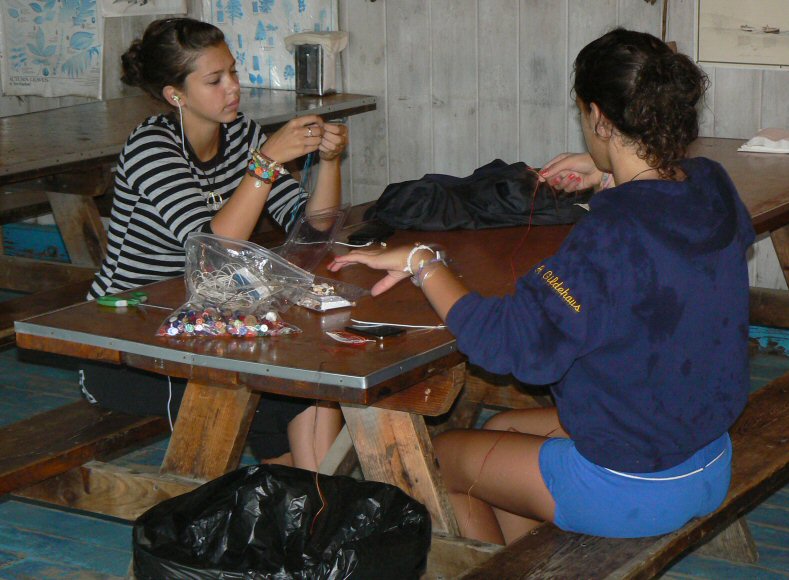 For one and all, the Kelp Shed was a nice way to escape the rain.


...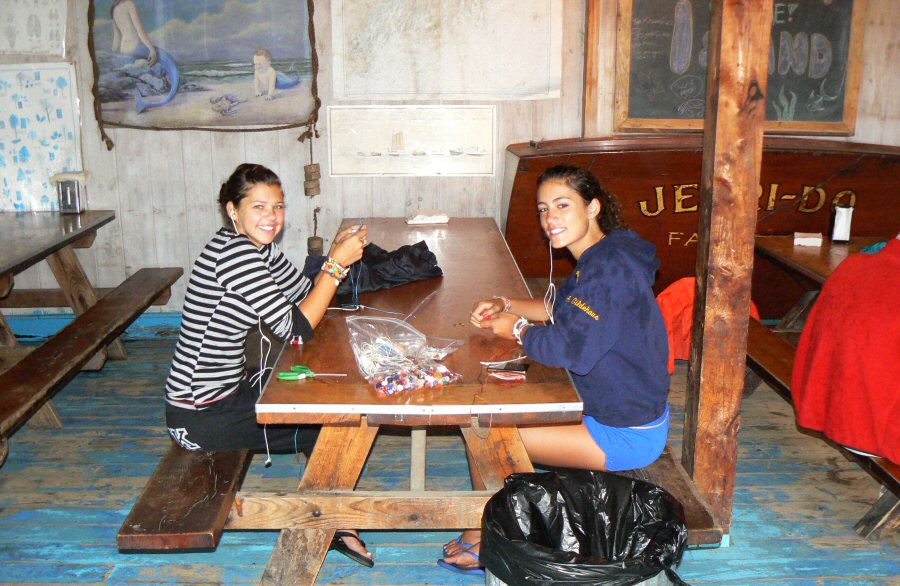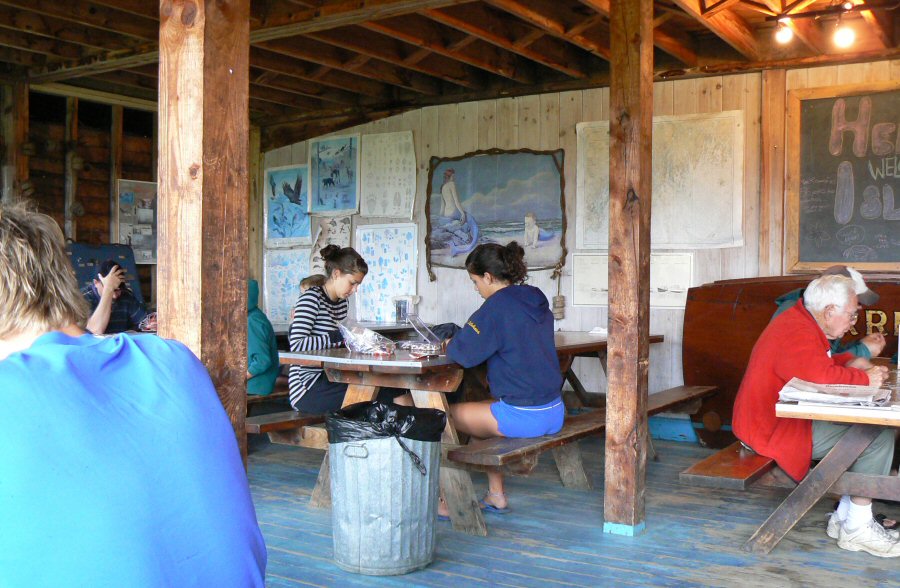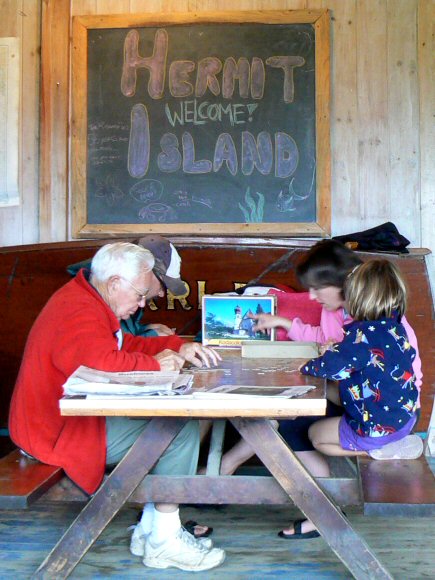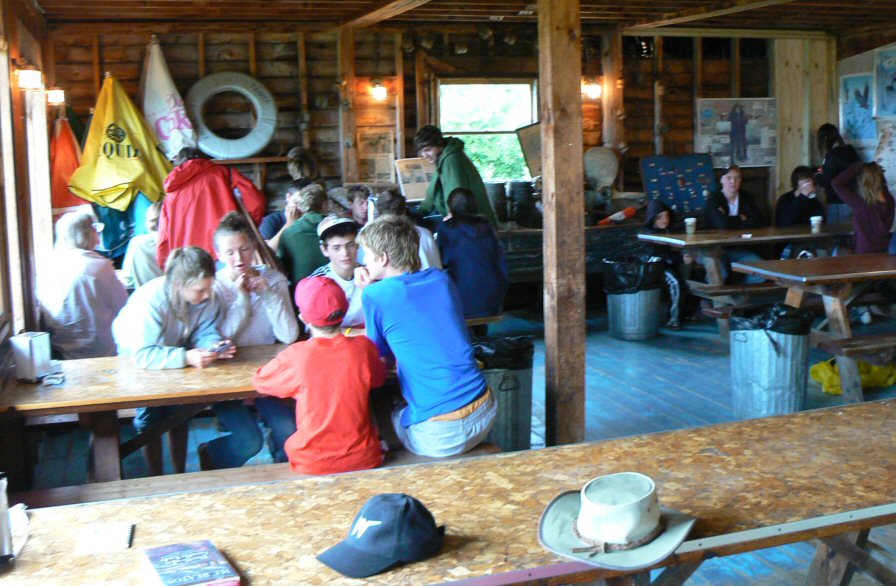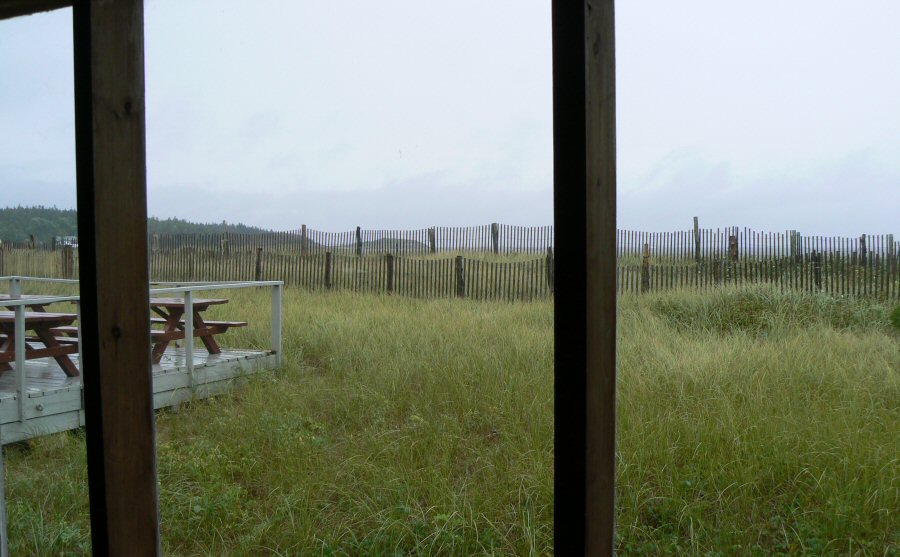 When I stepped out for a fresh-air break, even the rain-soaked Head Beach had its charms, charms that were about to ...


...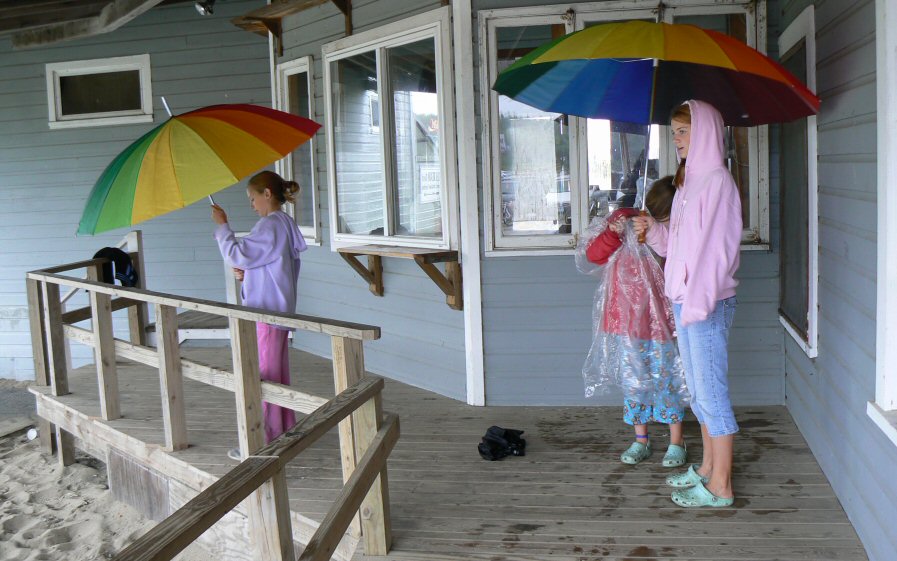 ... be sampled by these three intrepid young ladies.


...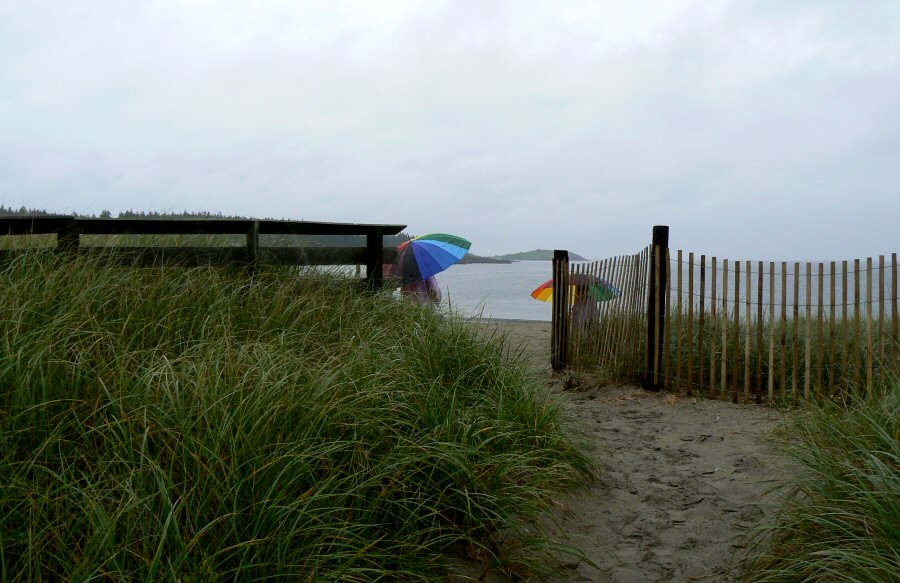 The view towards Casco Bay and the open Atlantic.


...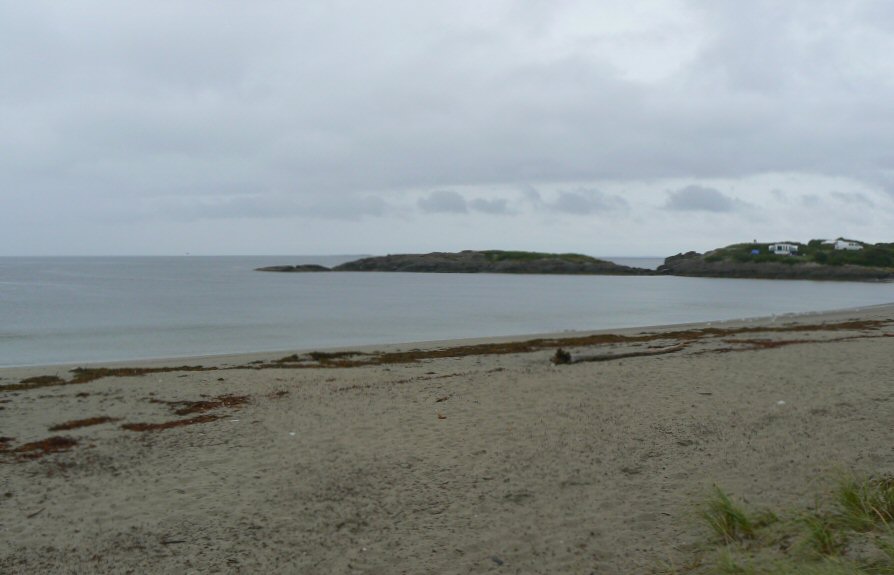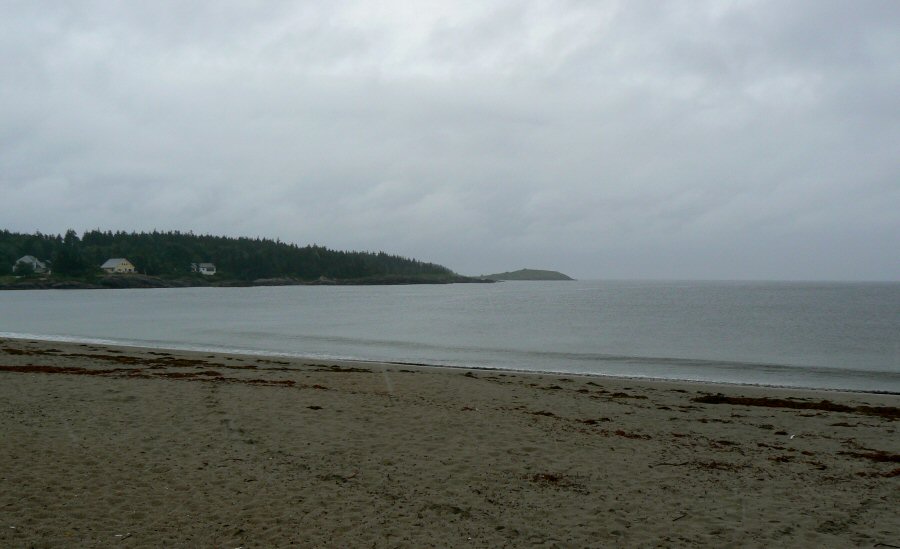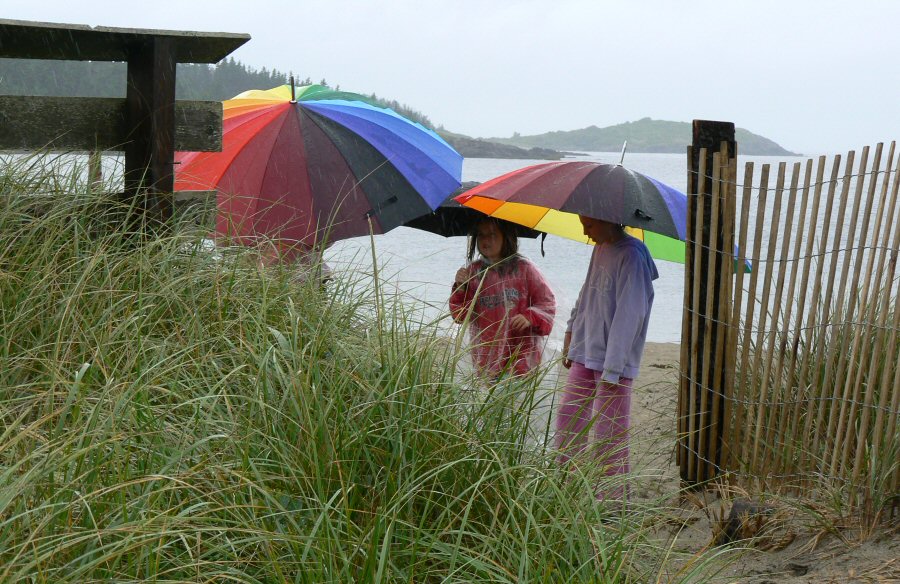 On this gray day, the girls add a ...


...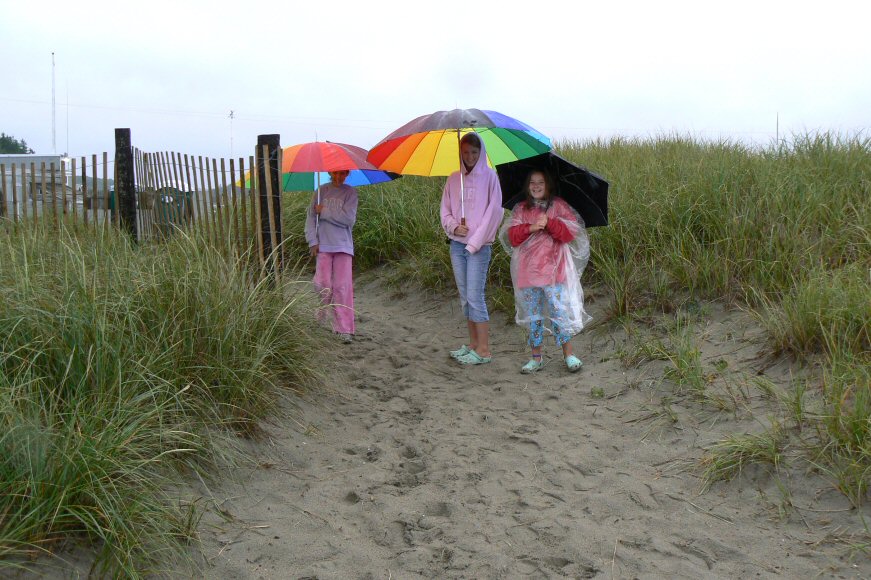 ... pretty splash of colour.