the 2008 International Wayfarer Rally *

Hermit Island, Maine
Tuesday 12 August - 2
...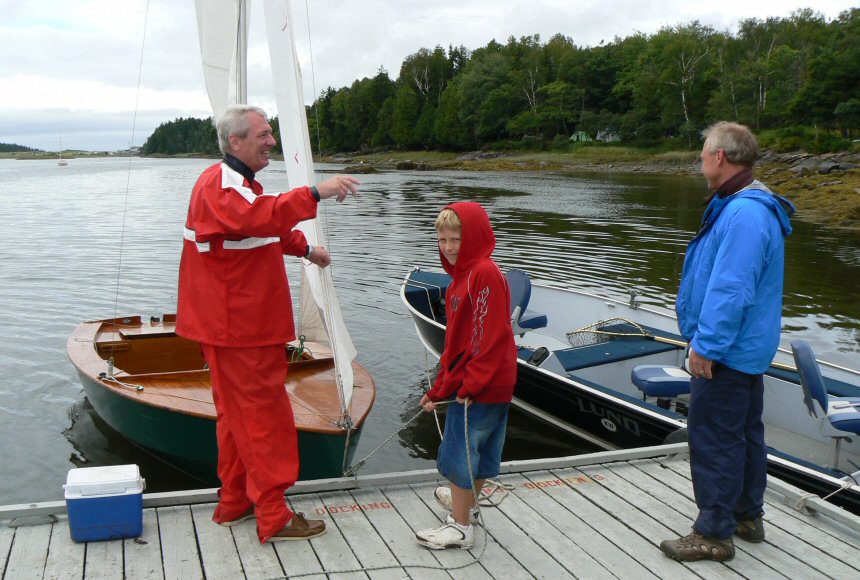 Mid-afternoon: Things have lightened up quite a bit so that Tony

(l)

and I have decided to take

SHADES

out for a run.


...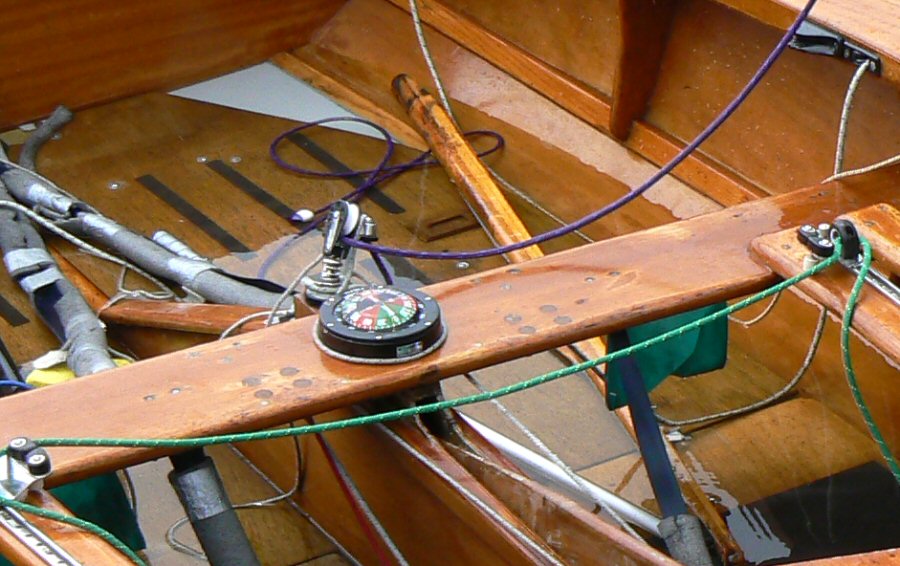 A closer look shows the night's rain water, the level of which is near the upper chine on the port side.
I can't say I've ever had that much rain water in the boat before.


...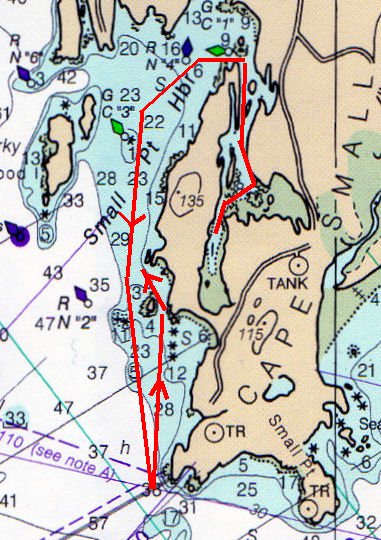 Tony's and Al's Tuesday afternoon sail out to ...


...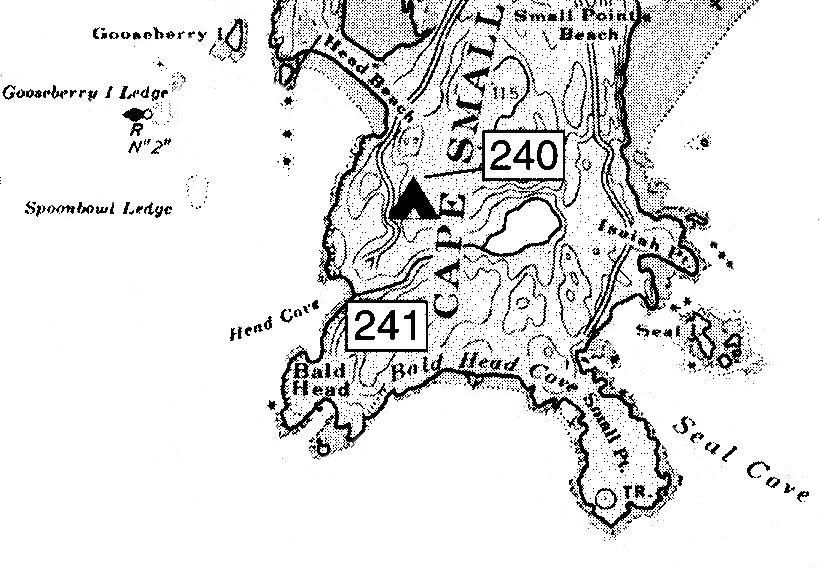 ... Bald Head and back, going inside Gooseberry Island on the return trip.
Chart copied with the kind permission of Curtis Rindlaub, author of the Maine Coast Guide for Small Boats.


...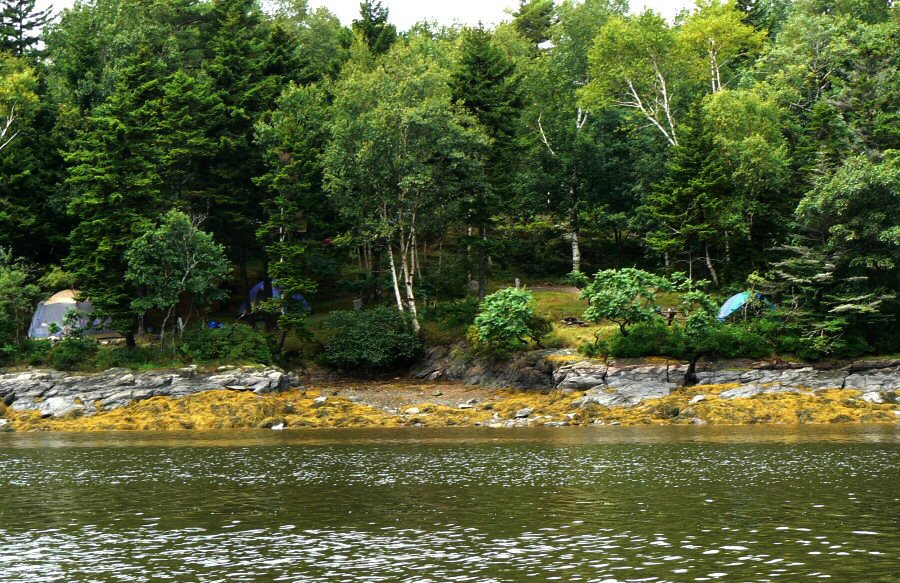 View of the Hirsch

(l)

and Uncle Al camp sites from The Branch.


...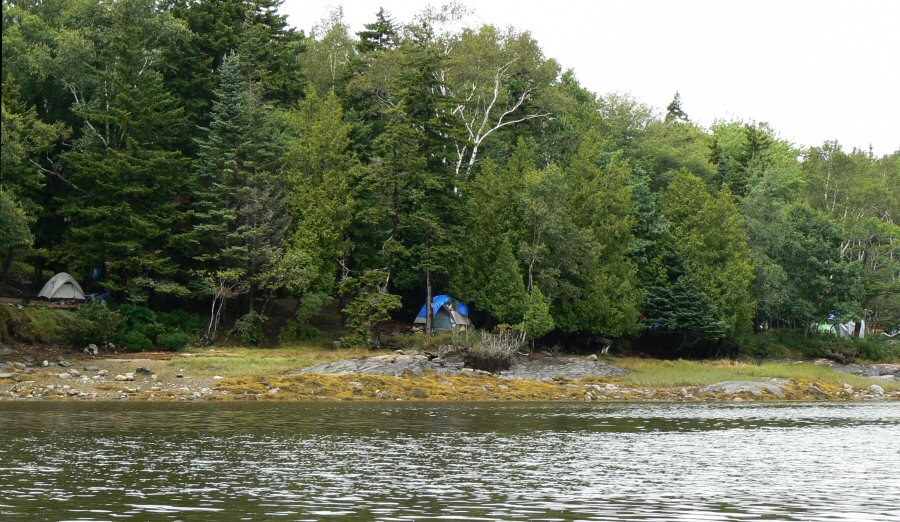 More Wayfarer village along Branch


...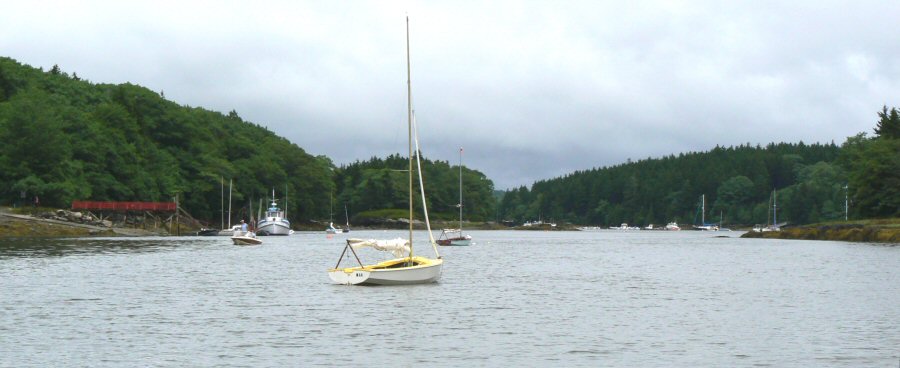 Looking north along The Branch,

Yardarm Yankee

and our docks at left
- for full-size pic, click here


...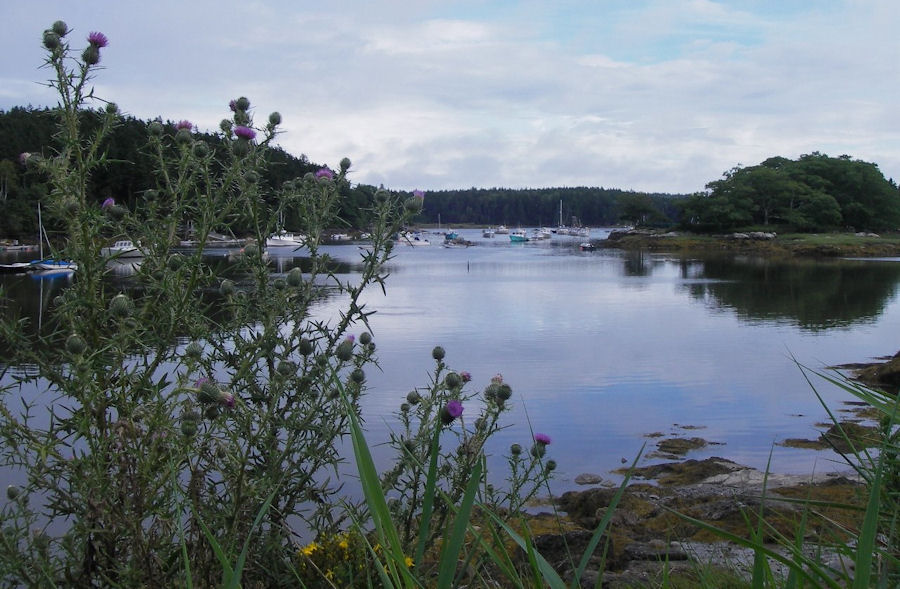 Anne Kell's view of Cape Small Harbor from the north


...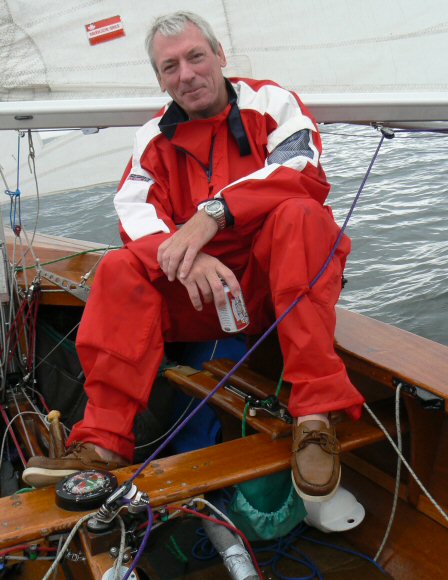 Tony Krauss: It was a relaxing sail. Fortunately for ...


...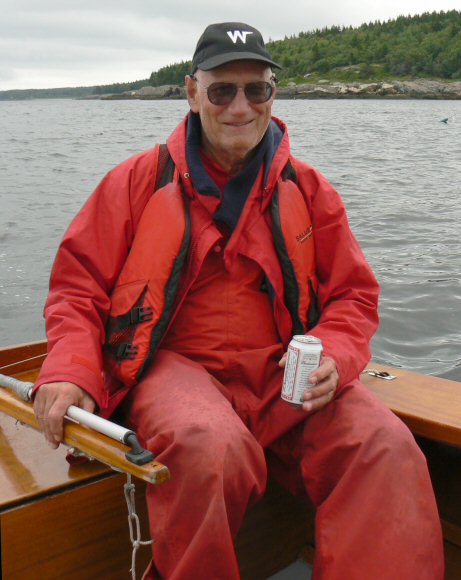 ... Uncle Al, Tony had brought beer.


...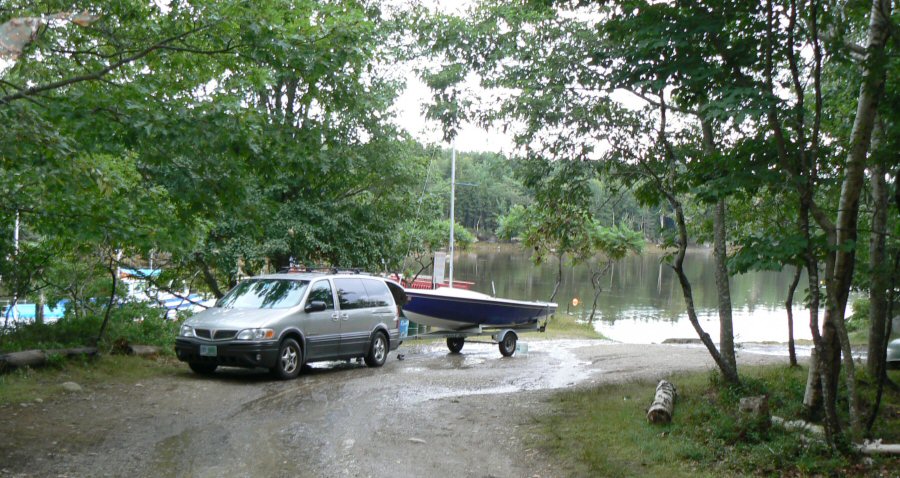 Later: The Nelsons, Lisa, David, Josh and ...


...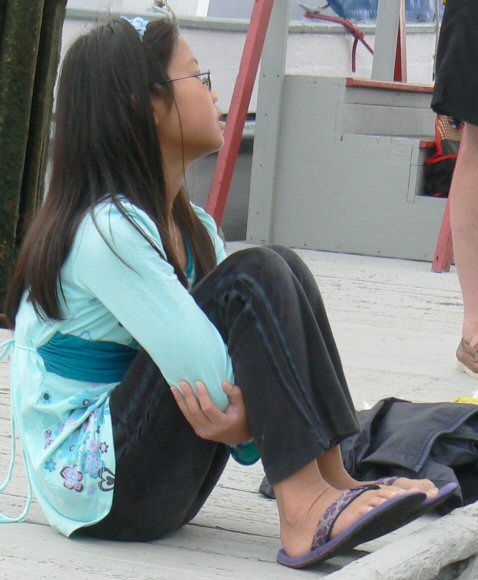 ... Krystal put in a brief appearance for a day or two while staying at another near-by campground.


...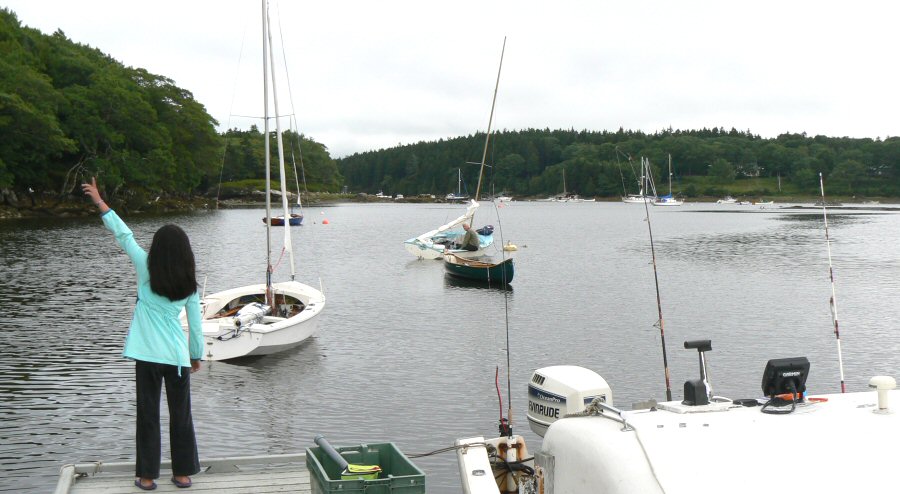 Krystal greets her friend from past Rallies, Bill Harkins, who ...


...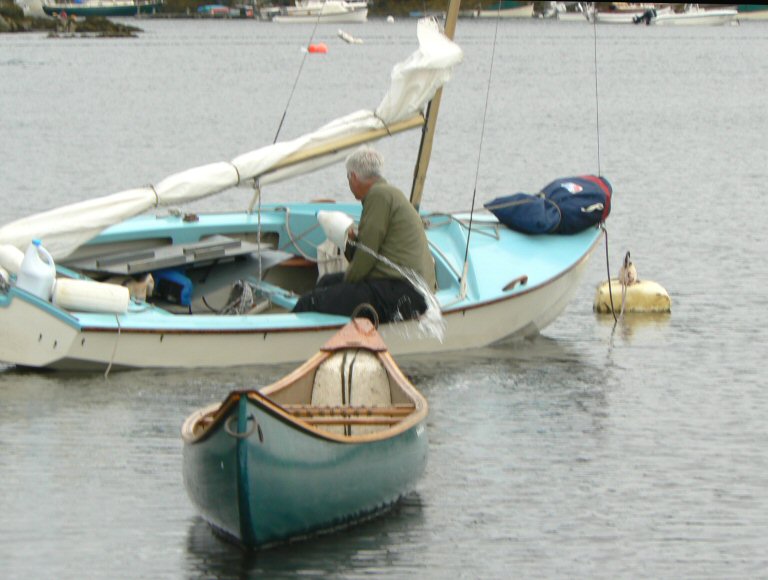 ... is dealing with last night's rain water.


...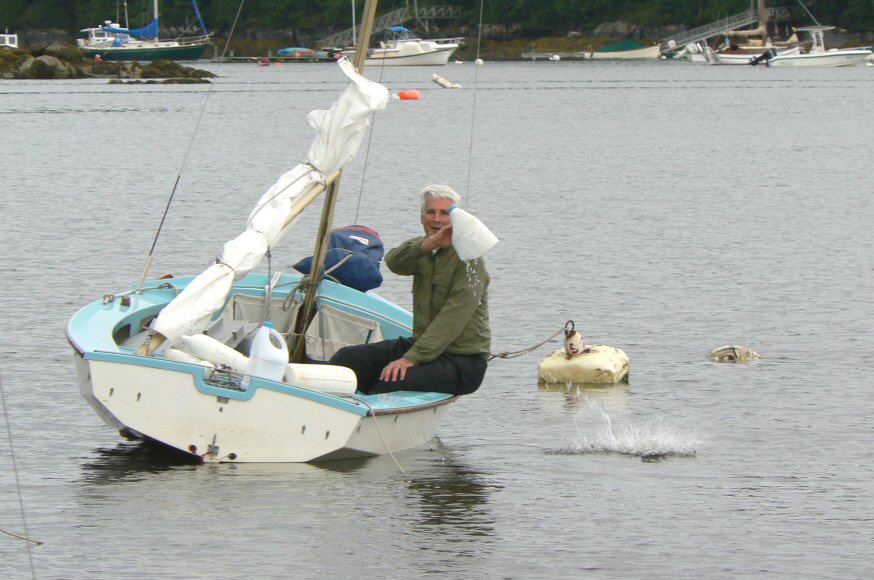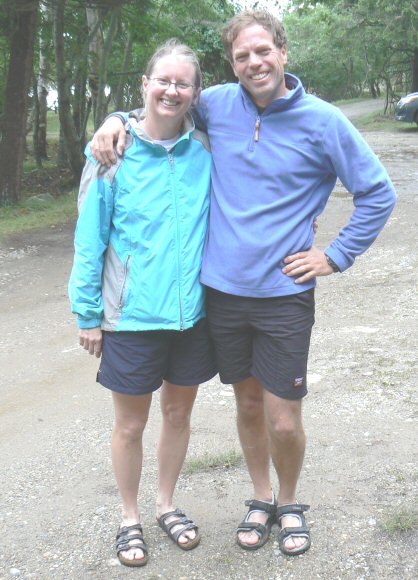 Lori ... and Andrew Haill have arrived with ...


...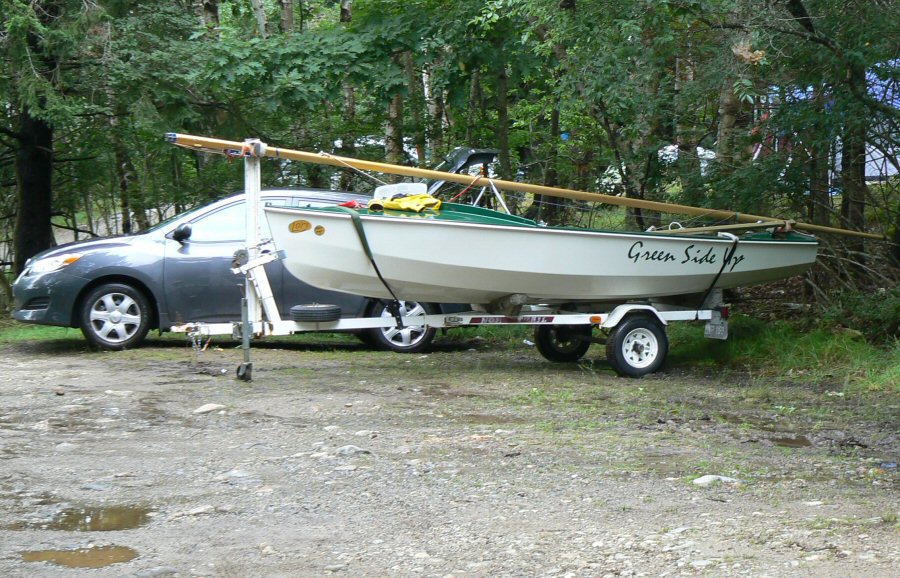 ... their beloved Wayfarer.


...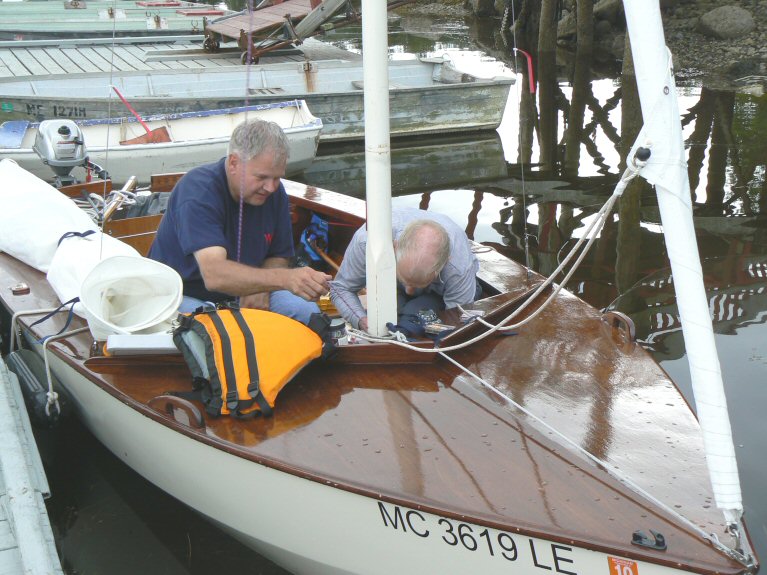 Gary and Ralph, the "firkling" fellows, are at it once more.


...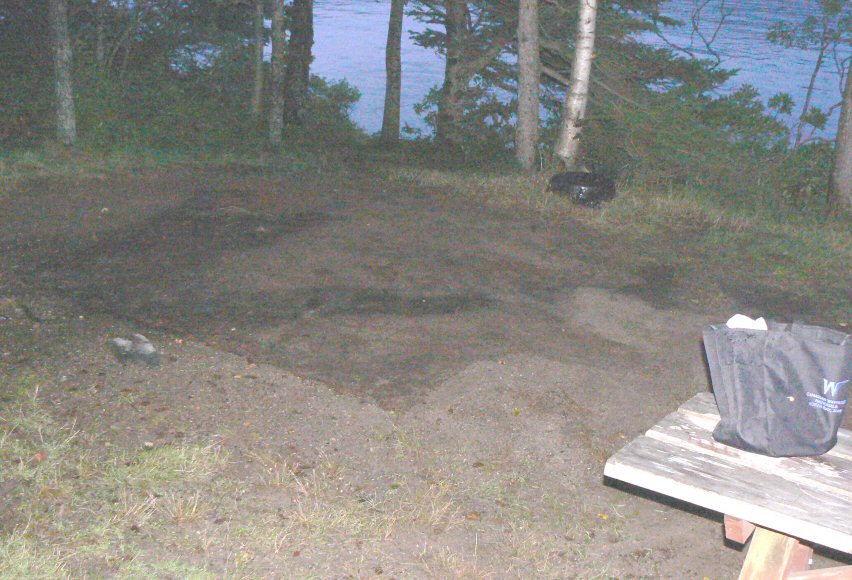 When I got back from sailing, I discovered water in my tent. It turned out that I had placed my tent right over the local watershed

(above left)

which continued to flow for the next two days. Luckily, it was no big deal to move the tent to drier quarters and sponge it dry.


...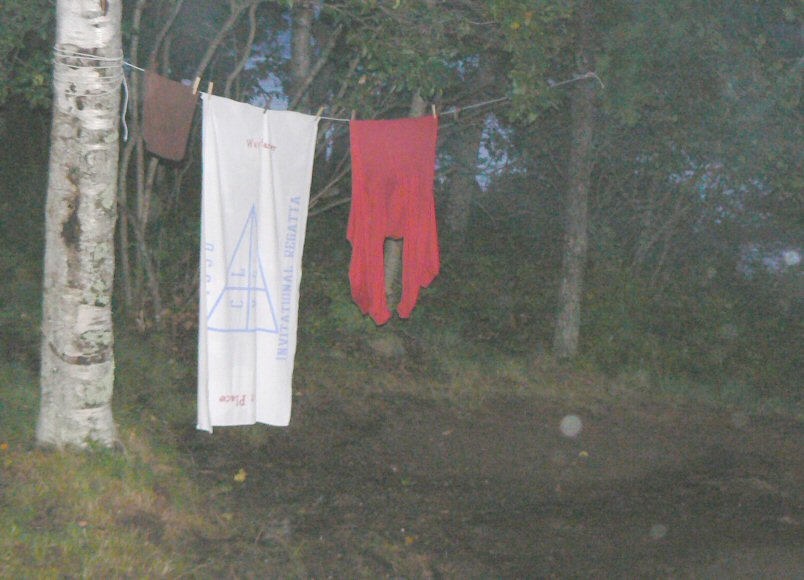 It had not been and still was not a good drying day!