the 2008 International Wayfarer Rally *

Hermit Island, Maine
Saturday 9 August
...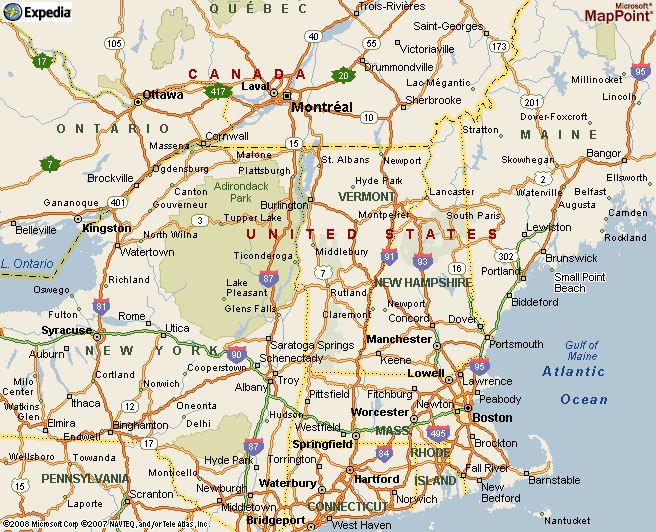 The first International Rally hosted by the U.S. Wayfarer Association saw us go back to
the village of Small Point Beach on Casco Bay in the state of Maine where ...


...
... our headquarters was Hermit Island and its justly popular campground.
Our mini-village was centred around

East Tack Way

and

Branch

on the shore of

The Branch

...


...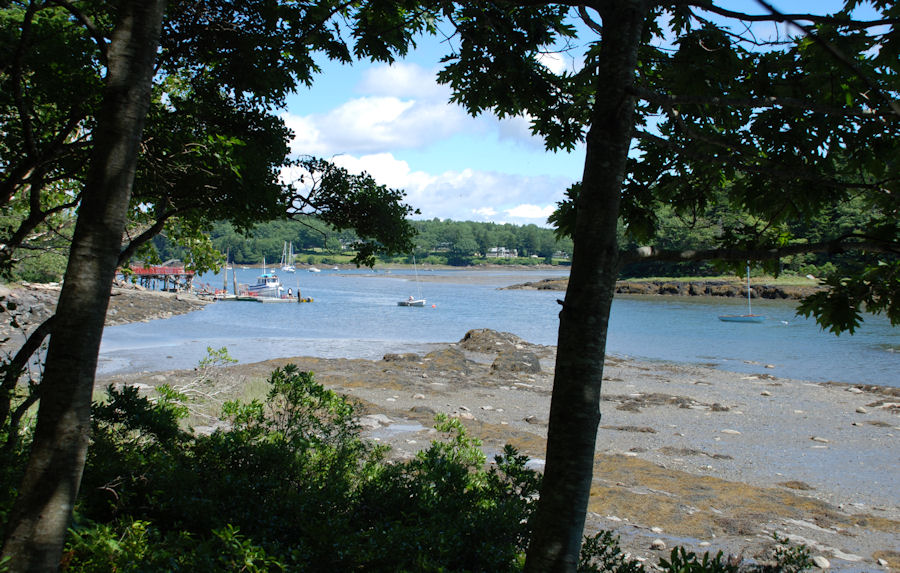 ... the innermost part of Small Point Harbour where we can see above, that Dick Harrington already has

Blue Mist

moored in ...
- for full-size pic, click here


...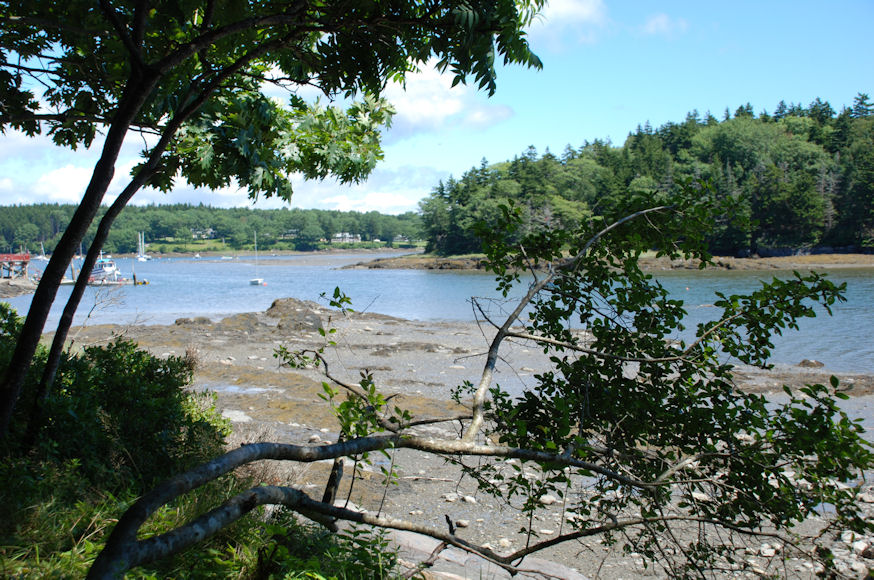 ... the small part of The Branch that remains underwater at low tide.


...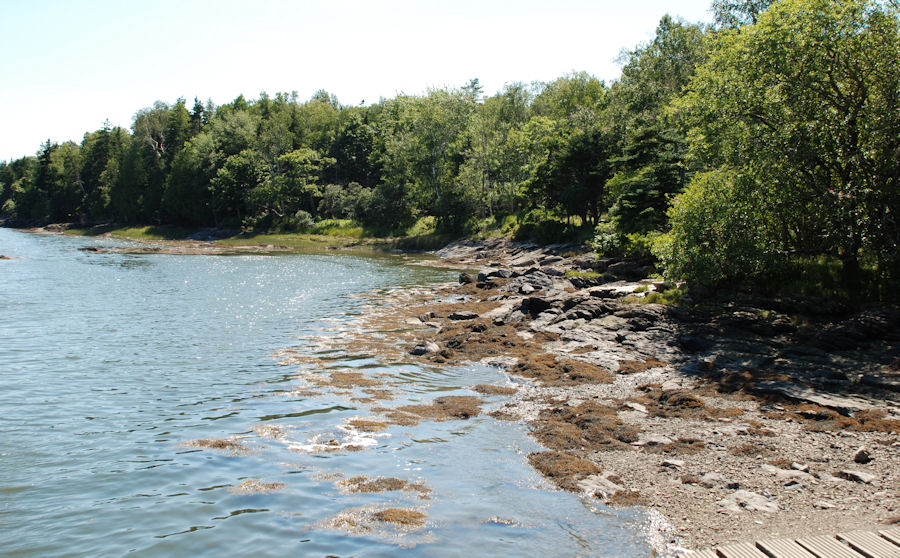 Looking south along "our" shore from the fine launch ramp at

Yardarm Yankee

.


...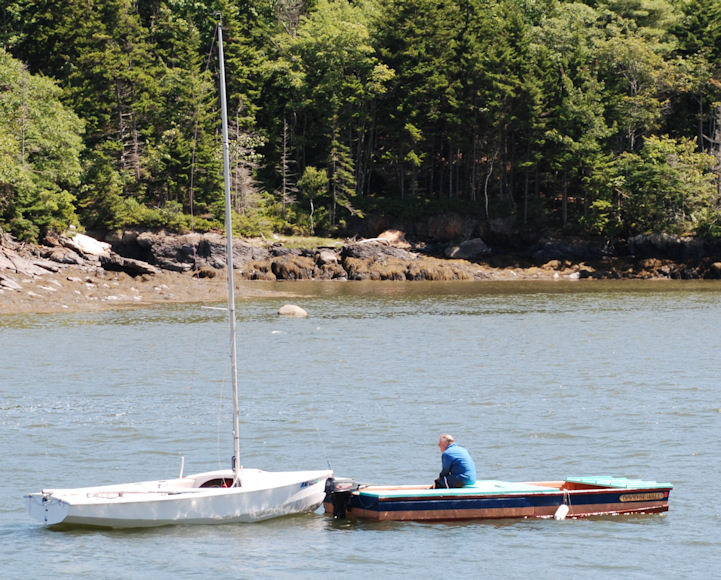 Another W gets a tow out to a mooring - a definite work boat, the other!


...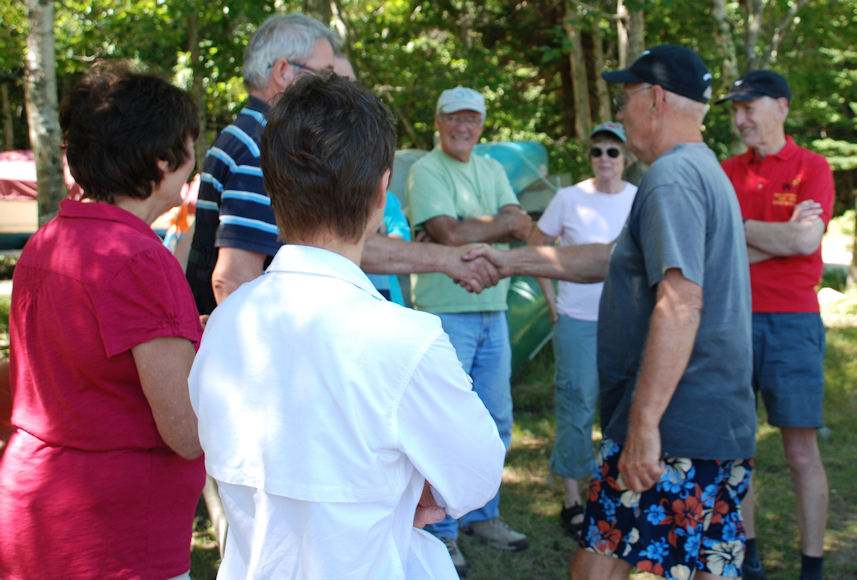 The launch area is the best place to find fellow Wayfarers.


...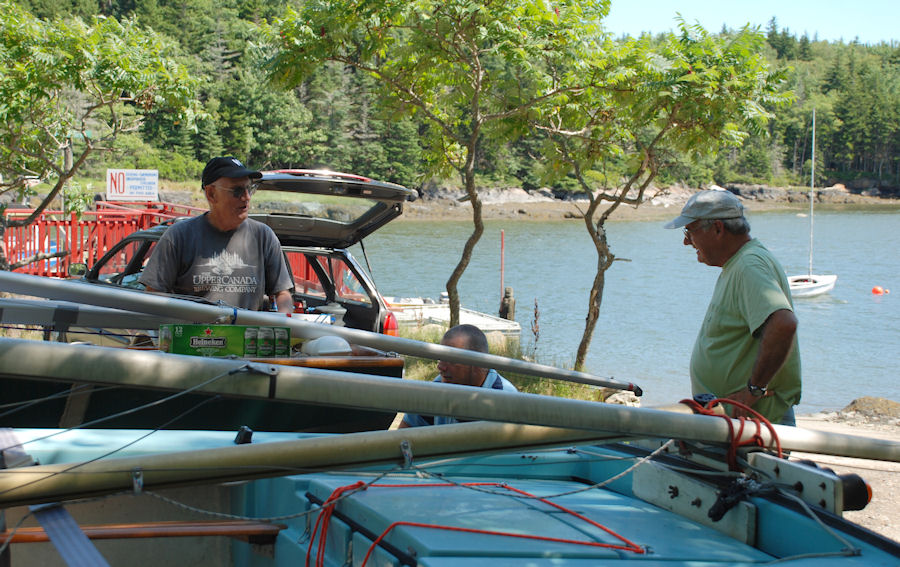 Uncle Al
(l)
has arrived safely but alone. Our son, David, got the flu and Julia sacrificed her sailing week to look after the lad. Here Al greets his Rock Hall pal, Frank Pedersen
(r)
who has come up from his Maine cottage to lend his W to Ray and Jill Scragg from England. Crouched at the stern of
SHADES
and doing unspeakable things is our Dutch friend, Ton Jaspers.
...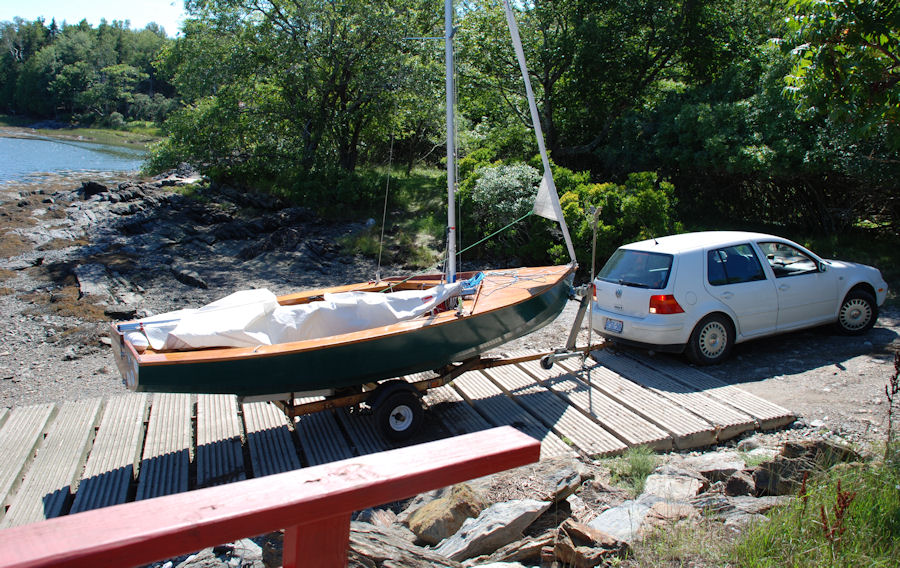 Uncle Al is set to demonstrate how

SHADES

can be nicely launched with the tires of his beloved tilt-bed

Pamco

trailer ...


...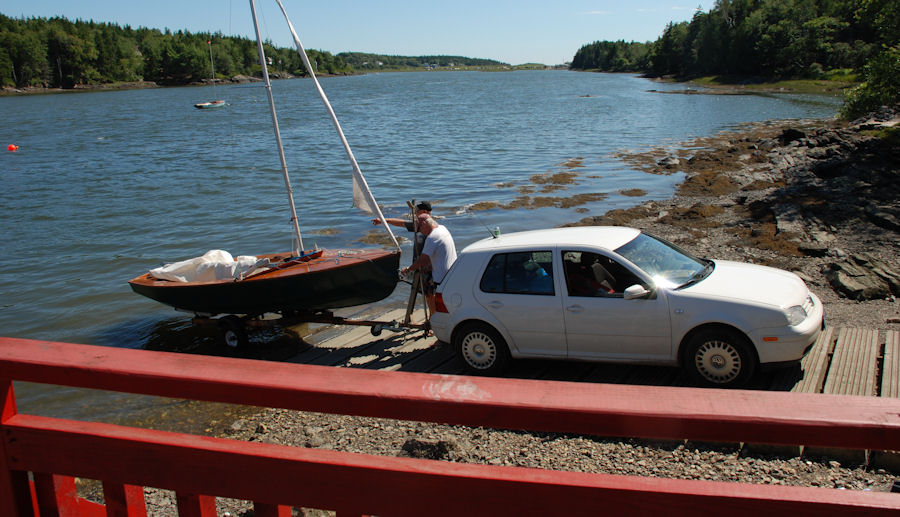 ... just barely touching the edge of the water. Tony Krauss is set to stand to leeward and hold the painter
as Al unhooks the winch rope and lets her rip, so to speak. But ...
- for full-size pic, click here


...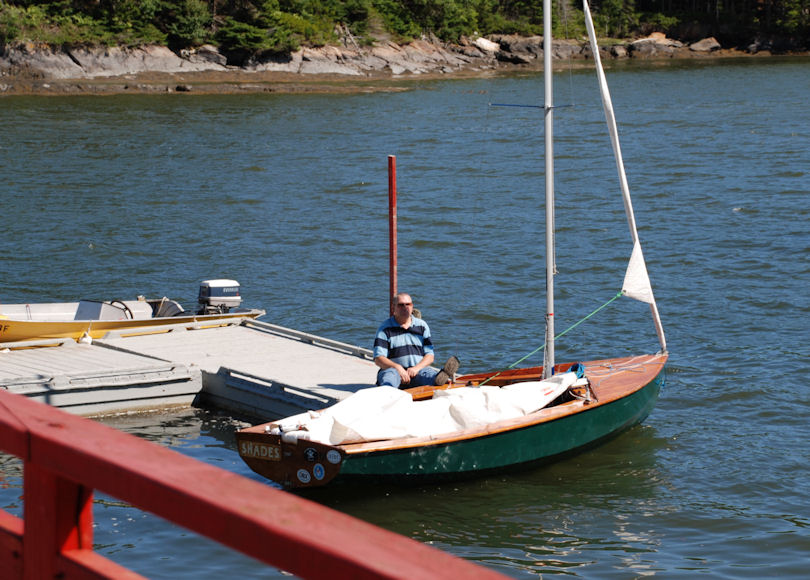 ... Ton (as usual) has a better idea: Don't hold the painter and just let 'er rip. The boat and trailer are aimed right at Ton who is only about 30 feet away and will catch her. What could possibly go wrong, we all agree. And for a change, nothing does. Give that man a beer!!!