the 2008 International Wayfarer Rally *

Hermit Island, Maine
Sunday 10 August - 1
...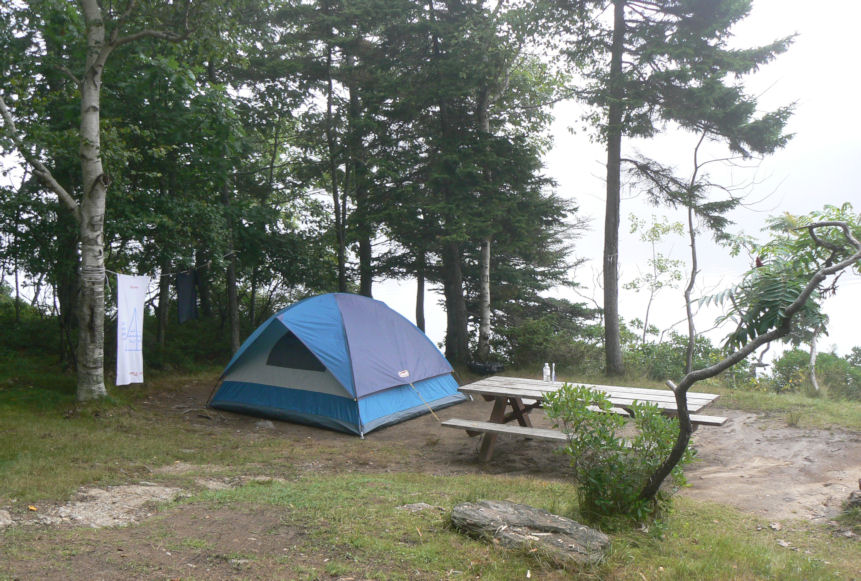 Uncle Al awoke pretty early the next morning to the fairly typical ...


...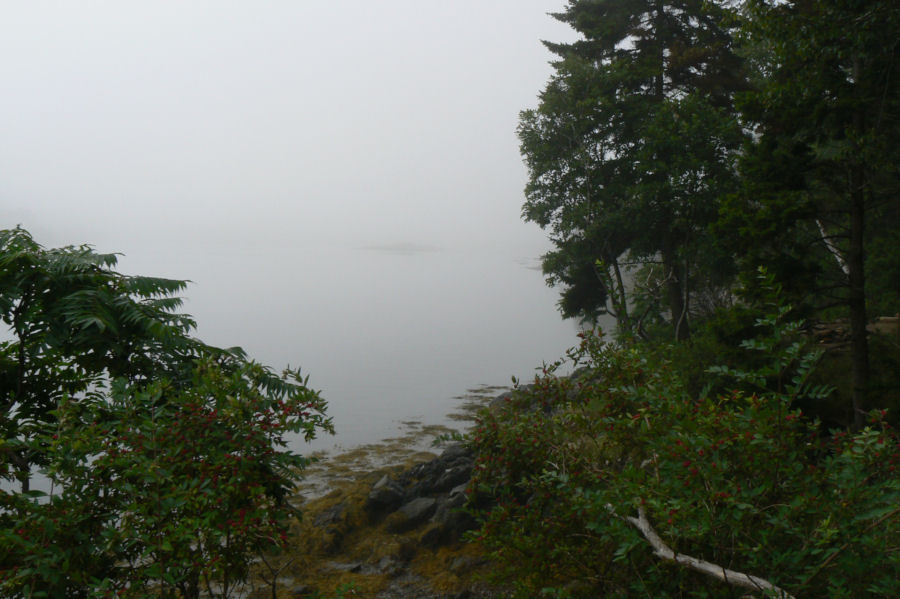 ... mist on the waters of the Branch.


...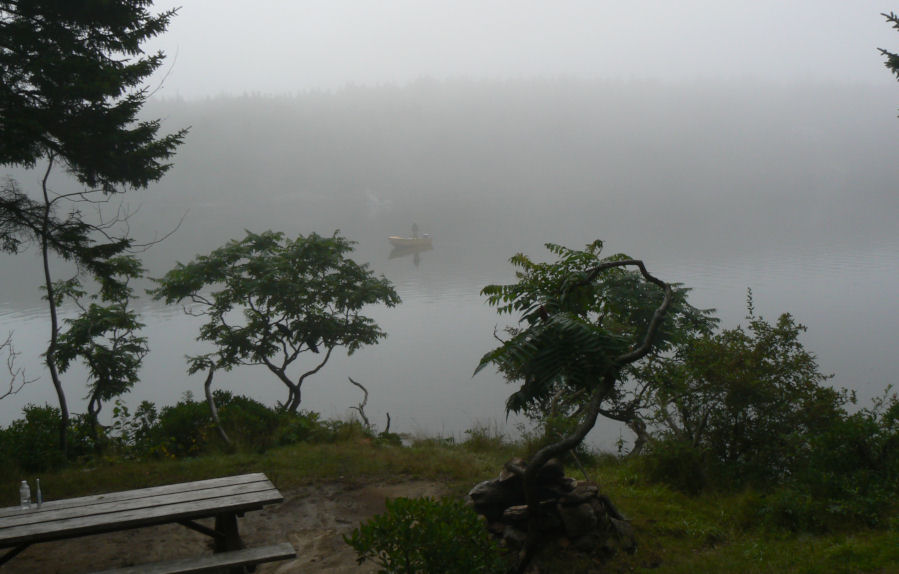 Someone's already out fishing.


...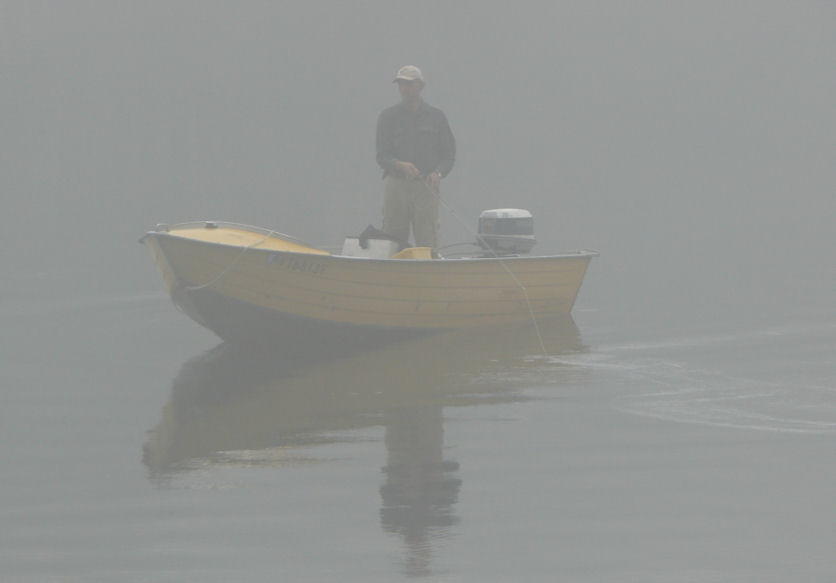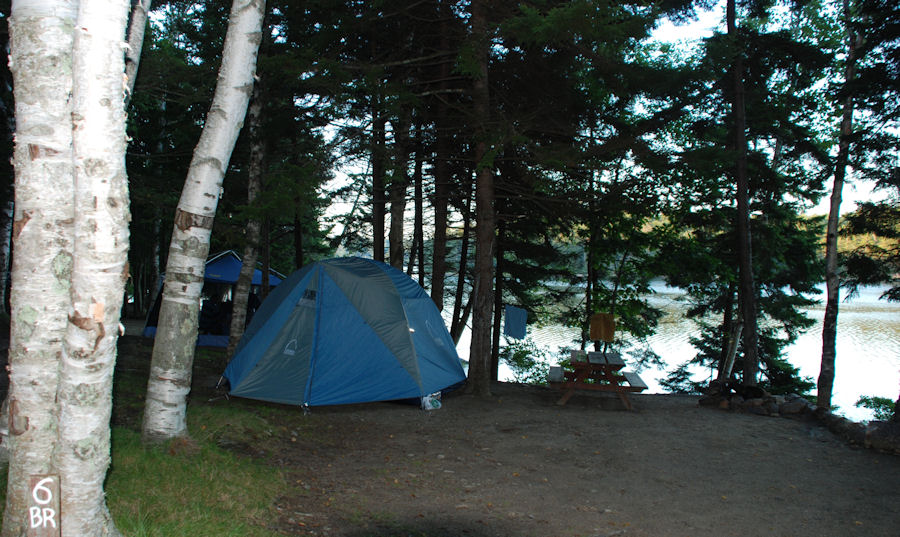 Next door at #6 were Ton Jaspers and his wife, Conny, from the Netherlands.


...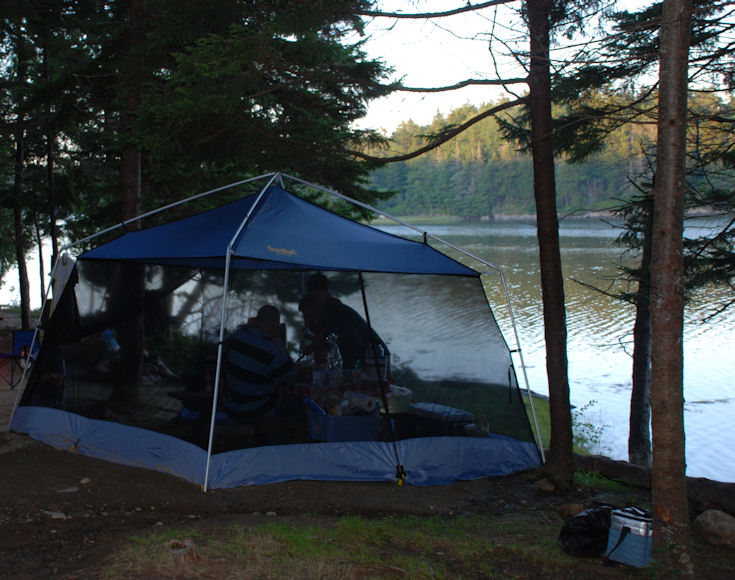 The Harrington/Jaspers shared dining room.


...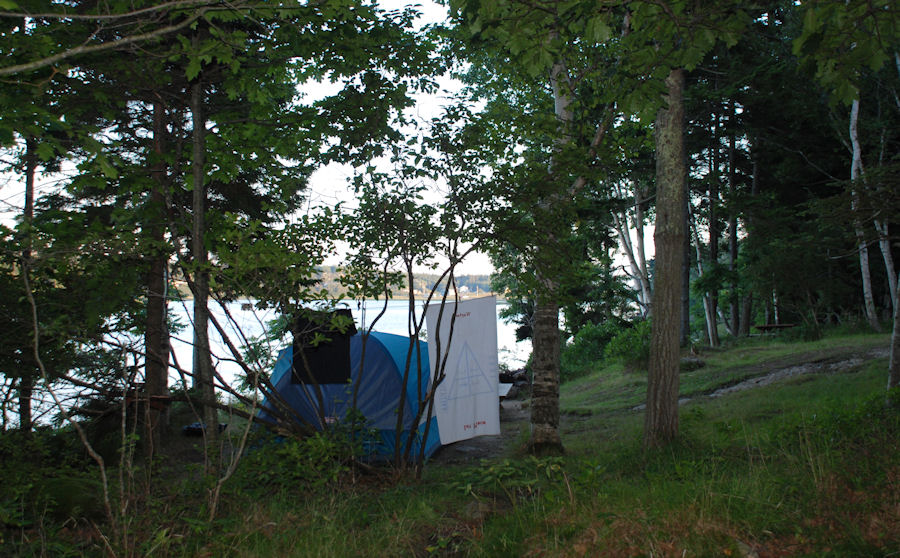 View from the Jaspers': Al's clothesline with his beloved Clark Lake YC towel, a regatta prize in 1990. The site on the far side of Al'
awaits the arrival of Gary and Stephanie Hirsch from St. Joseph, Michigan, and their English "buddy", Ralph Roberts.


...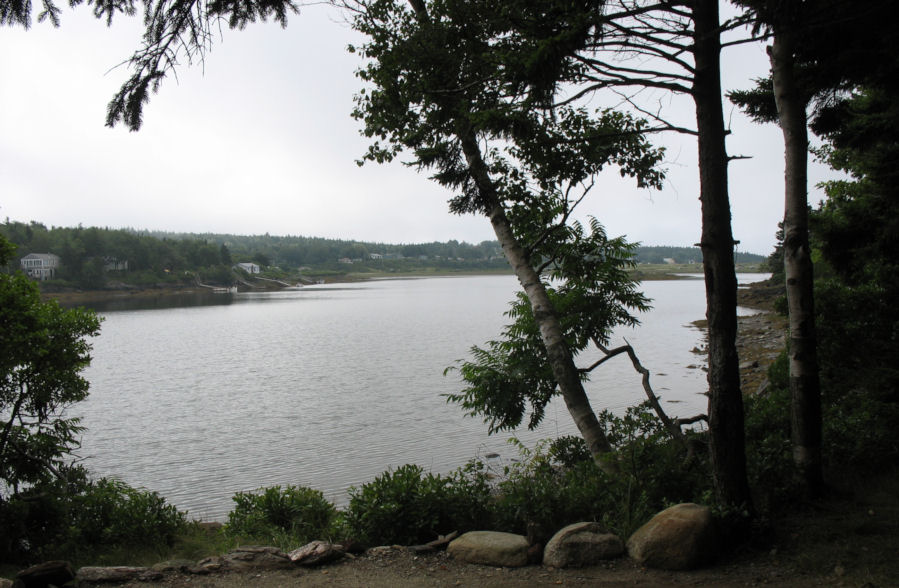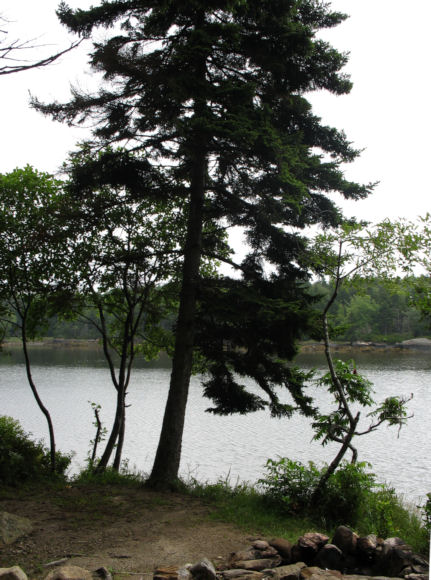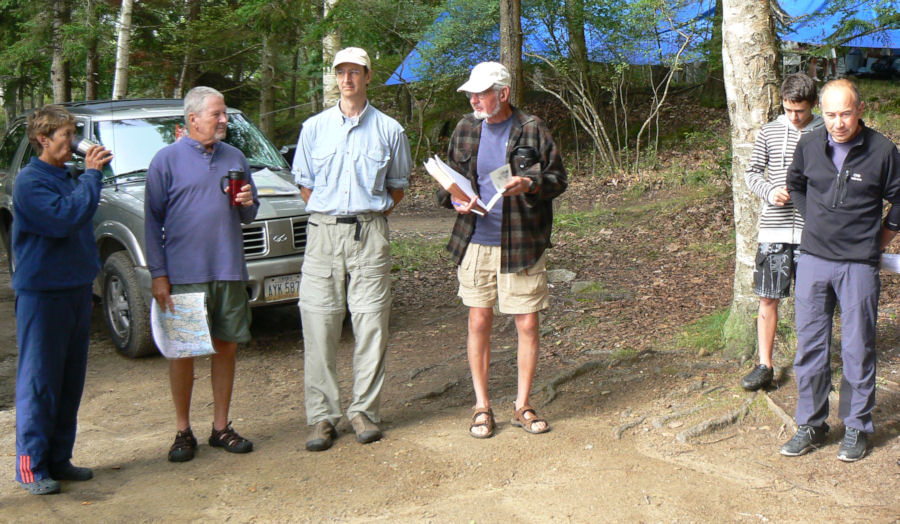 The first Skippers' Meeting:

(l to r)

Linda and Jim Heffernan (from Chapel Hill, North Carolina), Tom Graefe and Dick Harrington
(the main organizers of the Rally, as usual), William Bruneau and his dad, Gilles (from France, just outside of Paris).


...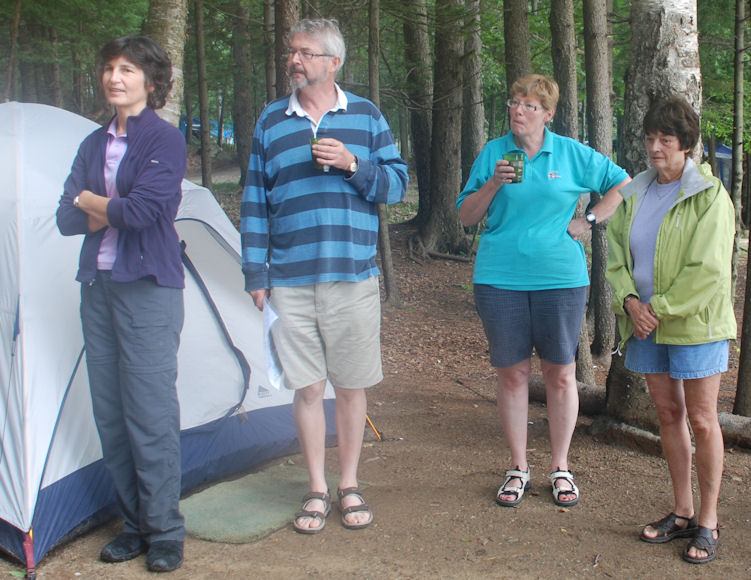 (l to r)

Nel Graefe, Ray Scragg and his wife, Jill (from England), Jane Korver (Dick's companion)


...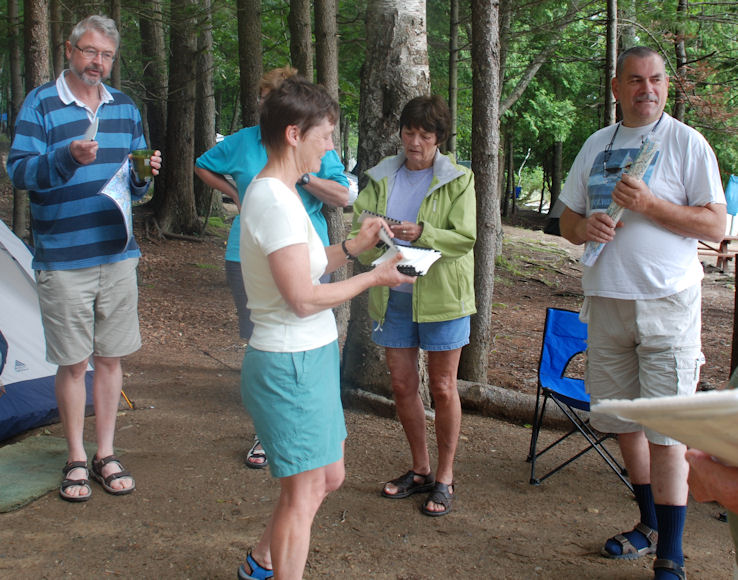 After Al distributed his plastic-coated, enlarged versions of the local chart, Anne Kell (England) had a lovely surprise for us: a waterproof mini-logbook for each "team", a booklet that I am referring to as we speak. Ton Jaspers
(r)
can make his rolled-up chart do double duty as a "crew starter"???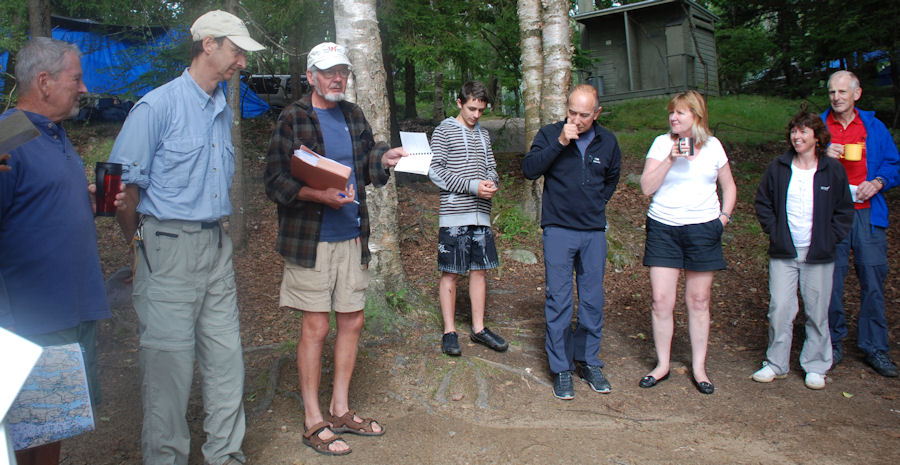 More of us have arrived:

(l to r)

Jim, Tom, Dick, William, Gilles, Patsy Wallace, Jill Bruneau, Ralph Roberts


...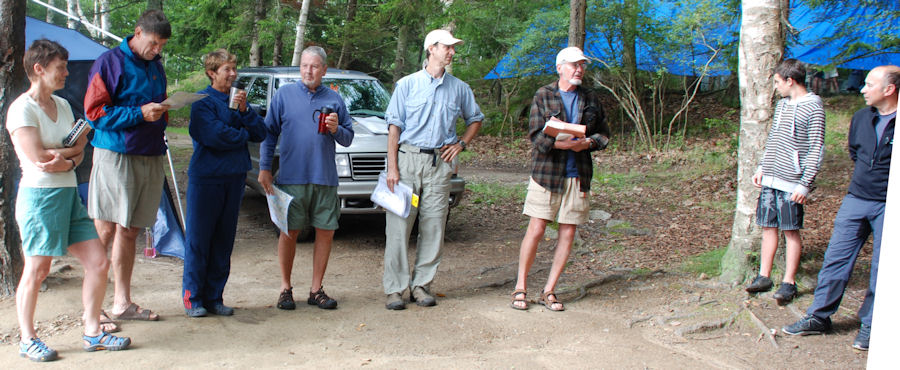 And on the left, we have Anne Kell and Alan Asselstine who will be sailing together.


...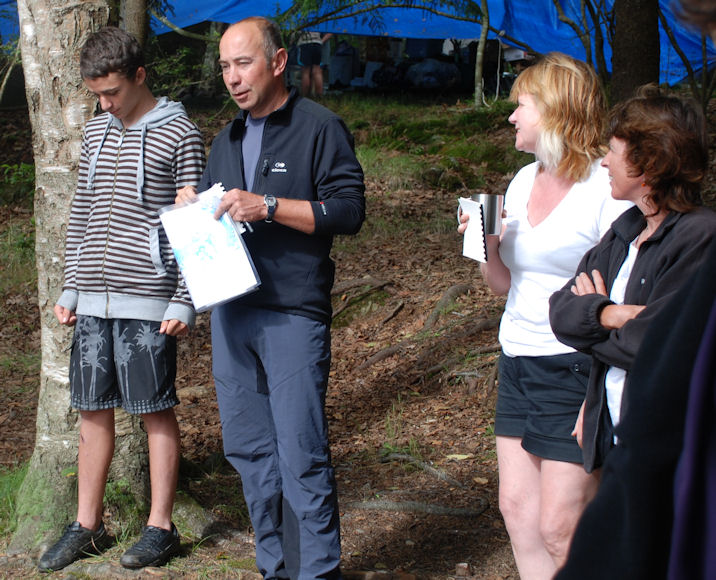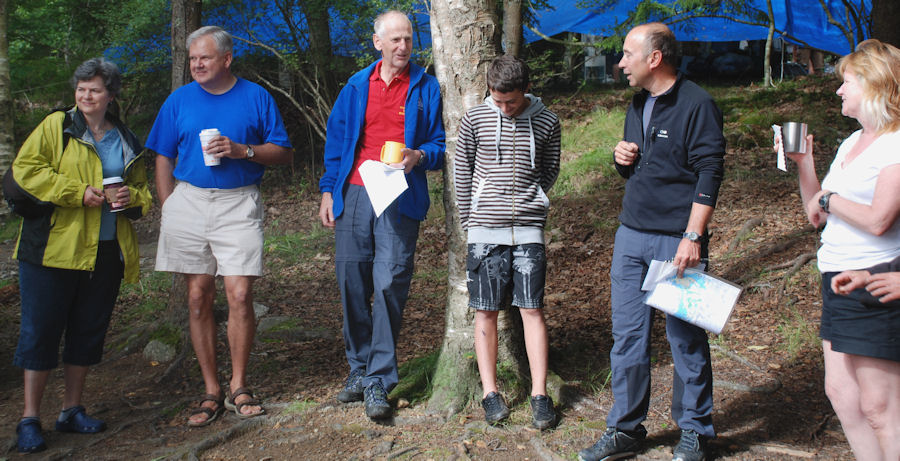 Ah! My neighbours on the other side have arrived:

(l to r)

Stephanie and Gary Hirsch with Ralph Roberts


...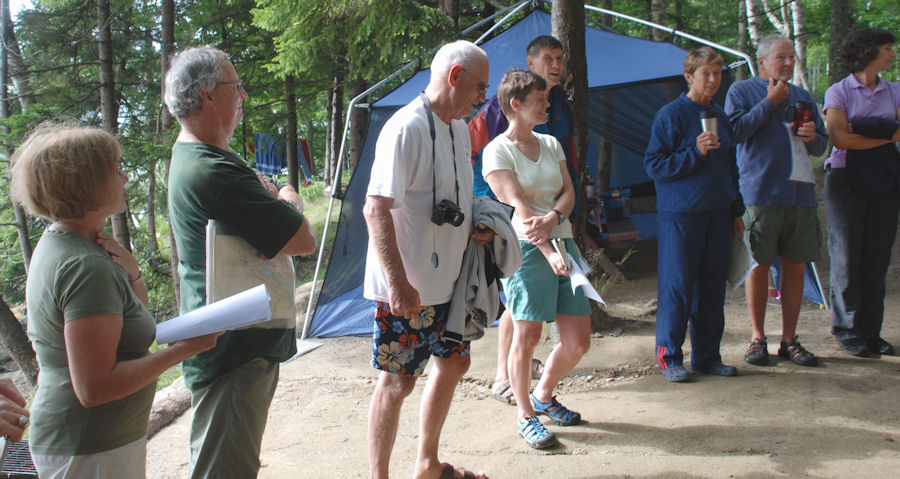 More fresh blood on the left:

(l to r)

Monique et André Girard, and Uncle Al with CWA camera


...



Bill Harkins (behind Monique) has arrived from Arlington, Virginia.


...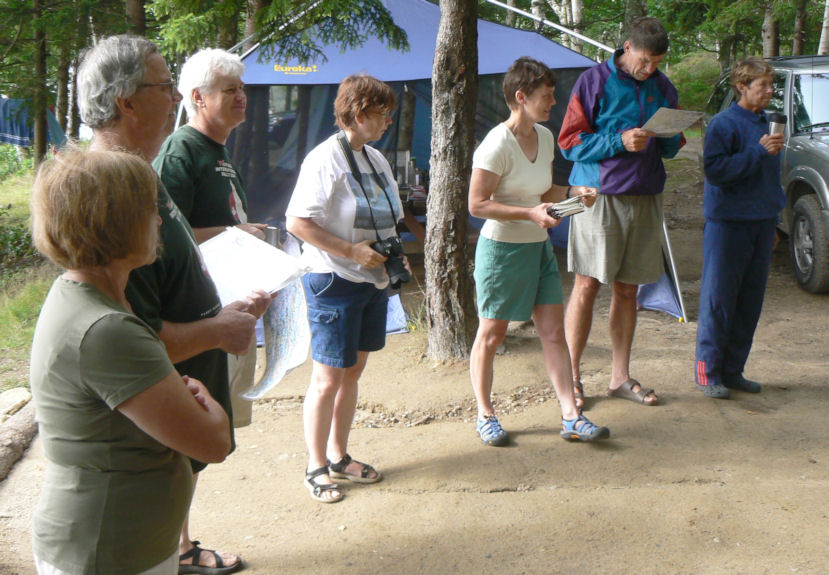 4th from left, we have another busy photographer, Conny Jaspers.


...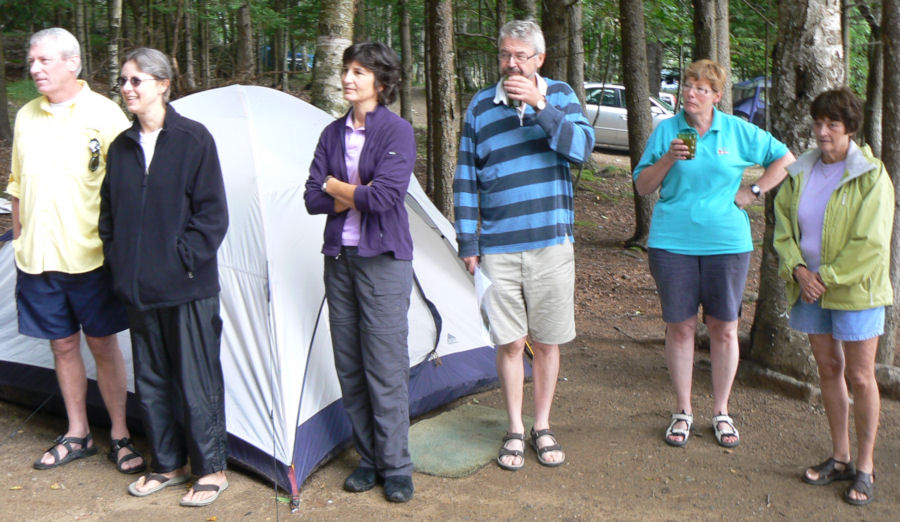 More "new" people on the left: Tony Krauss and Mary Abel


...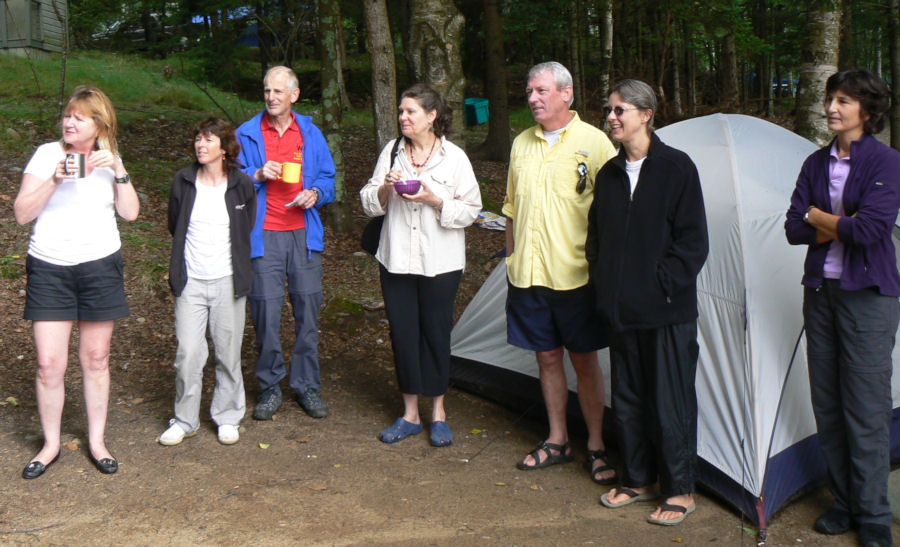 4th from the left, Margie McKelvey is here with Bill Harkins.


...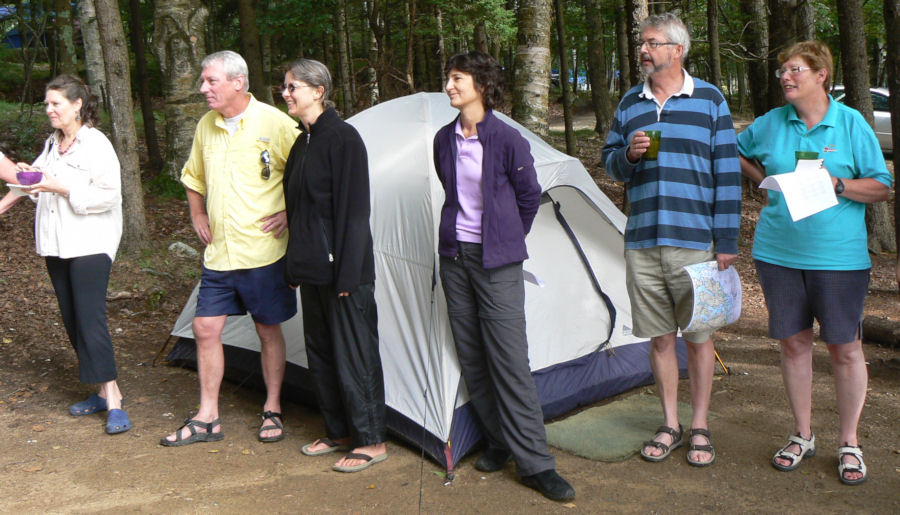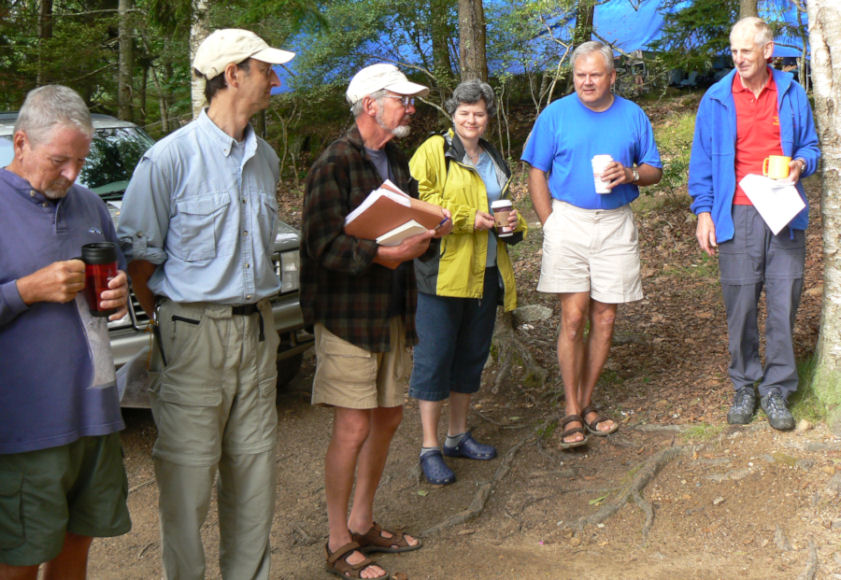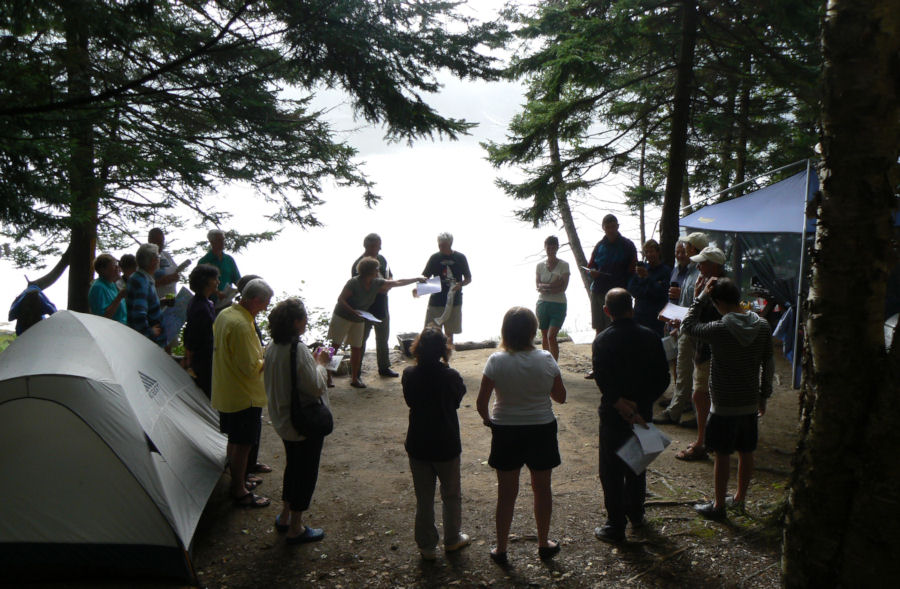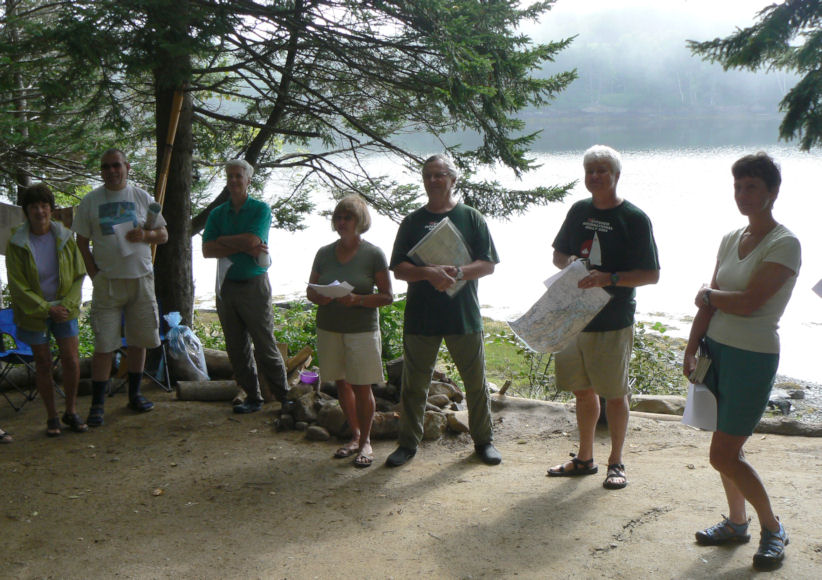 2nd from right is Kit Wallace of Toronto.


...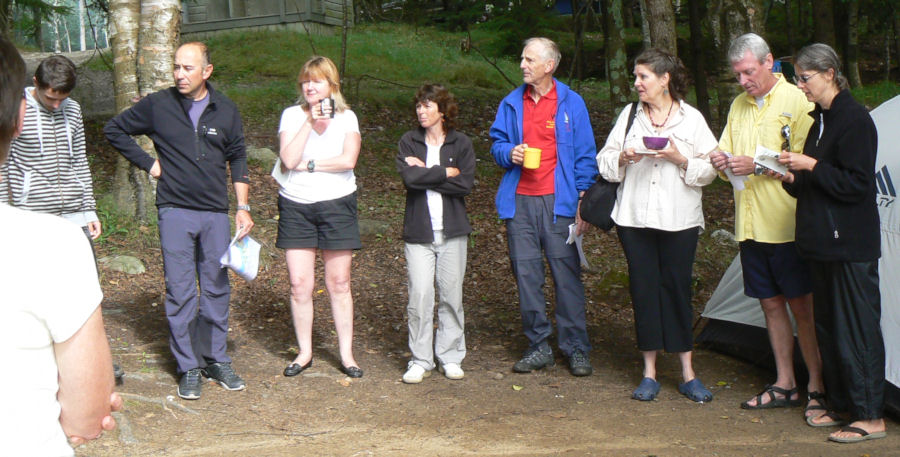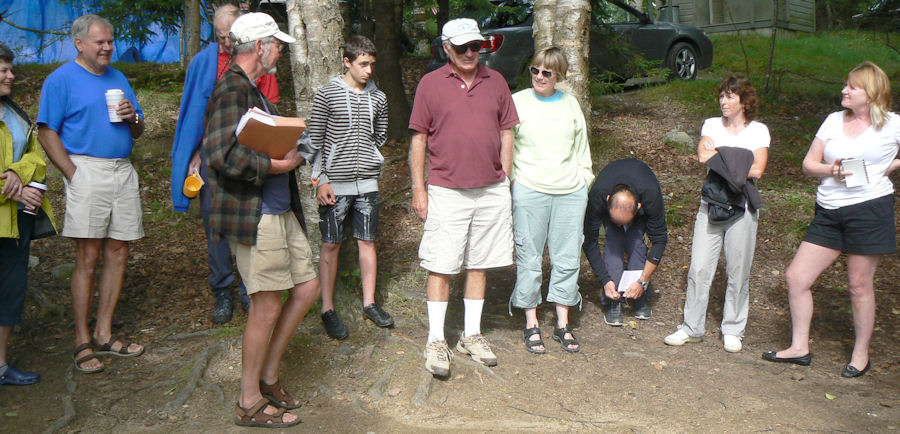 Dick introduces ...


...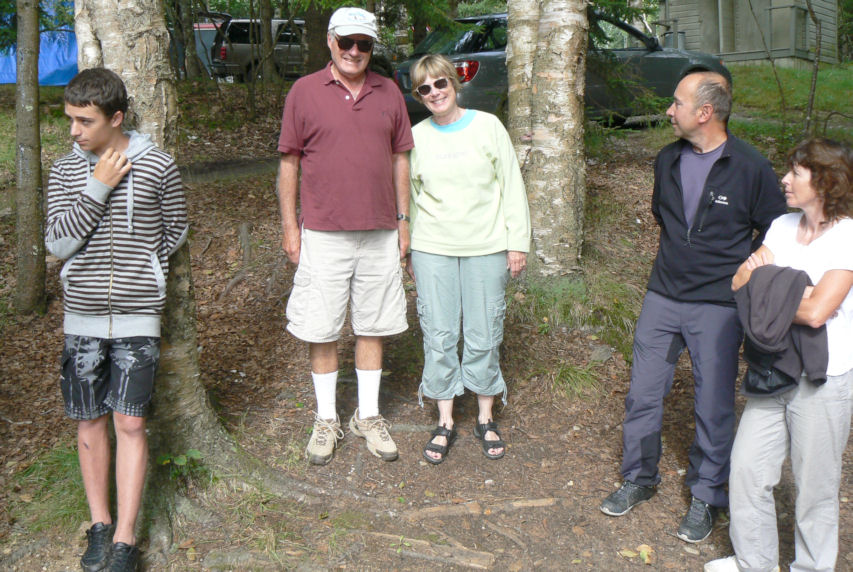 ... Frank Pedersen and Sue Wright of Chestertown, Maryland,
who are not only letting W4270 be used for this week, but have also delivered it!!


...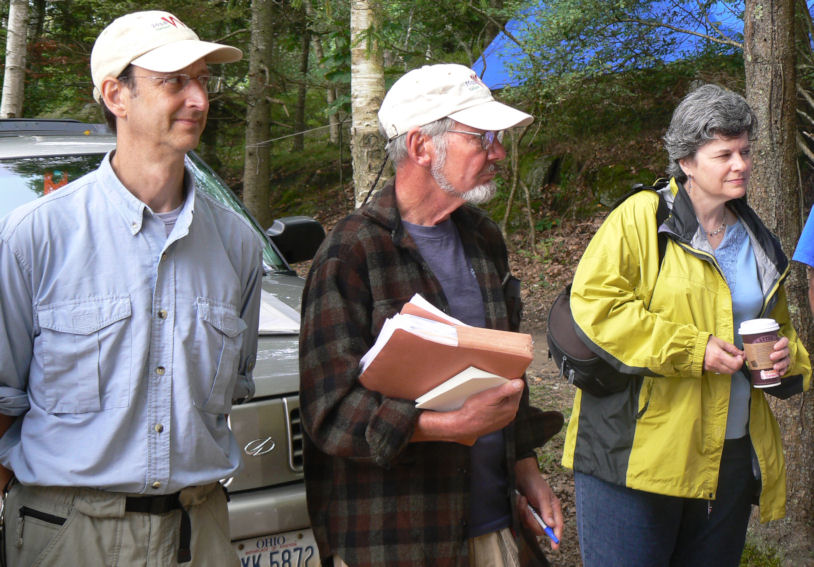 (l to r)

Tom Graefe, Dick, Stephanie


...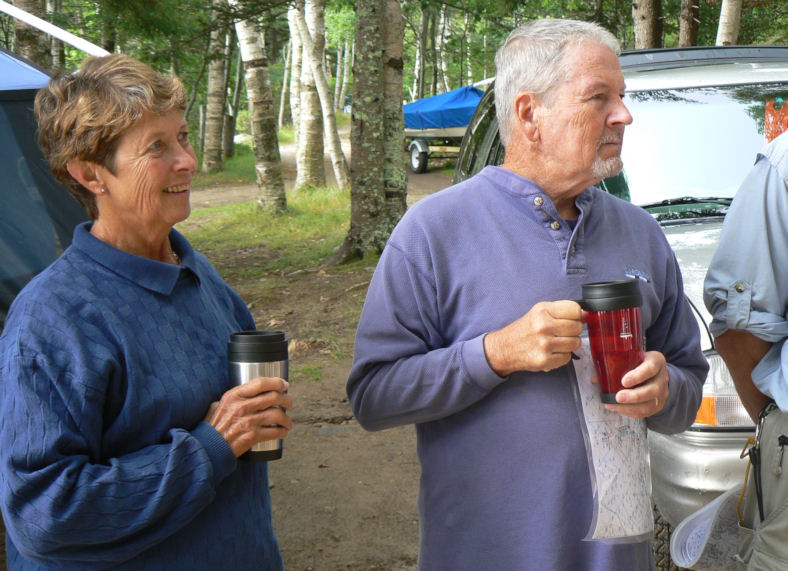 the new Commodore-elect of the USWA, Jim Heffernan and his wife, Linda


...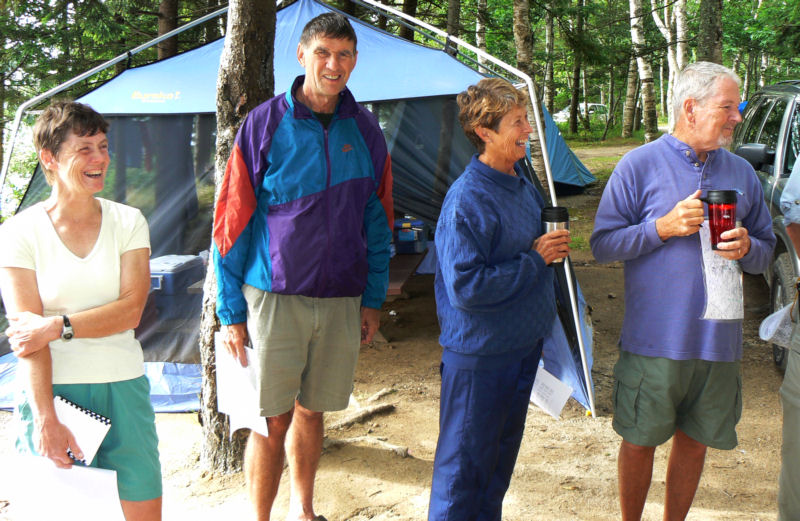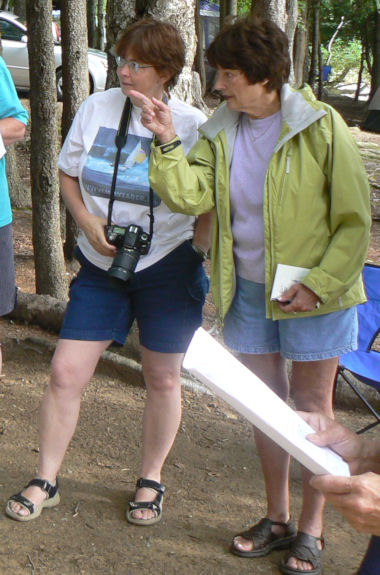 Conny

(l)

and Jane