the 2017 Neuse Cruise
Uncle Al's report in pics
Monday 30 October
photos mostly by Linda Heffernan, Uwe Heine, AnnMarie Covington and Uncle Al
updated: 5 December 2017 at 2033 hrs .


...

Tween-Alphabets (HOT - OBD) Cruise Moves to Oriental and the Neuse River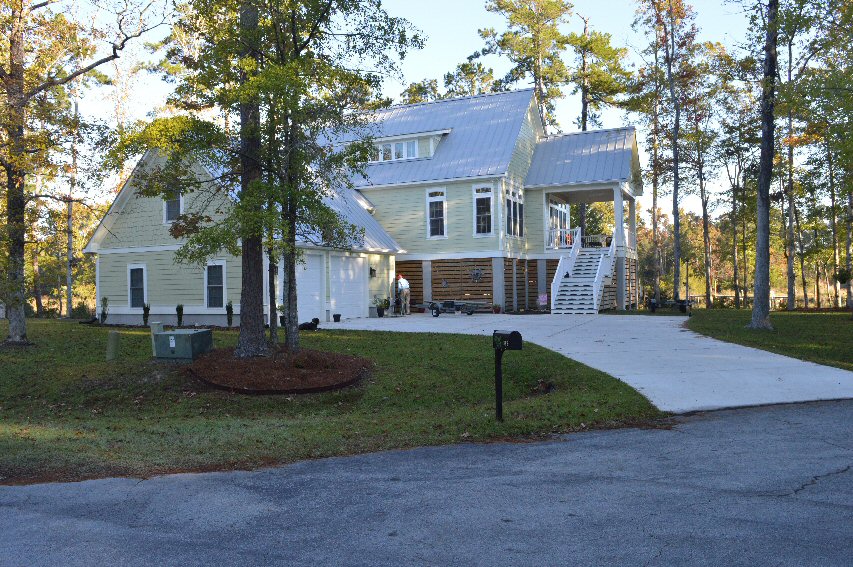 The dream has come true, and in the loveliest way (above). Richard Johnson and Michele Parish have built their dream home
just outside the town of Oriental on North Carolina's Neuse River on the upper reaches of Smith Creek (above).
........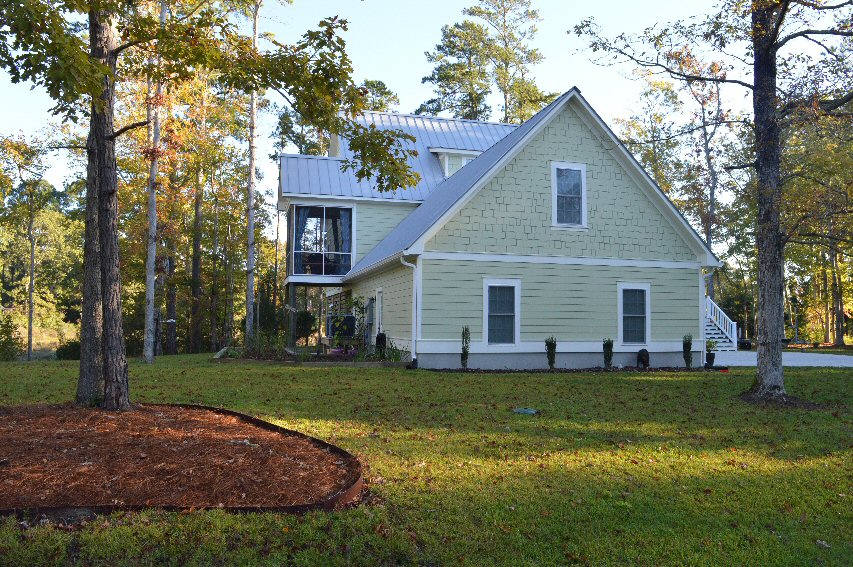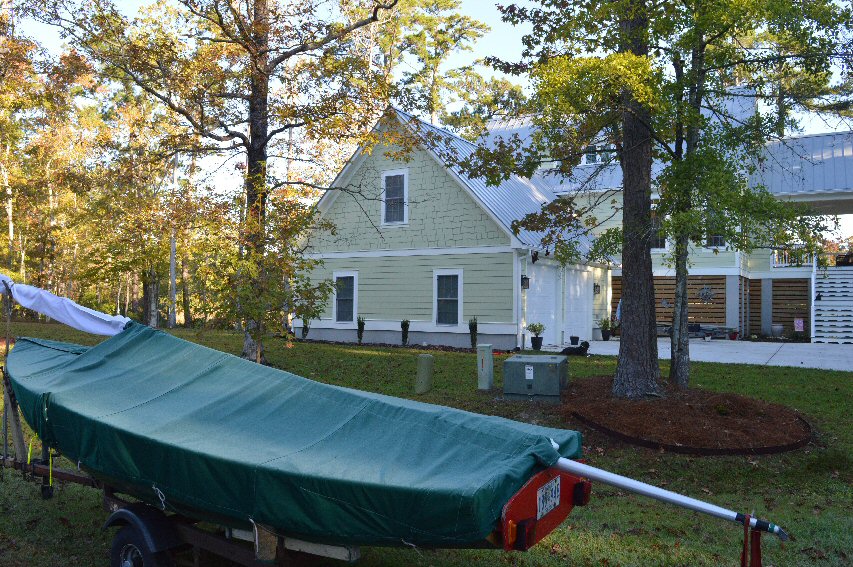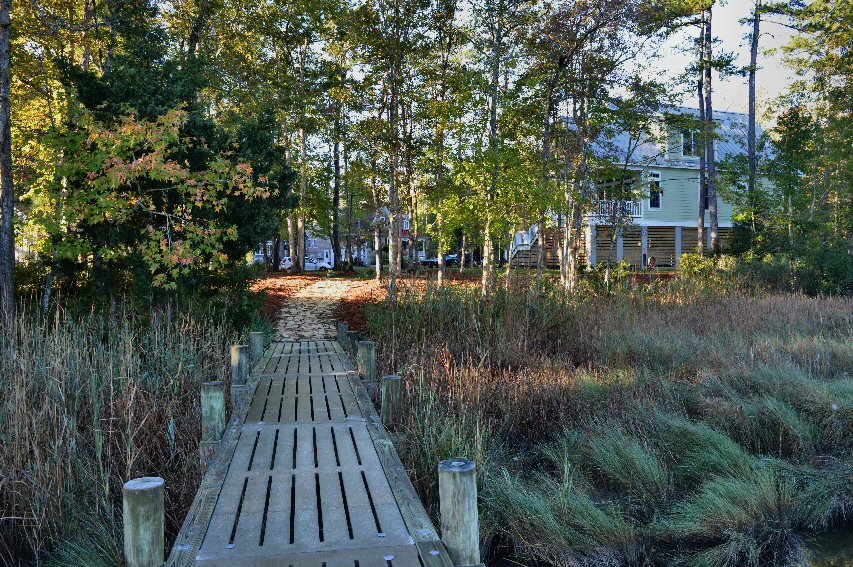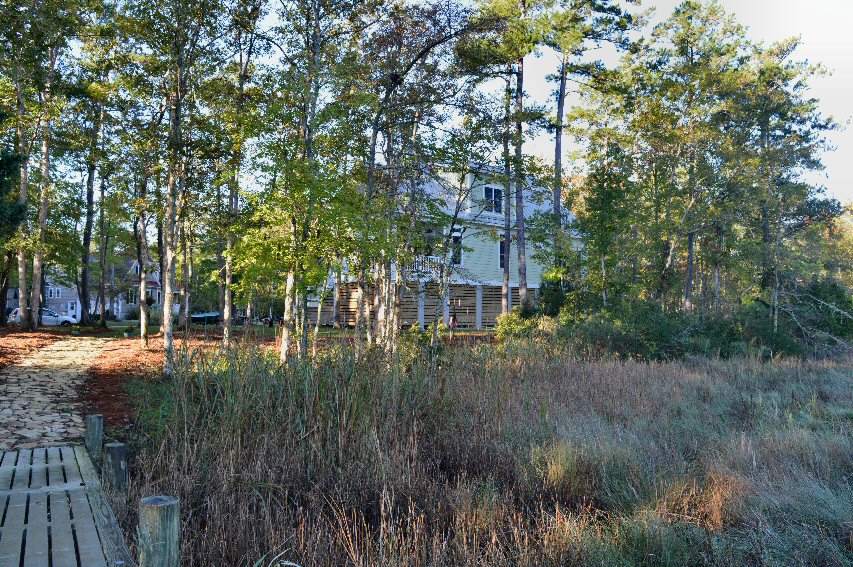 Richard and Michele don't launch here under normal circumstances. Instead, they drive a mile or so ...
........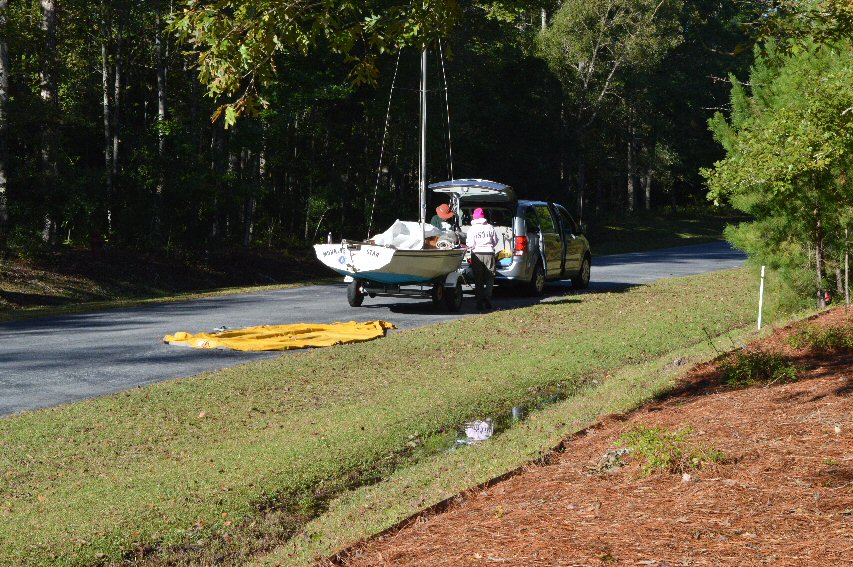 ... with the mast up to a fine ramp just down the creek.
........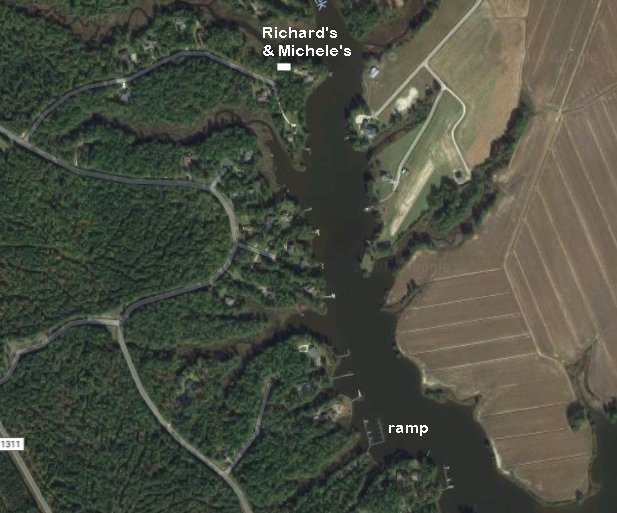 Google nicely shows the road - no power lines or overhanging trees - to the ramp here.
........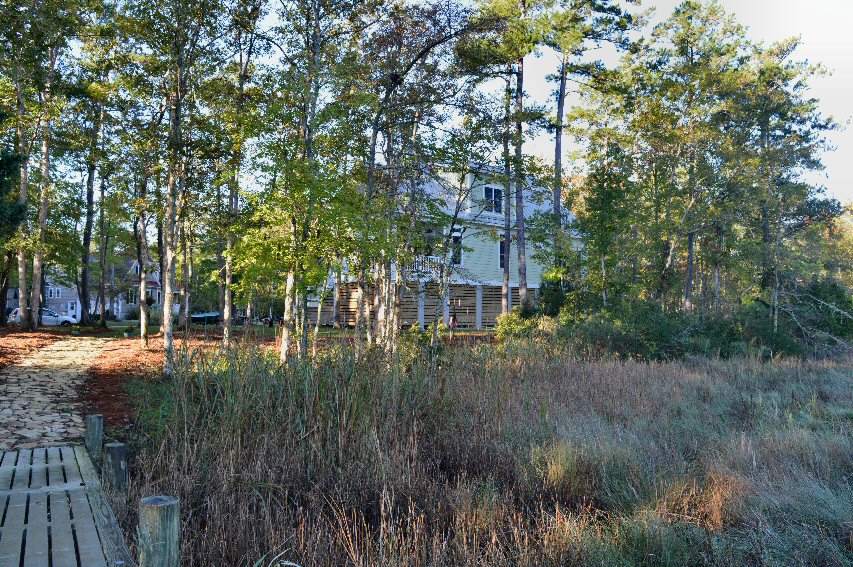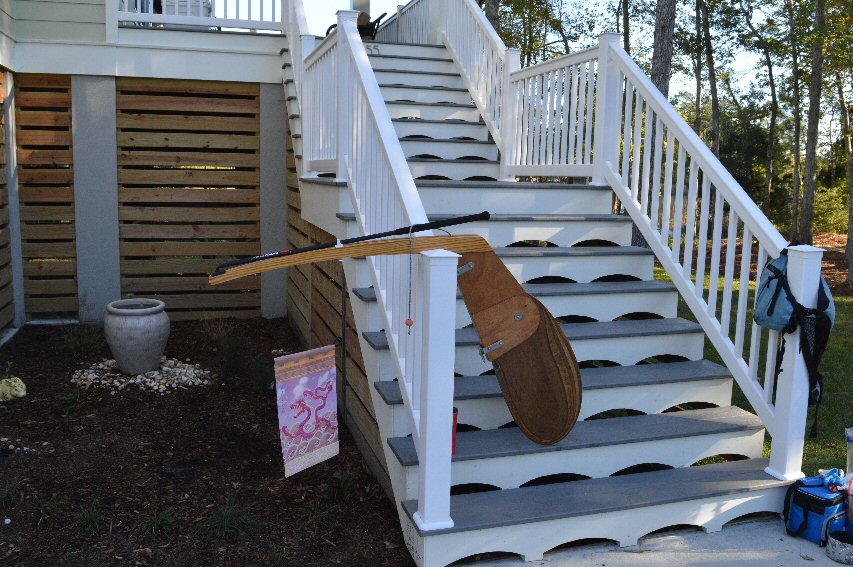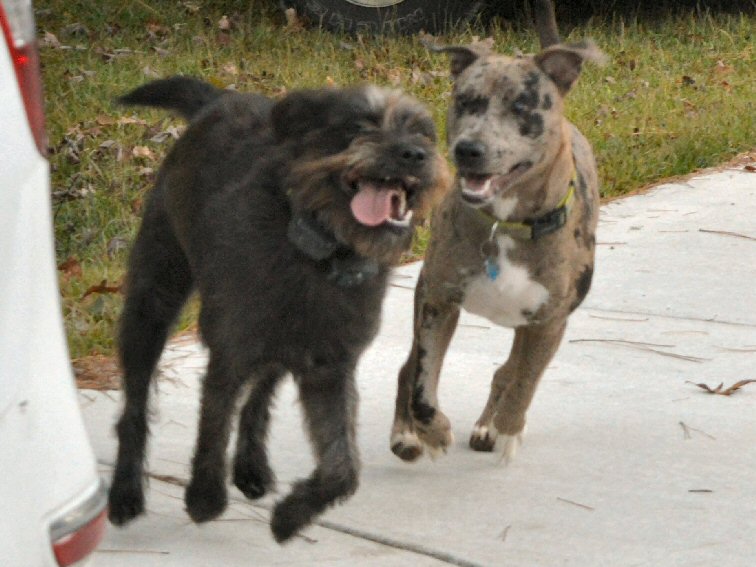 Uwe and Nancy have arrived with their three dogs. But only Addie (r) is allowed out of the van to play with Nikki (who is kept on the property by means of an electronic fence). In fact, Nikki was so chuffed at having canine companionship, that ...


........

... Richard and Michele decided she just had to have a sister (above).
........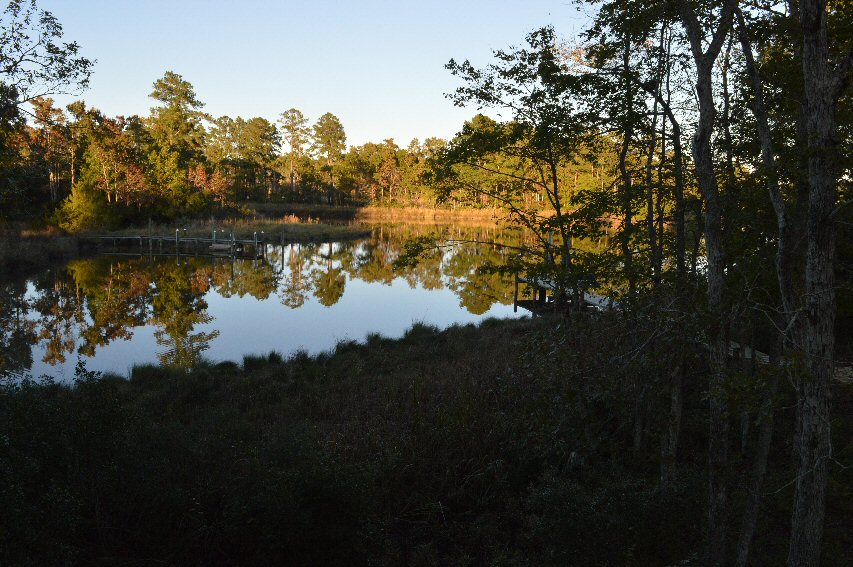 the Johnson back yard
........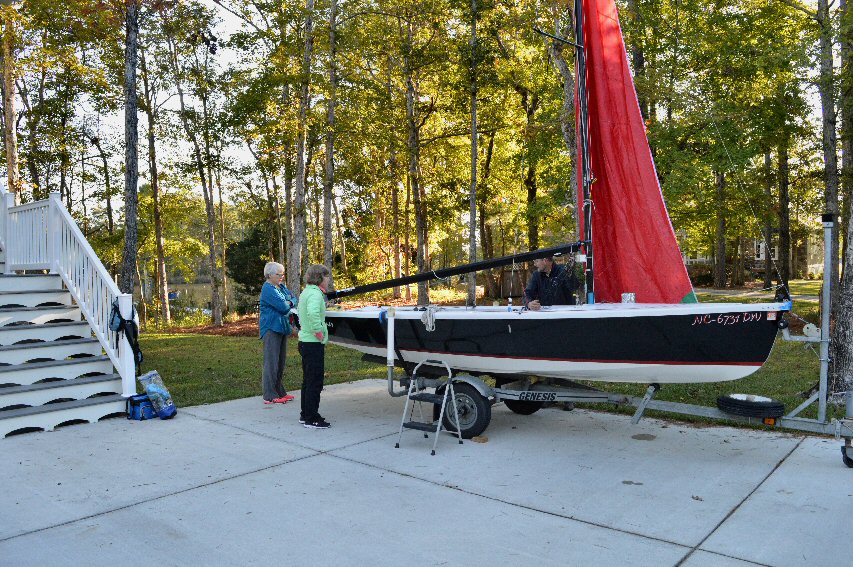 Better dinghy facilities here than in many a yacht club.
........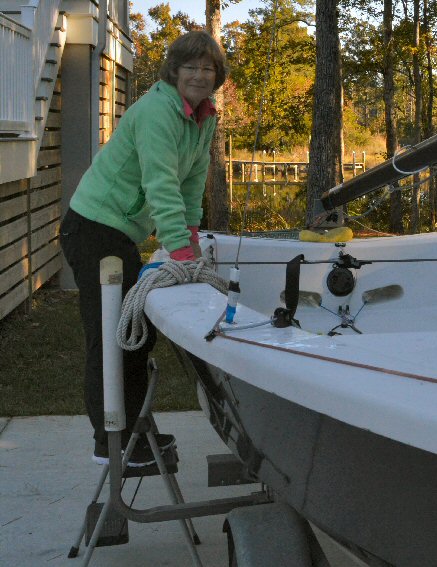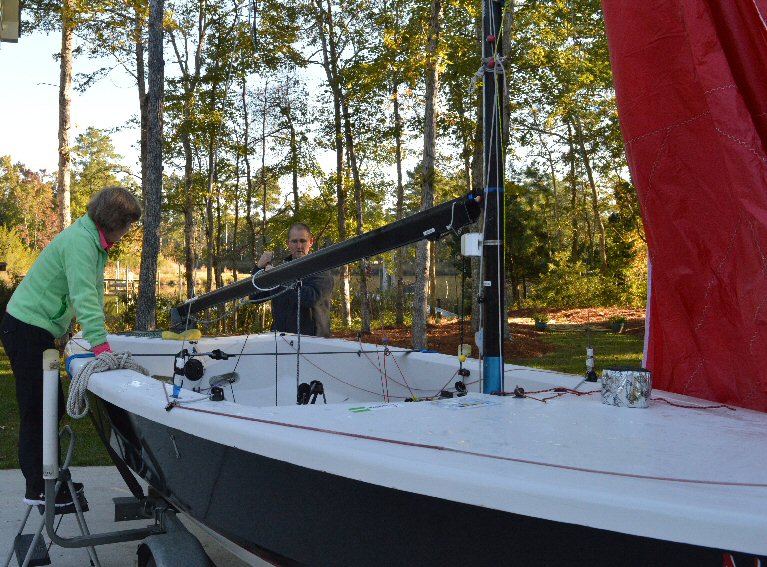 Tomorrow (Tuesday) AnnMarie (above) and Nancy will be sailing Richard's Black Skimmer as we head over to Uwe and Nancy's place on Broad Creek. Mark IVs are pretty similar one to the next, but here Richard walks AnnMarie through the controls just to be sure.
........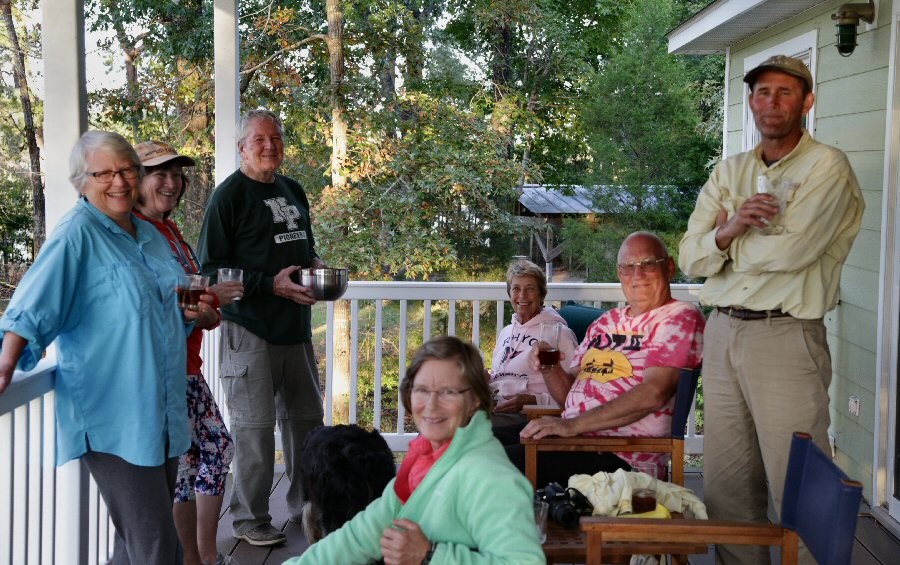 Our group minus photographer, Uwe: (l to r) Michele, Nancy, Jim. AnnMarie, Linda, Al, Richard.
(pic taken Tuesday evening at Uwe's and Nancy's)
Photo-less, the evening featured Michele's Marvelous Meat Sauce, Spaghetti, Salad and Rolls accompanied
by Dark 'n' Stormies and other drinks while plans for two days of sailing were firmed up.