the 2017 Neuse Cruise
Picture Report by Uncle Al
Tuesday pics - 1
pics mostly by Linda Heffernan, Uwe Heine, AnnMarie Covington and Uncle Al
........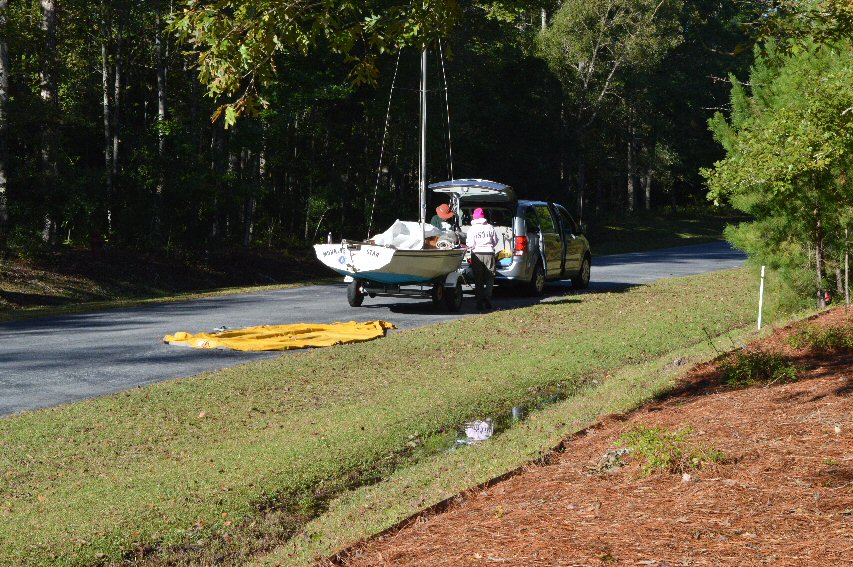 Tuesday's Breakfast Duty Chef was AnnMarie who served up delicious scrambled eggs with onions, mushrooms and bacon with bagels which complemented our breakfast drinks very nicely as we prepared to set sail by driving the mile or so down to the launch ramp with masts poised for action.


........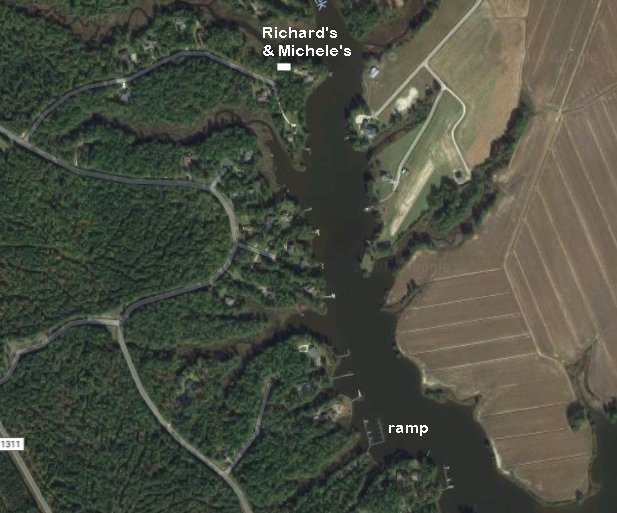 the road to the ramp

Michelle opened one of the garage gates to reveal ...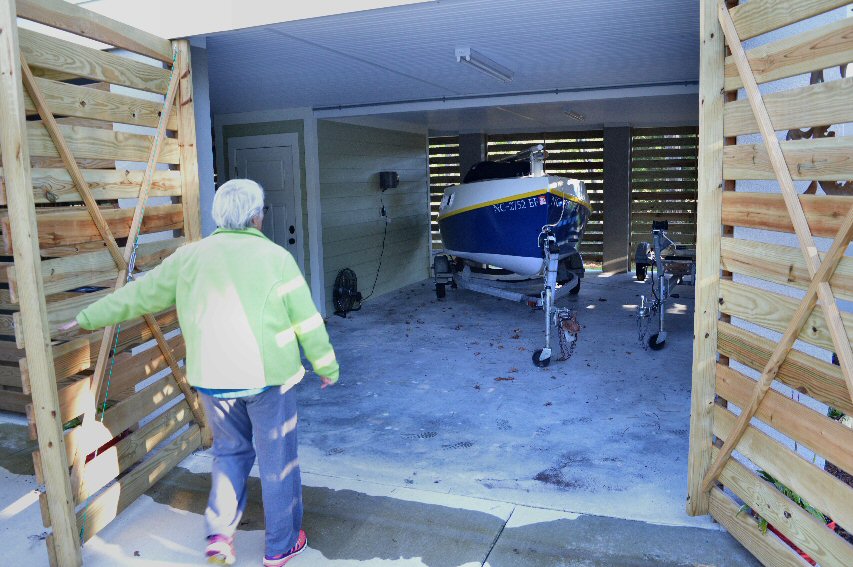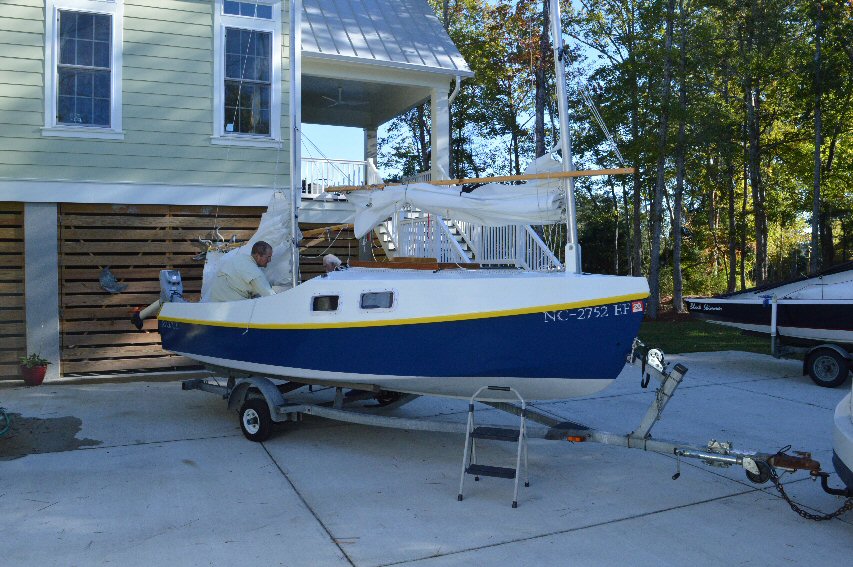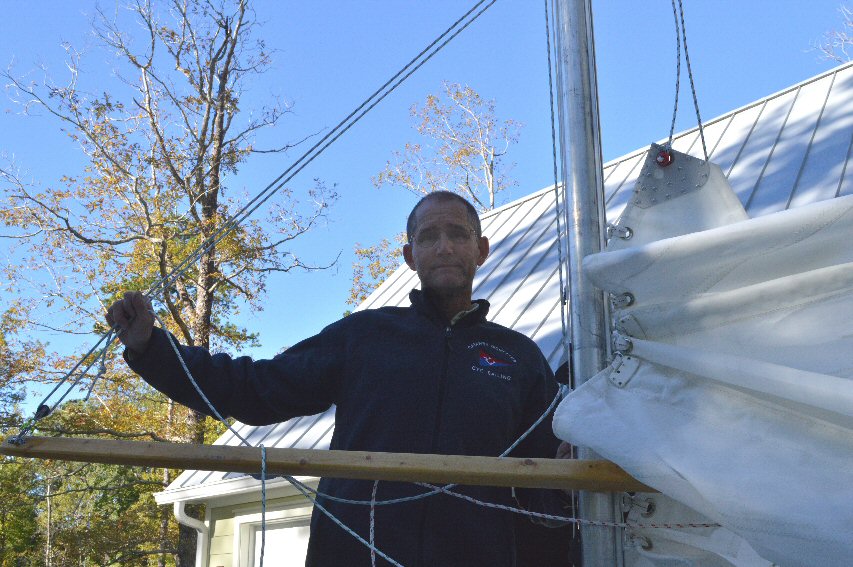 ... Richard's latest building success, a Core Sound 17. Here Richard introduces Uncle Al to the snotter (pronounced snodder) which instantly became Al's favourite new word of 2017. For those few who may not be familiar with the word, here is an official definition:
a fitting that holds the heel of a sprit close to the mast.

a length of rope with an eye spliced in each end.
I was tempted to say that it just doesn't get any better than this until Julia heard the word when I got home and allowed that snotter could be part of a fine pub name:

The Sprit and Snotter

........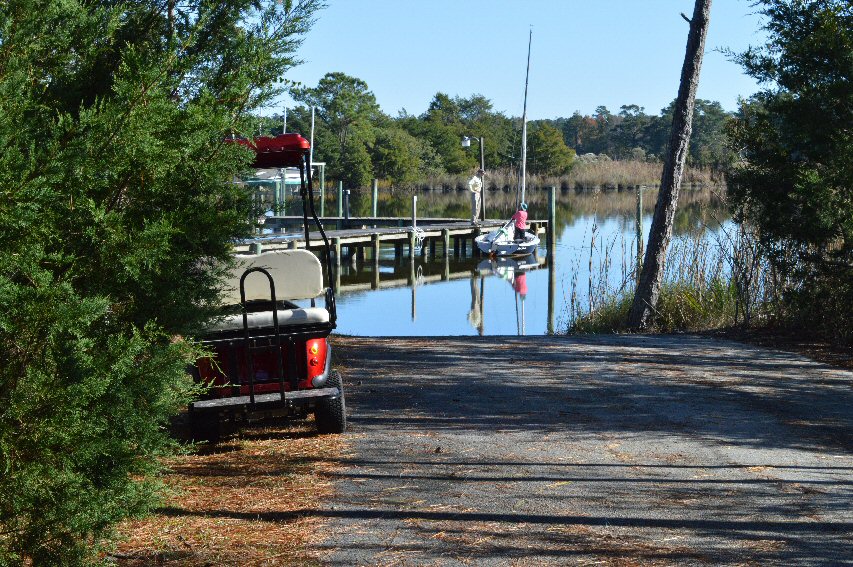 the ramp
........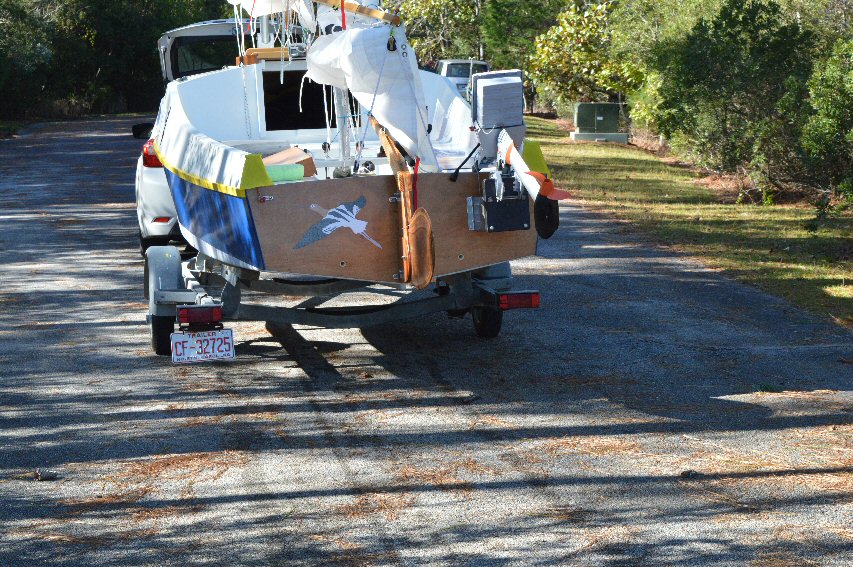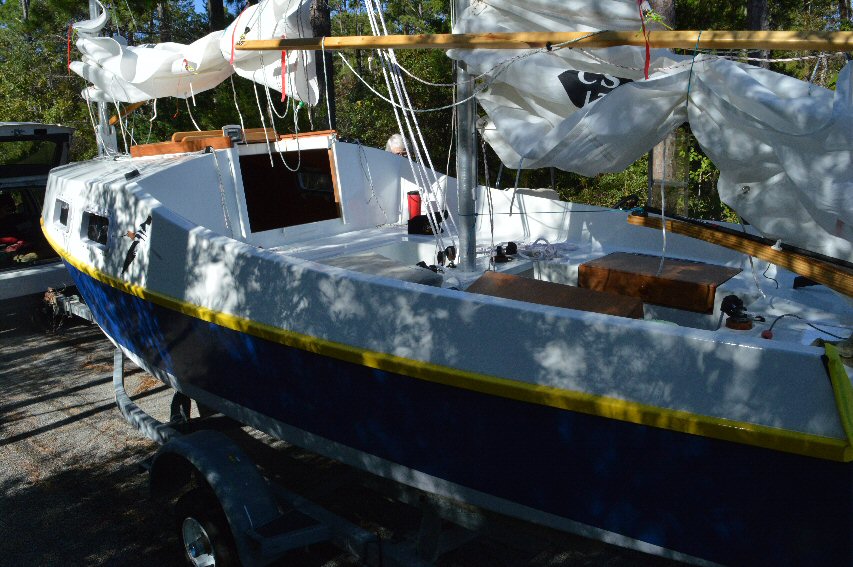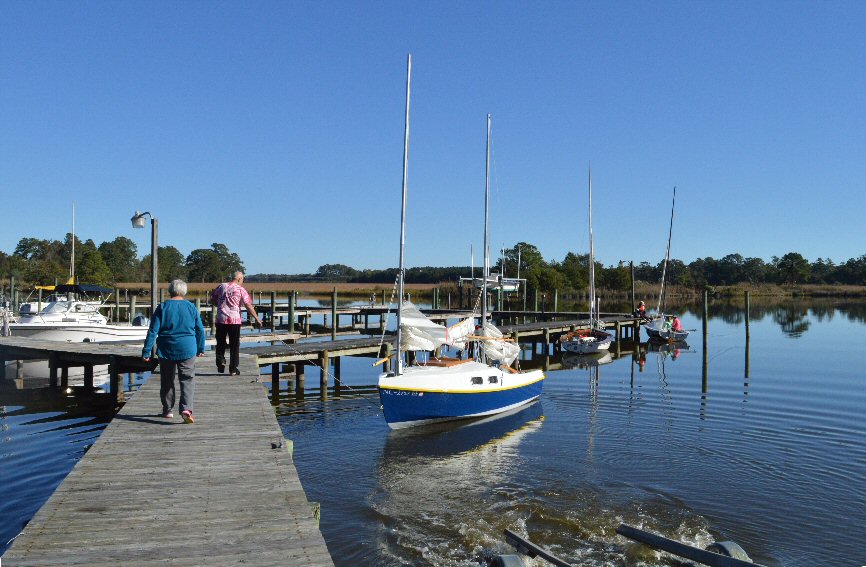 The Avocet completes our trio of boats. Uncle Al gets to sail in her with Richard and Michele. Jim Heffernan and Linda will be in Morning Star, their lovely composite Wayfarer, while AnnMarie Covington will team up with Nancy Collins. Her husband, Uwe, will be on shore patrol, looking after the dogs, occasionally following our progress from shore, and most importantly supervising the Tuesday dinner's star attraction, a smoked pork shoulder.


........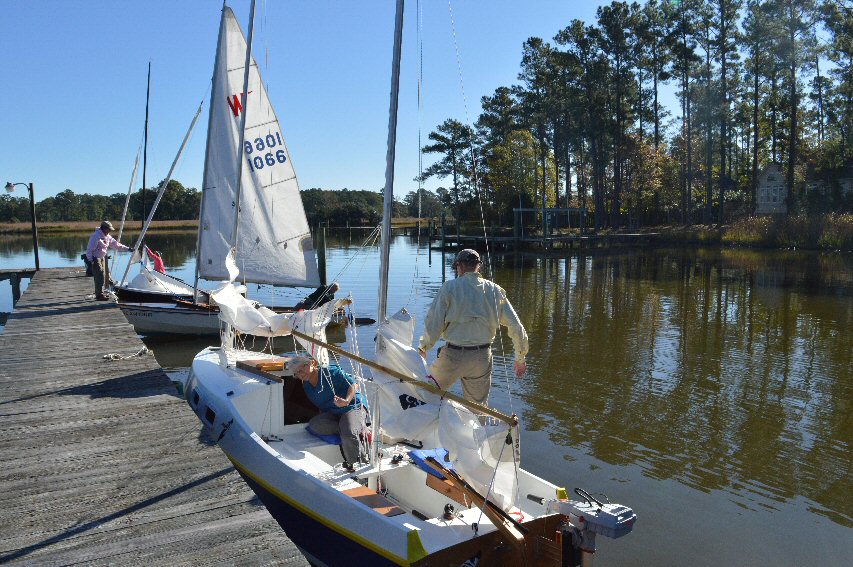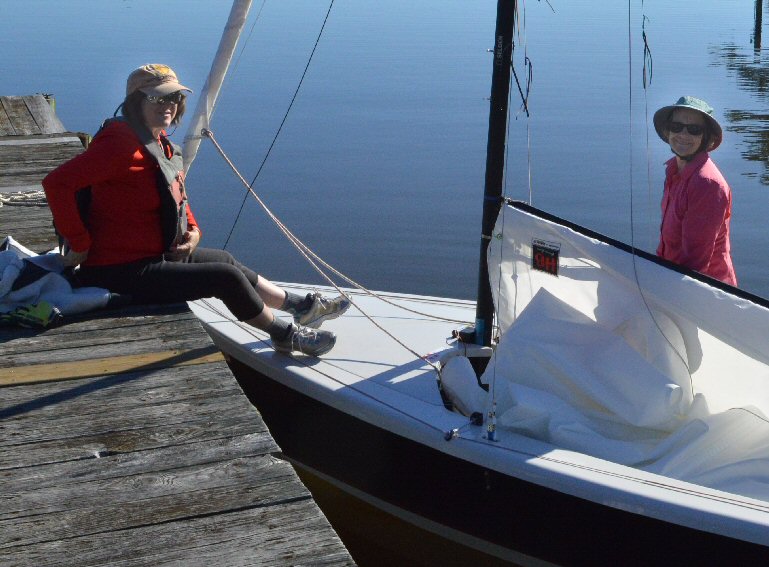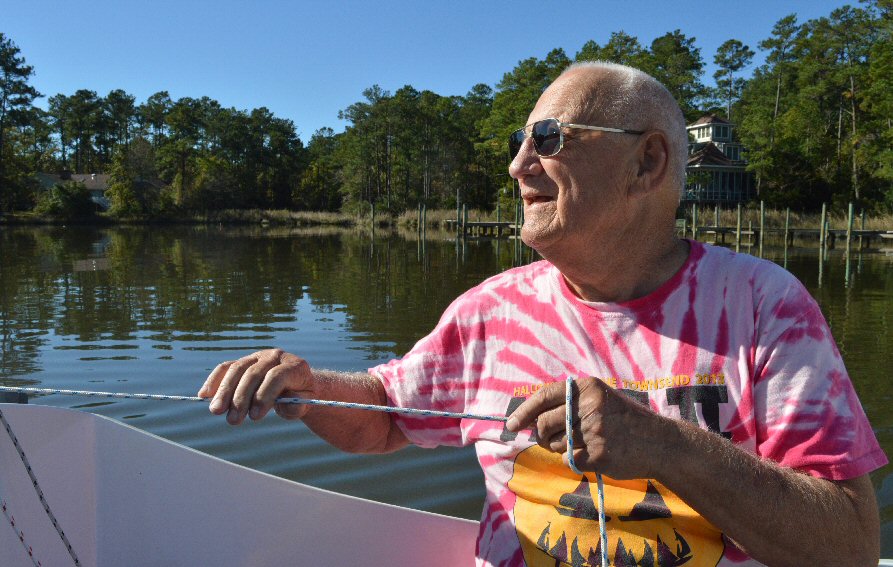 Uncle Al trims something aboard ...
........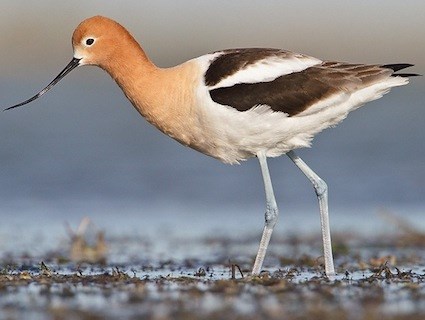 ... Avocet - No! No! Not the bird, the boat!!!!
........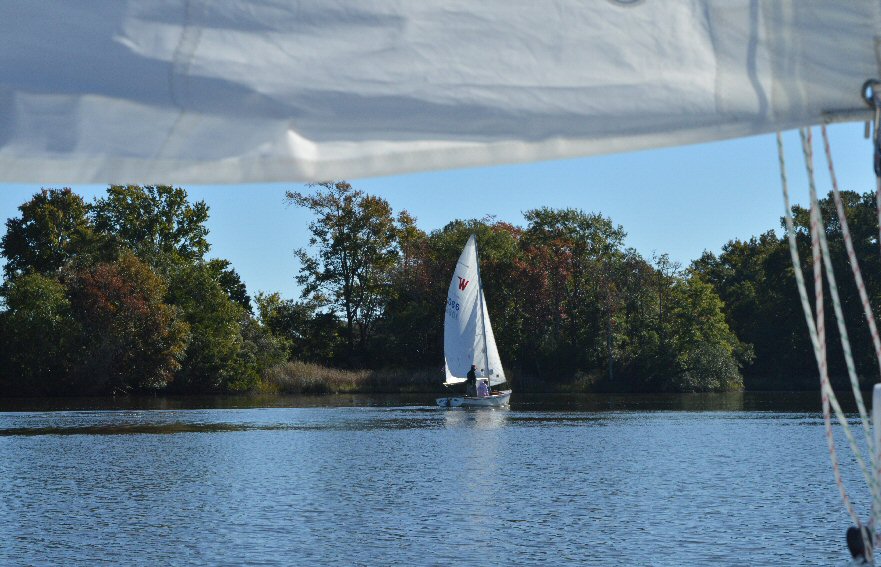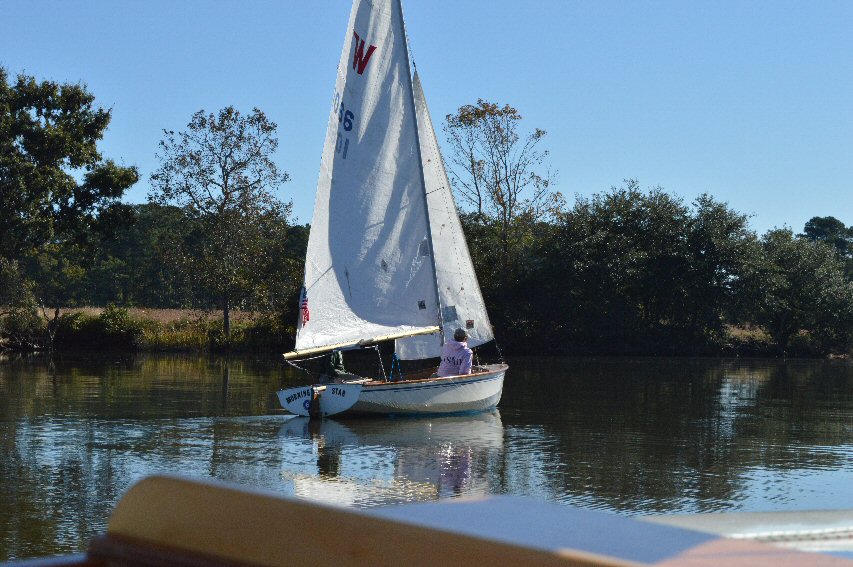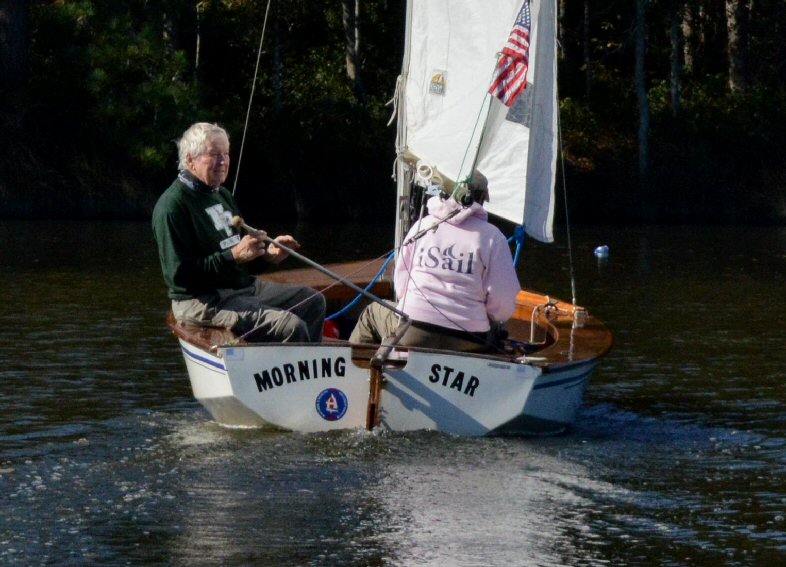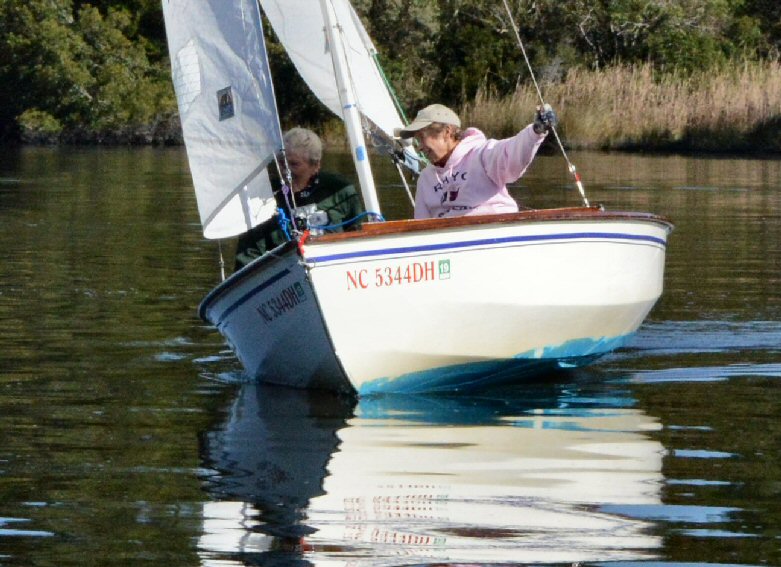 As we motor electrically and silently along in Avocet, Jim and Linda ghost along nicely under wind power.
........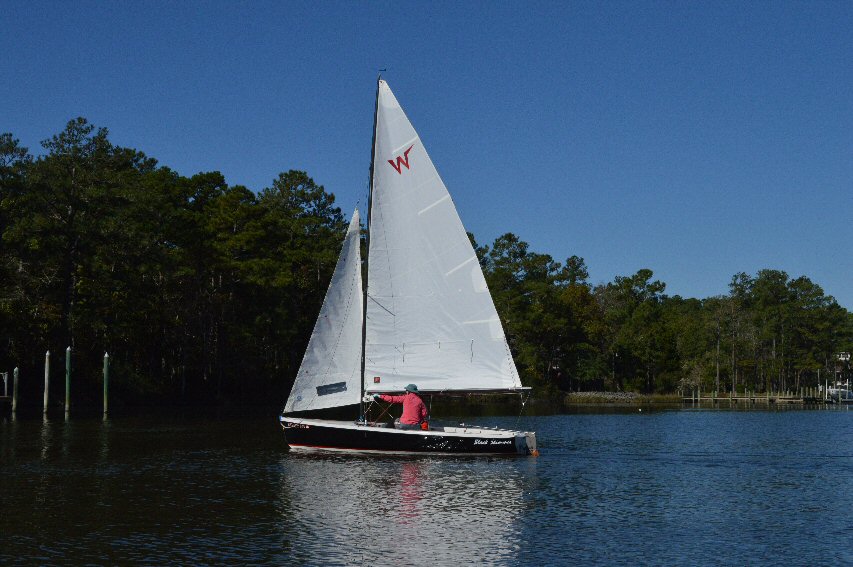 As do AnnMarie and Nancy in Black Skimmer.
........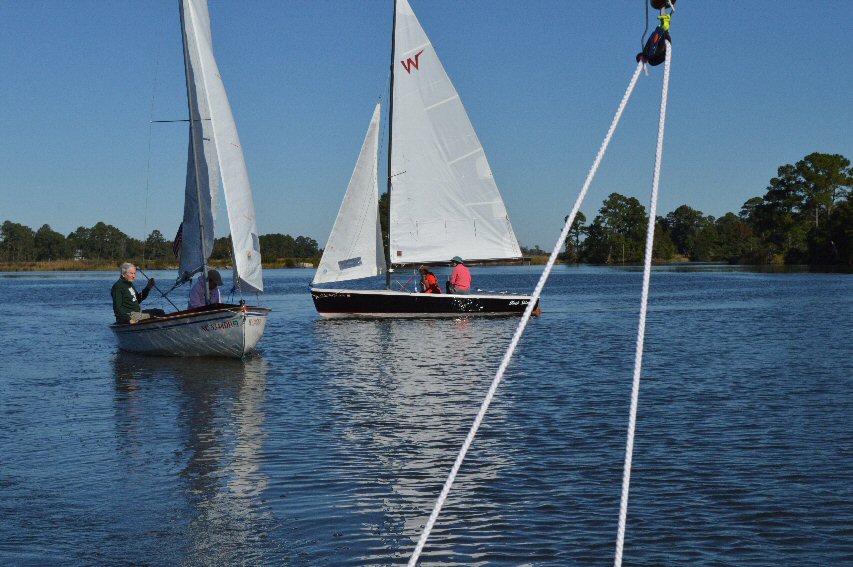 Here we are approaching Oriental at the mouth of ...
........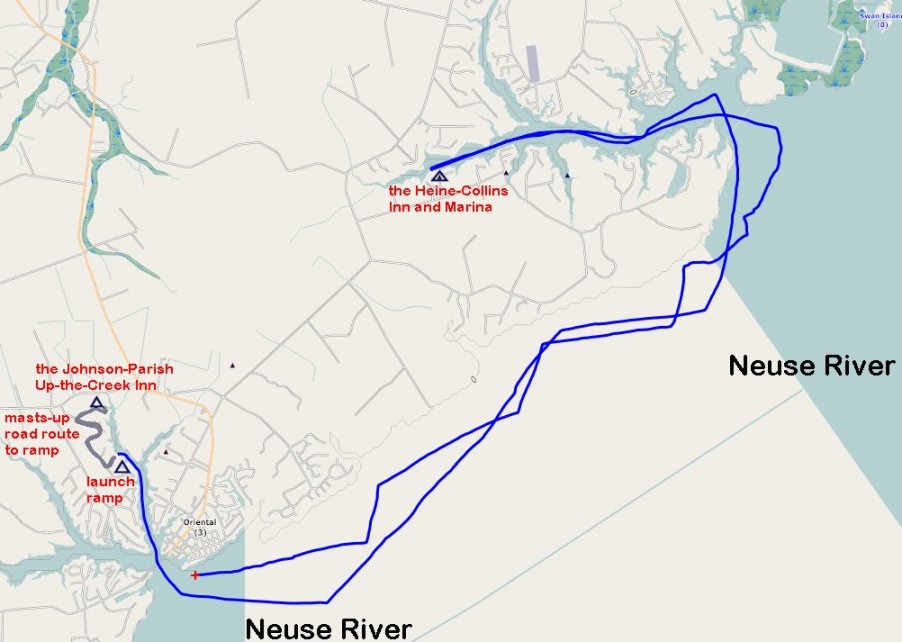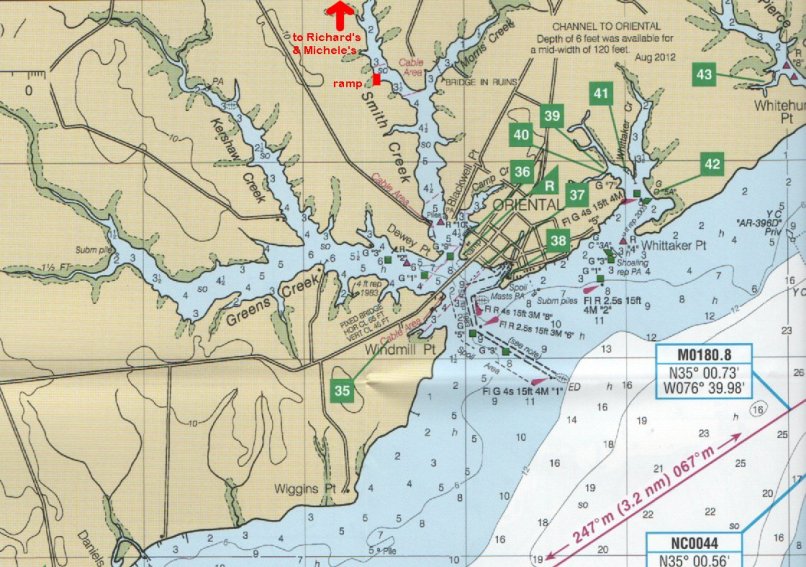 ... Smith Creek.
........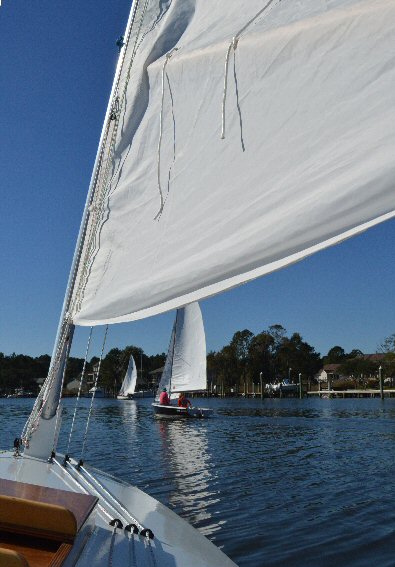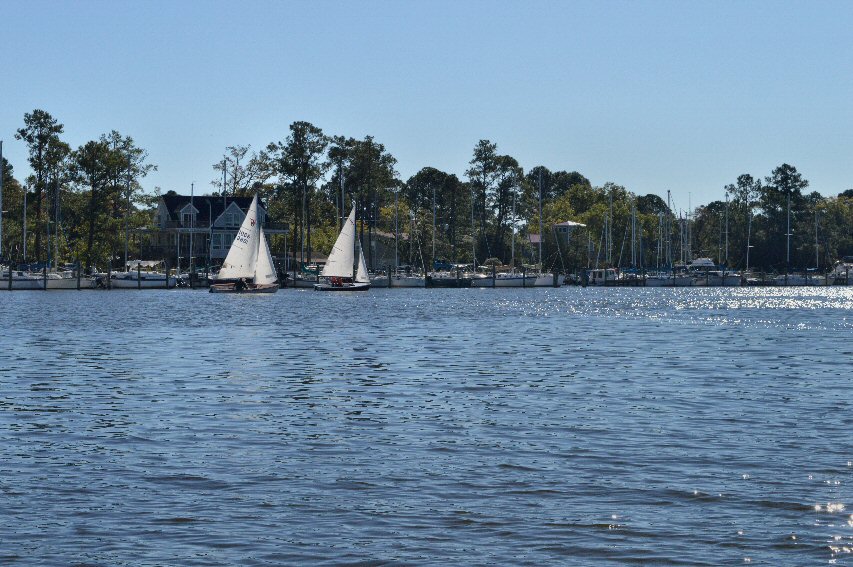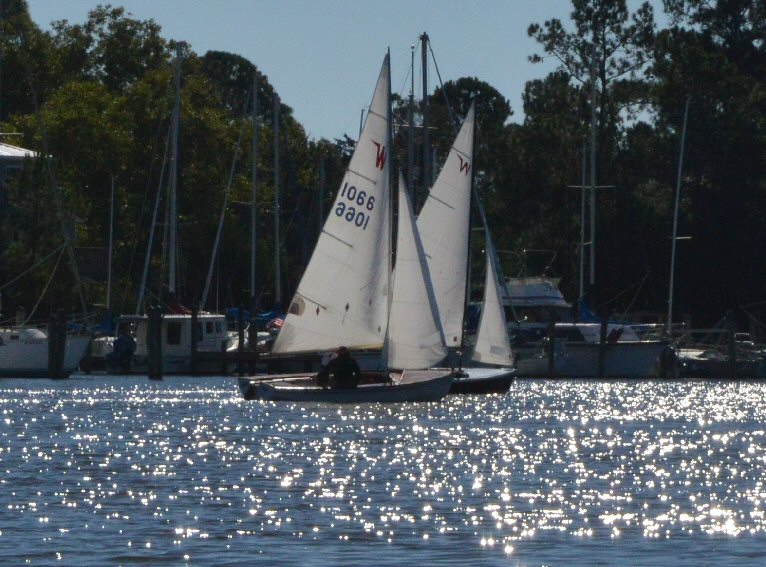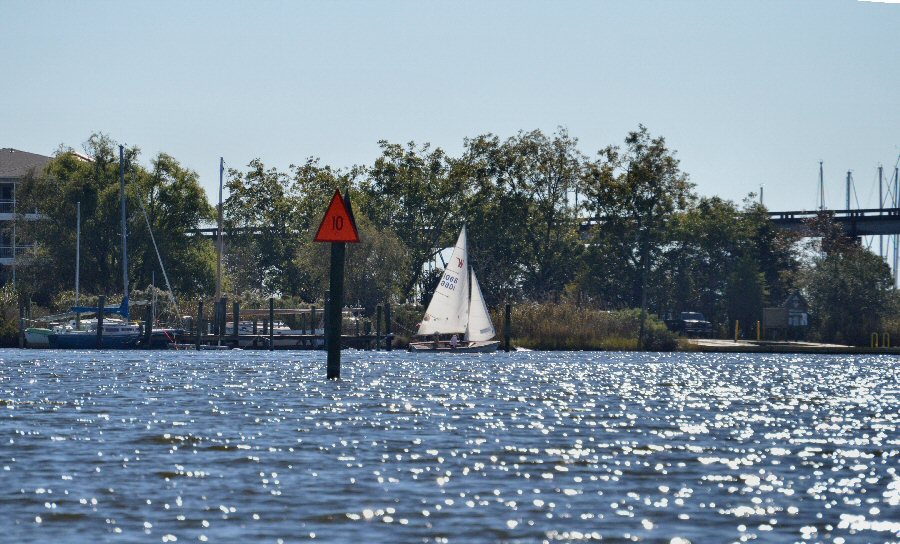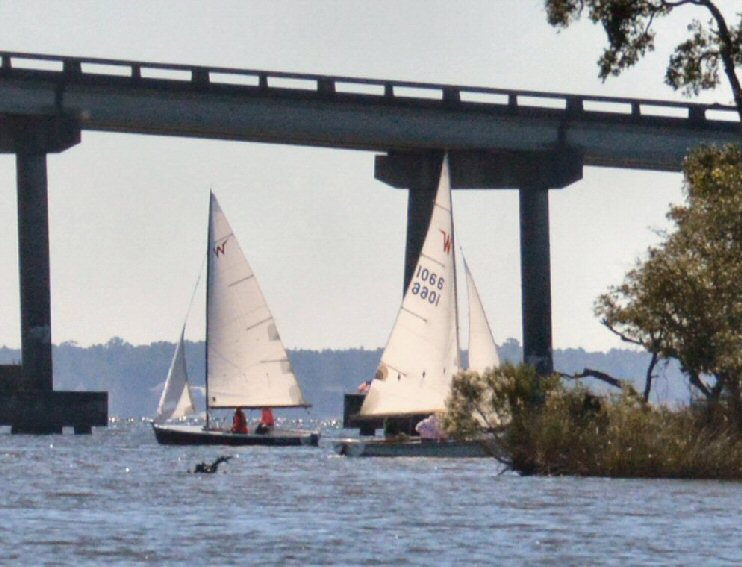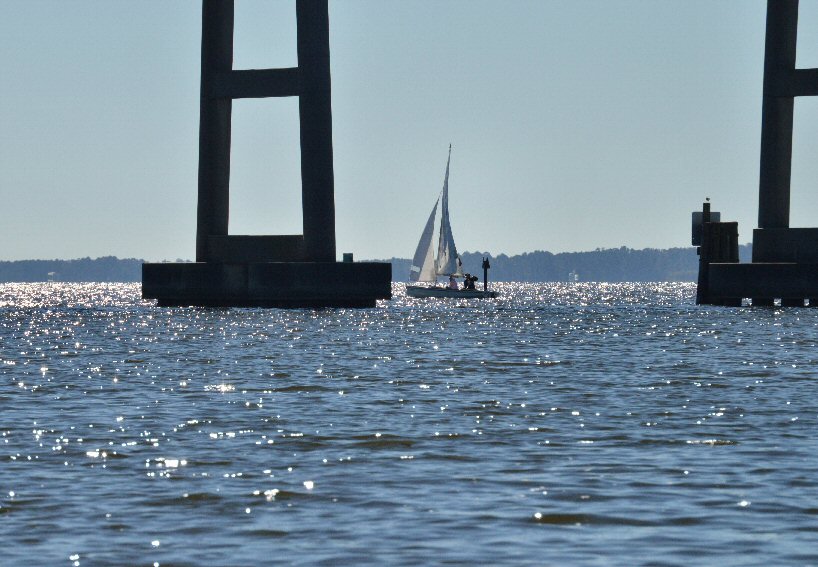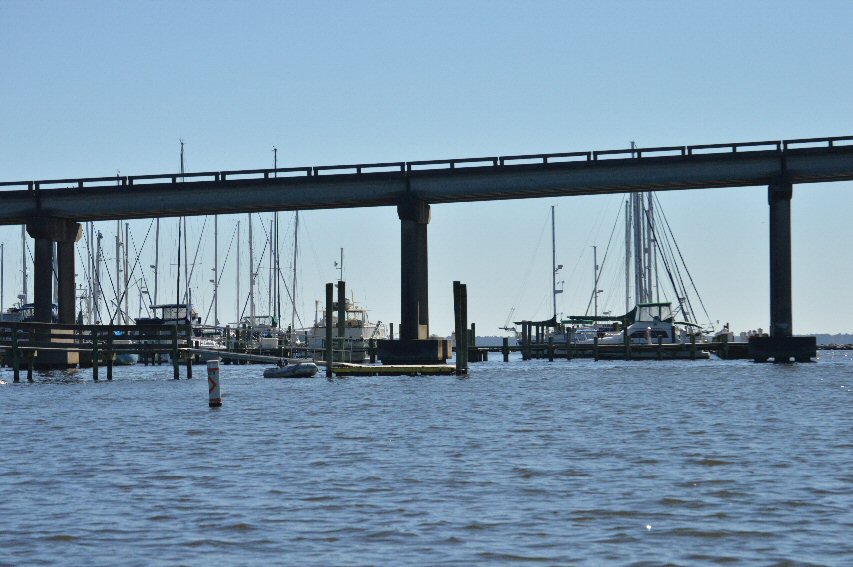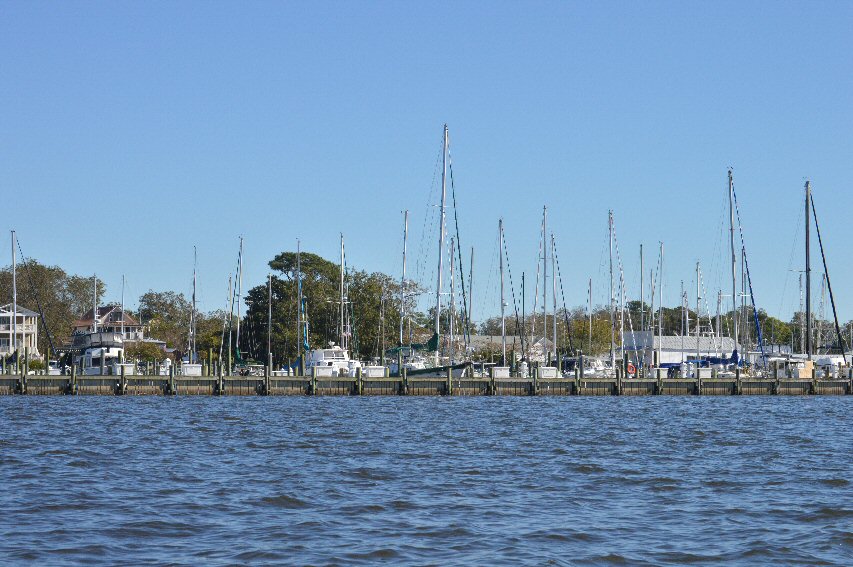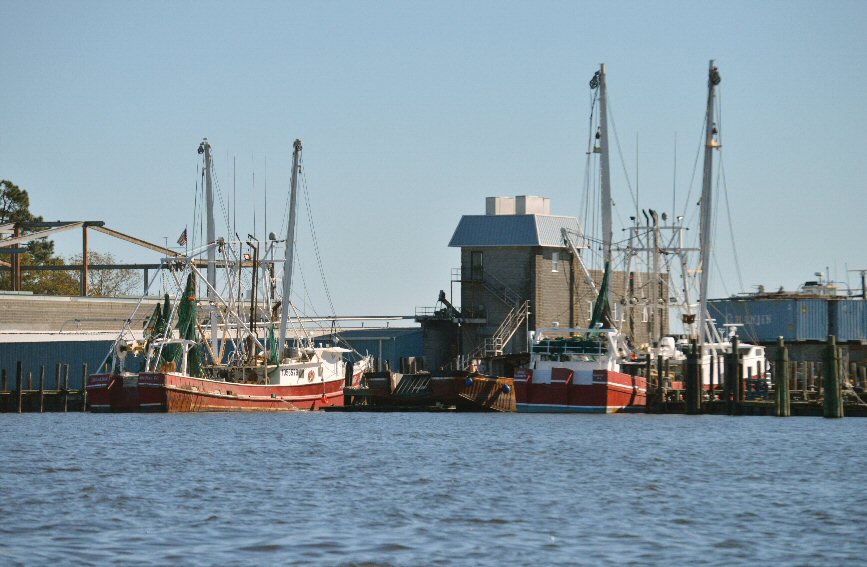 And so, we leave Smith Creek at Oriental and head out onto the open ocean
or should I say the open Pamlico Sound? Well, it's really the Neuse River.