the Chesapeake Bay Wayfarer Cruise 2008
Saturday 31 May
: Smith Island to Crisfield - 1
photos by Uncle Al, Jeremy & Gary Hirsch, and Pauli Zmolek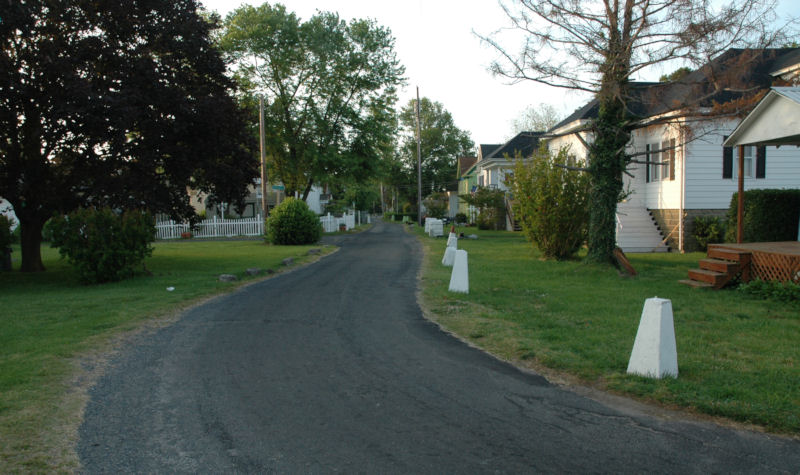 Pictures from Jeremy's sunrise walk


...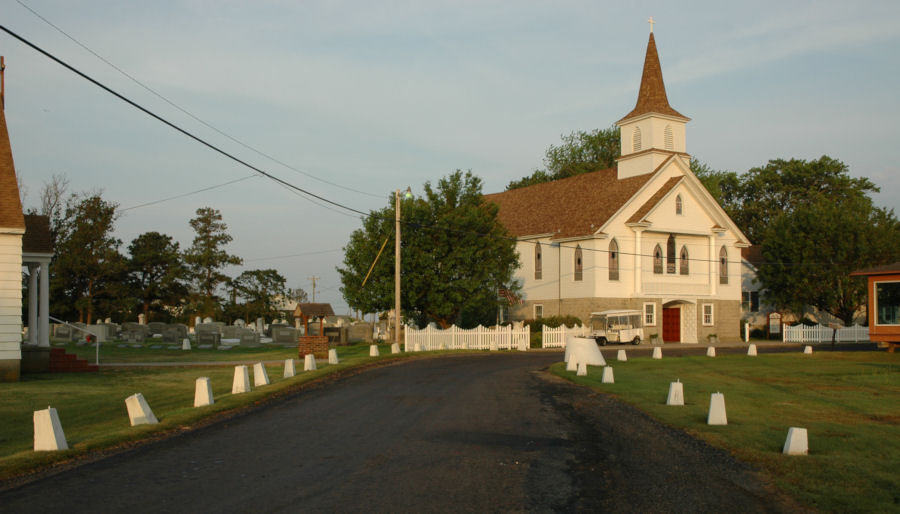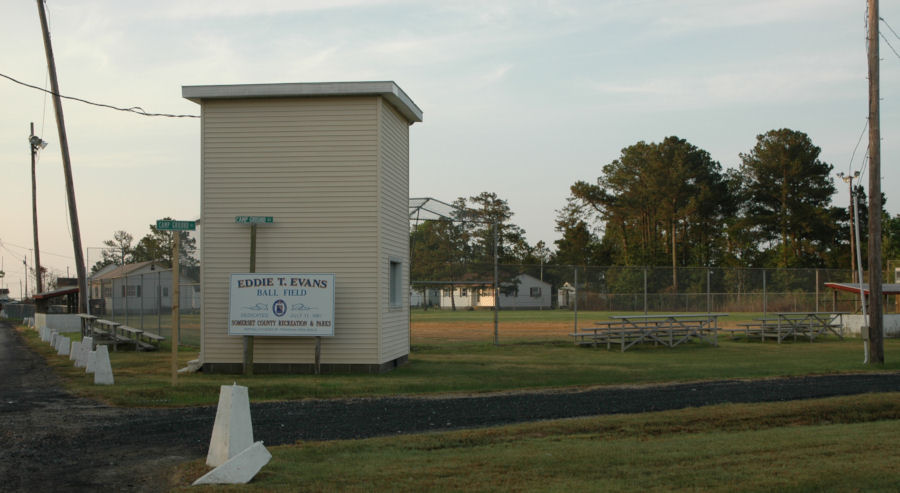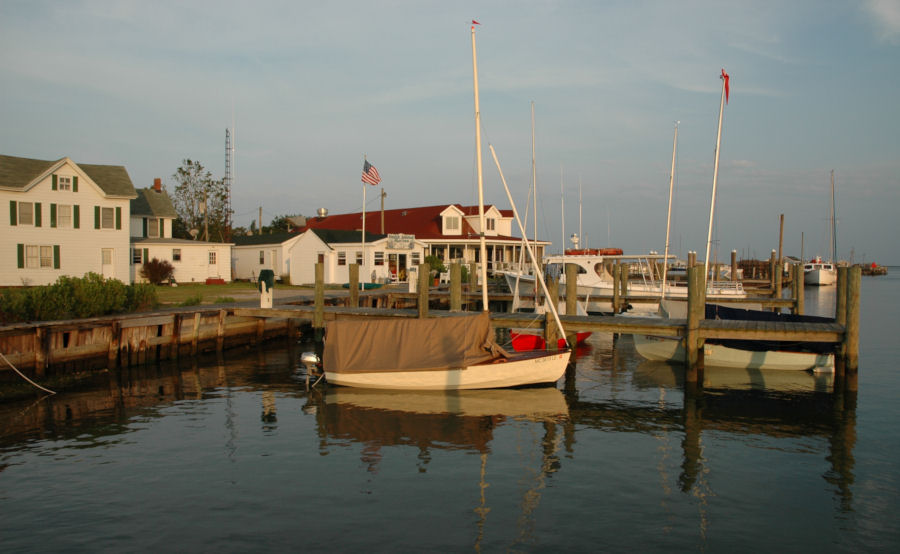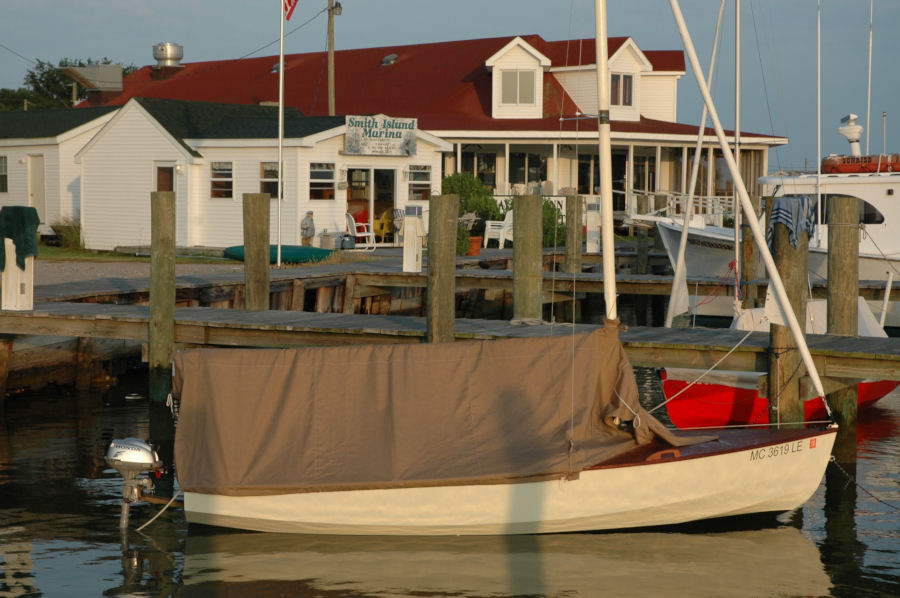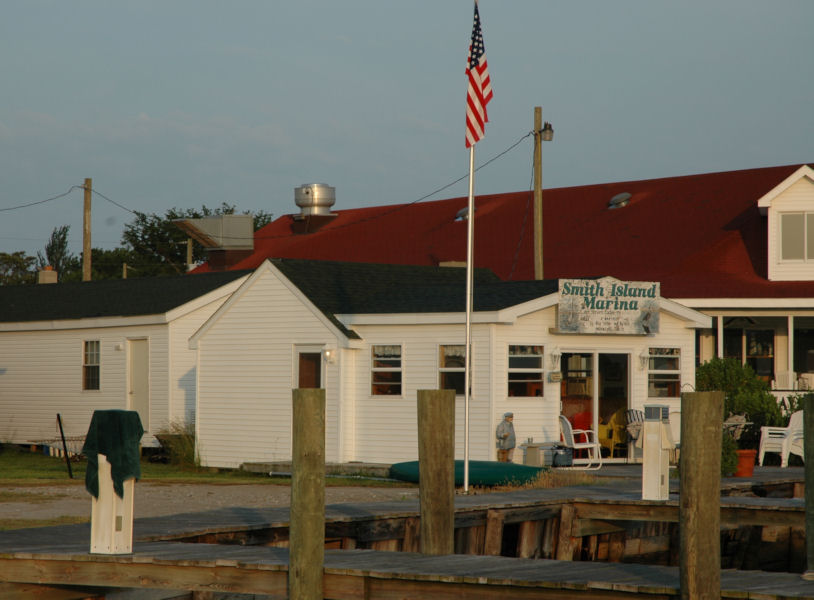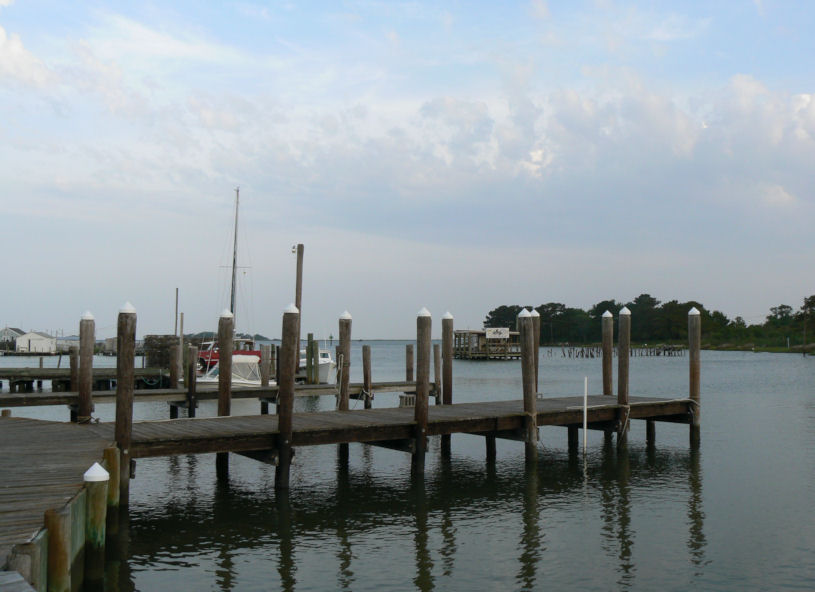 By the time Al's camera woke up ...


...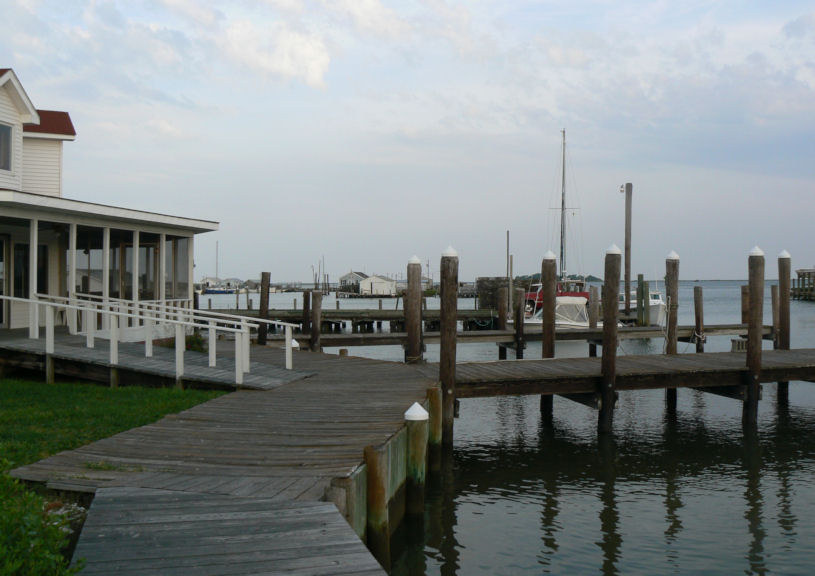 ... the day's weather was already starting to look interesting.


...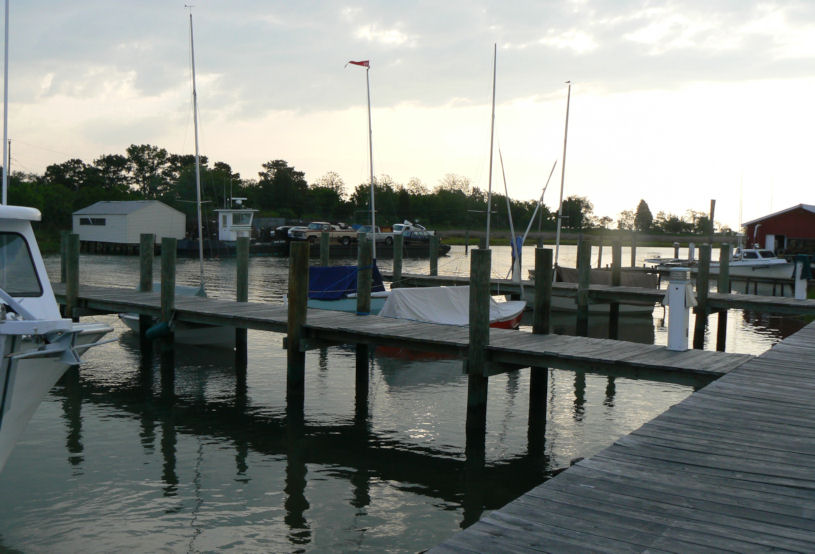 The forecast is for ...


...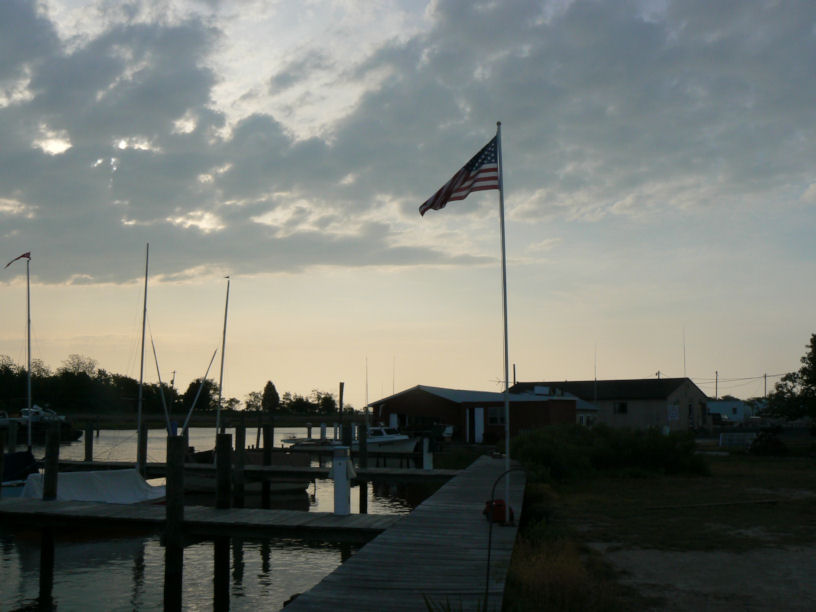 ... warm weather and SW winds of 15 to 25 knots, so that the final leg of our triangle tour - back to Crisfield - promises to be an interesting one, though nothing that a properly handled Wayfarer can't manage - with suitable sail area reduction as required, of course!


...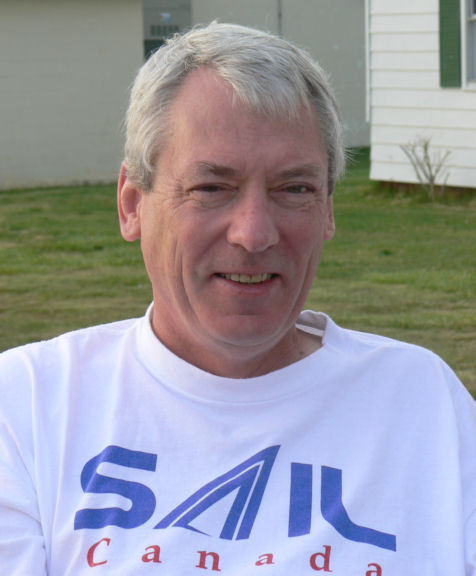 Looking well rested is Tony after his third night in the cozy comforts of a lovely B&B.


...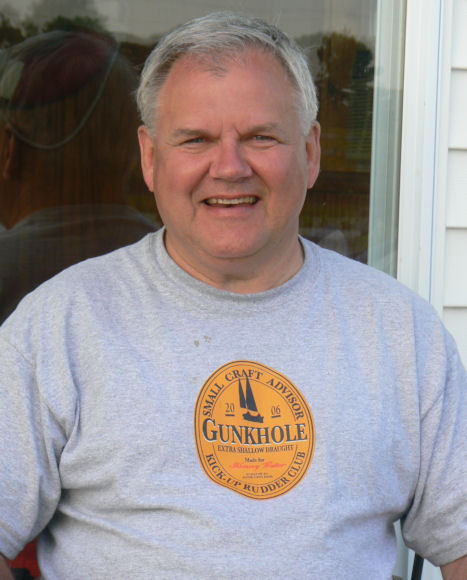 Still, Gary looks equally chipper after his night in the Wayfarer Hilton.


...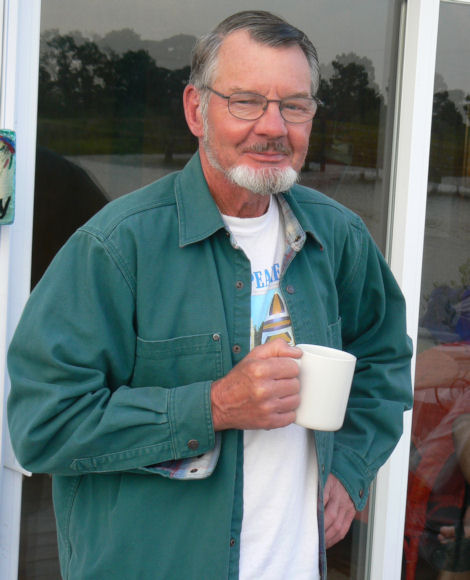 And after his night in

Blue Mist

, Dick radiates

Life is Good

from every pore.


...



Uncle Al, too, is happily set to face the day and whatever it may bring! Good picture-taking light again this morning!!!


...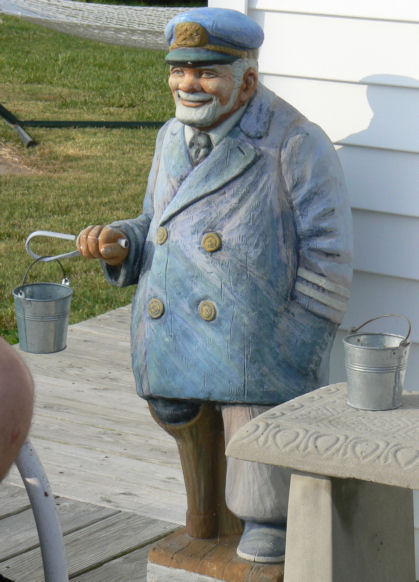 The Captain and his ashtray are also in their usual great form - rain or shine!!!


...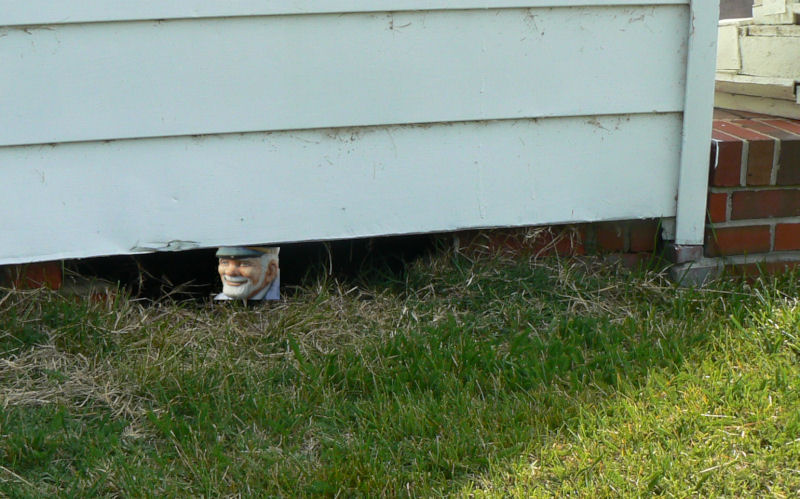 We had kidded Pauli that her husband wasn't on the mainland working at all, but that instead she was keeping him locked in the cellar!


...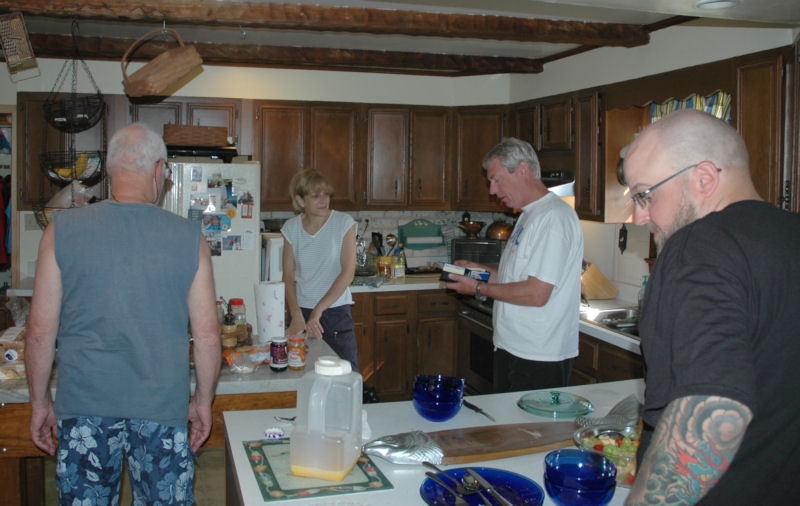 Breakfast is served in the

Chesapeake Sunrise

:

(l to r)

Al, Pauli, Tony, Jeremy


...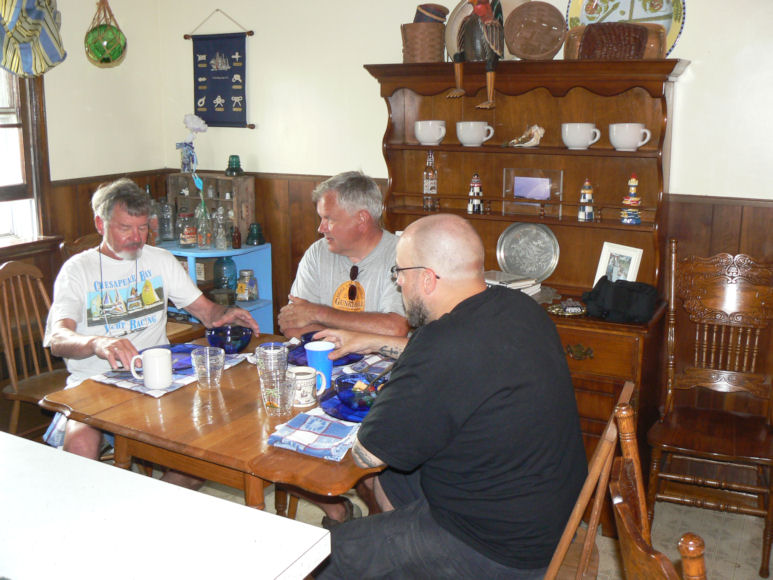 Even the B&B non-clients - Dick, Gary, Jeremy - got to eat.


...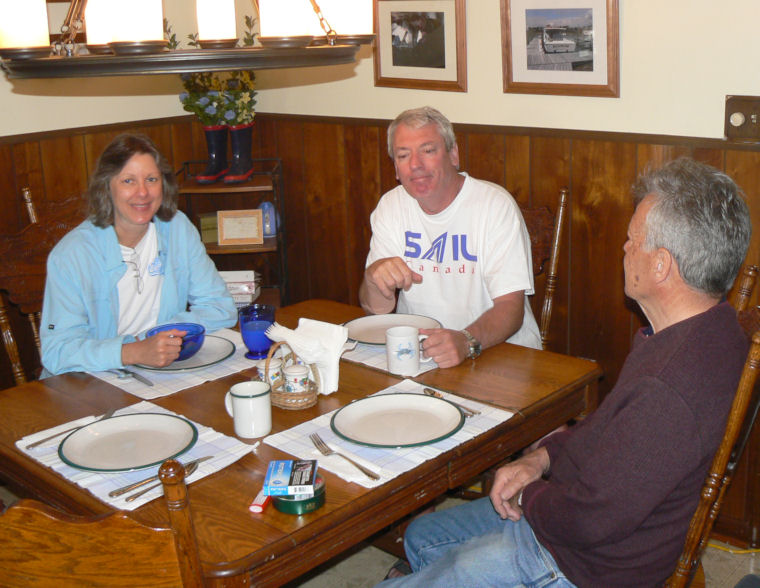 Ah, it was indeed a lovely place to be!!


...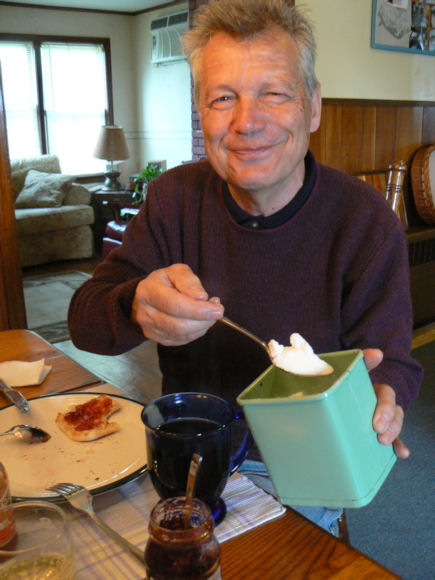 Hans digs in. All Hans on deck perhaps????


...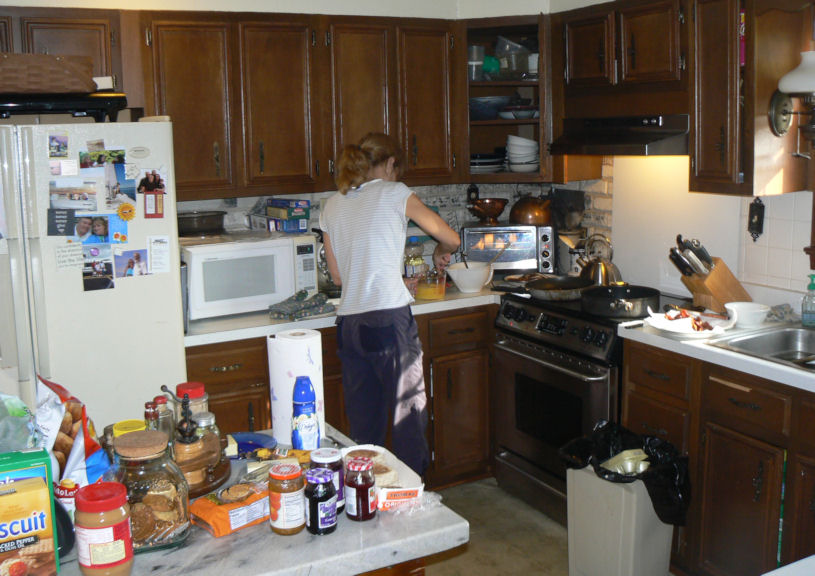 Pauli was the only one who couldn't sit and relax.


...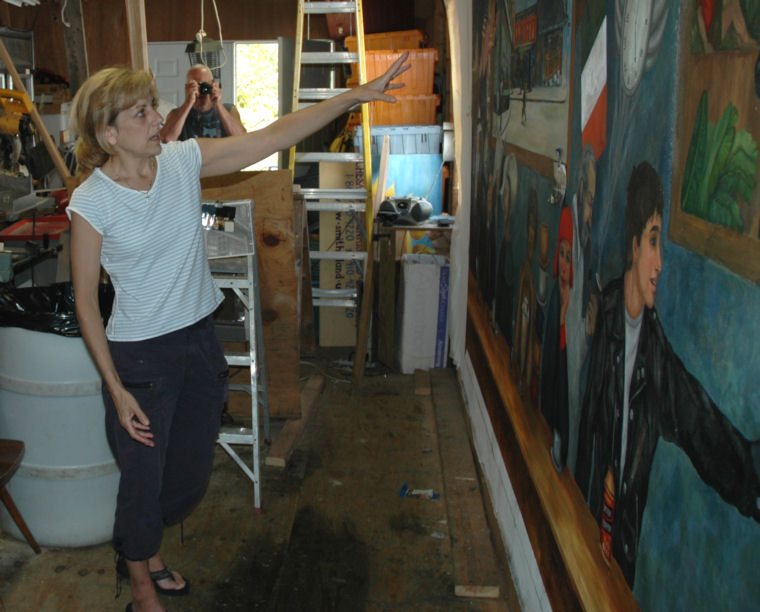 After breakfast, Pauli gave us a tour of her studio and the fine mural she was just completing for a restaurant - in Alexandria, VA???


...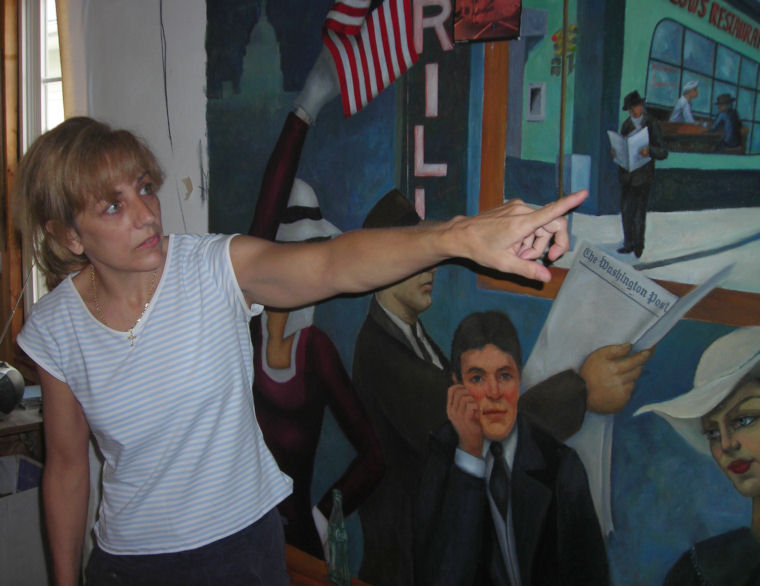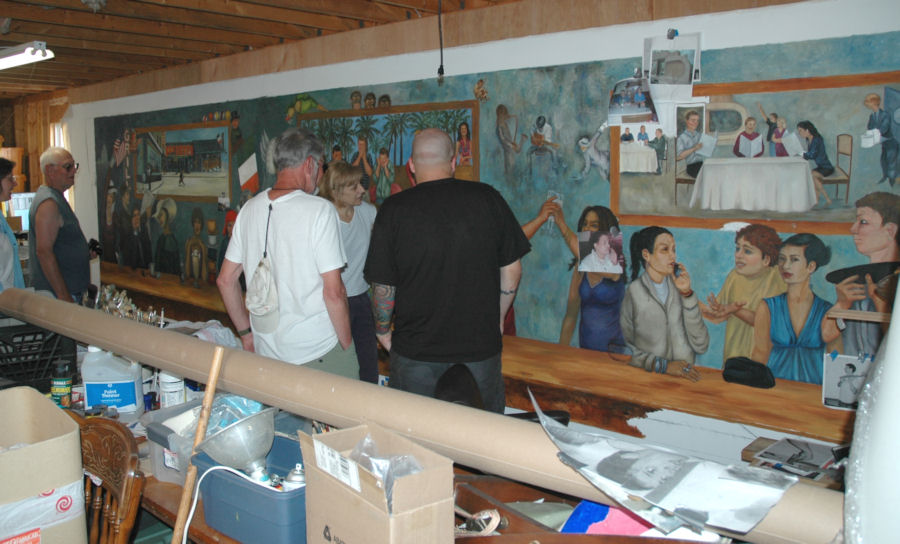 Some of the faces are real people related to the restaurant, as can be seen from the photo taped to the mural in the upper right.


...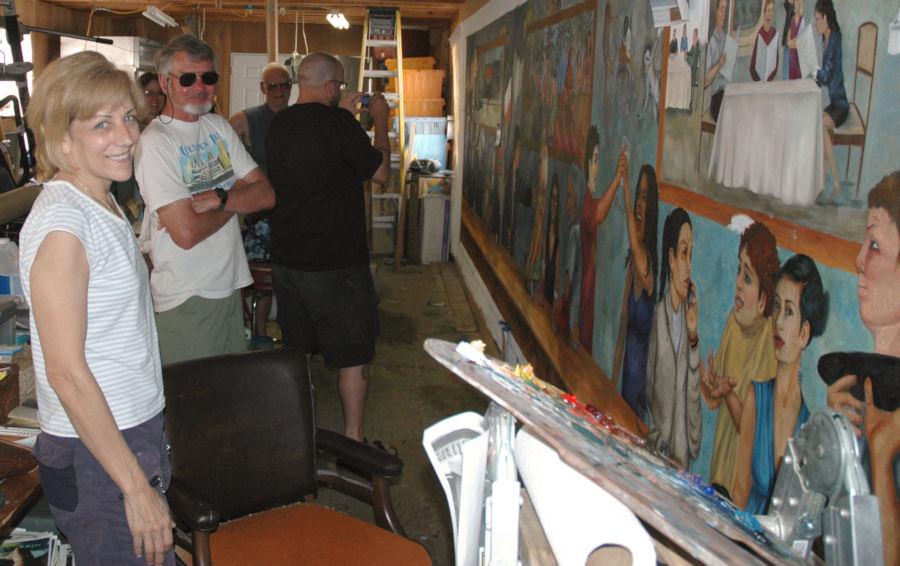 The proud artist smiles for the camera.


...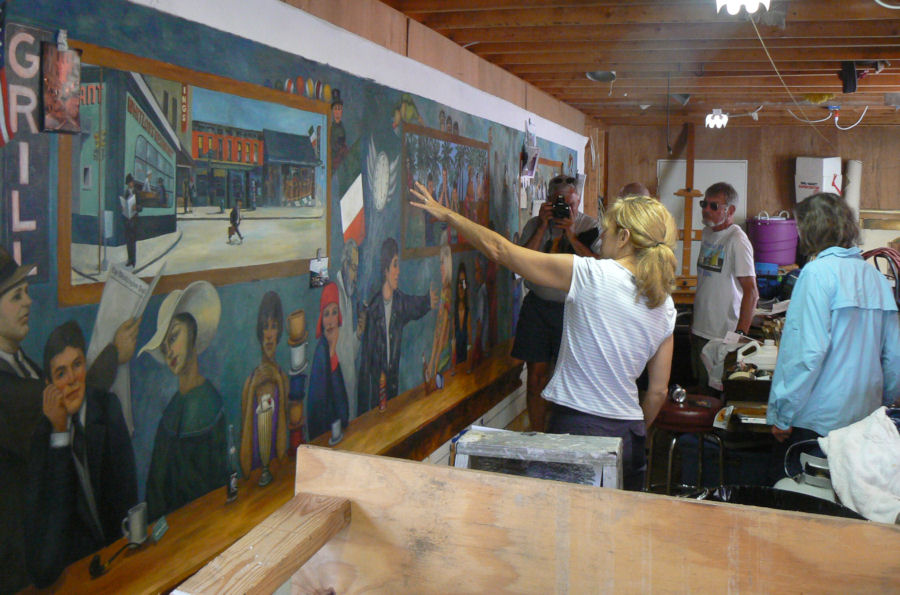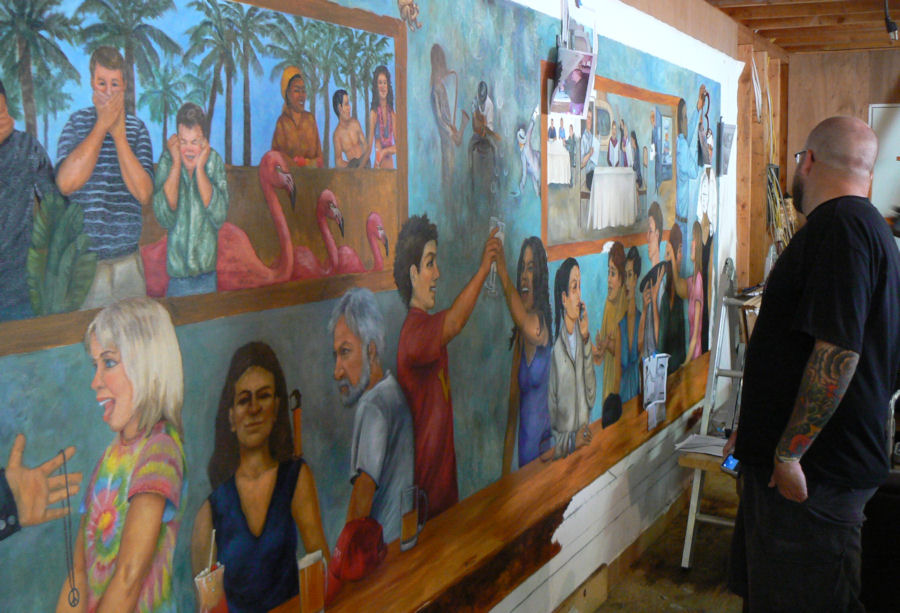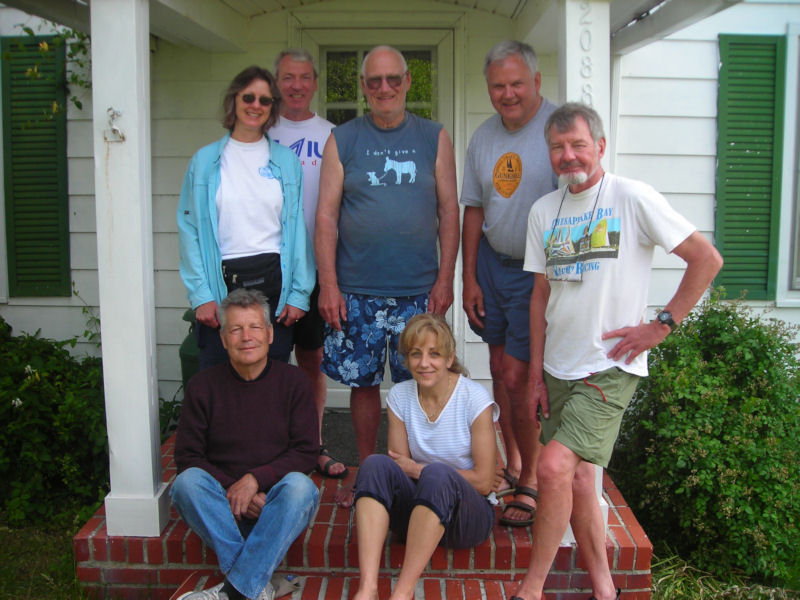 Jeremy got a group shot:

(l to r)

Mary, Tony, Al, Gary, Dick - with Hans and Pauli sitting


...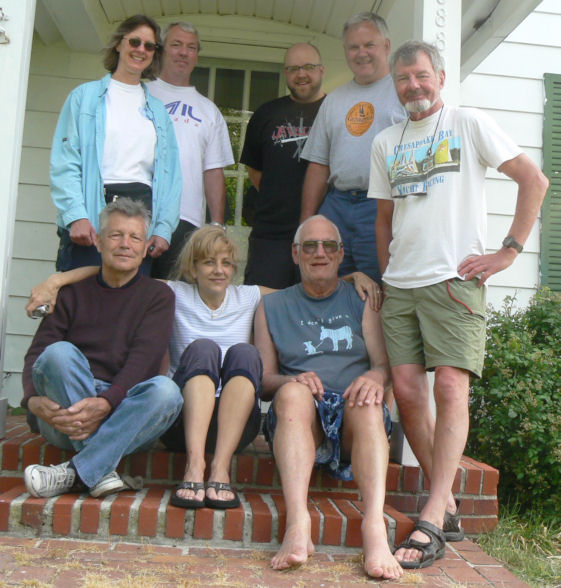 One more with Jeremy included - camera set for 10-second shutter delay


...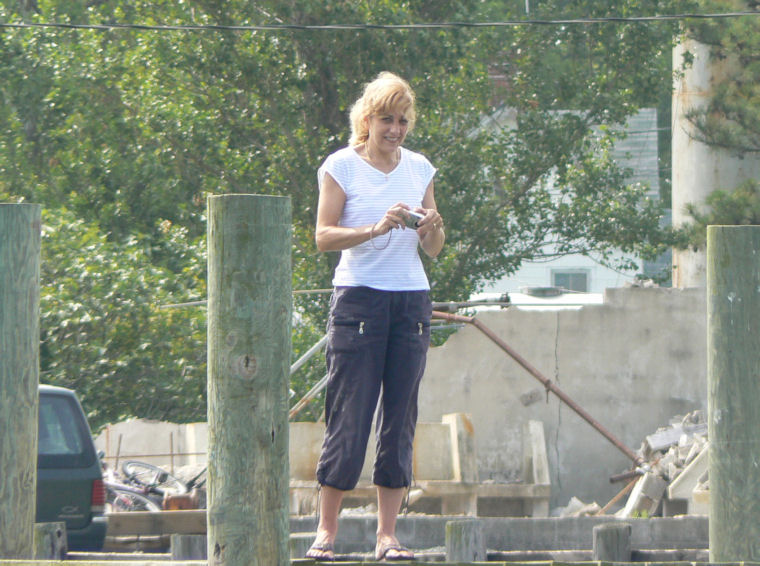 And then it was time to bid a sad farewell to Pauli and Smith Island until next year - or so we thought ... But more of that later!