the Chesapeake Bay Wayfarer Cruise 2008
Saturday 24 May - Monday 26 May
: Warm-Up
photos mostly by Uncle Al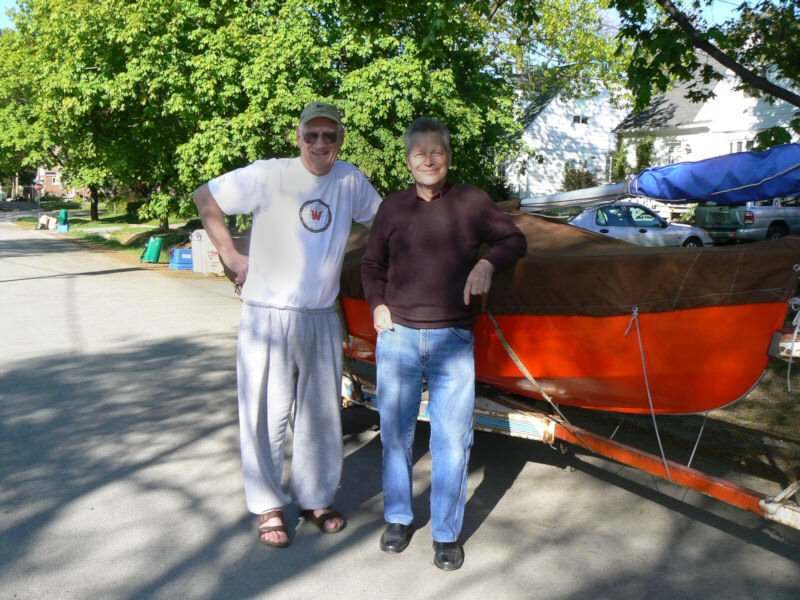 As has become traditional, Hans Gottschling

(r)

appeared with

The Nutshell

(W938)
to pick up Uncle Al in Oakville on the morning of the Saturday before Memorial Day.


...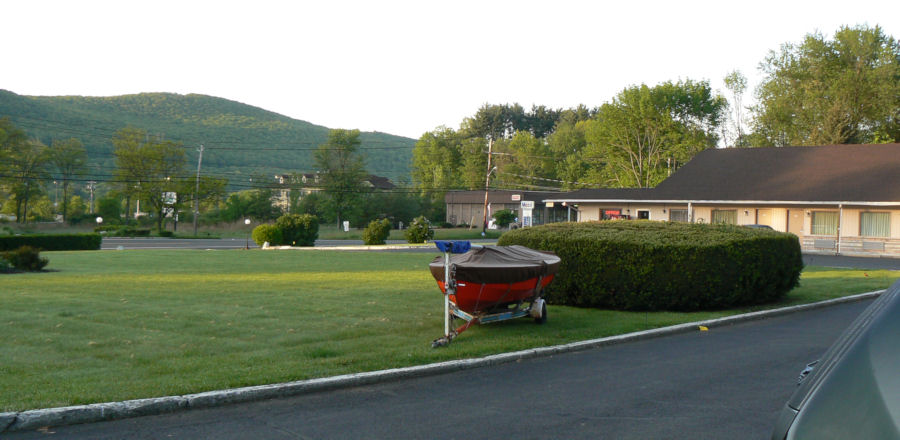 This year, we had scheduled a very enjoyable detour from our usual run south from Buffalo, NY and the scenic route through central Pennsylvania. We were to meet in Central Valley NY (not too far from the Hudson River) to deliver sails to and have dinner with ...


...



... Jack Cook who loves his W2123
Beedlebaum
which he sails on the Hudson River out of Peekskill. Jack having described himself in an email as follows:
"I look EXACTLY like the actor Robert Redford, except for the fact that I'm a few inches shorter, much heavier, a hell-of-a-lot balder, and uglier. I'll have on a cap labeled "Beedlebaum" and walk with a decided limp! Other than that.... I'm an exact twin!"
, we easily spotted Jack. I had hoped to talk Jack into joining the Chesapeake cruise but a recent foot incident and imminent grand-fatherhood, made that impossible - this year!!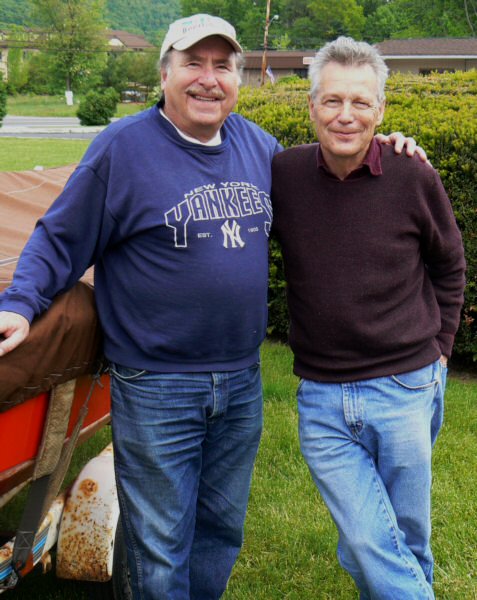 Jack does look more like Robert Redford than Hans does, or ...


...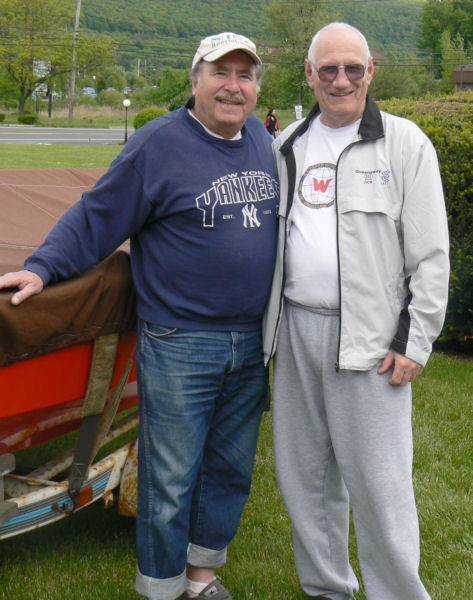 ... Uncle Al for that matter!!


...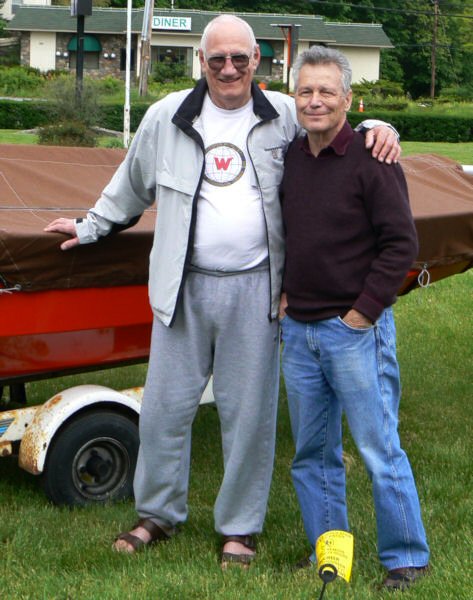 Hans and I enjoyed a lovely dinner with Jack where we traded so many jokes and sailing stories
that I never did get any dinner pictures taken!


...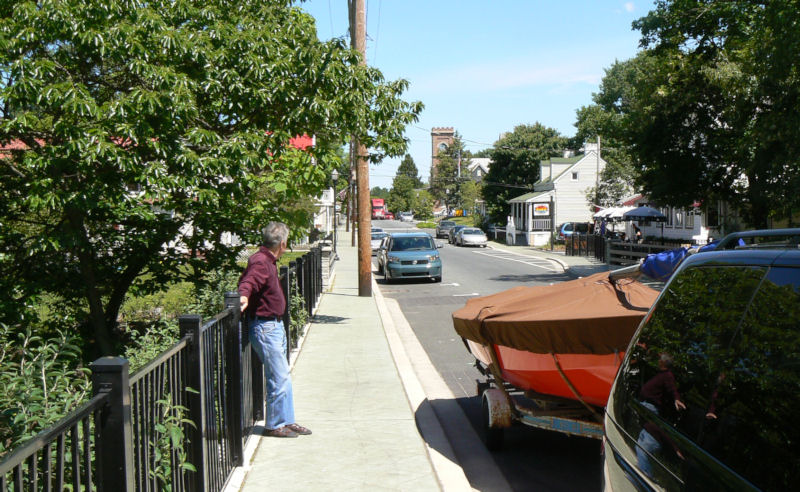 Early risers that we are, Hans and I were ahead of schedule when we reached North East, Maryland where Tony and Mary make their home. This seemed awfully early for a Sunday morning descent on the Krauss homestead. So we parked the rig and had a drink on the patio of a local establishment for a while, before proceeding to ...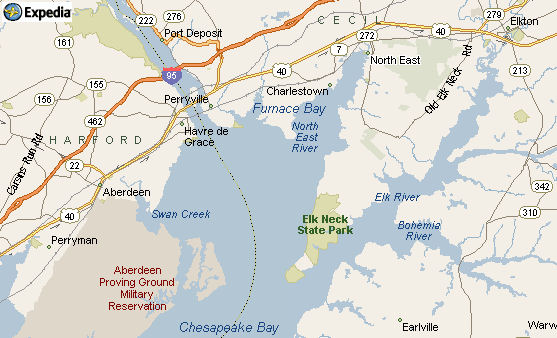 ... to Elk Neck State Park, the actual location of Tony's and Mary's home.


...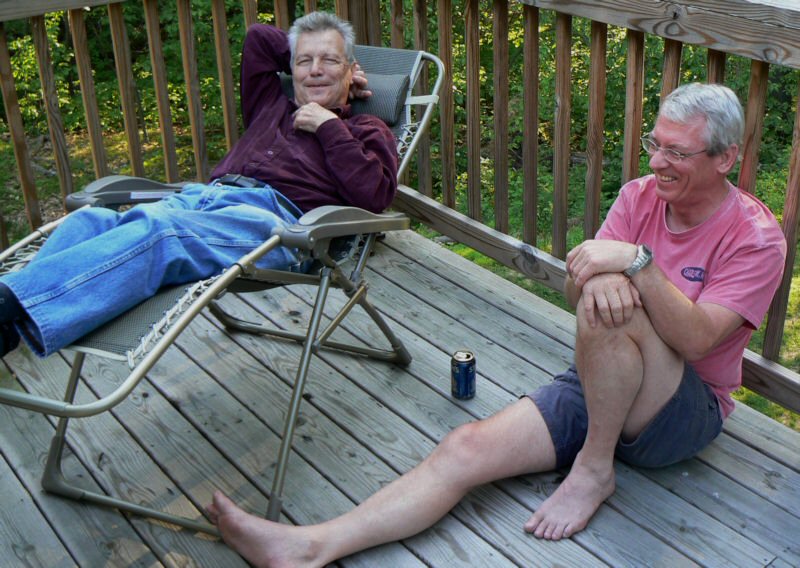 Not all that much later, we had been installed chez ...


...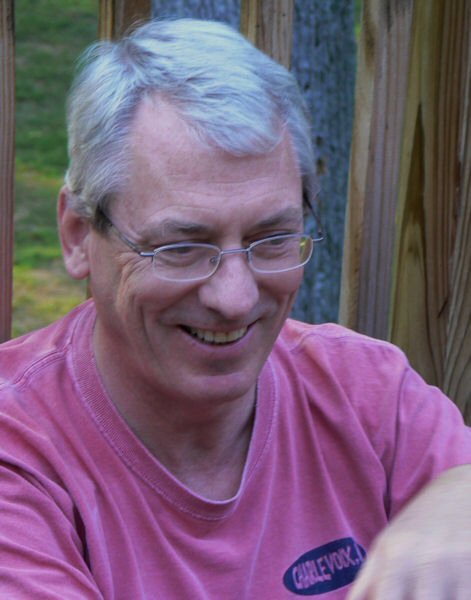 ... Tony on this sunny, warm Maryland afternoon.


...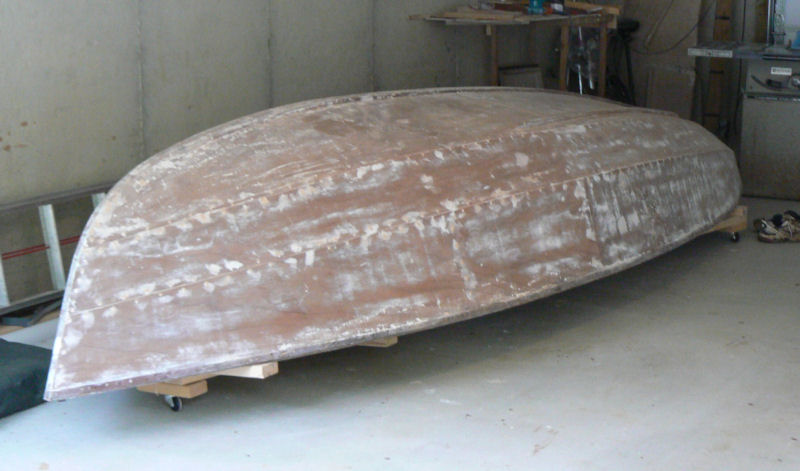 Of course, we got to admire Tony's progress on W276 which Tony had bought from my brother, Mike, the previous Fall.


...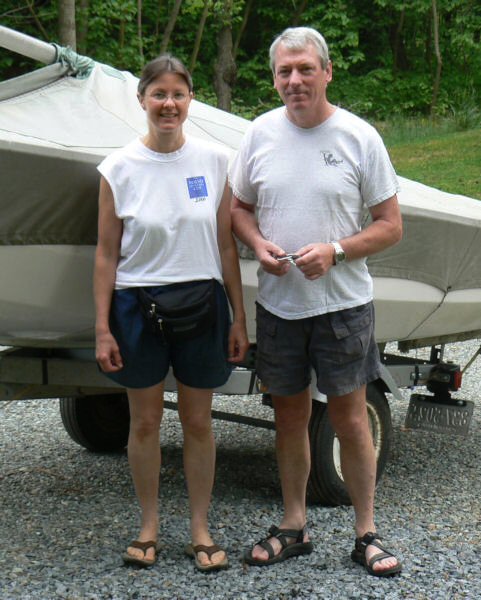 By early Tuesday morning, Tony and Mary, had hosted us in lovely style. A couple of shopping trips had been made for supplies which included a

Dark 'n' Stormies

kit that we would ultimately put to amazingly good use at the Ontarios in July.


...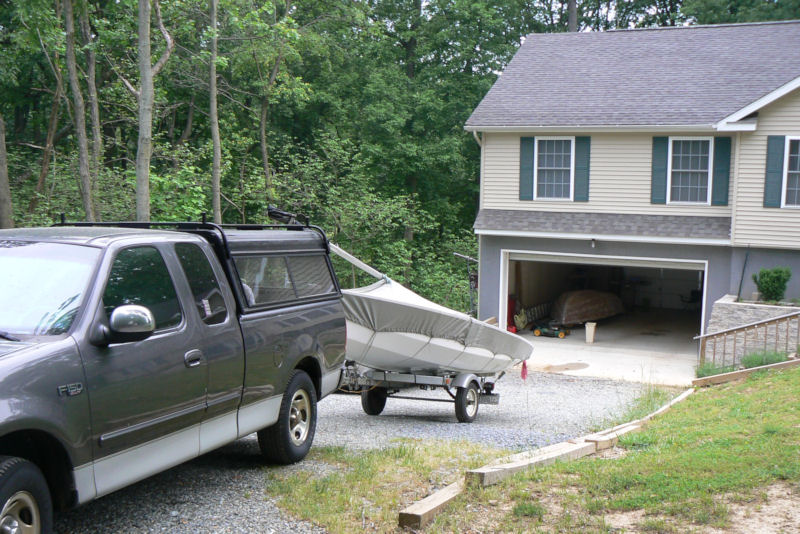 I don't know about Tony and Mary, but Hans and I were certainly very well rested as we began the ...


...
... three-hour drive to Crisfield on Tuesday morning! The map above nicely places (right near the middle of the bottom) the Crisfield-Tangier-Ewell (Smith Is.)-Crisfield triangle that we ended up sailing.