the Chesapeake Bay Wayfarer Cruise 2007
Crisfield - Smith Is. - Tangier Is. - Watts Is. - Crisfield
Friday 1 June - 1
photos mostly by Alan Asselstine and Uncle Al


...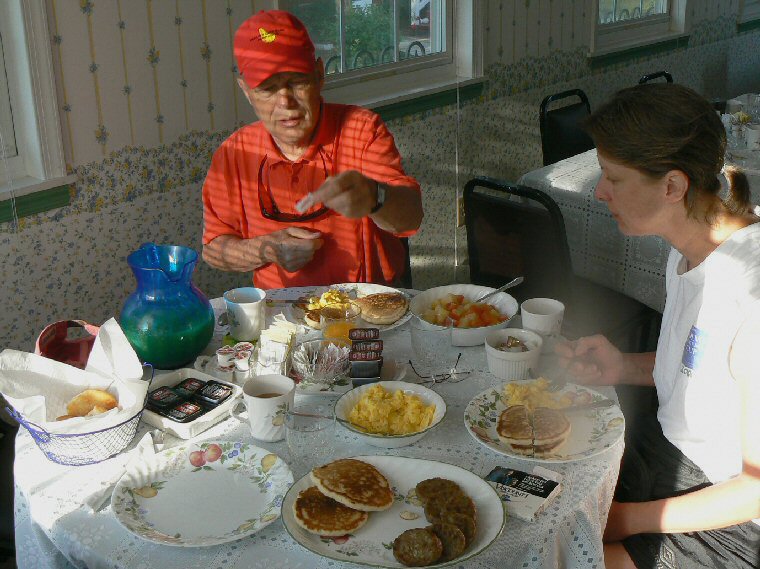 0730 hrs, Friday: Hans and Mary (and I) sat down to a fine

Bay View

breakfast in a lovely sunlit room,
checked out and wandered on back towards the marina.


...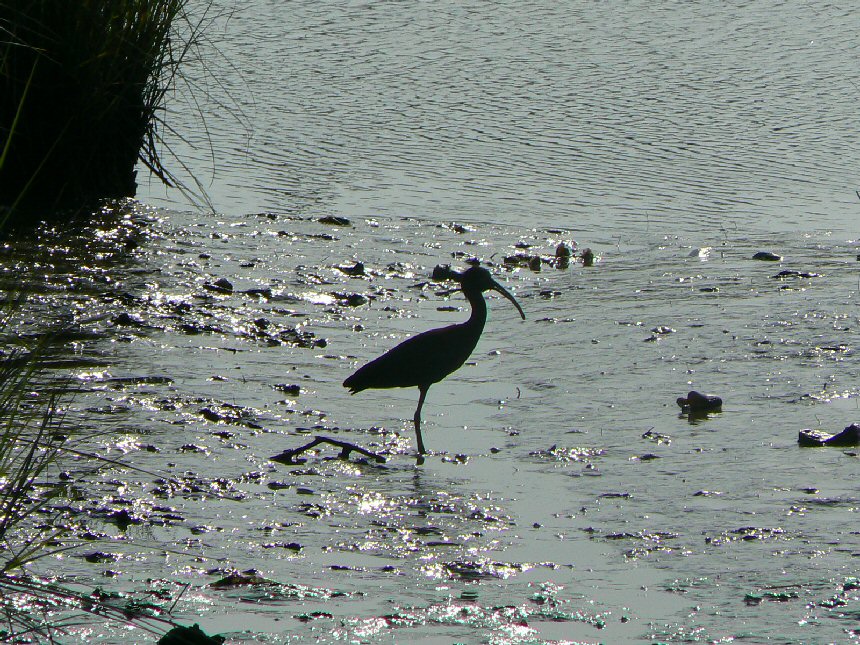 Someone else was getting set to rustle up a bite to eat on the tidal flats.


...



The local school (elementary and high combined, Milton told us)

(above)

is up on stilts, prompting Tony say something, the night before, about an institution of higher learning.


...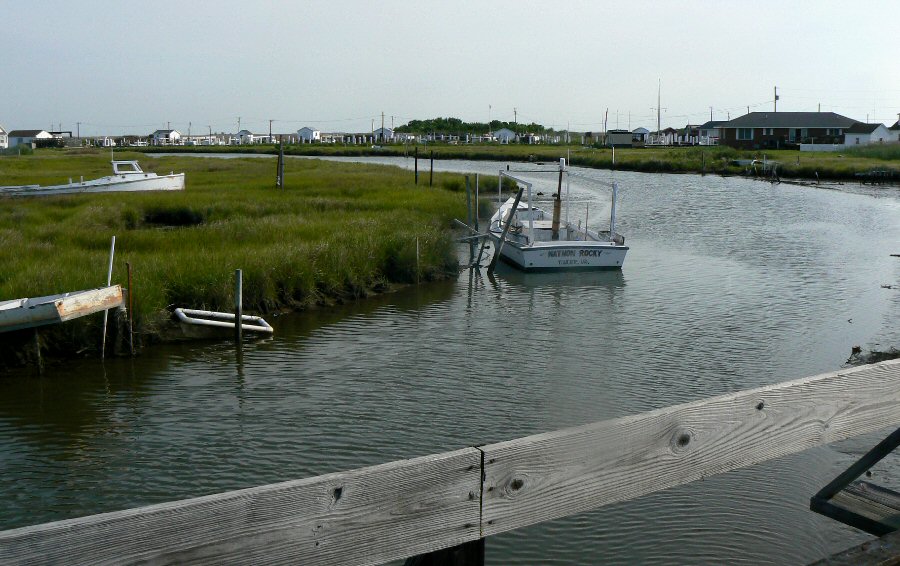 Looking north towards the Marina from inland on yet another warm , sunny day
with a nice southerly sailing breeze already in evidence. - click here to see full-size pic


...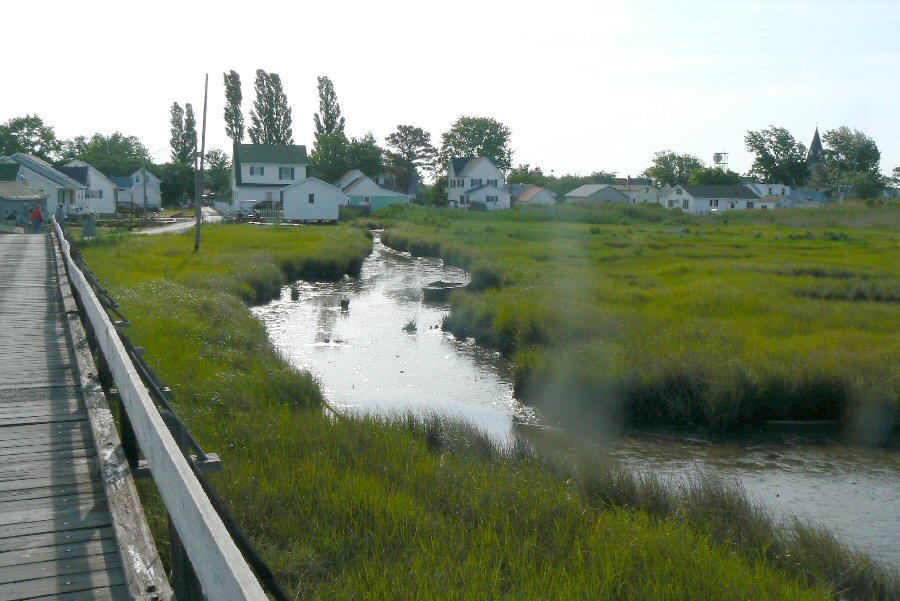 Heading towards the main street, we could see that the tide was just about out.


...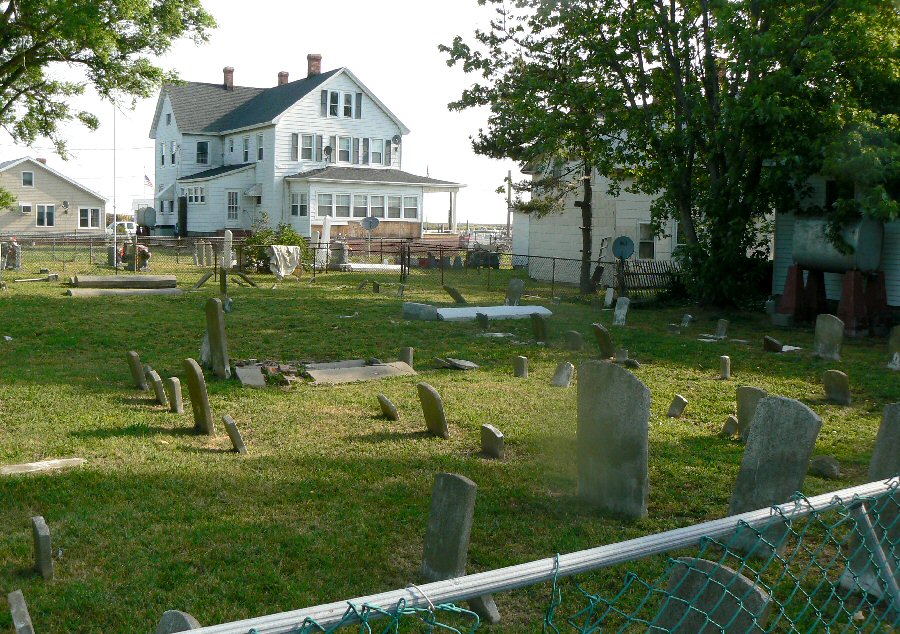 At least one of the cemeteries does not appear to be ...


...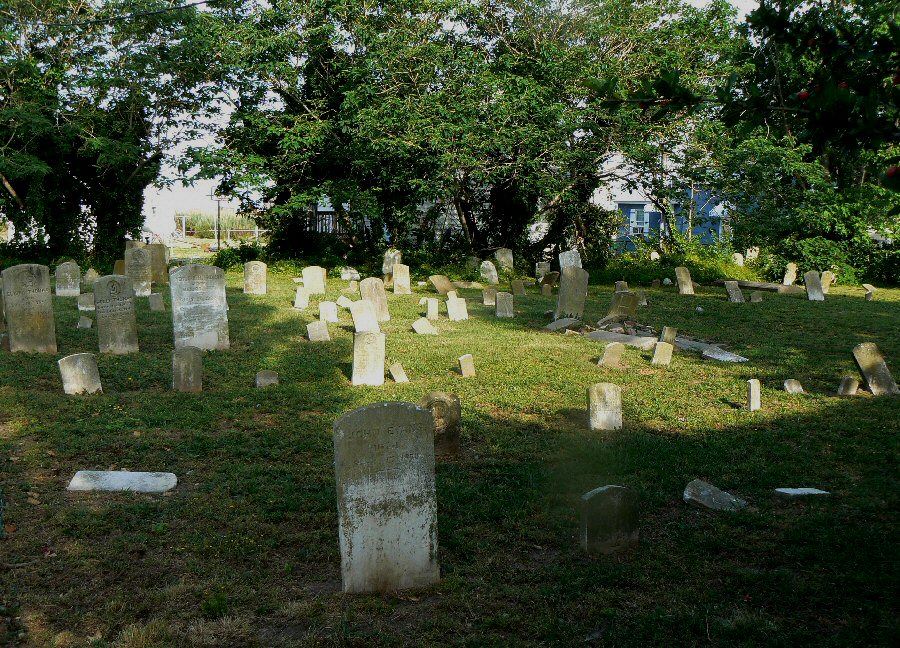 ... above ground.


...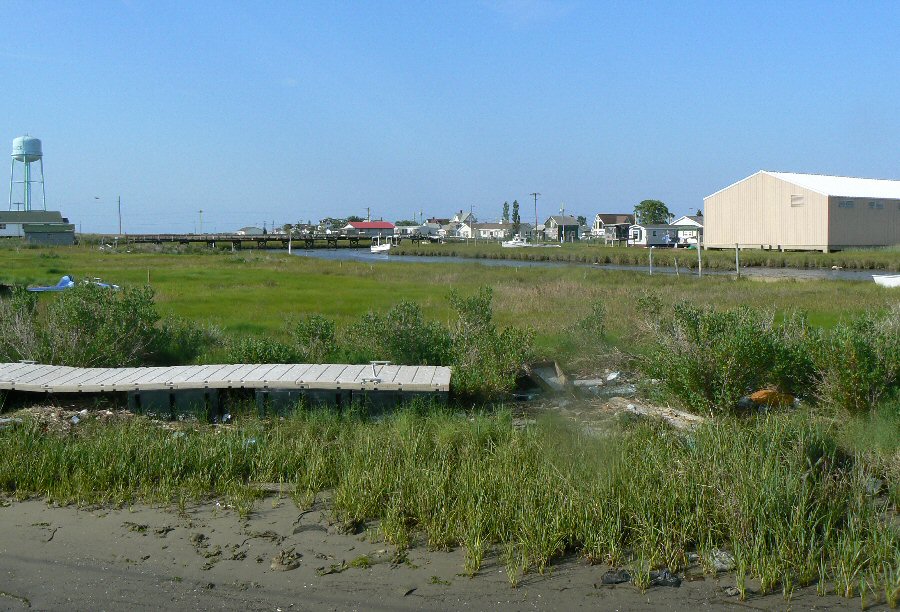 Looking south toward the

Bay View

area from the Marina. Note the water tower, an excellent navigational reference.
- click here to see full-size pic


...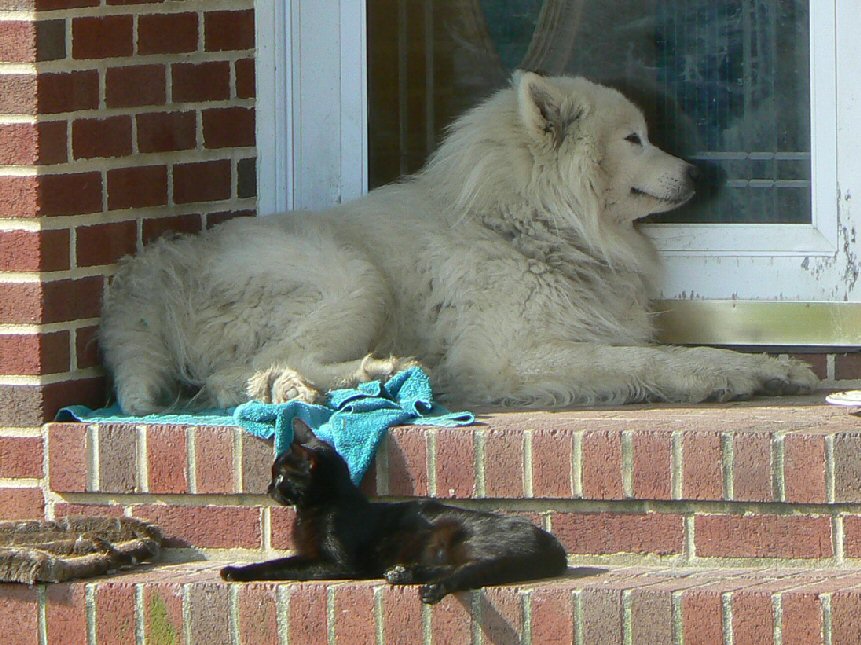 Peaceful co-existence at Milton's home


...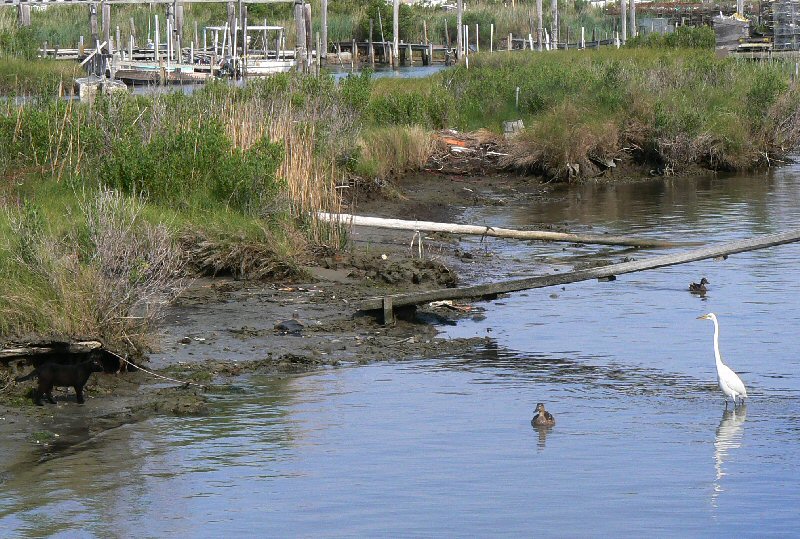 It's already a busy morning to the south of our dock where ...


...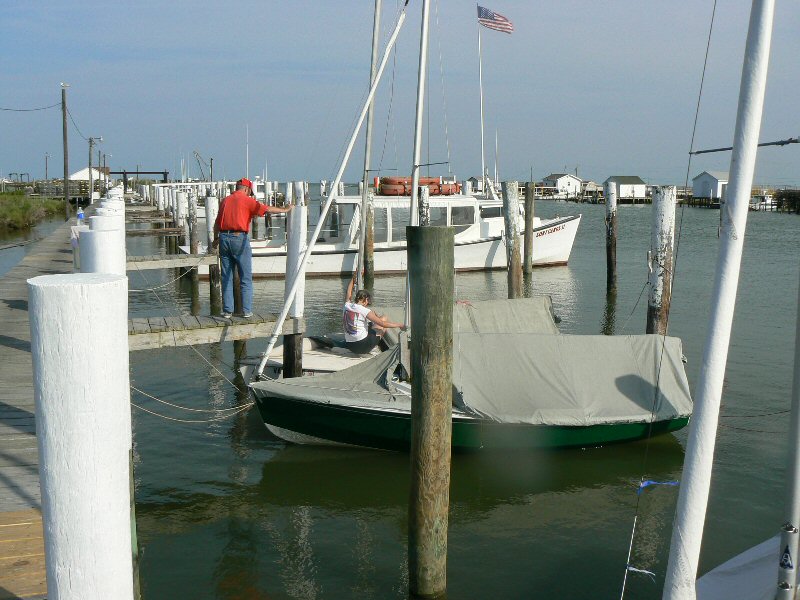 ... Hans chats with Mary. No one else was around. The gang had doubtless gone for the home-style breakfast
at

Hilda Crockett's Chesapeake House

uptown.


...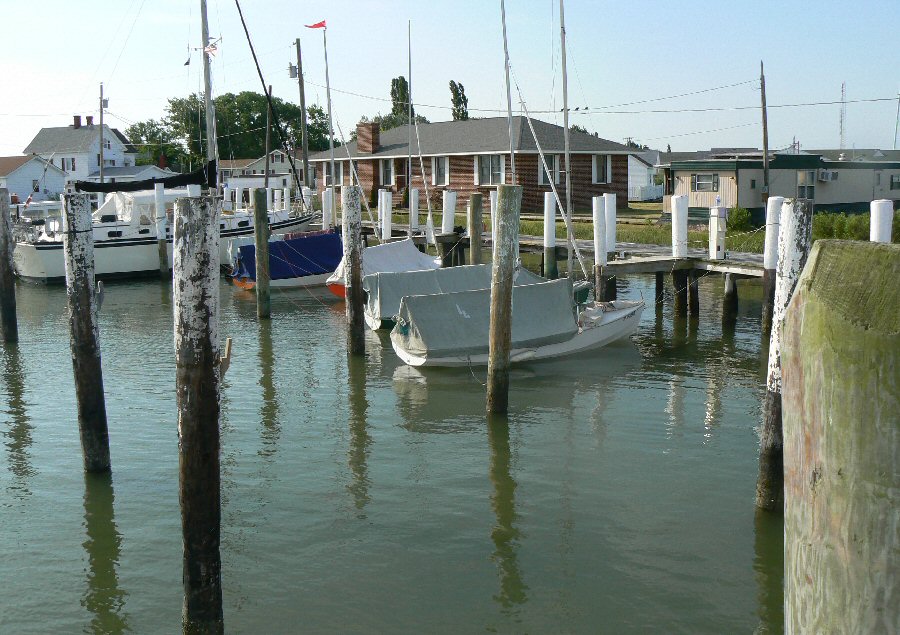 Even at low tide, all our mooring lines are still long enough. I believe it may have been Dick or Tony who added some slack to our bow line when it began to look a bit stretched by

The Nutshell

's weight. - click here to see full-size pic


...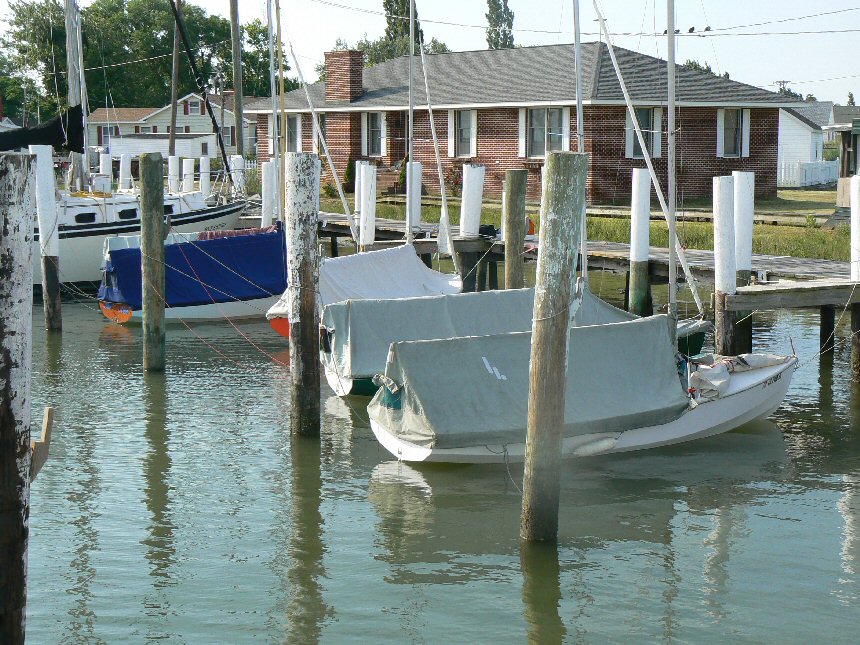 Our flotilla is a lovely sight with Milton's place in the background. Milton was again very kind to us in every way. He even gave us a great deal on the marina fees, telling us that he'd love to let us stay for free but did have marina expenses to recoup.
- click here to see full-size pic


...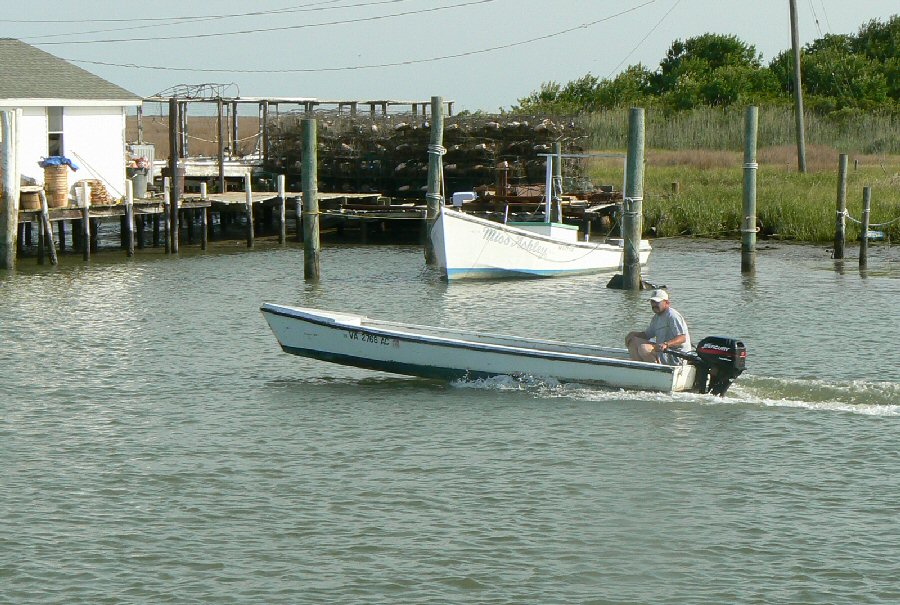 A typical local runabout zipped past in a very business-like manner towards ...


...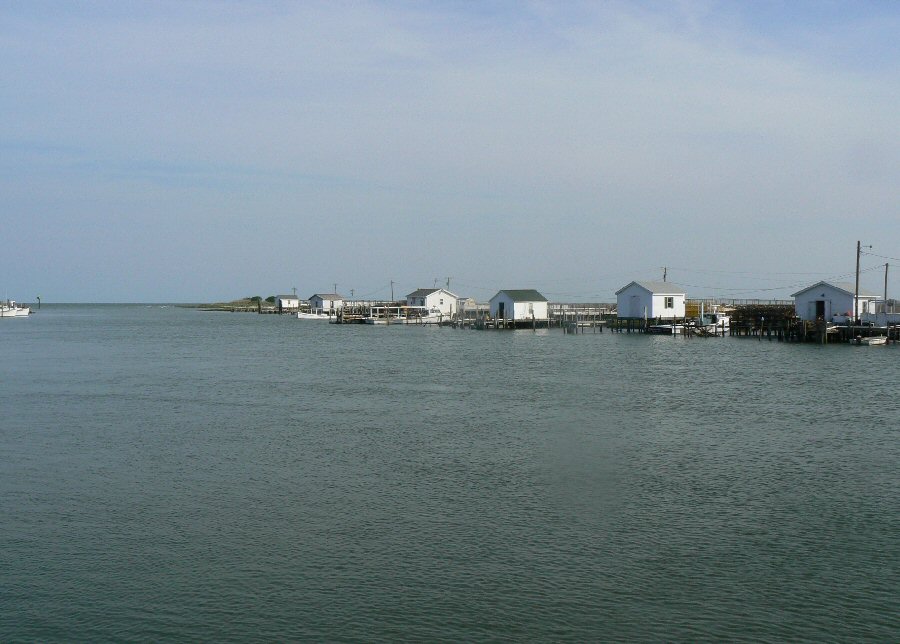 ... the west end of the harbour. - click here to see full-size pic


...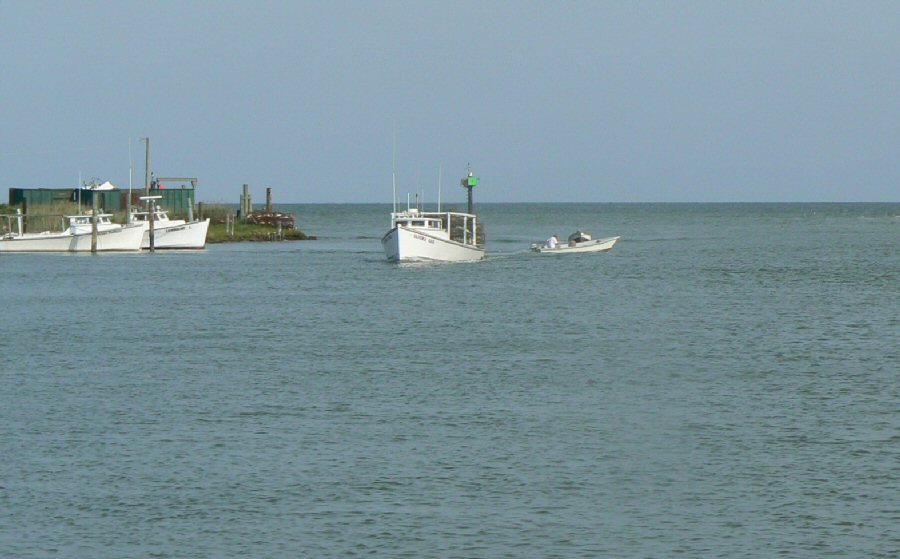 They're pretty early risers in these parts.


...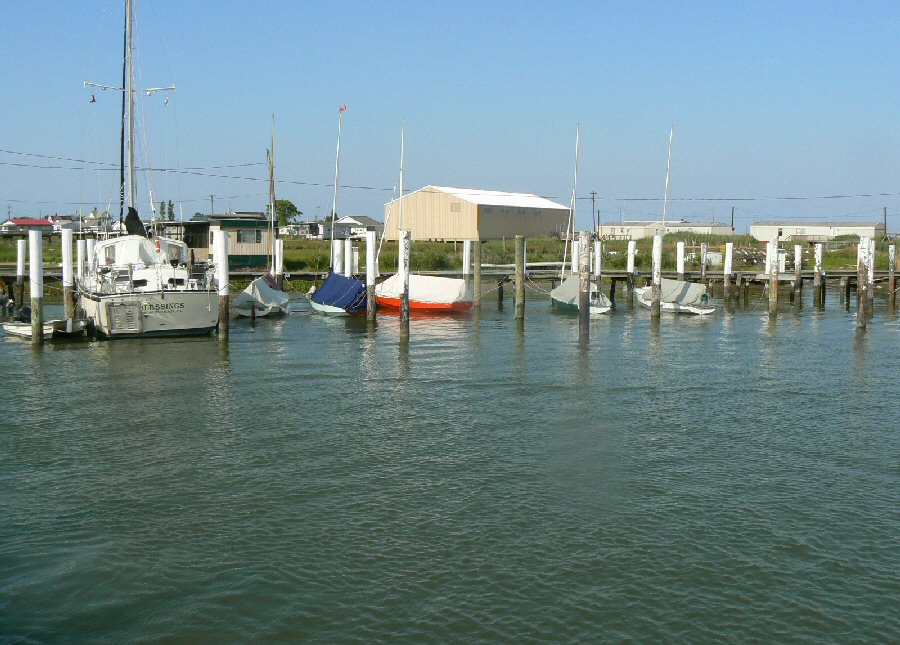 Another view of ...


...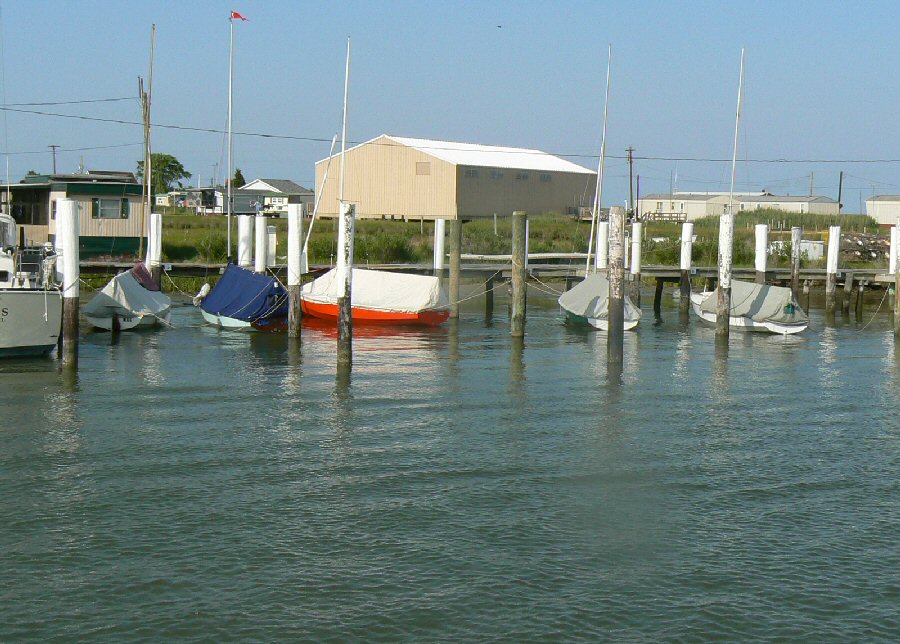 ... our flotilla.