the Chesapeake Bay Wayfarer Cruise 2007
Crisfield - Smith Is. - Tangier Is. - Watts Is. - Crisfield
Thursday 31 May - 4
photos mostly by Alan Asselstine and Uncle Al


...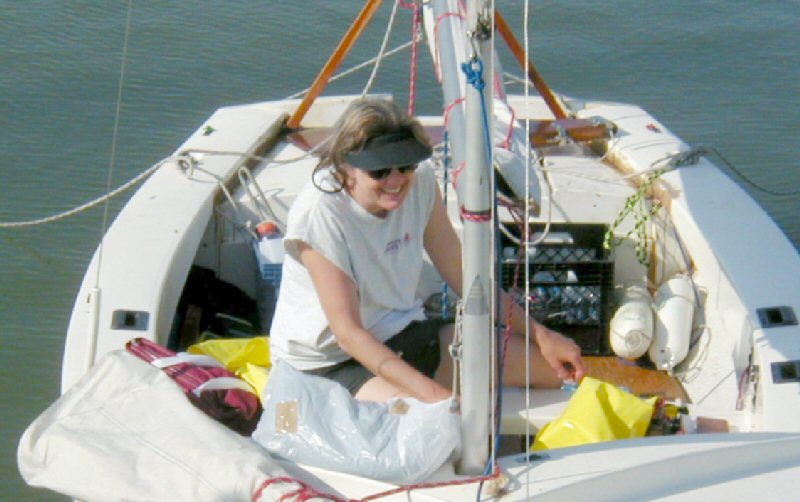 Once we got back from eating, we had little to do but laze around, tidy up the boats, and ...


...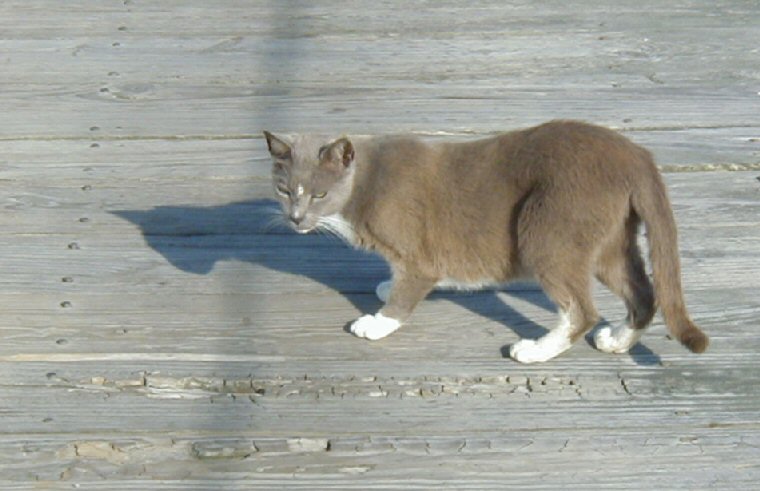 ... admire the cats.


...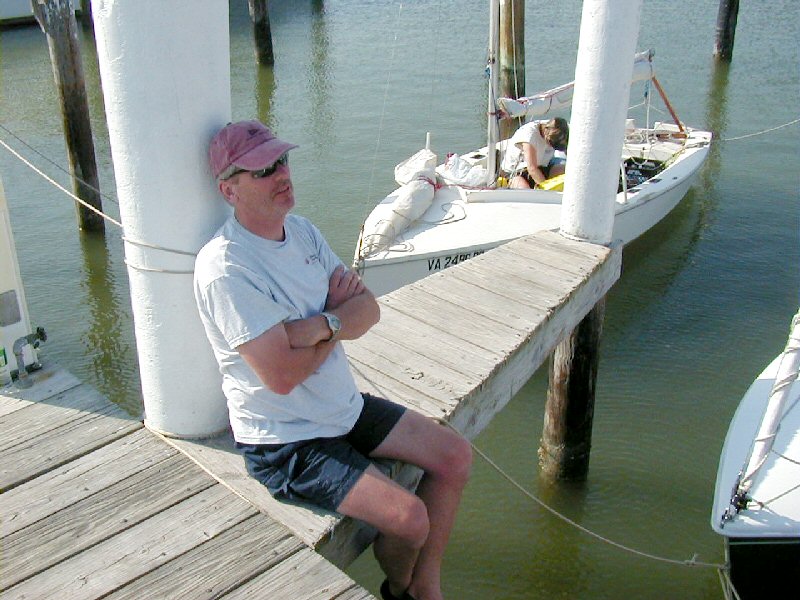 Tony strikes fine balance between apparent interest in boat tidying and finding some of the sparse shade.


...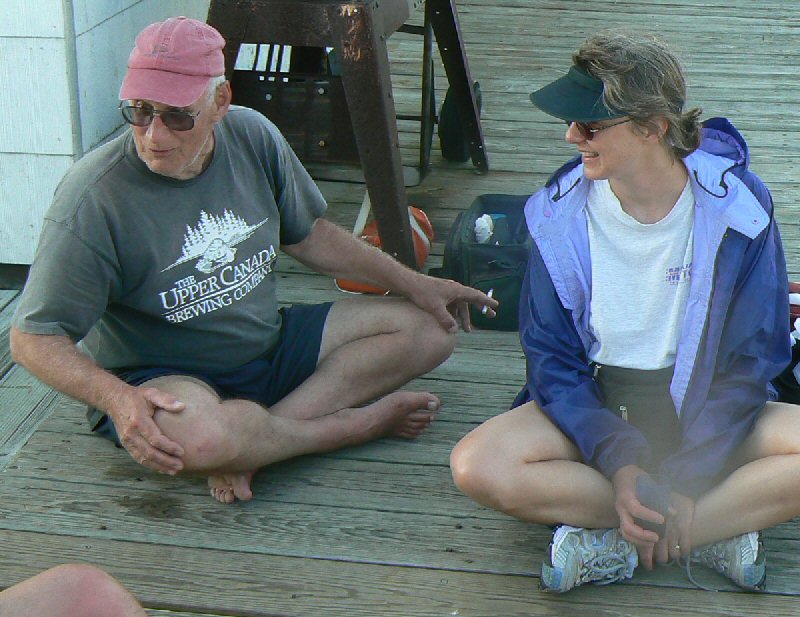 In fact, all of us soon adjourned to the shade of the marina washroom facilities
where we indulged the time honoured sailors' tradition of telling sailing stories.


...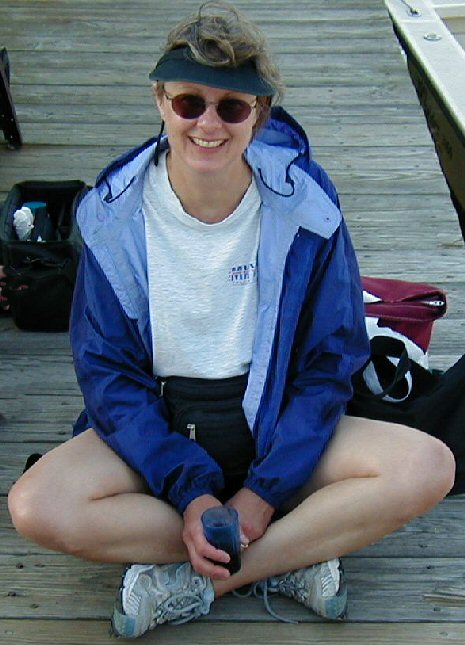 Now that her boat is all neat and tidy, Mary looks much happier.


...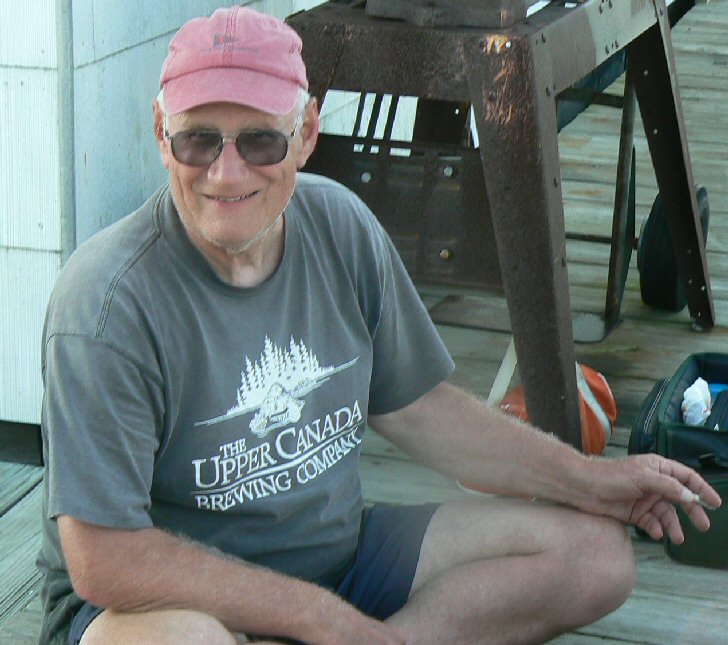 Uncle Al listens to ...


...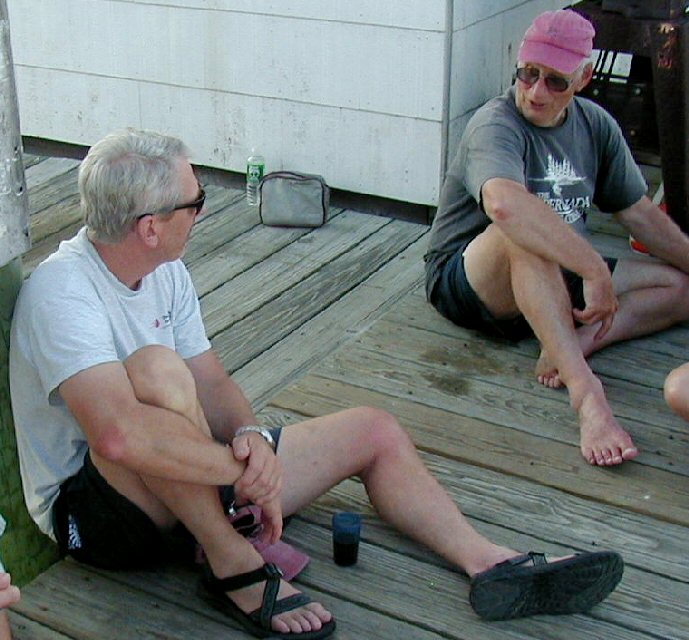 ... Tony's tale of woe with well disguised sympathy.


...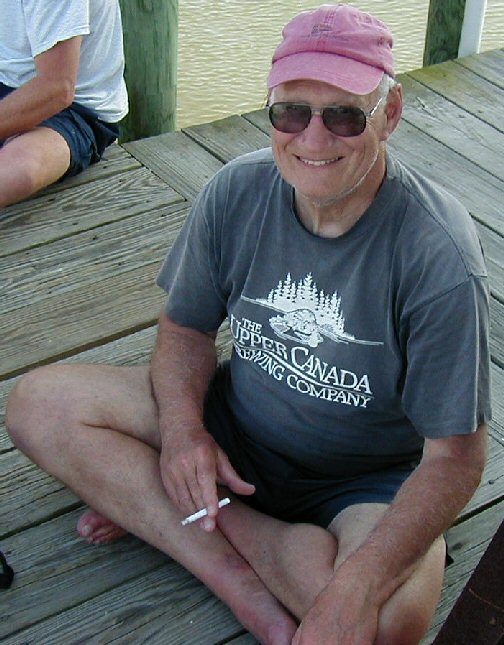 In case anyone could ask for more than a relaxed smoke in a shady spot cooled by a lovely breeze, there was ...


...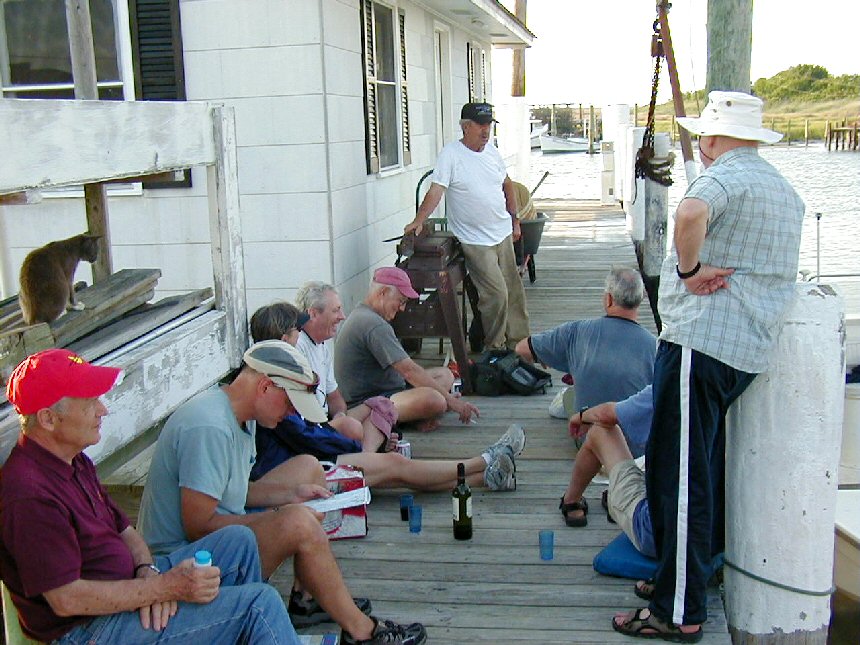 ... beer provided by Roger and wine from Alan.

(l to r)

Hans, Richard, Mary, Tony, Al, Milton Parks, André, Dick, Roger


...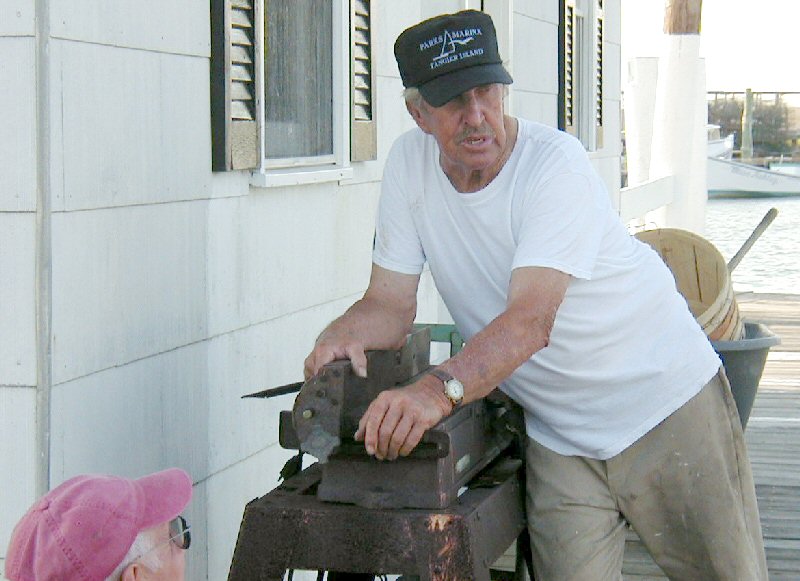 To nearly unanimous approval, Milton explains how Al, now that he is over 65,
should be kept on a 50-foot leash and reeled in as required.


...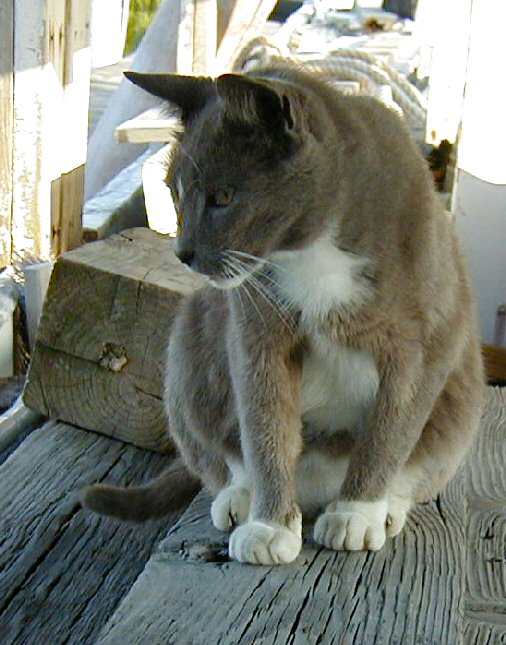 Even the cat may well have endorsed this suggestion.


...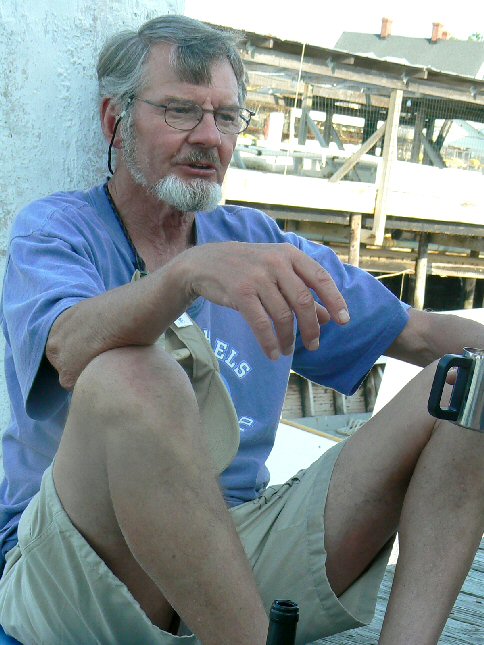 a pensive moment for Dick


...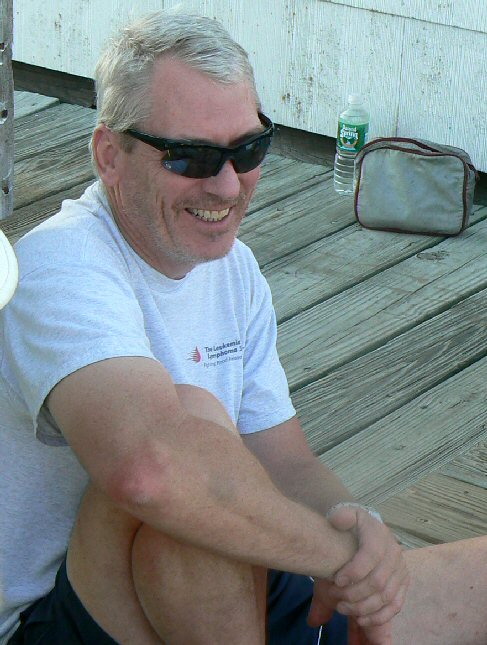 Alan captures a very typical Tony moment.


...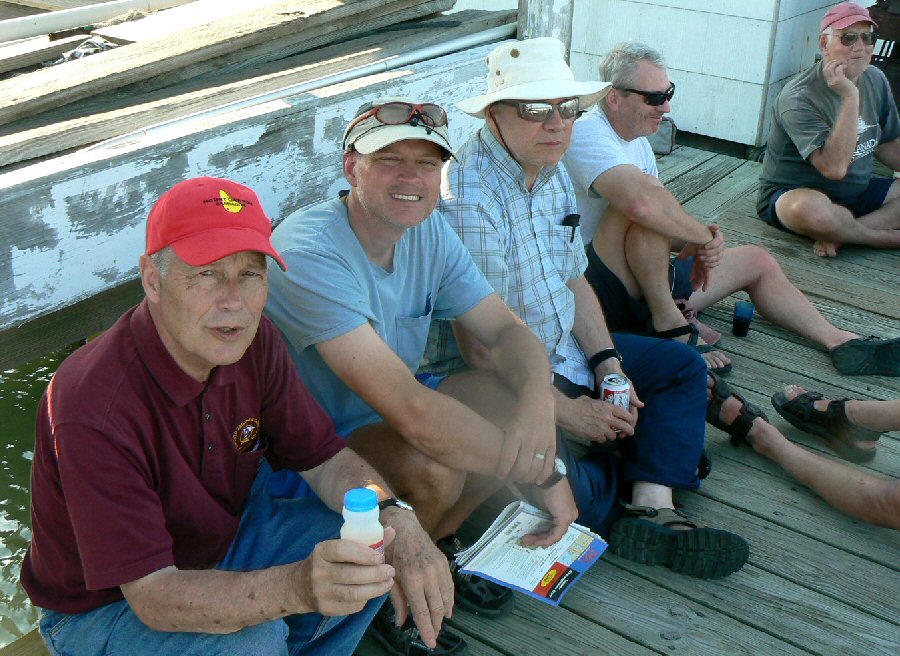 Whatever, it was a fine way to ...


...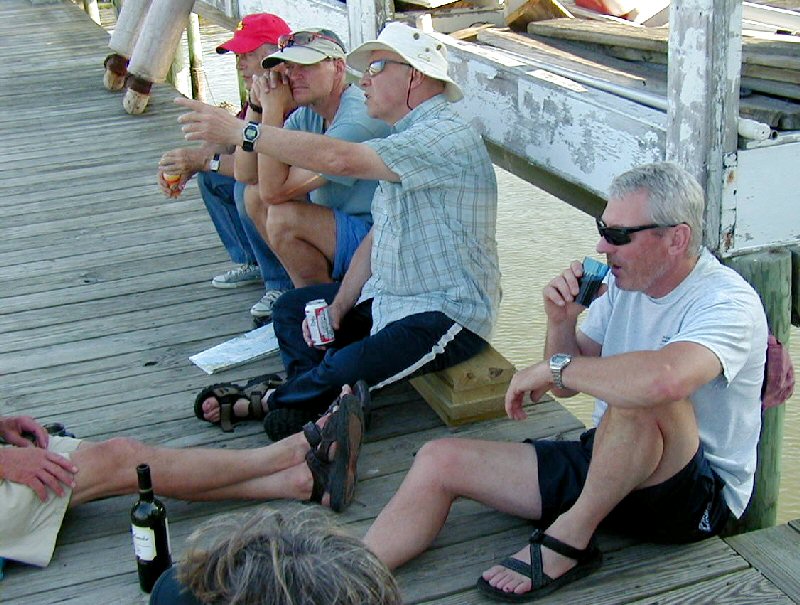 ... while away the late afternoon and ...


...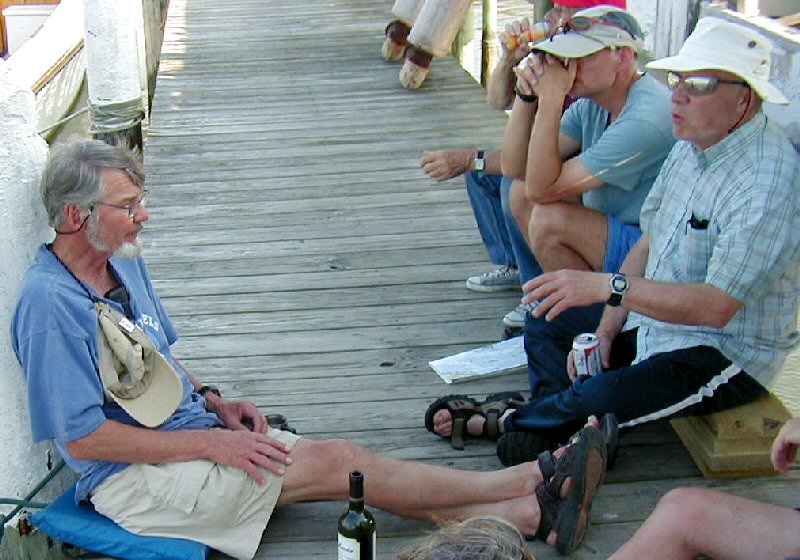 ... early evening.


...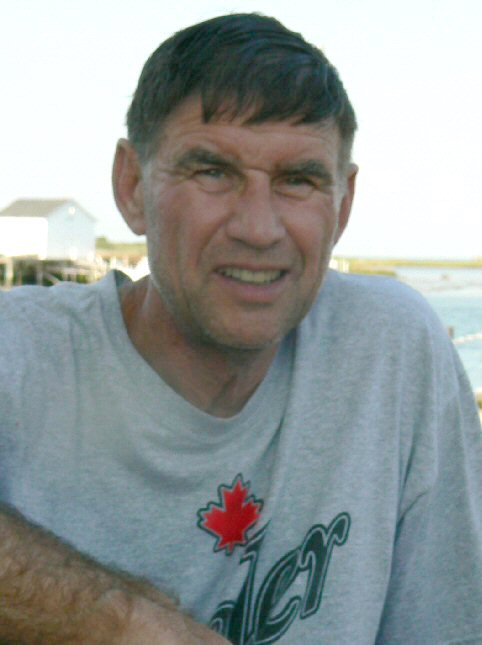 Alan was so busy getting great portrait shots of the rest of us, that we only ended up with this one decent mug shot of him.


...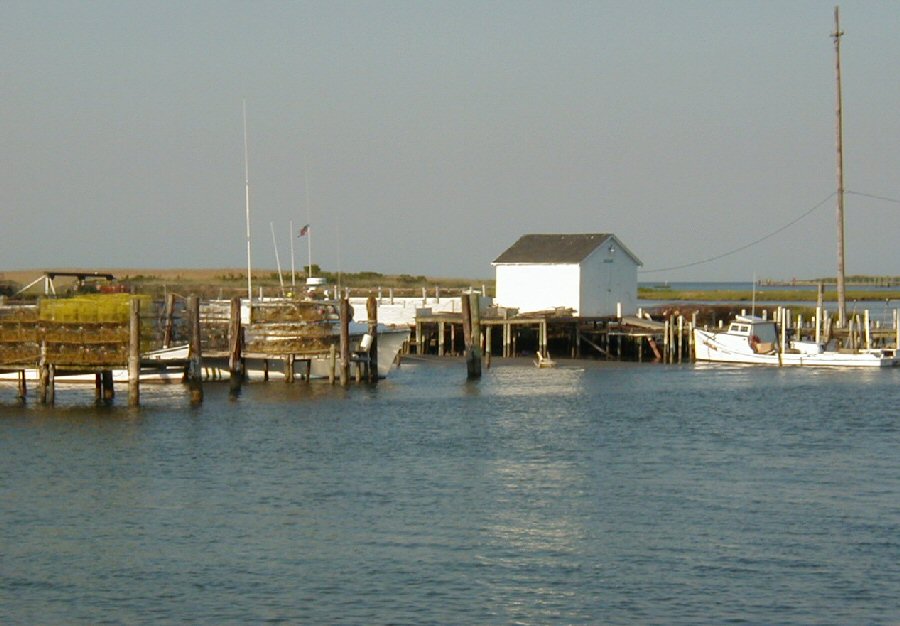 Before we knew it ...


...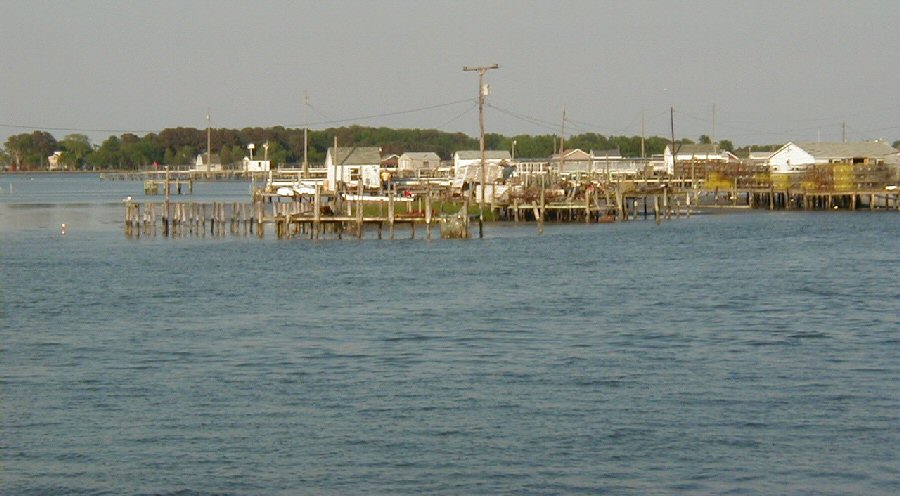 ... the setting sun ...


...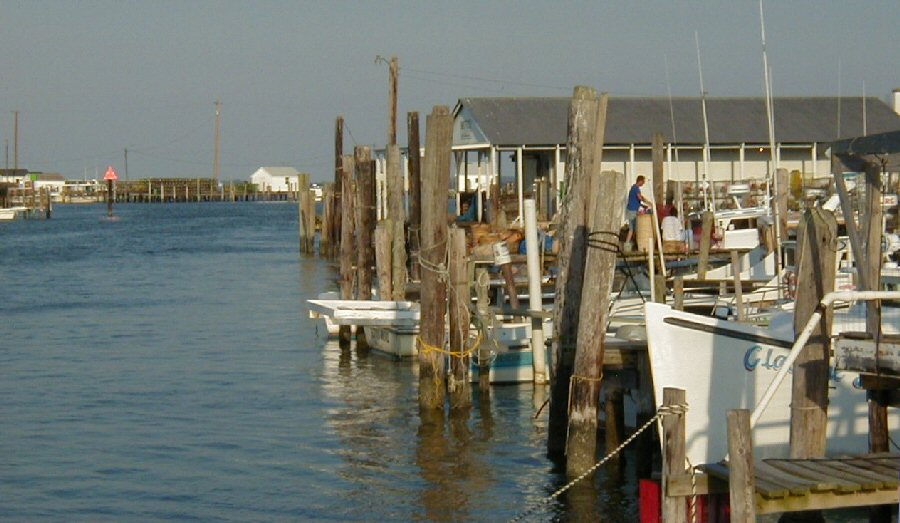 ... was bathing everything ...


...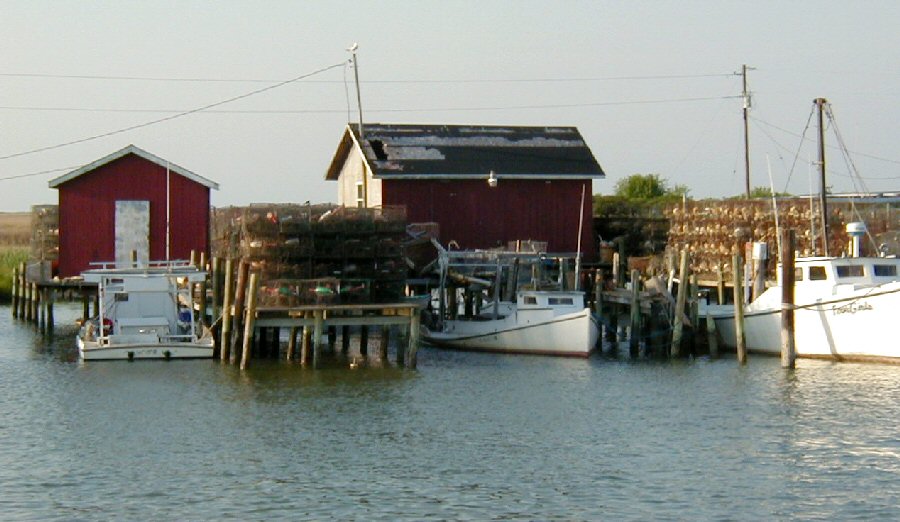 ... in soft lights and shadows.


...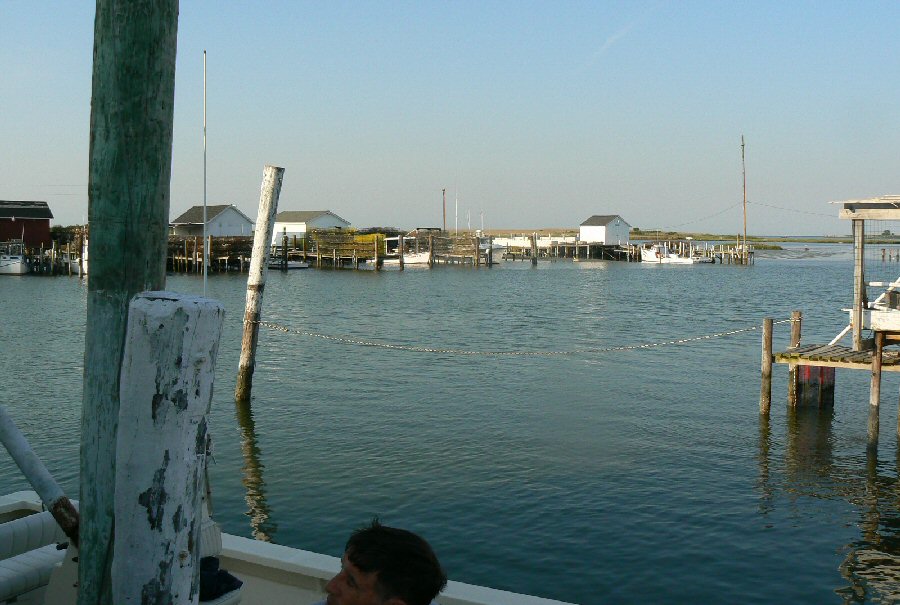 Here the camera gives a preview of ...


...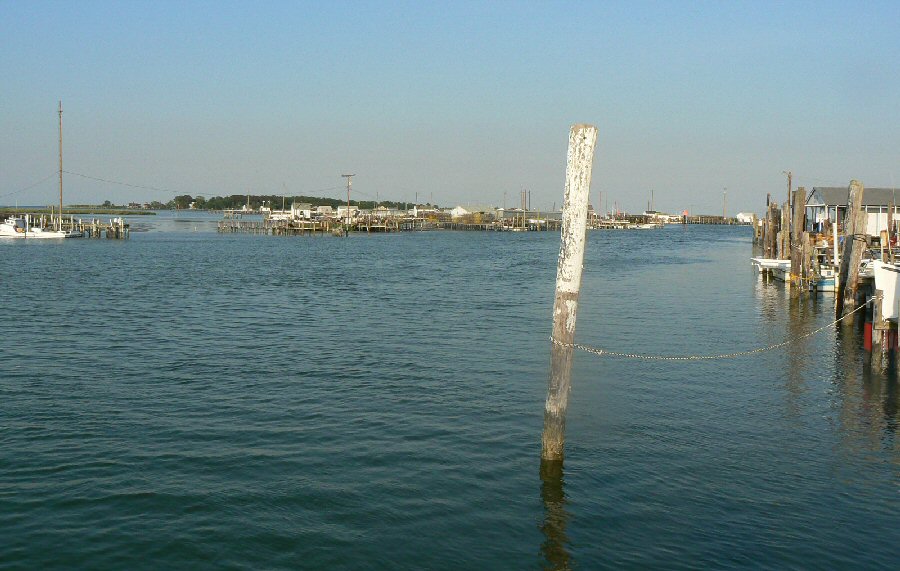 ... where would sail in the morning to leave Tangier harbour.


...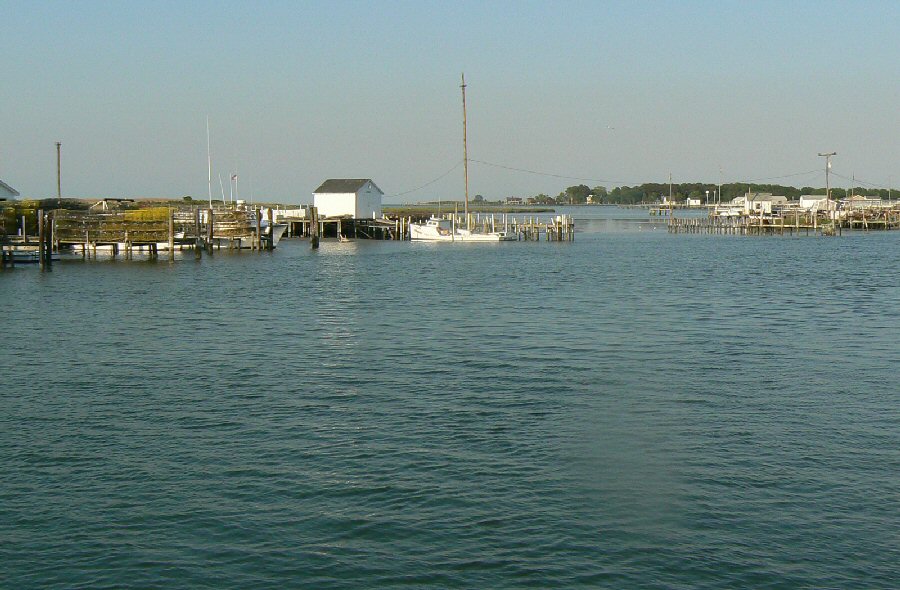 Dick reminded us that two years previously, on his first trip into this harbour, he had nearly gotten hung up on the low overhanging wires guarding the inlet that branches off to the left, and that we would need to take ...


...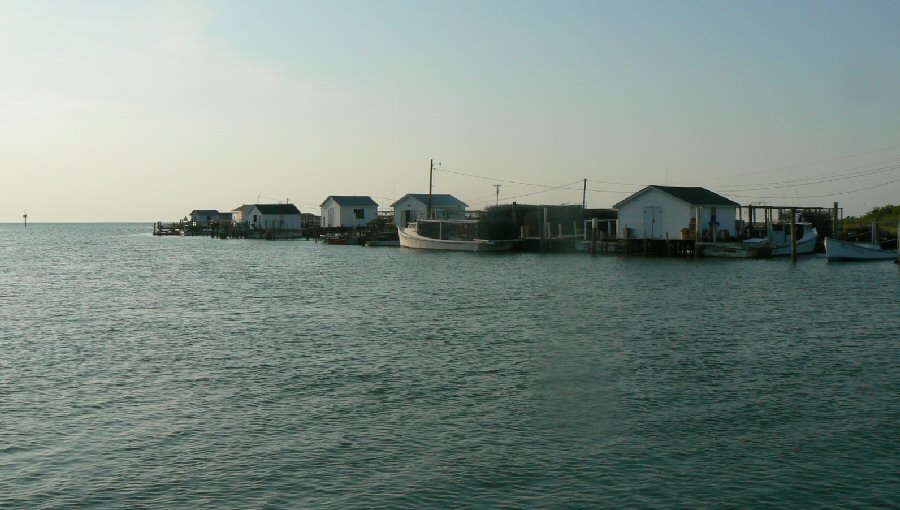 ... the right-hand fork to exit in the morning.


...



The Wayfarers were being covered with their tents, as Hans, Mary and I left to wander back up to the

Bay View

.


...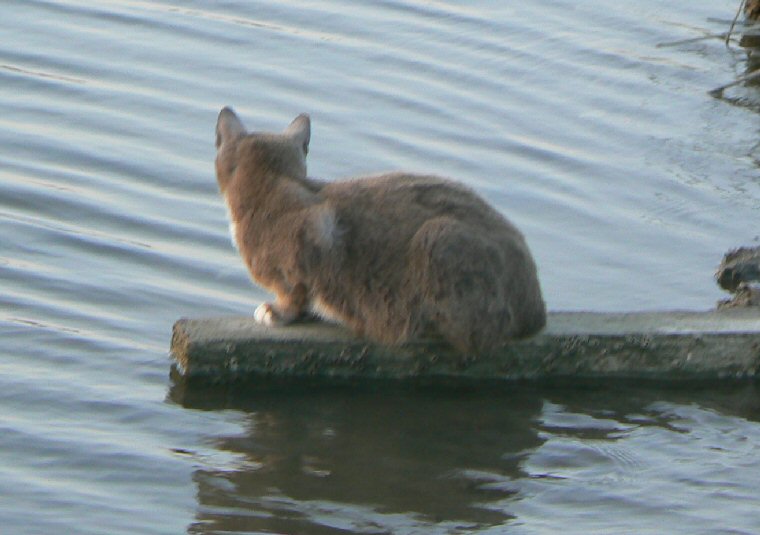 Some ...


...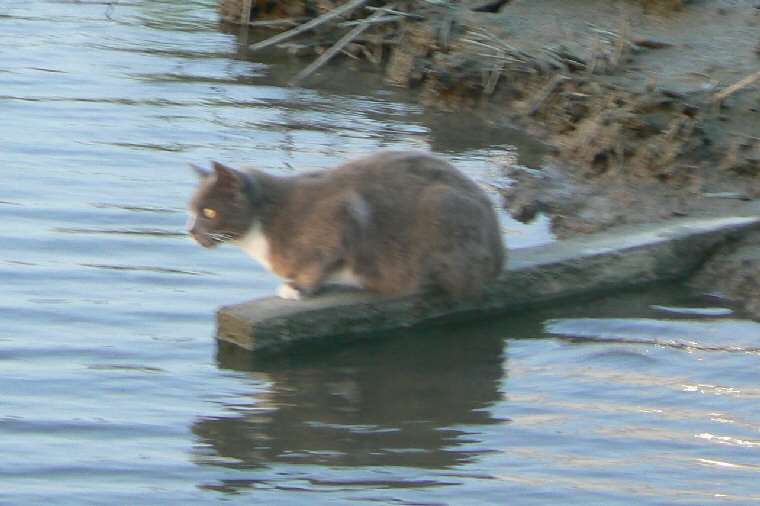 ... were still out fishing.


...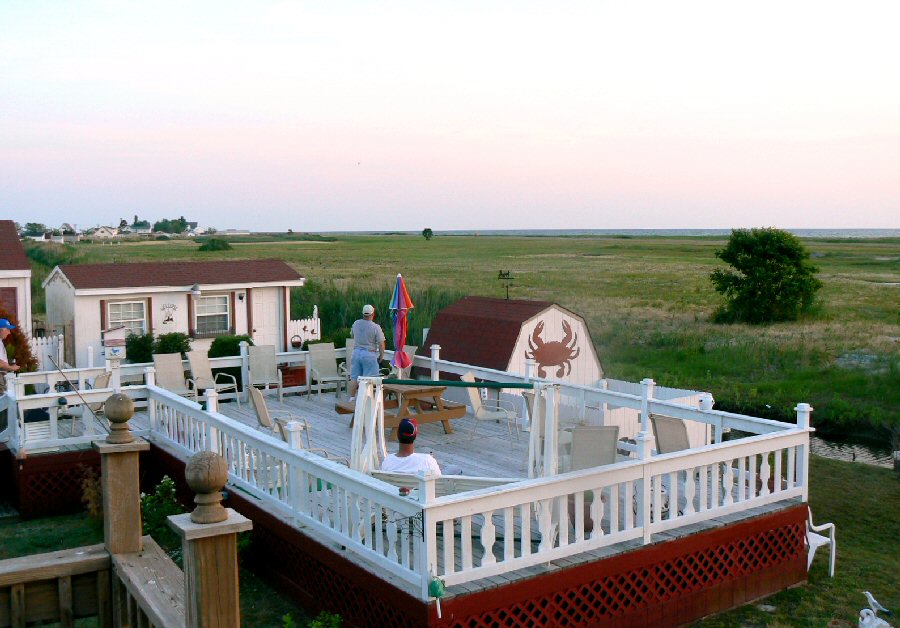 A few of the gang wandered up with Tony a few minutes later to inspect the fine mess Hans and I had gotten Mary into. Despite Tony playfully muttering words that sounded suspiciously like "the trollop of Tangier", it was agreed that our accommodations were fine and that the view from a little upstairs deck ...

...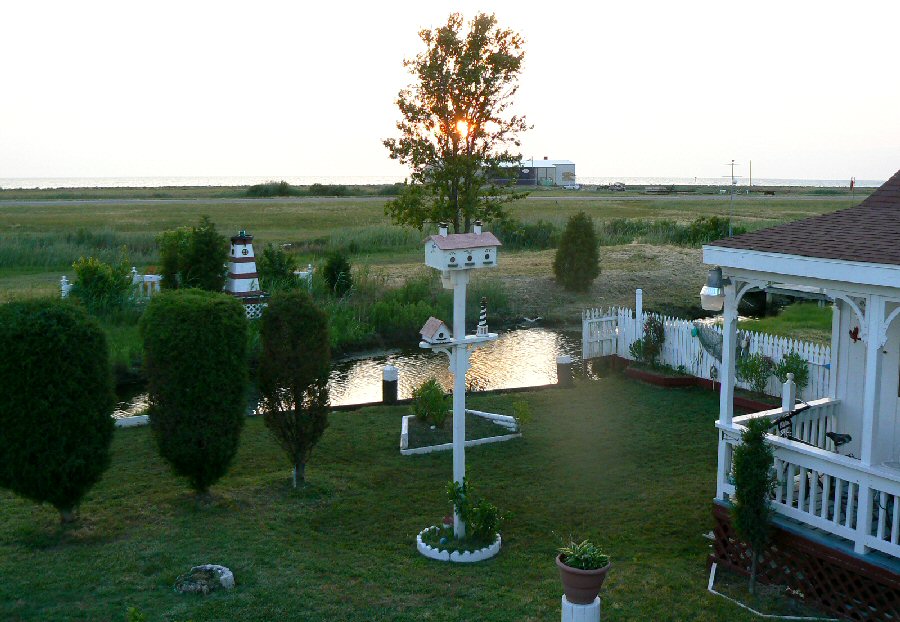 ... could certainly not be beat. What a cheering sight it was, too, to see two young girls (daughters of our hostess?) dashing around on both sides of the above creek (slough?), hard at play without any worry about needing to be supervised. It reminded me of my wonderful childhood on Toronto Island.

...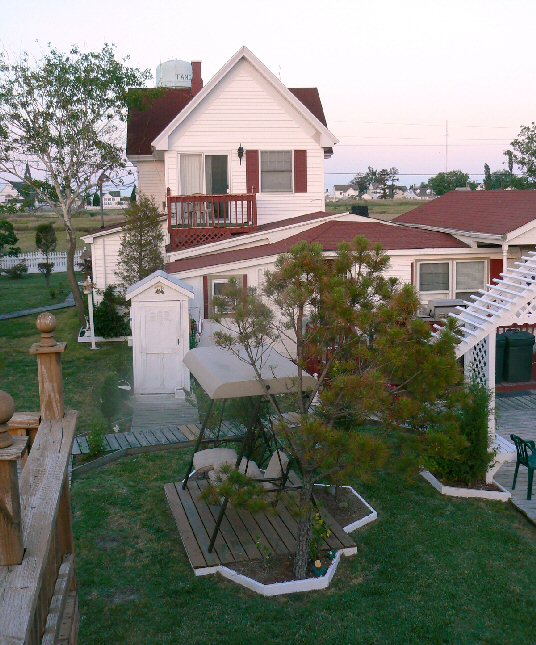 As the last of the disappeared sun's light bathed the ...


...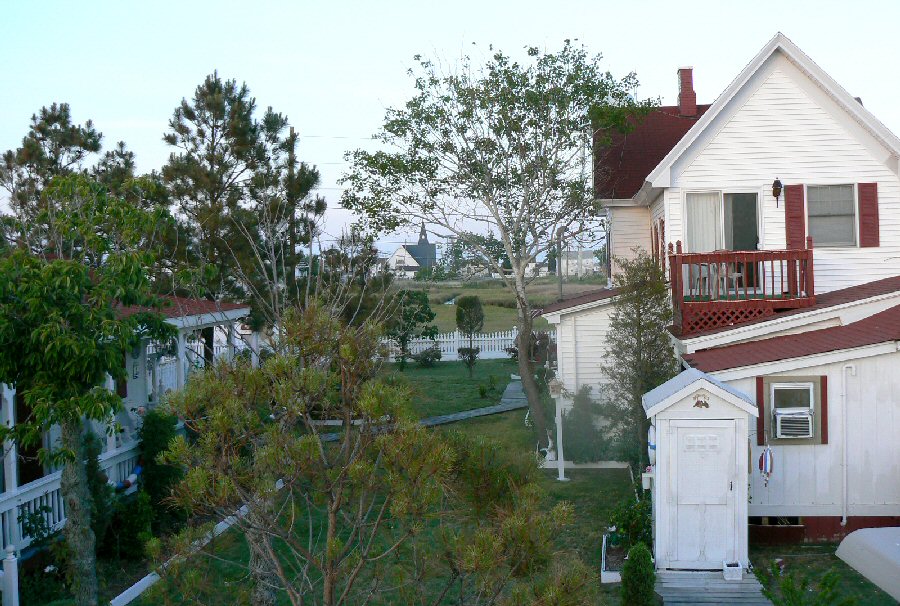 ... main building, we, too, called it a day and went to a much appreciated long night's sleep after a most interesting day.