the Chesapeake Bay Wayfarer Cruise 2007
Crisfield - Smith Is. - Tangier Is. - Watts Is. - Crisfield
pre-cruise warm-up - 3
photos mostly by Alan Asselstine and Uncle Al


...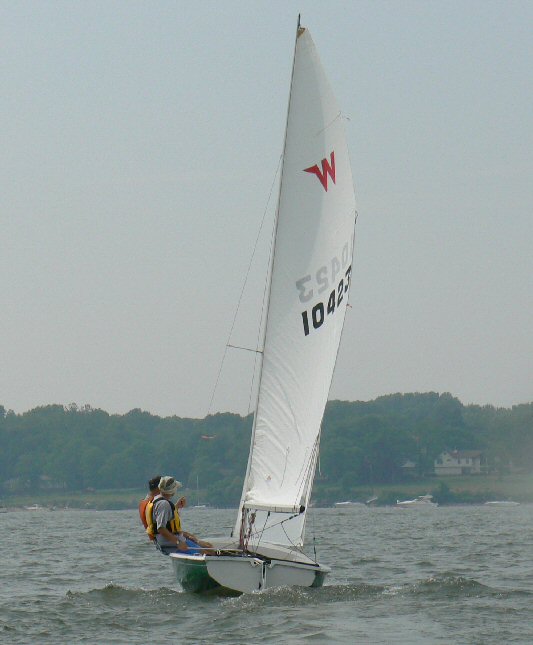 If Richard and Alan were racing upwind here, they'd want a little more ...


...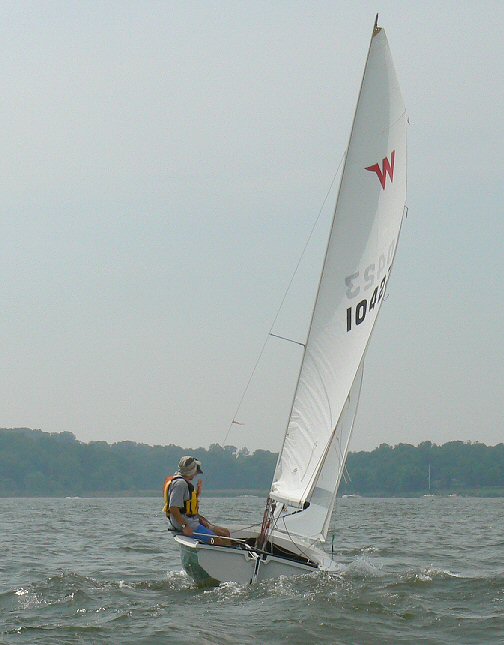 ... mainsail leech tension. Note how the top of the main is falling off a bit, which keeps you short of pointing your absolute best. If Richard likes the course he's sailing here, he could add some vang tension and ease the main to keep the whole sail at the same, correct angle to the wind. If he wanted to point as high as possible, he should shorten his bridle and crank the main in more which would pull down on the leech and reduce twist.

...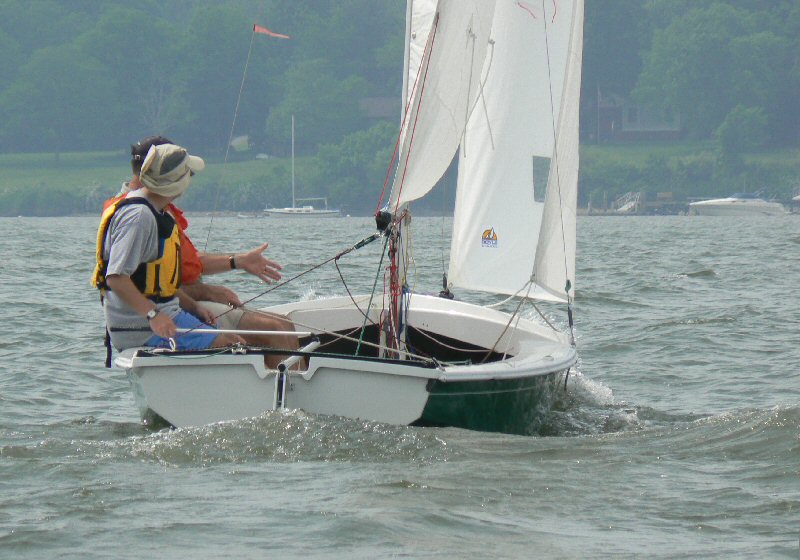 Having said all that, I think we all did the Wayfarers proud all week:
we were regularly in far better trim than any other group of cruising boats I've ever seen.


...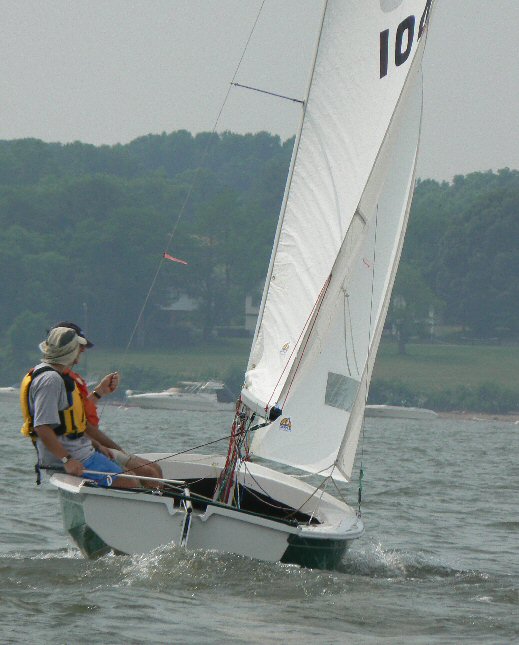 Richard and Alan already look to be ...


...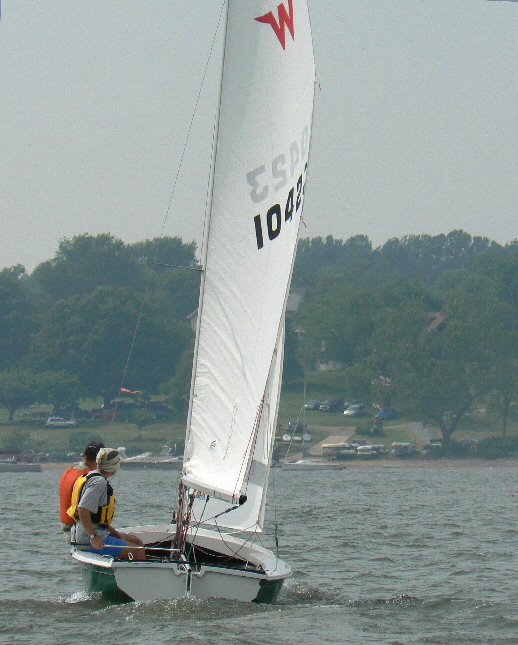 ... a good team.


...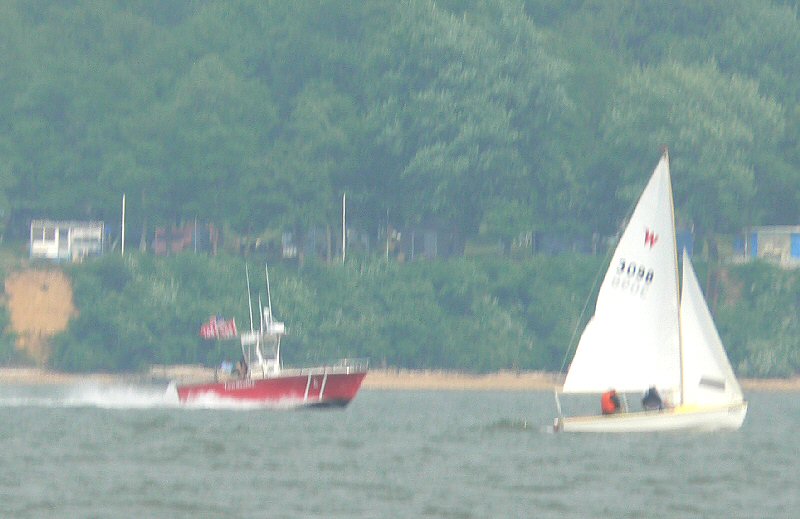 After making room for a big motor boat to launch, André and Roger took a while to get their sails up while hanging off a mooring but were soon underway and ...


...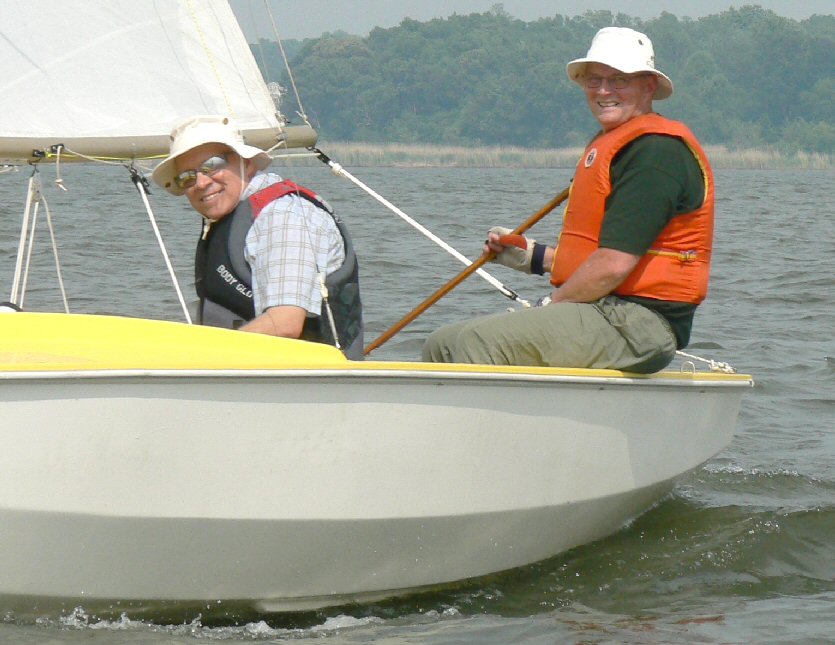 ... looking good.


...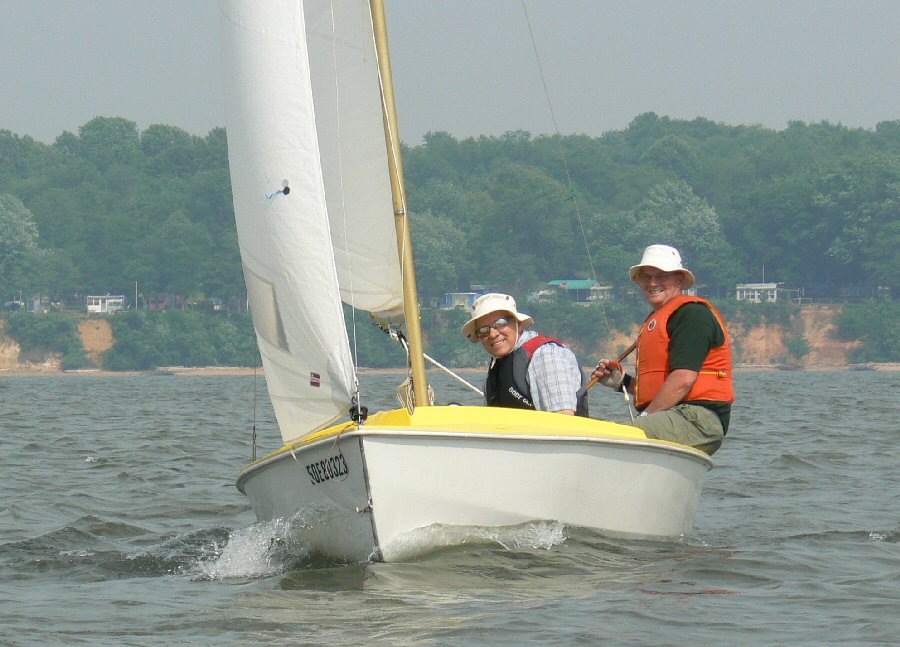 Roger

(l)

and André are obviously enjoying the northern extremities of the Chesapeake Bay.


...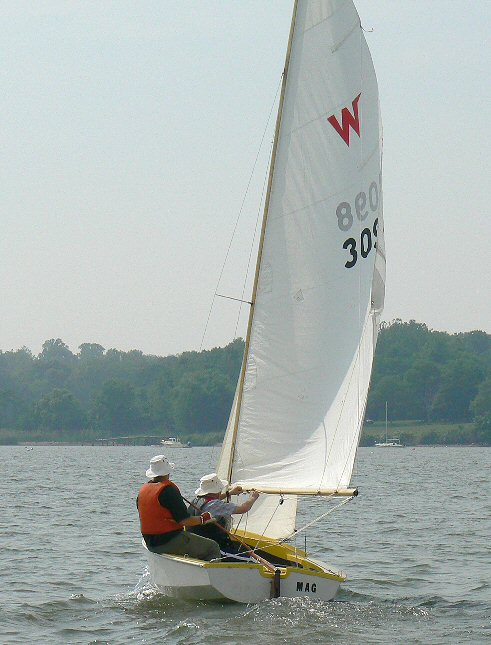 Roger tries to fix a kink in their mainsail leech by ...


...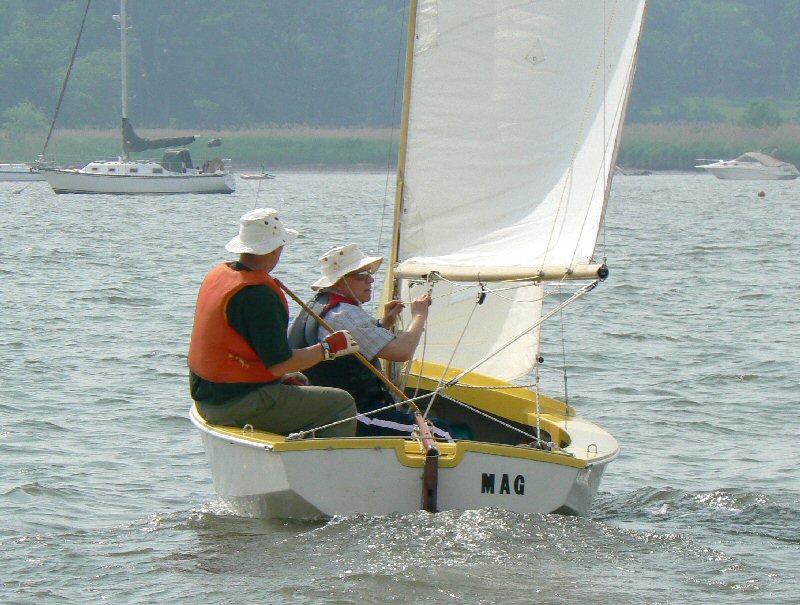 ... loosening a jiffy reefing line.


...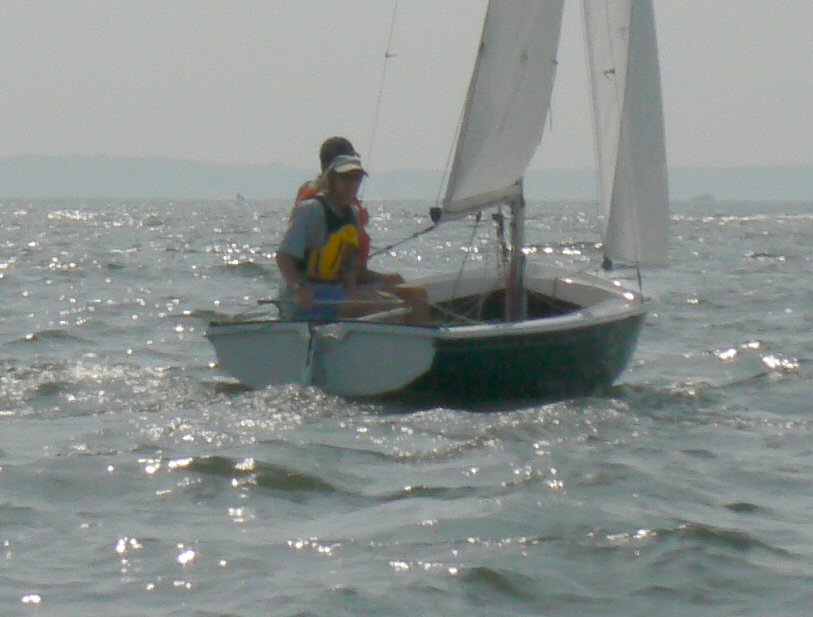 A nicely backlit view of ...


...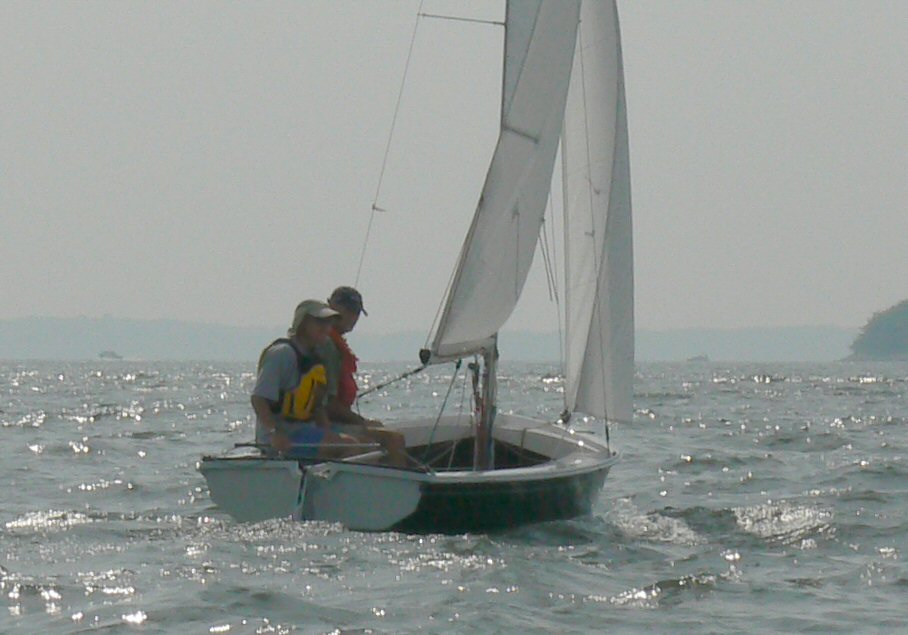 ... Richard and Alan as they pass ...


...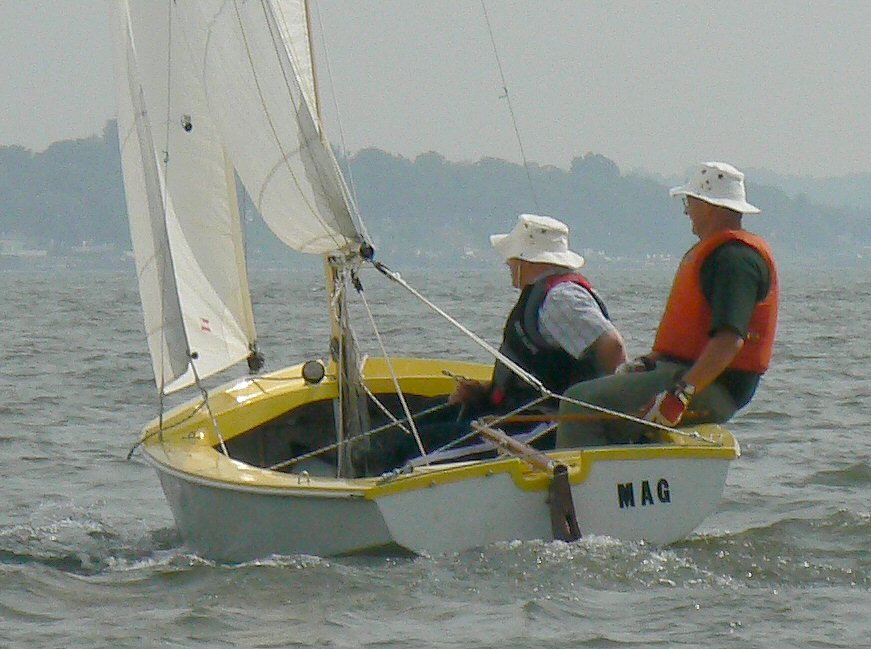 ... Team Girard going the other way.


...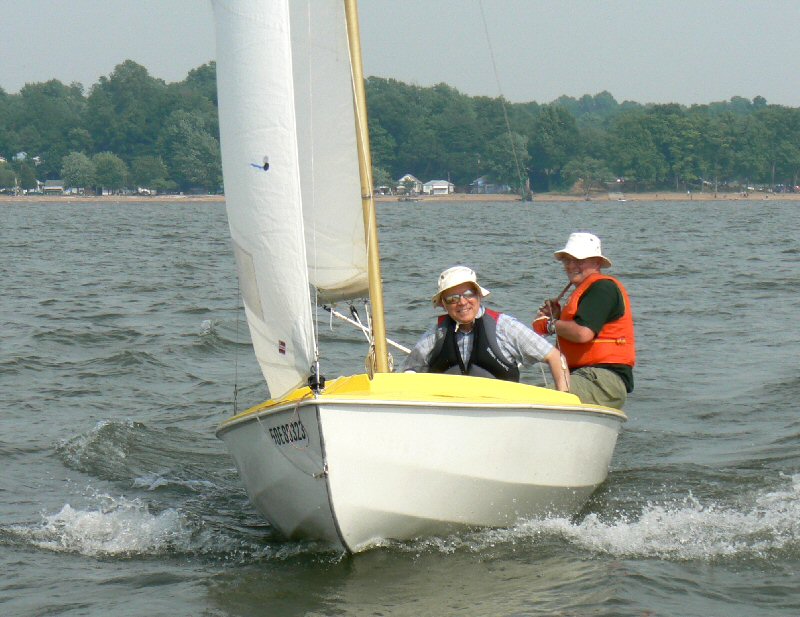 A lovely sailing breeze!!!


...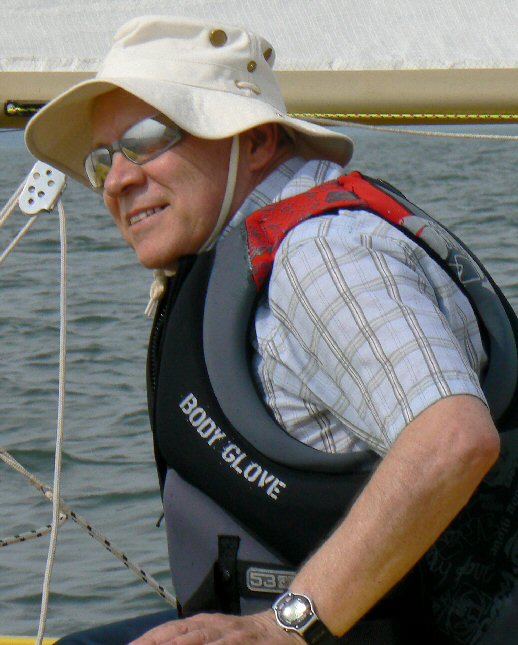 It's a good thing that Roger is keeping a good look-out, because at this moment ...


...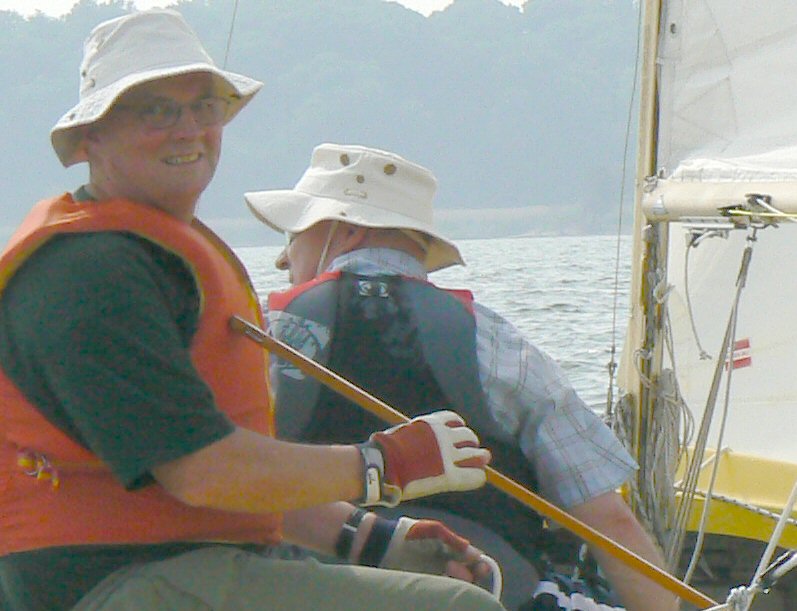 ... André is otherwise engaged.


...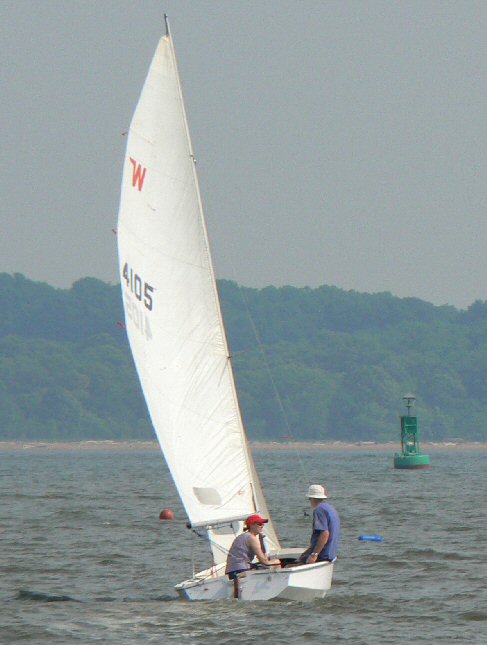 Having done her chores, Mary gets her ...


...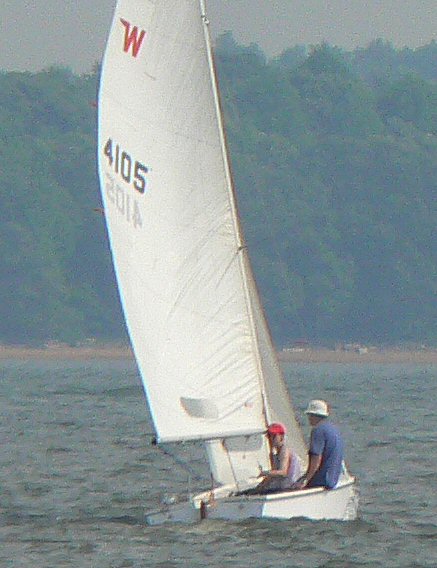 ... practice run with Tony.


...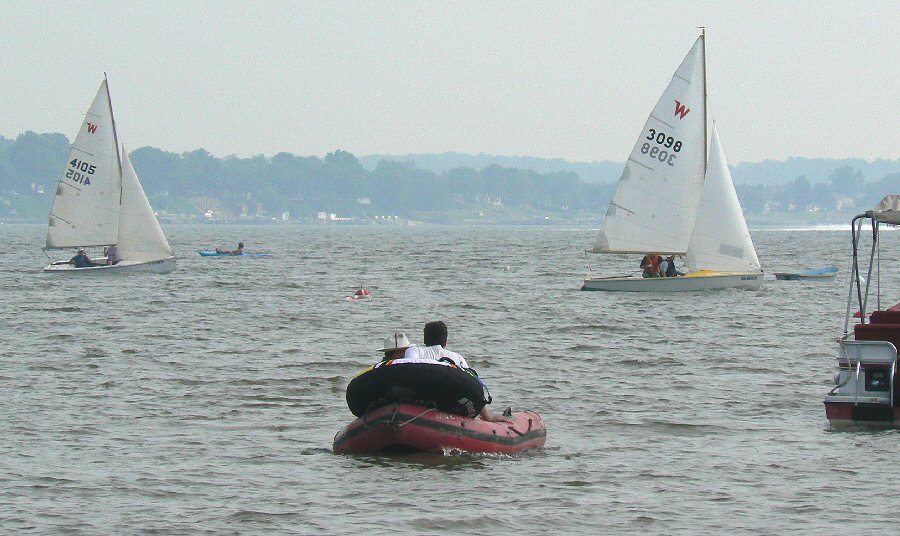 Damn, we looked good out there!!!


...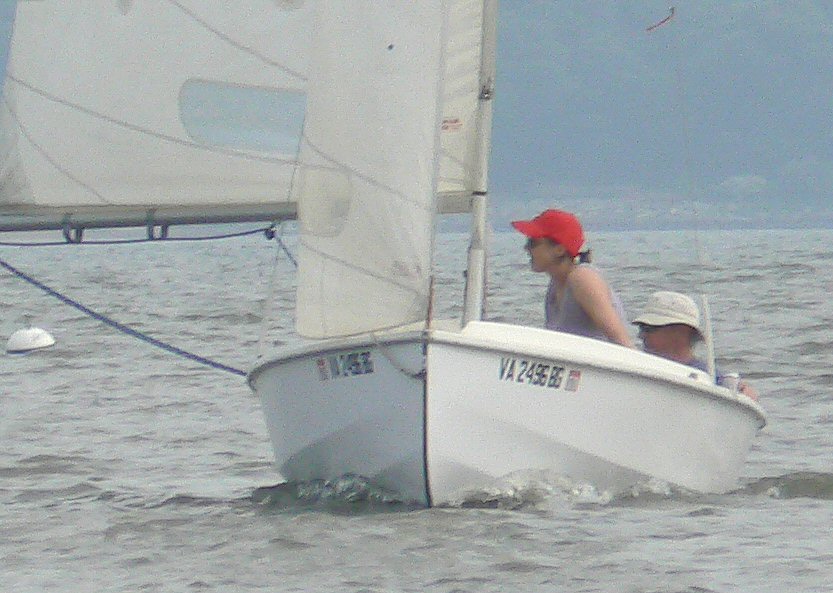 Tony and Mary return after a nice little sail, having left Hans and Al ashore with nothing to do but have another beer and ...


...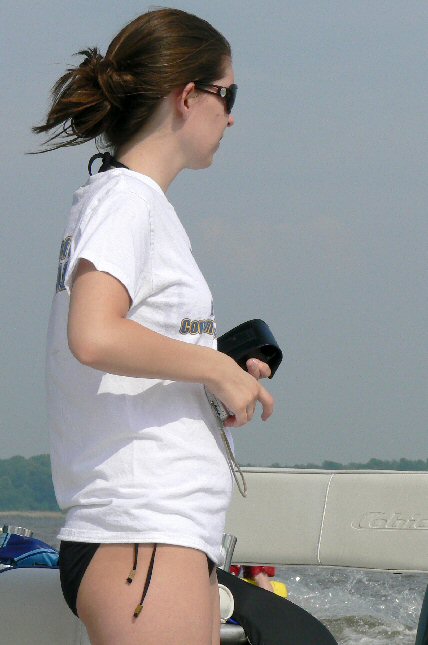 ... admire the scenery.