the Chesapeake Bay Wayfarer Cruise 2007
Crisfield - Smith Is. - Tangier Is. - Watts Is. - Crisfield
pre-cruise warm-up - 2
photos mostly by Alan Asselstine and Uncle Al


...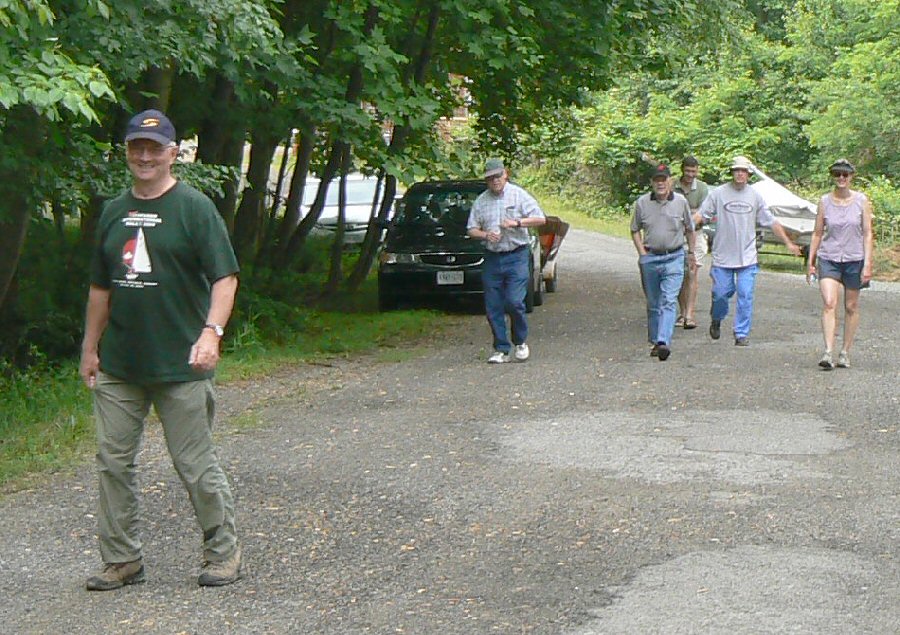 Memorial Day Monday morning saw Tony and Mary lead the group on a walk to their very own local lighthouse.


...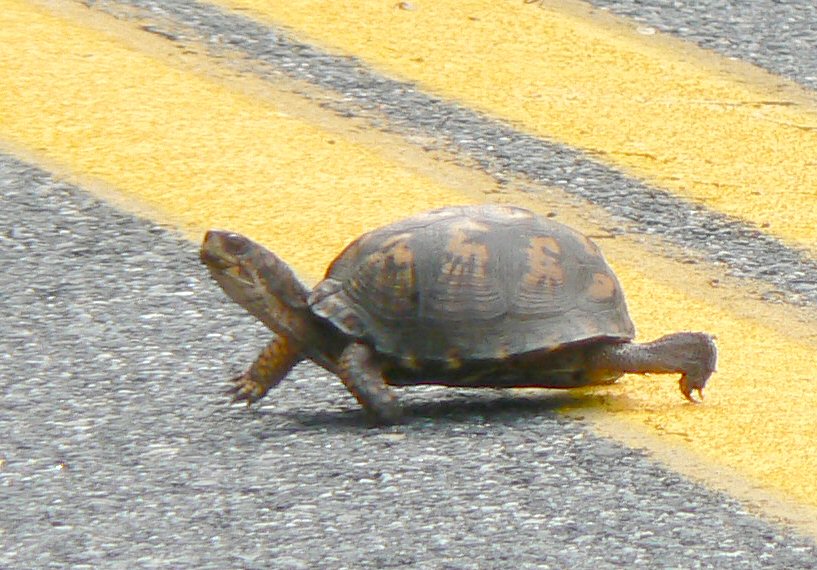 Not being much of a walker, Uncle Al turned back after half a mile or so when his speed-testing partner

(above)


began to pull away. Kind-hearted Hans also turned back to keep Al company.


...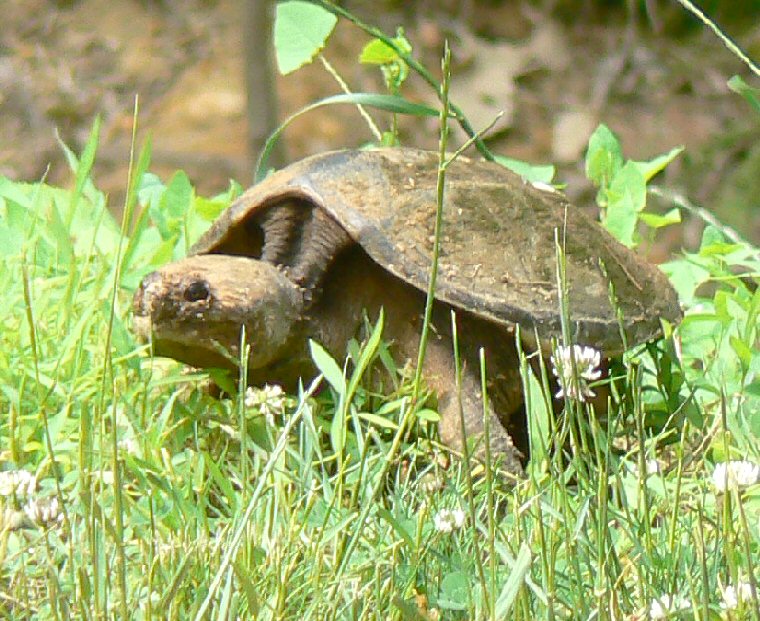 Hans and I spent an hour or so lounging and admiring the wildlife while ...


...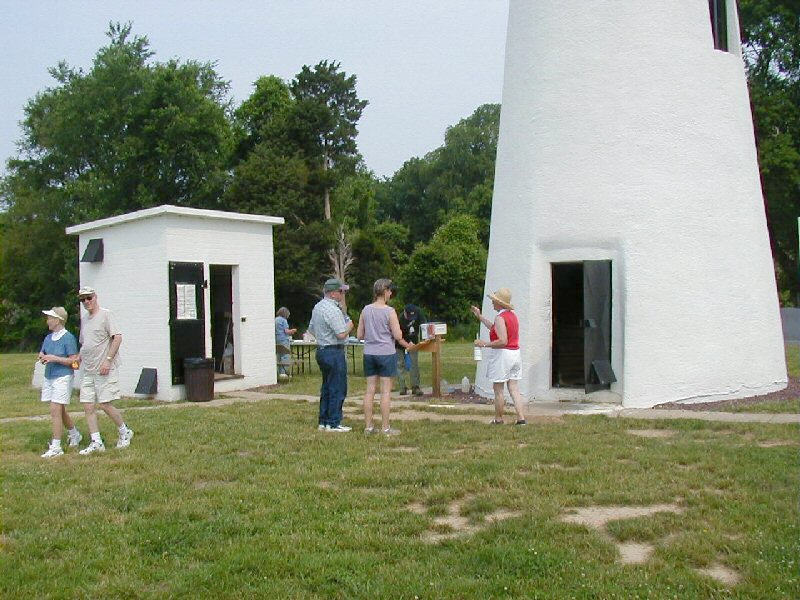 ... the rest of the gang got the tour of ...


...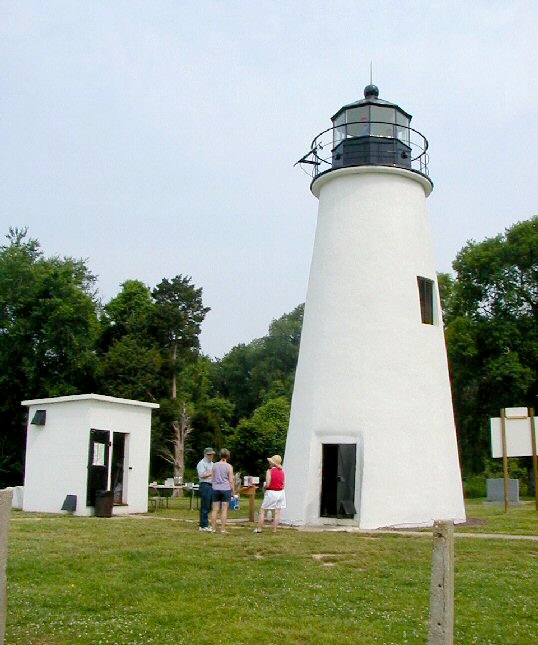 ... the

Elk Neck Lighthouse

.


...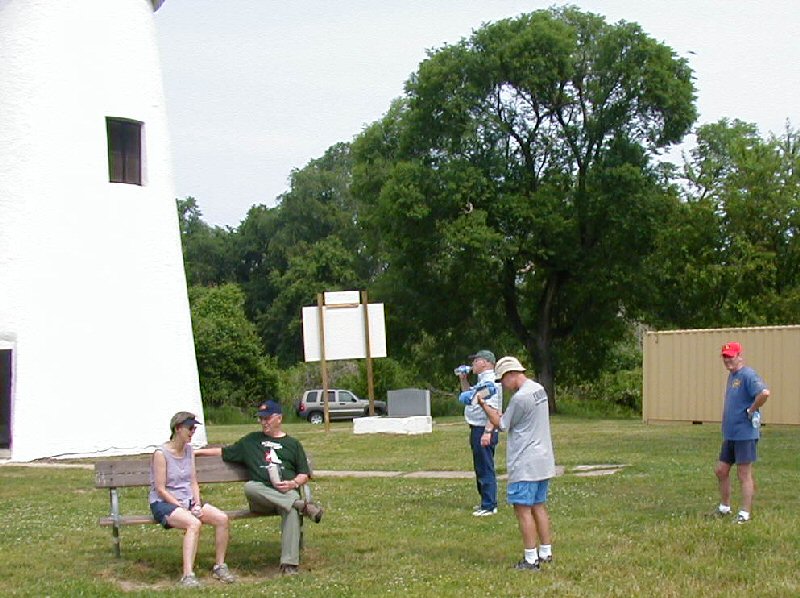 (l to r)

Mary, André, Roger, Richard, Tony


...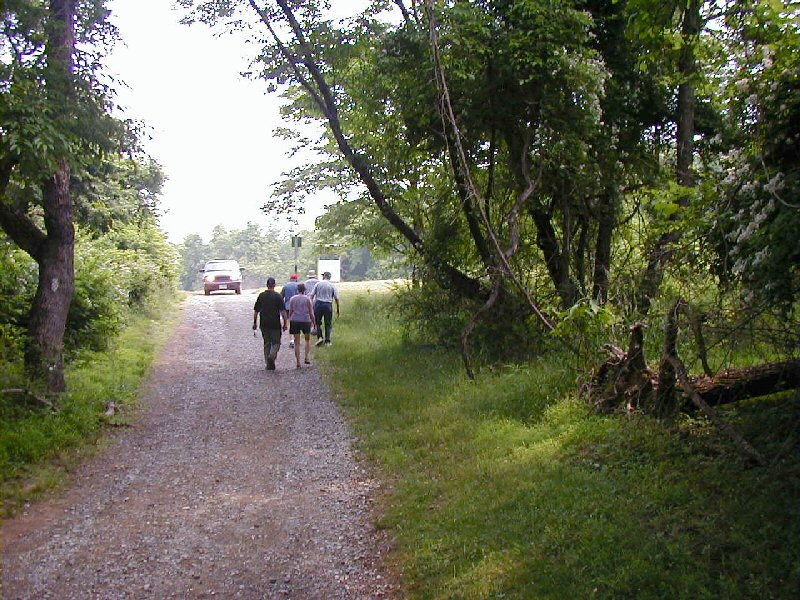 Soon they were headed back home to hearth and lunch, whichever came first.


...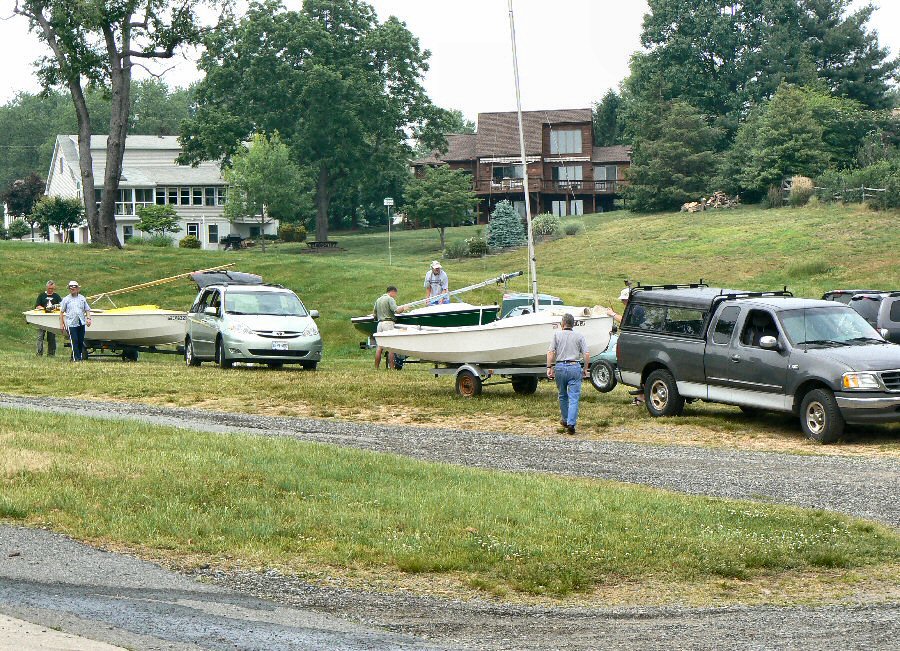 Even though there seemed to be little or no wind, three of the four boats were taken down to the launch ramp a mere quarter-mile from Tony's and Mary's front door. Wind or no wind, this was a chance to test the gear and get on the water with new shipmates in some cases.

...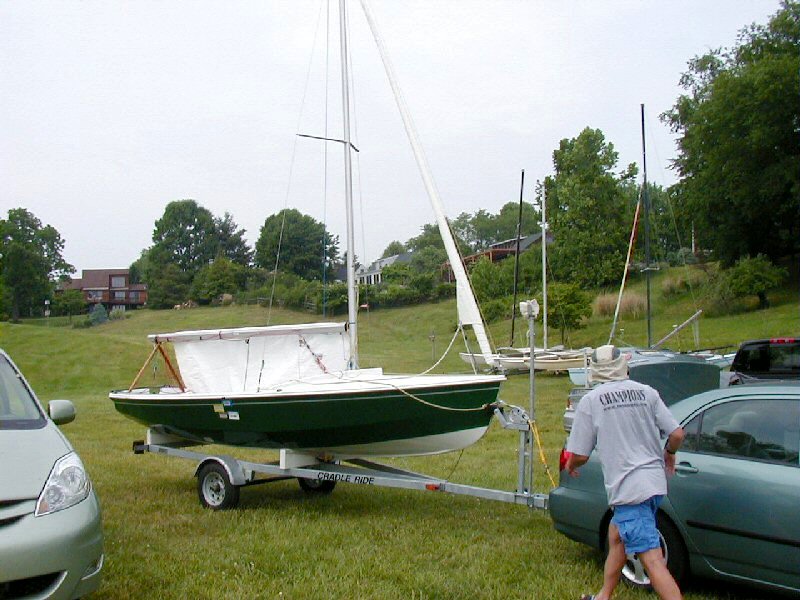 Richard

(above)

would be sailing with Alan for the first time.


...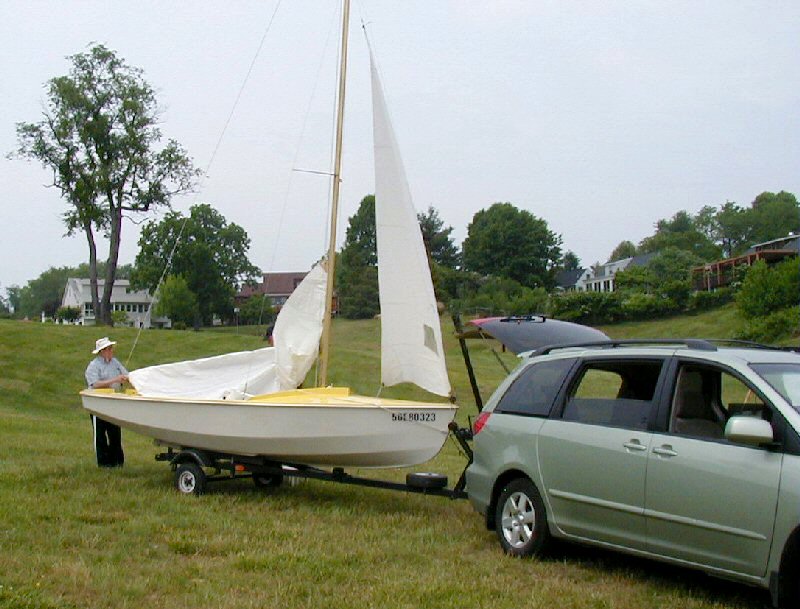 And Roger

(l)

would be making his début aboard W3098

MAG

.


...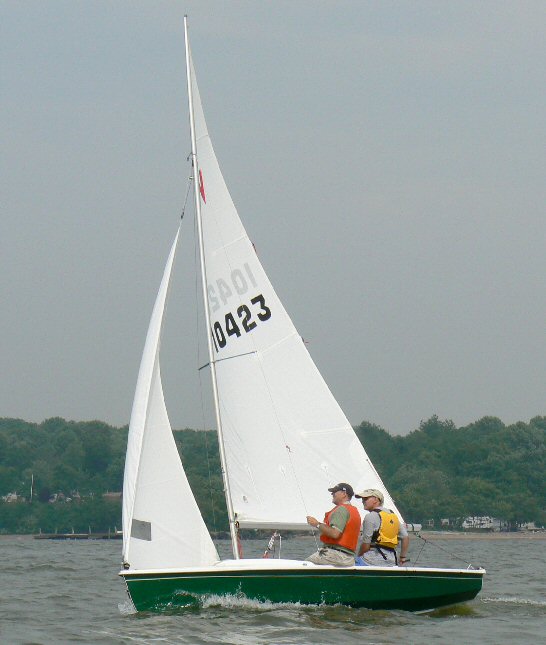 Lucky us! The breeze picked up nicely and everyone - even Hans and Al with Tony - had a nice sail. The results of previous sail trim discussions could now be measured photographically. Above, you can see that the ...


...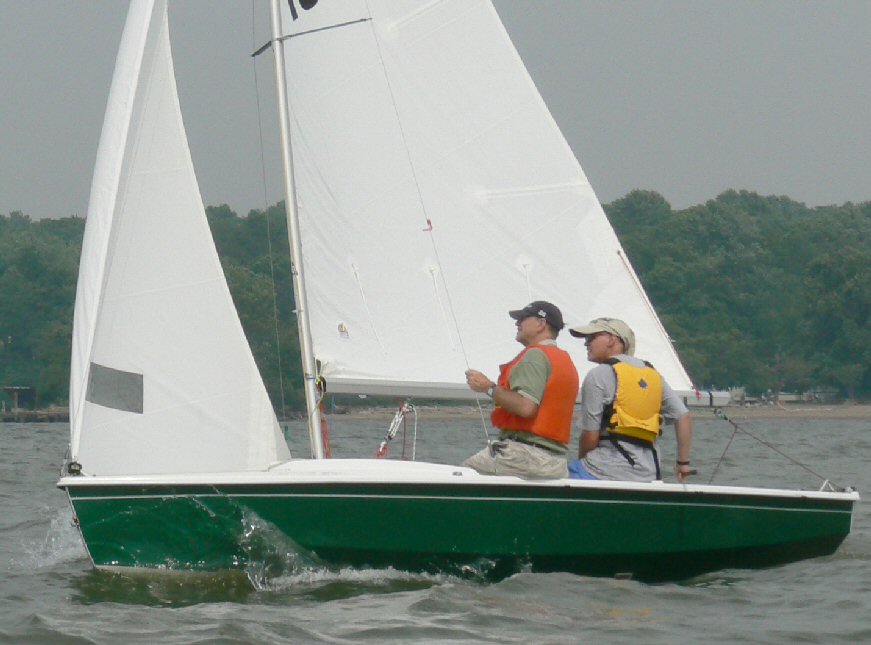 ... new team of Alan

(l)

and Richard have their W beautifully trimmed as they ...


...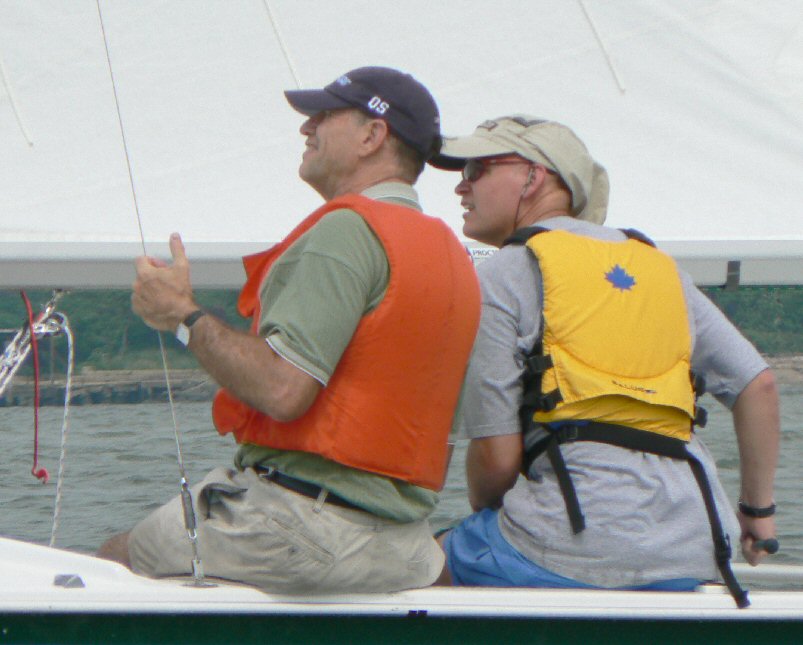 ... sail closehauled.


...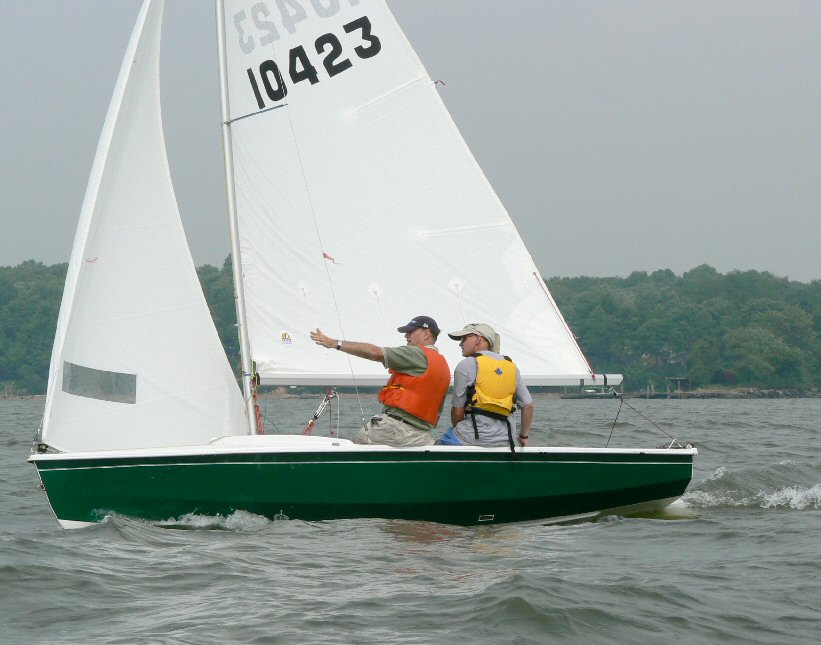 A perfect day for ...


...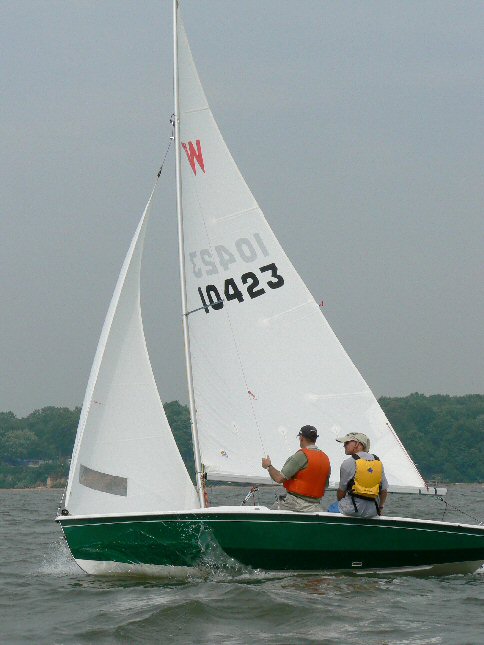 ... a test run.


...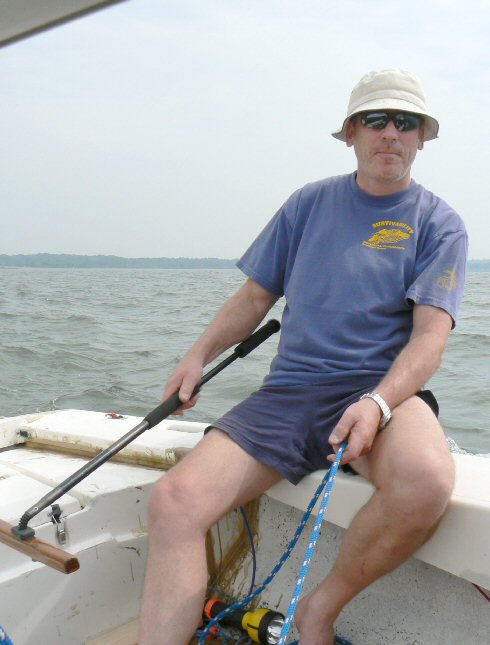 Having provided his crew with beer, Tony ...


...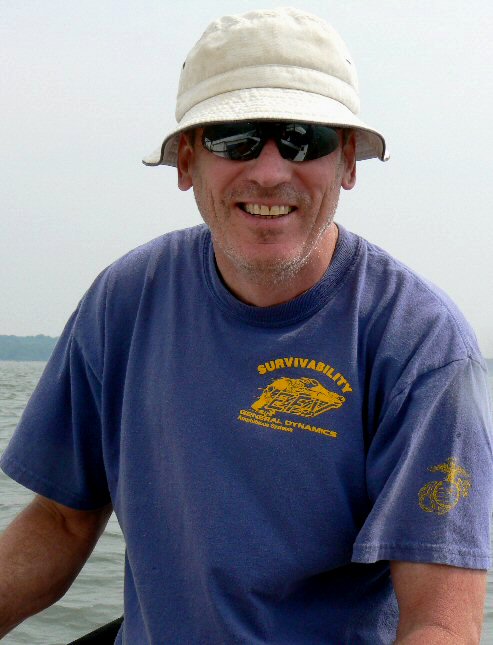 ... a happy Tony at that, puts W4105 through her paces with ...


...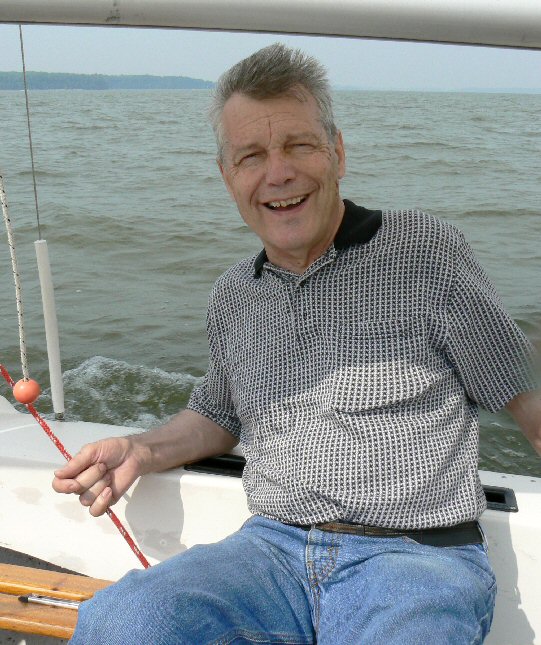 ... Hans (and Al) filling in as crew until Mary gets there after keeping the house livable.