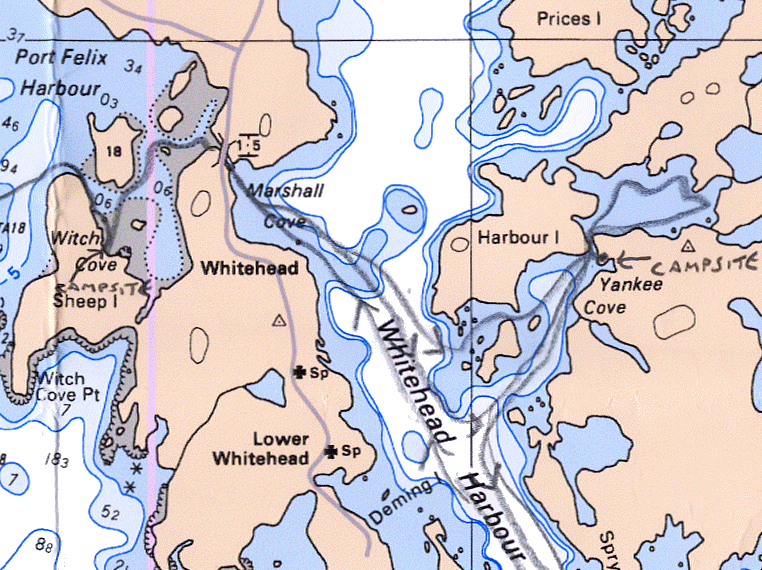 Days 3 & 4:
In 1850 the local fishermen, getting fed up with dragging their boats across the isthmus between Tor Bay and Whitehead Harbour petitioned the authorities for $50 to build a small canal.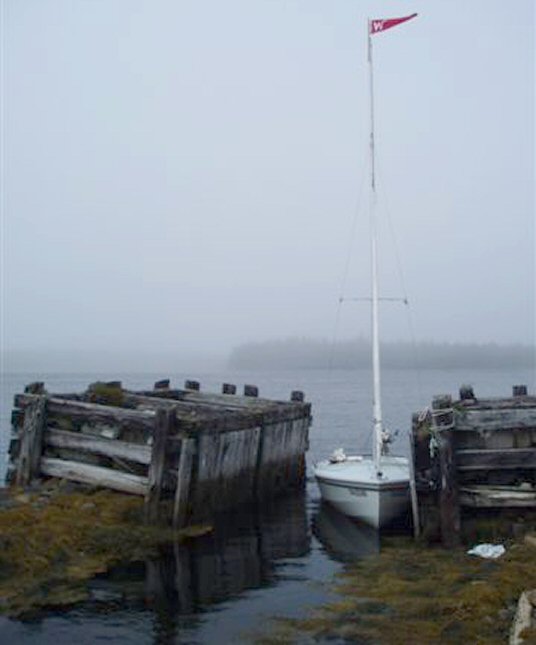 Torbay-Whitehead canal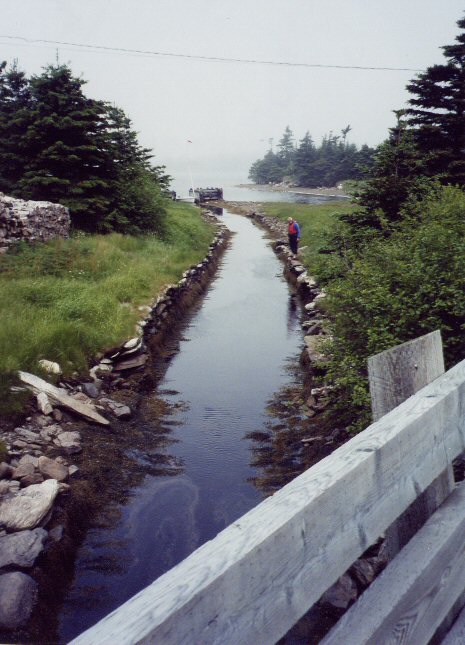 We wanted to transit this canal as it has become a Wayfarer tradition, having been used by Frank Dye, Dick Harrington and Ralph Roberts. 'Canal' sounds rather grand. 'Ditch' would be more accurate.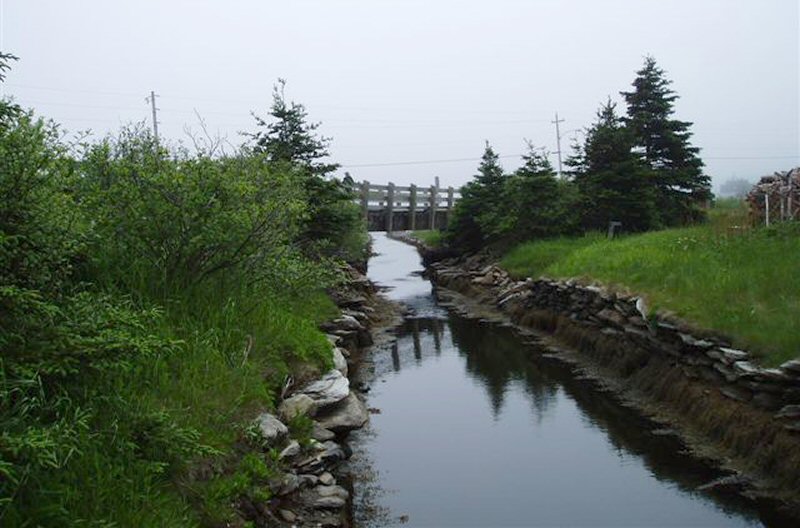 The chart shows an air draught of 1.5m so the mast had to come down to get under the road bridge. It was too shallow to sail, too narrow to row, and had no towpath.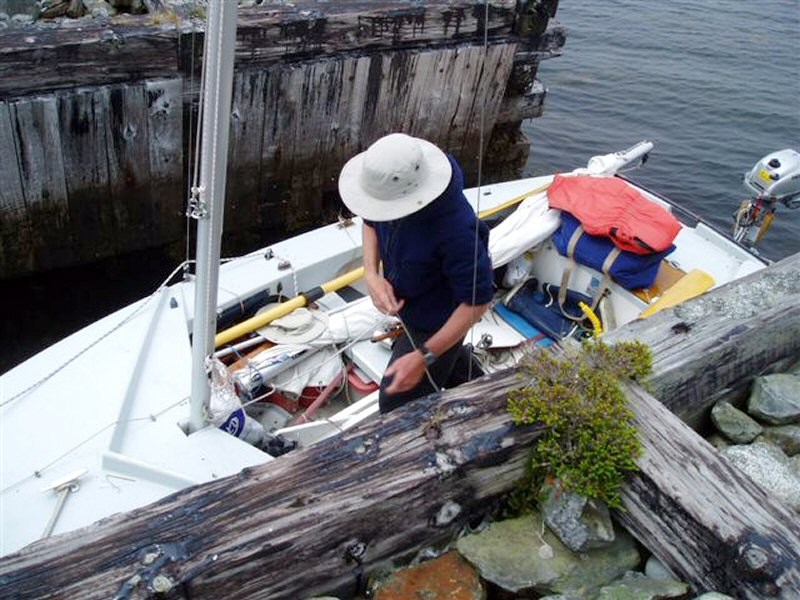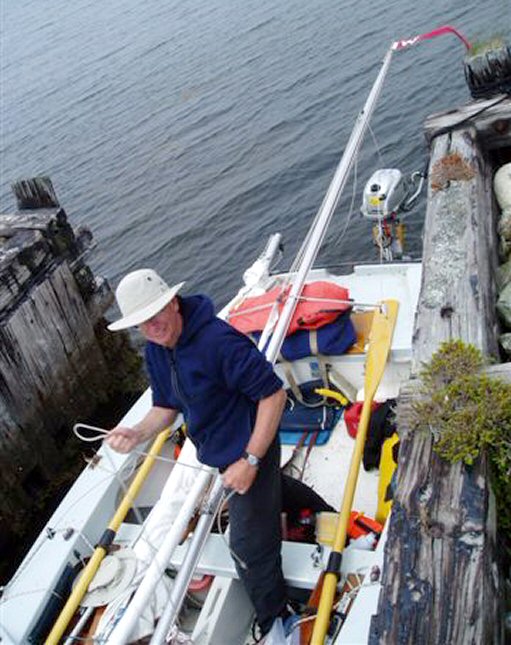 Canal exit.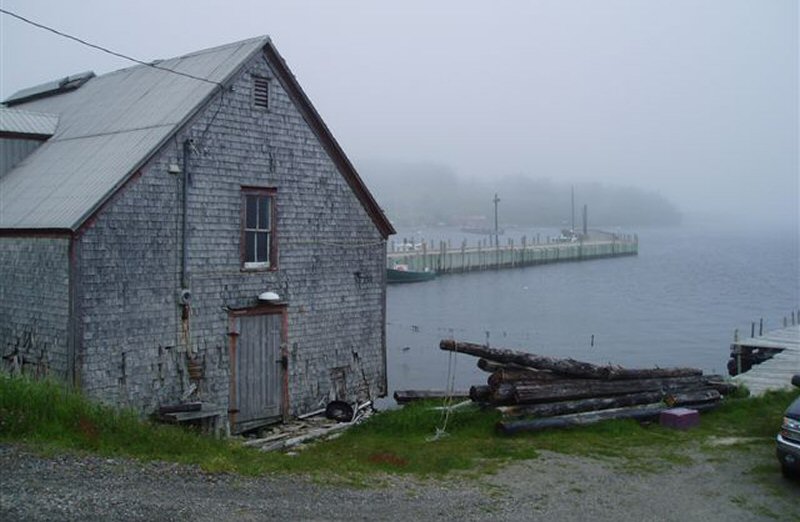 Whitehead
A pole was whittled and, by a combination of towing and punting,
Naomi
was brought through into Whitehead Harbour at Marshall Cove. Being near Tor Bay, you might think Marshall Cove would resemble Torquay. Not so. It was foggy, there was no shop , café, public telephone, or anything much. We sailed across to explore Yankee Cove, so called because the American fishing schooners would gather there for a get together before sailing to the Grand Banks. There was a village at Yankee Cove in the 1850's with its own school, church etc.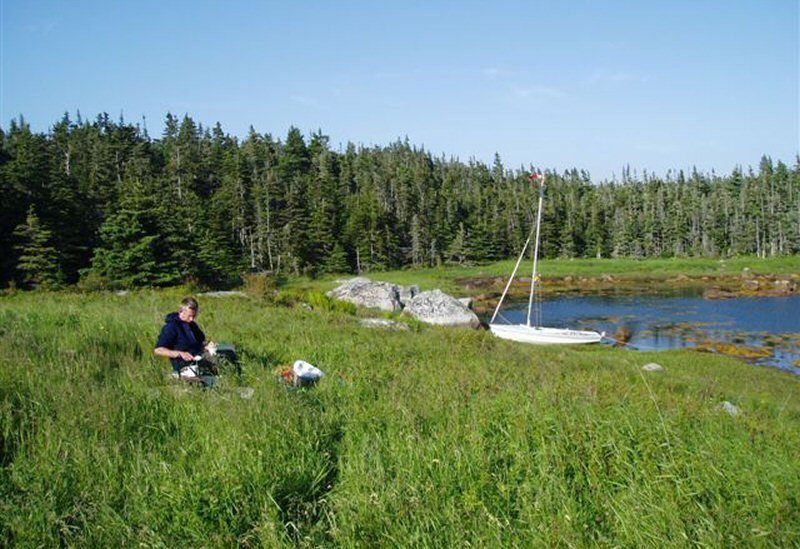 Yankee Cove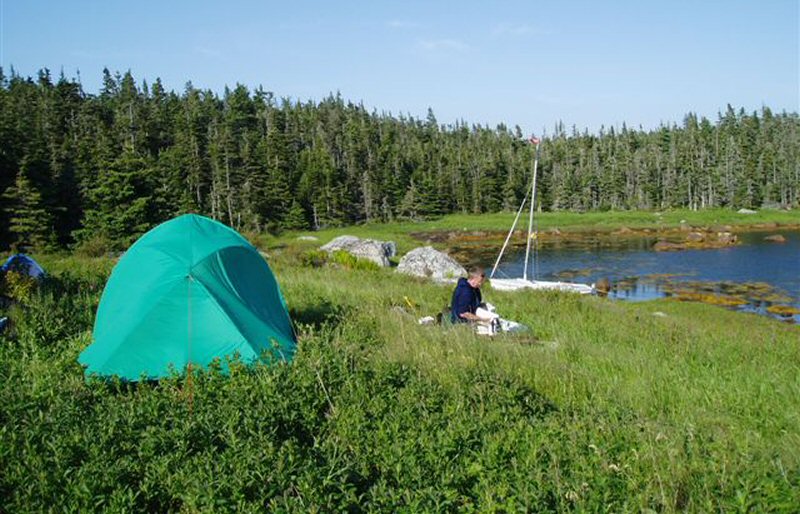 Yankee Cove camp

We found a good place to stay and set up camp. Strong SW winds were forecast, so we would be there for a day. At Yankee Cove camp, we spent the next day washing laundry, shaving and exploring.
There were few signs of the old village - just lilac trees, the odd gooseberry bush and square holes where the basements of houses had been. Nature had almost completely reclaimed the area.