Day 7:
Reluctantly leaving Canso, we sailed across to Cape Breton Island. This is a substantial voyage for a Wayfarer: across eighteen miles of Chedabucto Bay. There are traffic separation zones and the like to negotiate. No problems arose and we pulled in behind Rabbit Island to look for a campsite. No joy there, so we went on to Inhabitants Harbour. We were back in a semi wilderness area and started looking for barrier beaches. These are often good campsites as they are flat, have no trees, and you can often get the Wayfarer in behind them.
The first beach was enormous. We put ashore and climbed up to investigate. There was a large swampy area behind, which was probably mosquito infested. However the thing that swayed our decision to leave was a large bald eagle eating his prey not thirty meters away. The second barrier beach was also rejected as we were dive-bombed by groups of 'Willets' (like peewits) who were probably nesting.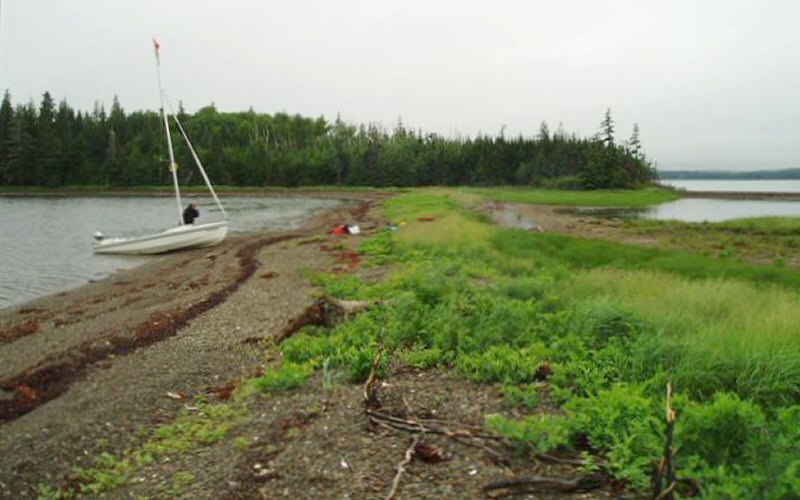 We made camp on our third choice barrier beach - on Inhabitants Island
(above)
. It was chucking it down with rain by then, so we pitched tents , made a fire and had a meal which was mainly beans , cheese and whisky. We retired early.
...