Port Dufferin to Liscomb
July 19-25, 1997.
A week of relaxed cruising along the Atlantic coast in an open dinghy - was I dreaming? Another noxious year in the workplace with the 90's litany of amalgamations, downsizing, outsourcing, and impending strikes, left me determined to escape that aggravation and not create different ones. I planned to sail my Wayfarer, Naomi, along the inside passage of the Eastern Shore for a vacation. No vain attempts at epic passages, no frightening situations, and no sweat allowed. I looked forward to a week of solitude while sailing, camping, and walking.
..
July 19th: Port Dufferin - Cox Cove
..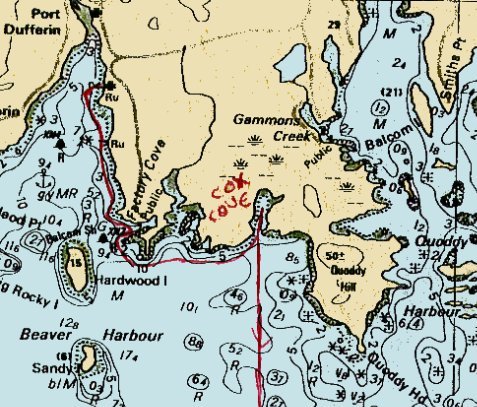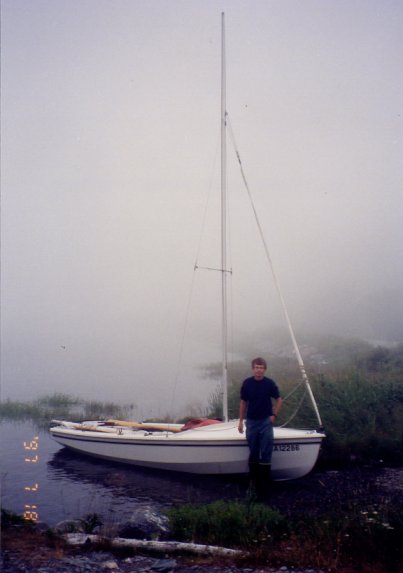 Departure from Port Dufferin (note wrong date stamped on photos)
..
Saturday, July 19: Forecast winds SW 15-20 knots, gusts to 40 in thunderstorms
Coastal cruising in a dense fog wasn't part of my vision. However, thick fog cloaked the abandoned government wharf at Port Dufferin, where Naomi floated at high tide. A first departure from Gail and children was aborted when Gail called out to ask whether I needed the anchor and gear forgotten in the truck. Without any wind and only a slight motion to the sea, rowing was easy. As I crawled along the rocky shore, the shadows of the stunted spruce were unbroken except by the ghostly outline of a church and headstones on a point. Reaching Factory Cove, I was disoriented and began to enter the cove rather than row across the narrow but invisible entrance. Two rocky ledges jut south from Factory Cove, and Naomi hugged these rocks out till they ended and then hugged them right back to the shoreline. Without a hazardous swell or surge, I enjoyed this gray, myopic world.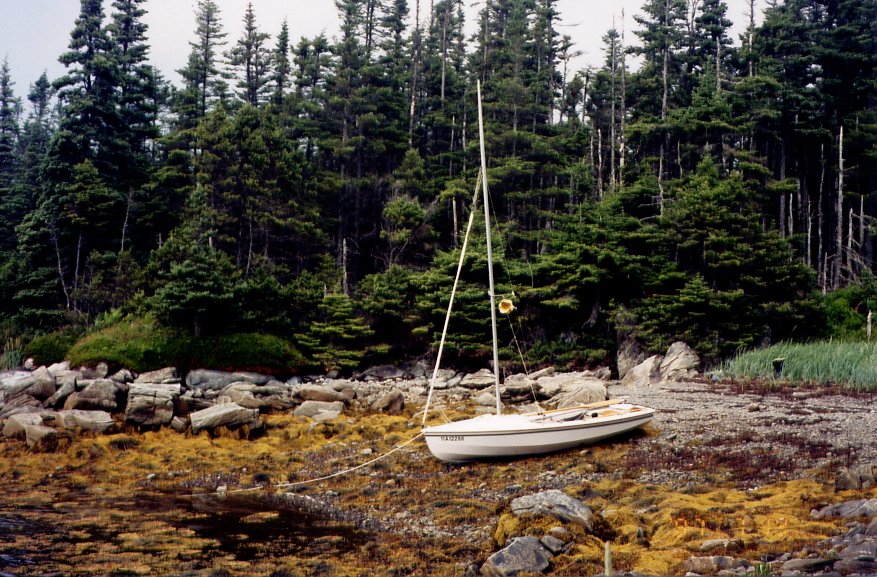 Soon Naomi poked her nose into Cox Cove. This small uninhabited, tree-lined cove was my destination for Saturday. Leaving Naomi to dry on a gravel beach (above), I explored the rocky coastline toward Quoddy Head (below).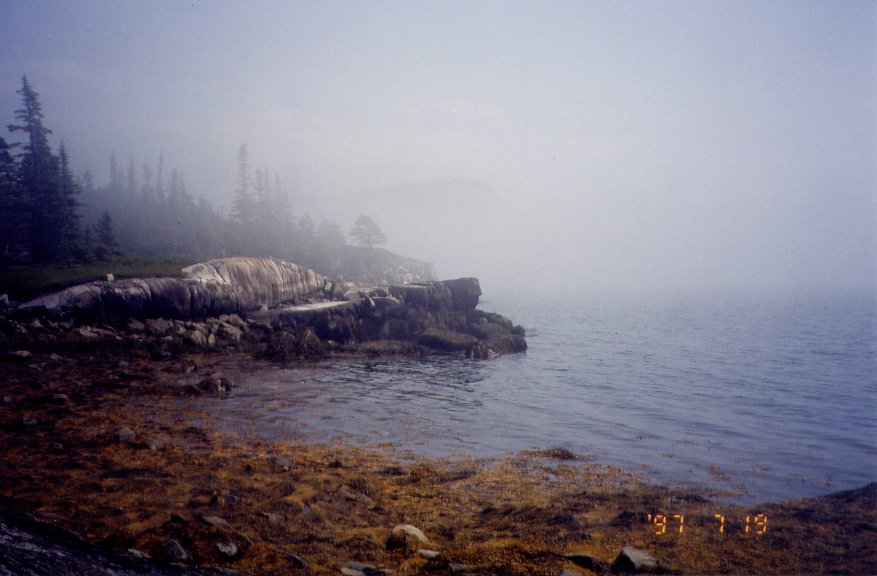 The fog cleared as a brisk cool wind rose. Towering thunderstorm clouds drifted seaward both east and west of Cox Cove leaving hail damage and power outages ashore.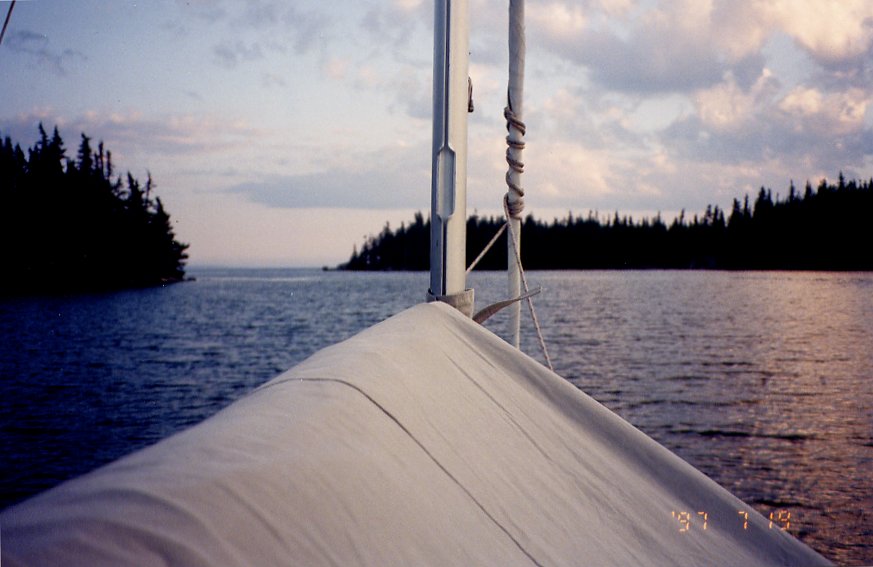 Later with Naomi anchored, and the tent partially set as a windbreak, I cooked an early supper. I snuggled into a comfortable reclining position with a large cup of wine, crackers, and a good book to pass the evening. Naomi gently yawed at anchor, while I reflected on the day - not many miles covered but an enjoyable day nonetheless.