the importance of bridle length
for additional bridle length talk and clearer pics, click here
..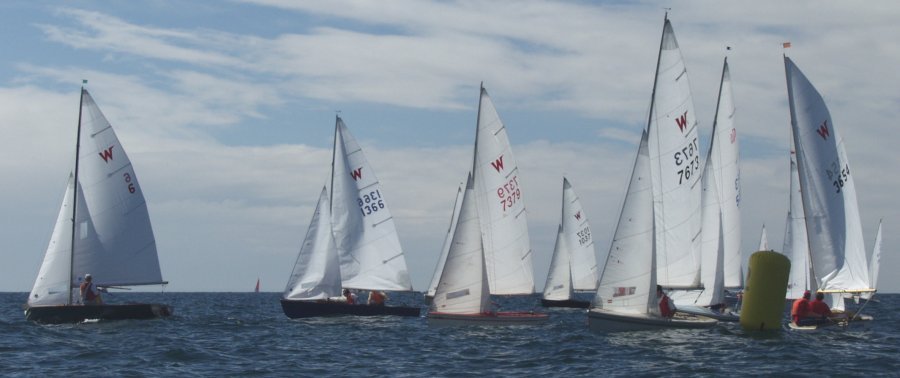 It's not too easy to see, but here Uncle Al (6) has just tacked in enough wind that he can sit "high" and Tom is in the middle of the boat. The bridle lets the mainsheet block lift to about horizon level and - given the less than hiking wind strength of the breeze - he does not yet have the main "block to block".
..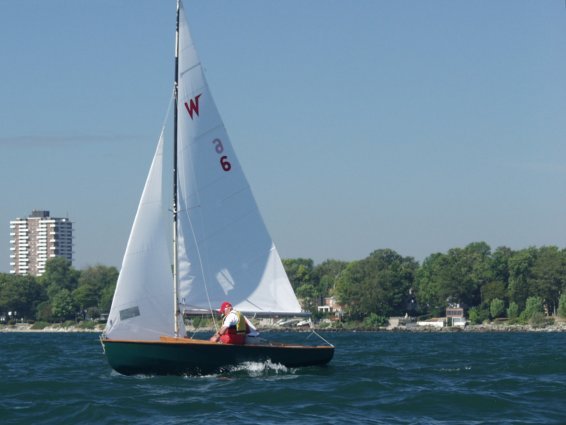 This photo shows the length of our bridle quite nicely. We're just getting up to speed ...
..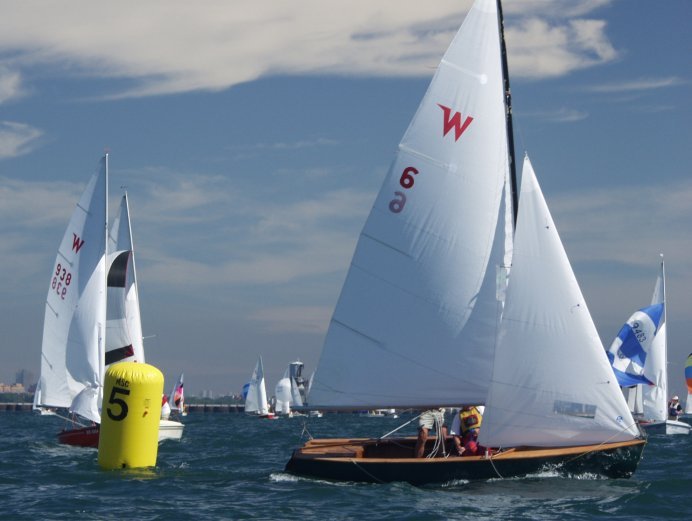 ... after rounding the leeward mark, and so have not yet sheeted block to block as we expect to, once we're up to speed. Note the upper batten leech ticker blowing straight aft as it should while we're getting up to full speed.
..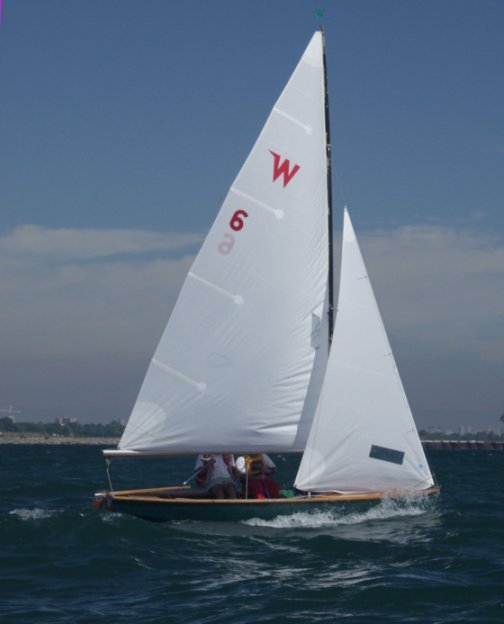 As soon as that is achieved, Al cranks the main block to block since the breeze is now up enough to have both of us on the high side. If we lose speed at any time (wave action, etc.) the main will come off a bit until we're back up to speed.
..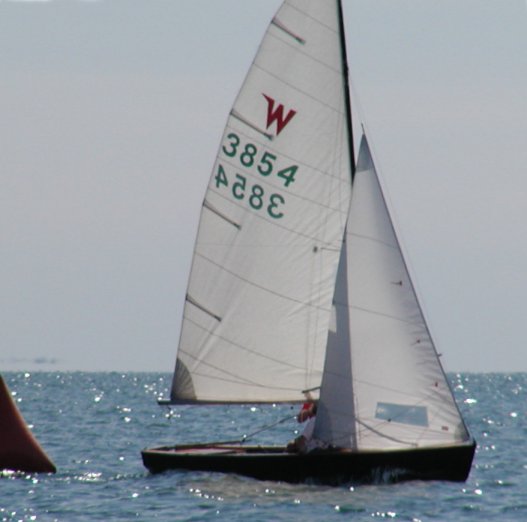 Our main almost block to block at Hawkestone in 2003.
..

Also at Hawkestone. Peter Kozak and his lovely family are using a longer bridle.
The problem with this is that when the wind picks up a bit above a drifter ...
..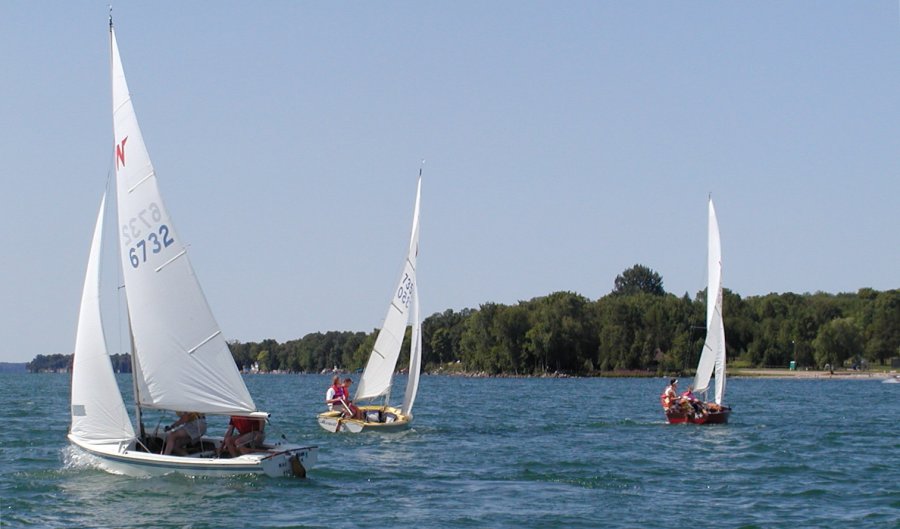 ... the main twists off to much for optimum pointing. Here, Peter (r) needs to put on some vang to reduce the excess twist in his main. Ivan Pedersen (7350) is better set up for pointing and will in fact ...
..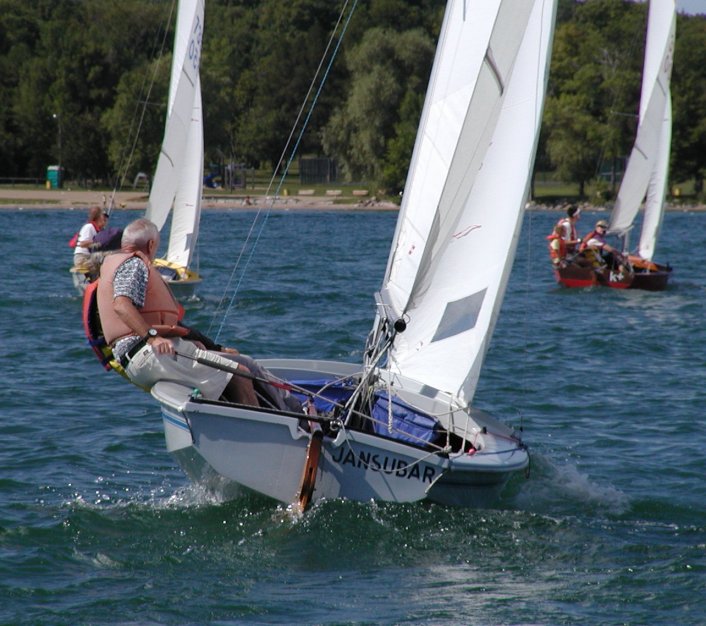 ... point better than Peter.
..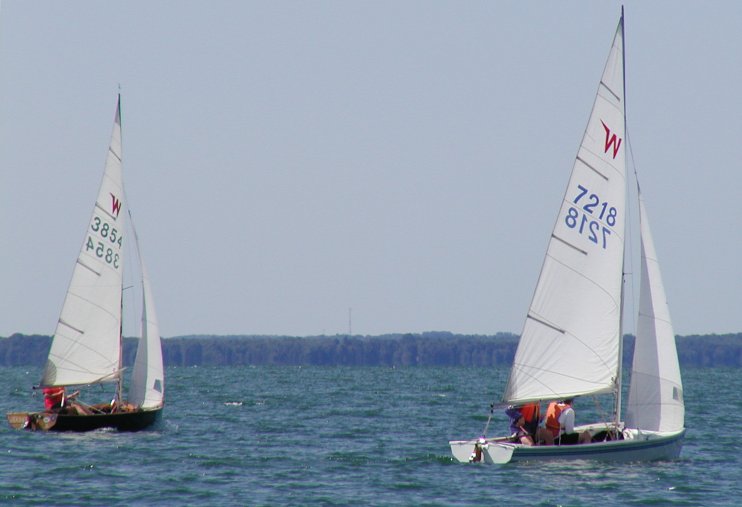 With Uncle Al and Joanne Kumpf both sitting on the high side,
they have gotten up to speed and are now block to block and in pointing mode.