the legendary Frank Dye recalls the unique talents of Don Davis

----- Original Message -----
From: "Frank Dye"
Sent: Wednesday, January 03, 2007 7:43 AM
RECOLLECTIONS OF DON DAVIS
The telephone rang one Spring morning many years ago."Come to Canada for a
holiday for two weeks. Stay with us. We will pay your return air fare and
we'll book your ticket tomorrow," said a Canadian drawl.
It was my introduction to Don Davis.
I should have been suspicious, as one of Don's favourite quotes was 'There's
no such thing as a free lunch'. I discovered, once I had accepted, that the
invitation included 5 talks in Canada and two in Michigan. The financial
arrangements were 'dodgy', too, but I didn't dicover this until halfway
through our 'holiday'. The airfare, which in those days was very expensive,
was being financed by an innocent member of Don's Sailing Club who had
boasted to Don that he owned one of the new Credit Cards with a one-month
pay-back period. Don immediately realised that this was like hire purchase -
have it now and pay later. "We can buy the tickets on this fellow's monthly
credit card, charge enough to cover expenses, and pay him off in time for
him to settle at the end of his months credit," reasoned Don. I was told
that the chap sweated on the top line for the whole month.
Don introduced us to so many of the Canadian Wayfarers, and many friendships
continued over the years.
On the last day, he was showing us round his S C when Margaret mentioned, "It
was a lovely day and wouldn't it be wonderful to have a a sail?" But Don
explained the difficulties - the ice had only left the harbour 2 days
previously, air temperature was 5 below, and the boats were still frozen
in, and we had inspected several Wayfarers turned over, covered by tarpaulins,
and still under ice and snow. But two hours later a wooden Wayfarer arrived
by trailer (was it George Blanchard's, collected from his garage, or Don's
Cara Mia

?). It was soon rigged on the slipway. It was bitterly cold,
water temp was only 2 degrees above freezing, and there was a short chop
running. "We're going to get wet," I suggested cautiously to Don and George
and Margaret as we launched, but the torn oilskins that Don had discovered in
the changing rooms didn't leak long as the fresh water spray sealed them as
soon as it froze on our backs.
Don was always a great enthusiast, and an organiser with the happy knack of
'getting things right', and he organised many successful adventurous
Wayfarer cruises in Georgian Bay and even Lake Superior.
He invited Margaret on a Canadian Rally when she was English Cruising
Secretary and developing UK Wayfarer Rallies - to the benefit of both.
Only those in the Wayfarer Association who knew him well, realised how hard Don
worked to ensure success: One of
Don's Wayfarer Cruises had gone extremely well and every decision he
made, had come out 'right'.
On the last day of the cruise, a
member, whom Don
didn't like much, as he never helped or cooperated, congratulated him
on the organisation of the Rally, describing it as "reasonably good!" Don
smothered his dislike and asked if he could perhaps organise anything else
for him? He looked at the drink in his hand, "Some ice would be acceptable,
Don!". After which, Don walked off into the woods to 'pee' and while thus occupied, there
was a sudden hailstorm . When Don returned, the beach was covered with big
hailstones and the chap greeted him open mouthed, "Jesus! you really can do
anything

, can't you!"
Many years later, I was staying with Don and Trudy while waiting for my
flight home. We were chatting about Canadian Rally organisation, and Don recalled one particular moment of excitement while sailing with Trudy:
"I decided that the weather was too bad to sail and we'd stay ashore, but
the others wanted to get back. It was a narrow channel wind blowing straight
in.

Cara Mia

refused to come about and got 'in irons'. There was a
narrow gap between the rocks, so I jerked her round with the rudder, through
the gap, and ran onto a rock; back across the channel onto another rock but a
wave washed us off. Out clear of the channel at last, I hove to and was
saying how wonderfully the Wayfarer heaves to just lifting easily to the
waves - no fuss or spray! Trudy turned round in tears and said, "Don't you ever pray?!"

Don was silent so I gently repeated Trudy's question, "Do you ever pray,
Don?"
"The last time I prayed was in the port of Augusta in Italy. It was a
German submarine base. The Germans were bombing the hell out of us one
night, shrapnel everywhere from bombs and flak. Chap next to me got a big
bit of shrapnel right through his sleeping bag right alongside him - he was
very quiet for several days! I was sheltering behind a stack of 45 gallon
drums. Next day, come daylight, I discovered the drums were full of
gasoline. Next night the Germans came back and dropped a great flare which lit
up everthing. A Junkers dive bomber came down. I can remember it screaming,
then the bomb whistling. I dived into a concrete trench among some mounds. I
found out later the mounds covered fuel tanks for the submarines!
Yes, I prayed then!"
It was in Italy
where the
whole population were ardent opera fans with enormously high standards even
in wartime with everyone starving,
that Don developed his love for classical Opera.
It and Wayfaring became enthusiasms that
lasted a lifetime.
Even Don's disasters were memorable.
He was an accompished speaker. I listened to his talk to a packed audience
at the Guelph Working Men's Club and discovered that he was an excellent
raconteur. He told of his wartime experiences in Europe with the Canadian
Army - many sad and poignant that remain vivid memories to this day - and
with humorous and very risqué recollections of young men relaxing 'out of
the fighting line'. It was one of the best talks I had been to for a long
time but he sailed 'very close to the wind' occasionally.
He told me that he gave another lecture to the Church Women's Guild two
weeks later and was boo'ed by the audience. Suddenly the penny dropped and I
asked suspiciously,
"Don, you didn't give them the same talk as I heard at the Working Men's
Club?"
"Yes," said Don, "that was a good talk, so I thought I'd do it again."
"Not all the stories, too?" I asked in disbelief.
"Yes - and they boo'ed me!"
Don, we shall all miss you greatly!
Frank Dye W48 'Wanderer'
----- Original Message -----
Sent: Wednesday, January 03, 2007 1:24 PM
Subject: Re: Don Davis
Hi again, Frank:
Here is the stuff I scanned from the Yearbook - I had to switch to "Rich Text" under "Format" above to get the images to go in. Hope you're set up for this? Failing that, I also expect to post your story and these images, and I'll let you know when and where. Best regards,
Uncle Al (W3854)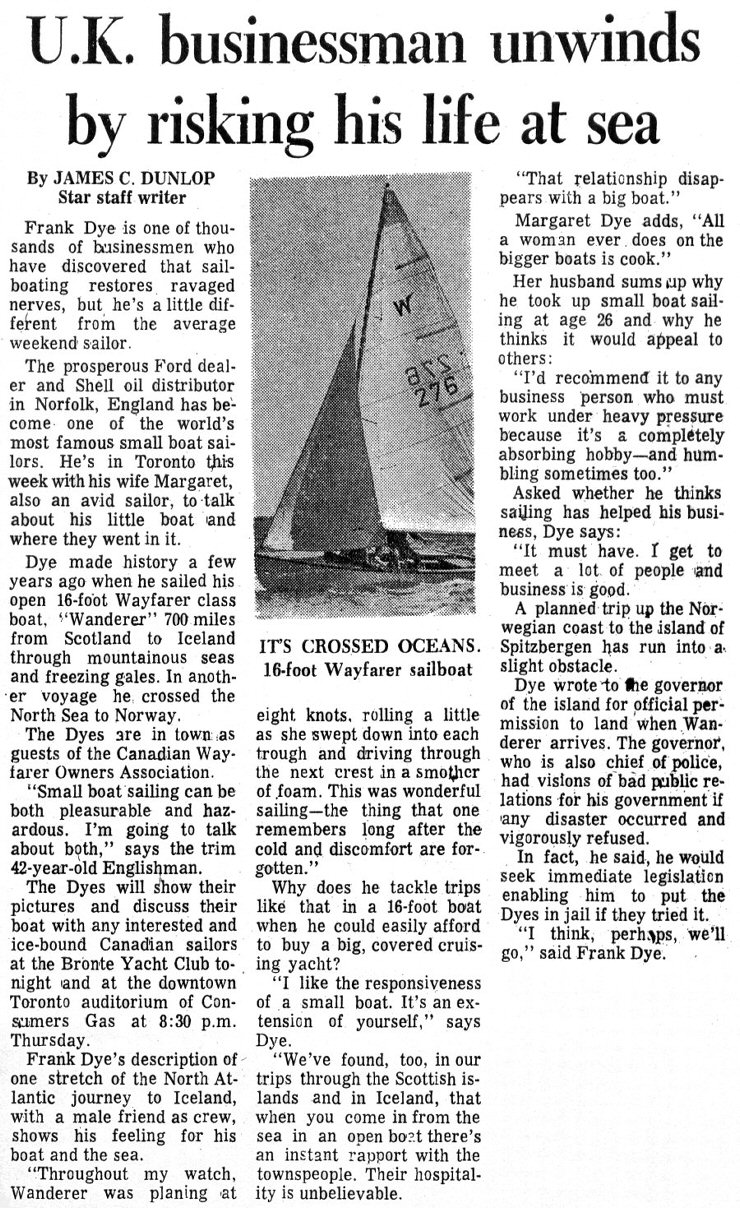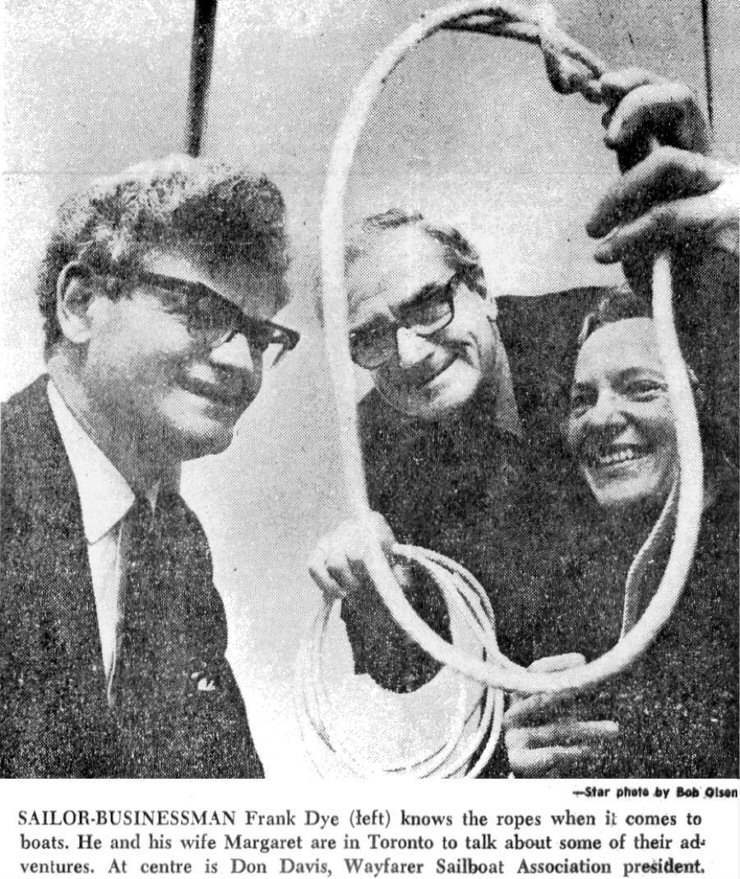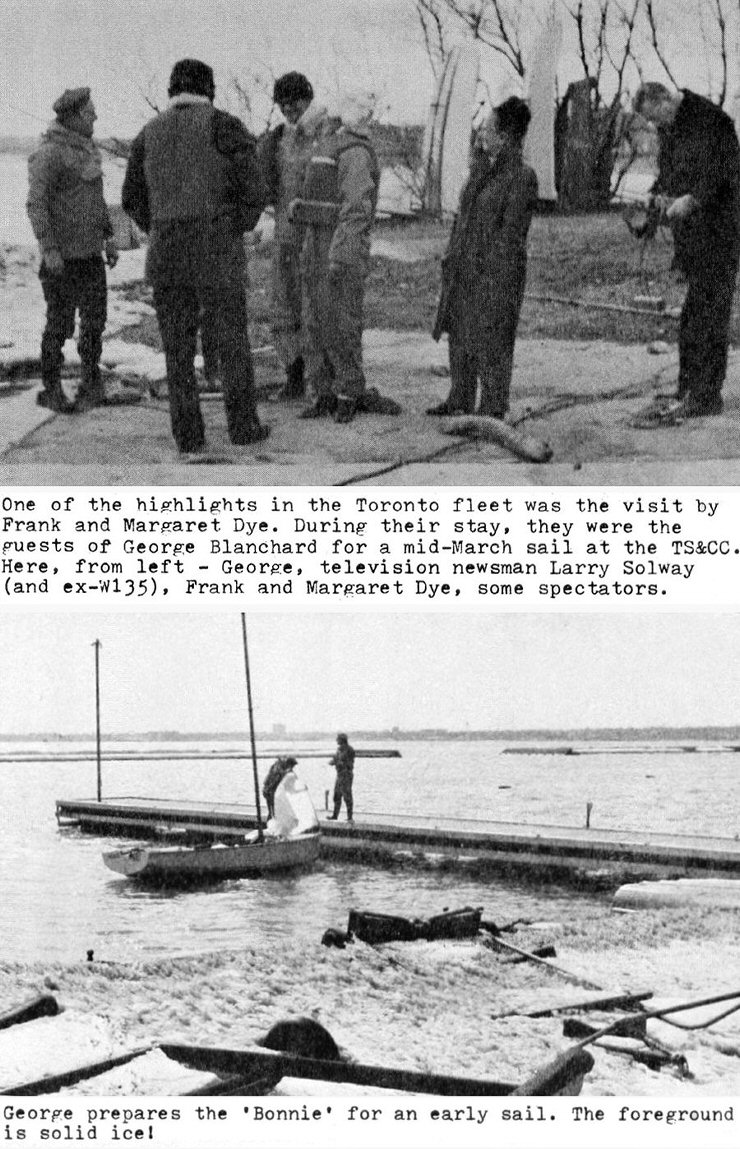 <>