Poul Ammentorp Remembers
Allan Parry W7556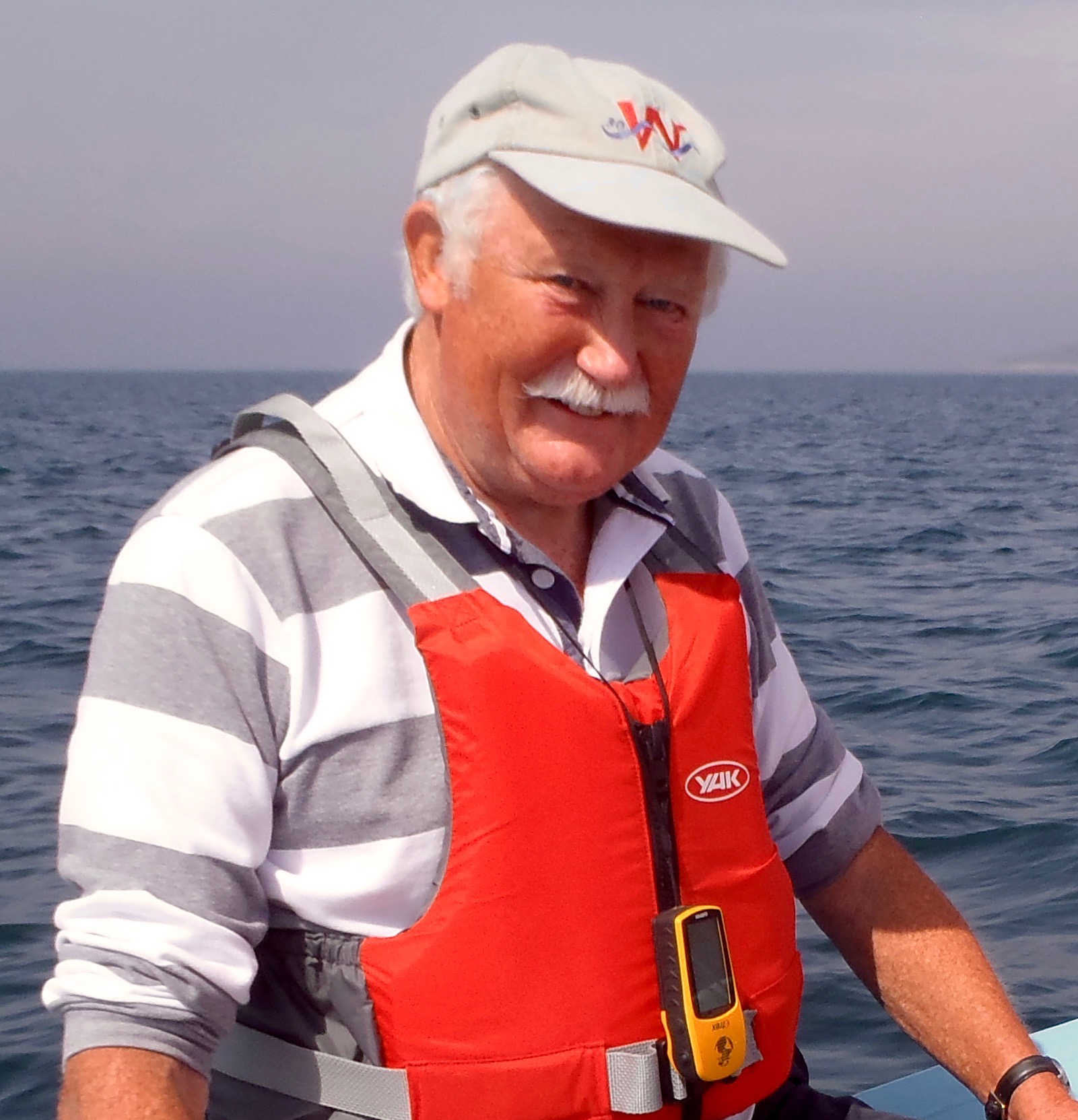 a more complete memorial page from the UKWA News here

(updated14 May 2020) We were saddened on the evening of Saturday, July 7th at Rantzausminde to receive a message from Sue Parry that Allan had set out on his last journey. We first met Allan and Sue at the International Wayfarer Rally held at Lough Derg, Ireland in 1997 where they organized a night of bonfire, music, songs, beer and Allan taught us to drink whiskey in the Irish manner. Since then, many good years of friendship followed, highlighted by several International Wayfarer gatherings, Rantzausminde Rallies and in winter, Wayfarer Skiing in Norway and Sweden. There were individual visits as well. Allan and Sue were great hosts, and many Wayfarer friends from Scandinavia have visited them in Bollington south of Manchester. Allan loved to visit Denmark with the Danish mentality and humour that one finds in the Wayfarer group.

Rantzausminde and the South Funen archipelago stood high on Allan and Sue's list of beautiful places in Denmark, but they have also been excited by a visit with Karen and Elof on Mols, a trip to Samsø where we brought the Wayfarer. And of course, they have sailed with us on our home lake, Furesøen, where a visit with lunch at Jægerhuset at Holte was a prize winner with Allan. We also visited the cliffs of Møns together, as geology was one of Allan's great interests.

Many of you who have attended the Rantzausminde Wayfarer Rally have experienced Allan with his life partner, Sue. Allan and Sue became so excited about the Rantzausminde Rally that they participated year after year for more than 10 years. And they gradually became so experienced in sailing the area south of Funen and that they naturally took their turn conducting the skipper's meeting (in English) at the morning assembly. They performed it with great applause and ended their presentation with the words: "There will be a translation to Danish after the meeting."

We also remember Allan's and Sue's musical touches on festive occasions with singing in the party tent, where appropriate gestures needed to be added to The Sloop John B or A Pizza Hut as well as assistance in setting up Between Esbjerg and Fanø, something that became a fixture that was always led by Allan at International Wayfarer Rallies. Allan also loved to sit in the background and play his harmonica when we were singing the songs from the Wayfarer Song Book (http://www.wayfarer-international.org/WIC/WayfarerSongs.html).

Allan was looking for a challenge in Wayfarer cruising, and he has written some good log books from Wayfarer cruises with Jim Fraser at Newfoundland and Nova Scotia. He has even won the Frank Dye Viking Ship Trophy for the log (http://www.wayfarer-international.org/WIC/Cruise.Logs/2004JF.AP.Newf/04_Newf_W_Cruise.html) of his and Jim's Newfoundland cruise.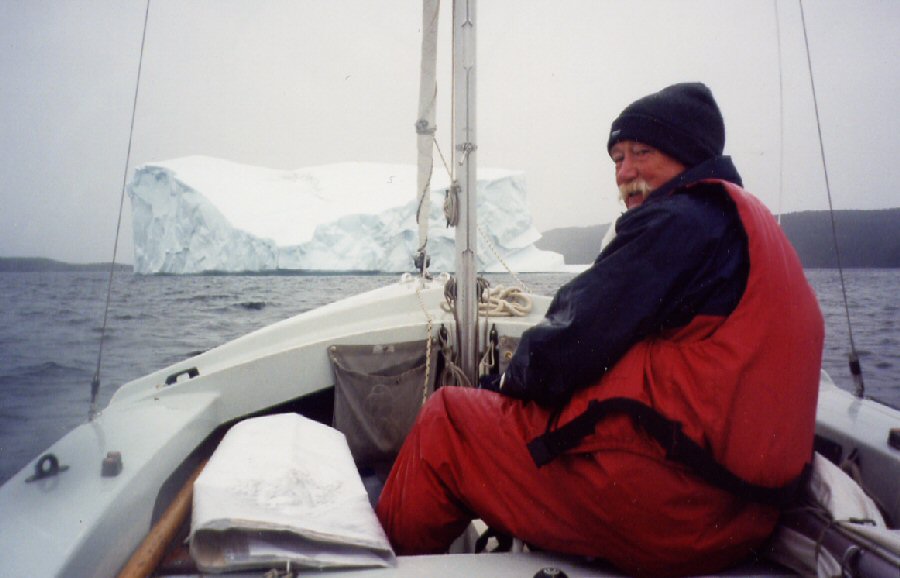 Cruising in Newfoundland 2004. Photo Jim Fraser
Over the years our friendship became close and warm, and we have mutually been interested in the ups and downs life provides in all the years since 1997. Last year (2017), we were together with Allan and Sue for three weeks in England, of which two were spent on the Scilly Islands, where Allan 5 years previously had bought via e-bay their Wayfarer No. 2. Down by the Bay . It was an experience of a lifetime to sail between the islands in a Wayfarer as well as in excursion boats from the harbor of Hugh Town on St. Mary's.

That Allan was ill and under treatment, we have known for a long time, but that sudden aggressive development, and the fact that Allan has finally lost his fight against cancer is hard to understand and accept. Allan's passing is a big loss for all of us but a huge loss for Sue and his family. Our thoughts now go out to Sue and their two sons and their families.

We will always remember Allan with great joy and with gratitude for all the good times we have been allowed to share. Honored be the memory of Allan.

Irene and Poul Ammentorp W239 Woodie