the 2013 International Rally: Killbear Park
Thurs 1 August pics - 4
2013 Rally pics by Alan Asselstine, Andy Douma, Annelies Groen, Bill Harkins,
Don Longmire, Henry Rose, Jeff Kirk, Stephanie Hirsch, Julia and Al Schonborn
........


751 - click here for larger image
........


752 - click here for larger image
........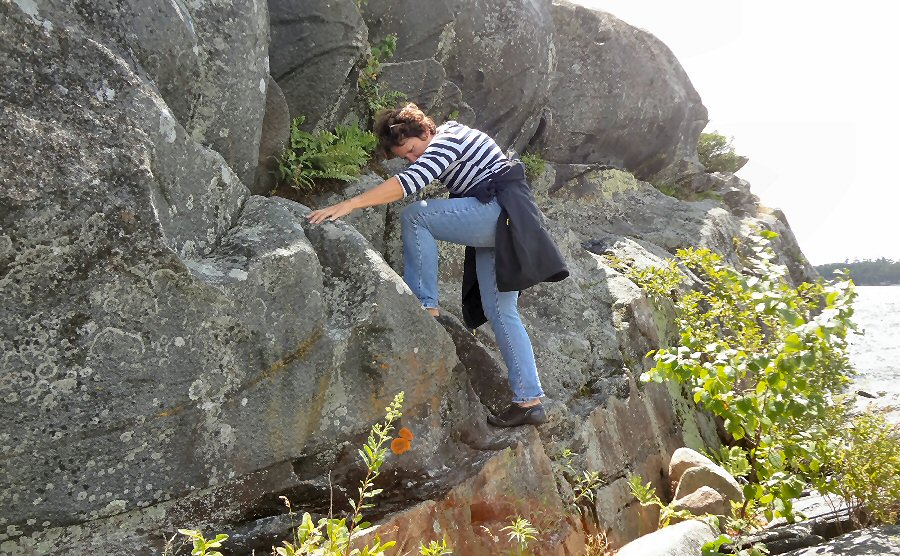 753
........

Capsize Drill!!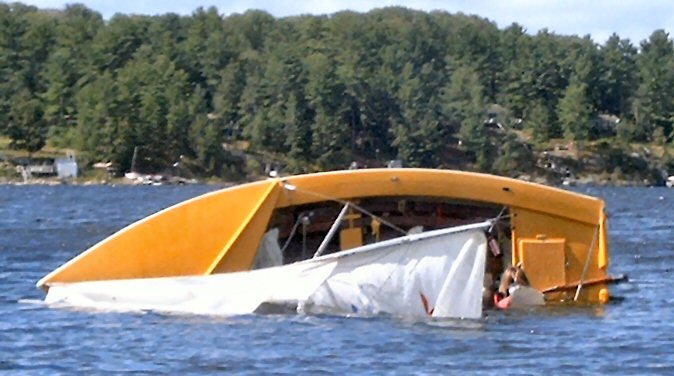 761
........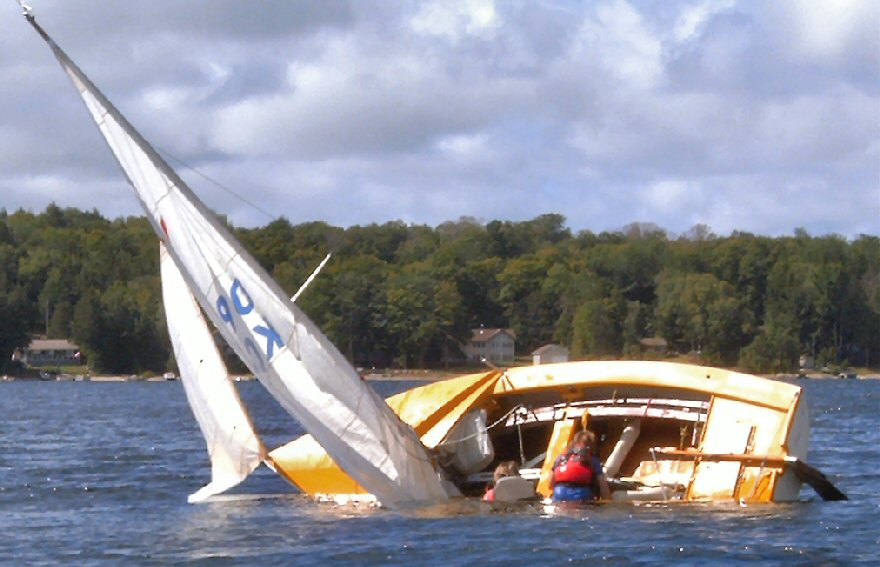 Wow!! A double ...
........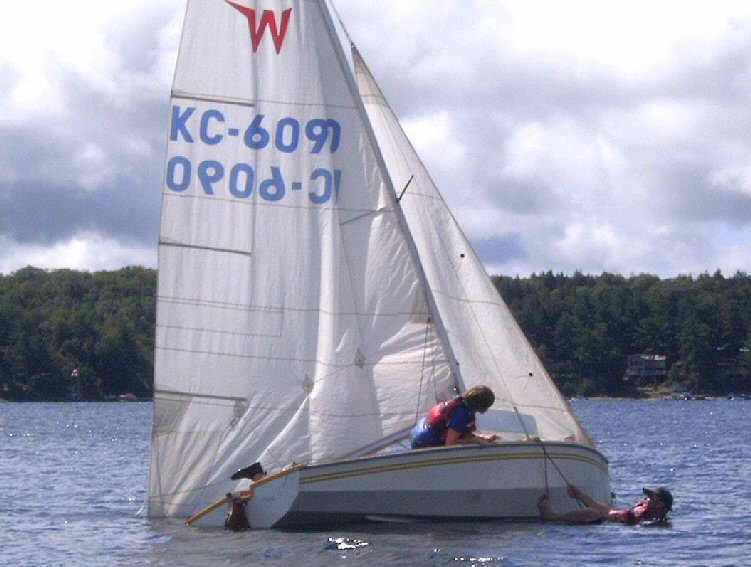 ... scoop!!!!
........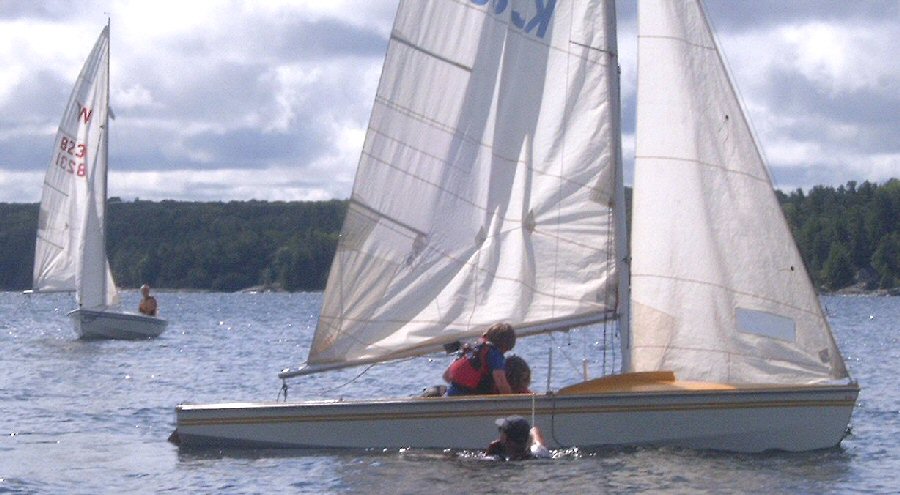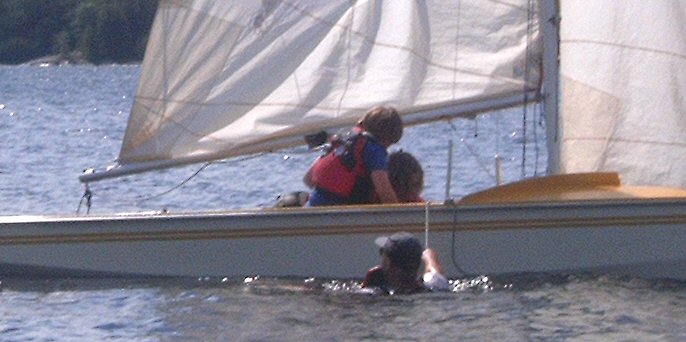 With the sails luffing and the boat dead in the water, the crew can now totally safely heel the boat toward the person in the water by moving to his/her side of the boat - windward or leeward - to the extent that the rubrail is immersed in the water.

This accomplishes two things:
1. makes it far easier for the crew to climb/slide back aboard
2. positions person in boat where (s)he can help get the other person into the boat again

This is also worth doing when rescuing a man overboard:
When I do this, I stop the boat to leeward of the person in the water by luffing up. Then, with board full up and sails luffing, I step to windward to heel the boat towards the swimming sailor and am thus in position to carry out items 1 and/or 2 above.

........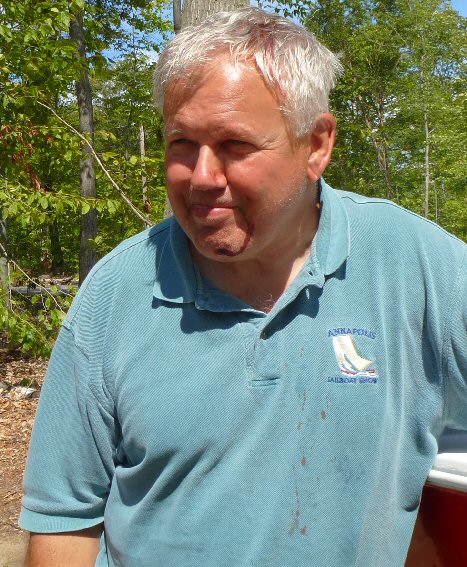 A last beer chez les Hirsch
........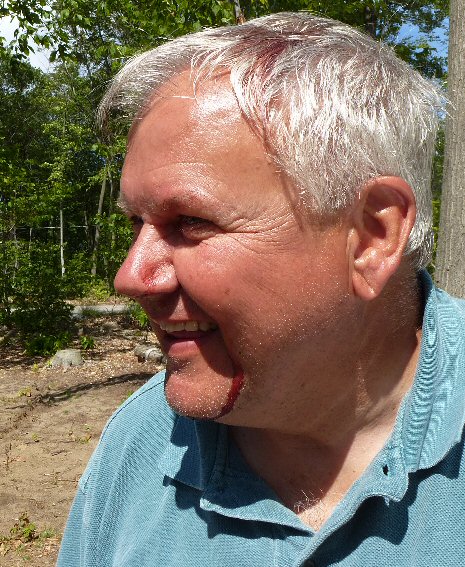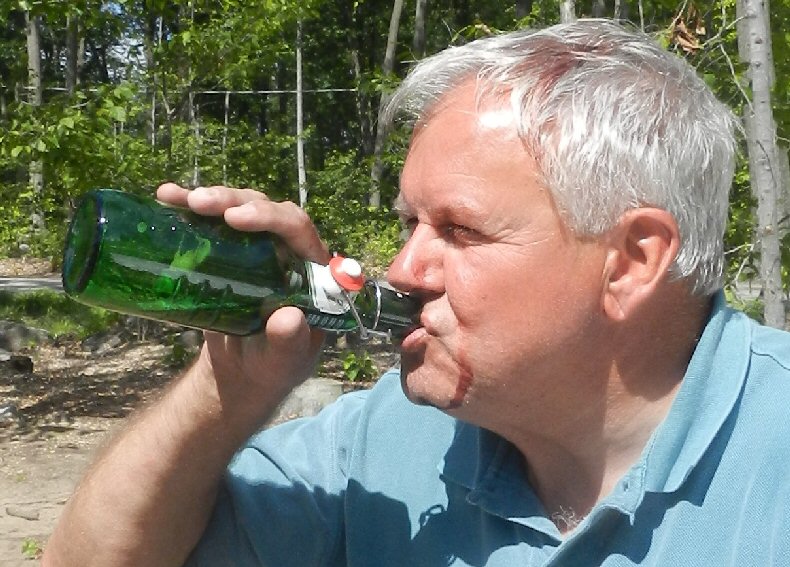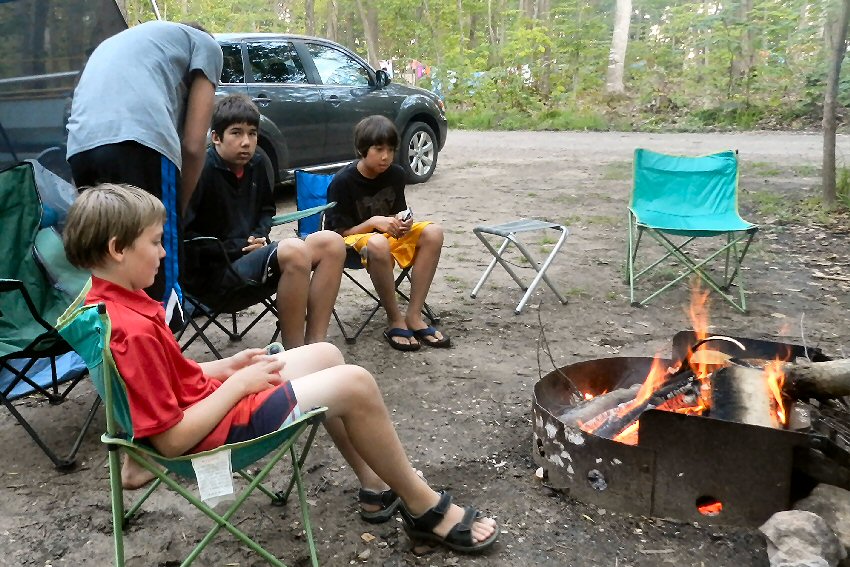 And the lads already have a most respectable fire going!!