the 2008 International Wayfarer Rally *

Hermit Island, Maine
Wednesday 13 August - 9
...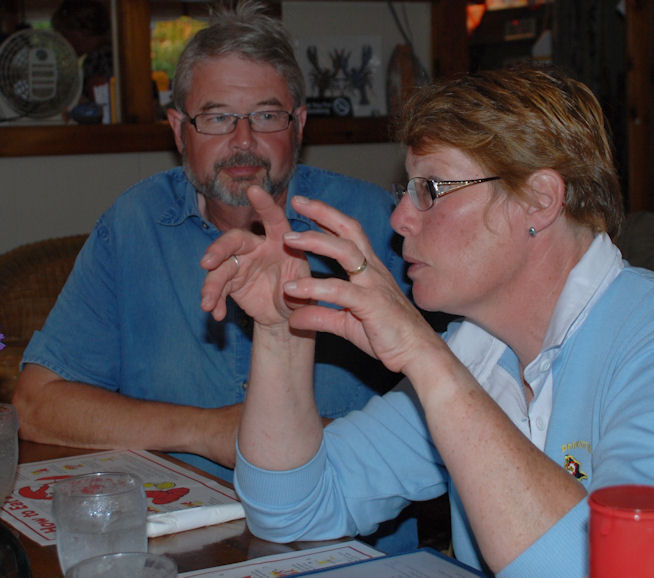 Ray and Jill


...



Uncle Al is caught eating "green stuff"!!!


...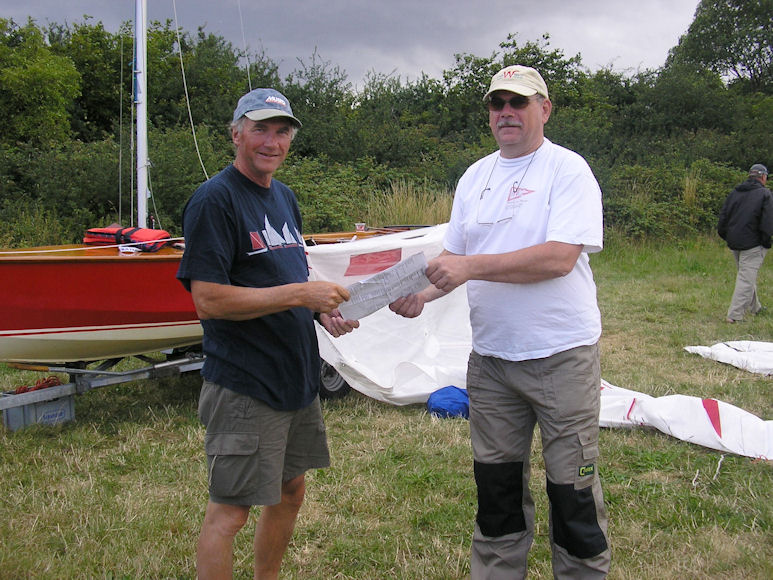 This past July at the annual Danish cruising/camping week at Rantzausminde,
WIC International Secretary, Poul Ammentorp

(l)

gave Ton Jaspers a 50th Anniversary message which ...


...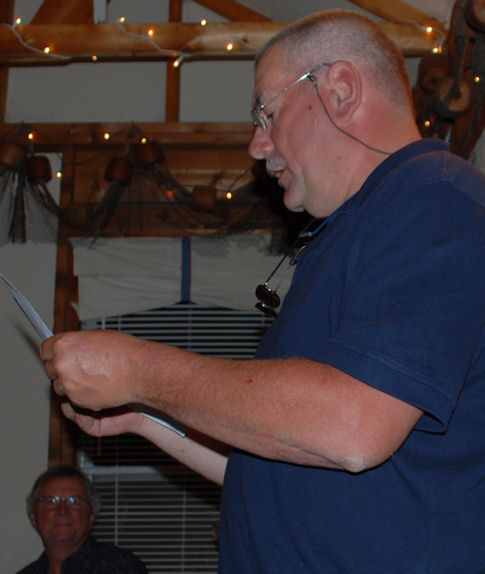 ... Ton duly delivered at the International Rally as requested. To see Poul's message to Wayfarers everywhere ...


...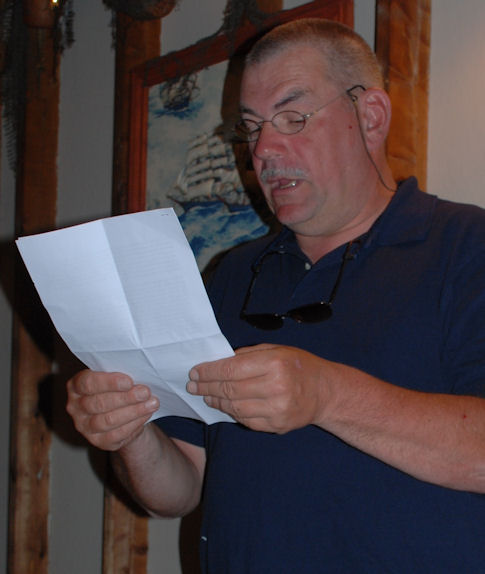 ... click here.


...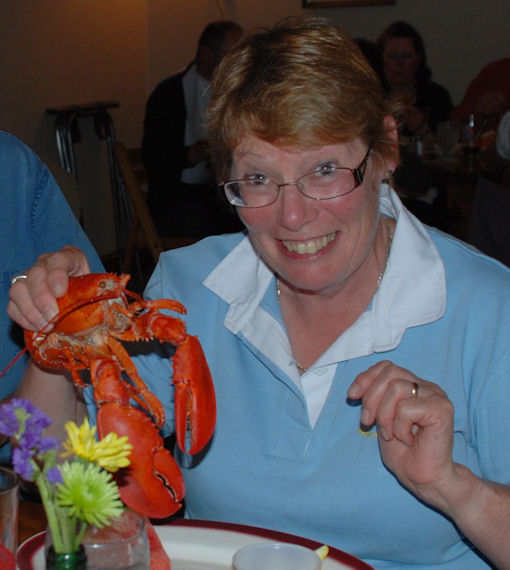 Jill has met the lobster of her dreams.


...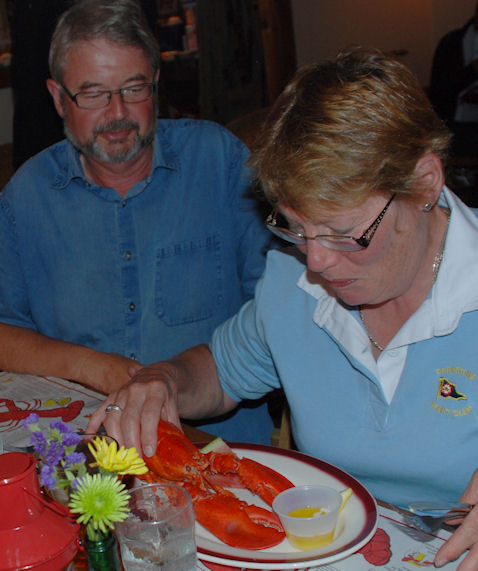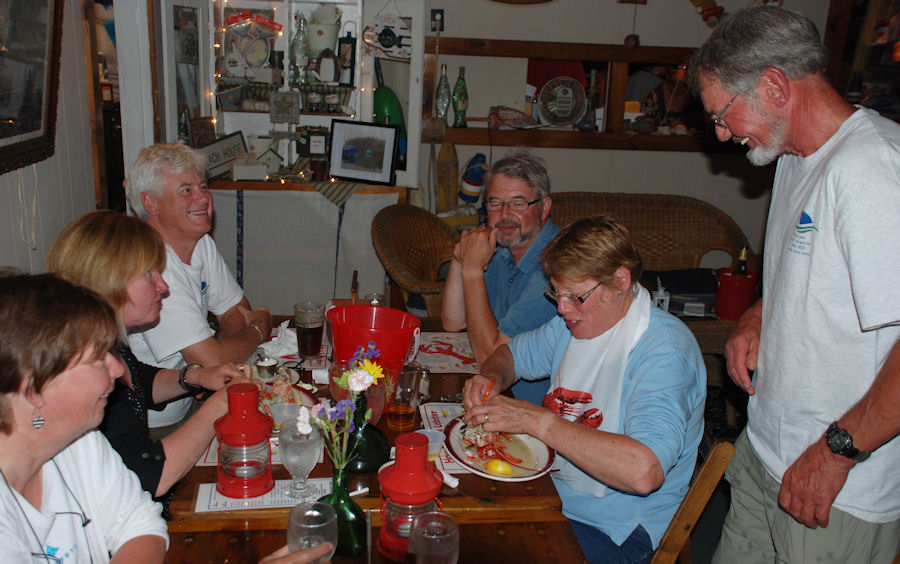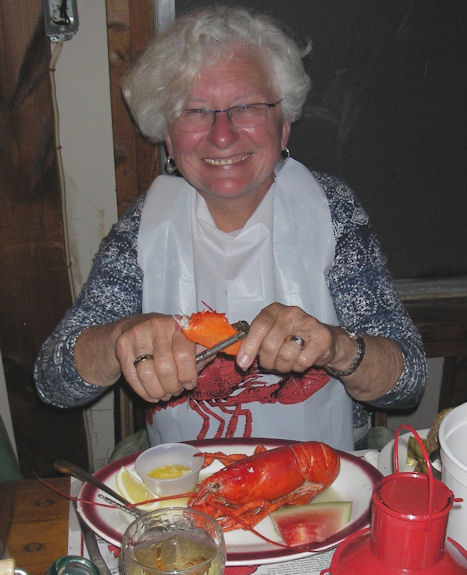 Seasoned lobster pro, Mary Asselstine, has the entire process down pat.


...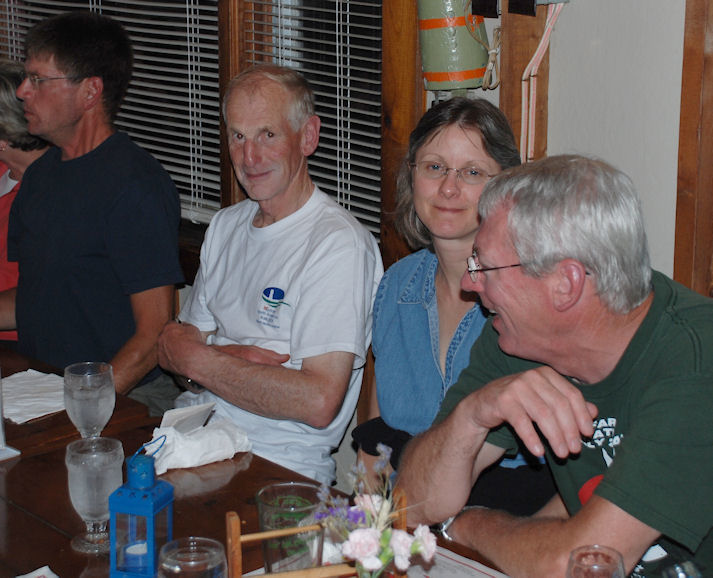 (l to r)

Tom Erickson, Ralph, Mary Abel, Tony


...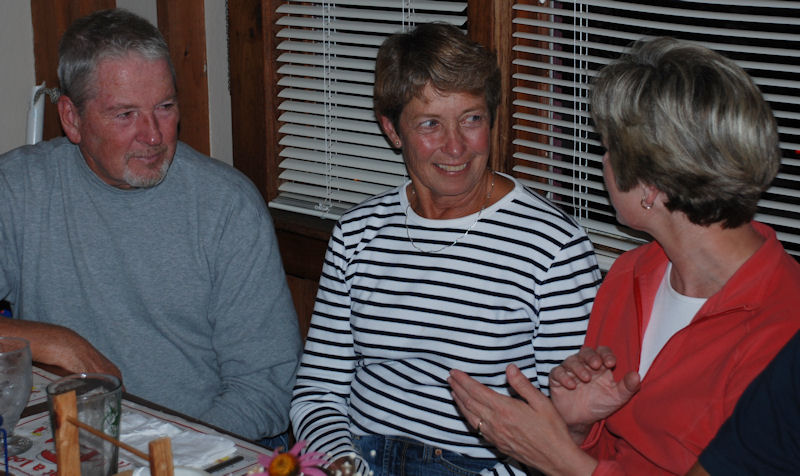 (l to r)

Jim and Linda Heffernan, Diane Erickson


...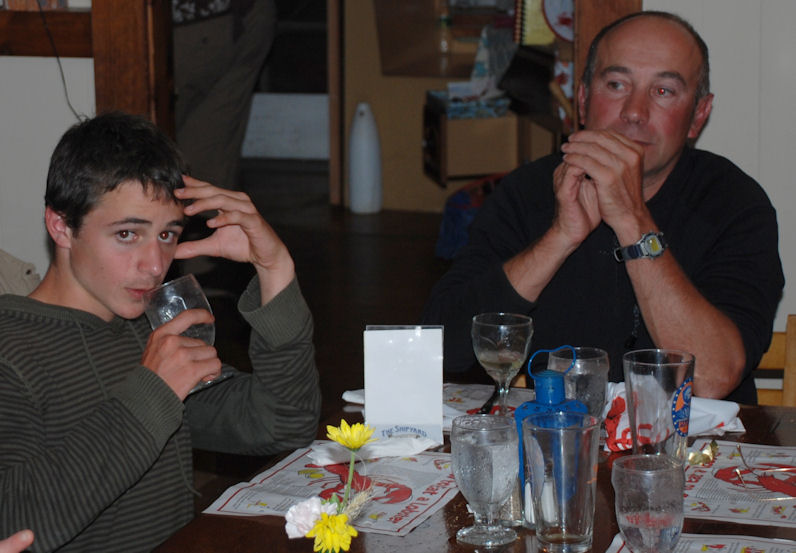 William et son père, Gilles


...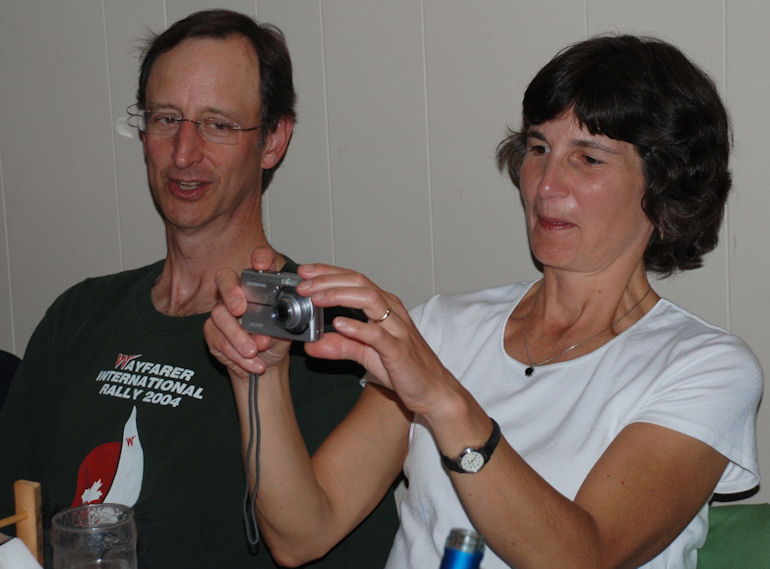 Tom and Nel Graefe


...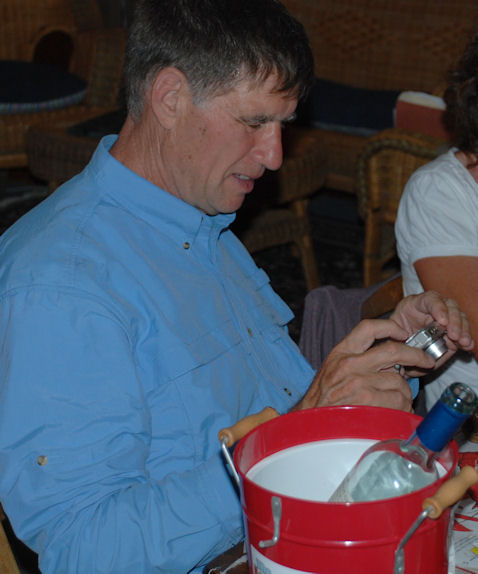 Alan Asselstine


...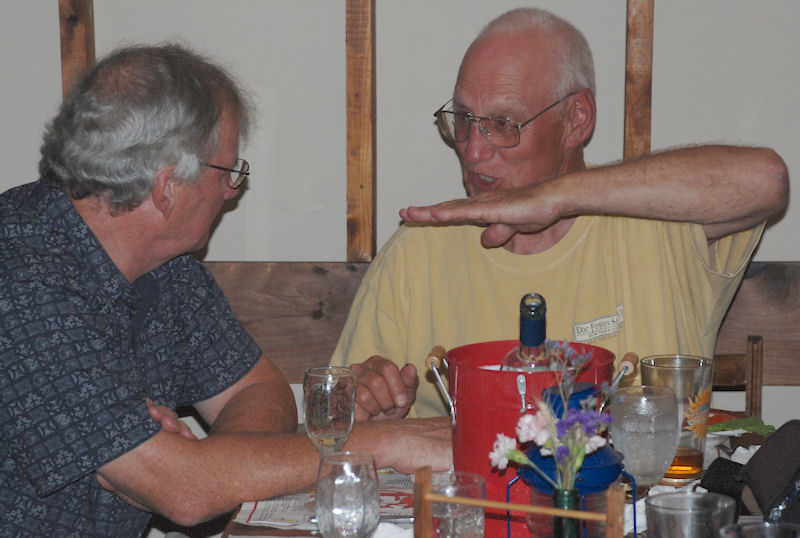 Ever the Coach, Uncle Al holds forth on something to André.


...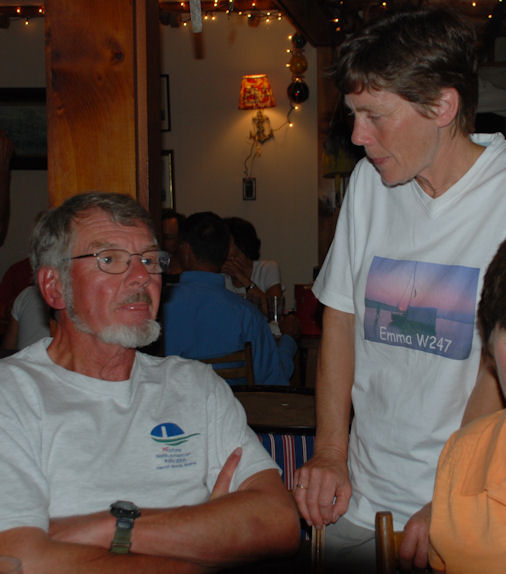 Dick and Anne


...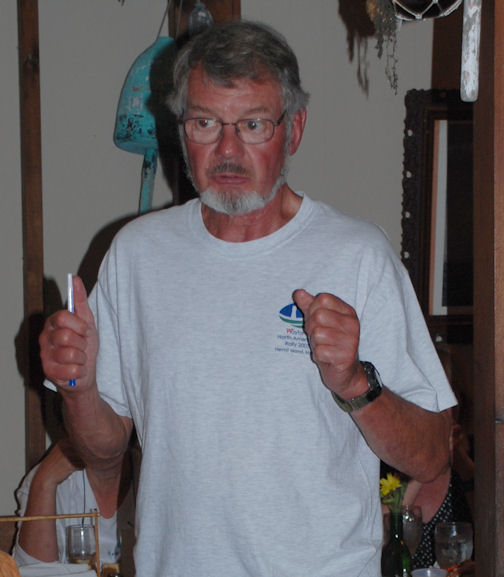 A few words from our "Commodore"


...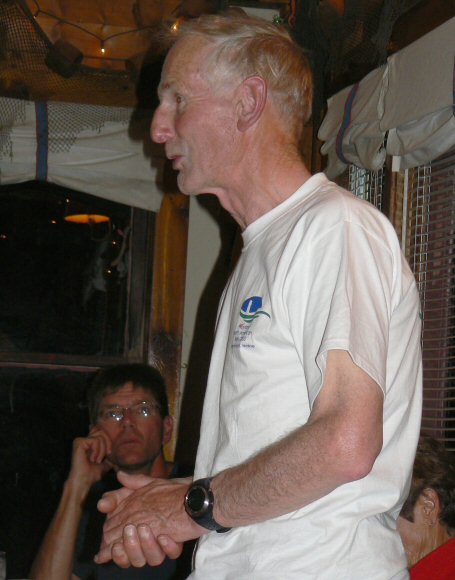 The new UKWA Commodore, Ralph Roberts, brings greetings on behalf of the UKWA.


...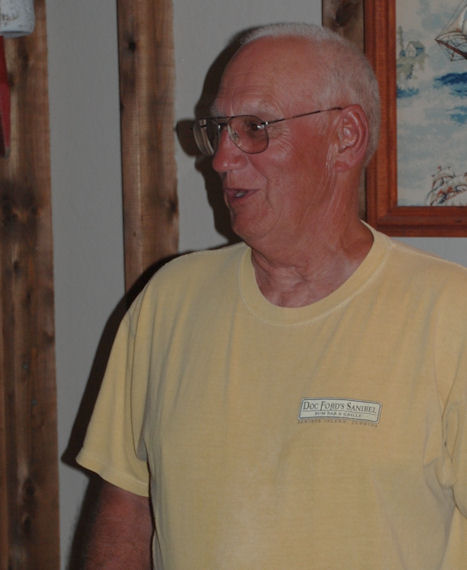 Al thanks our hard-working and capable organizers, Dick Harrington and Tom Graefe, for whom ...


...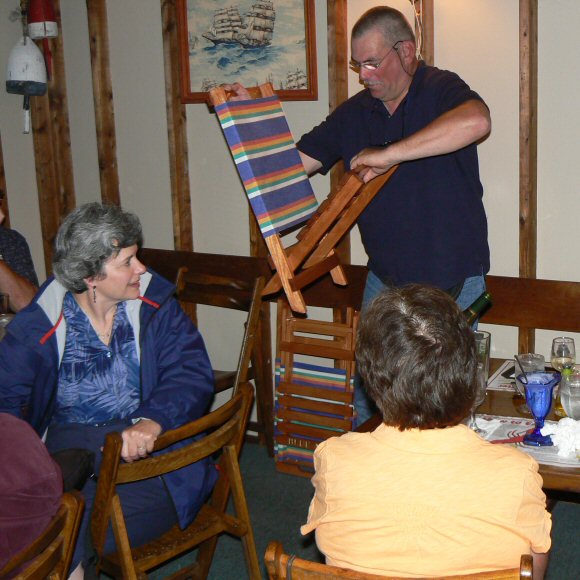 ... Ton has made and brought these beautiful beach chairs.


...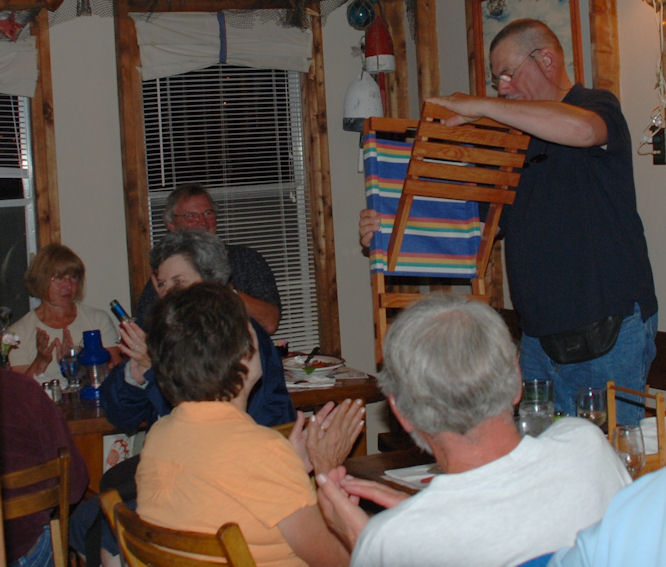 Made to a design that Ton picked up from the Danes, these chairs stow nicely in a Wayfarer.


...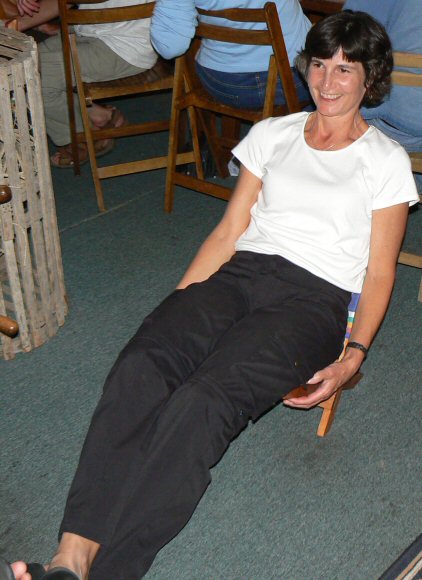 Nel Graefe tries out their chair.


...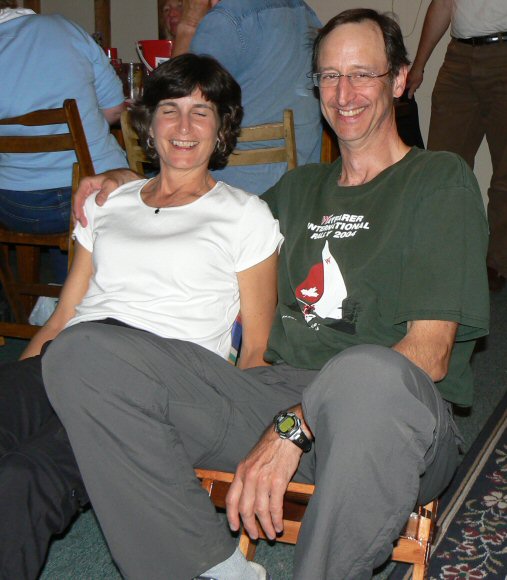 And the size seems to be fine for Tom as well.