the 2008 International Wayfarer Rally *

Hermit Island, Maine
Wednesday 13 August - 7
...

Ellingwood Rock, north of Seguin Island


...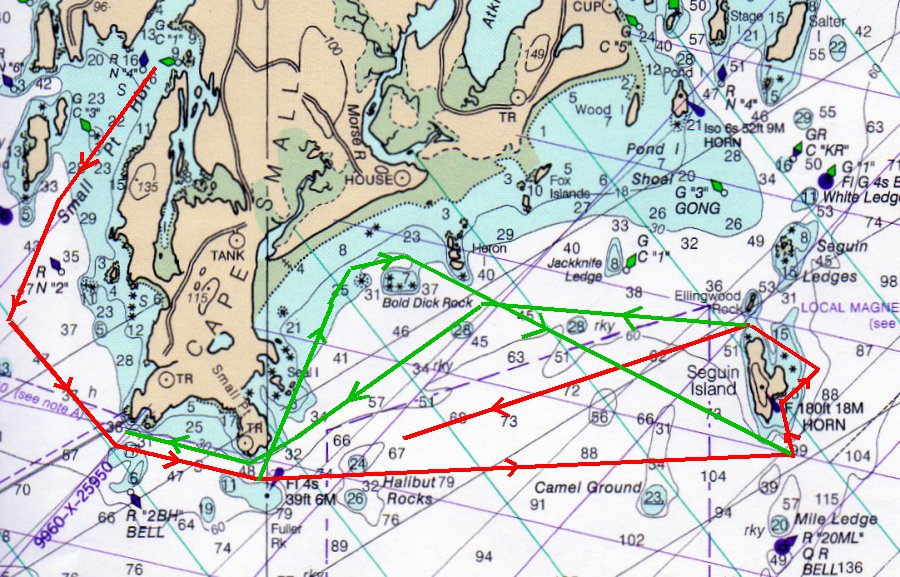 The fleet leaves Seguin Island and heads back to Hermit.


...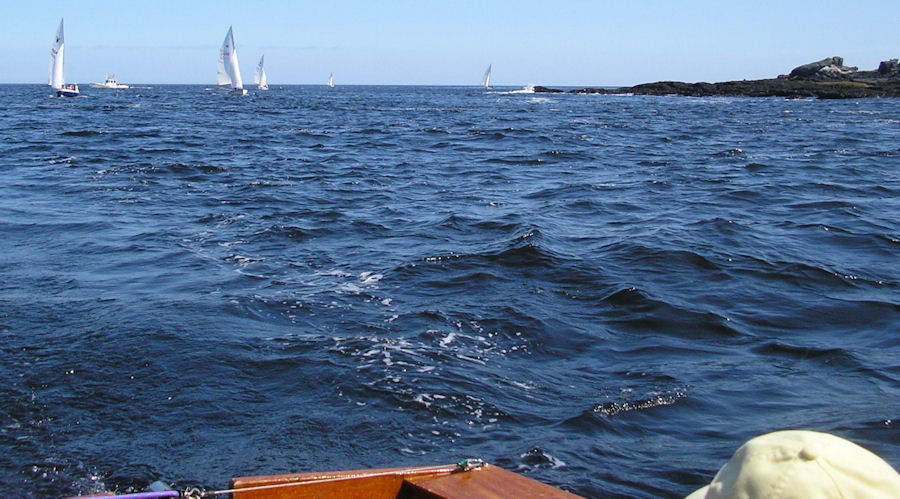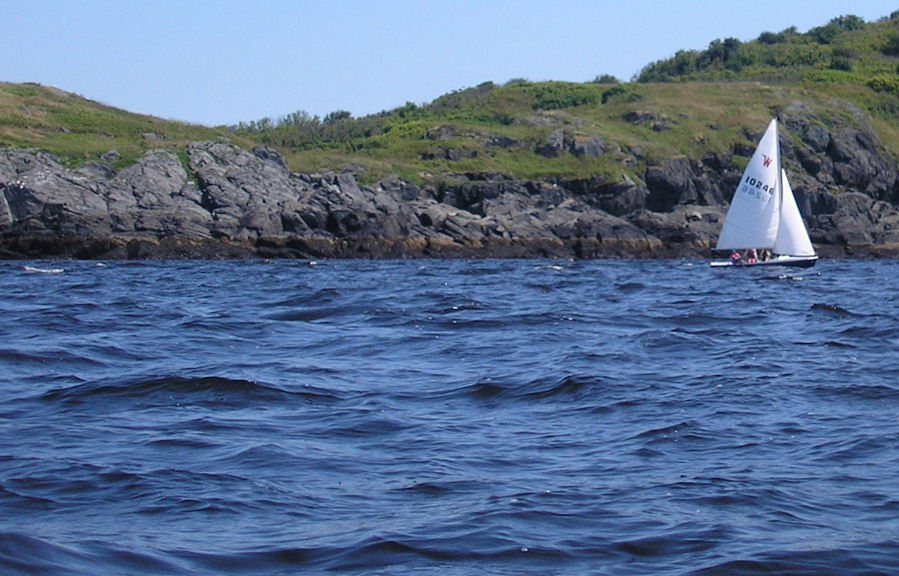 Nelsons with Rocks
...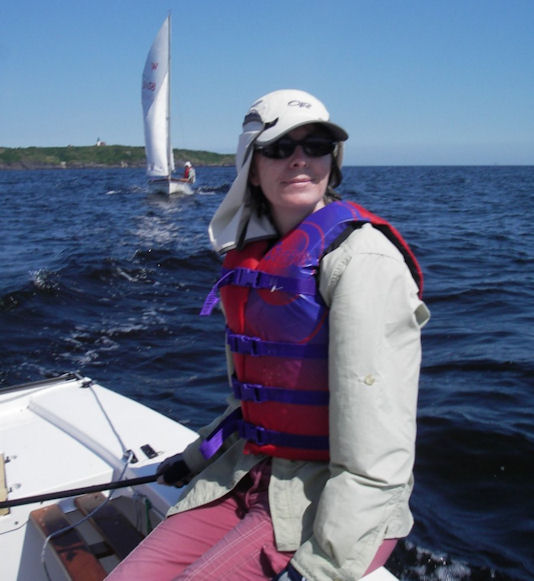 Admiral Nelson?


..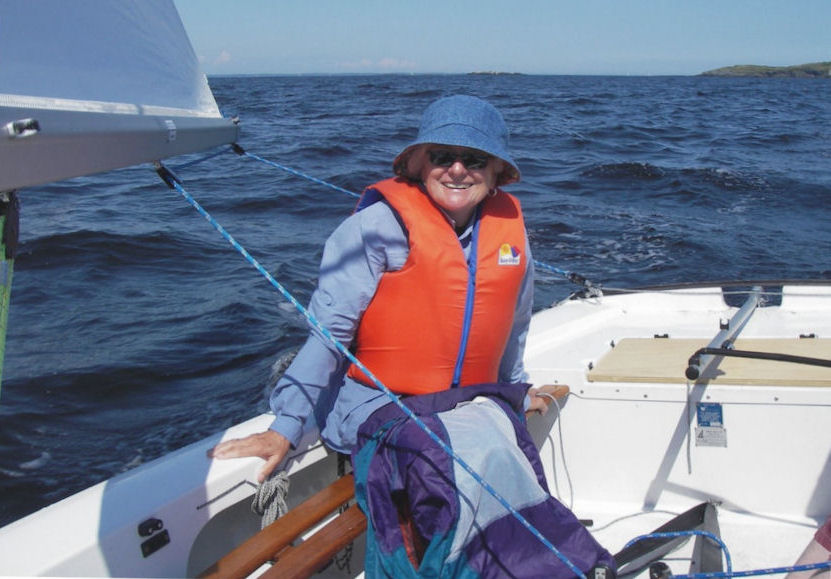 Mary Asselstine


...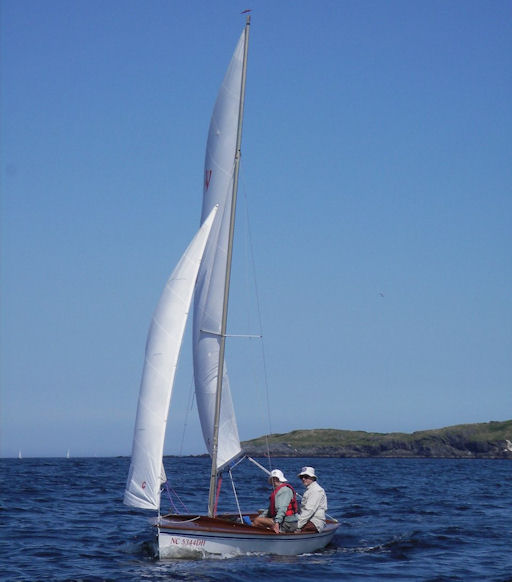 Jim and Linda


...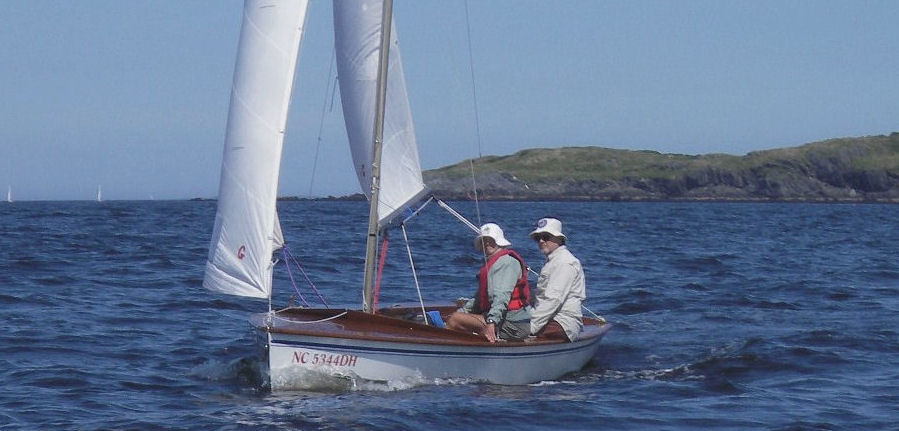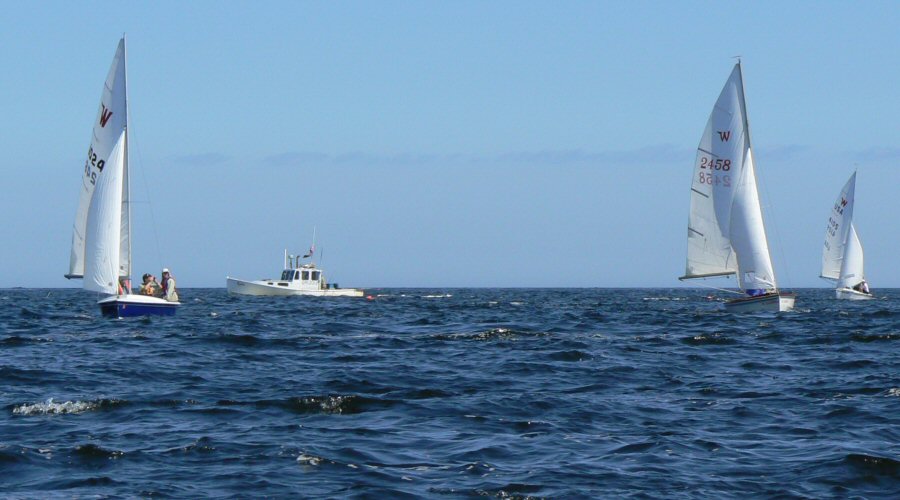 (l to r)

Lisa, Jim, Tony


...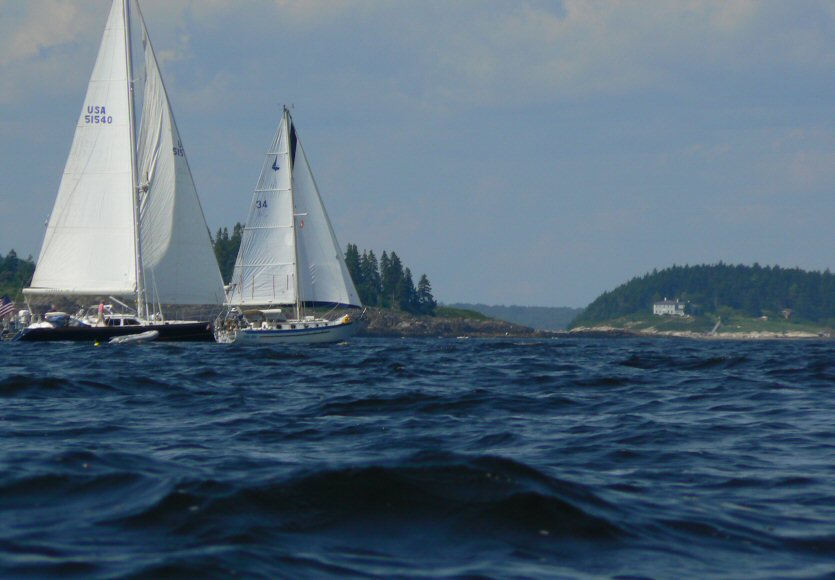 Heading for the Kennebec River


...




Our fleet runs back into Small Point Harbor, well ahead of ...


...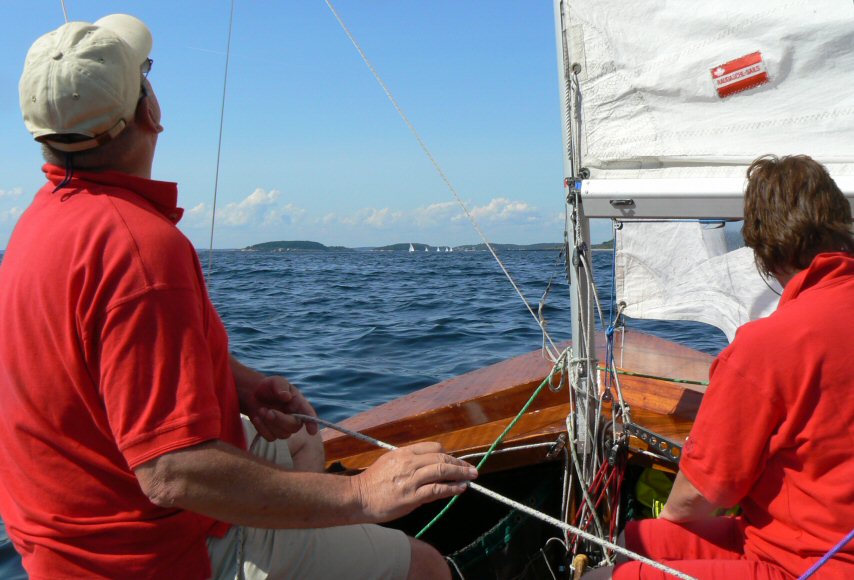 ...

SHADES

who has once again made the detour past Bold Dick.
- for full-size pic, click here


...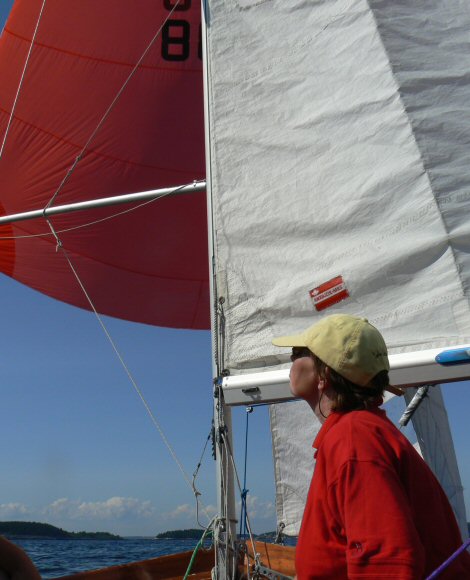 Conny's first time flying the spinnaker went very well! A natural!!!


...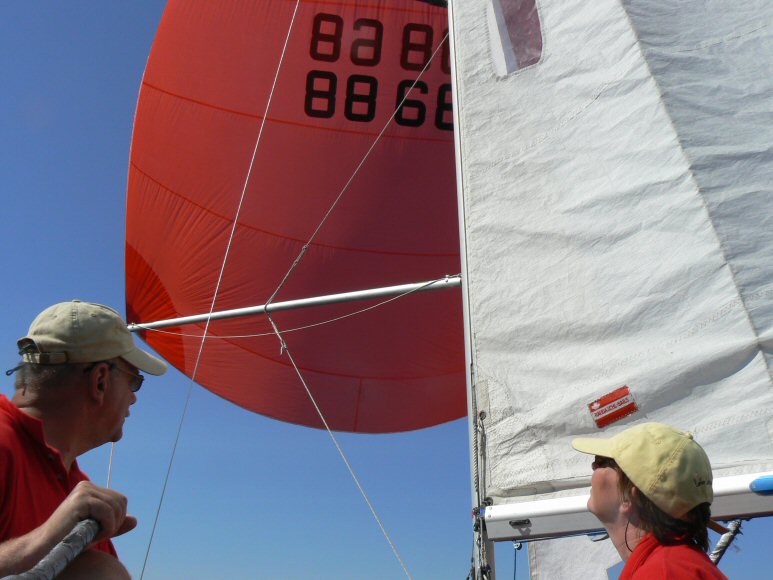 It was somewhere around here that we got a distress yell from a couple of ladies who had run their 30-foot catamaran aground on the rocks off Bald Head. We offered to radio in for help, but they declined. Could we not tow them off? A touching faith in the Wayfarer, but alas, overly optimistic in this case. Word is that a guy in a large motor cruiser finally pulled them off.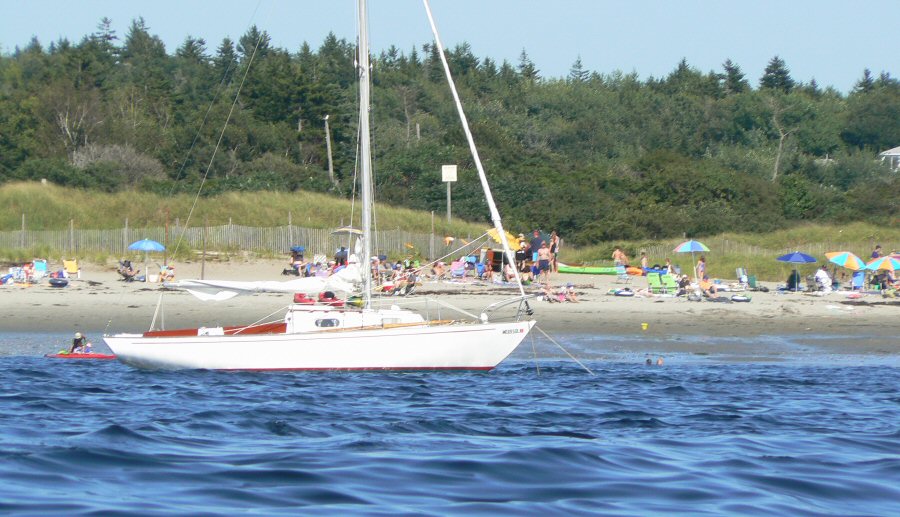 Beach on Hermit Island


...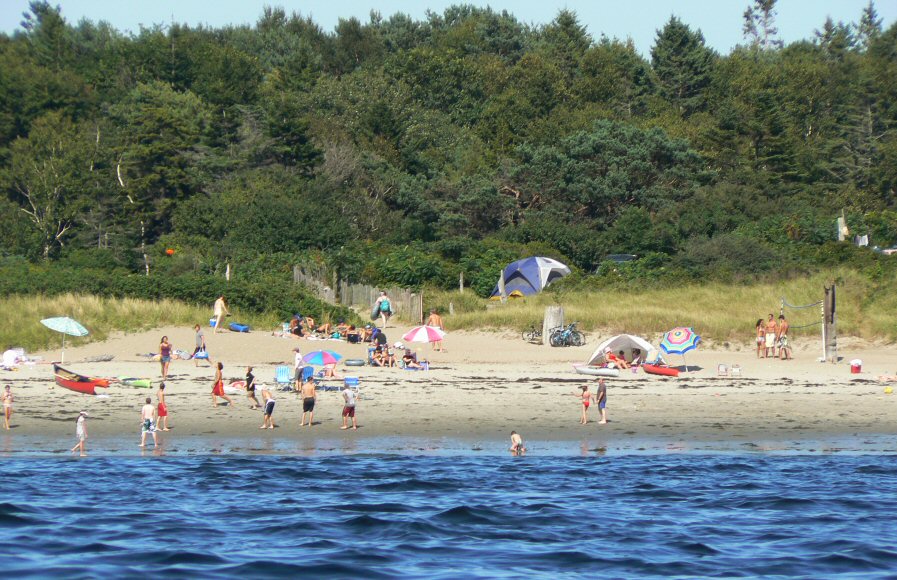 for full-size pic, click here


...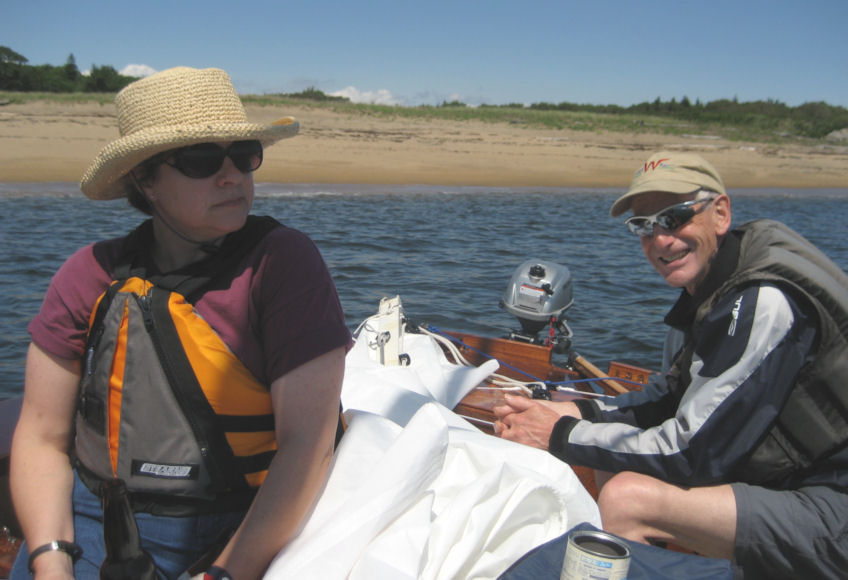 Stephanie and Ralph aboard

Solje




...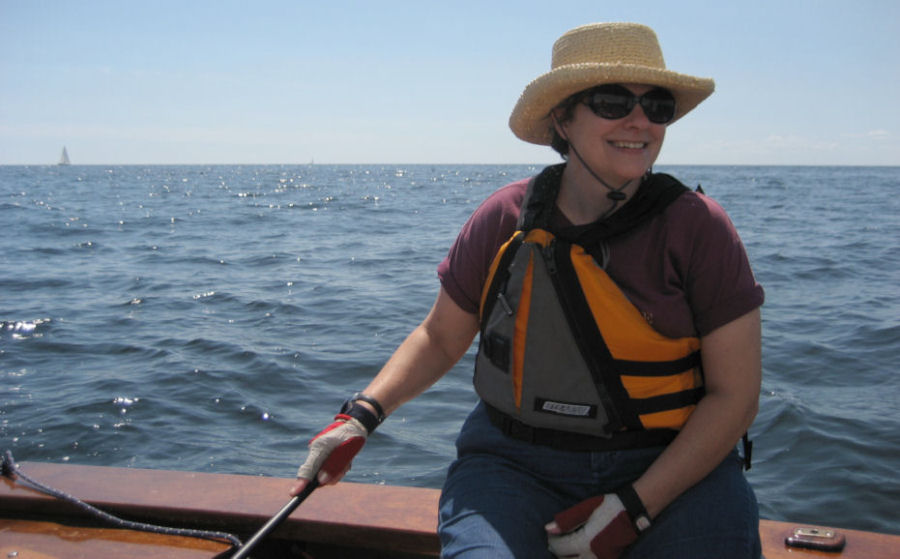 Captain Stephanie


...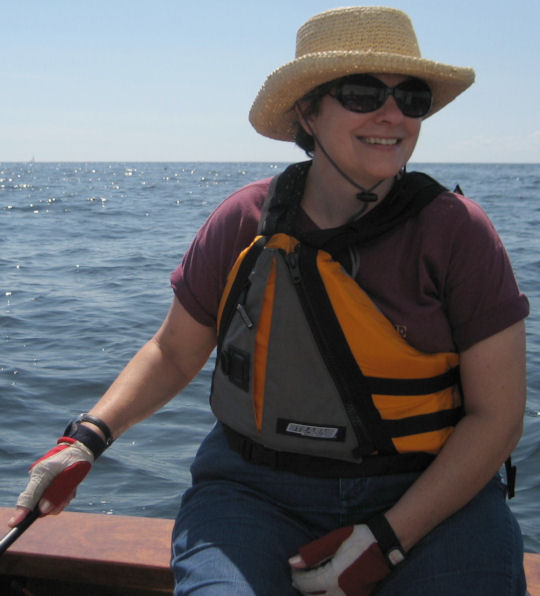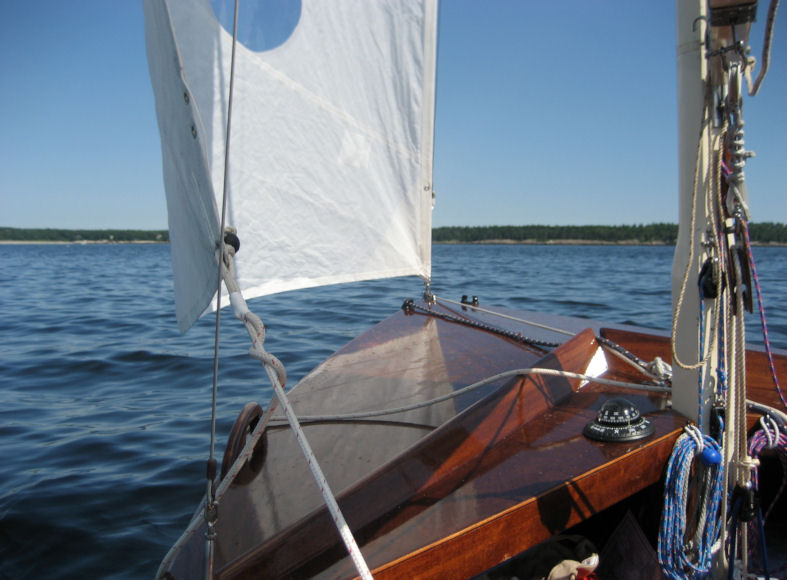 Solje

heads towards the harbour entrance.


...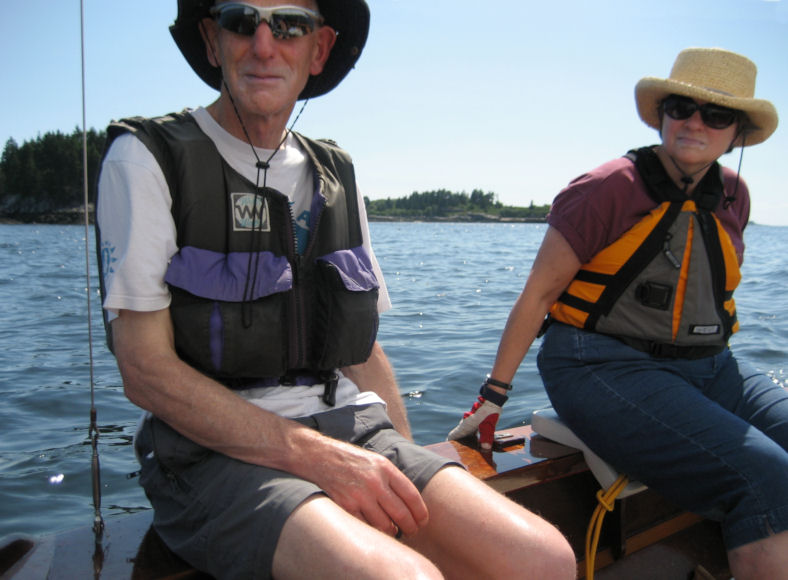 Ralph and Stephanie one more time


...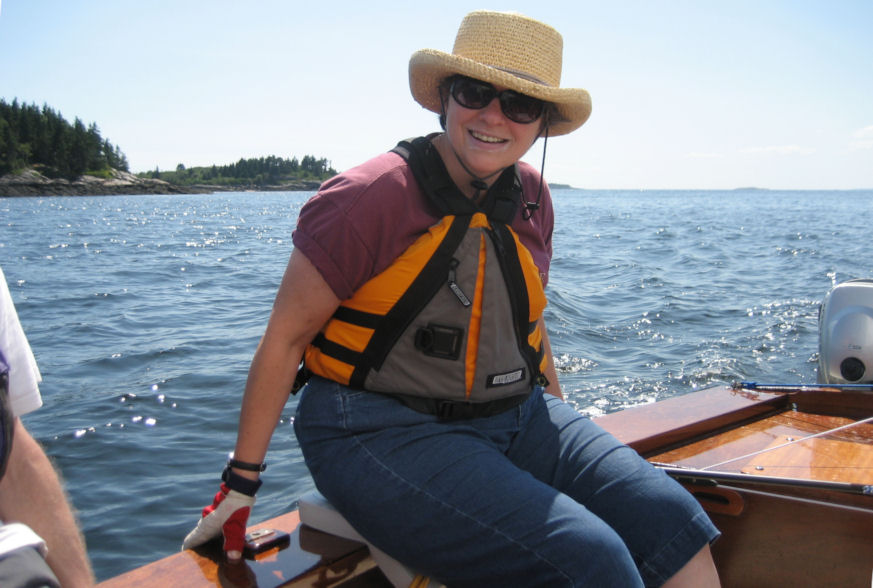 Wow! A cushion!!


...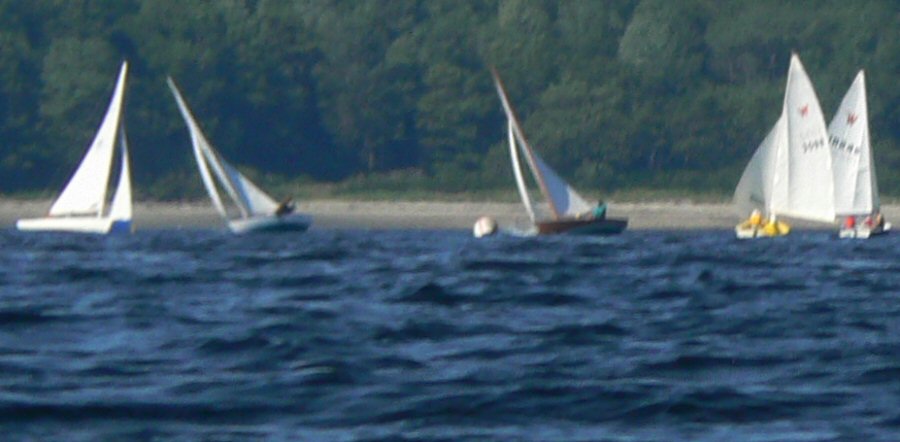 Wednesday races for the

Small Point One-Designs




...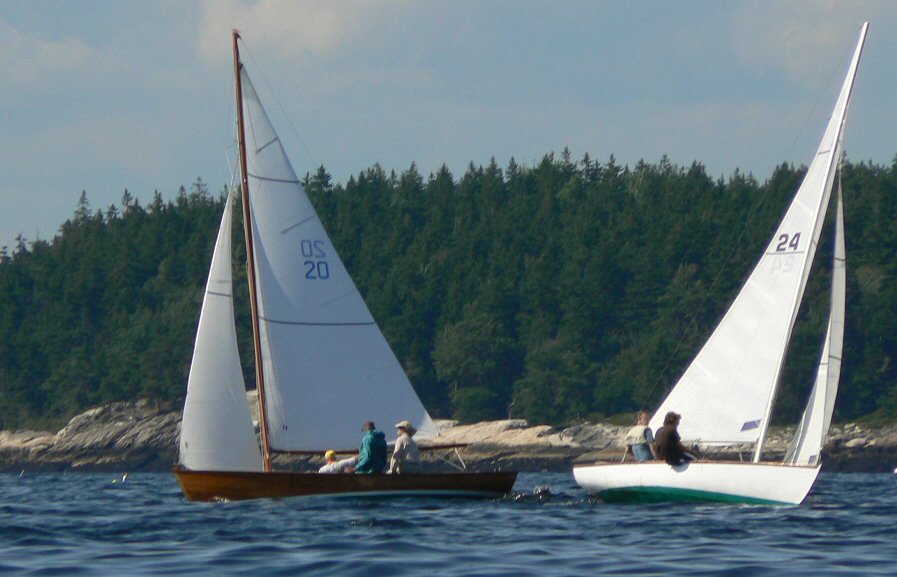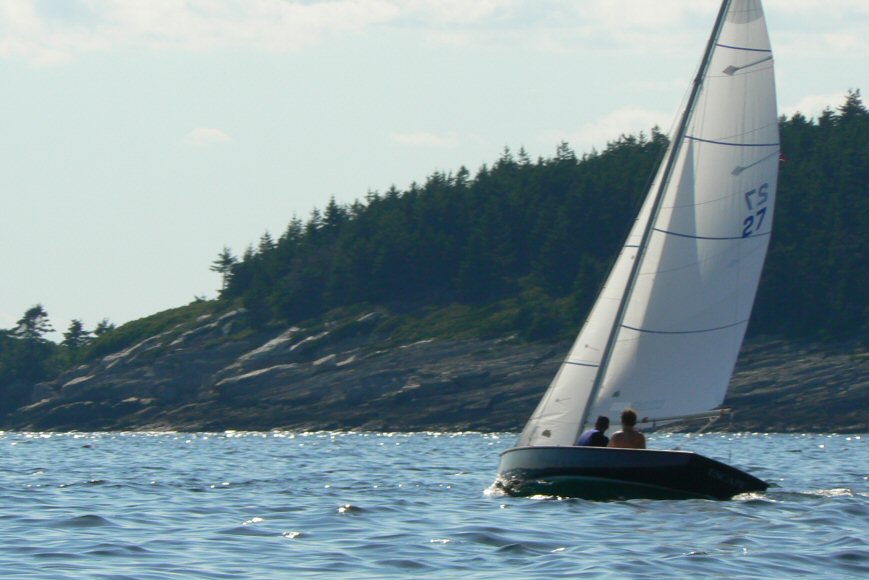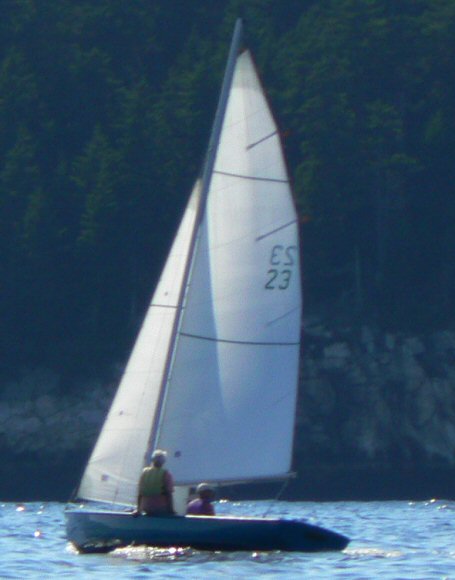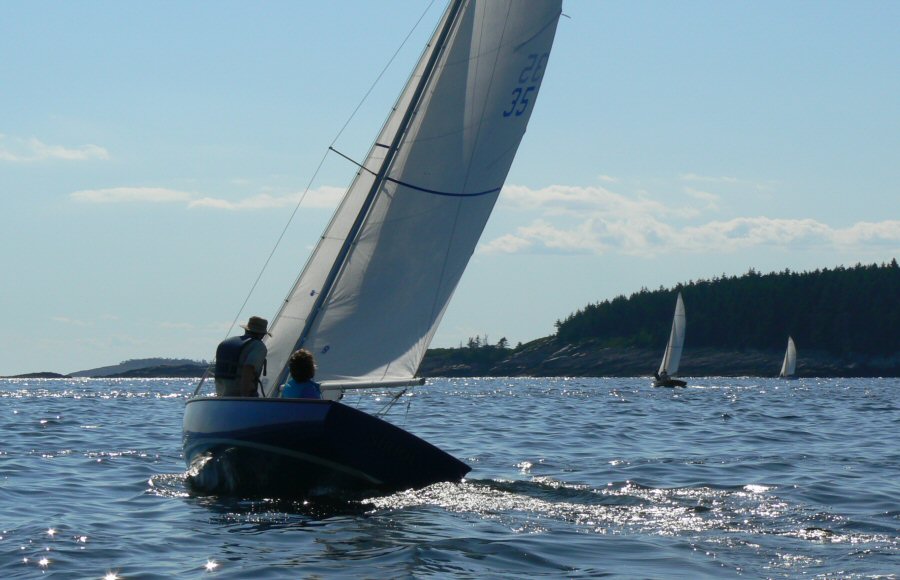 Next time we are in Hermit Island (2011??), we may be invited to participate in one of the
Small Point One-Designs

' races, Nick (one of the campground's owners?) told me. He knows the Commodore of the Small Point YC, and will talk to him about the possibility. More about these boats below:

Sailing in Phippsburg, Maine.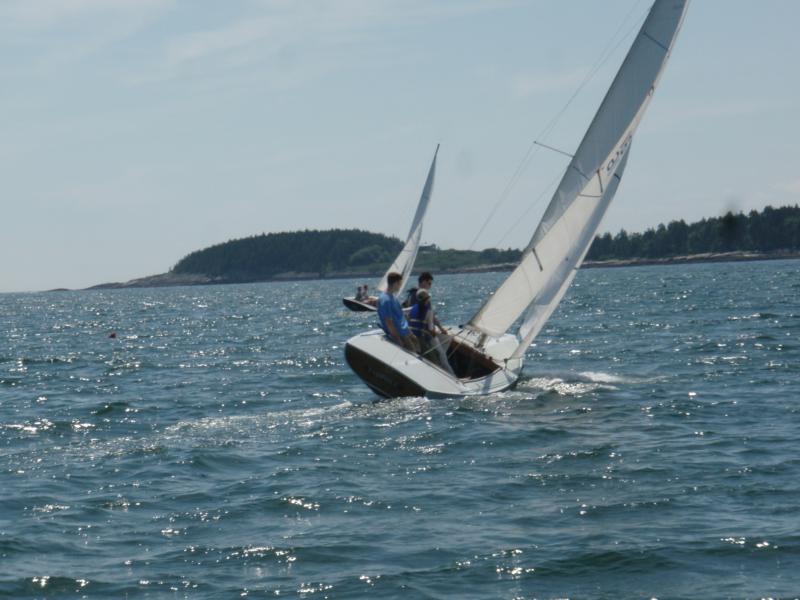 Up here in Maine the summer lasts about 8 weeks in a good year, so within this short window of time one has limited hours to enjoy the outdoors.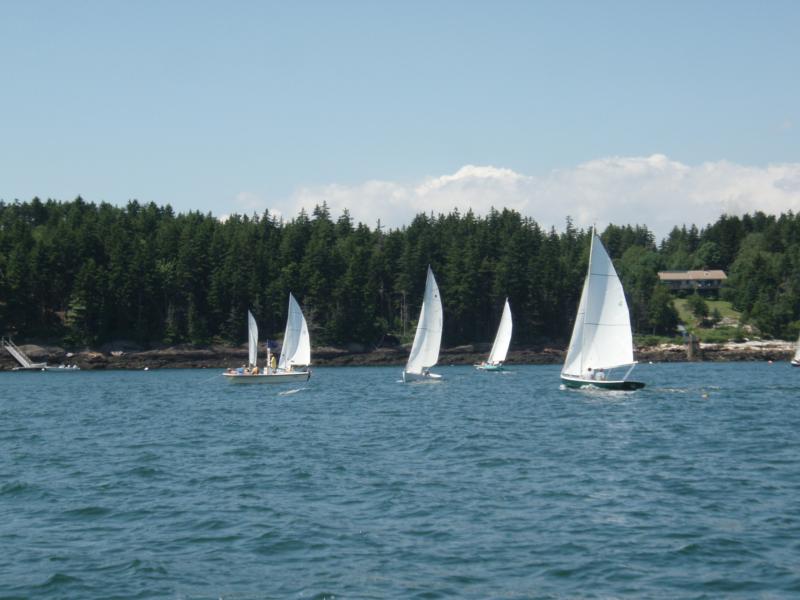 What do I do? I sail, both for pleasure and for competition. Specifically in Phippsburg, Maine, a wonderful peninsula to spend summers on as well as winters for the rugged. A rural town, with a population of approximately 2000 year round that balloons to 5000-6000 in the summer. Waterfront property can still be found as low as 500K and with Popham Beach State Park offering a 2-mile sandy beach to enjoy as long as you can withstand the refreshing mid 60's water temps on a good day :) the peninsula remains relatively undiscovered and within an hour's commute to Portland.

For the sailor out there, the sailboats pictured are Small Point One Designs, a 19-foot sloop that was designed in the 30's by Sterling Burgess, designer of America's Cup sailboats including the Ranger in 1937. A wood-framed, sloop-rigged vessel with a heavy lead/iron keel, the Small Point fleet races every Wednesday and Saturday in July and August, and on a good day we get about 15 plus boats on the starting line. Racing off of Cape Small, the competition can be fierce, but is always fun.
Posted by
John Herrigel - Southern Maine Real Estate | Maine Coastal Property
on 08/06/2007 09:42 AM
...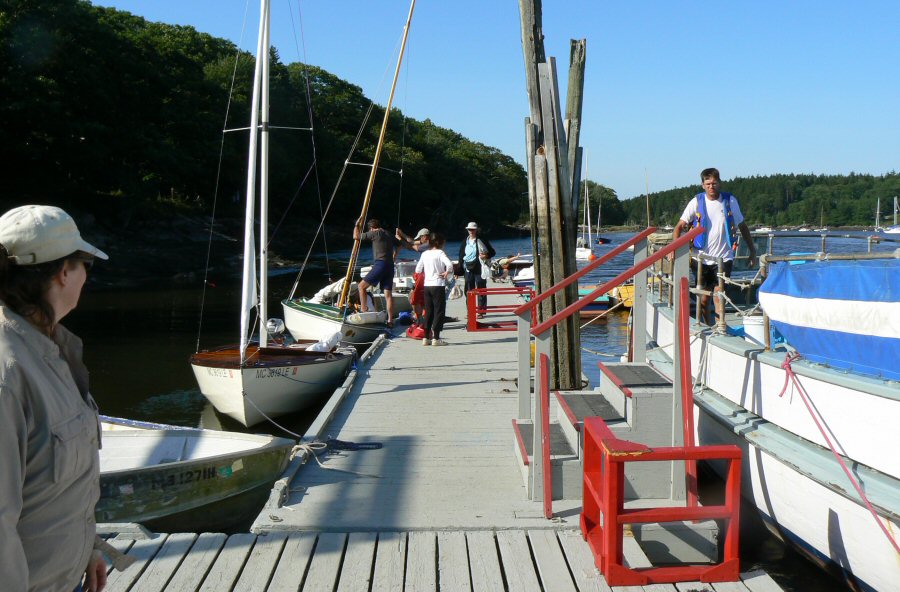 Home again, and in very good time! Good thing, too, because tonight we're all off - by road - to the

Lobster House

across the way.


...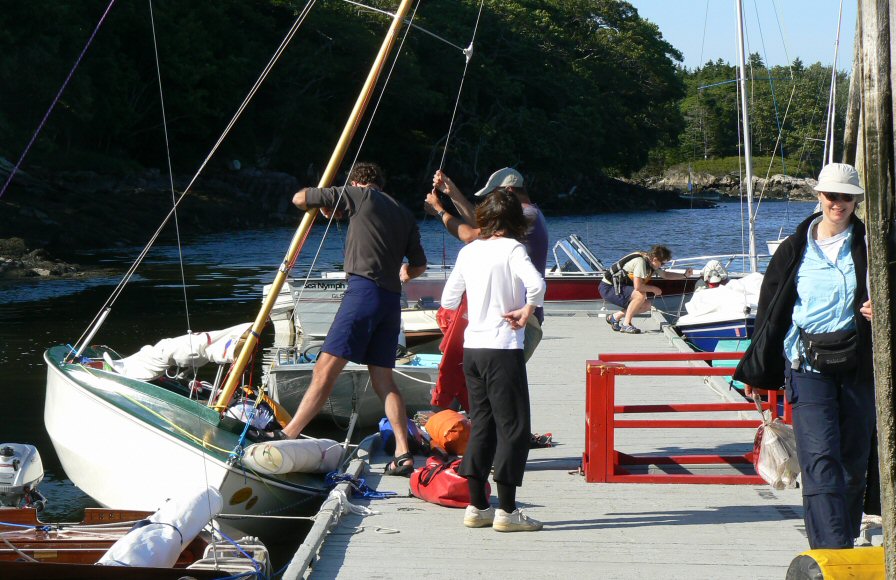 Bailing?


...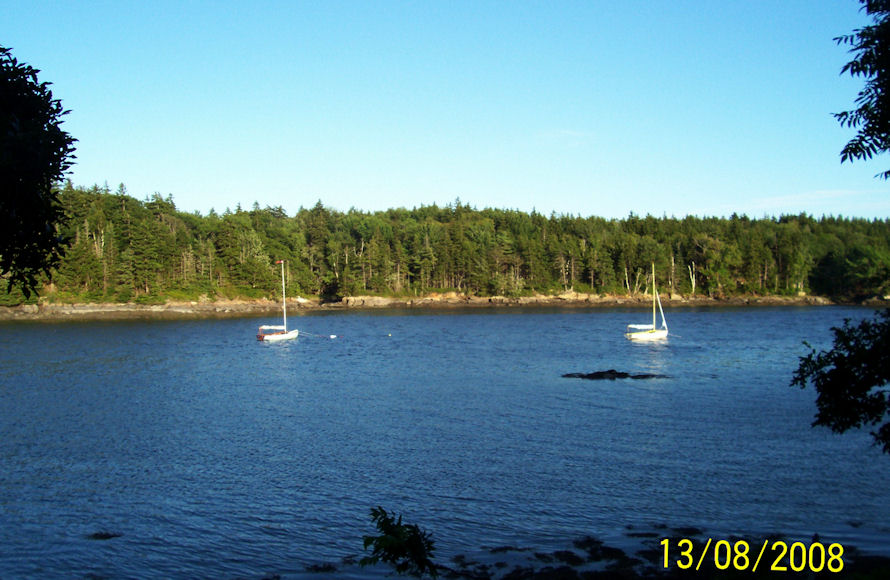 All tucked in for the night.