the 2008 International Wayfarer Rally *

Hermit Island, Maine
Monday 11 August - 4
...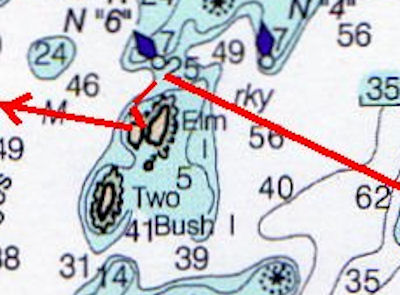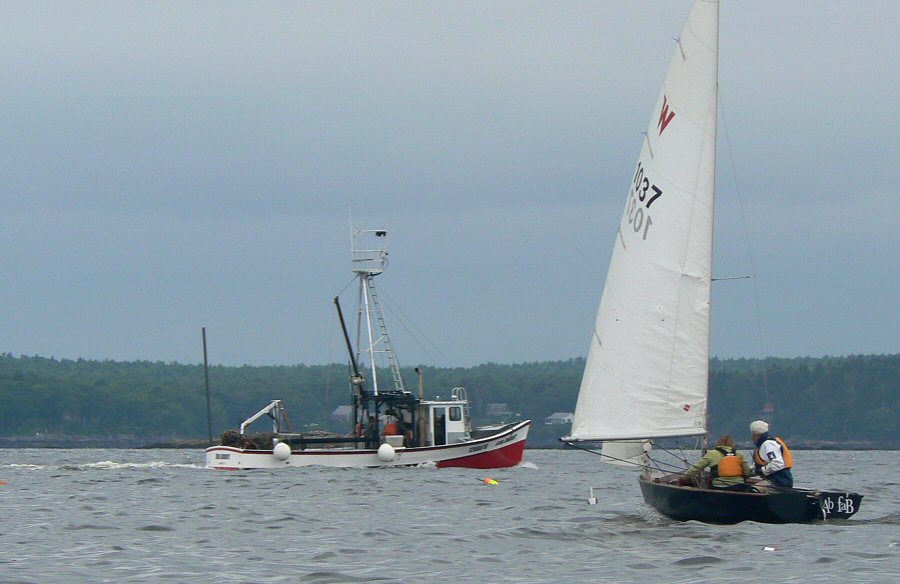 The fishermen are busy off Elm Island as Kit Wallace and Patsy round the northern end.


...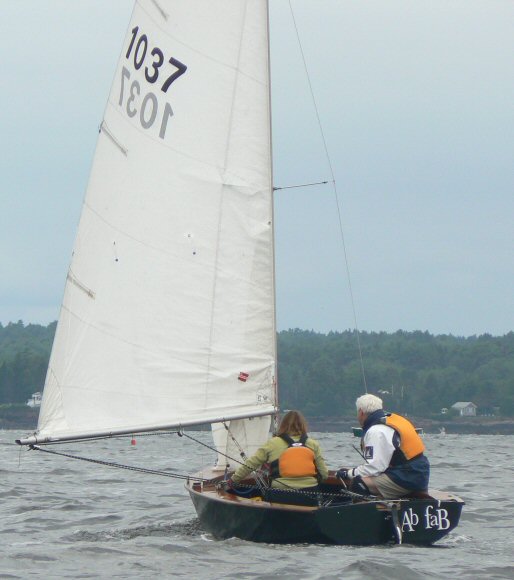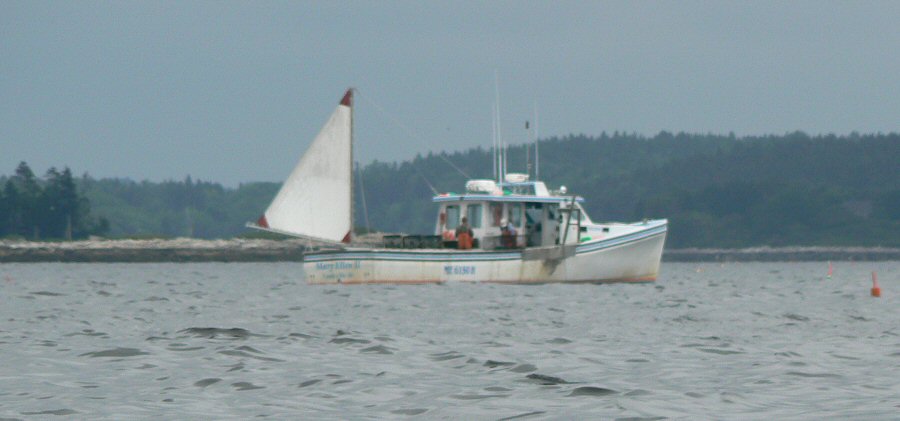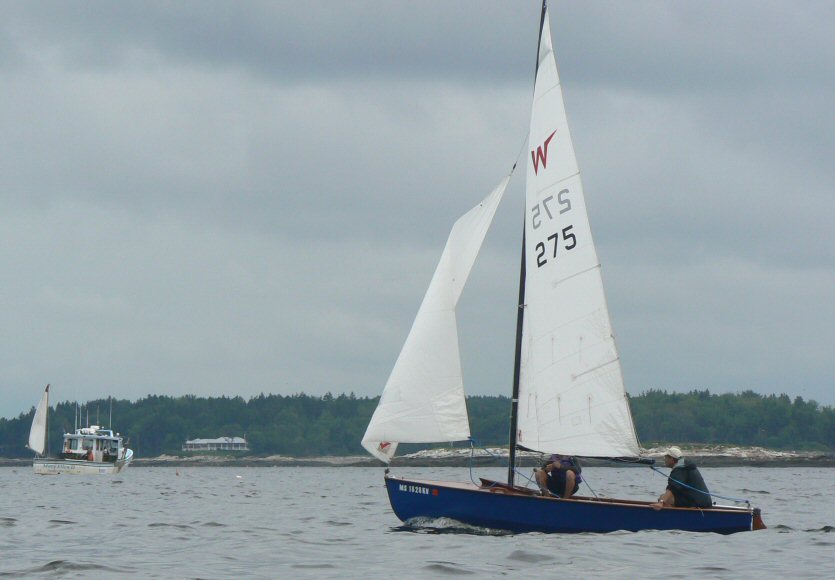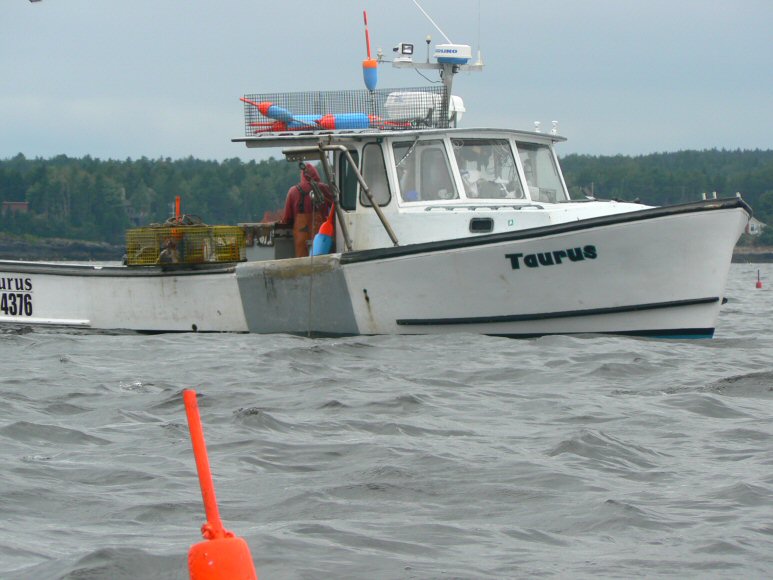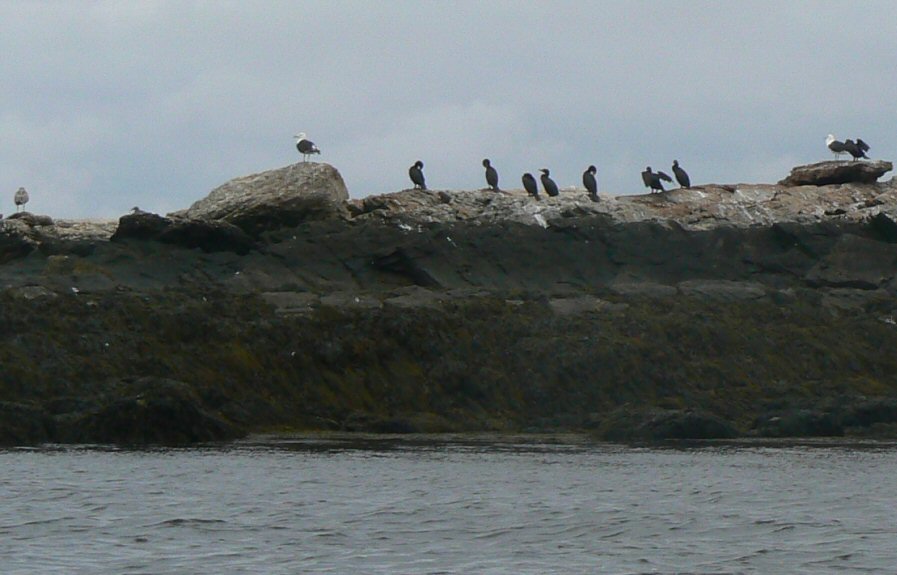 The Elm Islands version of the Welcome Wagon


...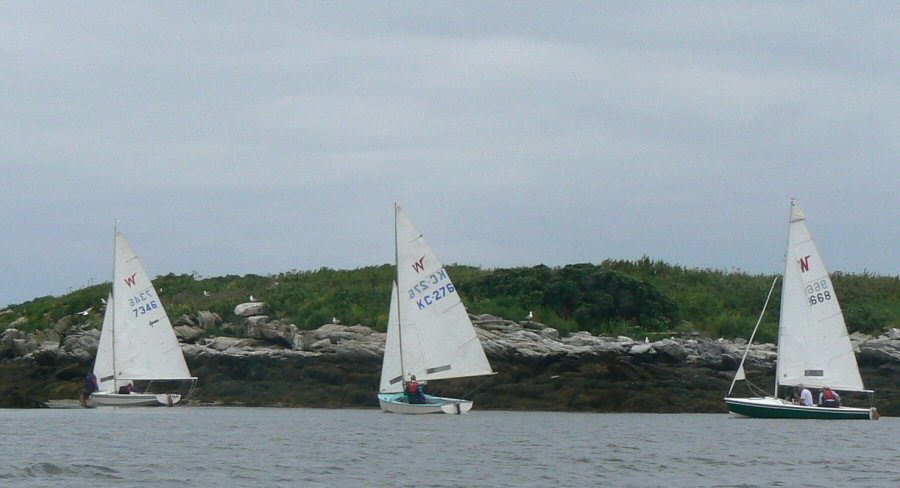 Most of us approached from the north where the landing area seemed likely to be more sheltered, but ...


...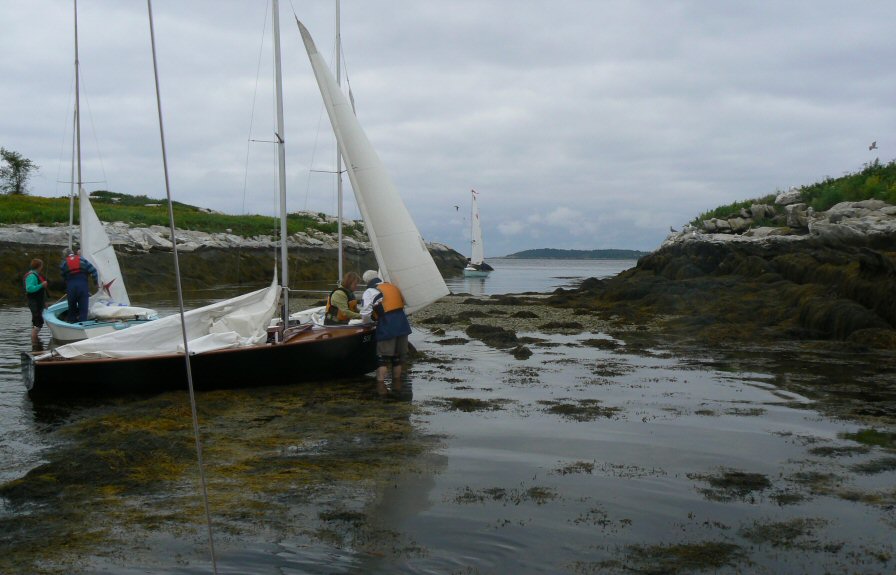 ... Dick

(r)

very cleverly opted for the southerly approach which was not only at least as sheltered but also ...


...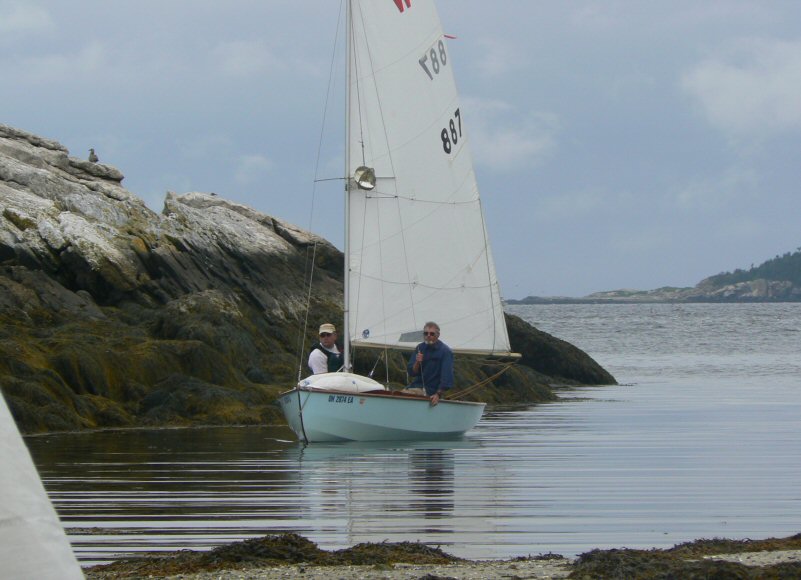 ...considerably more kelp-free!!


...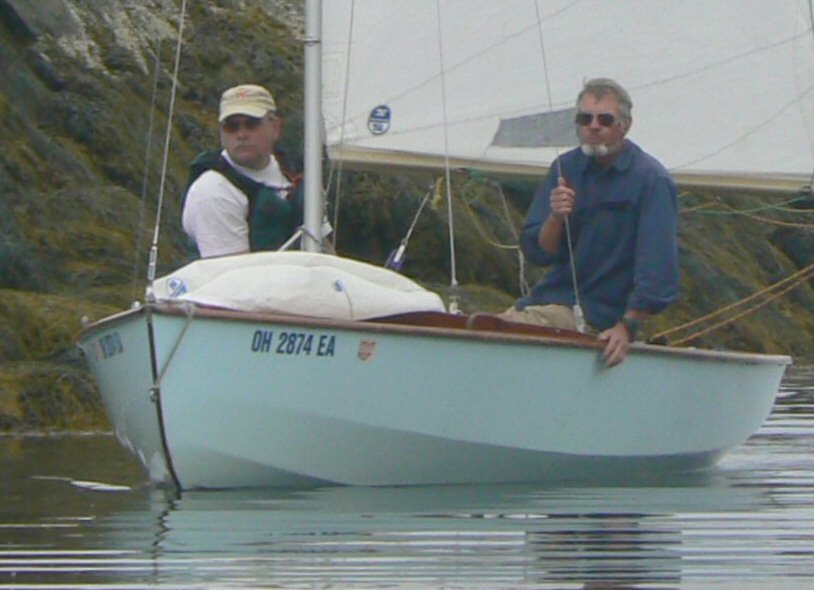 Ton, the Pilot??? with Dick the Alert


...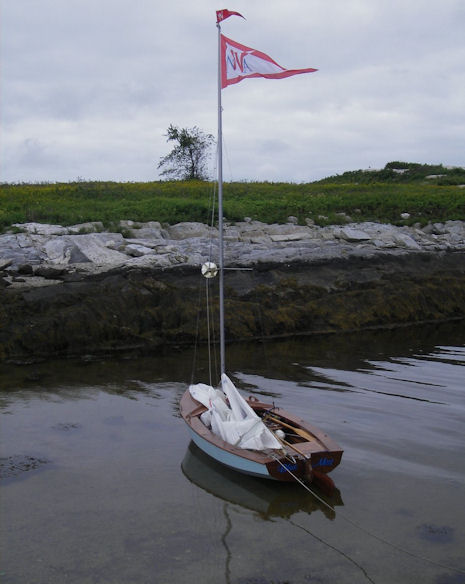 Dick and Ton certainly ended up with a better mooring than most of us, especially ...


...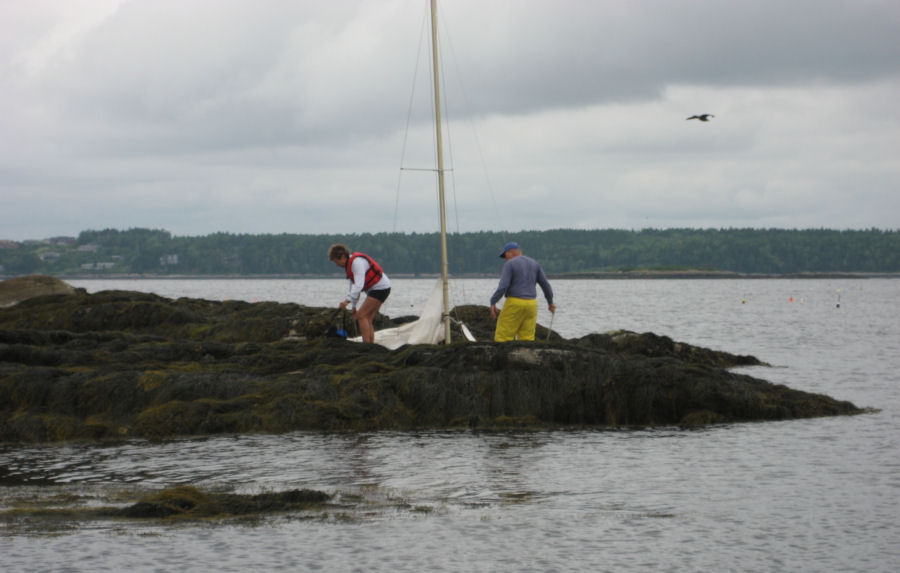 ... Jim and Linda who moored here for a while when things looked too crowded where ...


...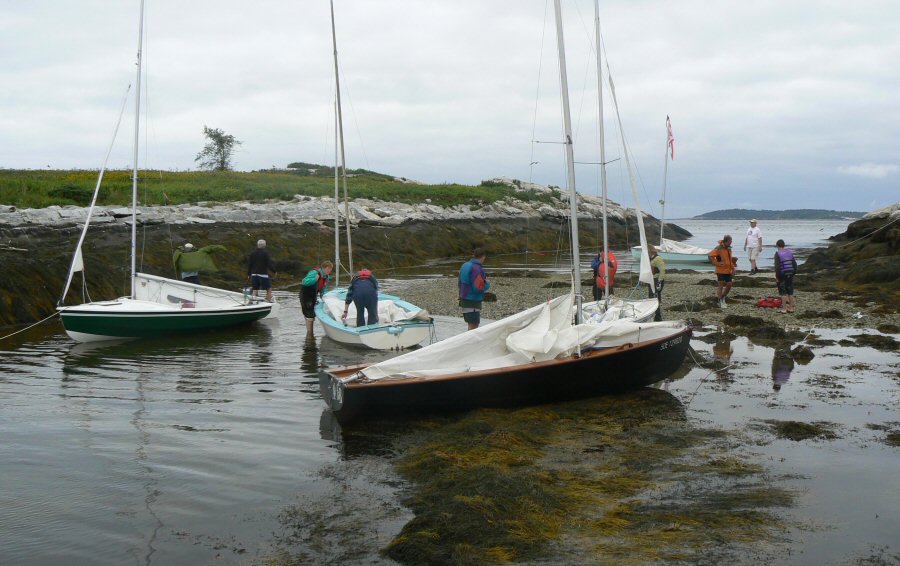 ... the rest of us ended up.


...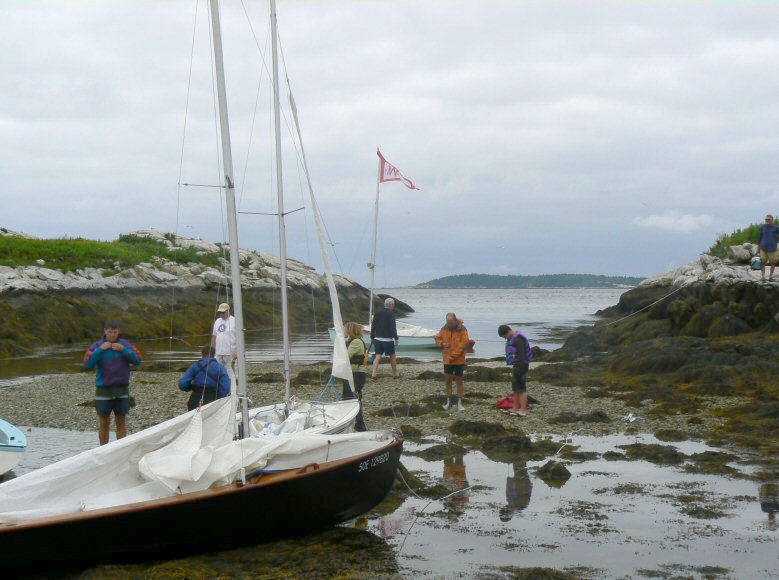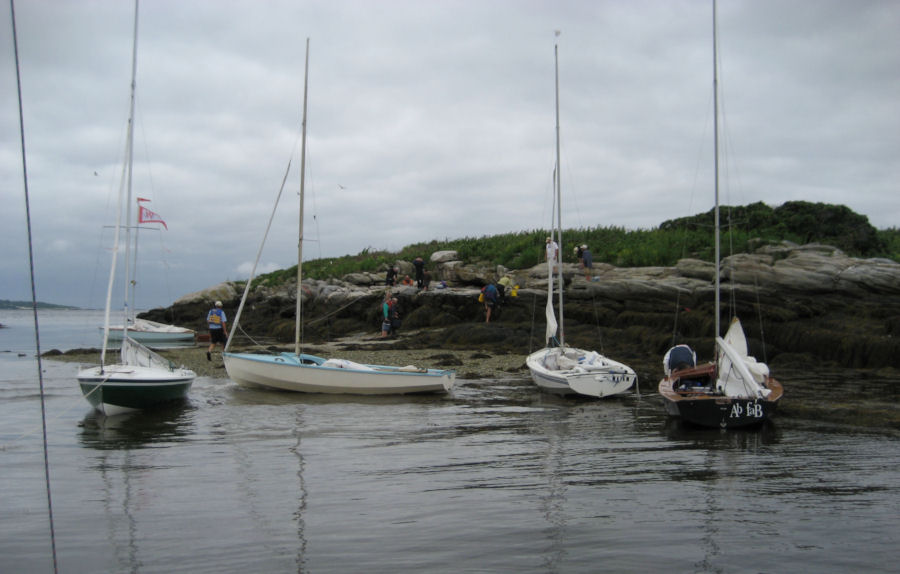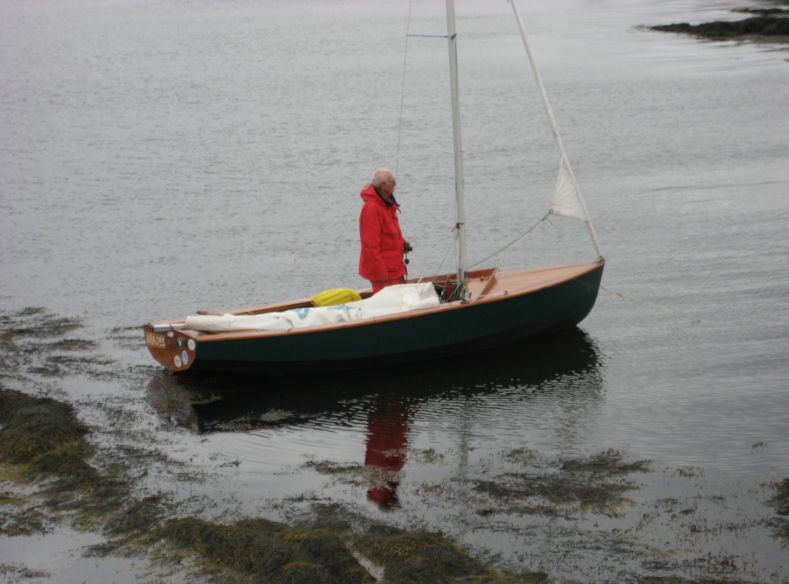 The barefoot Uncle Al decided to pass on wading ashore and enjoyed ...


...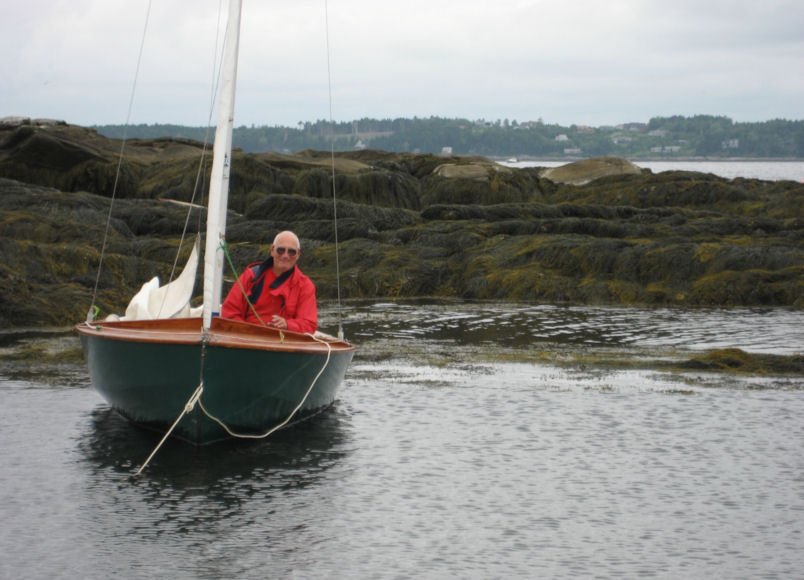 ... the view, a drink and a smoke on the anchored

SHADES

. And he had the camera to play with, of course.


...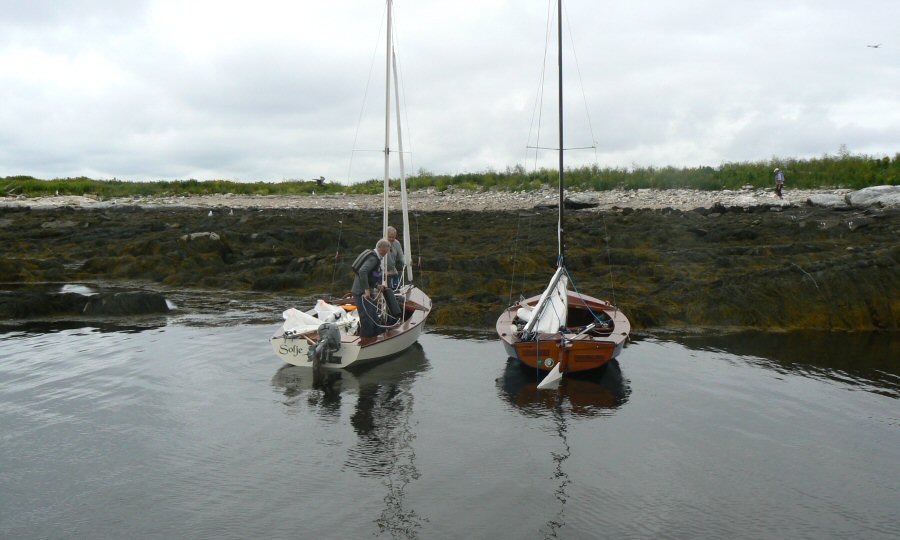 On the east side of our little inlet, Tom Erickson found a whole new set of mooring spots
where Gary and Ralph are joining

Possum

while Tom is off ...


...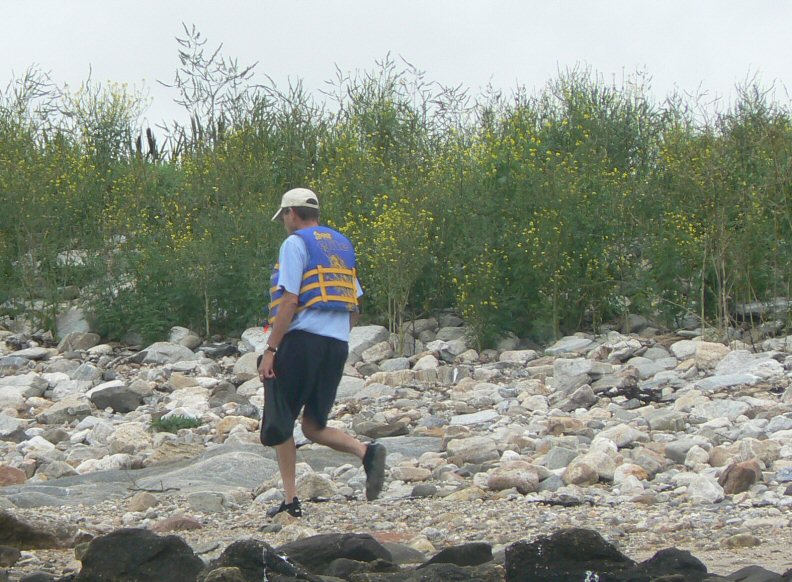 ... exploring.


...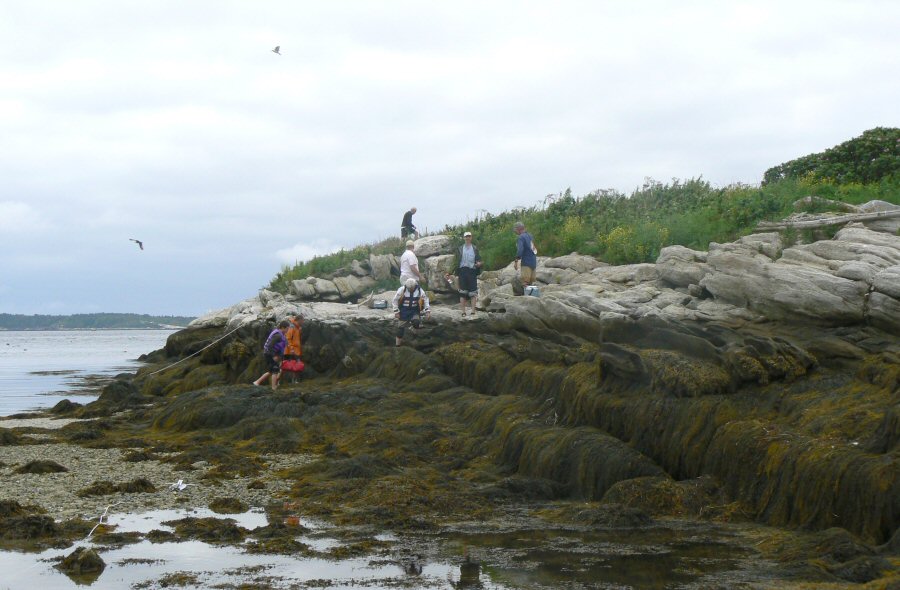 Above the high water mark, there was a ...


...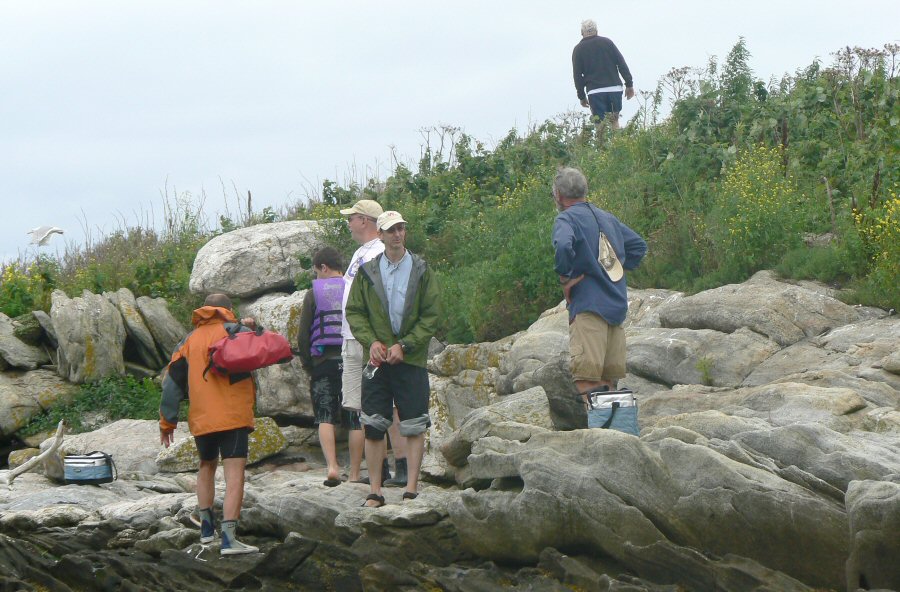 ... nice spot for the picnic lunch.


...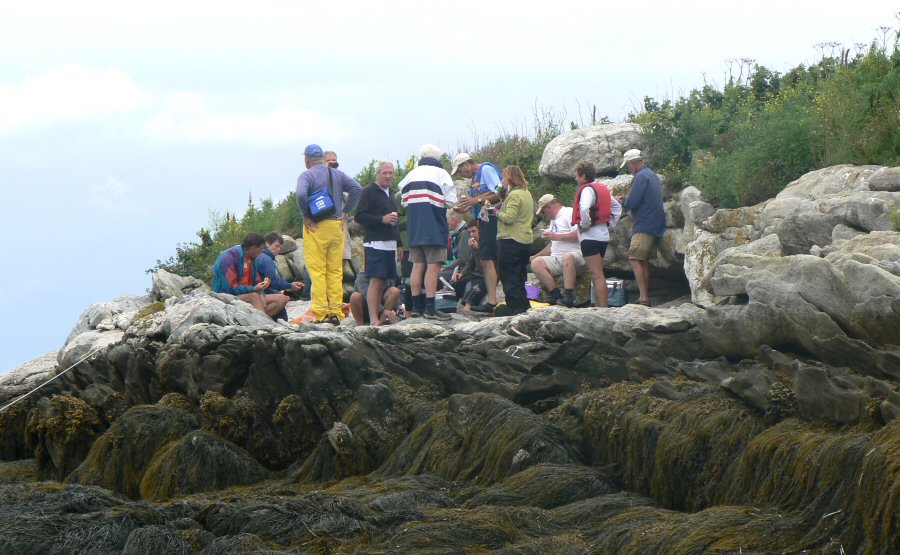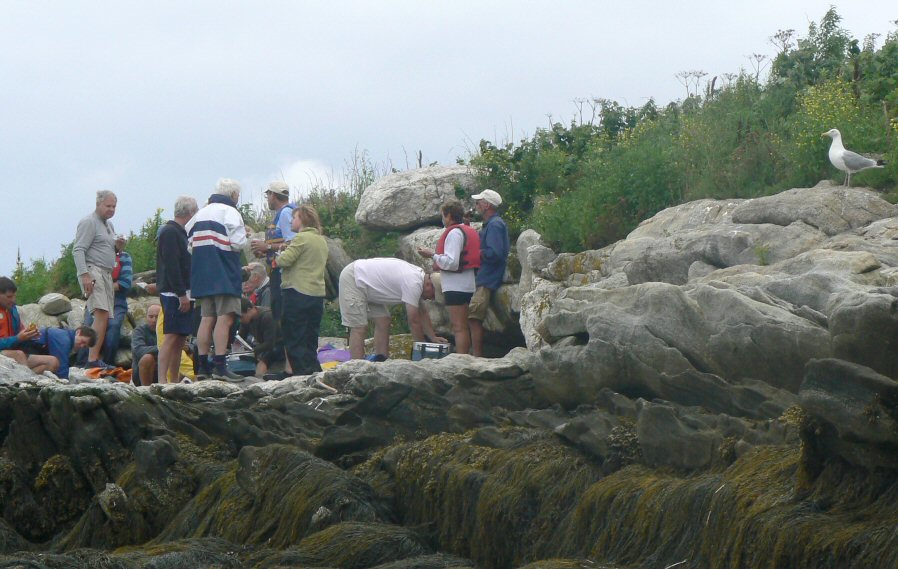 A gull looks on alertly.


...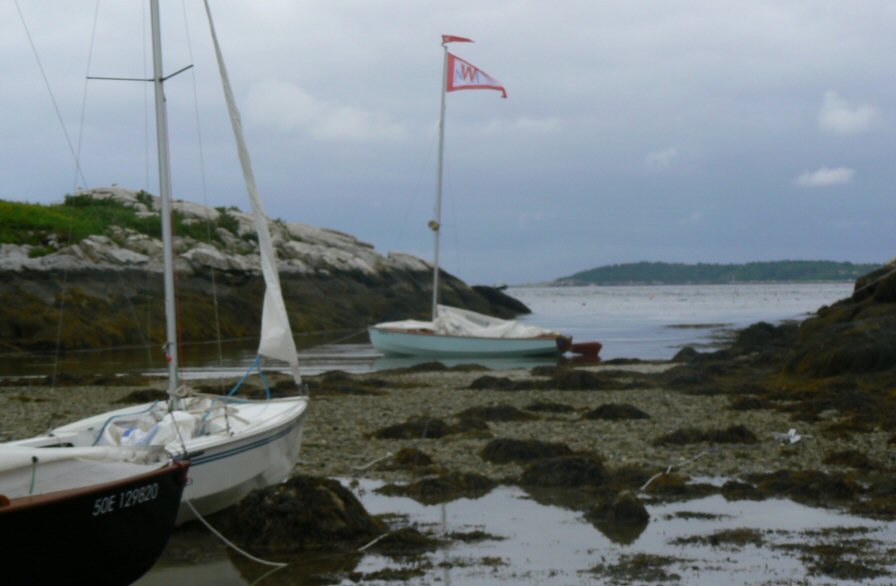 The

Blue Mist

pennants indicate that our solid easterly breeze continues.


...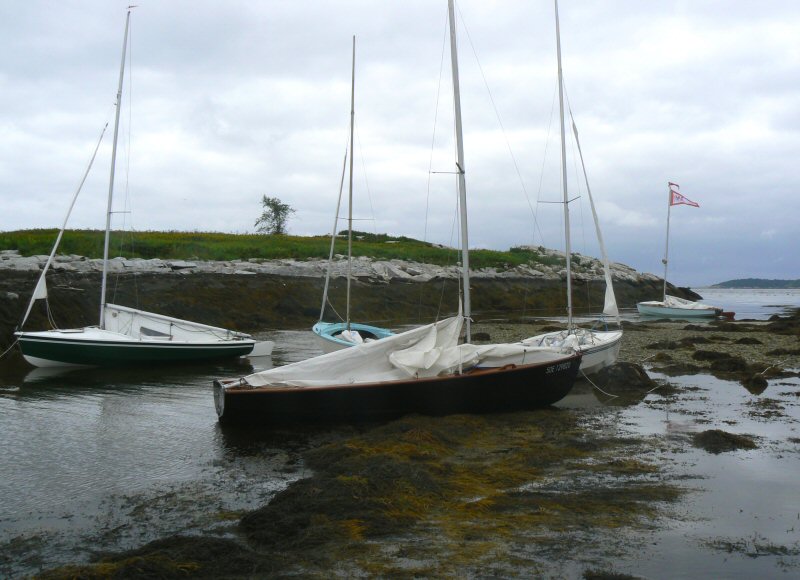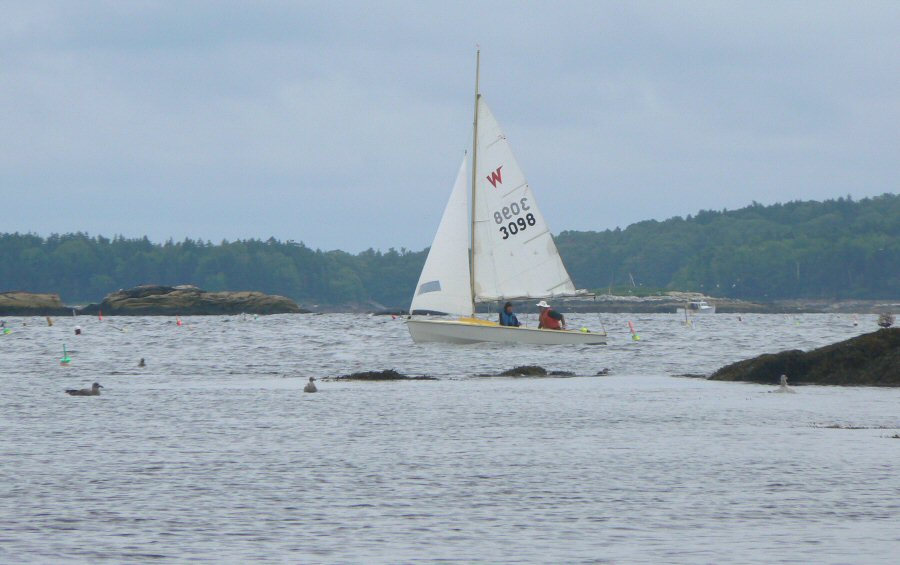 A while later, André Girard and Jill Bruneau arrive with ...


...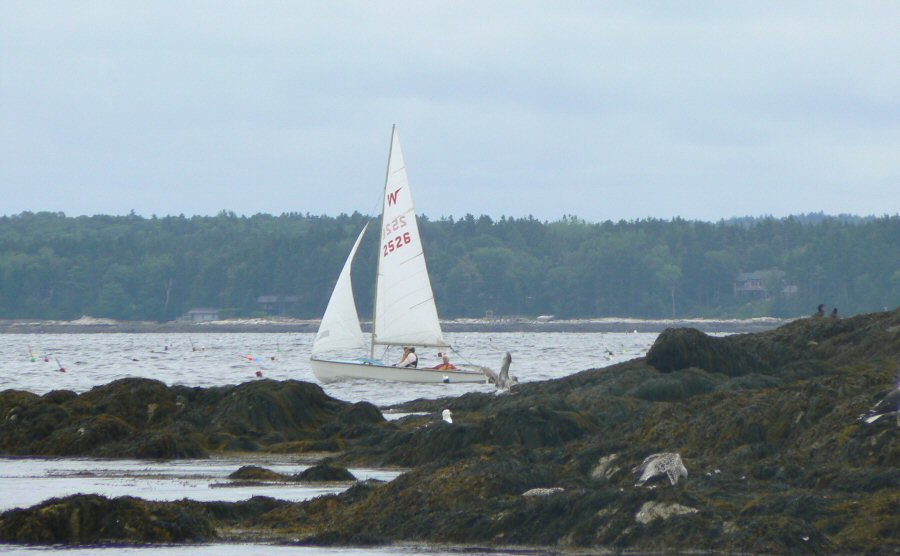 ... Bill Harkins and Margie "in tow".