the 2008 International Wayfarer Rally *

Hermit Island, Maine
Sunday 10 August - 3
...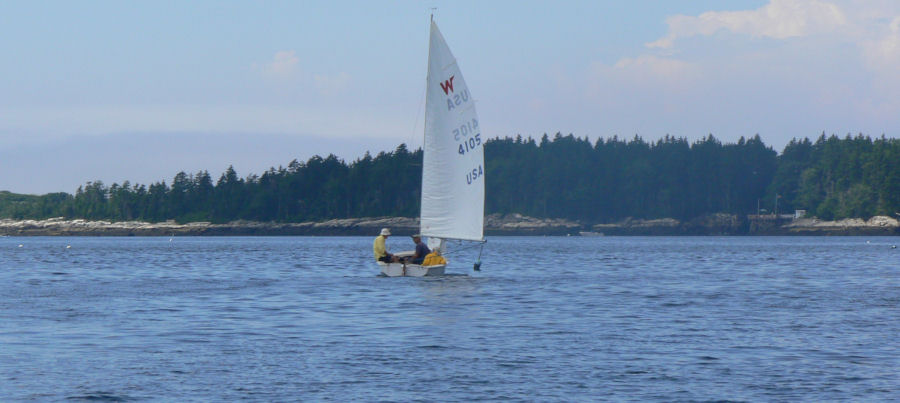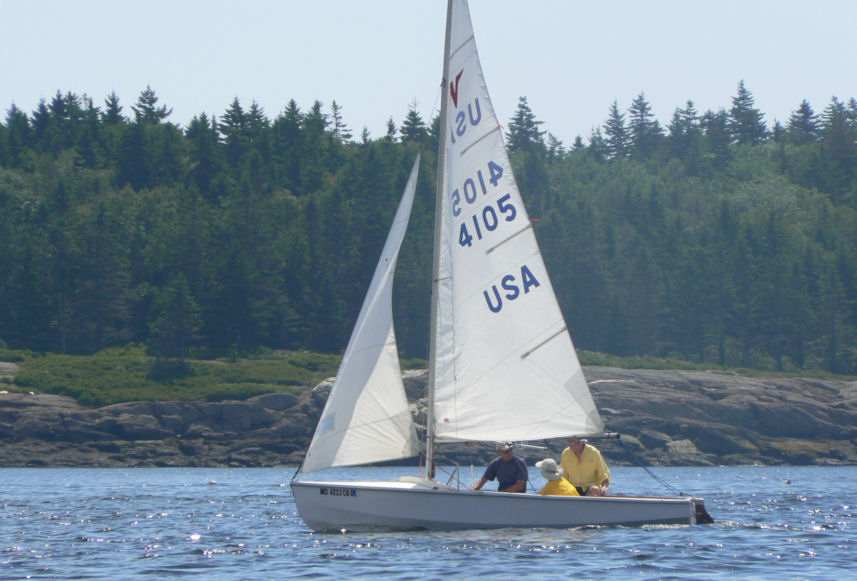 Tony and Mary (yellow) get to know Gilles Bruneau who is sailing with them today.


...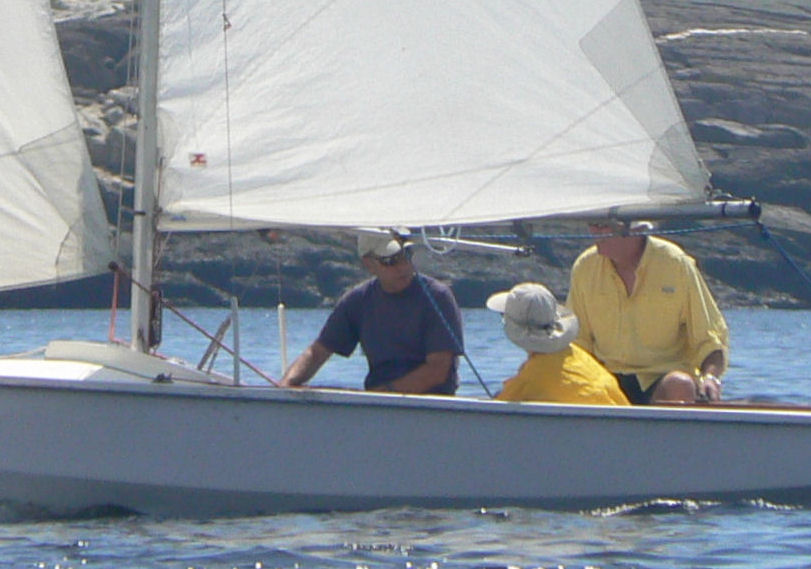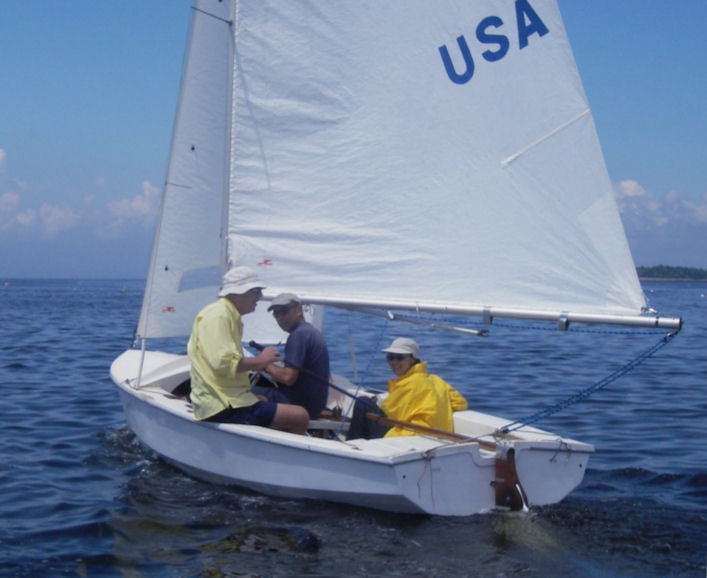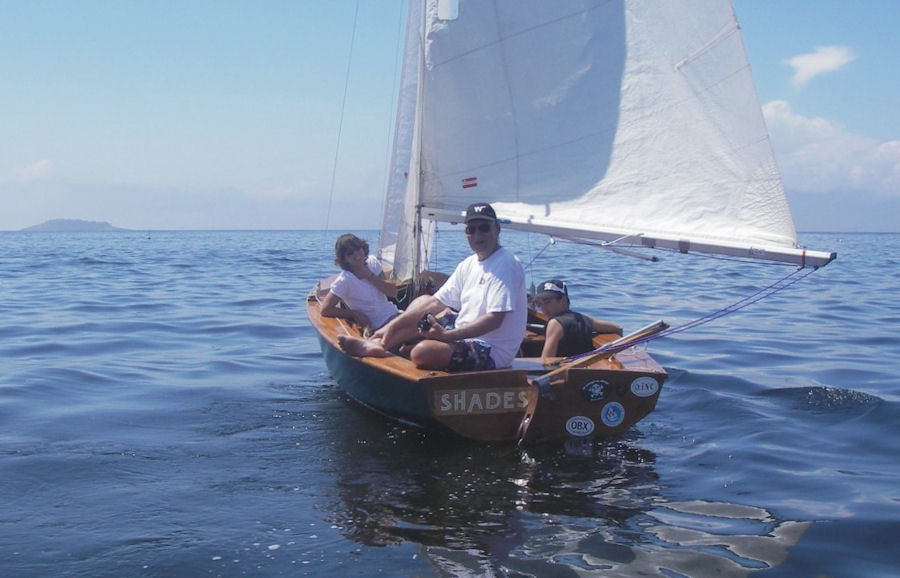 Uncle Al and his scurvy crew of Jill and William Bruneau are captured by Anne Kell. While awaiting the arrival of the stragglers,
SHADES is hove to with the board full up and enough vang/kicker to keep the main leech from flogging.


...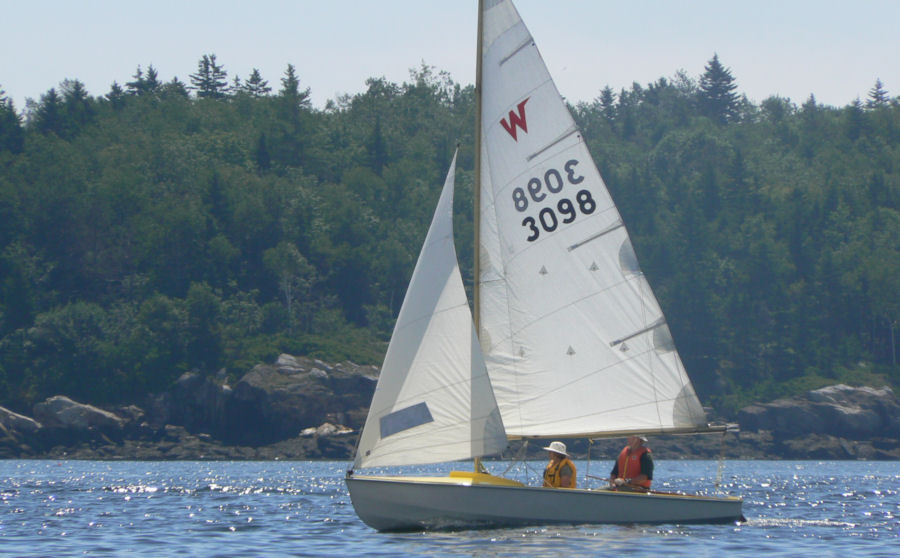 André et Monique avec ...


...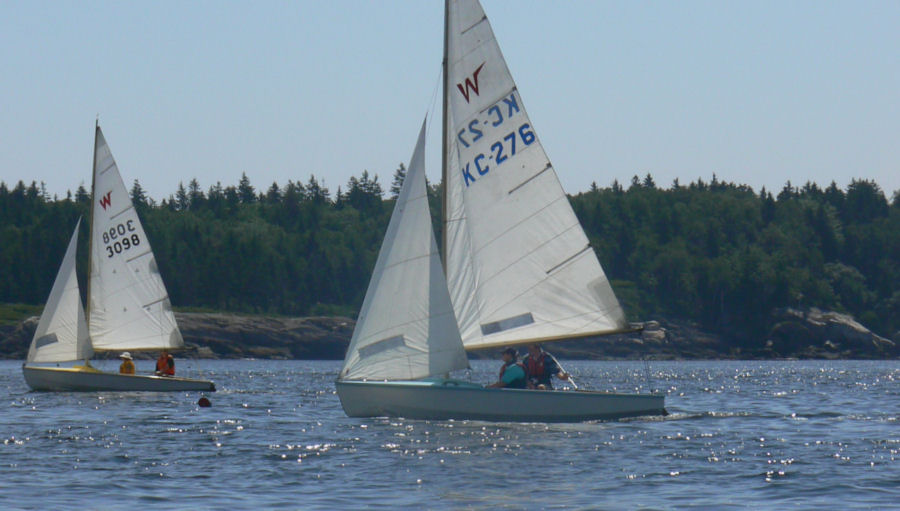 ... Tony, Mary et Gilles (276).


...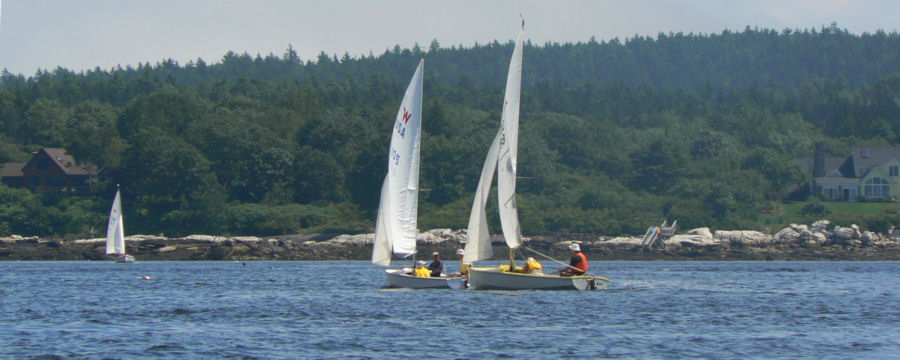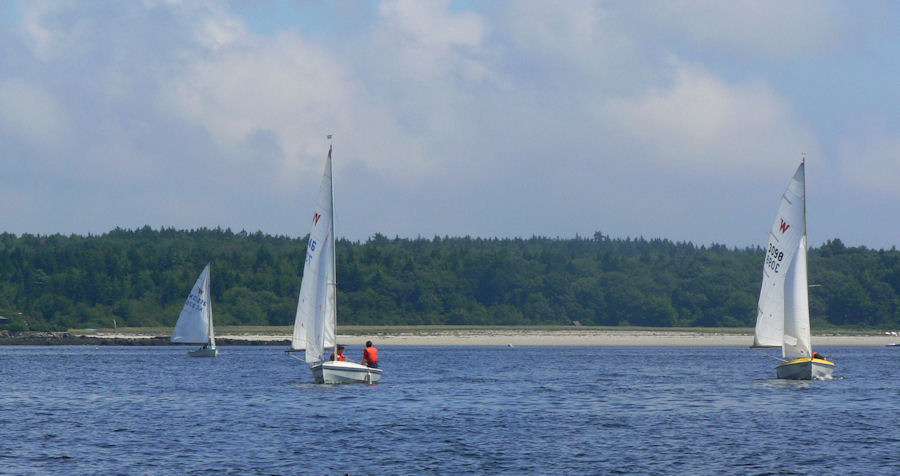 Here we are, hanging around off the north end of Hermit Island.


...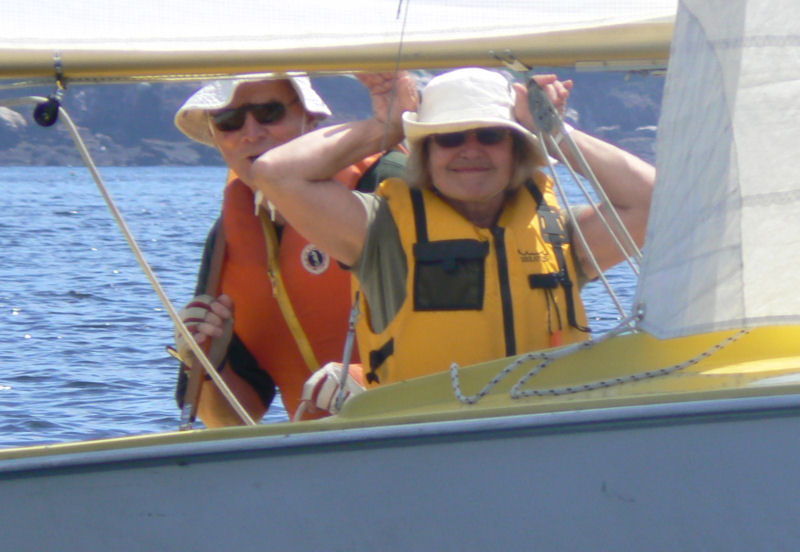 Do you suppose Monique is embarrassing her skipper here? Lovely to see her this relaxed on the water though!


...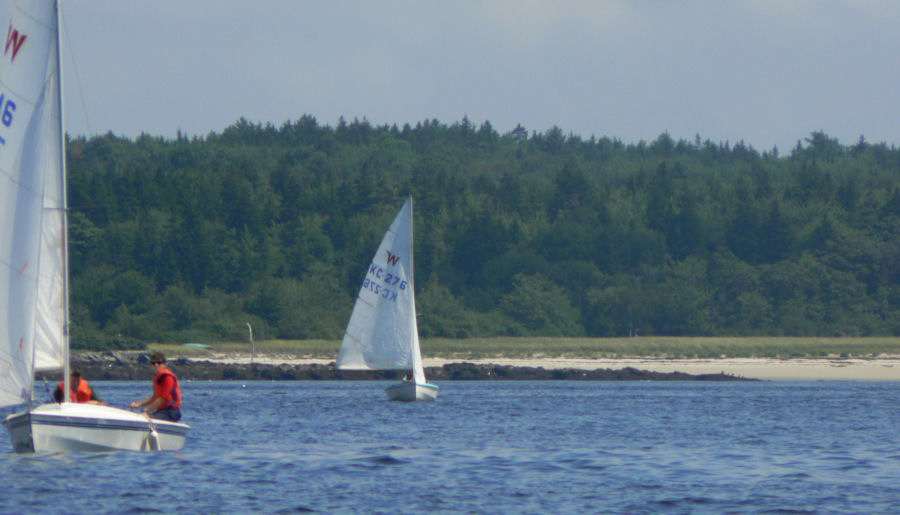 Some of us, like ...


...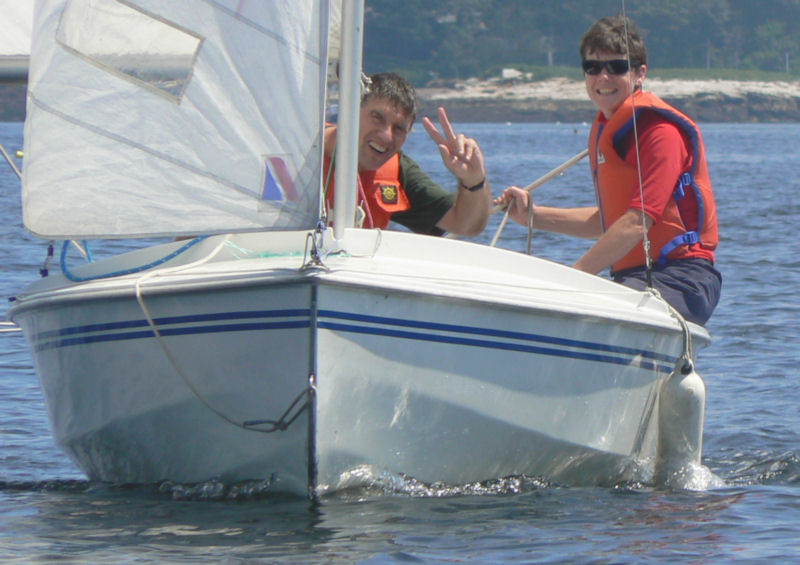 ... Anne and Alan, are already very prepared for our landing in Cundy.


...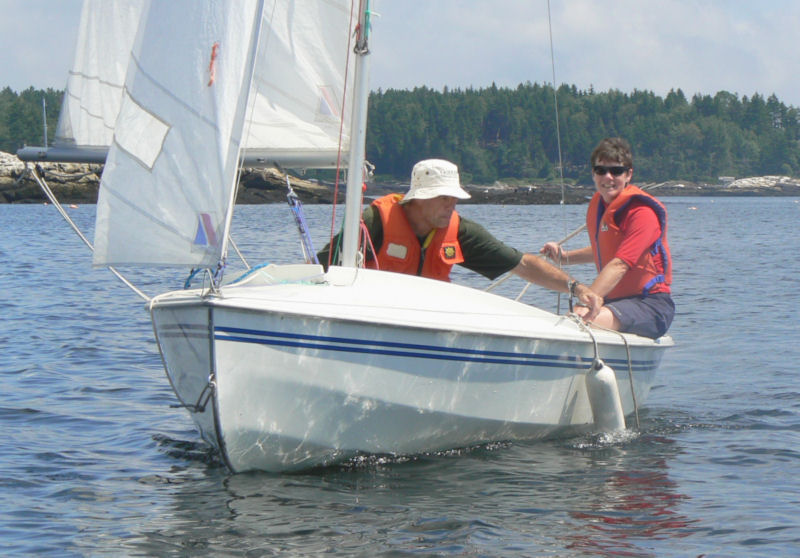 Oops! Too late, Alan! It's on film - well, it's in pixels, doesn't have the same ring, does it?


...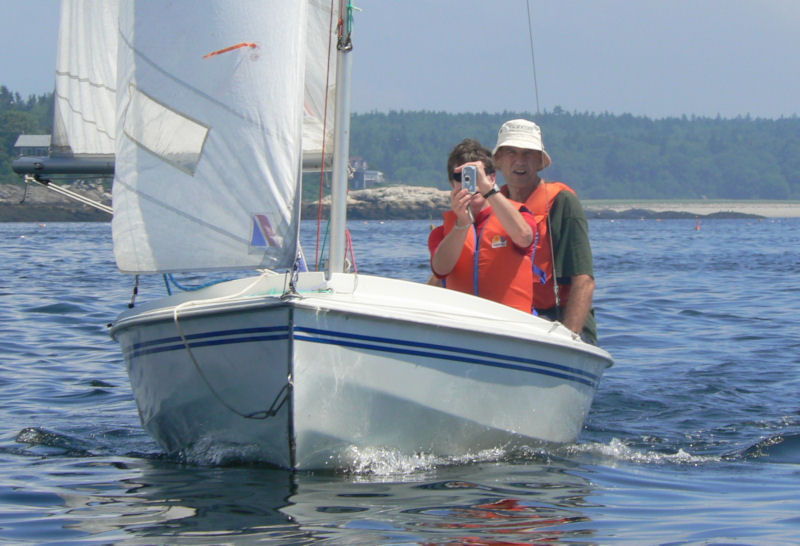 Duelling cameras once again.


...




Everyone who is anyone is now here, and the trip can go on.
- for full-size pic, click here


...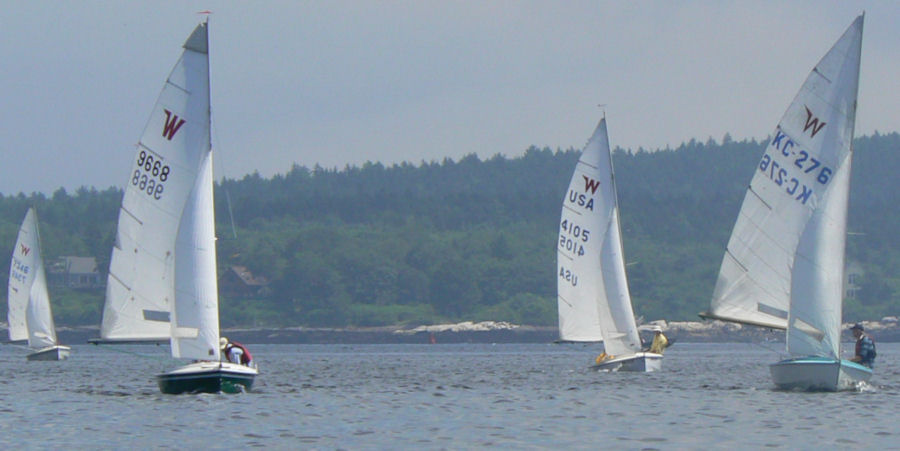 (l to r)

Alan, Tom Graefe with Nel, Tony, Ray


...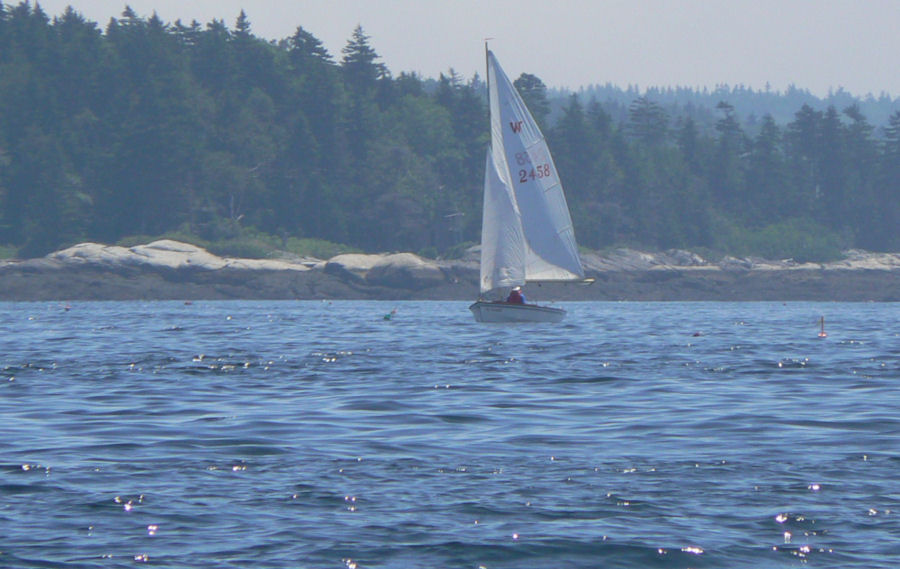 Launched, locked and loaded: Jim and Linda Heffernan


...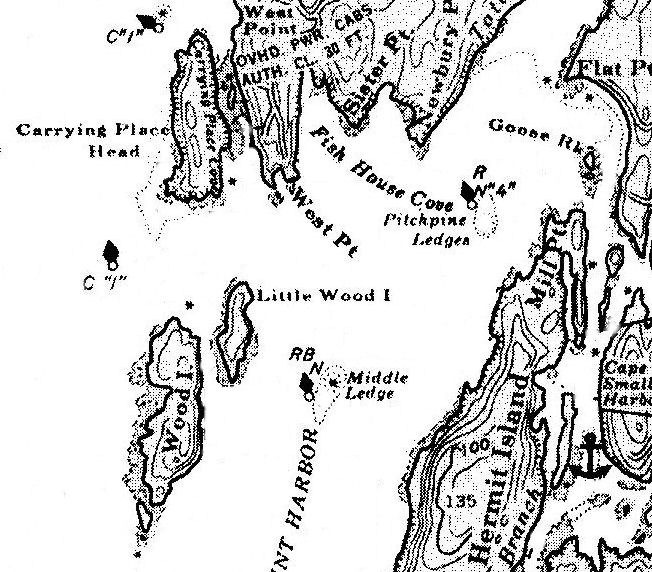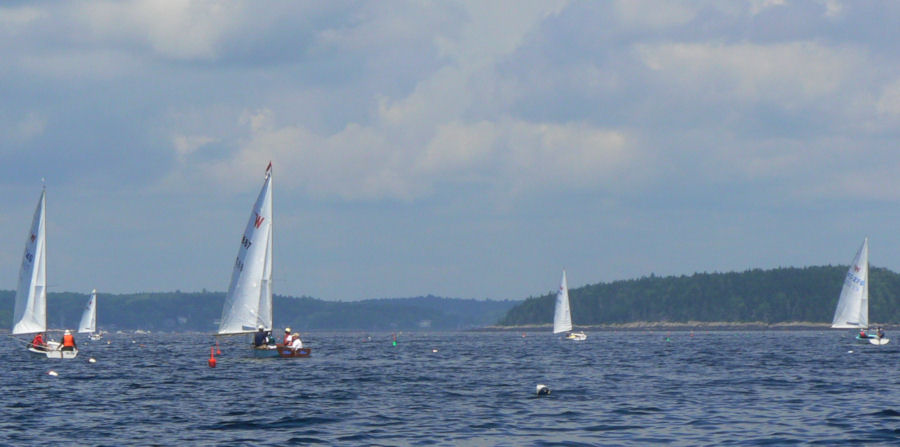 Around Carrying Place Head off our starboard bow, is the New Meadows River.


(l to r)

Alan, Tom G, Dick Harrington (sailing 4-up with Jane Korver, Ton and Conny Jaspers), Tony, Ray
- for full-size pic, click here


...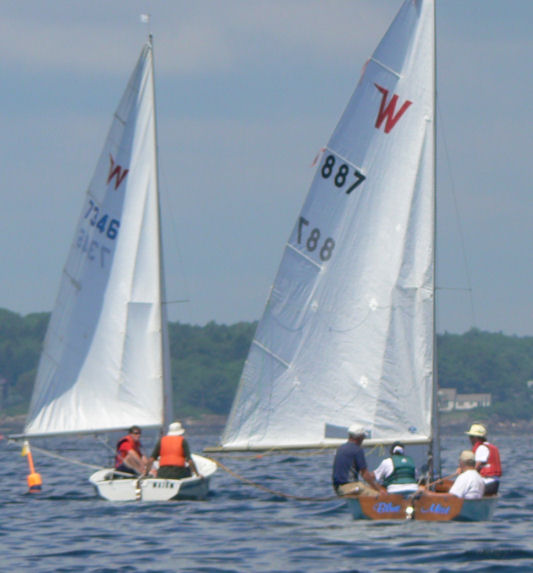 I do believe that Dick has entrusted the

Blue Mist

helm to Ton here. Likewise, Alan (7346) is making Anne do all the work.


...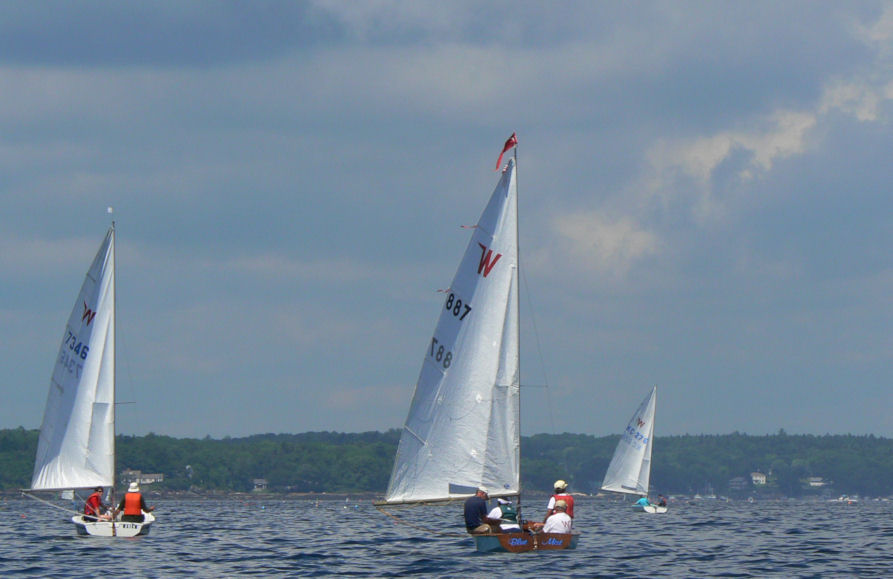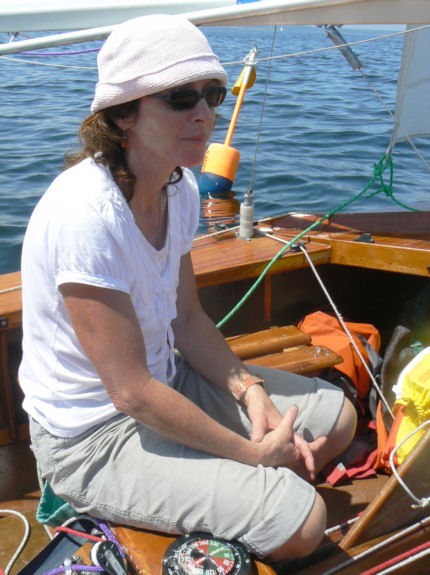 Jill looks not quite content. What she needs is to join Uncle Al in a ...


...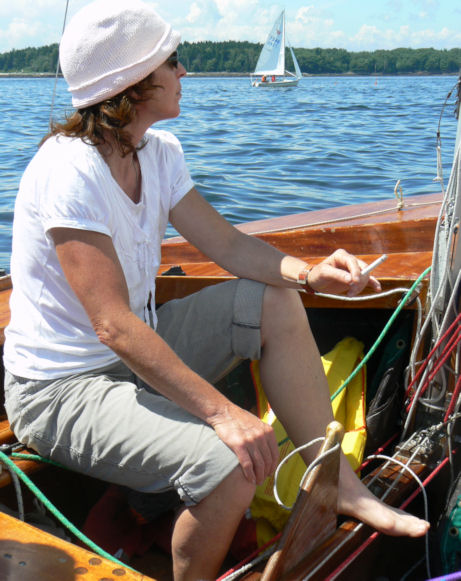 ... smoke.


...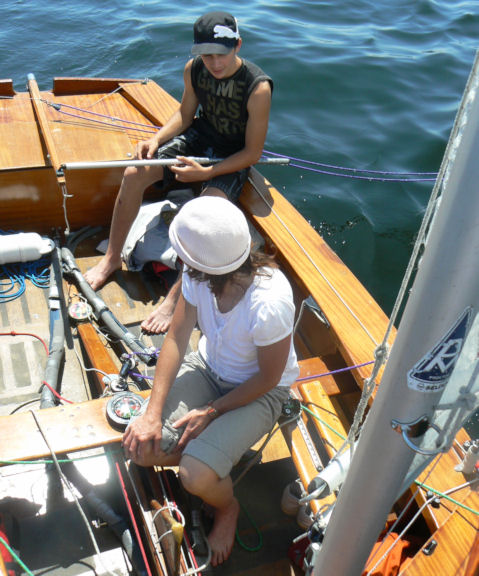 Our helm, William, steers very well but is, alas, camera shy.


...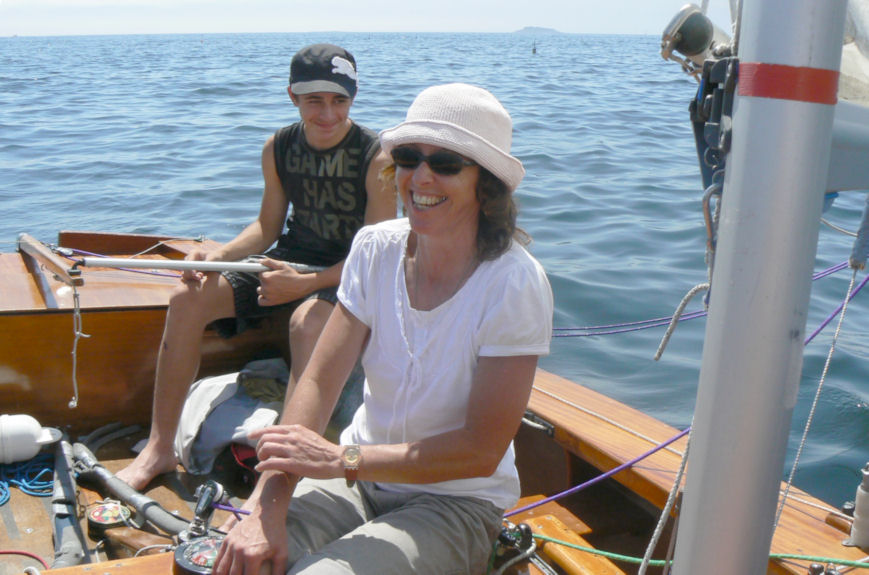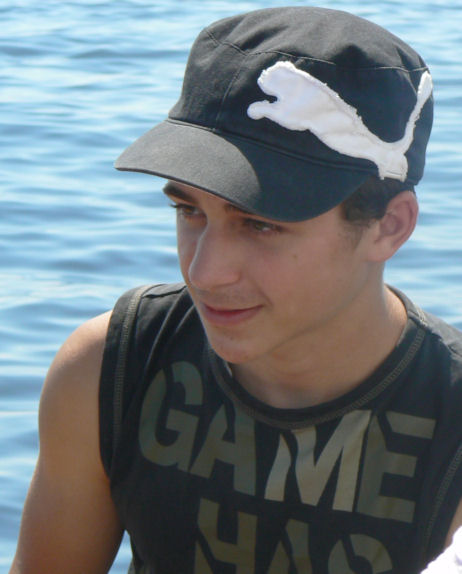 A handsome mariner!!


...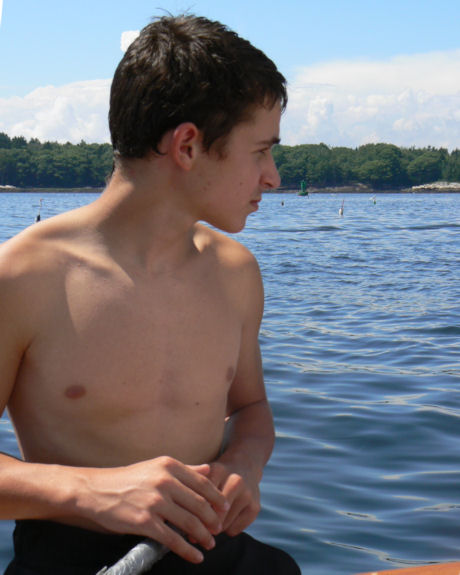 Ah, that sensuous feel of 20 years' worth of duct tape under one's finger tips!!