the 2017 Oriental Cruise
Picture Report by Uncle Al
Wednesday pics
mostly by Linda Heffernan, Uwe Heine, AnnMarie Covington and Uncle Al
........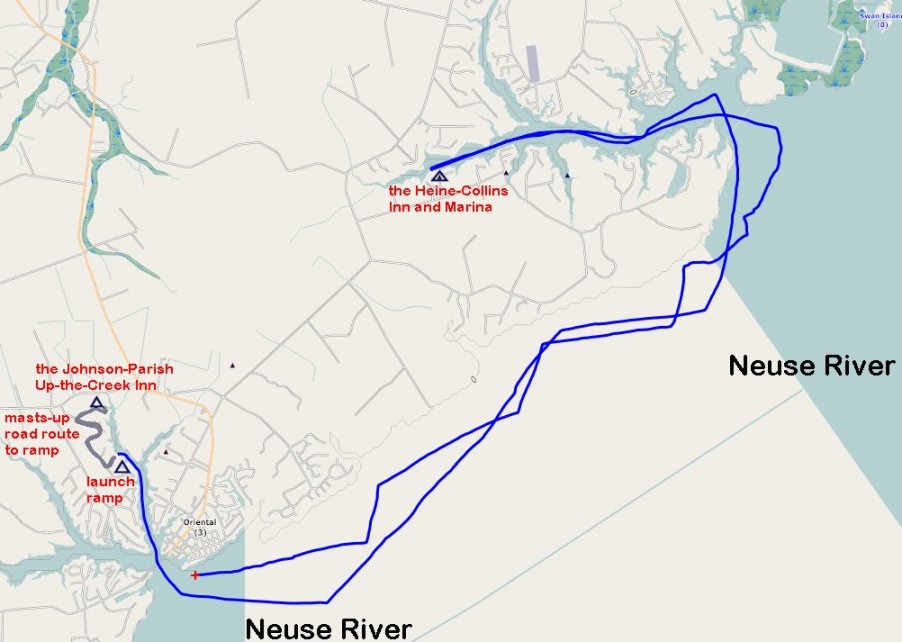 the sail home to Richard's
........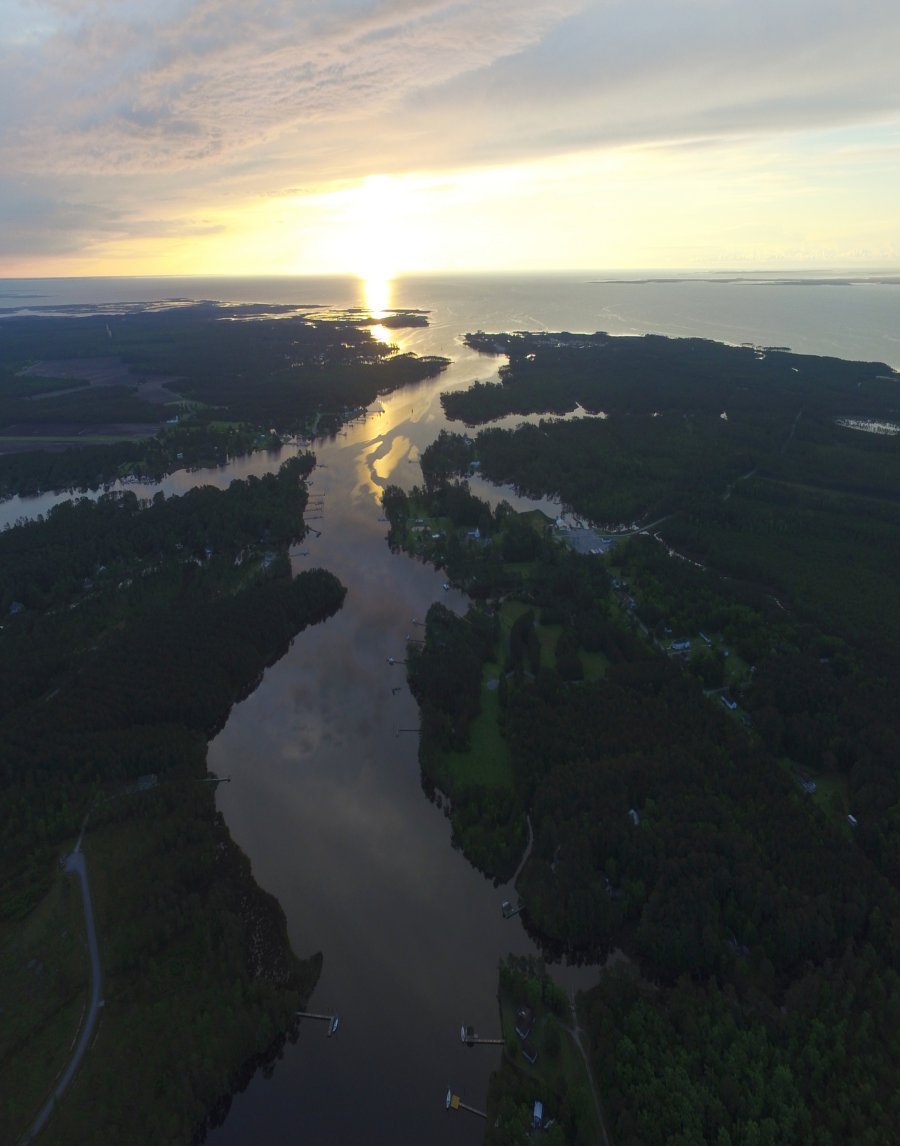 Broad Creek as seen from Uwe's drone - larger image here
........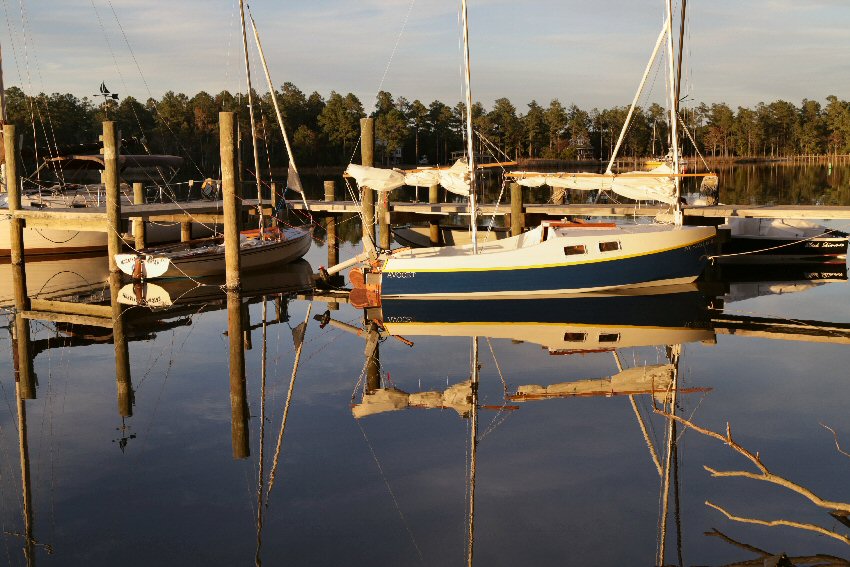 Wednesday morning? on Broad Creek. At this time, most of us were still having our breakfast at the Johnsons',
once again with AnnMarie at the helm.
........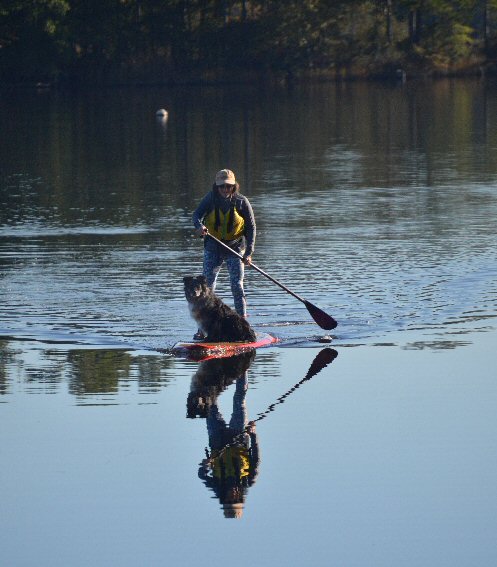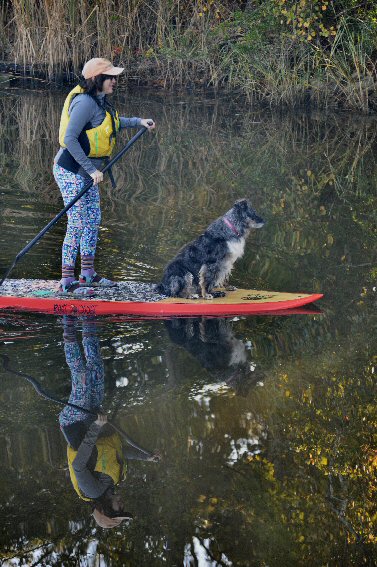 By the time we arrived at the Heines', Nancy was just returning from a little paddle with Iapetus.
........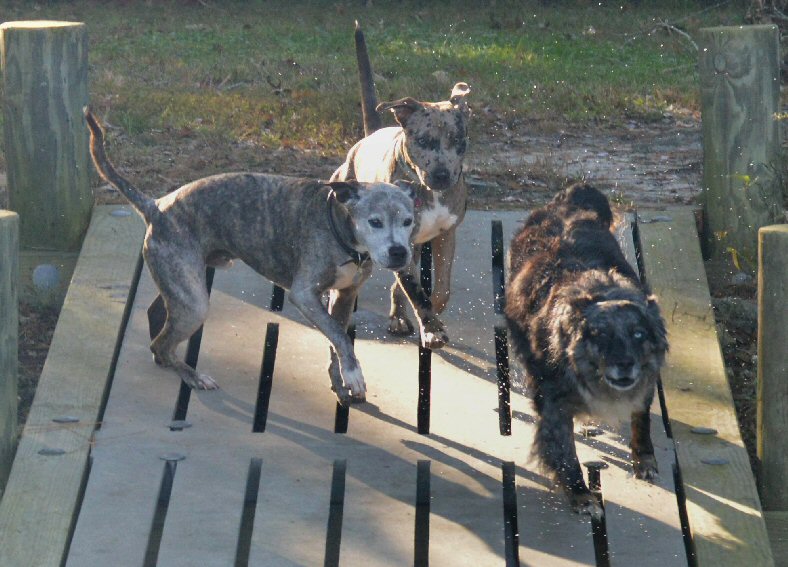 I was standing near the outer end of the dock with Uwe when Iapetus got off the paddle board. In a cloud of spray,
he (and his two "brothers") galloped out to greet Uwe and shower him with affection (or whatever).
Nancy's guide to her beloved:
(l to r) "King - the striped dog, Addie - the spotted dog, the one that kept growling at you." And of course Iapetus .
........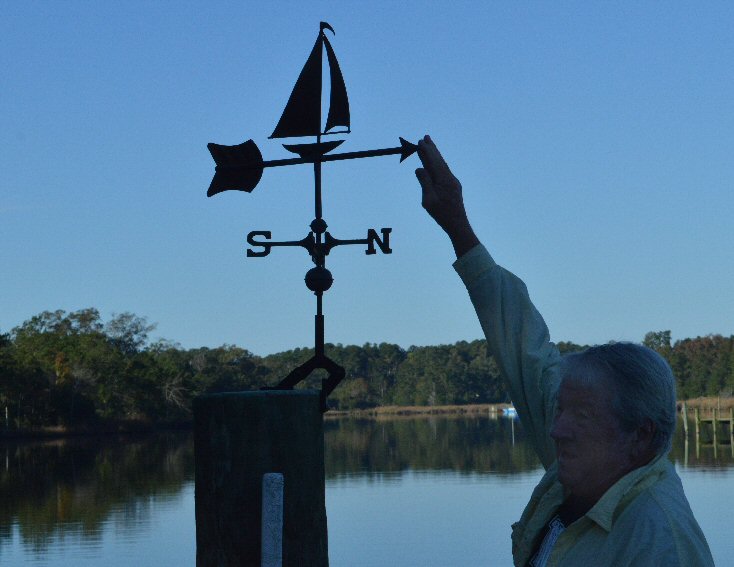 Jim sets the desired wind direction.
........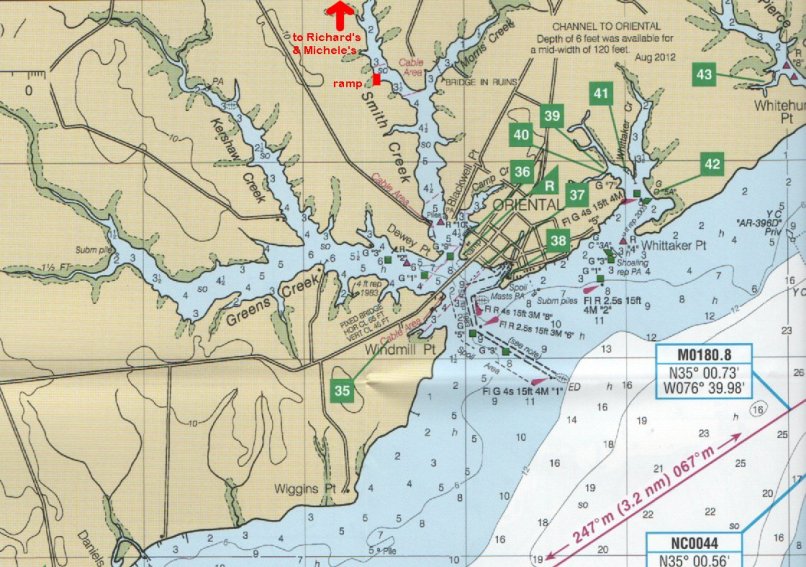 Soon afterwards, we were ...
........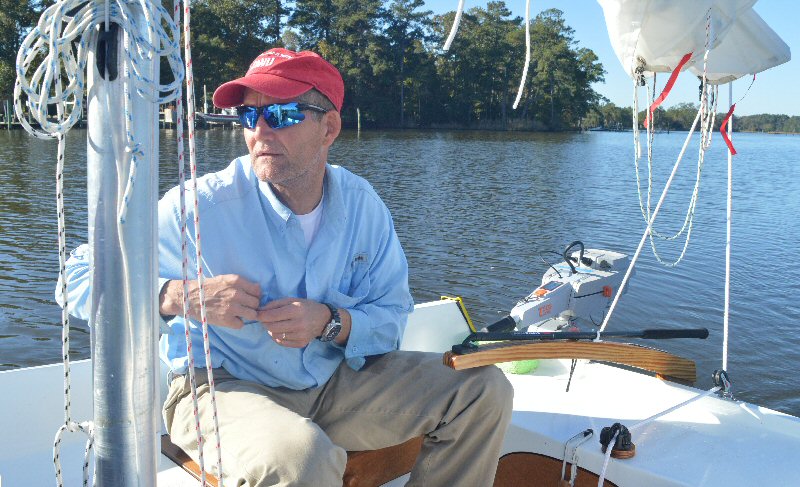 ... ghosting back down Broad Creek towards our home ramp.
........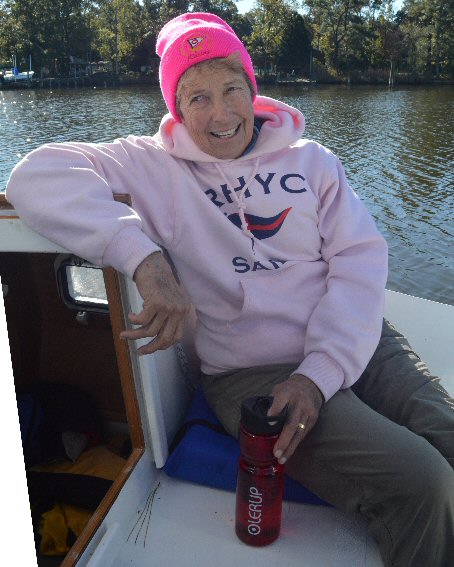 Today, Linda was with us on Avocet since Michele was off scaring up potential patients for a little Oriental pediatric practice.
........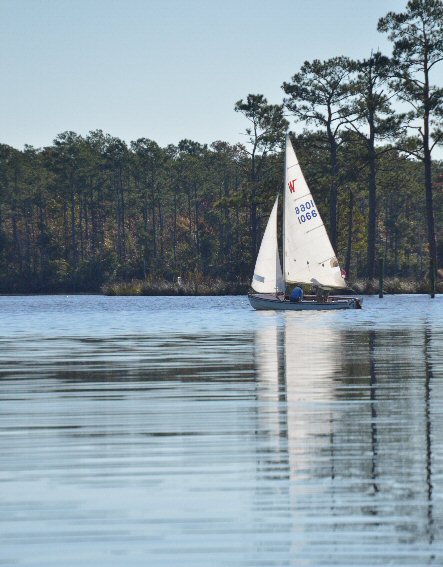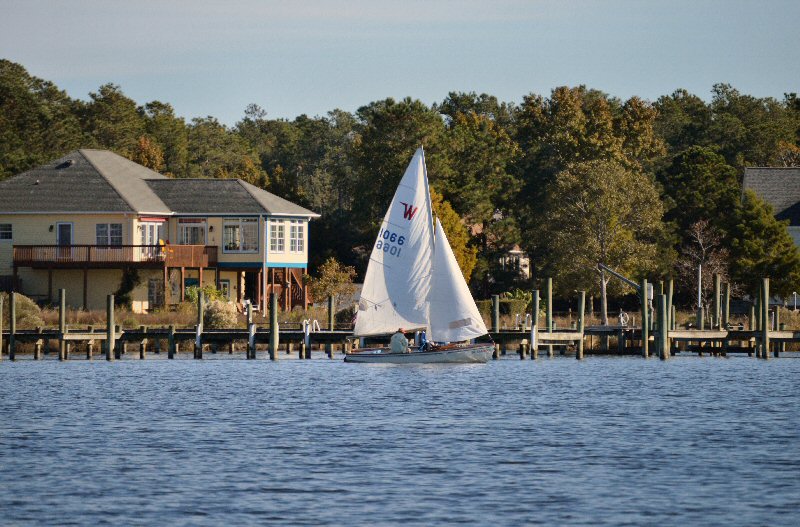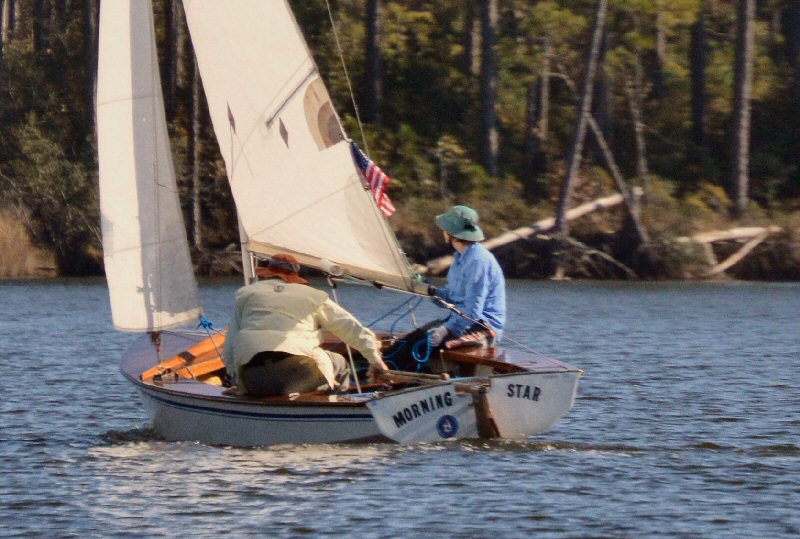 AnnMarie replaced her aboard Morning Star.
........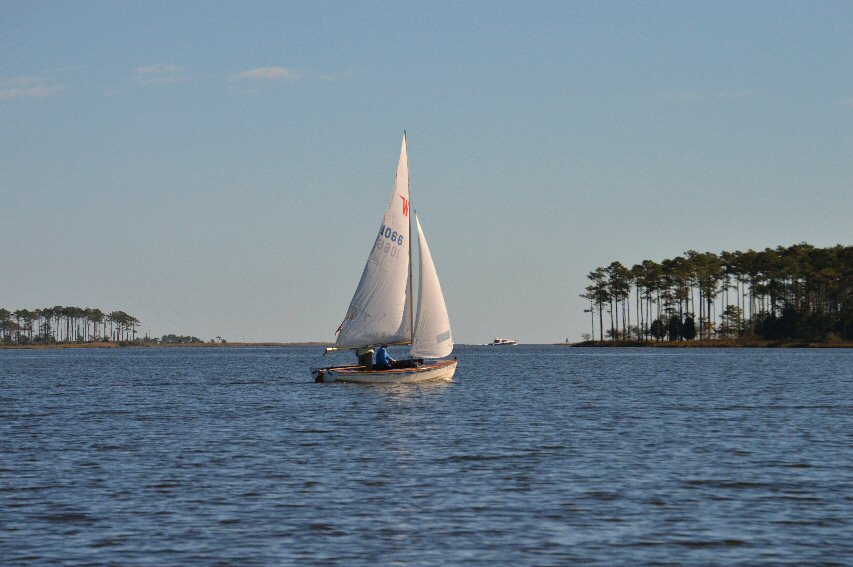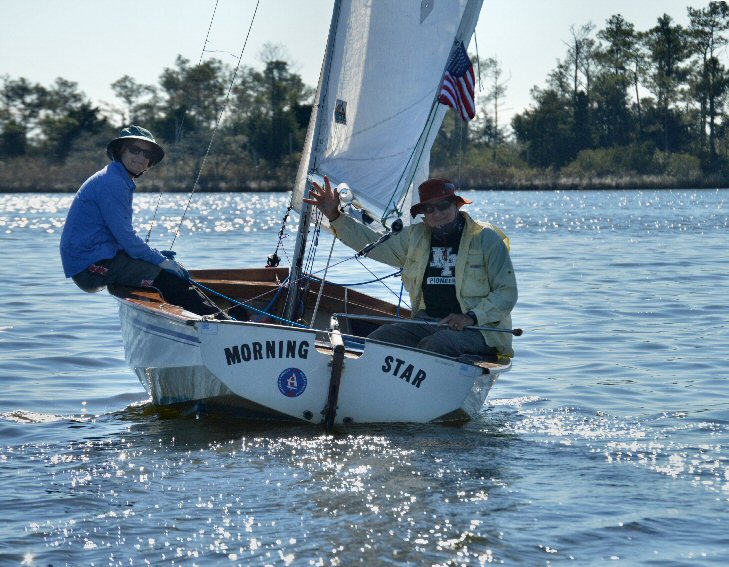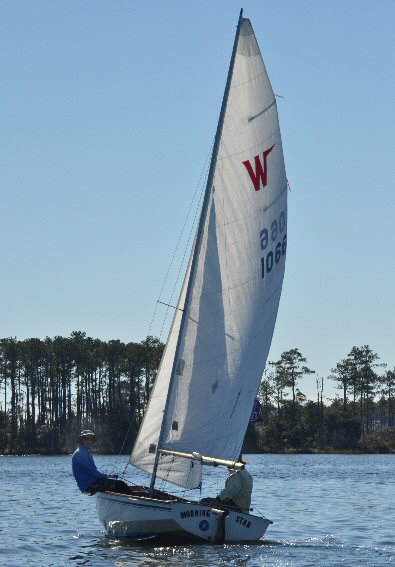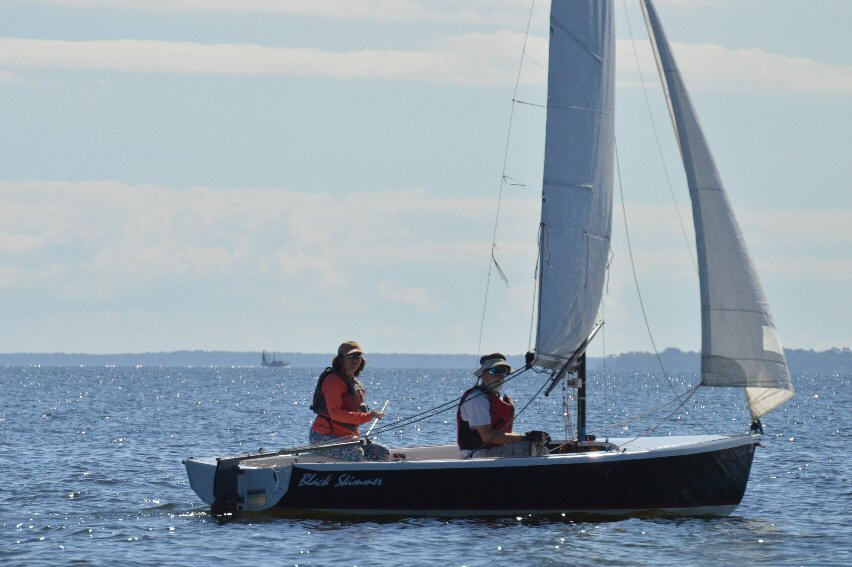 It was a run back to Oriental and Smith Creek, with slightly better pressure - again just as forecast.
Nancy is at the helm of Black Skimmer today, with Uwe as crew.
........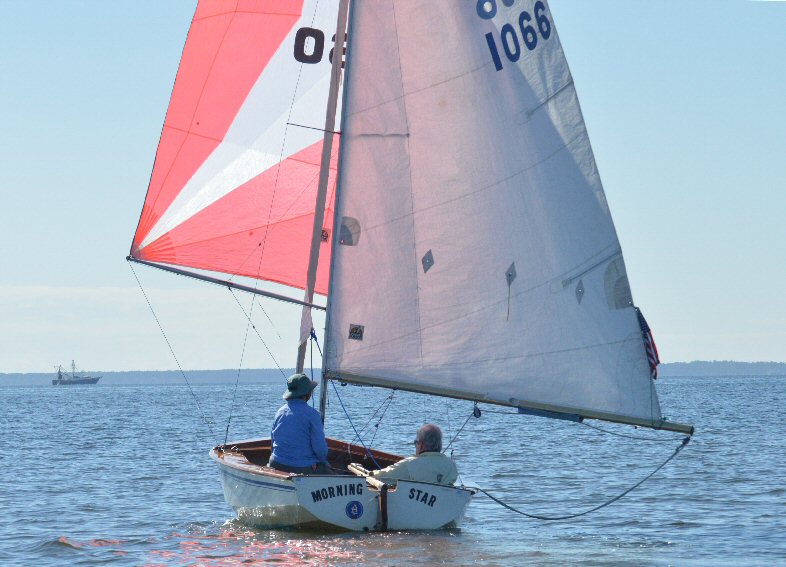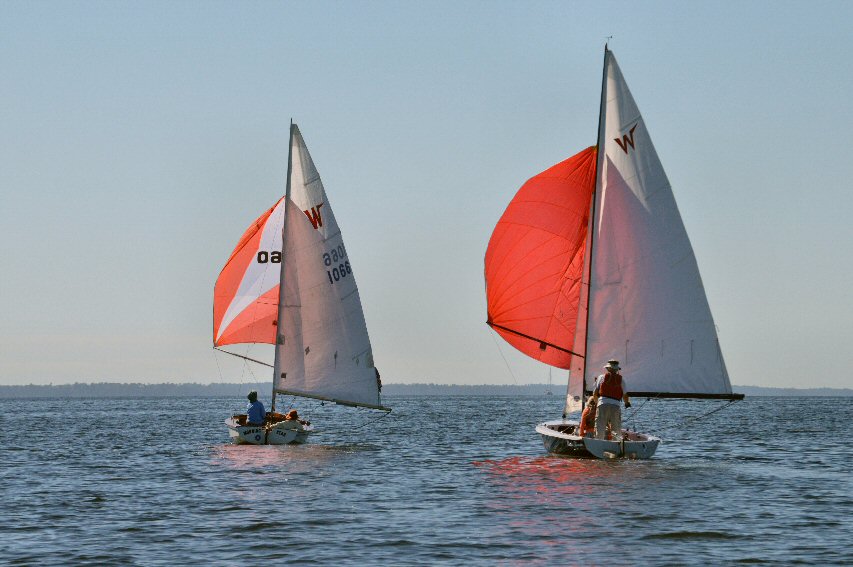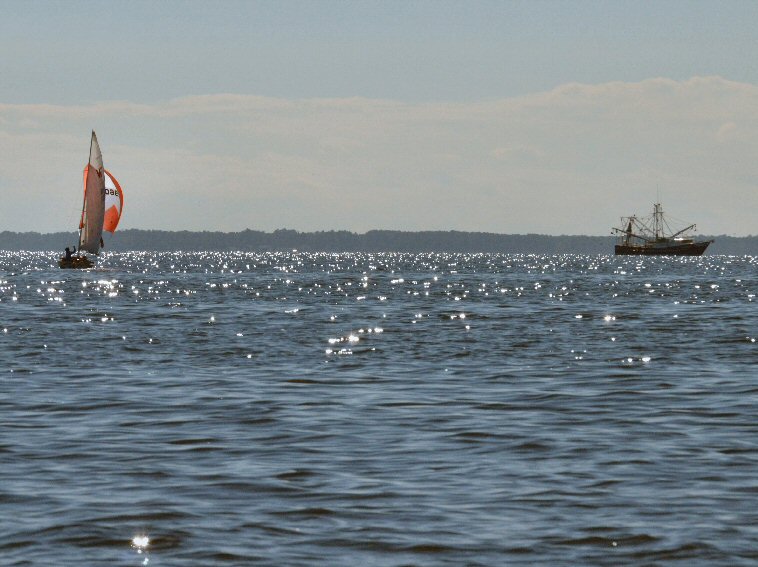 a glorious day!!
........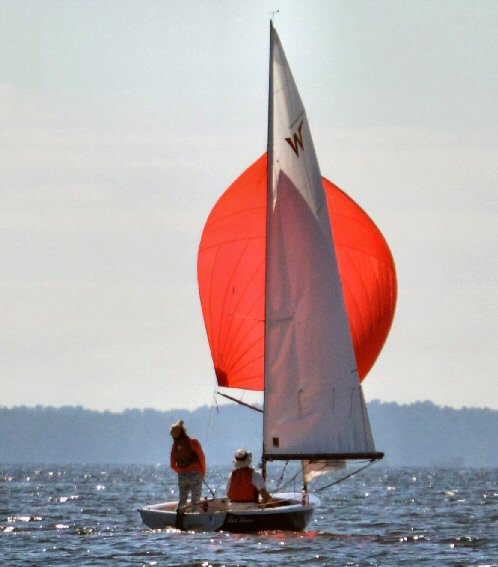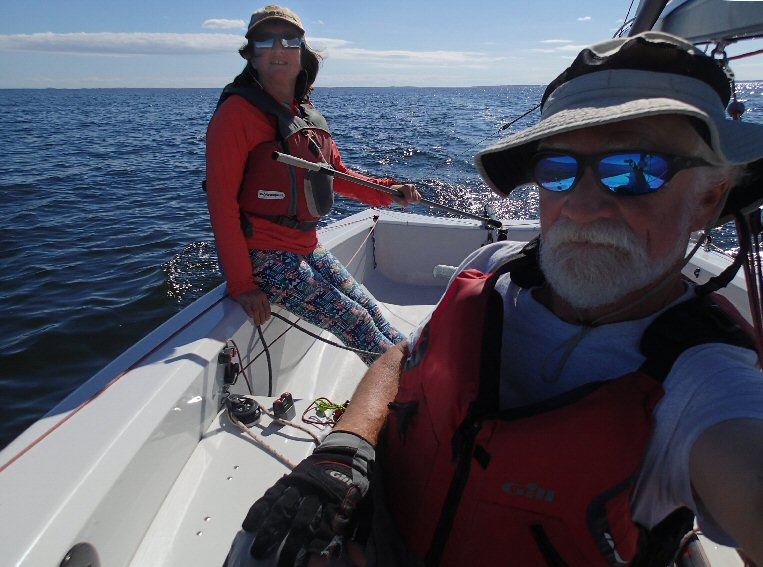 A selfie: Nancy and Uwe
........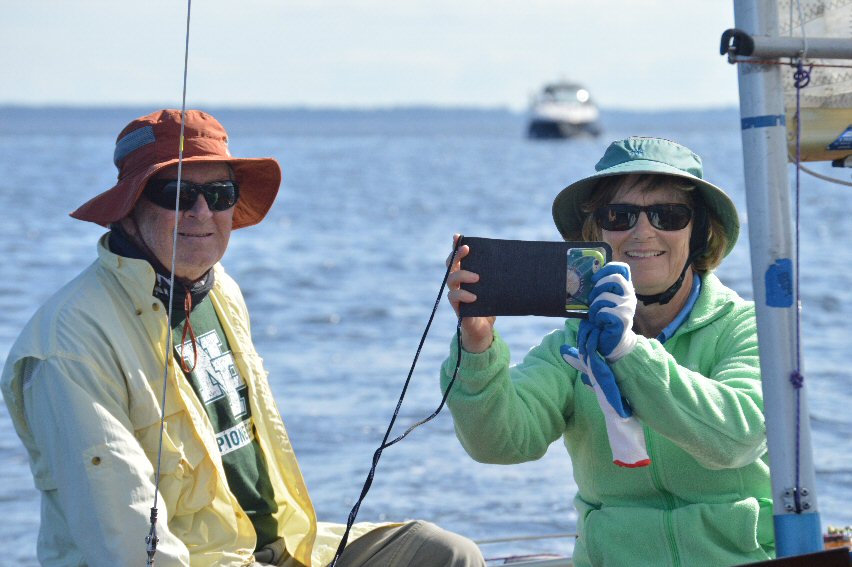 Jim and AnnMarie - duelling cameras
........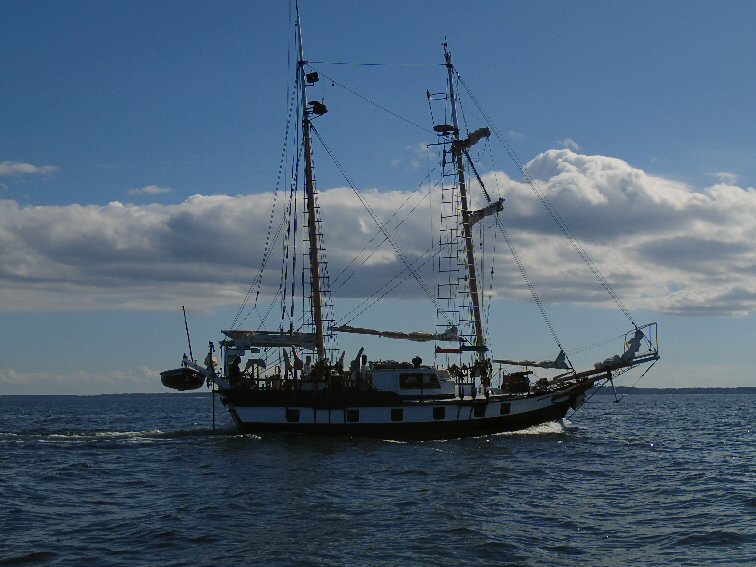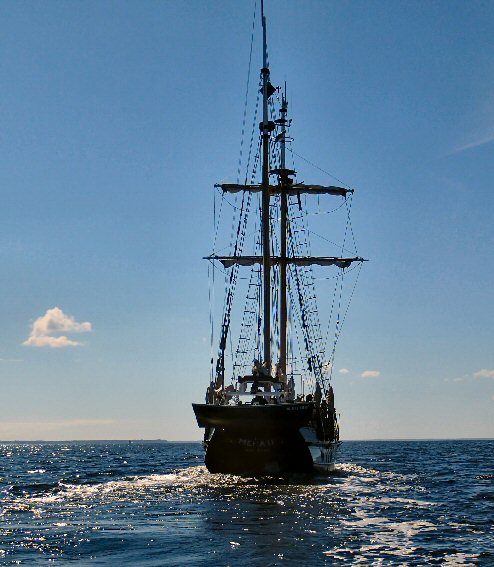 The MEKA II, a licensed privateer, left us in peace and after richer pickings one presumes.
........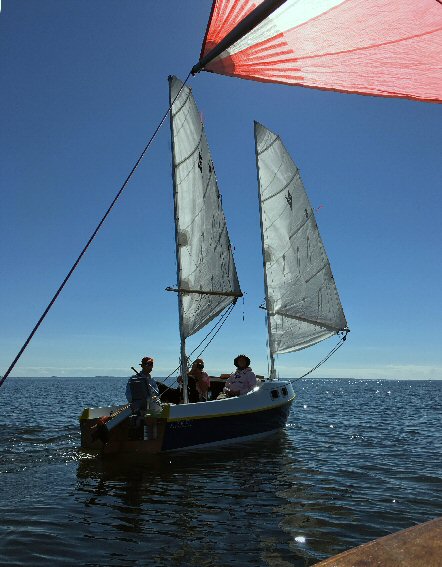 All snotters snugged, Avocet moves right along as we near the harbour at ...
........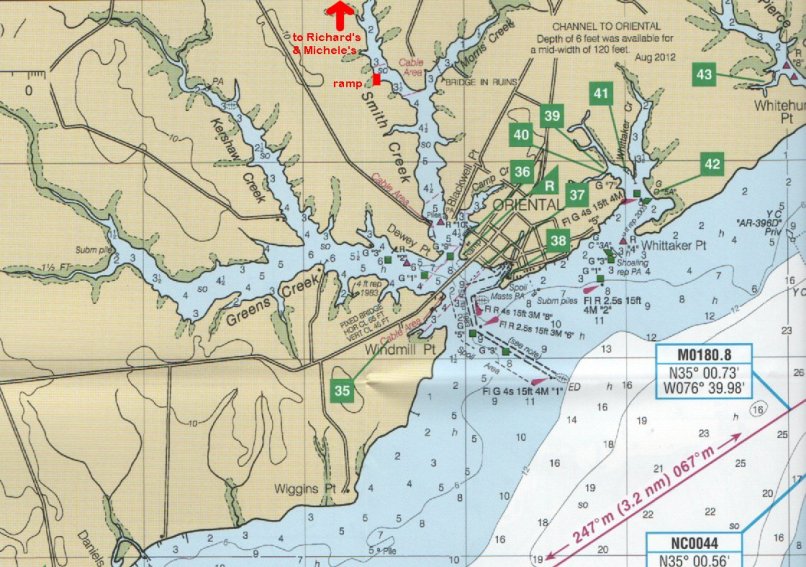 ... Smith Creek.
........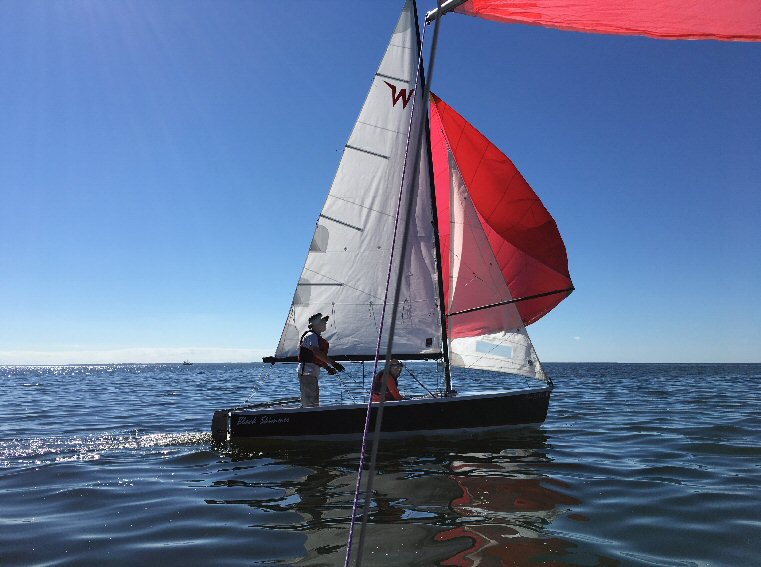 Uwe and Nancy return after their foray against the privateers.
........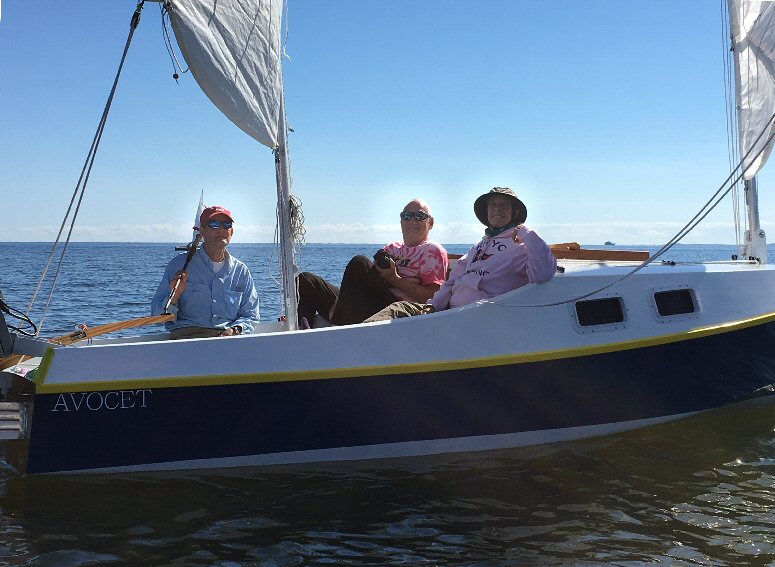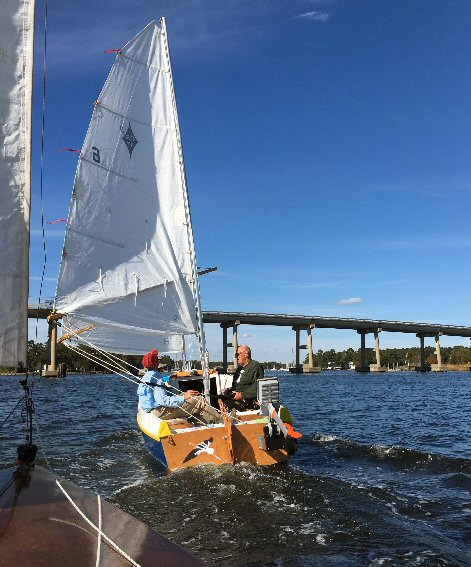 best breeze of the cruise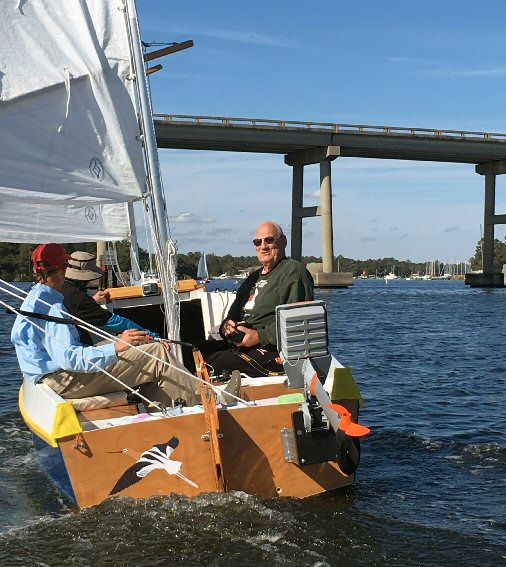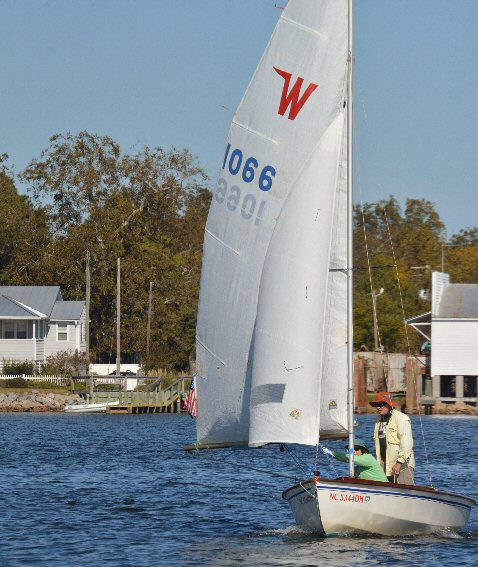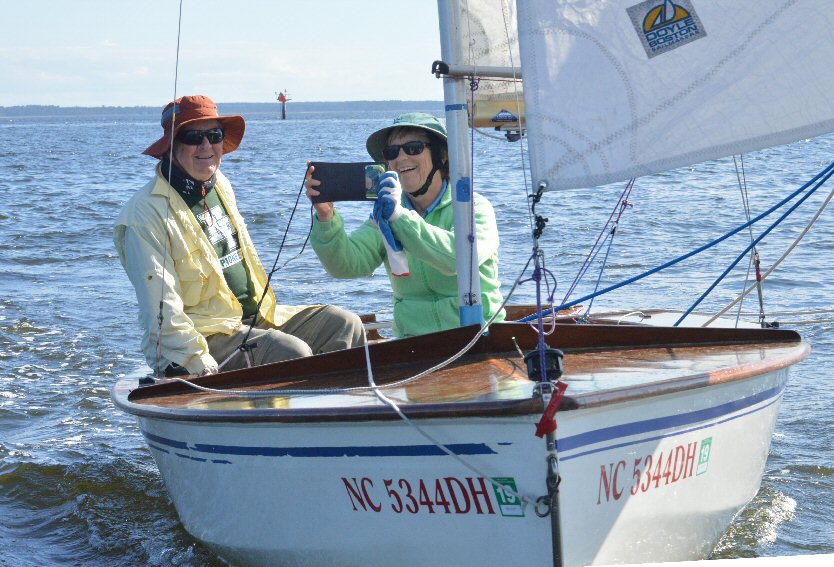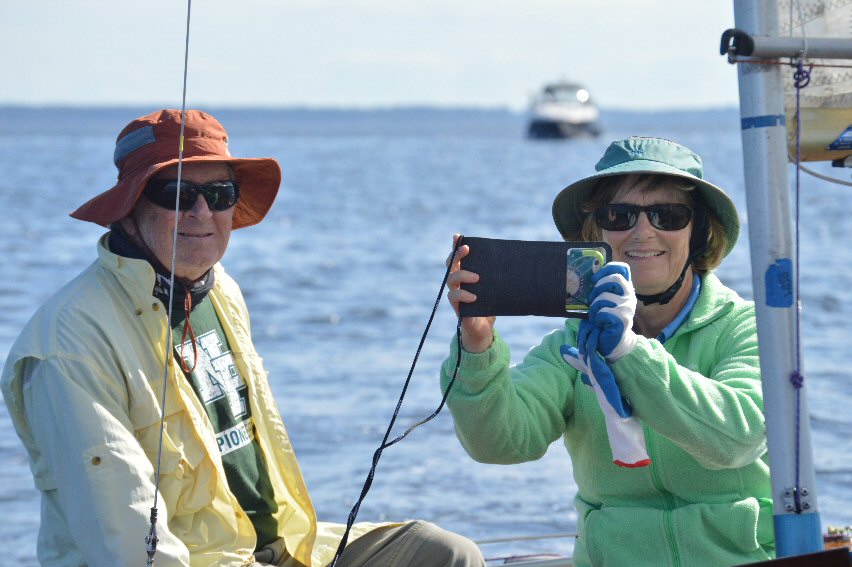 Here endeth the show.



We all spent a nice, convivial evening chez les Johnson after a relaxed haul-out. Wednesday Dinner: Grilled Hot Dogs, BBQ Baked Beans, Pasta Salad. After supper, serious discussion was held regarding the coming year's Tween Alphabets (HOT > OBD) Cruise, and our current thinking is this: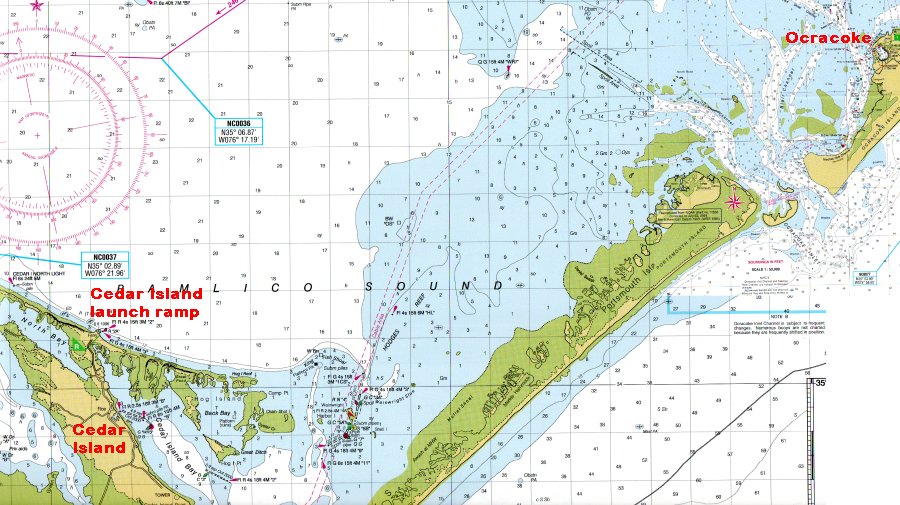 Launch at Cedar Island ramp and, weather permitting, sail to Ocracoke. Overnight in Ocracoke which has a motel, and return the following day. If weather is too bad, sail home Thursday. - larger version chart above available here

Thanks again to Richard and Michele plus Uwe and Nancy for being such kind and generous hosts.