Wayfarer 1321's Tip of the Mitt Adventure 2011
Monday 20 June pics - 1
photos by Gary Hirsch, Uncle Al and Ben Algera
...
View from our Rogers City room at the Driftwood Motel
...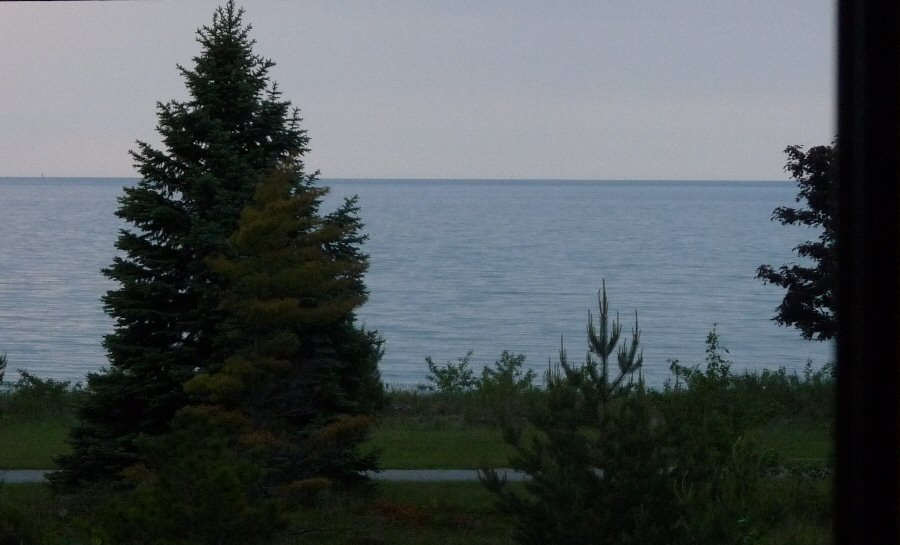 302
...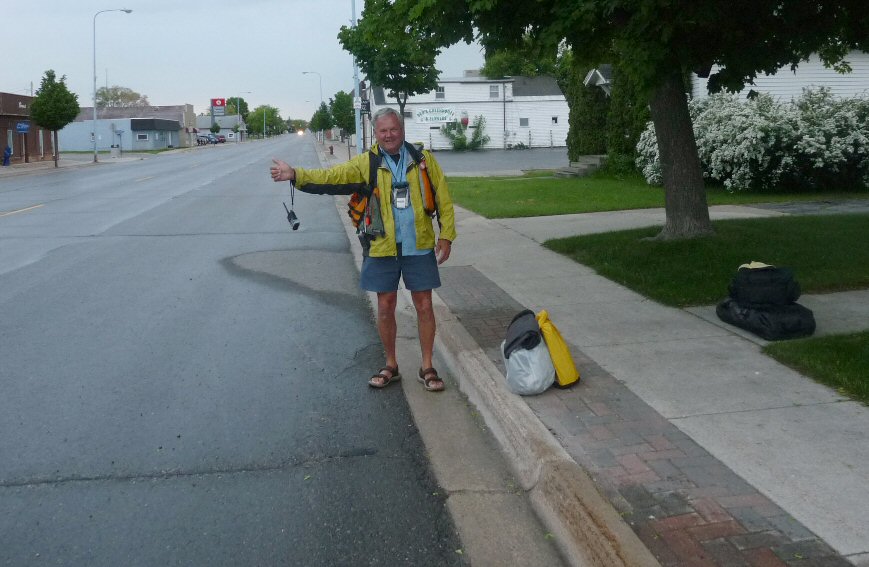 303
...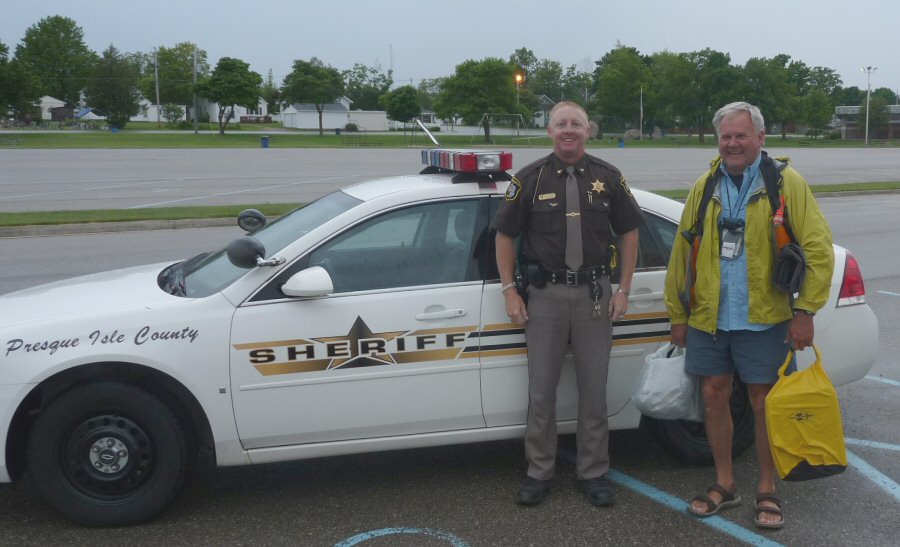 304
...

305
...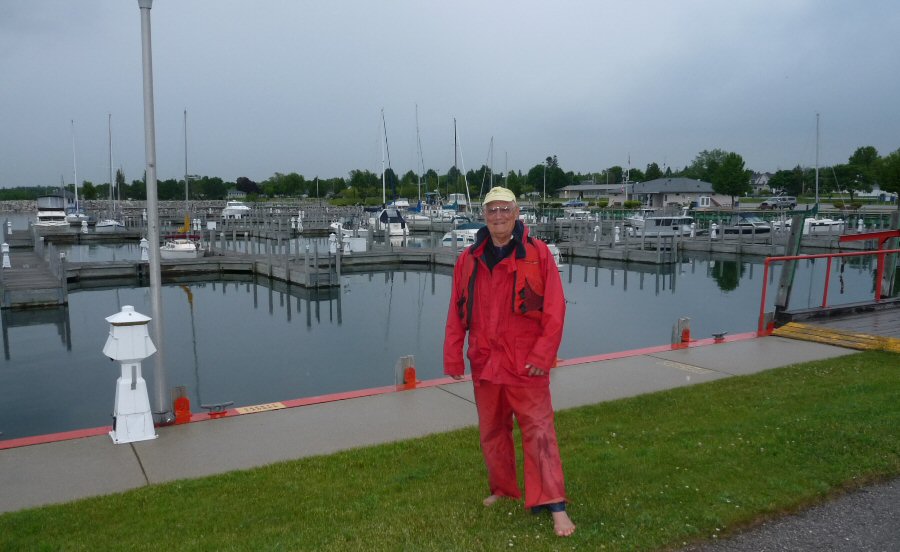 306 - click here for larger image
...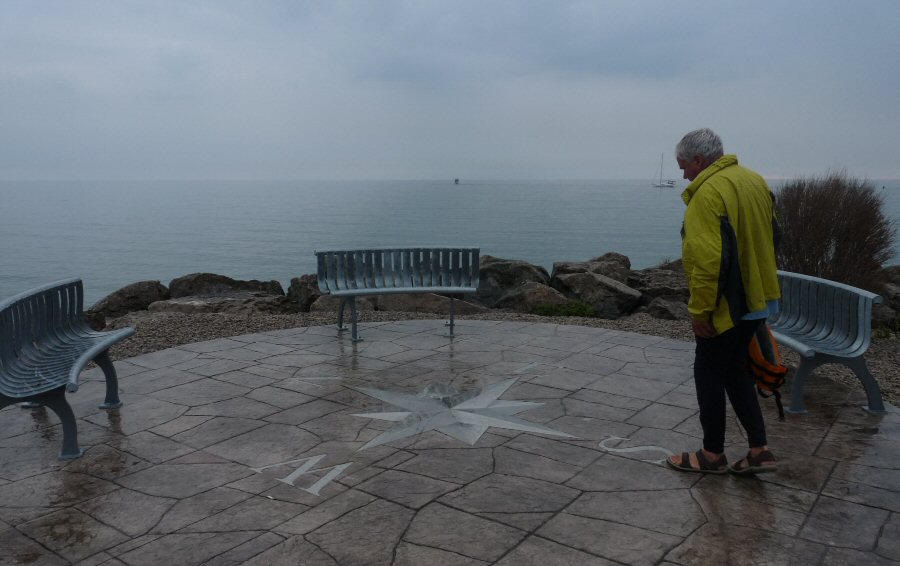 A walk to the very prettily laid out point confirmed our preliminary diagnosis: no wind - and light rain.
...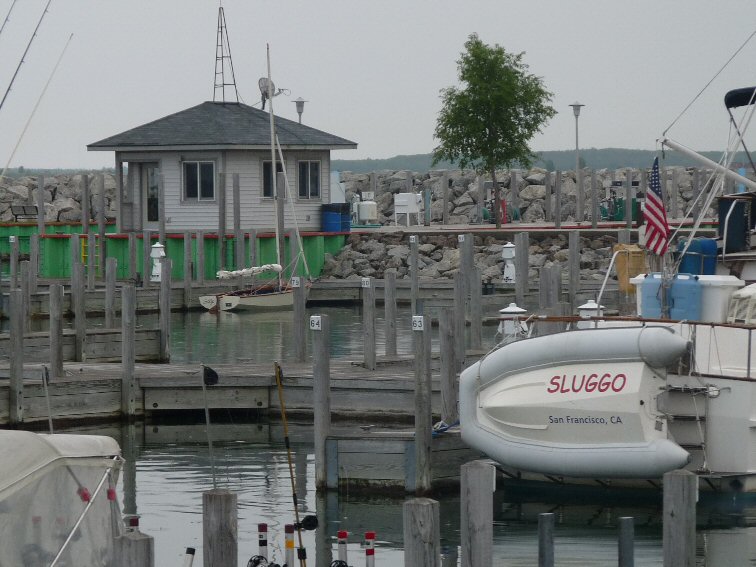 After a last look around the deserted marina, we decided to go back to the Driftwood
so that Al could supplement his sleep while Gary would read and watch for wind.
...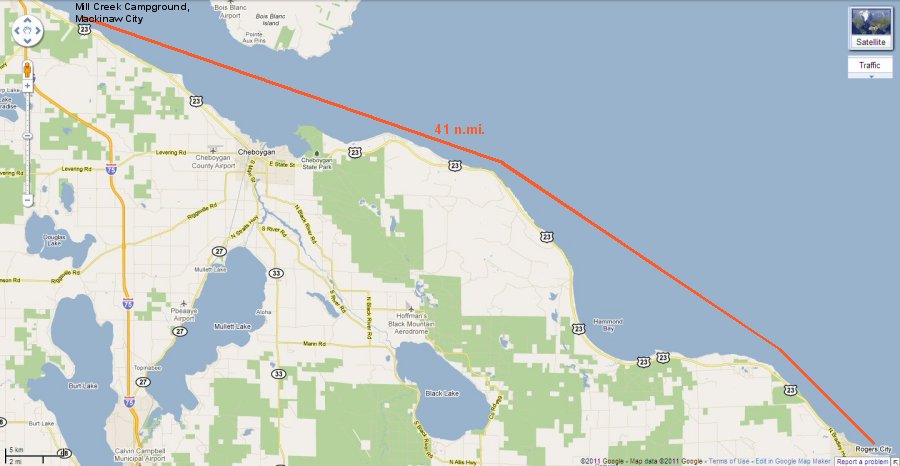 W1321 track on the 20th:

A light, five-knot easterly filled in about 1030 and slowly built to about 15 knots, gusting higher as it funnelled between Bois Blanc Island and the mainland. As we neared The Mill Creek Campground in Mackinaw City under spinnaker, we achieved our max speed for the week - 9.9. knots. Amazingly, despite our late 1100 hrs departure from Rogers City in very light winds, we reached Mill Creek by 2000 hrs - click

here

for larger image

...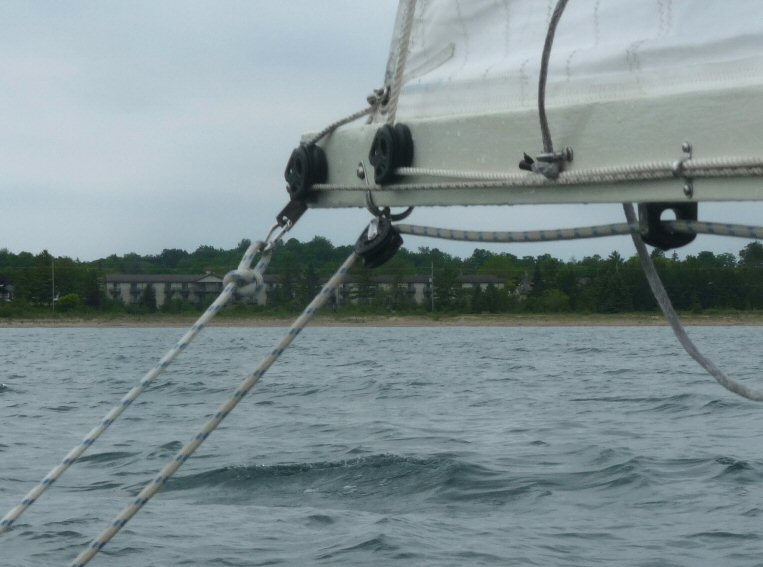 311
...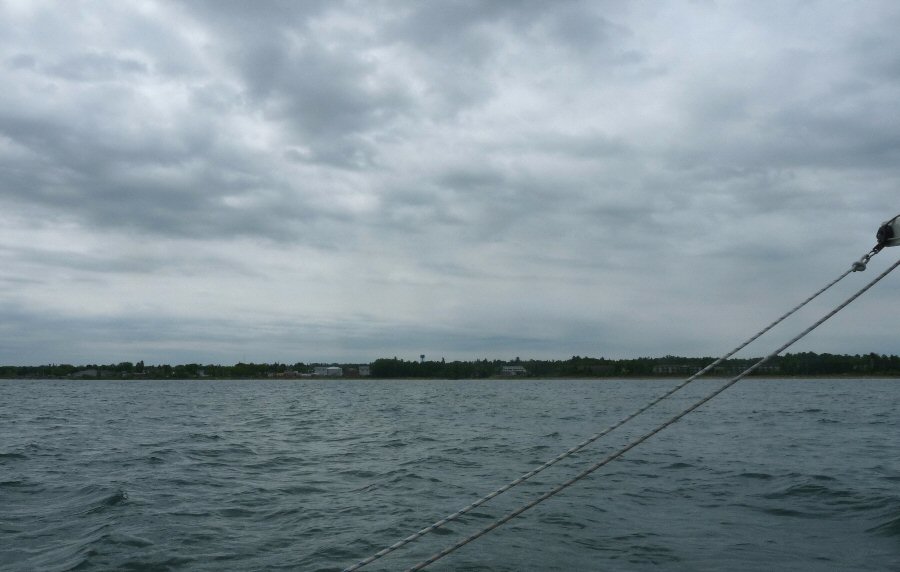 312 - click here for larger image
...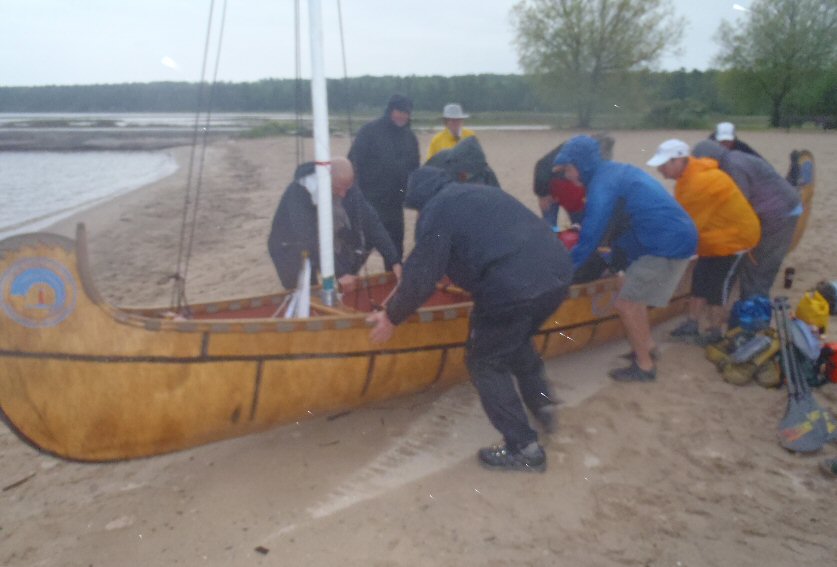 Meanwhile, early in the morning, Team Gabagouache had gotten underway in earnest from Mackinaw City.
...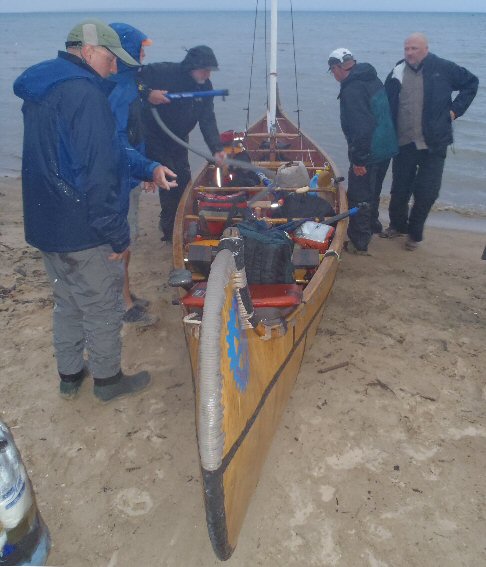 322
...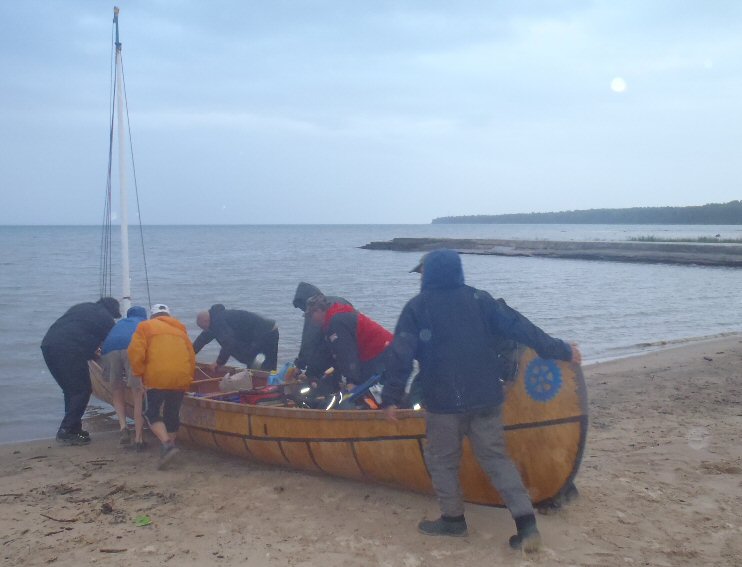 323
...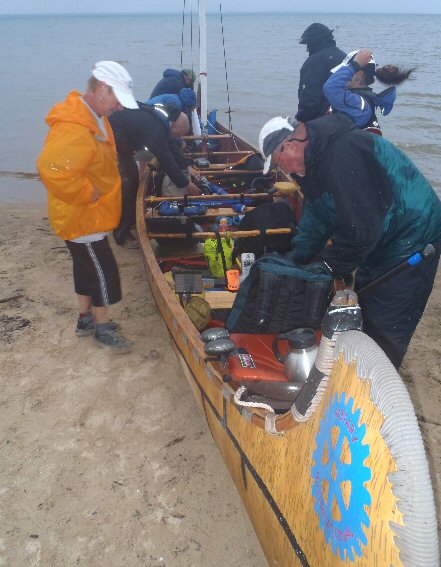 324 - click here for larger image
...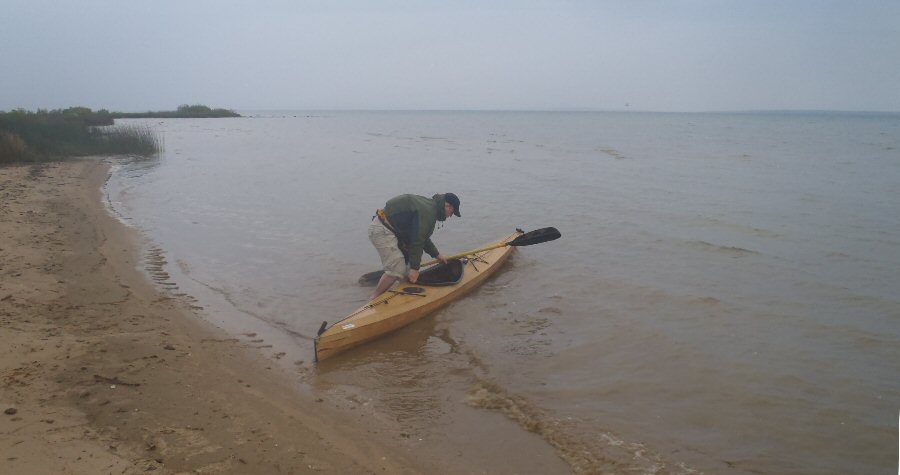 325 - click here for larger image