the Chesapeake Bay Wayfarer Cruise 2008
Thursday 29 May
: Tangier & Watts Island - 6
photos by Gary & Jeremy Hirsch and Uncle Al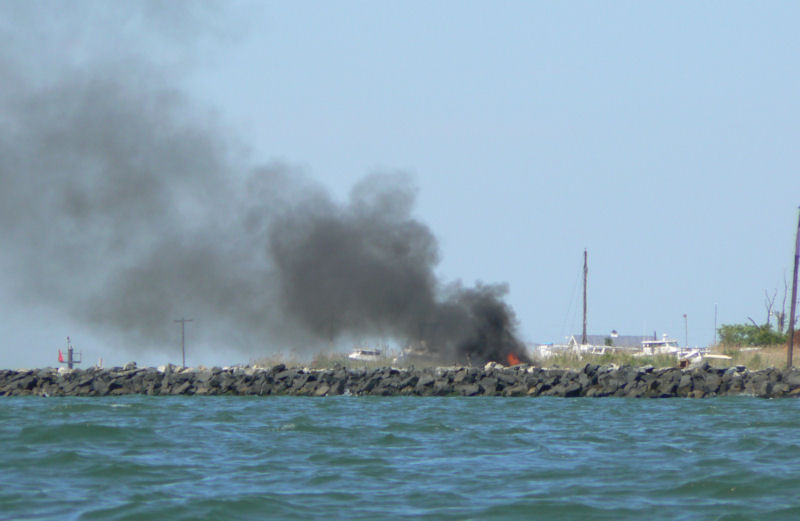 Near the west end of the Tangier Island main channel: Hmmm. I do believe that this would be ...


...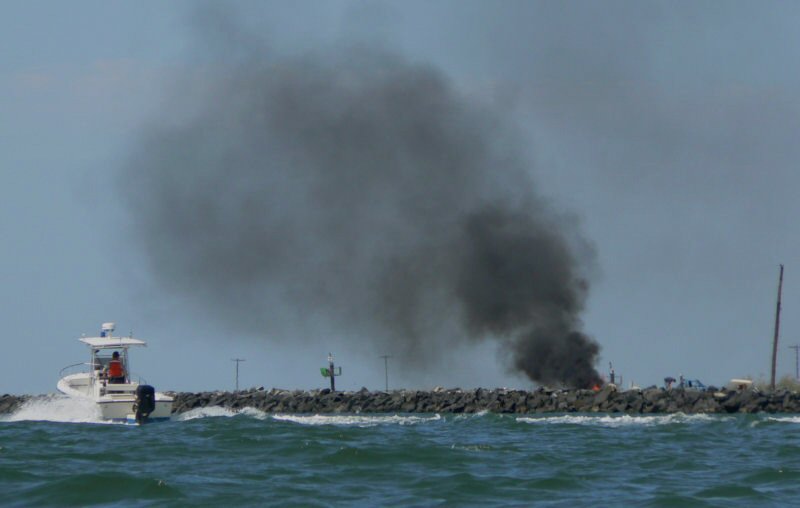 ... frowned upon where

I

live.


...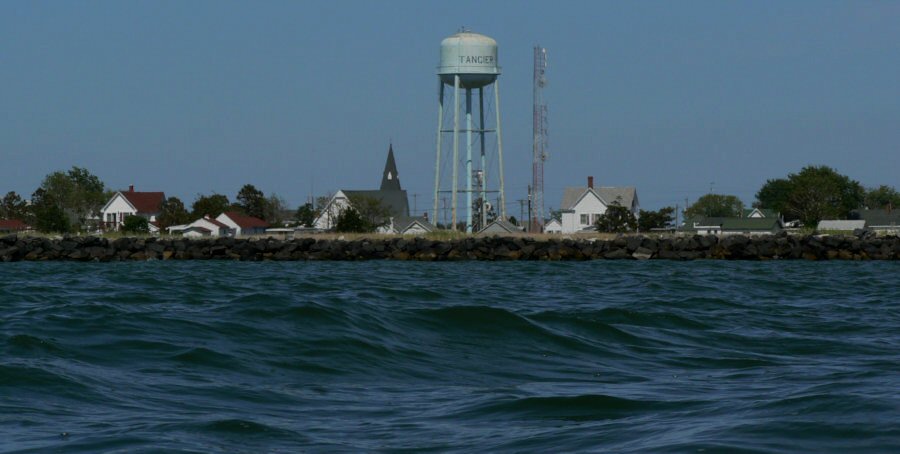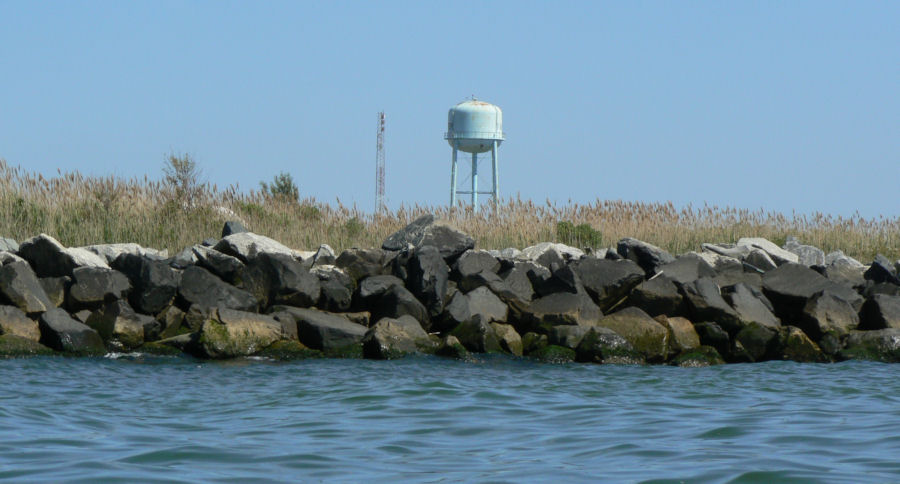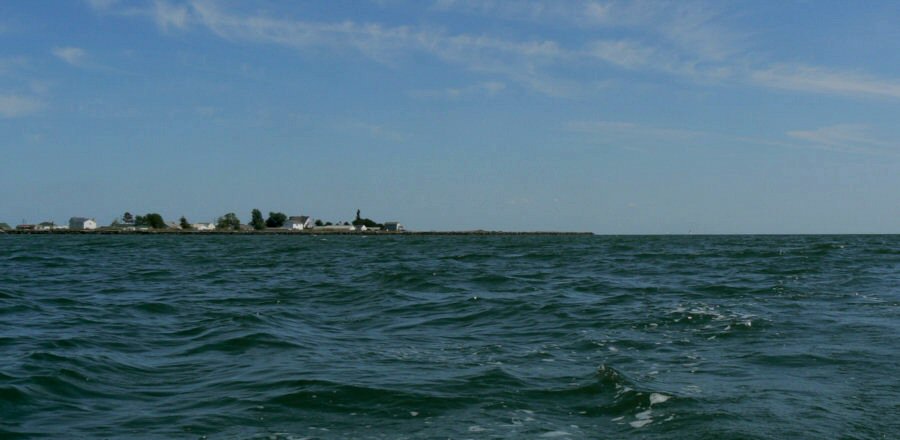 Nearly "home". We have entered the main channel.


...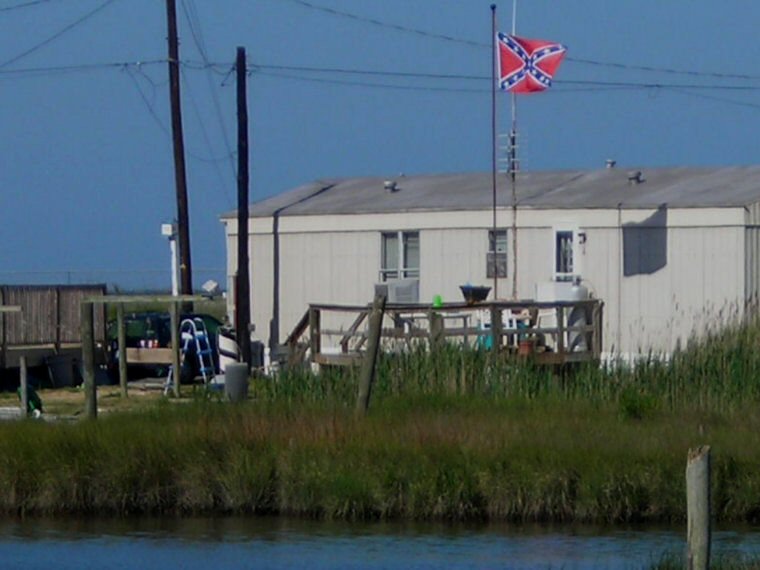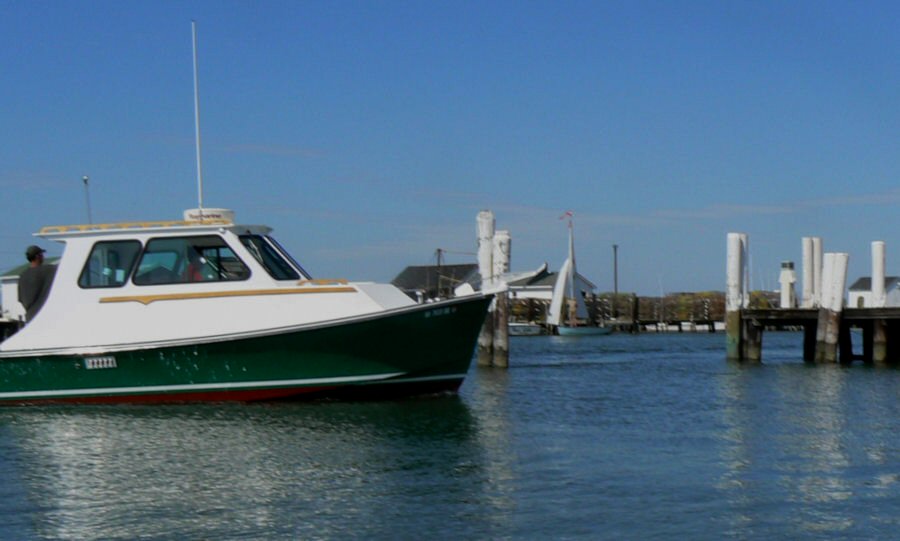 No good deed goes unpunished: Dick came in via the east end of the channel. As he neared the marina, a motor boat approached.
Nice guy that he is, Dick hugged the far side to make life as easy as possible for said boat. So naturally, Dick ...


...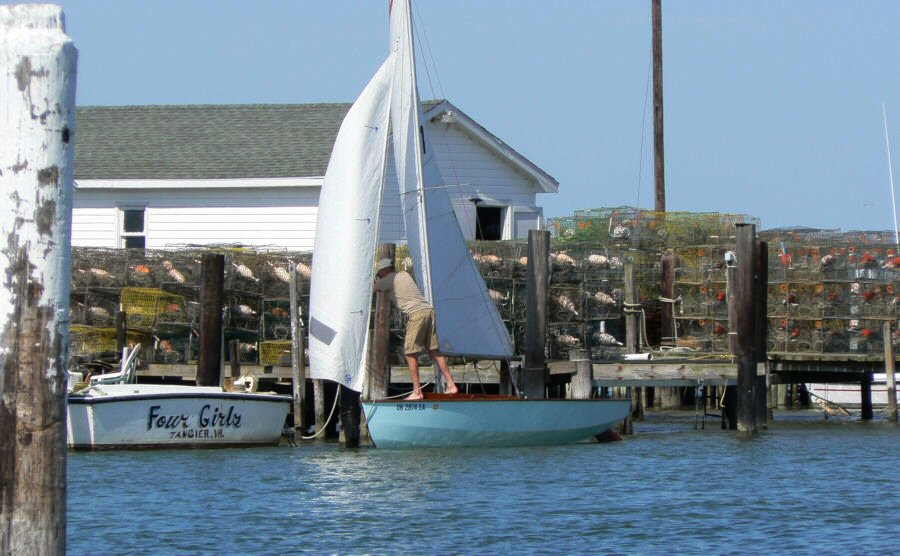 ... ran aground and got hung up on the pilings. Even that would have been easily overcome, if Dick had had ...


...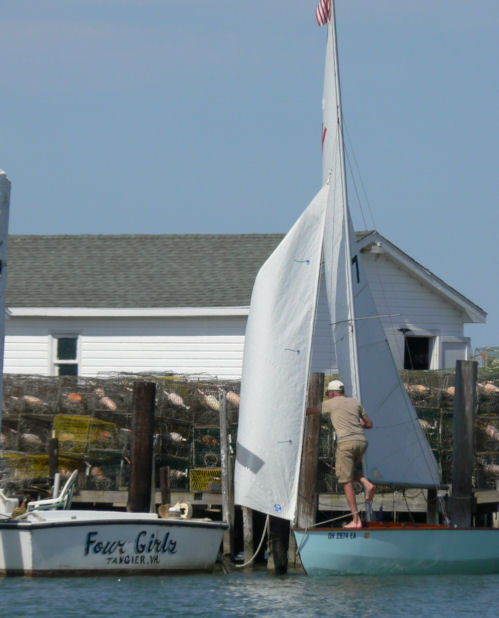 ... a crew available to fend off and back the jib while Dick steered. Still, Dick untangled himself and

Blue Mist

in fairly short order,
and in doing so, certainly earned himself a richly deserved beer!!


...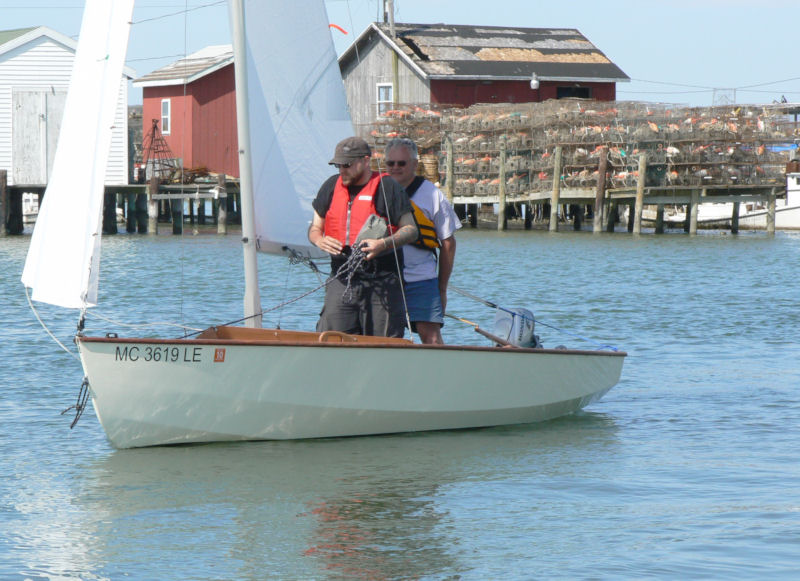 Meanwhile, Gary and Jeremy, with four hands available, bring

Solje

to her dock without ...


...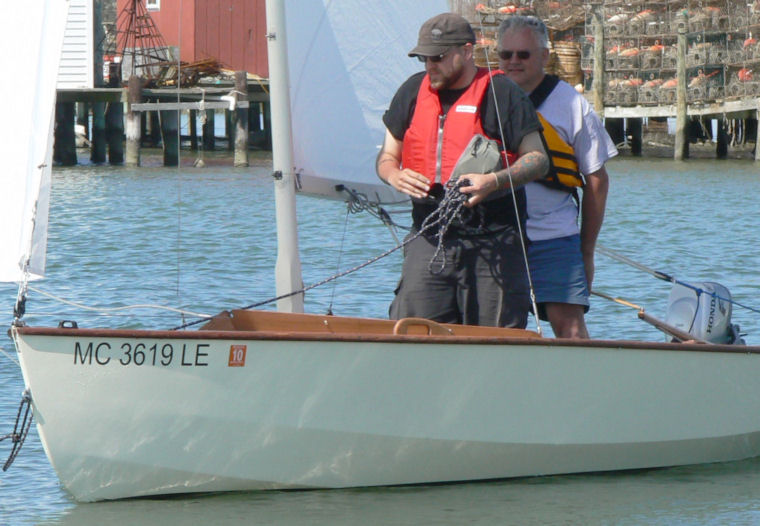 ... incident. Soon we were all assembled at

Hilda

's for supper,
whereupon we dawdled back down towards the boats for another lazy evening.


...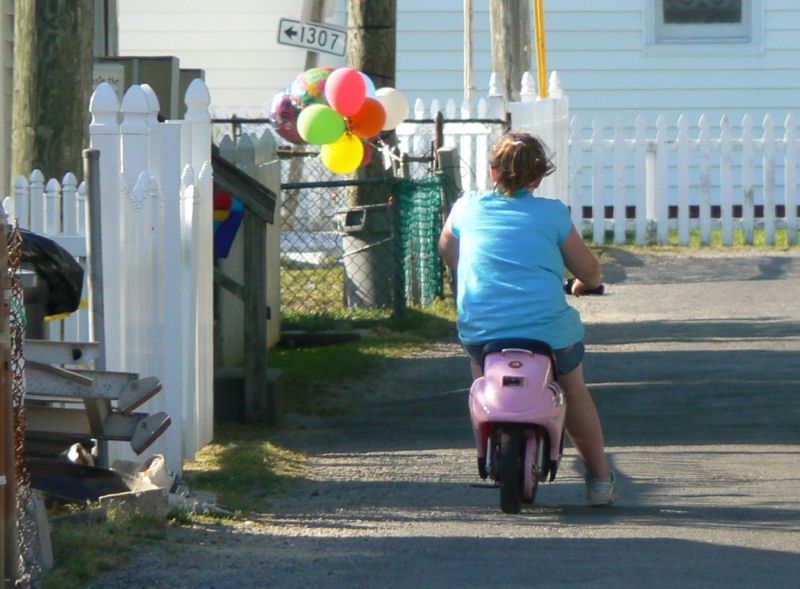 A young lady zipped into ...


...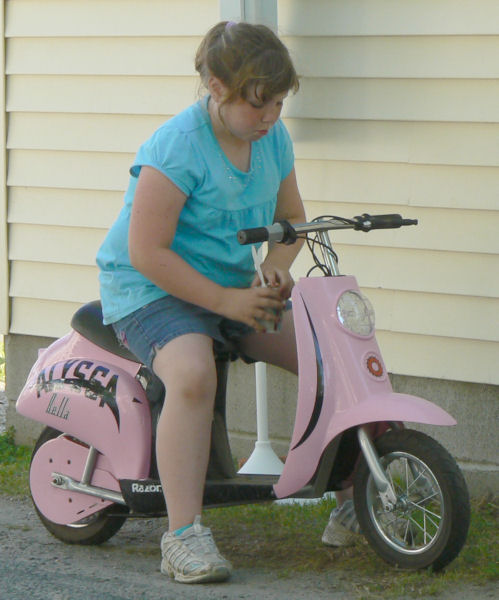 ...

Spanky's

for an ice cream. No curb service here, though!!


...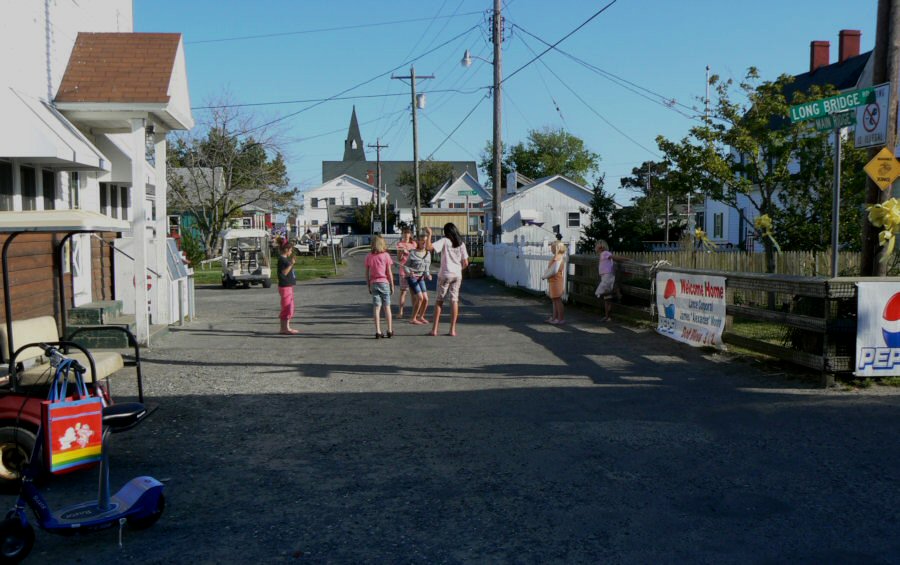 This reminds me of growing up on Toronto's Algonquin Island where we kids would hang out at the Algonquin Island bridge most days.


...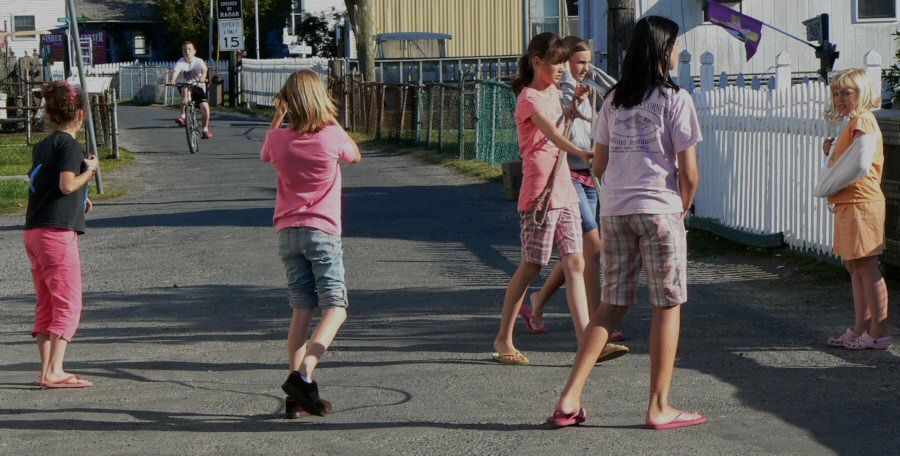 Here the young ladies have gathered in front of the supermarket for ...


...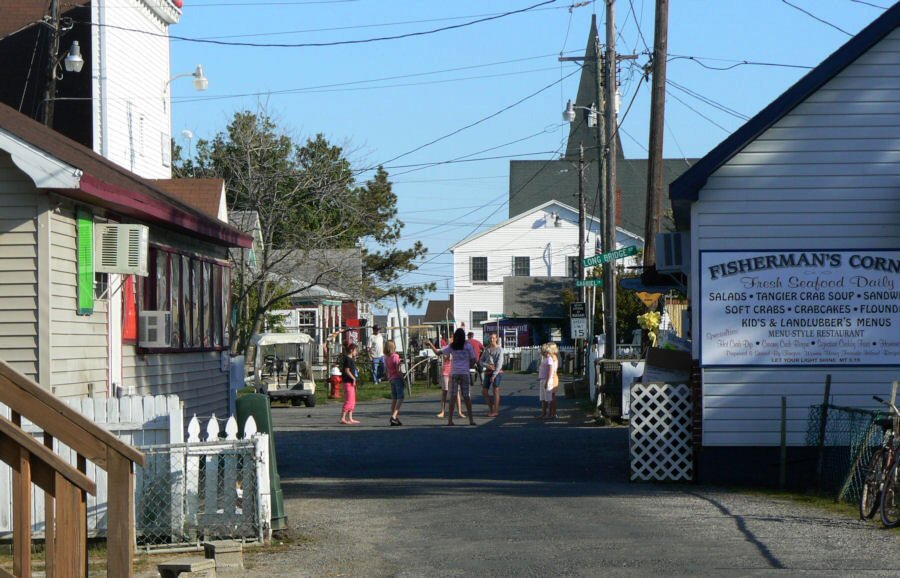 ... a little Double Dutch.


...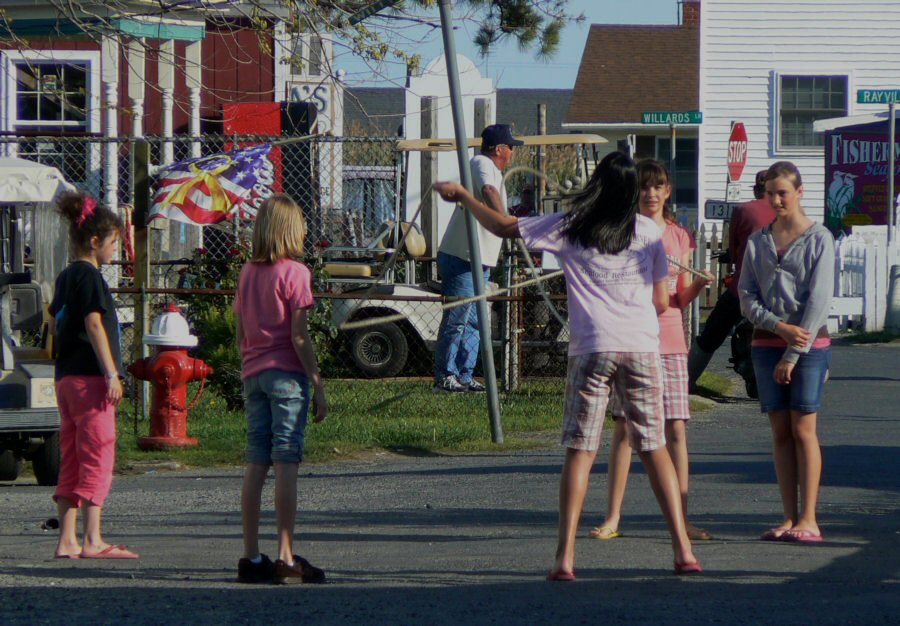 No chicken-shit skipping ropes here! We're talking genuine mooring lines, folks!! Hope no one's boat is adrift!!!


...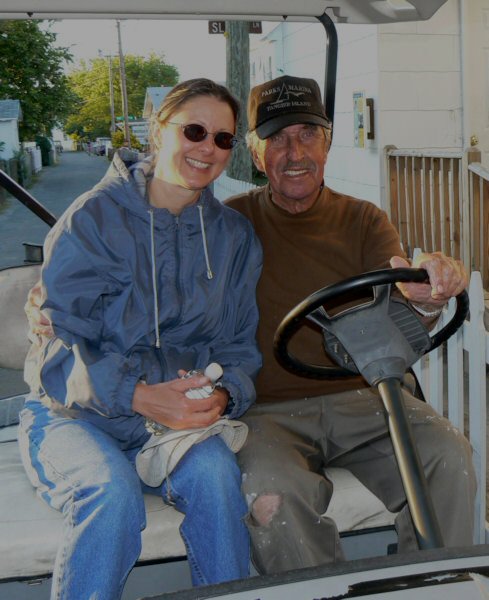 Milton, one of the disappearing breed of Watermen, was again happy to give Hans and me a ride from the marina to Hilda's - a ride that featured a complete, narrated tour of the Island which Hans and I appreciated very much. But afterwards, Milton - as you can clearly see - was even happier to have the lovely Mary in his souped up Tangier Island hot rod.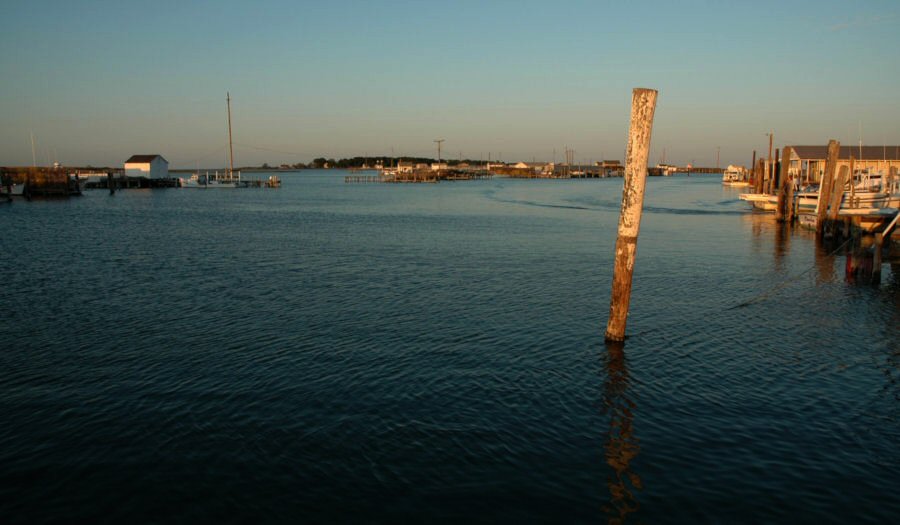 Thursday's sunset as seen from the marina
- click here for full-size pic


...

...

...