the Chesapeake Bay Wayfarer Cruise 2008
Wednesday 28 May
: Crisfield to Tangier Island - 3
photos by Uncle Al, Dick Harrington, Gary & Jeremy Hirsch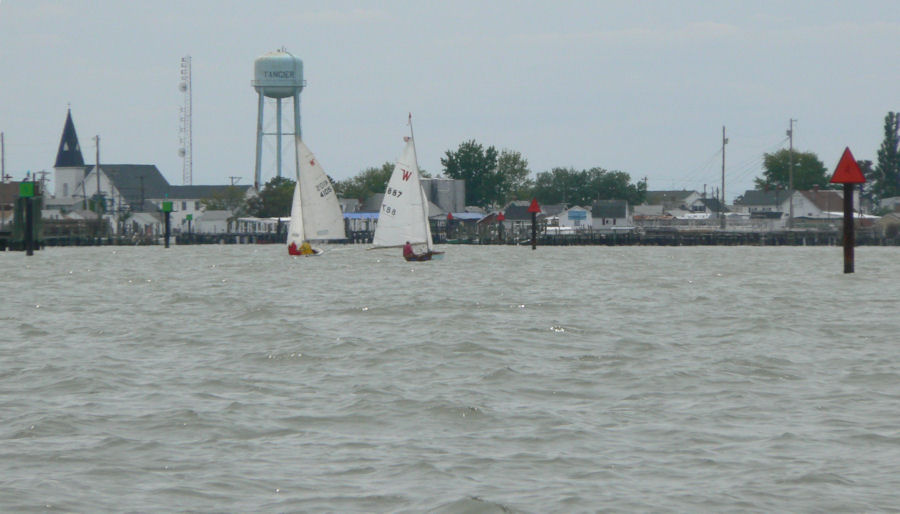 Entering the Tangier harbour: In winds that continued to abate, Tony and Mary
(l)
had long since decided to raise their main, as had Gary and Al, in order to make their Tangier trip just a tad shorter and their entrance just that little bit grander. Dick, in the same spirit, has hoisted his genoa. - for full-size pic, click
here
...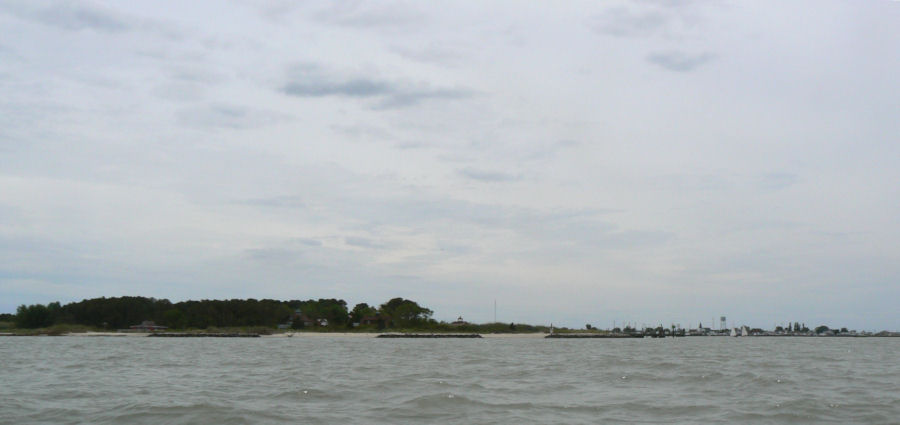 Here's what they looked like from

Solje

- first unzoomed and then ...
- for full-size pic, click here


...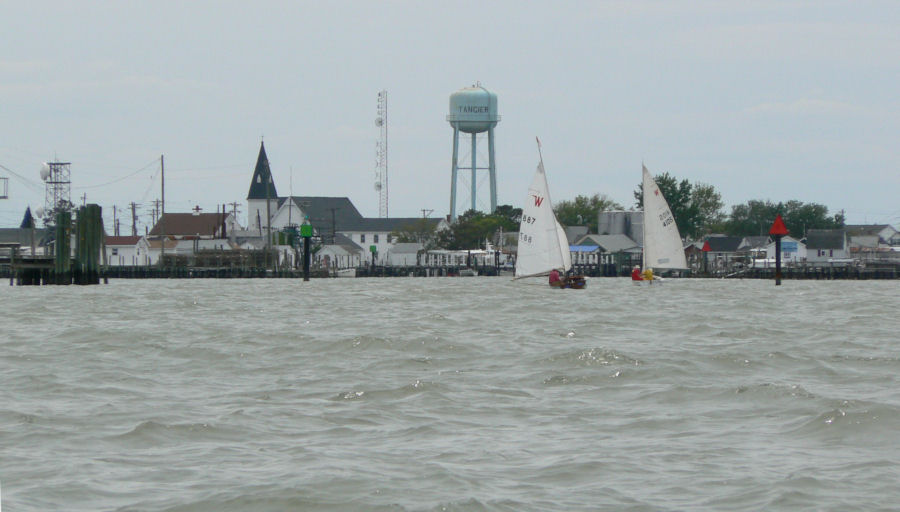 ... with the full zoom on.
- for full-size pic, click here


...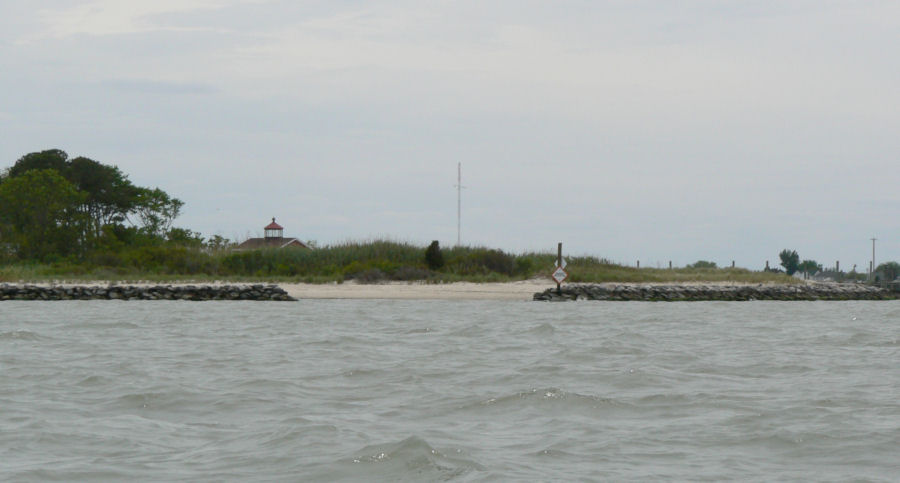 A nice change of scenery after a couple of hours in the middle of just water.


...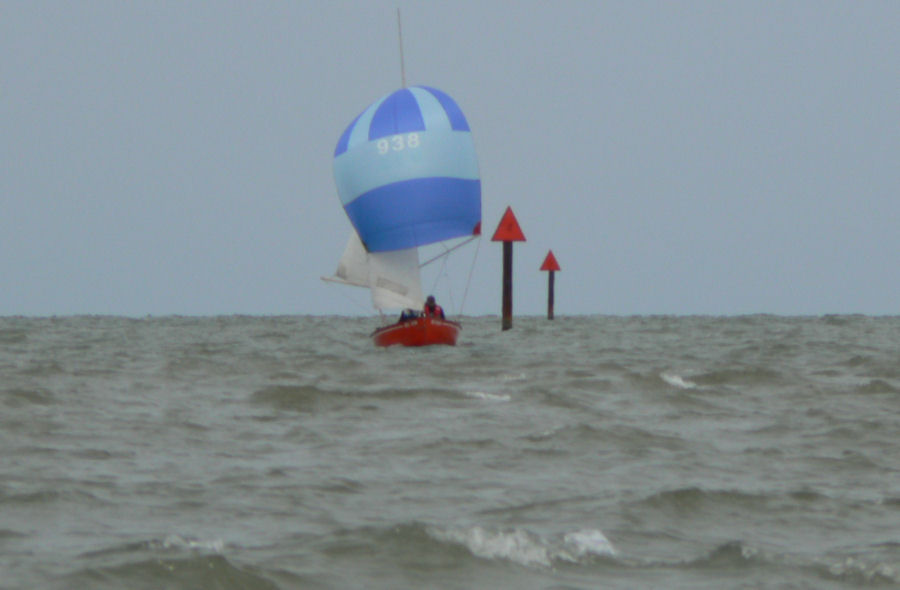 Having dropped way back under trysail alone, Hans and Jeremy have pulled out all the stops. Without doubt, this must be
the first time anyone has sailed a Wayfarer with this sail combination: trysail, genoa and spinnaker!!


...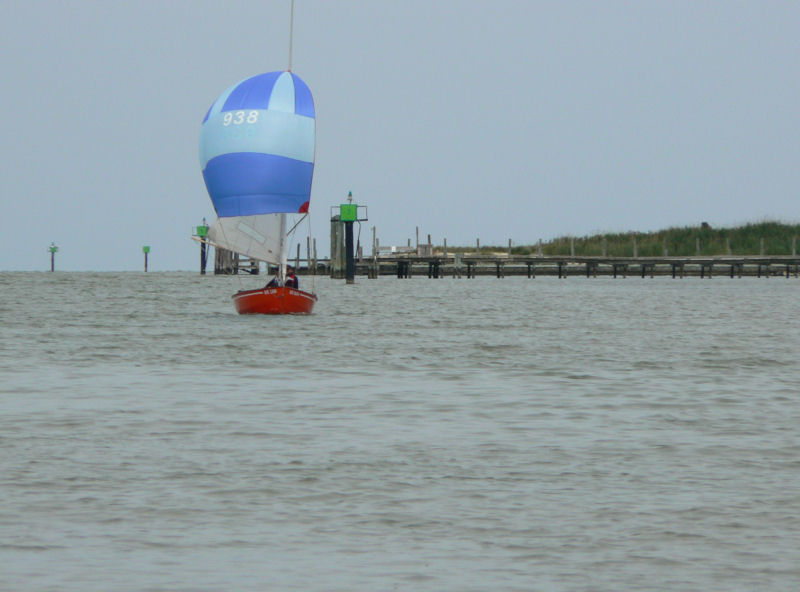 It pays to stick fairly much to the marked channel here - even in a Wayfarer which can run in six inches of water.
Why, you ask. Well, have a closer look at the ...


...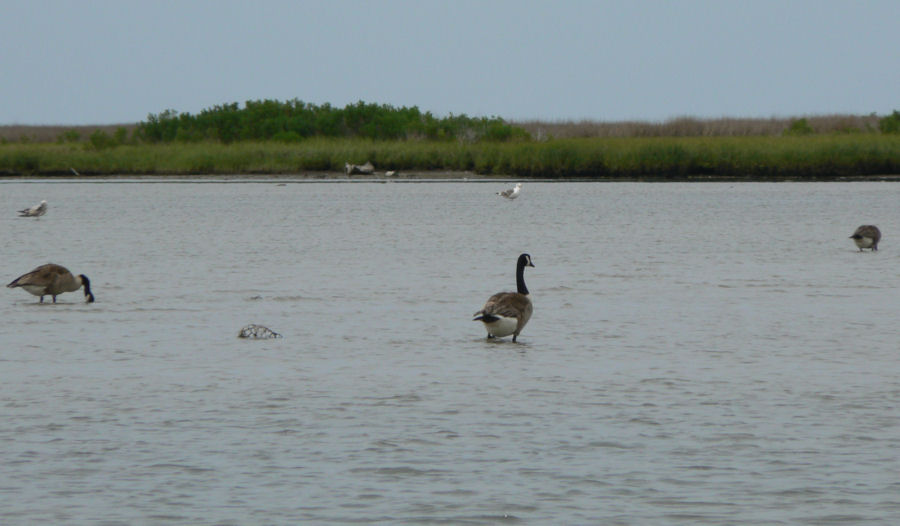 ... Canada geese and gulls. Need I say more?


...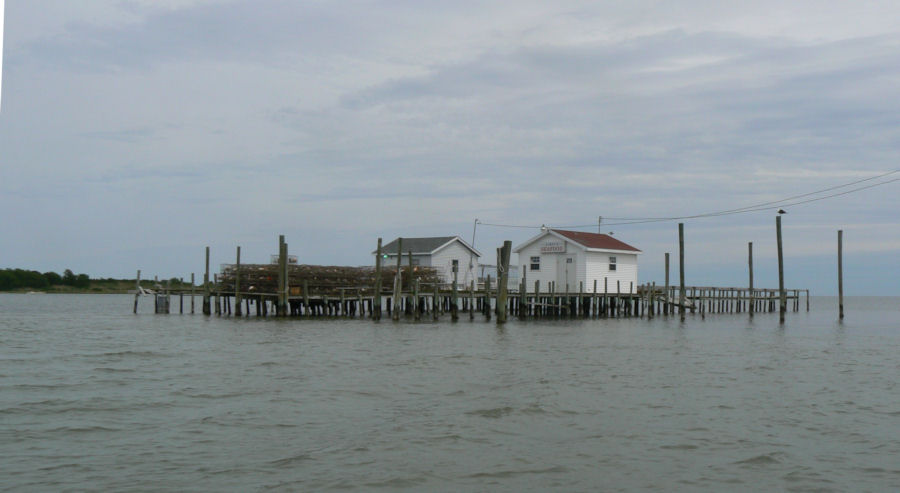 Al plays the tourist and ...


...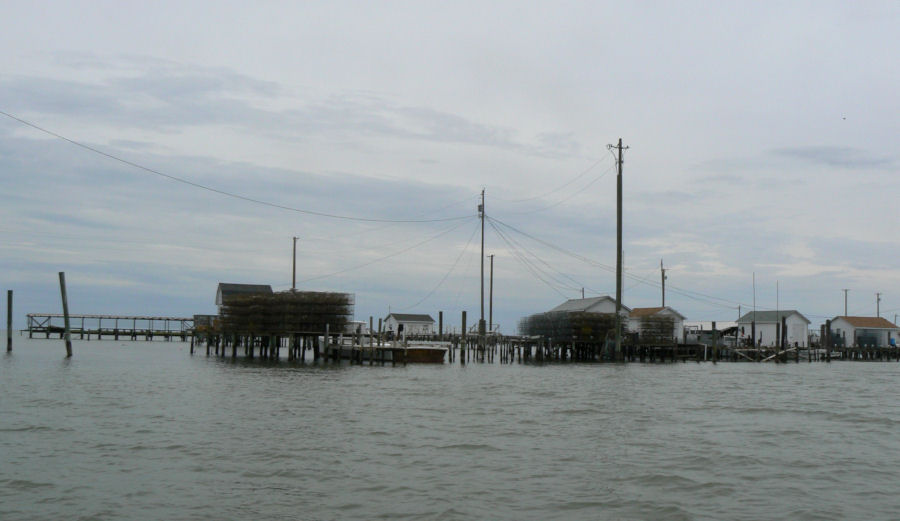 ... snaps his little heart out as we ...


...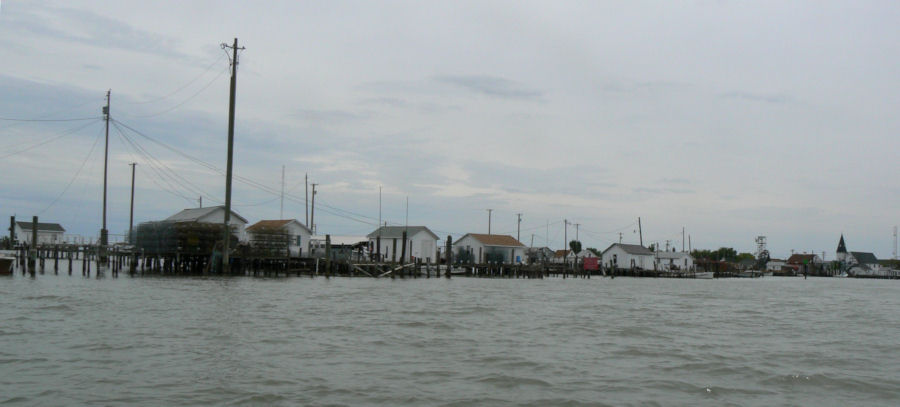 ... proceed down the channel.
- for full-size pic, click here


...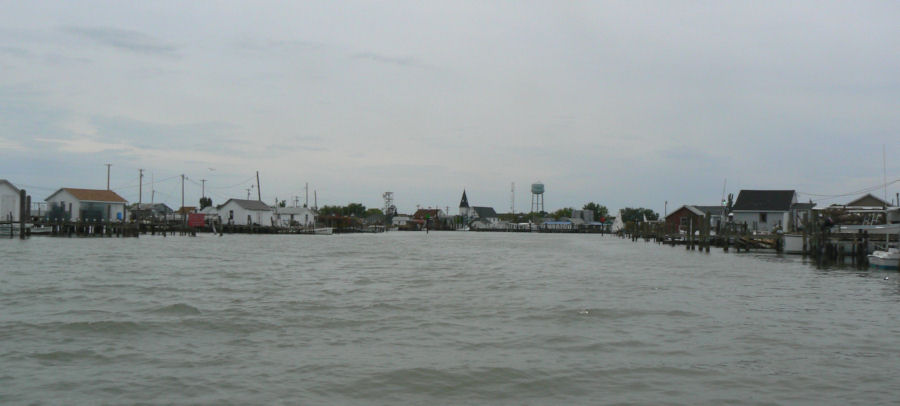 A little jog right and then left at the far end here, and we'll be at Milton Parks' Marina, I do believe.


- for full-size pic, click

here


...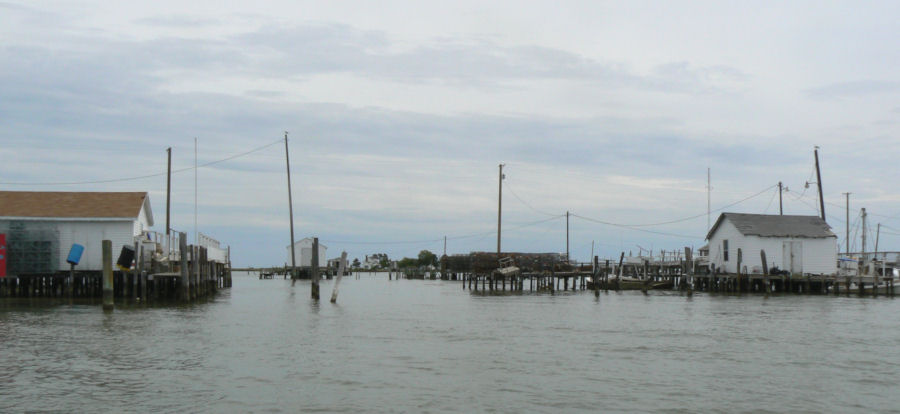 Intriguing set-up, isn't it??!!
- for full-size pic, click here


...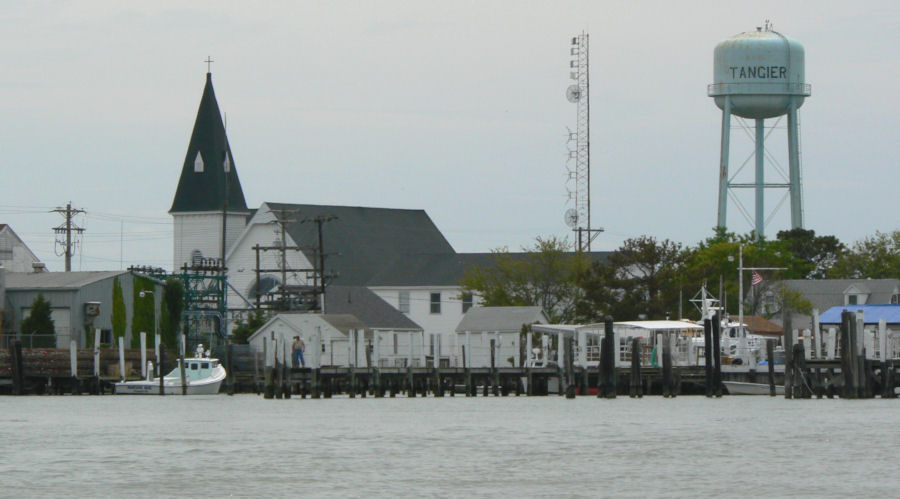 Ah, more familiar landmarks: the steeple and the water tower.


...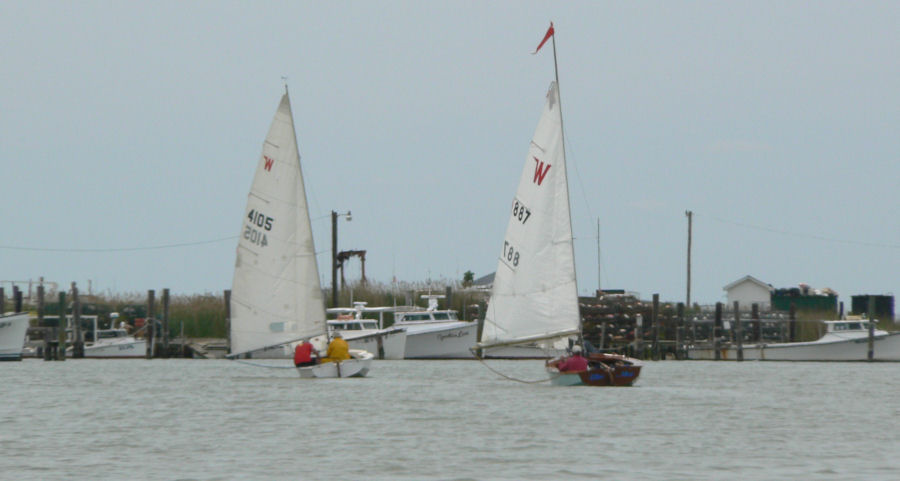 Tony and Dick near the Marina.


...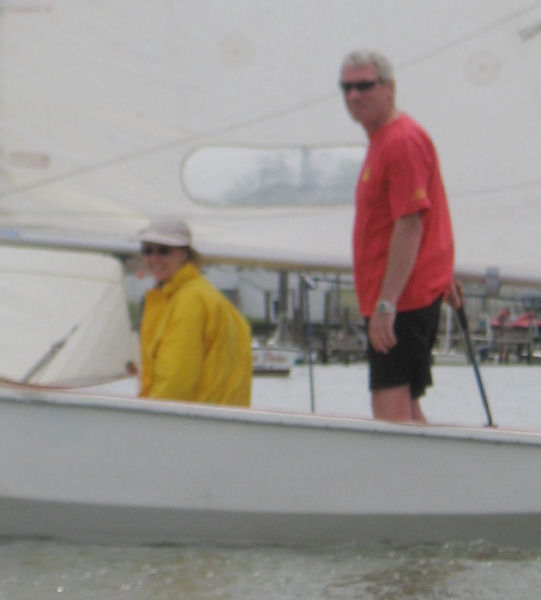 Happy with the day's sail are Mary and Tony.


...
It's still a pretty grey day, but we've escaped pretty much without getting rained on.


...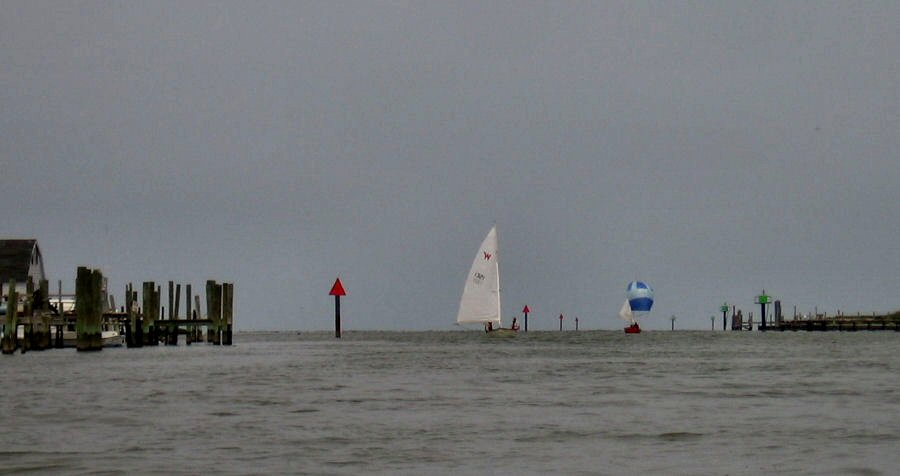 The view from

Blue Mist

as Dick captured Gary

(l)

and Hans entering the channel.


...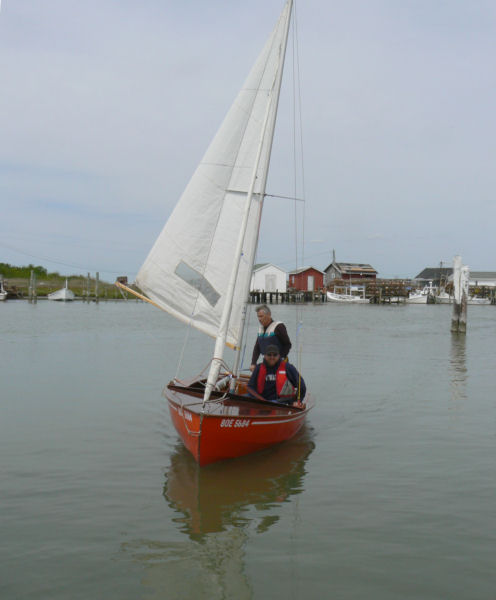 Making their Tangier landfall are ...


...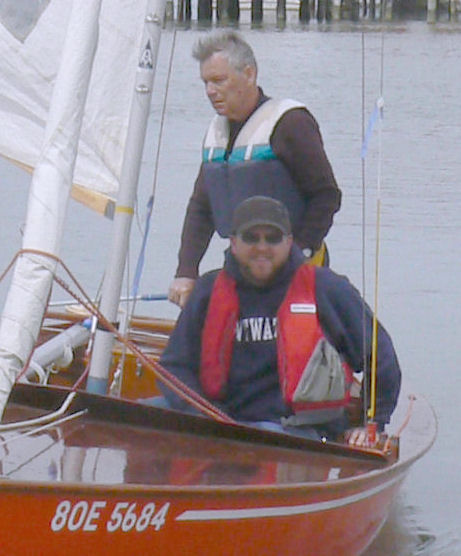 ... Hans and Jeremy, with only a slight ...


...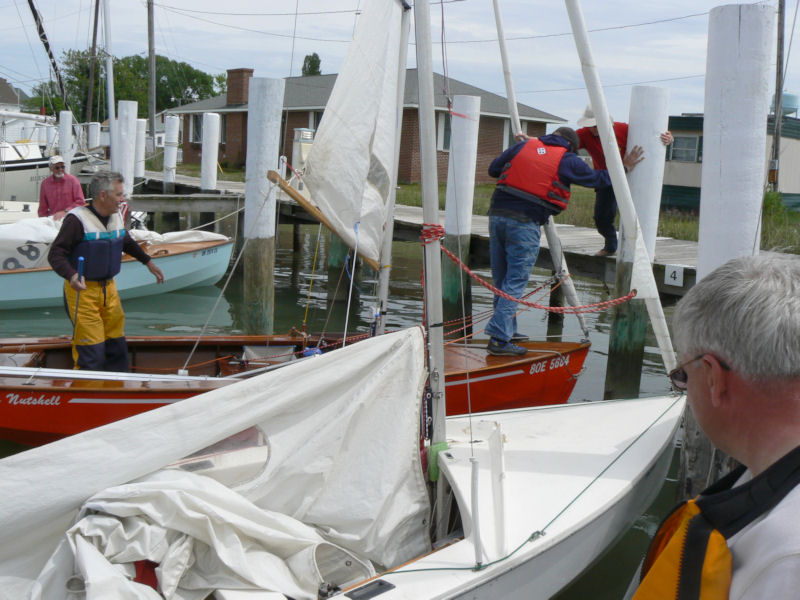 ... fend-off required when the tail-wind gusted at the wrong time.


...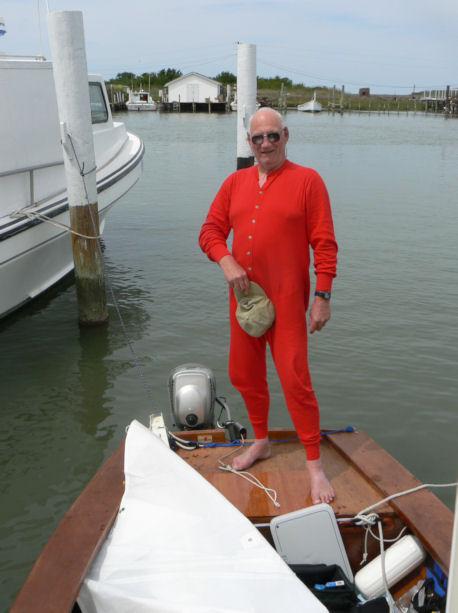 Having dressed warmly (genuine Union suit under his wet gear), Al now finds the day a bit warm!!


...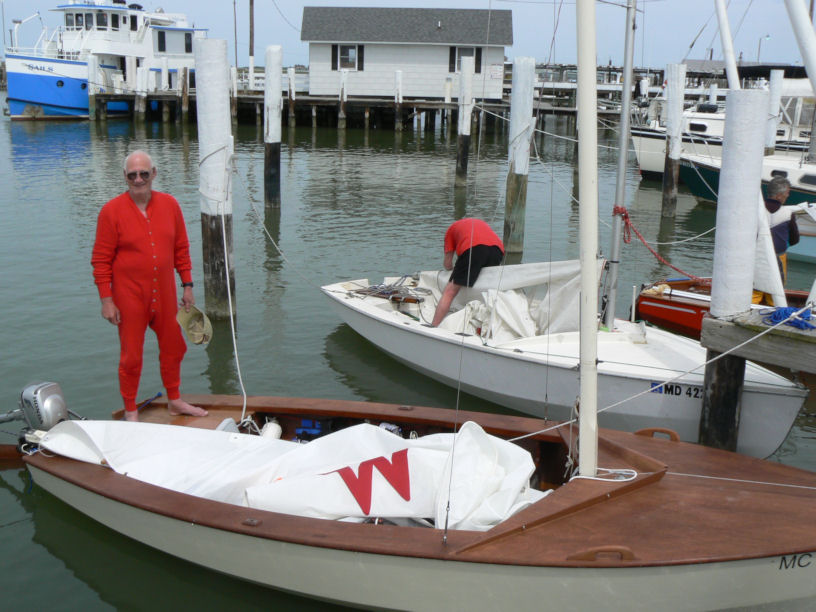 Ah! It feels like home, being back visiting with Milton!!


...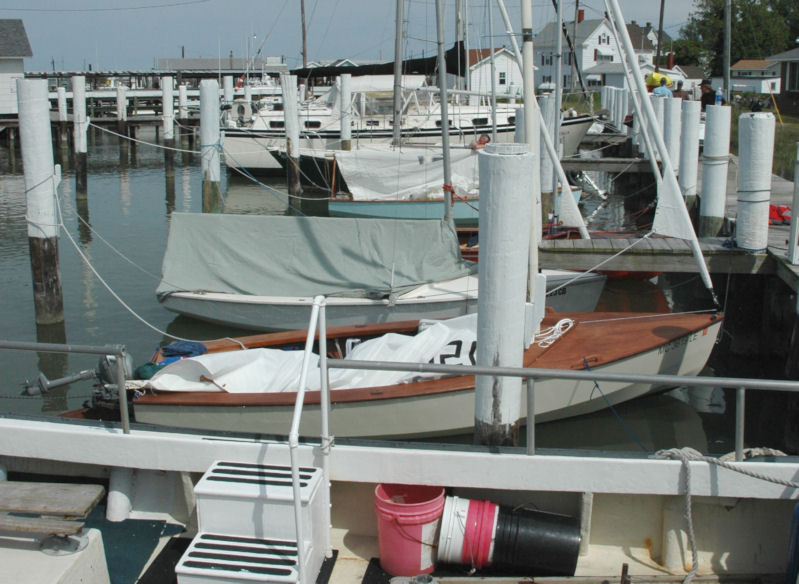 The Wayfarer fleet is soon ...


...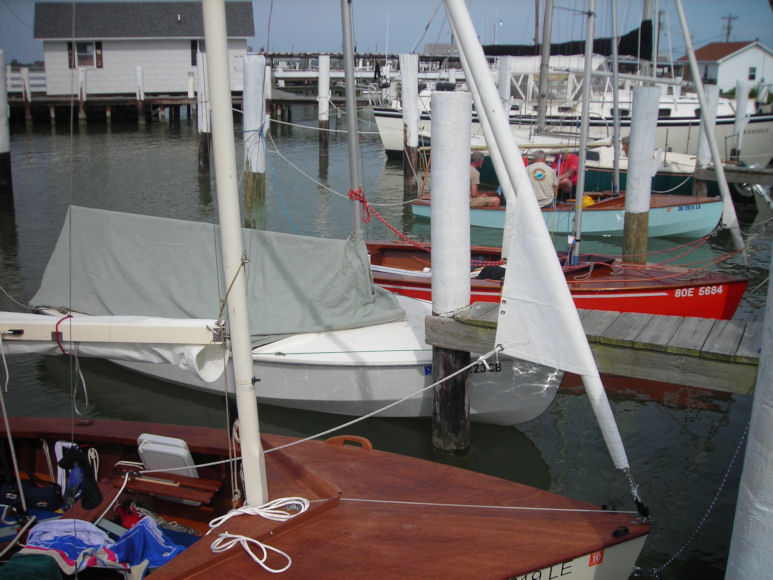 ... snug and secure - and celebrating in a suitable, potable manner!!