the Chesapeake Bay Wayfarer Cruise 2008
Wednesday 28 May
: Crisfield to Tangier Island - 1
photos by Joe Gatto, Uncle Al, Dick Harrington, Gary & Jeremy Hirsch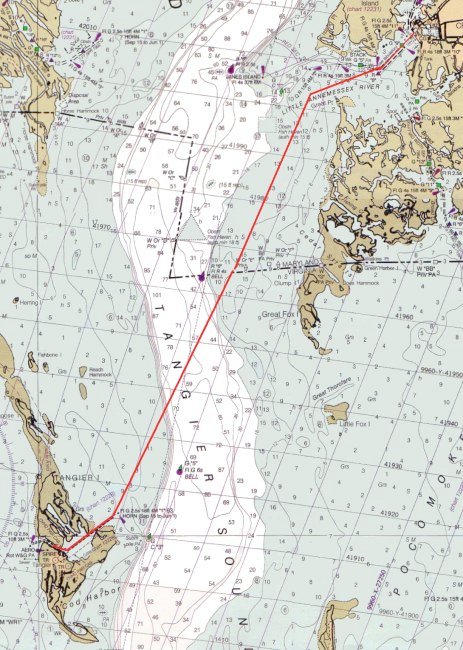 Our day's sail: Crisfield to Tangier
- for full-size chart, click here


...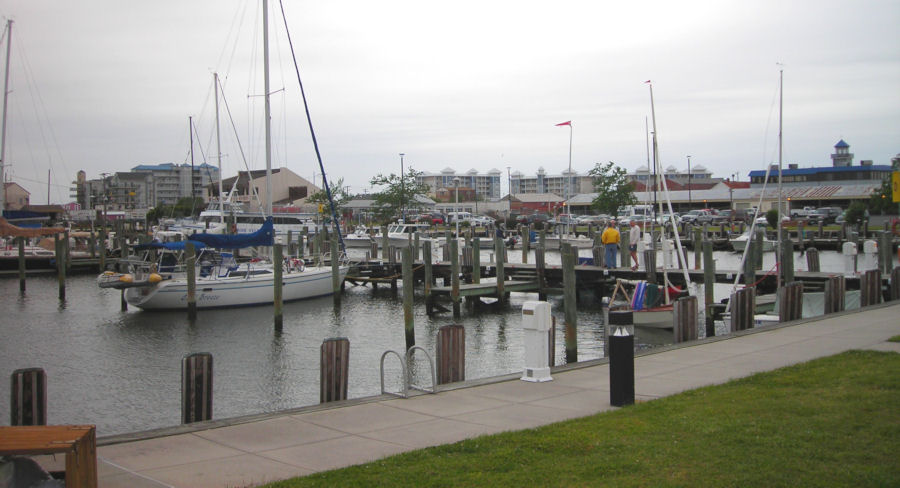 Wednesday morning arrived overcast, cool and breezy - note

Blue Mist

's red pennant standing straight out and indicating a northerly direction with perhaps some east in it. Forecast was for 15 - 20 knots - nothing we couldn't handle.
- click here for full-size pic


...

...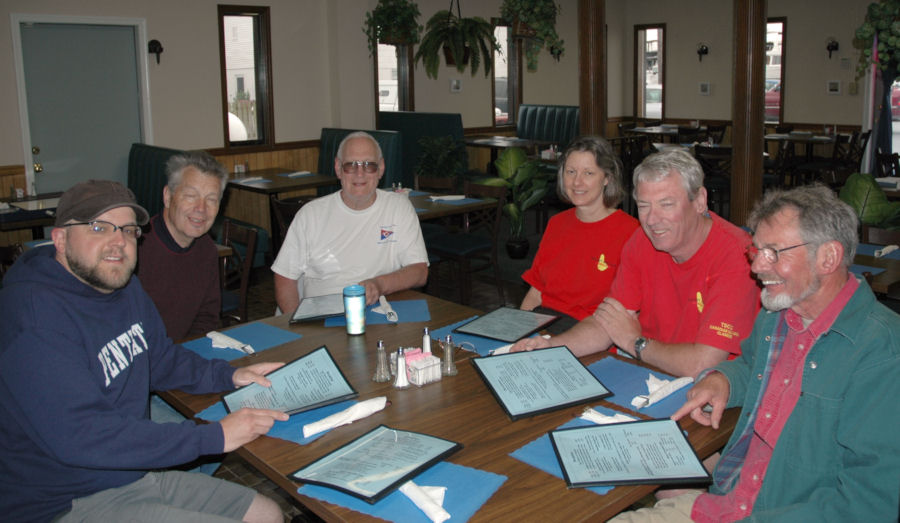 The condemned "men" ate a hearty breakfast:

(l to r)

Jeremy, Hans, Al, Mary, Tony, Dick


Some of the local people expressed misgivings, perhaps even shock, that we were planning to brave the waters of the Bay in such wild conditions in our tiny boats. We replied as best we could to their kind concern, but it later turned out that they phoned over to Tangier just to make sure we had arrived safe and sound. Very kind of them, and we appreciate their thoughtfulness. Of course, none of this made Gary and Jeremy - about to go for their first-ever Wayfarer sail - feel any better. Gary indicated that he and Jeremy might turn back but that we should just go on, and they would then catch us later. Well,

that

was not going to happen!! With Hans' approval, Al volunteered to sail in

Solje

with Gary while Jeremy would crew for Hans in

The Nutshell.

The offer was accepted, and Gary was soon looking distinctly more cheerful about the day's prospects. The day's plans had been more or less firmed up over breakfast: full speed ahead, straight downwind to Tangier. Well, not really full speed ahead, since all four boats were going to shorten sail in one way or another.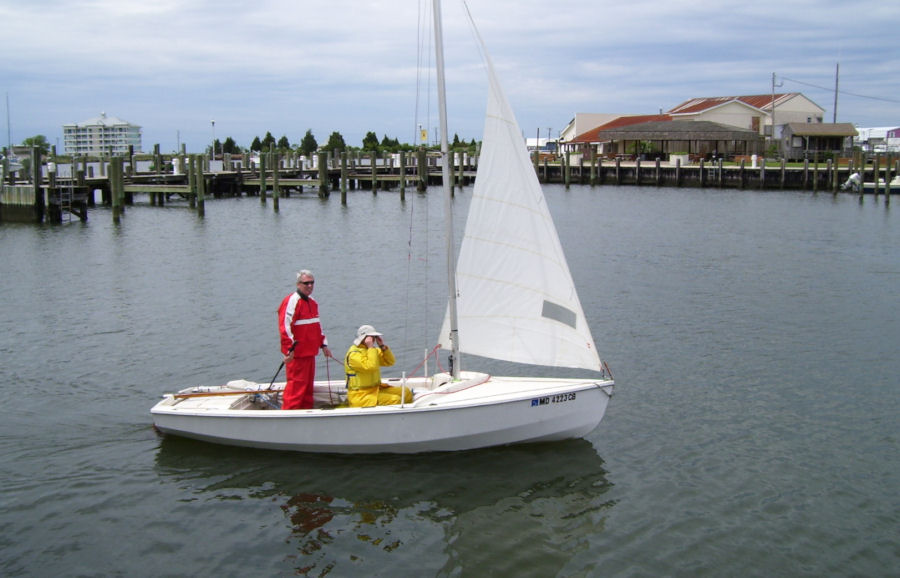 Many thanks to Joe Gatto and his wife, Flo, aboard
Flowing Grace
, a larger cruising keelboat that was staying put for this day before the Gattos continued their lengthy dawdle up the Bay that was to end a month or so later. Joe said he'd get some pictures of us leaving the harbour and email them to us in a month or two once they got back home from their cruise. The next 15 or so pictures are what Joe sent us. Thanks again, Joe! They're lovely to have as a memento.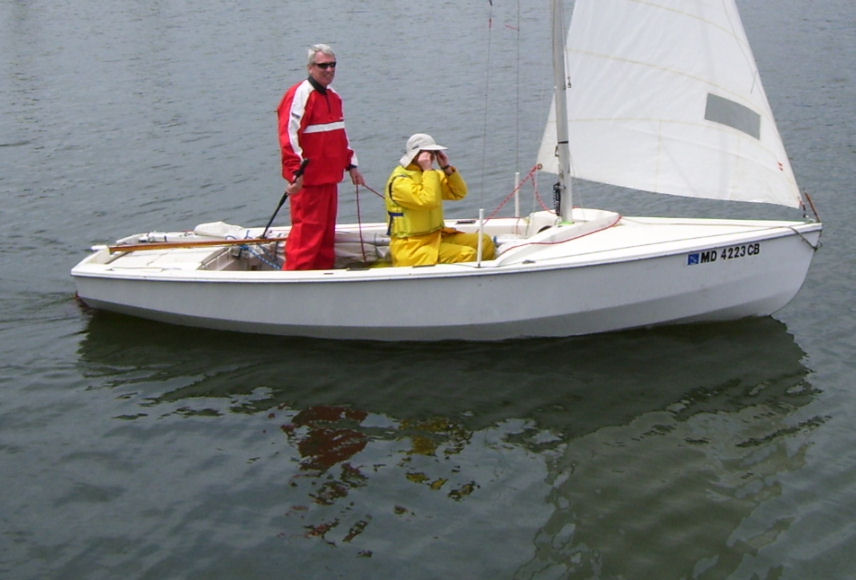 Tony and Mary are going to sail under jib alone. Exiting the cut out of the cove shouldn't involve upwind work, and the rest of the day's run to Tangier Island should be straight downwind, so that jib alone should work fine. And even if there is a bit of upwind work in the cut, the W will go upwind under jib alone - albeit grudgingly. Not the kind of thing you want to do for any length of time!!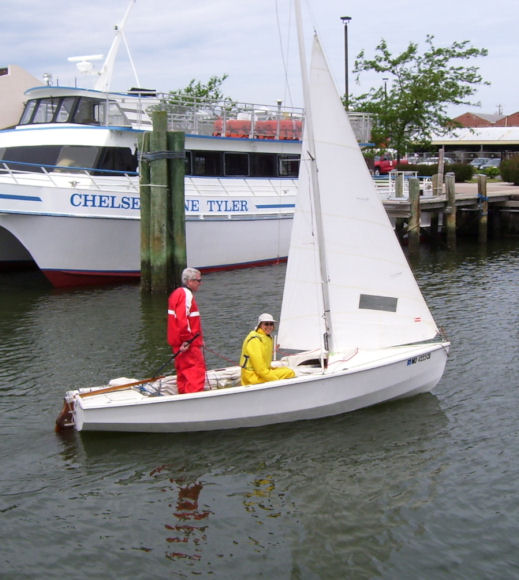 And they're underway!


...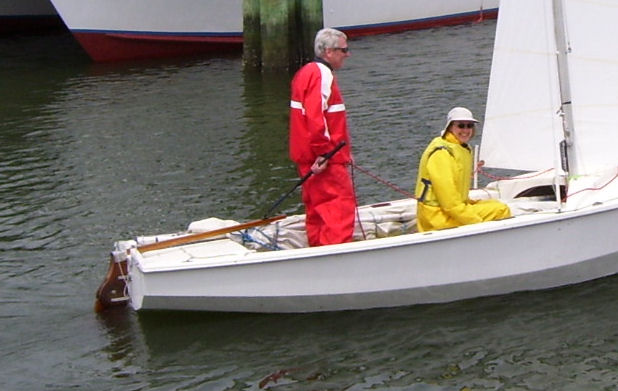 I trust that's not a forced smile, Mary!!


...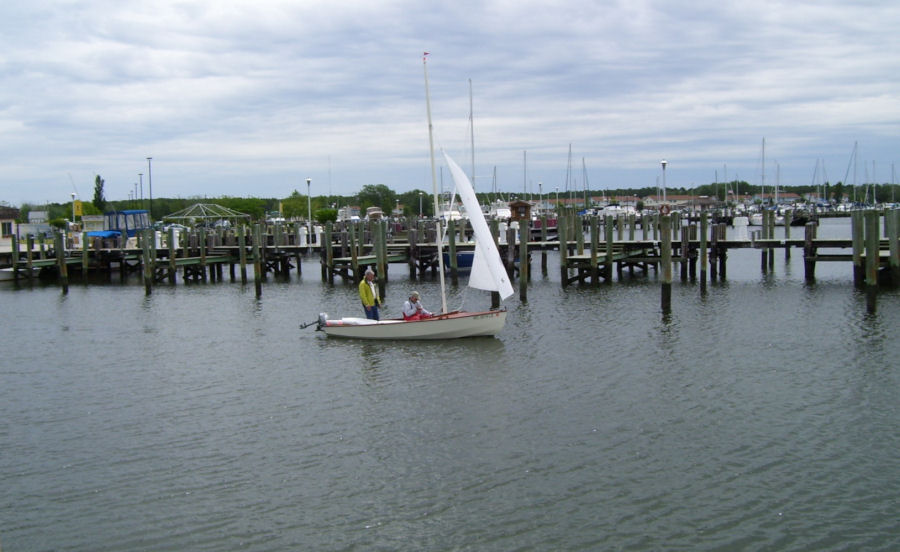 Gary and Al get underway, and as can be seen, there is a motor available.


...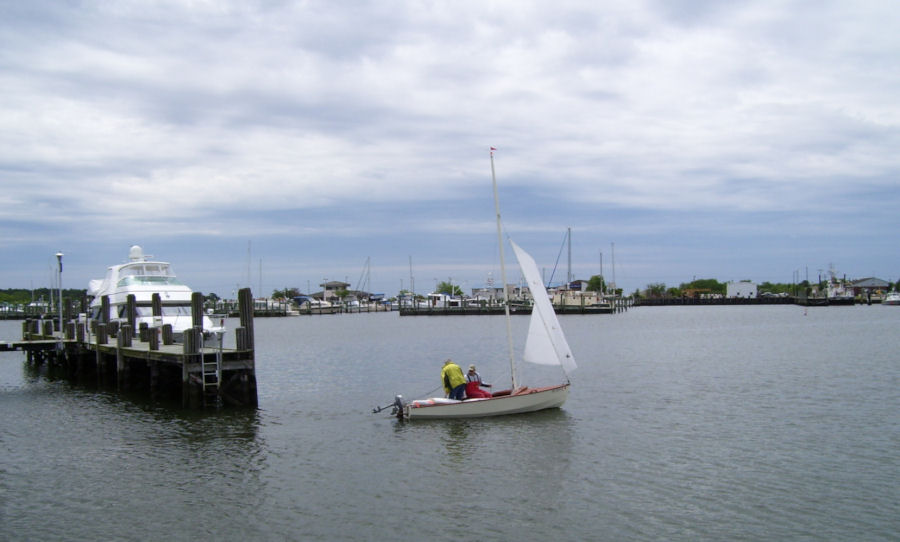 But considering the fact that we're at this point steering about the same course we'll steer to get through the cut,
it seems most likely that the wind will funnel through there with us rather than against us!!
- click here for full-size pic


...

...

Dick will sail solo in his

Blue Mist

under reefed main alone.


- click

here

for full-size pic




...

...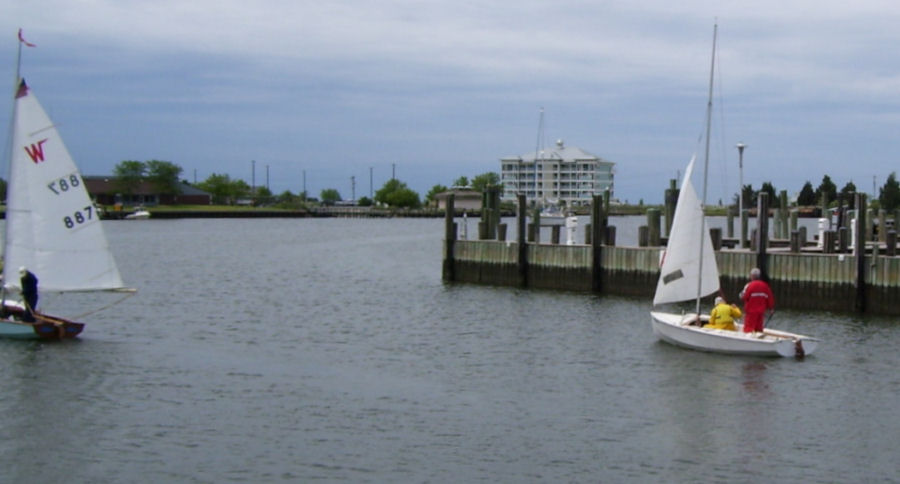 Things look surprisingly tame so far. The wind seems to be losing some of its zip. But of course, this is the sheltered cove.


...

...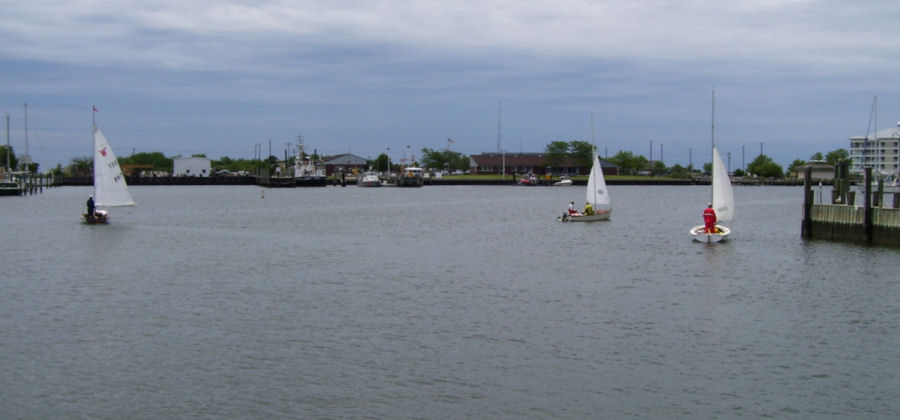 We'll know more once we hit the open Bay.


- click

here

for full-size pic




...

...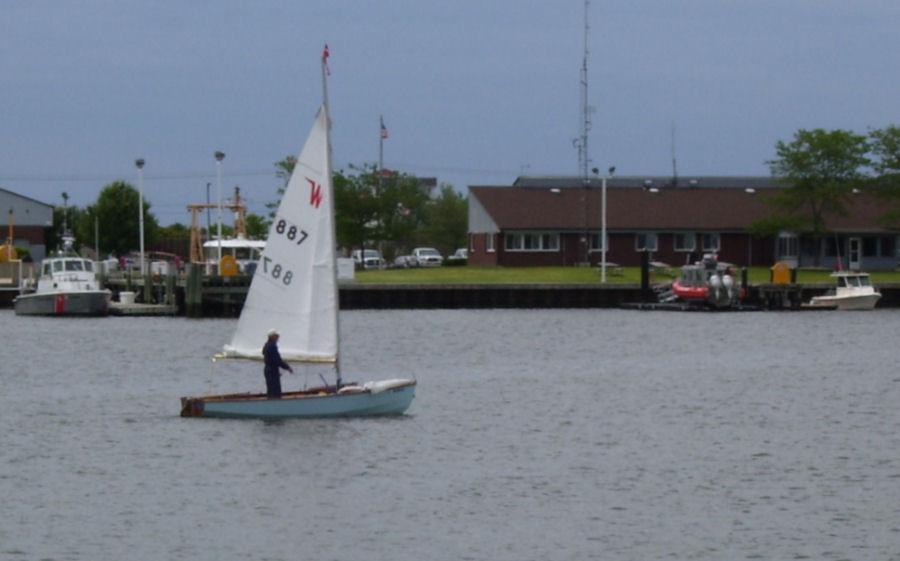 Blue Mist

cruises past the Coast Guard station.


...

...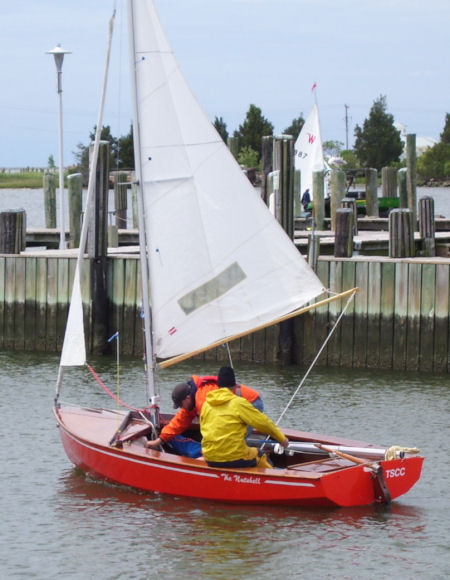 Hans and Jeremy have the genoa ready to go, but for now, they'll limit themselves to ...


...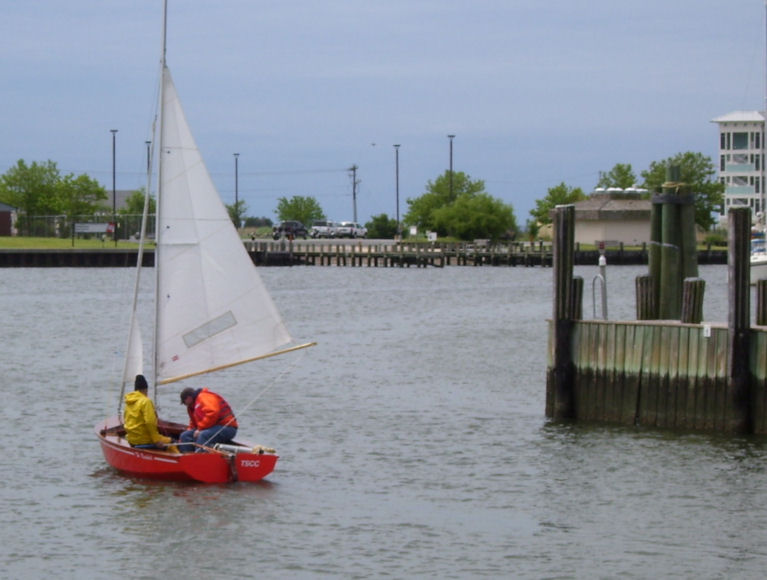 ... the trysail.


...

...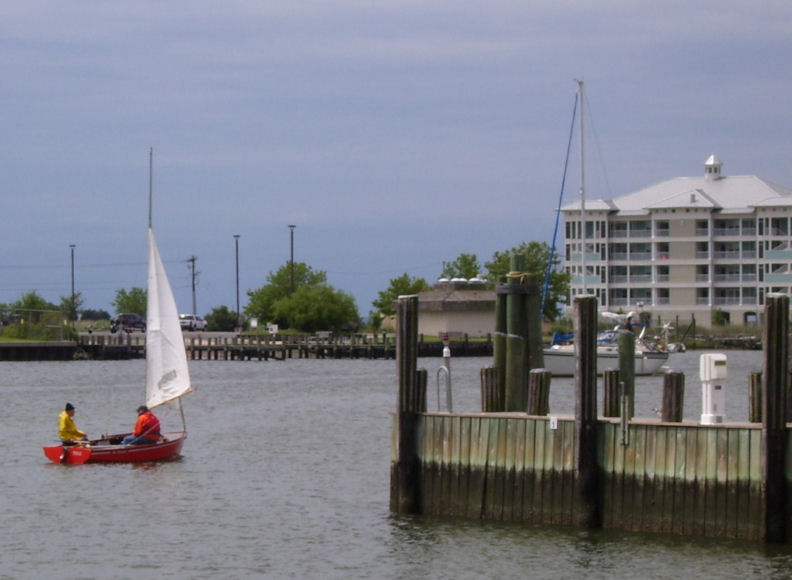 The entrance to the cut: looks like it'll be a nice, easy run out to the Bay.


...

...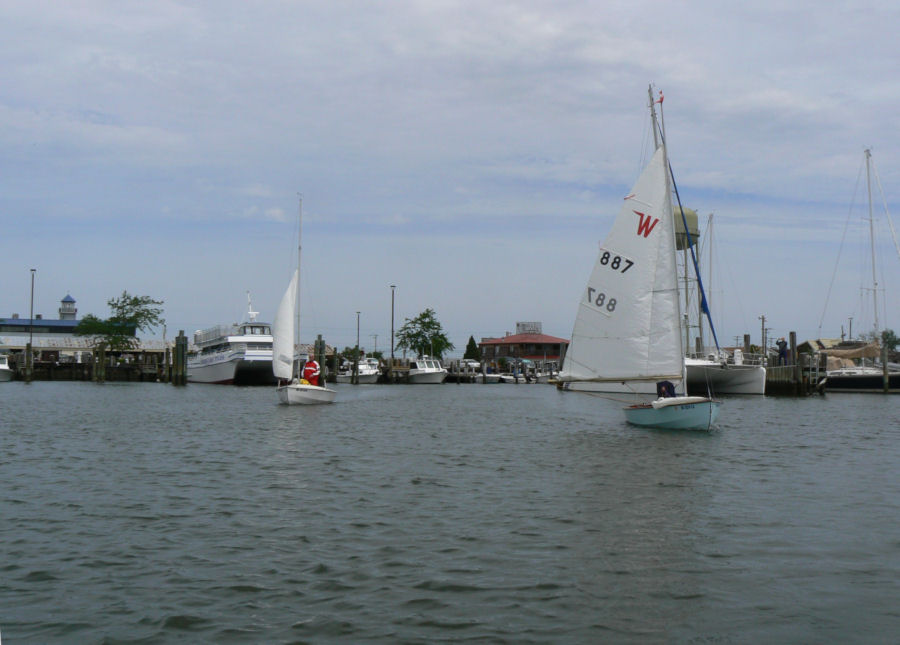 View from

Solje

as we exit the Marina.
- for full-size pic, click here


...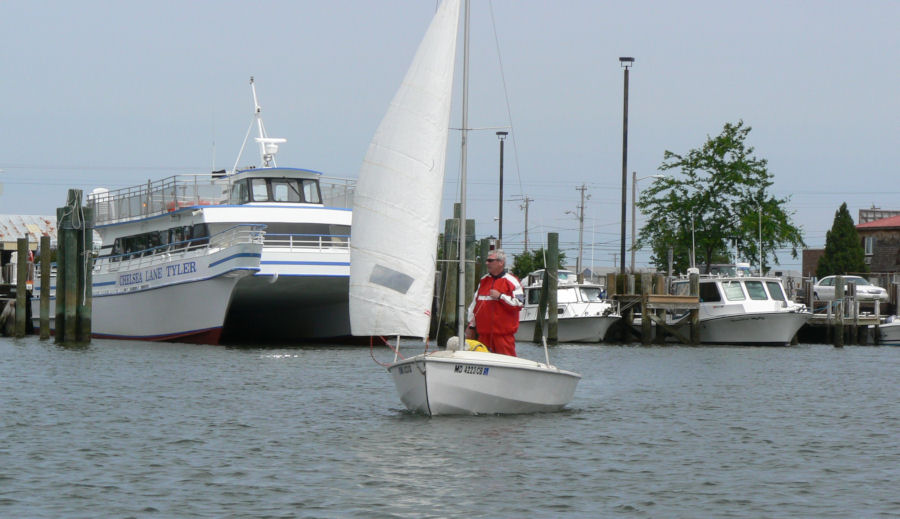 Tony looks every inch the intrepid mariner!!


...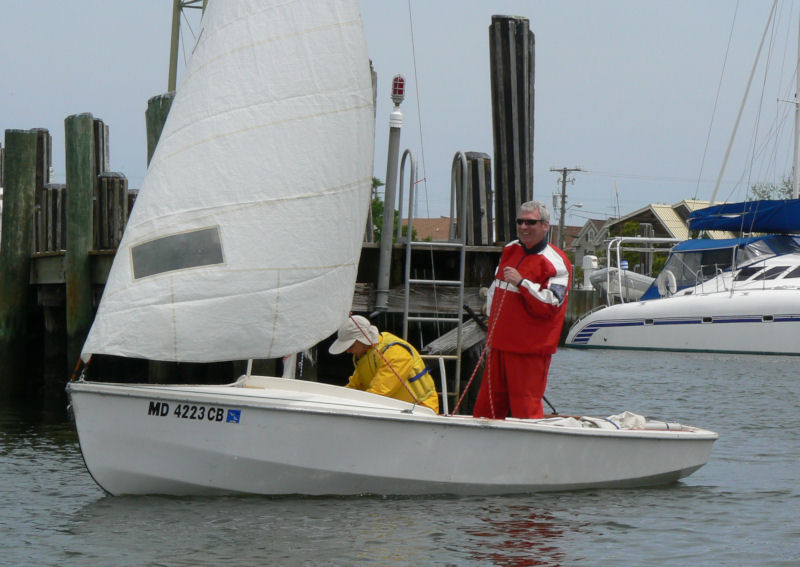 Considering his boat's name, you could aptly say that Tony is once again in

Trouble.




...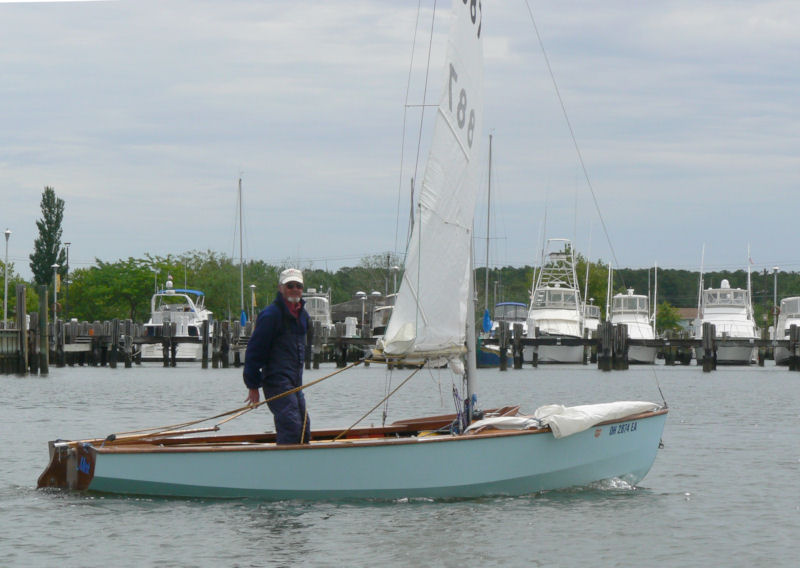 Dick has it ...


...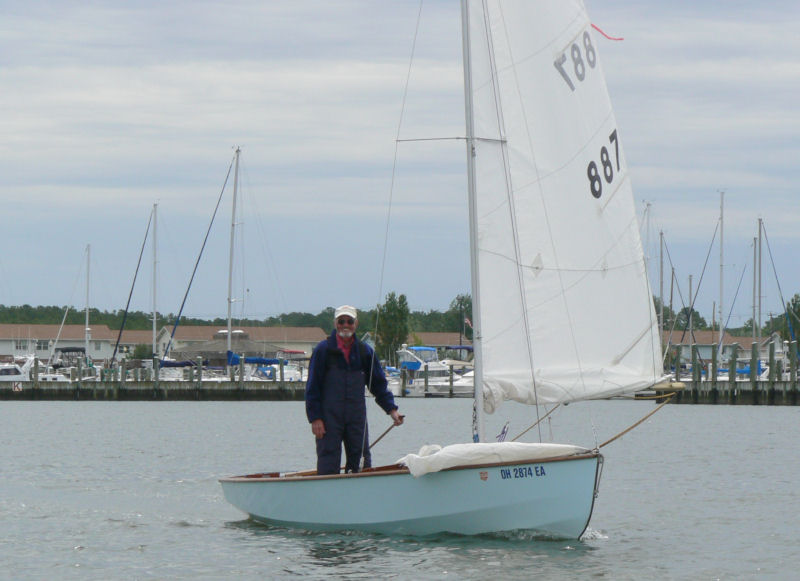 ... all wired, too.


...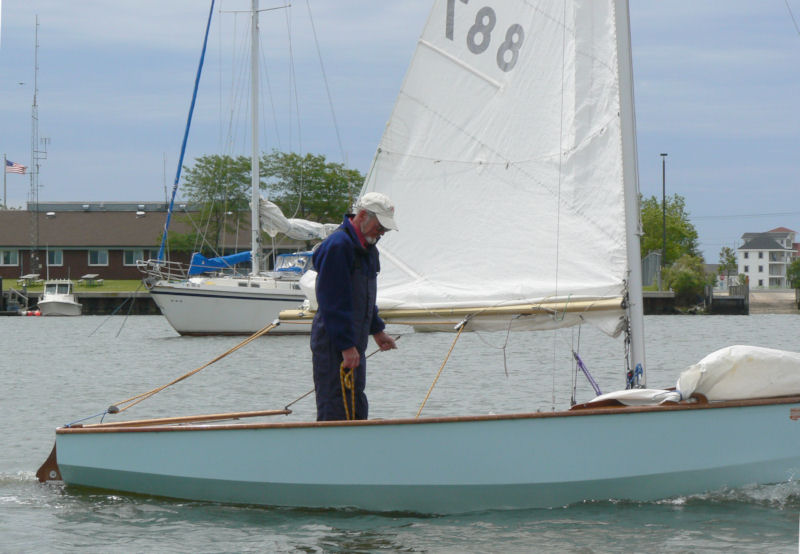 Indeed, it is a fine day for a ...


...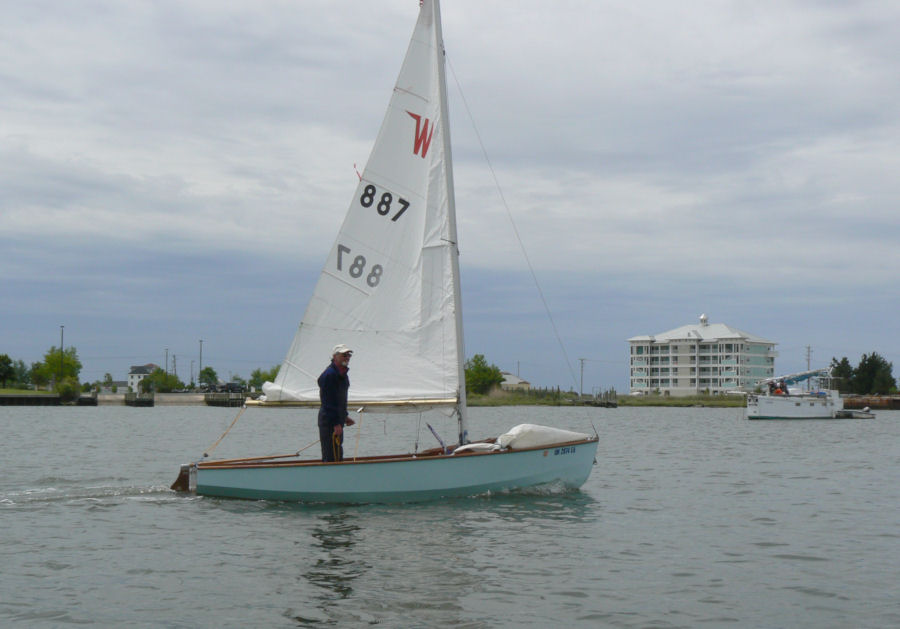 ... little ...


...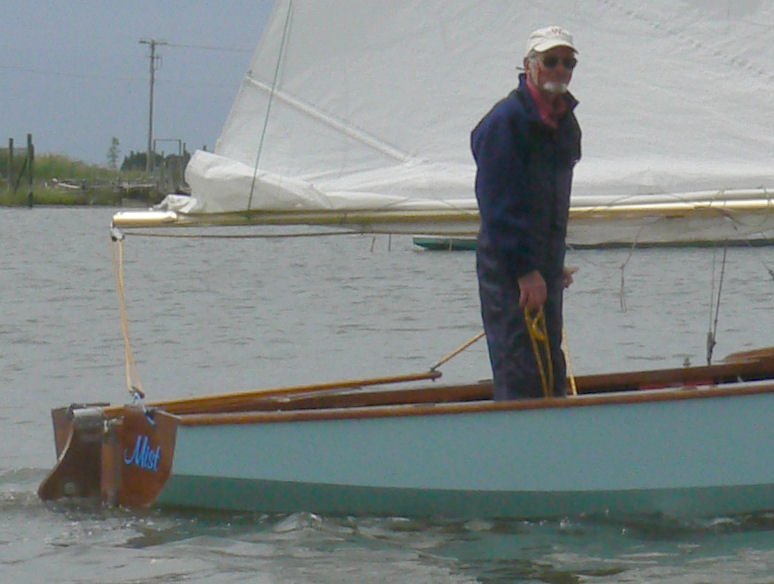 ... Wayfarer sail - as most days are!


...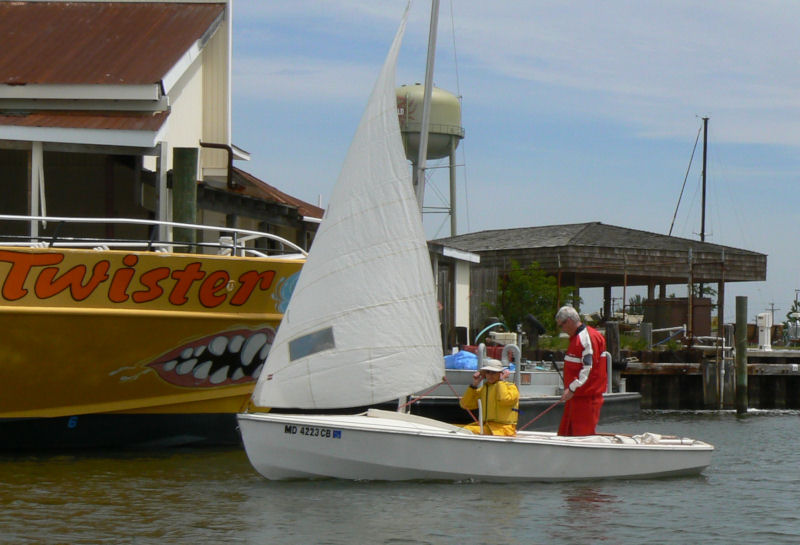 Tony and Mary enter the cut.


...



Just to ease Gary's nerves a bit further, Al hauls out the camera - and the beer, and a smoke. Gary had never dreamed that Wayfarer sailing on a day like this was going to be this relaxing! Hell, on his keelboat, he would be having to concentrate on staying in the channel lest he run aground. All in all, Gary seems content with his choice!!

A dead run out the cut for

...




...



...

The Nutshell.




...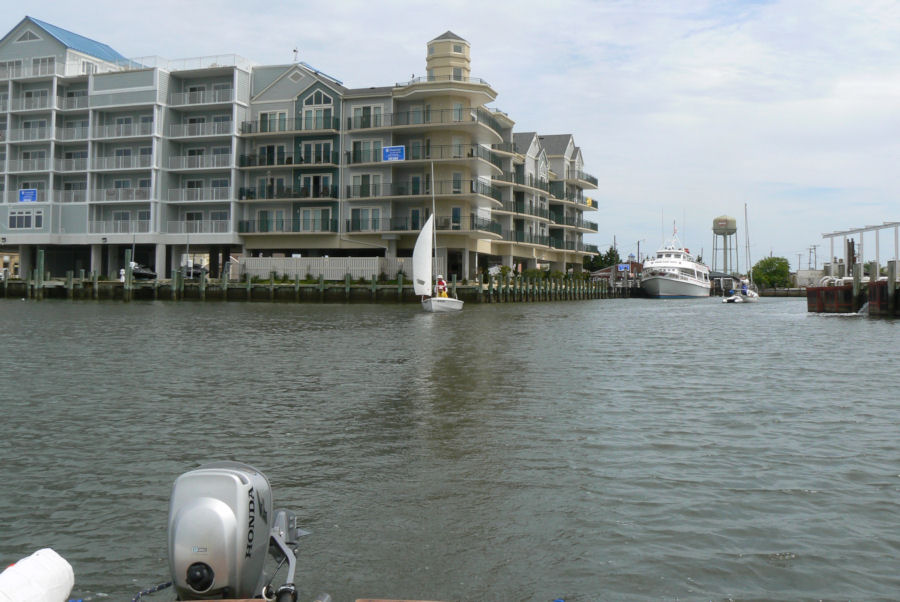 And for Tony!


...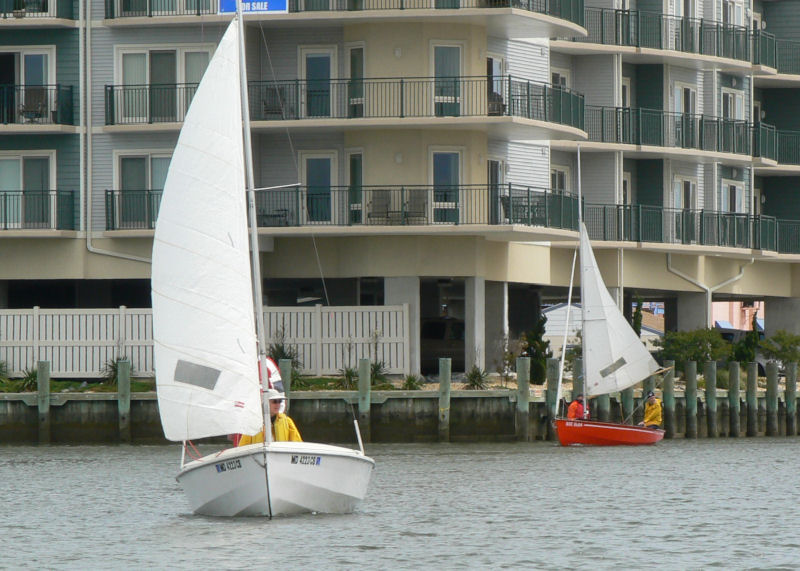 There! Now that wasn't so hard, was it??


...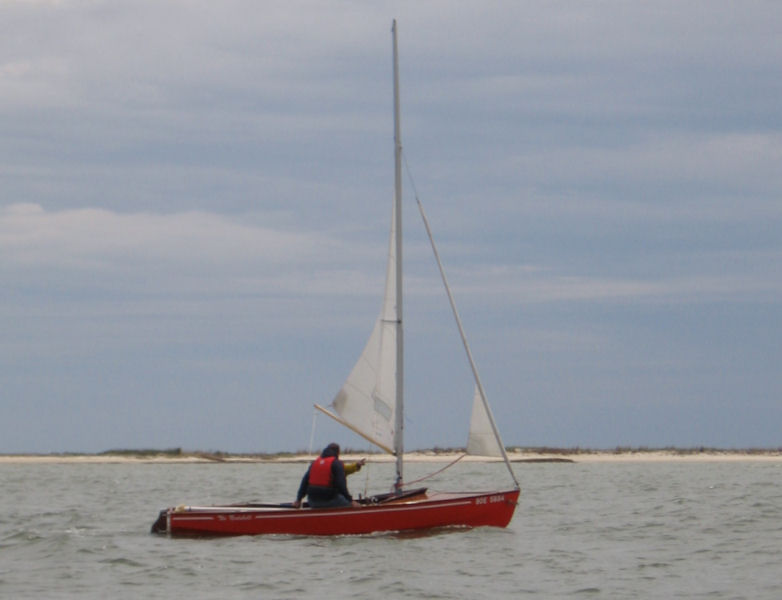 The trysail seems to be working just fine as

The Nutshell

makes her way out of Crisfield harbour in the ...


...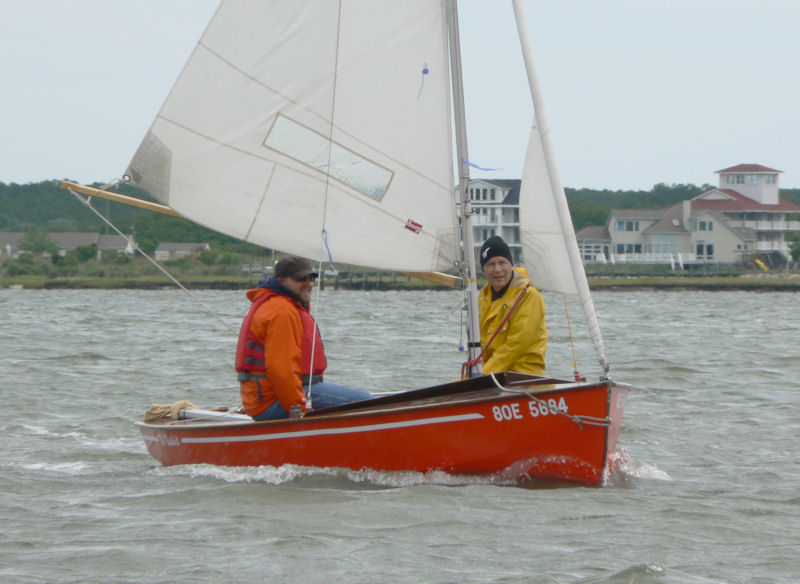 ... capable hands of two old salts (sort of):


...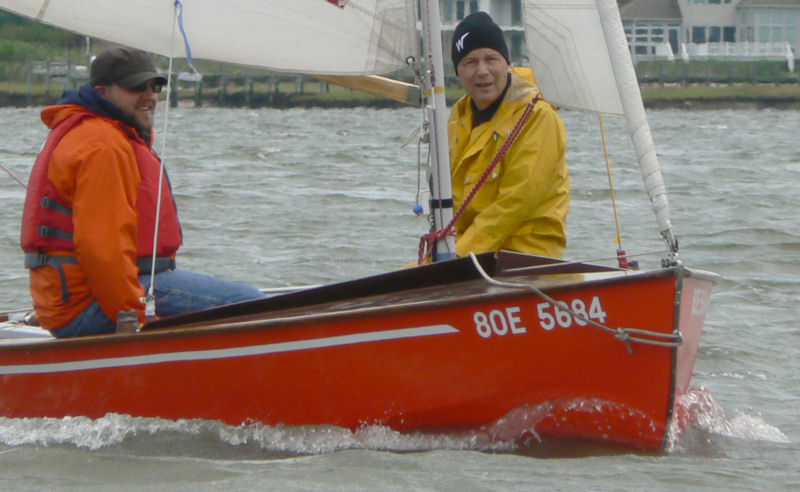 ... Jeremy

(l)

and Hans.