the Chesapeake Bay Wayfarer Cruise 2007
Crisfield - Smith Is. - Tangier Is. - Watts Is. - Crisfield
Friday 1 June - 5
photos mostly by Alan Asselstine and Uncle Al


...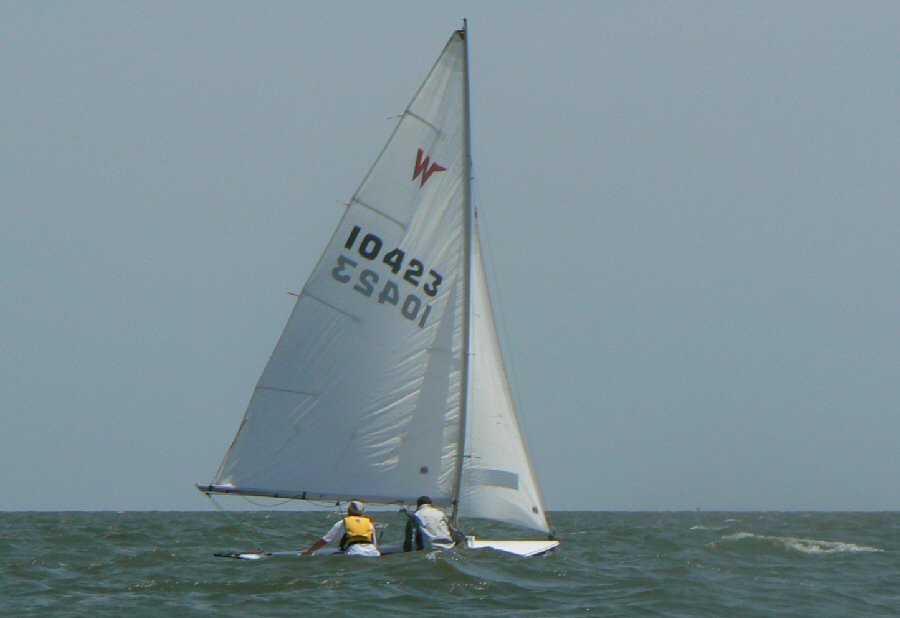 Off Watts Island, waiting for Dick's instructions. Winds have picked up some and there is enough wave and whitecap action out here, to make Hans keep his eyes on the horizon lest he get sea sick. Richard and Alan decide to ...


...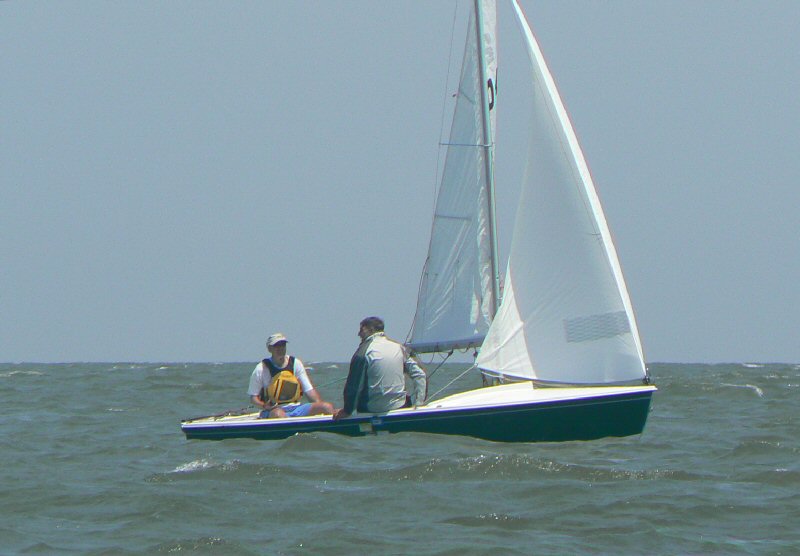 ... heave to, so that they can wait in complete comfort.


...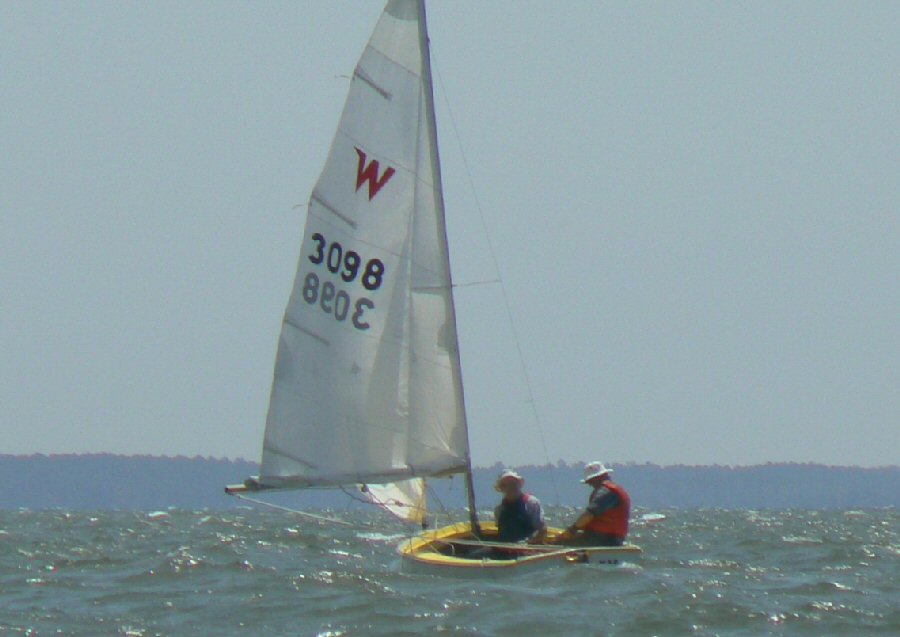 André and Roger opt for the equally functional alternative of ...


...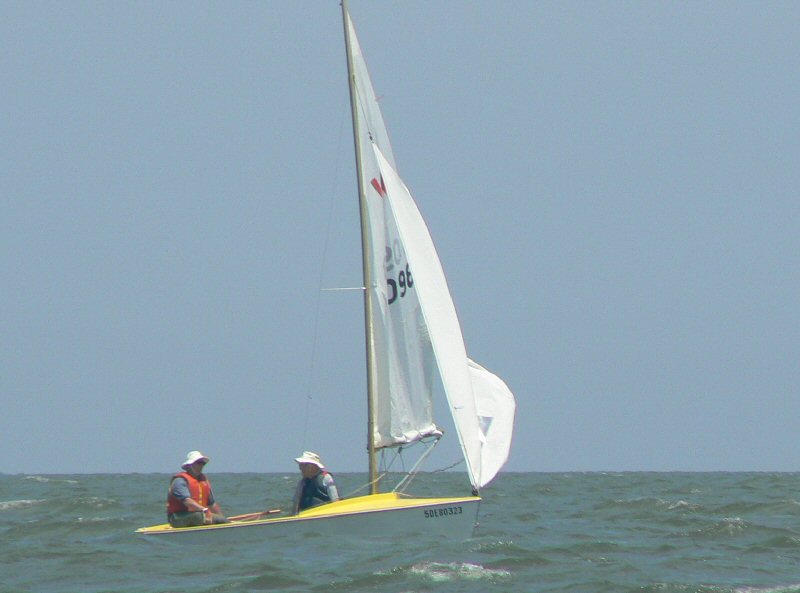 ... letting their sails luff, an alternative that is, however, far noisier and tougher on the sails.


...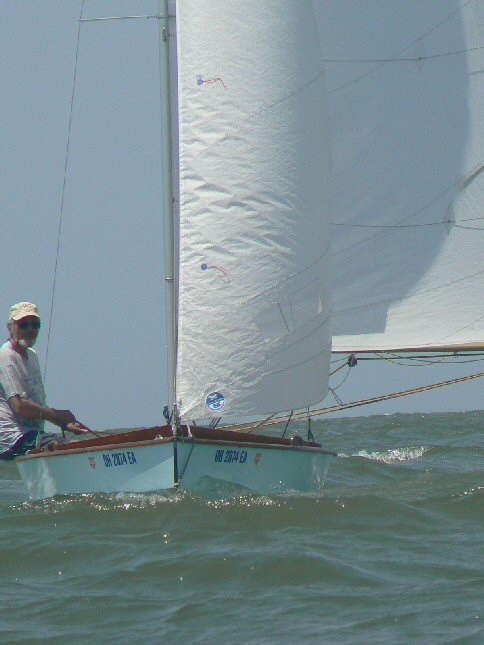 Still under full sail even though single-handed, Dick is having no difficulties, as he ... - click here to see full-size pic


...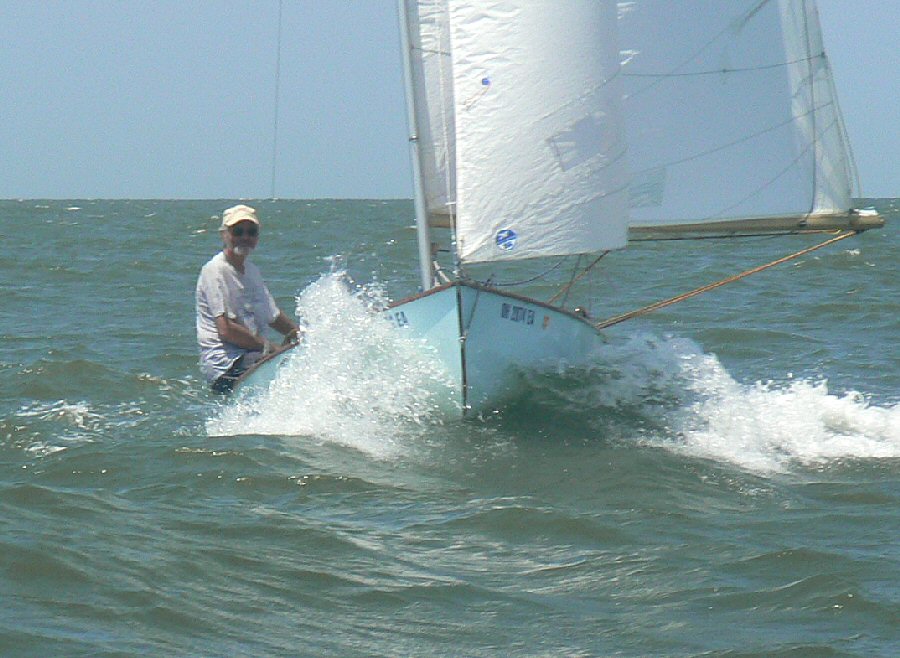 ... comes ... - click here to see full-size pic


...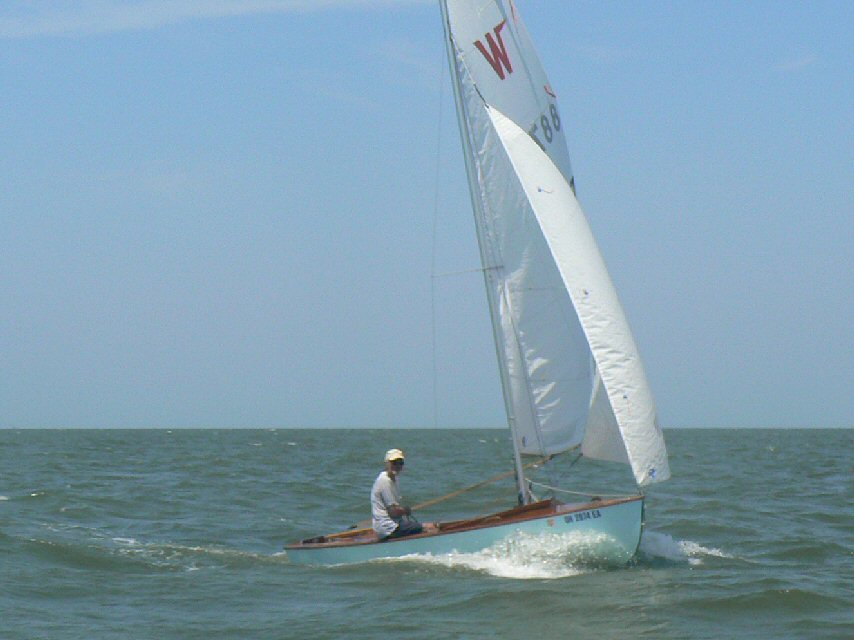 ... surfing up to us, before ...


...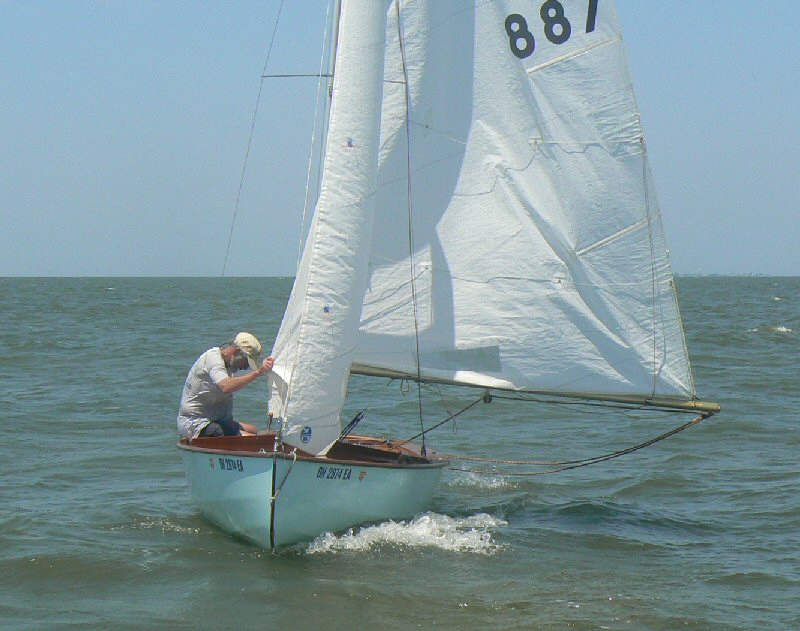 ... he heaves to in ...


...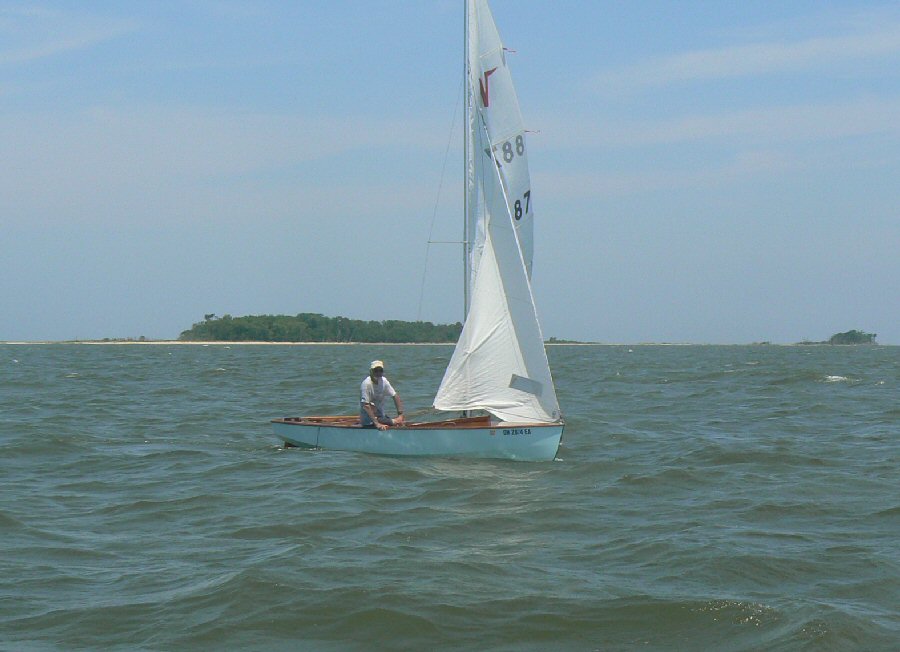 ... our lee, with Watts Island off to port. Here, Hans and I said good-bye to the gang,
took down our main and headed back to Crisfield under jib alone. - click here to see full-size pic


...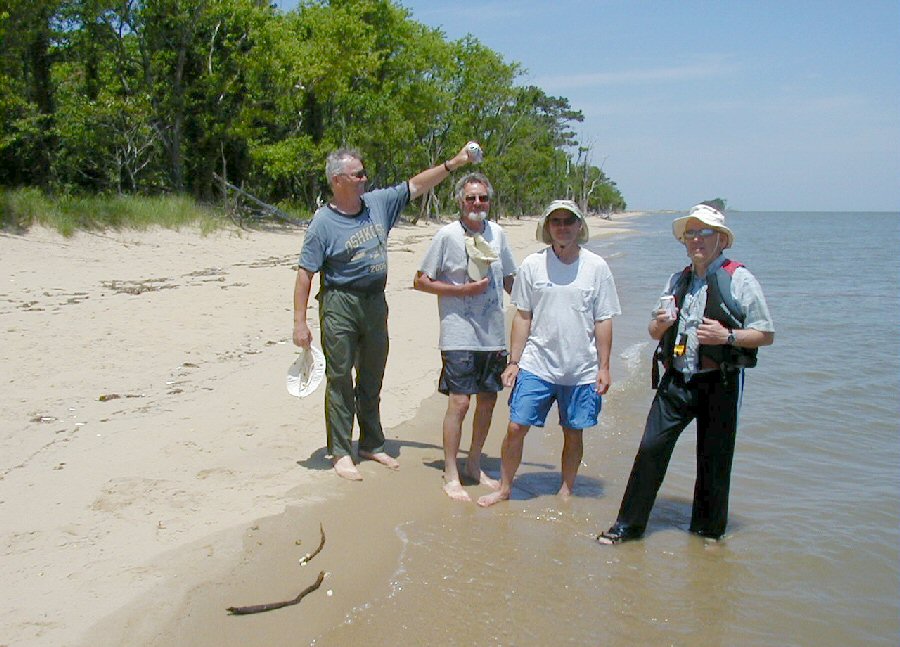 Now that I've seen how lovely things were on Watts, I can't understand the brain cramp that made Hans and me leave without joining the gang for their lunch-time stop on this beautiful beach!! We would still have reached Crisfield before supper time. Ah well, next year!!
(l to r)
André (about to christen and launch Dick??!!), Dick, Richard, Roger
...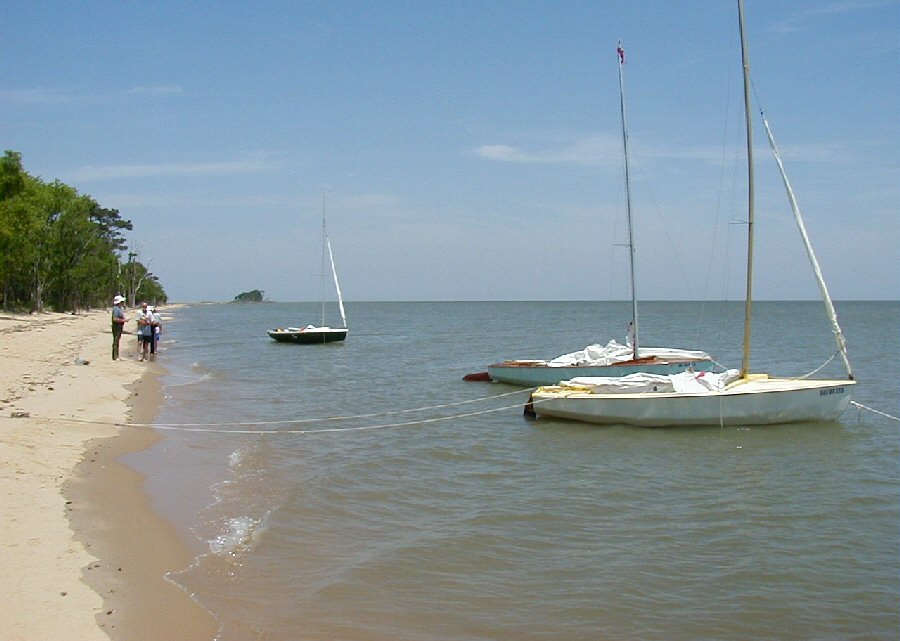 A perfect castaways beach, but with the means of escape securely anchored just off shore in the shallow water. Note the bend still left in André's mast. A bit more saw horse suspension and judicious weight bouncing are in order if André wants his main to set properly on future cruises.

...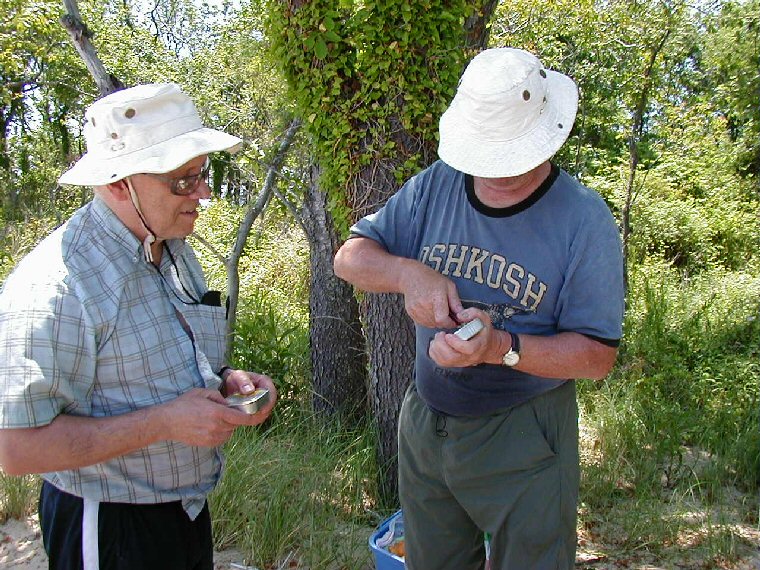 Lunch time for Roger

(l)

and André


...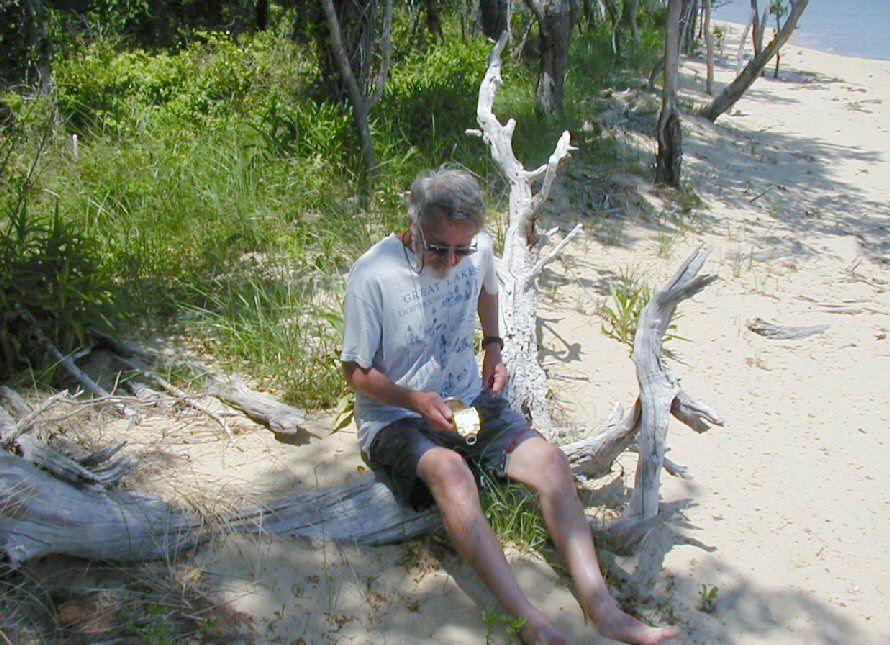 And

for Dick. It's good thing the lads brought their tinned food because ...


...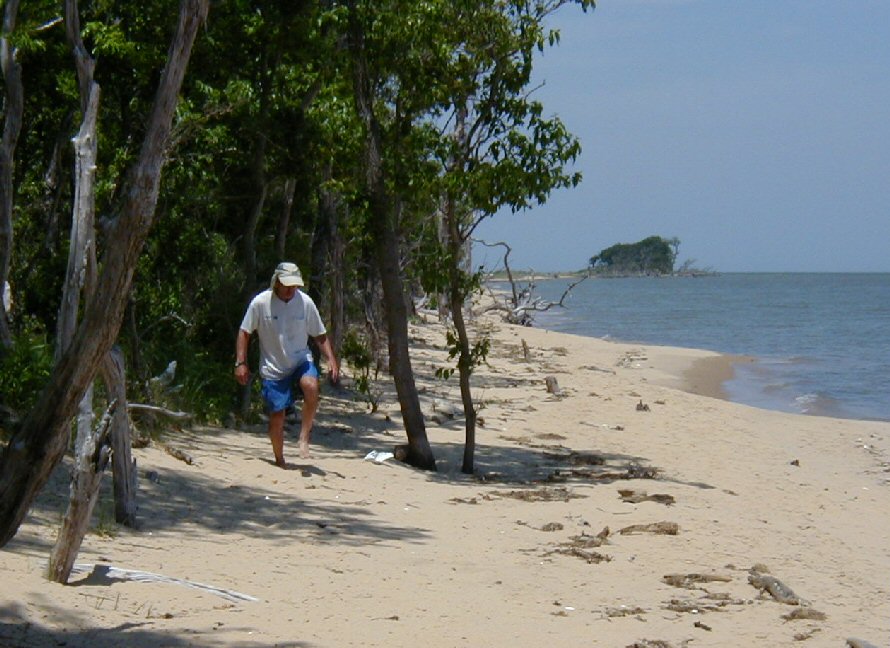 ... Richard is returning from his little forage without so much as a single seagull egg!!


...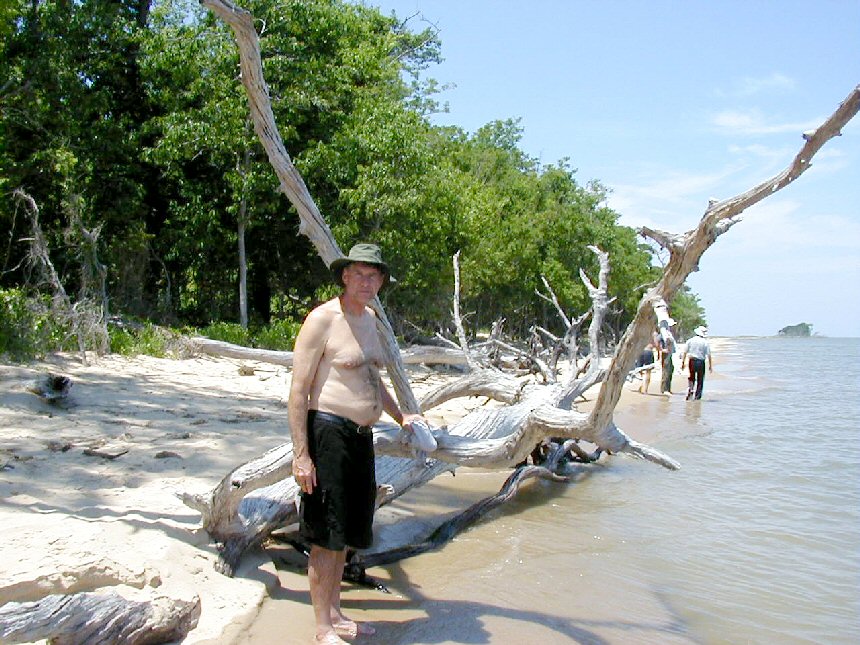 This may be the prelude to the "skinny dip (not shown)" that Alan mentions near the bottom of the next page.


...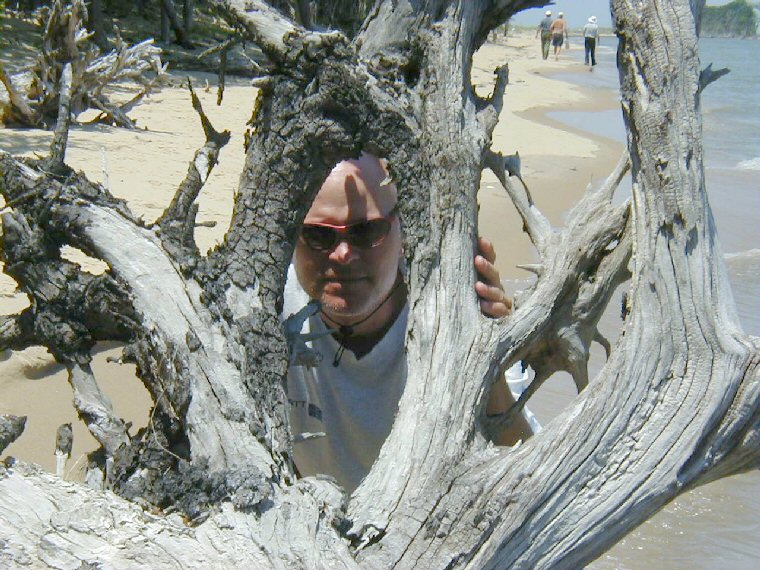 Eek! It's one of the natives??!!


...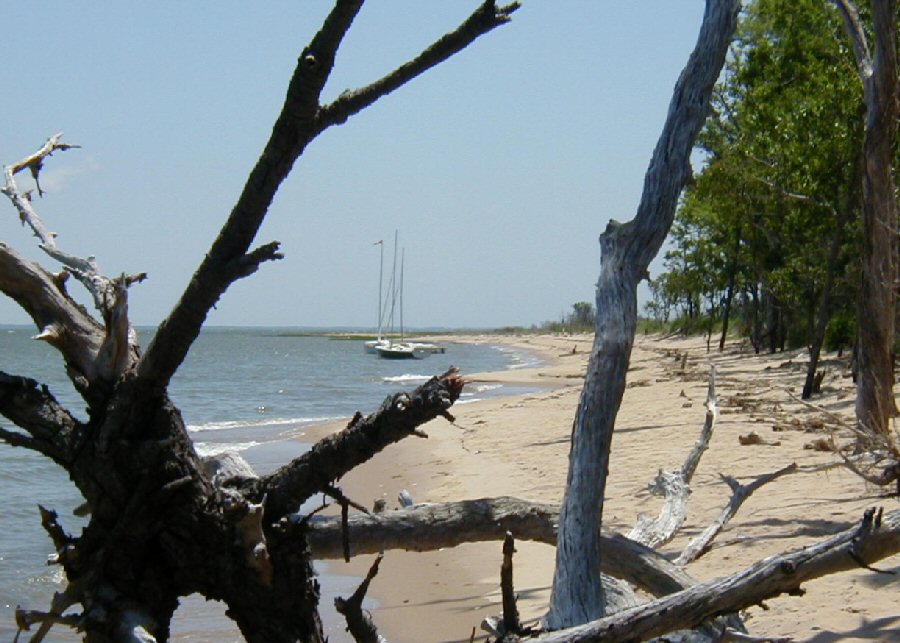 Framed by an abundance of driftwood, our flotilla ...


...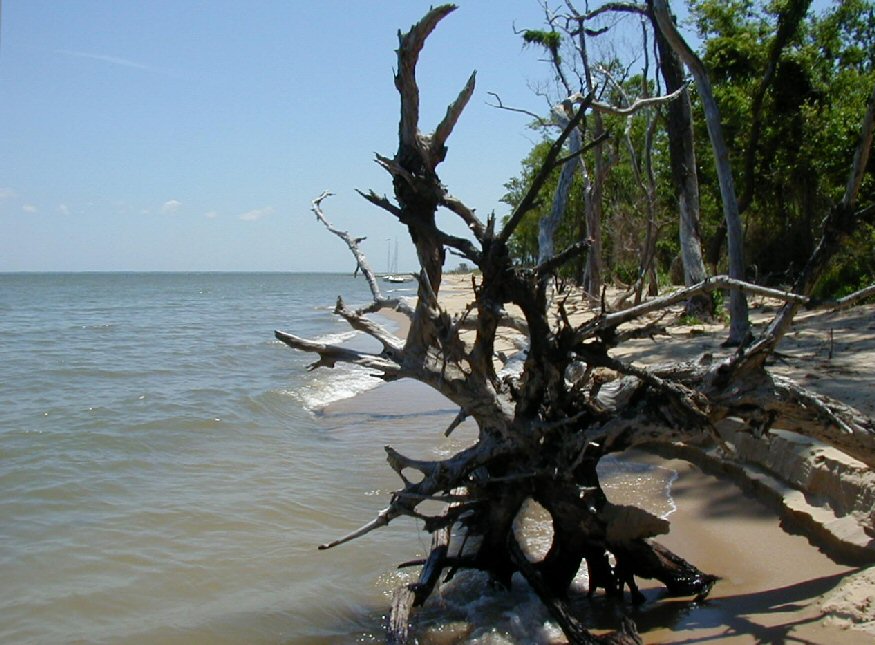 ... remains peacefully at anchor.


...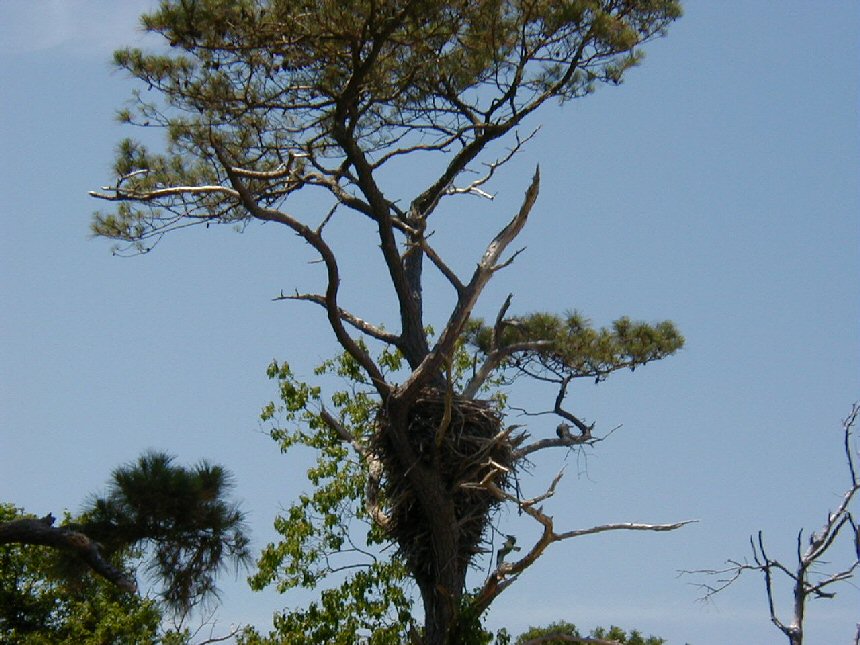 Birds must love Watts Island as their home.