the Chesapeake Bay Wayfarer Cruise 2007
Crisfield - Smith Is. - Tangier Is. - Watts Is. - Crisfield
Wednesday 30 May - 2
photos mostly by Alan Asselstine and Uncle Al


...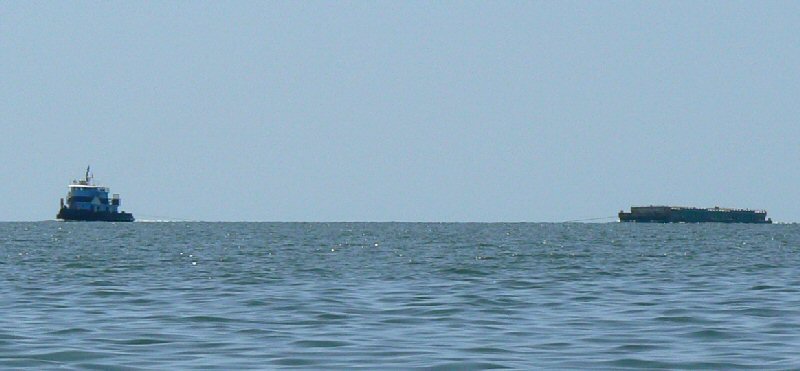 Half-way across to Smith, this tug

(l)

pulling a barge gave us a warning beep, but ...


...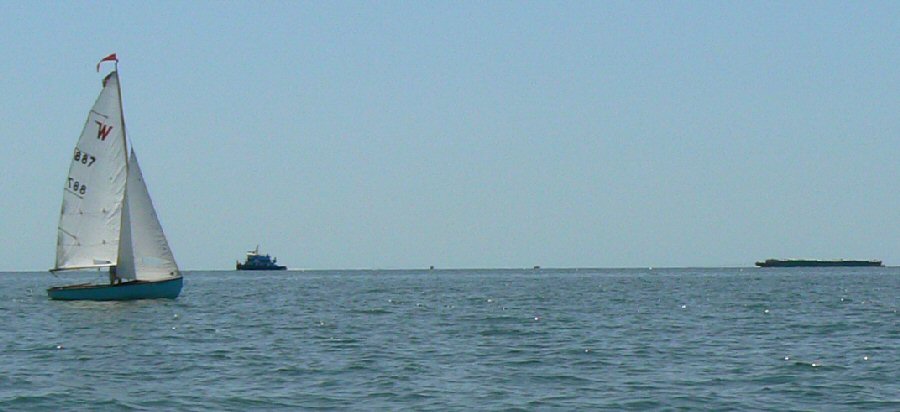 ... we were clearing him by quite a large margin. It was a real revelation to me that even in these light winds, we Wayfarers were mostly doing close to 5 knots if our GPS was to be believed. The GPS also made navigational life a lot easier towards the virtually featureless low, green shore of Smith Island. In the event, by following the GPS' arrow we arrived right where I had chosen the waypoint to be, just off the eastern end of the Thorofare via a shortcut across shallows not available to deeper-draught craft.

...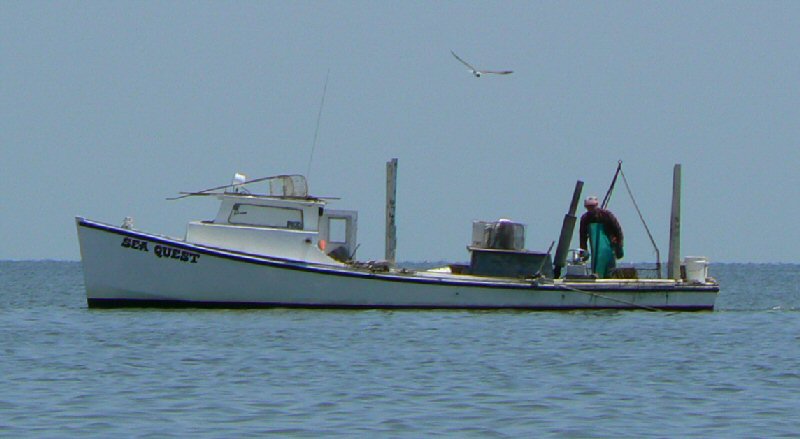 Someone was already at our waypoint, hard at work, but ...


...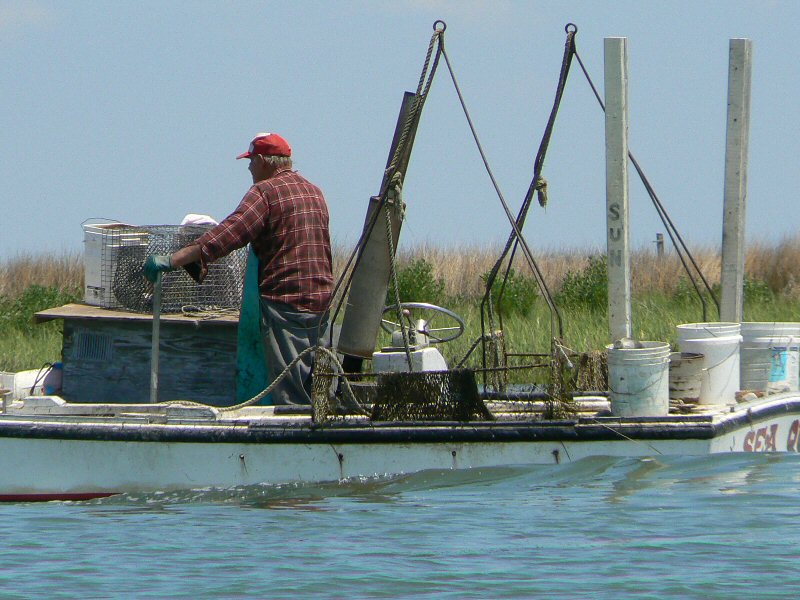 ... getting set to ...


...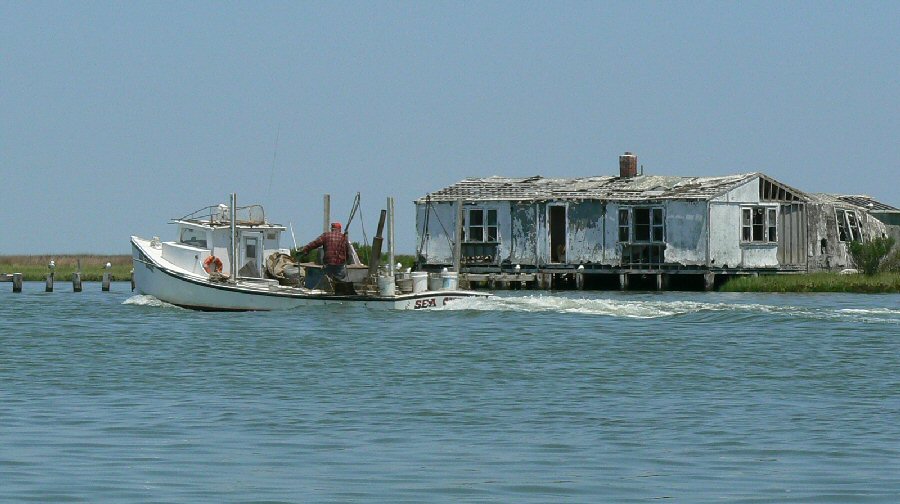 ... depart. This was ...


...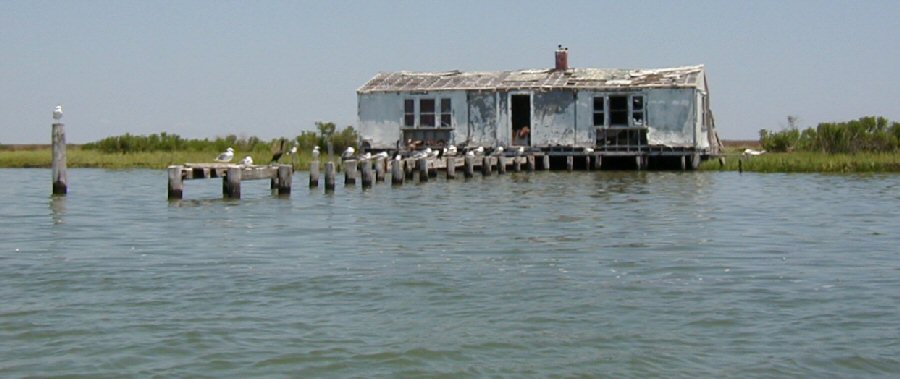 ... the only building we saw on the north half of Smith Island.


...




Our flotilla soon followed us into ...


...




... the Thorofare where ... - click here to see full-size pic


...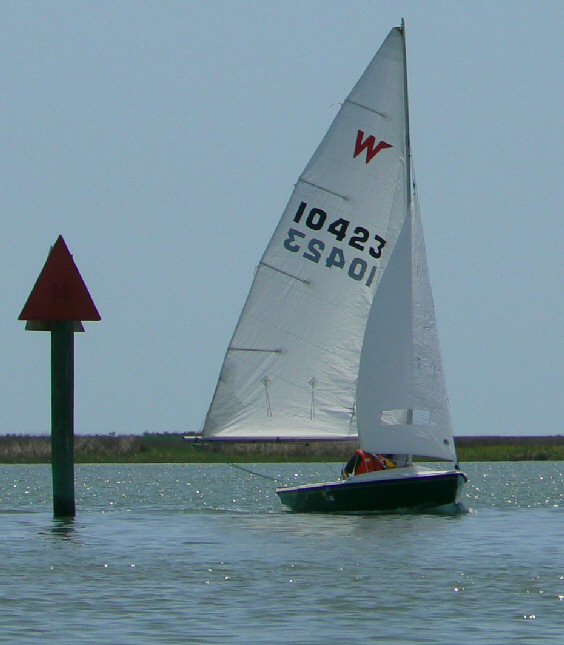 ... the wind - like last year - blew right down its middle, giving us a very useful run. Apart from the narrow channel which winds through its middle, the Thorofare is extremely shallow, and the Wayfarer's ability to sail in less than a foot of water with rudder and board up comes in quite handy. For the next while, Hans and I sailed along with Richard and Alan
(above)
and ...
...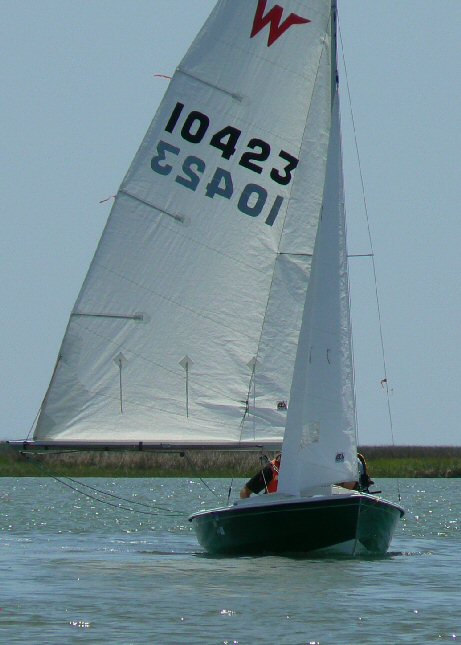 ... enjoyed ...


...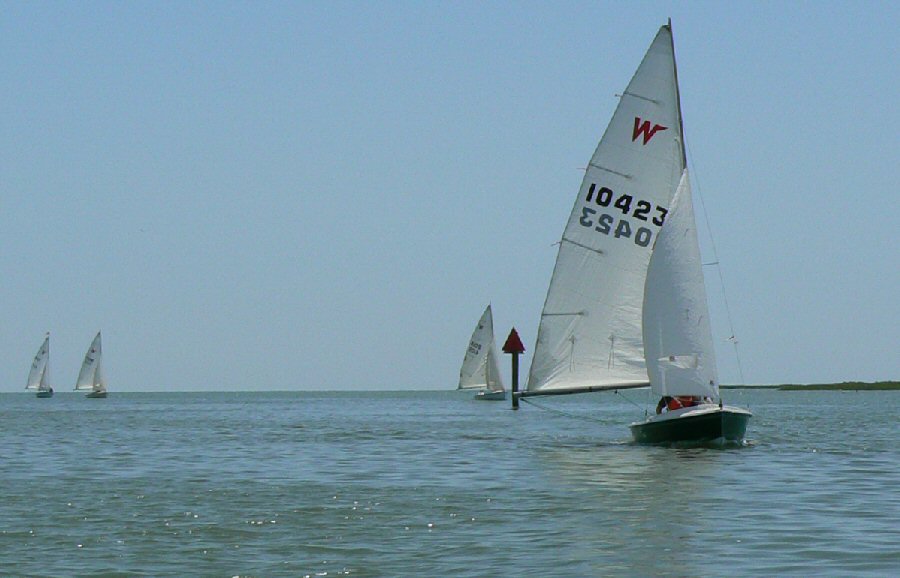 ... the ...


...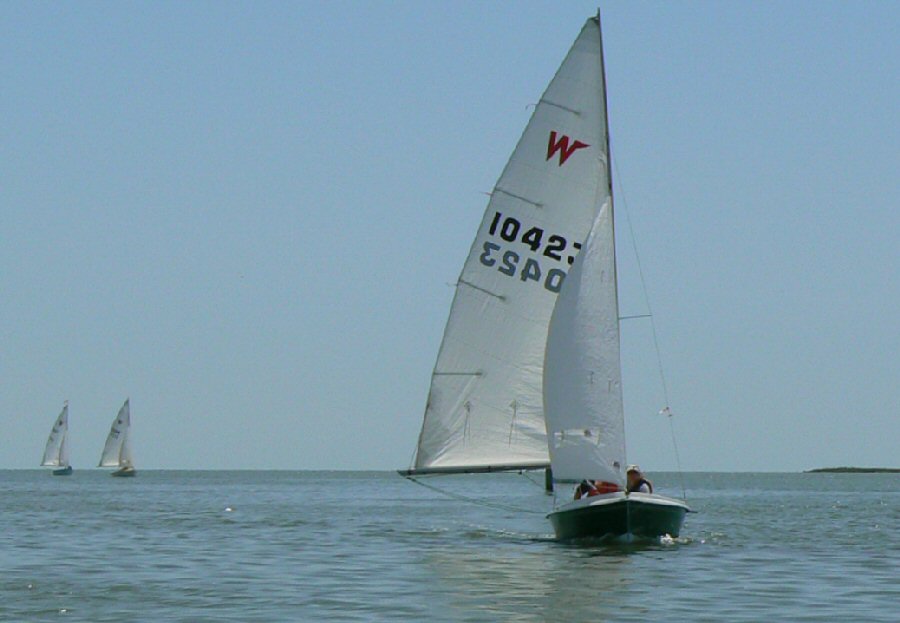 ... unique ...


...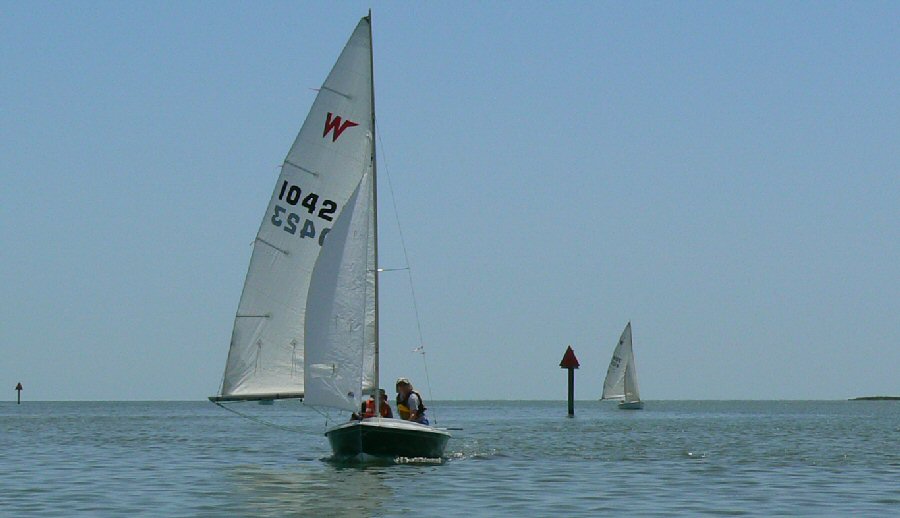 ... scenery.


...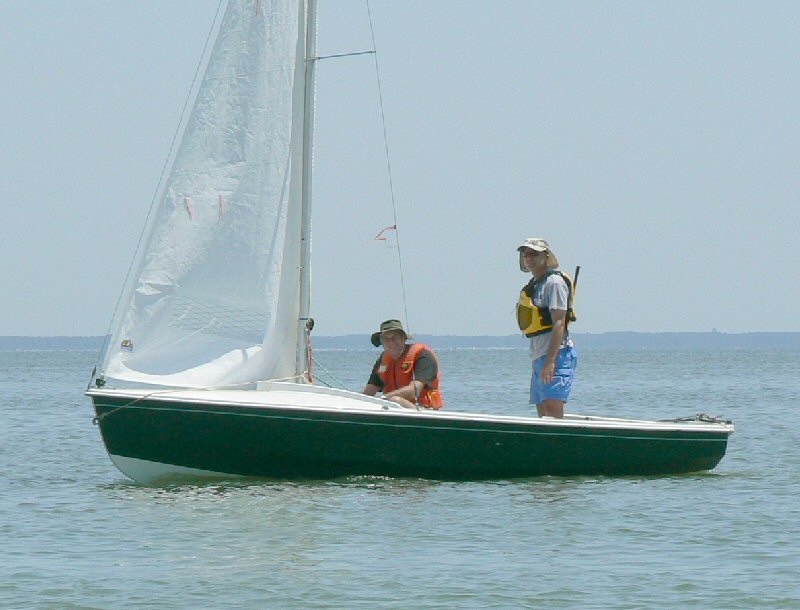 Already looking much more relaxed in ...


...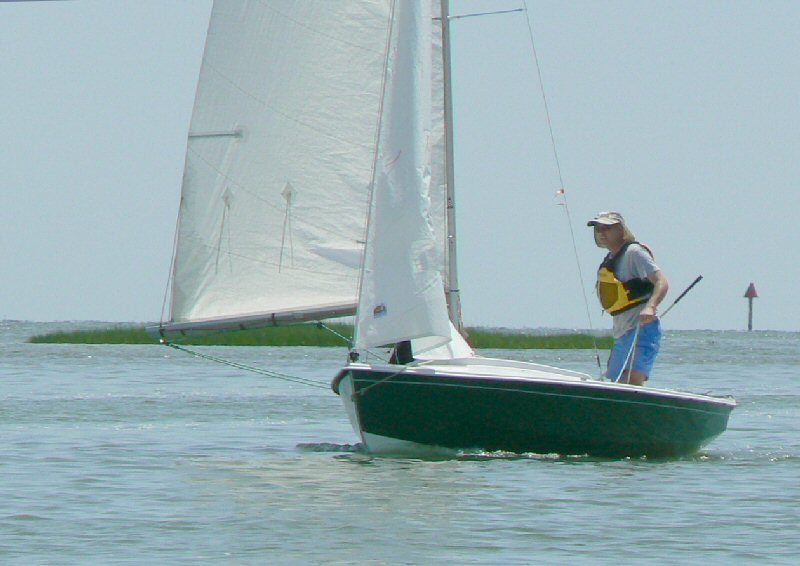 ... his Wayfarer is ...


...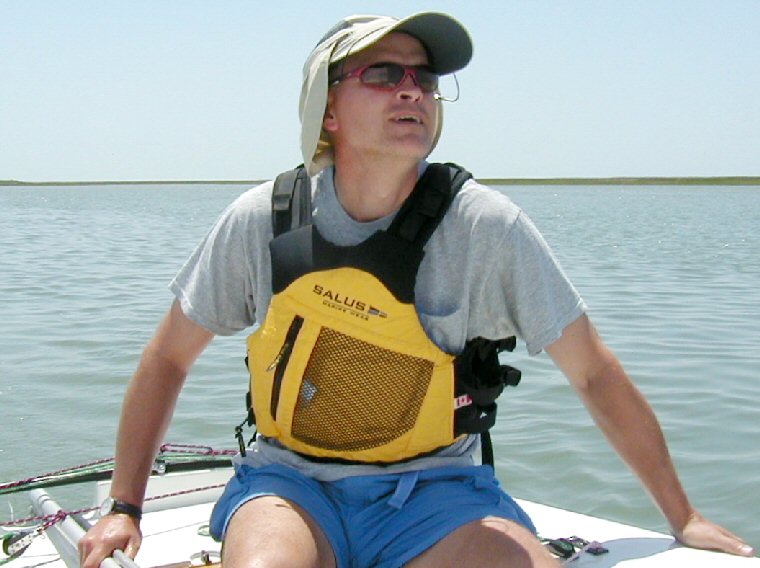 ... our new intrepid mariner, Richard Watterson.


...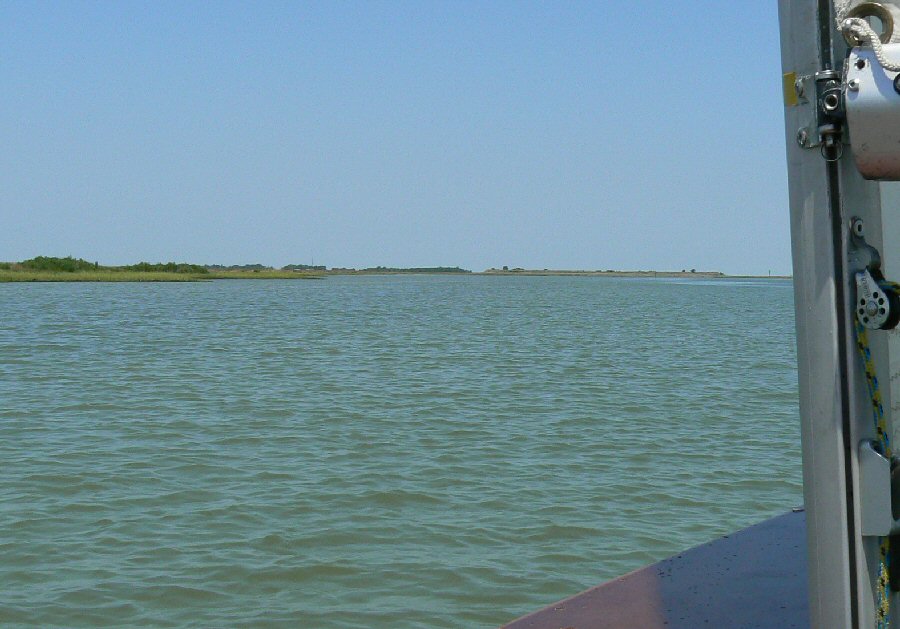 Pretty shore but as mentioned, not much in the way of obvious landmarks to navigate by - click here to see full-size pic


...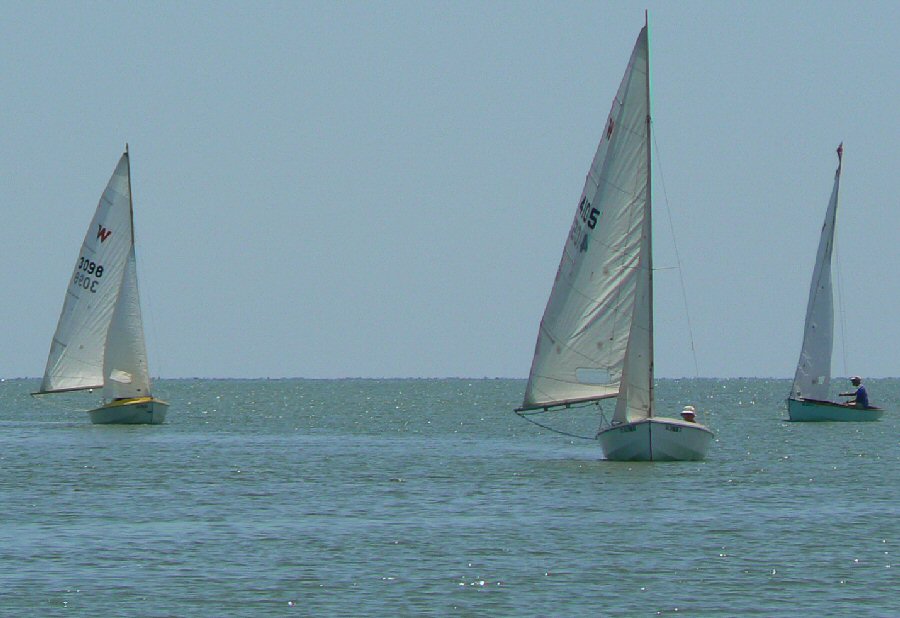 With the Eastern Shore and Crisfield astern on the horizon, the Wayfarer flotilla ...


...




... enters the Big Thorofare.