the Chesapeake Bay Wayfarer Cruise 2007
Crisfield - Smith Is. - Tangier Is. - Watts Is. - Crisfield
Tuesday 29 May - 2
photos mostly by Alan Asselstine and Uncle Al


...



After a suitably cautious landing approach, Richard

(l)

and Alan are safely moored at the Somers Cove Marina where the very friendly, helpful staff soon had us located with all five Wayfarers side by each, so to speak.


...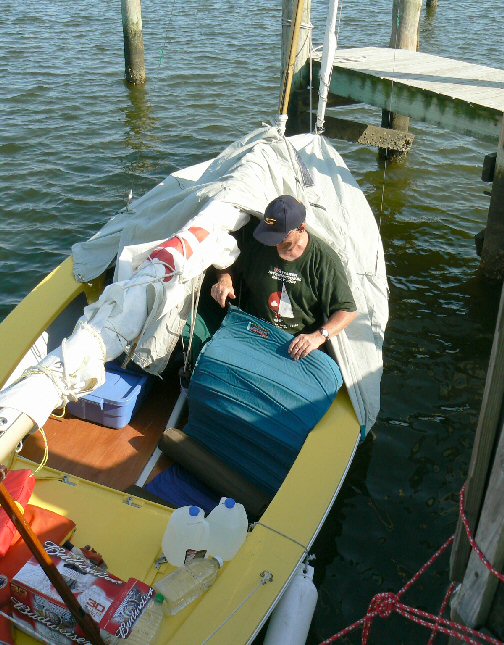 Most of us moored "kitty corner" in the large slips, which enabled us to leave the hulls well clear of dock contact and to leave enough slack in bow and stern lines to accommodate the tide differential which is normally not much more than two feet. To step aboard, we simply untied the bow (or stern!!) line and swung that end of the boat towards the inside of the triangle made by boat and dock until stepping down into the boat became easy.

...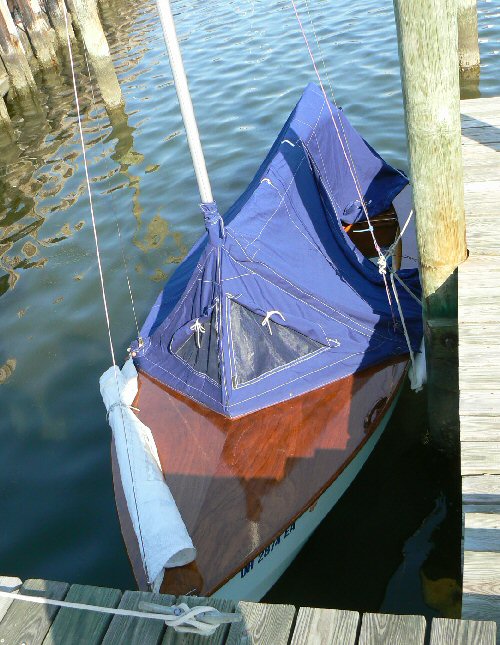 All set for the night with her sleek and airy custom-made Hans Gottschling boom tent, is Dick's

Blue Mist

.
Her trusty fenders are out as Dick has chosen the "parallel parking" option.


...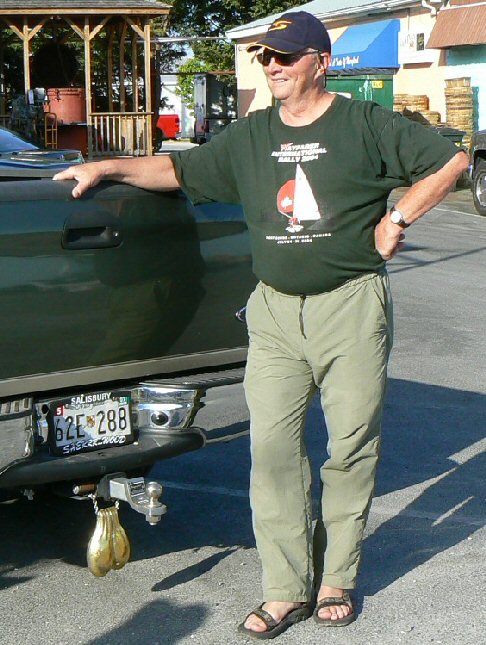 As we did last year, we went to the
Side Street Seafood Market & Restaurant
for supper. André, a retired physician, needed to get his picture taken with this truck and its golden decorations, which he saw as representations of parts of the male reproductive system.
...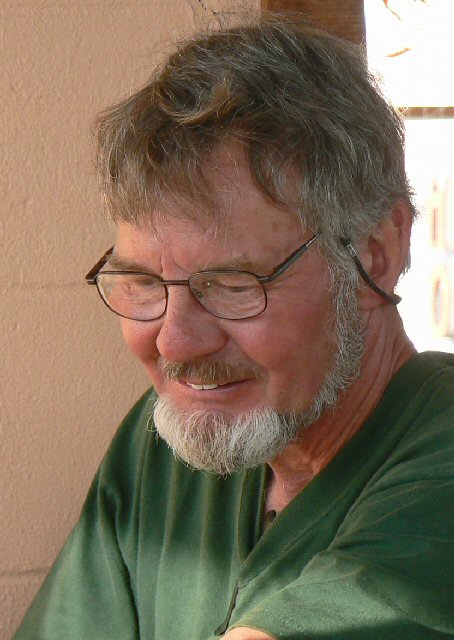 Grabbing the camera to get lovely portrait shots once more was Alan, who captured
seafood lover, Dick, obviously in heaven as he studied the menu and then ...


...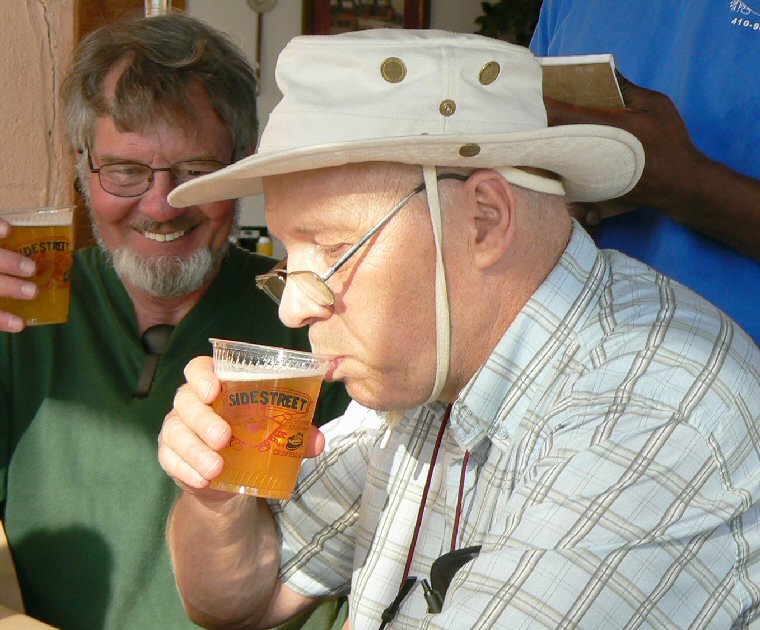 ... sampled the cold, refreshing beer with Roger.


...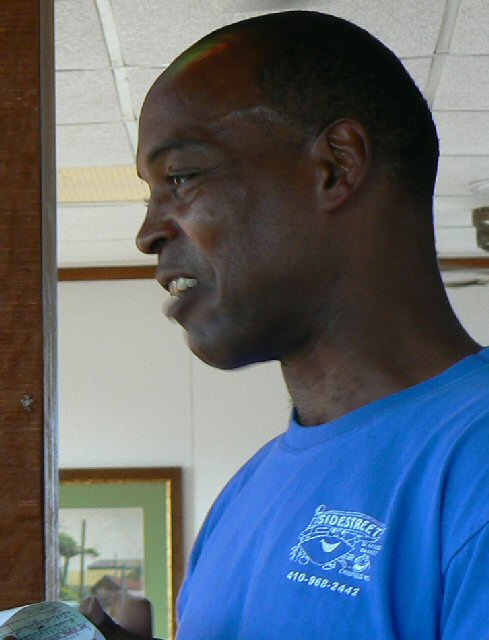 Our server looked after us in a most capable and friendly manner.


...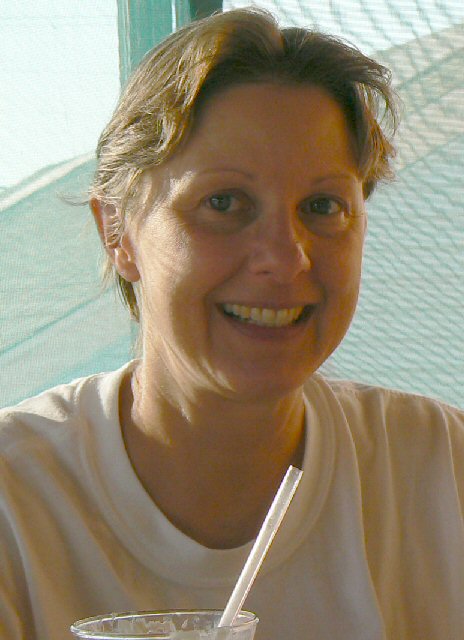 Mary gets set to battle with a few plate-fuls of "all you can eat crabs".


...



No need to ask if Tony is happy to be here!


...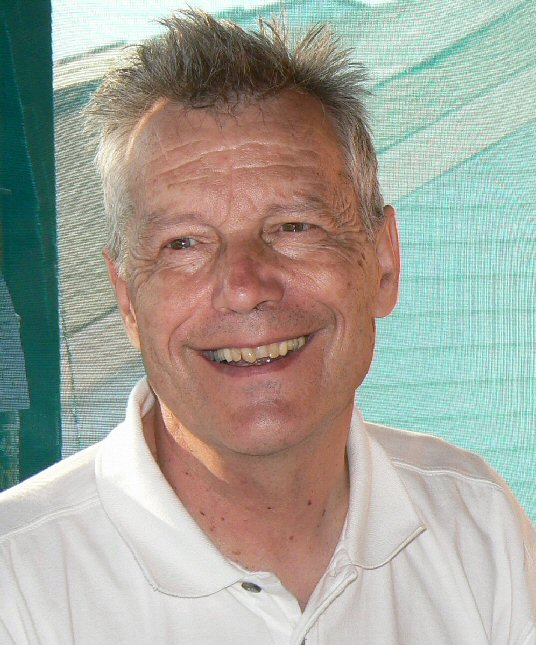 Or Hans!!!


...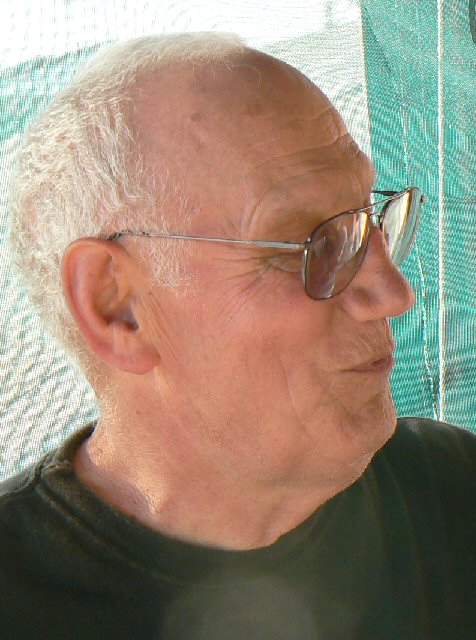 Uncle Al ponders whether to have a beer or a rummer as our ...


...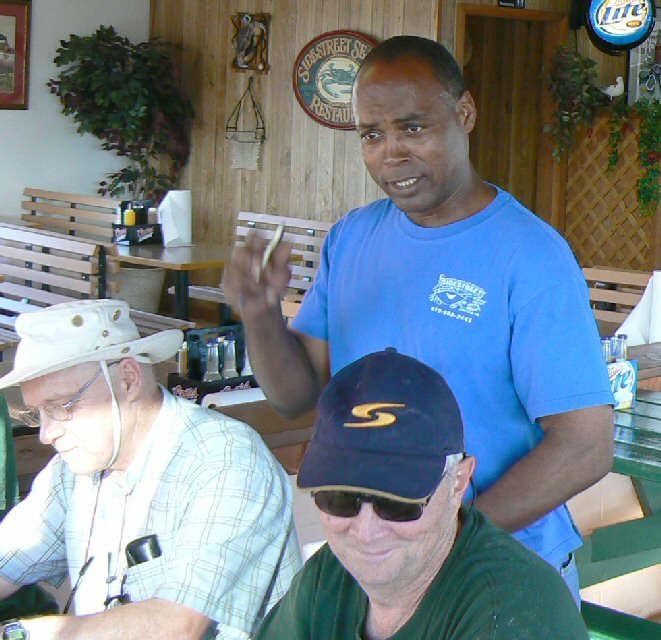 ... server stands by patiently.


...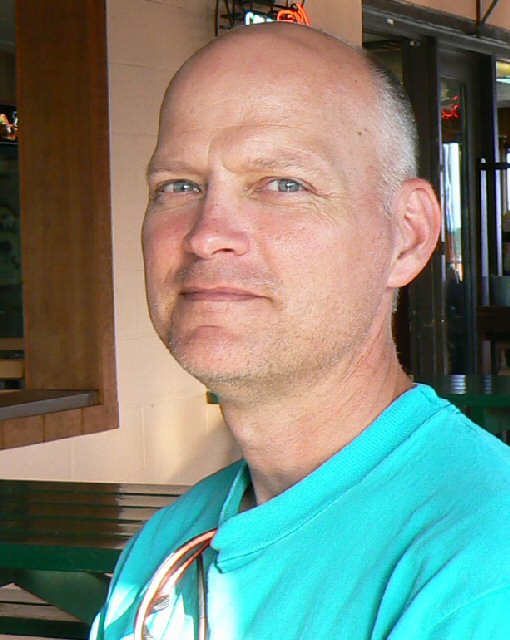 Hard to believe that Richard is facing ...


...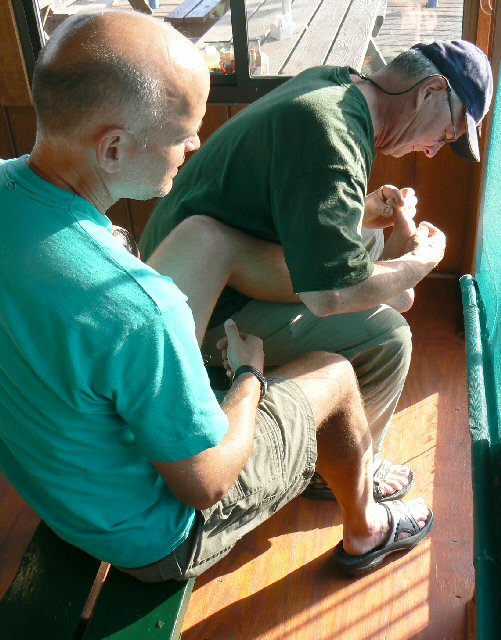 ... "surgery". Although retired, André still has the requisite steady hands as he extracts a splinter acquired on the marina dock.


...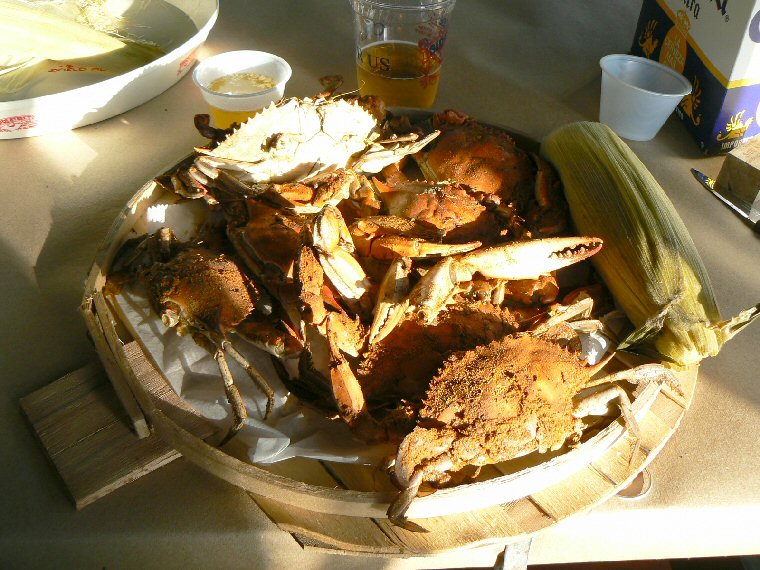 Unlike the crabs, the "patient" came through the operation in great shape.


...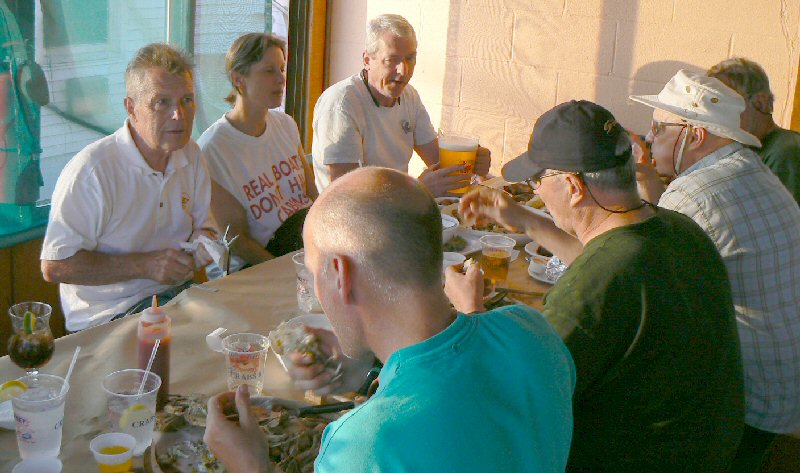 All in all, another ...


...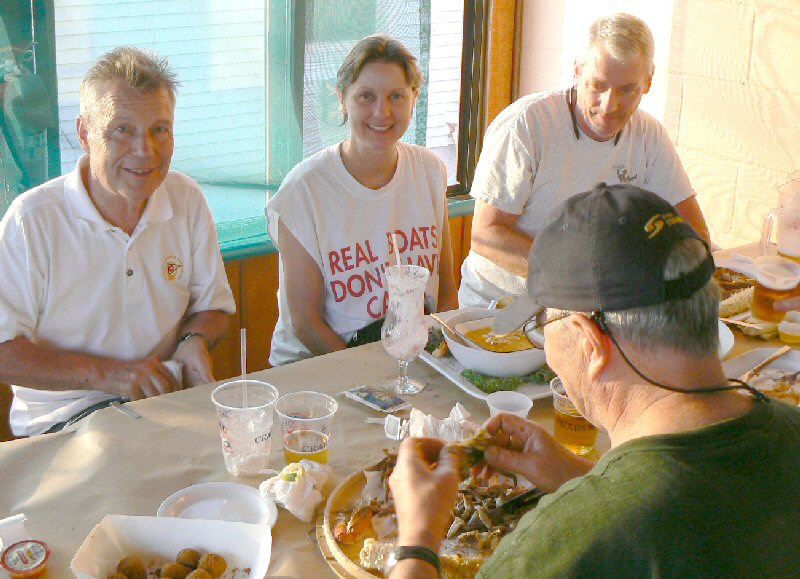 ... lovely evening and a great way to officially start the 2007 Cruise.